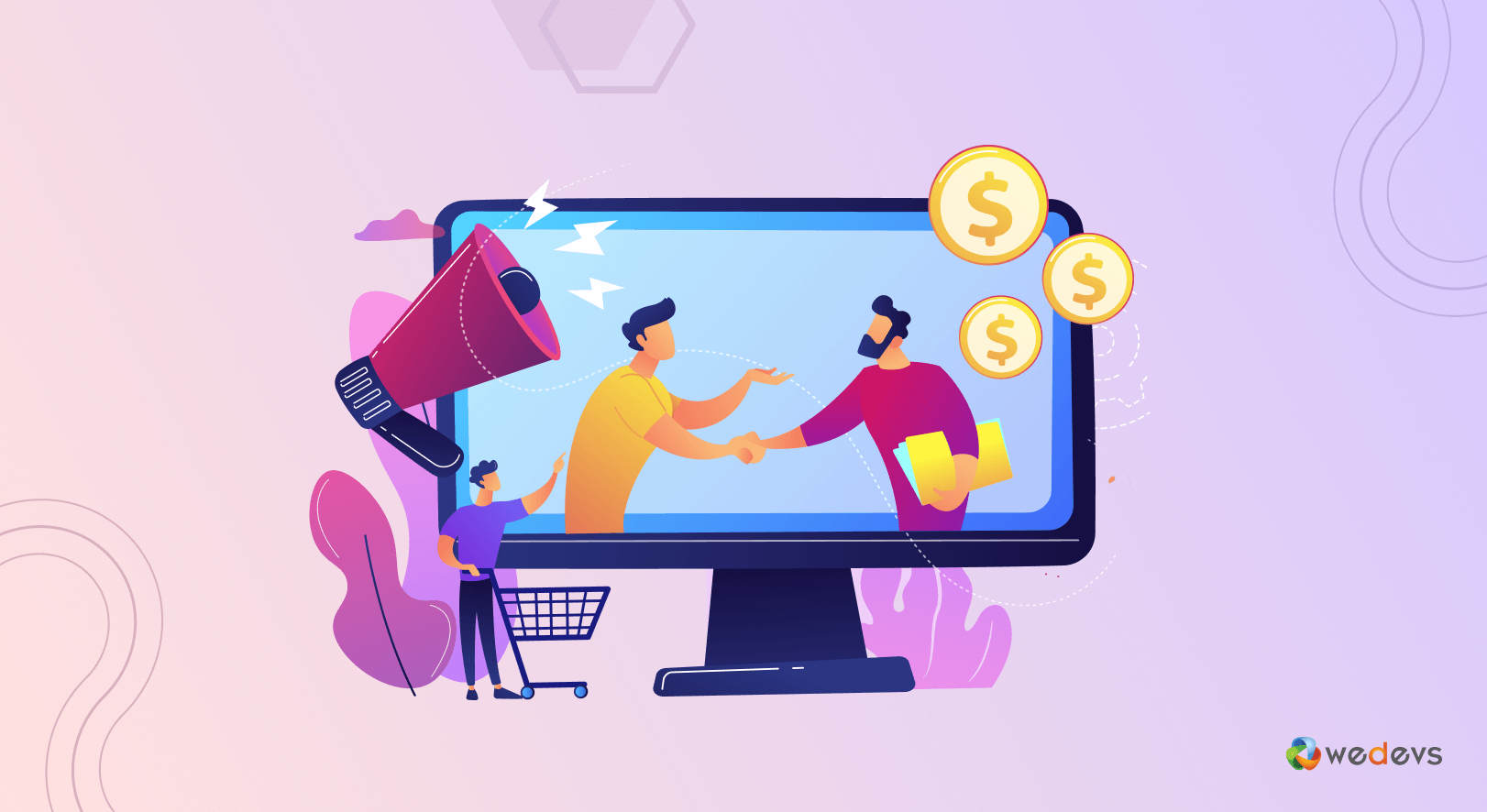 Get Real Customers for Your Online Marketplace at Zero Cost
This blog shows you how to promote your marketplace in the right way to reach the break-even point in a short period.
Consumer behavior has shifted significantly towards online shopping over the last decade. Another major change we've noticed, marketplace models become more popular compared to single eCommerce stores.
B2C marketplaces are estimated to reach $3.5 trillion in sales by 2024.

Forbes
Marketplaces often offer a wide range of products or services from various sellers. In turn, customers get diverse options to choose from. While creating a marketplace can be beneficial, it also requires careful planning, effective management, and continuous efforts to attract and retain both sellers and customers.
Whether you're running a niche-based marketplace or just planning to start one, this blog helps you with out-of-the-box ideas and implementation processes.
Primary Steps to Start with Your Marketplace Promotion
Have you not created your marketplace yet? Check any of the guides below-
It's also important to get your business plan done before you take any steps. Don't worry! It requires only 8 steps to write an effective eCommerce business plan.
First Thing Comes First: Setting the Foundation for Success
Before executing any plan, you need to prepare the ground. These are the most initial yet essential steps to craft a marketing plan for any business.
Identify your target market: Who are you trying to reach with your marketplace? What are their needs and wants? Once you know who your target market is, you can define your marketing messages and strategies to grab their attention.
Set your marketing goals: What do you want to achieve with your marketing efforts? Do you want to increase brand awareness, generate leads, or drive sales? Once you know your goals, you can develop a marketing plan to achieve them.
Create a marketing budget: How much money are you willing to spend on marketing? Your budget will determine the types of marketing activities you can do.
Let's say you've already done with your target market, ultimate business goals, and marketing budget.
Are you looking for a way to get everything organized? Our eCommerce marketing calendar helps you take a strategic approach to your marketing efforts.
Now it's time to take some serious actions and create a buzz inside your industry.
As a modern-day marketer, you may have already implemented traditional marketing tactics in your business. In the later part of this blog, you'll find the details of those strategies.
First, let me show you some more niche-specific approaches for your marketplace. So you can get a quick boost for your marketplace.
For example, you're living in Chicago, USA. Now, you're planning to create a clothing marketplace where many fashion vendors will join and sell their products.
What would be your strategies to generate potential users for your clothing marketplace?
As you know, the market is more competitive than ever. Only traditional strategies are not enough to make you stand out. Besides traditional strategies, you need some niche-specific plans to gain more exposure for your business.
How to Promote a Marketplace to The Right Audience [Niche-Specific Tips for A Clothing Business]
Here are some unconventional ways to promote your clothing marketplace-
1. Build Yourself as an Authority Person Inside Your Industry
Building yourself as an authority in your industry can significantly help promote your clothing marketplace and attract customers. Here are some steps you can take to establish yourself as an industry expert:
Identify Your Niche: Determine one or more areas in the clothing industry you want to specialize in. This could be the latest fashion, plus-size clothing, vintage wear, or any other specific segment.
Research and Stay Updated: Stay updated on industry news, fashion shows, emerging designers, and customer preferences. So, you can get deep insights into your audience.
Create High-Quality Content: Develop a content strategy that showcases your expertise. Start a blog, write articles, create videos, or host a podcast. Here, you can share fashion tips, style guides, and industry insights.
Guest Blogging and Contributing to Industry Publications: Reach out to relevant fashion blogs, online magazines, and industry publications to contribute guest articles.
Networking and Collaboration: Building relationships with other industry professionals and influencers could be beneficial. You can also attend industry events, join professional associations, and actively engage within the groups for better opportunities.
Seek Media Coverage: Pitch your expertise and unique insights to journalists, reporters, and bloggers who cover your industry.
Offer Free Resources: Create valuable resources such as eBooks, style guides, or fashion lookbooks that provide practical tips and advice to your audience.
Engage with Your Audience: Actively listen to your audience's needs and engage with them through comments, messages, and social media interactions. Respond to their questions, provide personalized recommendations, and demonstrate your expertise by offering tailored solutions to their problems.
Remember, establishing yourself as an authority in your industry takes time and consistent effort. When people believe that someone has expertise and credibility in a particular domain, they are more likely to trust and follow them.
2. Find Out the Right Platforms Your Target Customers Mostly Gather
Find out the social platforms most of your audience gather. Join their conversation and help them out. For your serving area Chicago, USA these social platforms will be beneficial to utilize-
How to Use Instagram for Business
Instagram is highly visual and ideal for showcasing clothing products. You can create an attractive feed with high-quality images or videos of your clothing line, collaborate with influencers, use relevant hashtags, and even sell products directly through the platform's shopping features.
Here are the steps to promote your clothing business on Instagram in the USA:
Set up an Instagram business account
Optimize your profile with a recognizable profile picture and a compelling bio
Utilize relevant and popular hashtags in your bio & captions
Create high-quality visual content showcasing your clothing line
Engage with your audience by responding to comments and initiating conversations
Collaborate with influencers or micro-influencers in the fashion niche
Run contests and giveaways to engage your audience and increase brand visibility
Seek opportunities for brand collaborations or cross-promotions with complementary businesses
Track your performance using Instagram Insights or third-party analytics tools
Analyze data and adjust your content strategy based on audience engagement and feedback.
How to Use Facebook for Business
Facebook remains one of the largest social media platforms globally. You can create a Facebook Page for your clothing business, and share updates, product launches, and promotions. Facebook Ads also offer advanced targeting options to reach specific demographics interested in fashion and clothing.
Create a Facebook Page specifically for your clothing business.
Optimize your Page with relevant information about your brand, products, and contact details
Share high-quality images & videos of your clothing items, showcasing their unique features
Regularly post engaging content, such as fashion tips, style inspiration, behind-the-scenes glimpses, and product announcements.
Utilize Facebook Ads to target specific demographics interested in fashion and clothing
Set up a Facebook Shop to showcase and sell your clothing products directly on the platform
Leverage Facebook Groups by joining or creating communities related to fashion or your specific niche
Collaborate with influencers or fashion bloggers who have a significant following on Facebook
Use Facebook Events to promote fashion shows, pop-up shops, or exclusive sales
Respond to messages and comments promptly to build customer trust and foster positive relationships
Utilize Facebook Analytics to track the performance of your Page, posts, and ads.
How to Use Pinterest for Business
Pinterest is known for its visual discovery and inspiration. Users actively search for fashion and style ideas, making it a valuable platform for clothing businesses. Create appealing boards showcasing your clothing collections, share outfit ideas, and drive traffic to your website by pinning your products.
Create a Pinterest business account for your clothing business
Optimize your profile by providing a clear and concise description of your brand and including a link to your website or online store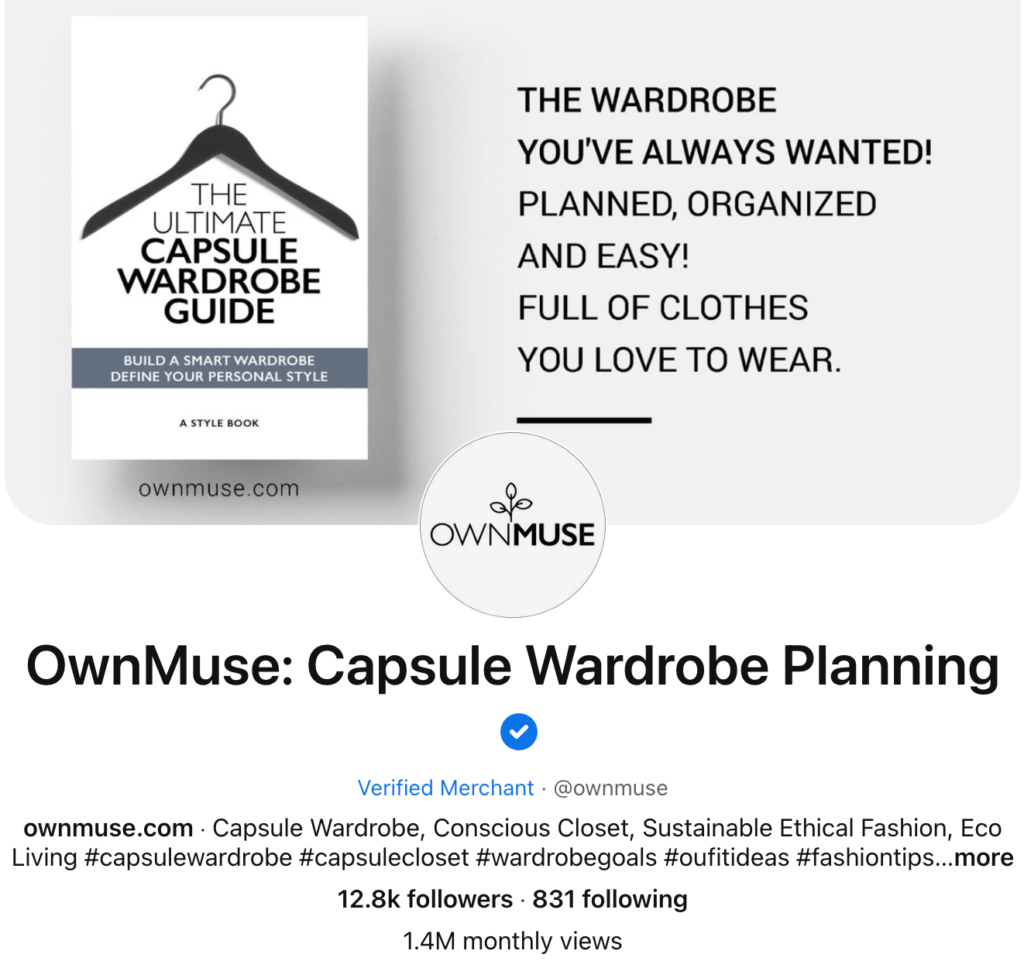 Create boards that reflect different aspects of your clothing line, such as seasonal collections, outfit ideas, styling tips, and fashion inspiration
Pin high-quality images of your clothing items onto the relevant boards
Use keyword-rich descriptions for your pins, including relevant fashion terms & popular search keywords
Engage with the Pinterest community by following other users, repinning relevant content, and leaving thoughtful comments
Create Rich Pins for your clothing products to provide additional information, such as pricing, availability, and product descriptions
Utilize Pinterest's advertising features, such as Promoted Pins, to reach a wider audience and increase brand visibility
Incorporate Pinterest Save buttons on your website or product pages to encourage visitors to save and share your clothing items on Pinterest
Use Pinterest Analytics to track the performance of your pins and boards, and gain insights into audience engagement and preferences.
How to Use Quora for Business
Quora is a question-and-answer platform where users ask questions and seek answers from the community. To identify if your target audience is active on Quora:
Search for topics related to your industry or niche on Quora.
Explore the questions, discussions, and engagement within those topics.
Look for questions that are relevant to your clothing business and have a significant number of followers and upvotes.

"What are some must-have fashion pieces for Chicago's unpredictable weather?"
"What are the famous clothing brand in the USA??"
"What are some popular child clothing brands in the USA?"

"What are some fashion trends to look out for in Chicago this season?"
"What are some tips to stay updated with the latest fashion trends in the USA?"
"Why does women's clothing often have small or nonexistent pockets?
Participate in conversations by providing helpful and insightful answers to establish your authority.
How to Use Reddit for Business
Reddit is a platform consisting of various communities called "subreddits." To determine if your target audience is present on Reddit:
Search for subreddits related to fashion, clothing, or specific niches within the clothing industry.
Explore the discussions, posts, and user engagement within those subreddits.
Here are some Subreddits you can consider joining:

r/Entrepreneur
r/smallbusiness
r/femalefashionadvice or r/malefashionadvice
r/ecommerce
r/streetwearstartup

Pay attention to the number of subscribers, active users, and the level of participation in discussions.
Engage with the community by commenting on posts, providing advice, and sharing relevant content.
Remember to review the rules and guidelines of each subreddit before participating and contribute genuinely to the discussions.
How to Use LinkedIn for Business
LinkedIn is a professional networking platform where industry professionals and businesses connect. To find out if your target audience gathers on LinkedIn:
Conduct searches using relevant keywords related to your industry or niche.
Look for LinkedIn groups or communities focused on fashion, apparel, or related topics
Join relevant groups and actively contribute by sharing valuable insights, answering questions, and assisting other members

All USA Clothing
Clothing Shop Online
International Direct Group
USA Fashion Company
Good Clothing Company

Evaluate the size of the groups, the level of activity, and the engagement within those communities.
Here are Some more Useful Platforms for Your Clothing Business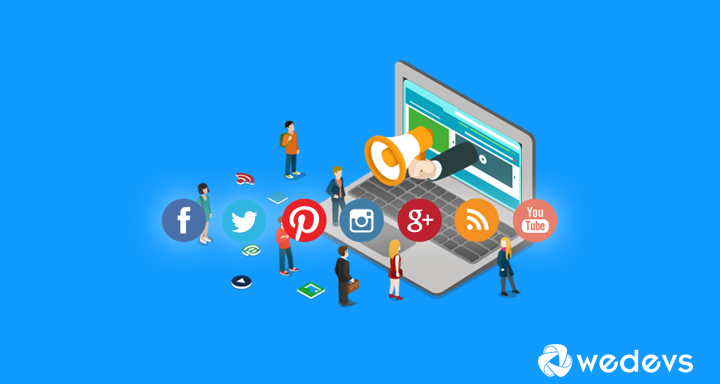 YouTube for Business
YouTube is a powerful platform for video content. You can use it to create styling tutorials or fashion lookbooks. Nowadays, people love to watch behind-the-scenes videos. You can grab this opportunity to showcase your product line. YouTube allows you to reach a wide audience and build a loyal subscriber base.
Check our guide on How to Get More Views on YouTube for Free in 2023.
Twitter for Business
Twitter is mainly popular for real-time updates and short messages. You can use this platform to share fashion news and marketplace updates from multiple vendors. It could be a great way as well to create buzz by promoting limited-time offers or flash sales.
Check our guide on Powerful Twitter Marketing Tips & Tools.
Snapchat for Business
Snapchat is known for its interactive content. Utilize features like Snap Ads, sponsored lenses, or filters to engage with your audience creatively. If your target audience is from Gen Z, then Snapchat is the best option to showcase new clothing collections or offering exclusive discounts.
You can check these guides to explore TikTok and more-
Remember, you have to participate in the conversation with a genuine wish to help. Avoid overly promotional behavior and focus on building relationships and offering useful resources to your audience.
You can use different social platforms to promote your marketplace site, collect vendors, or attract customers.
5 Strategies and Additional Resources to Build Your Brand and Boost Sales
One of the main reasons entrepreneurs join marketplaces is to tap into an existing audience base and leverage the marketplace's promotional efforts. As the marketplace owner, it's your duty to promote your marketplace effectively to drive traffic, attract buyers and sellers, and ultimately boost sales.
Here are some proven strategies to build your brand and boost sales:
Develop a Strong Brand Identity
Optimize SEO and Content Marketing
Email Marketing Campaigns
Encourage User Reviews and Ratings
Provide Excellent Customer Support
1. Develop a Strong Brand Identity
Create a compelling brand identity for your marketplace that reflects its value proposition, target audience, and unique selling points. Invest in a visually appealing logo, website design, and consistent branding across all marketing channels.
Check our guide on-
11 Killer Business Branding Ideas You Should Check Today
2. Optimize SEO and Content Marketing
Implement search engine optimization (SEO) techniques to improve your marketplace's visibility in search engine results.
Conduct keyword research, optimize product listings, and create informative content related to your marketplace's niche. Regularly publish blog posts, guides, and tutorials that offer value to your target audience.
Check our guides-
3. Email Marketing Campaigns
Build an email list of buyers and sellers and send targeted campaigns to nurture relationships and drive engagement. Use email marketing to notify users about new product launches, promotions, and upcoming events. Personalize your emails and segment your audience to deliver relevant content.
Check our guides-
4. Encourage User Reviews and Ratings
Positive reviews and ratings build trust and credibility for your marketplace. Encourage buyers to leave reviews and ratings for products and sellers. Highlight positive reviews on your website and utilize review widgets and integrations to showcase social proof.
Check our guides-
5. Provide Excellent Customer Support
Offer prompt and helpful customer support as a service to address inquiries, concerns, and issues. Positive customer experiences lead to word-of-mouth recommendations and repeat business. You can implement live chat, ticketing systems, or chatbots to enhance support capabilities.
Check our guides-
Remember to monitor and analyze the performance of your promotional strategies using analytics tools. This will help you refine your approach and focus on the strategies that generate the best results for your marketplace.
Are you searching for an essential tool to build a marketplace within WordPress? Dokan lets you create a fully functional multivendor marketplace with all basic features completely FREE.
Implement The Best Channels and Tools to Elevate Your Marketplace Growth
As a marketplace owner, you have to work simultaneously to get vendors and customers in your marketplace.
Attracting both customers and vendors can be a challenge. It requires finding the right balance and addressing the needs and concerns of both groups. Pay special attention to defining the commission fees, pricing, and promotional opportunities.
Above, we've mentioned several ways how to promote a marketplace. If you are confused about where to start, increase your knowledge about the industry and build yourself as a leader. It helps you determine the further steps to take. Some popular ways could be-
Create engaging social media profiles
Implement referral programs
Collaborate with influencers or bloggers
Optimize your marketplace's website for search engines
Create valuable and informative content related to your marketplace's niche
But implementing all the strategies at once is not a good idea. You should prioritize the strategies based on your specific needs. Nature them and track the performance, finally decide the further steps to onboarding the next strategy.