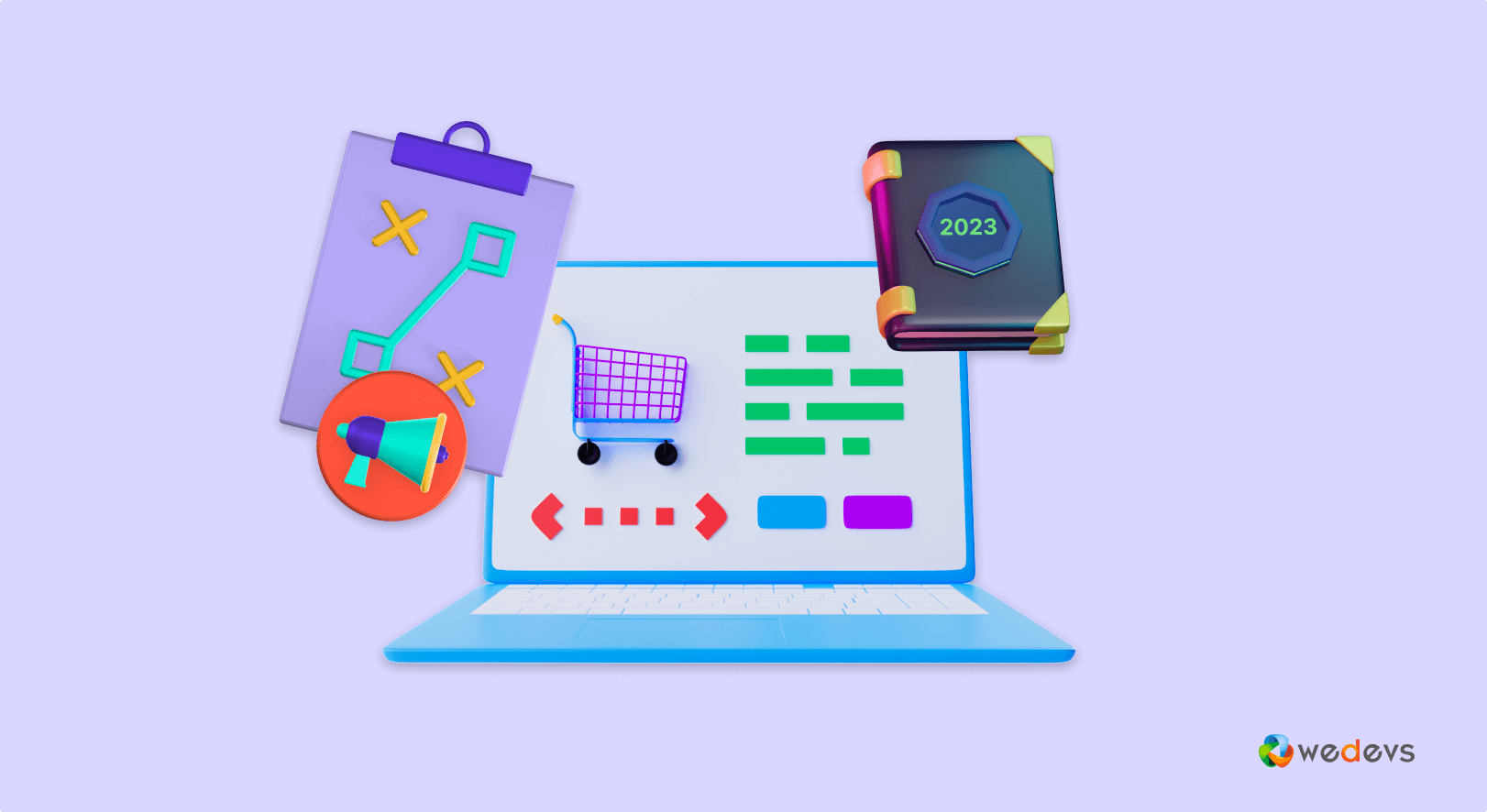 9 Effective Ecommerce Marketing Strategies to Multiply Your Online Sales
You should upgrade your eCommerce marketing strategies over time considering the latest trends and customer preferences. For example, there has been a significant change in customers' buying patterns after the Covid outbreak.
So, if you're planning to apply the same marketing strategy now that you were using before Covid, it could be a wrong step.
Rather, you need to embrace the latest eCommerce marketing strategies for your online business to improve the conversion rate.
To help you out, we are going to share the best marketing strategies for your eCommerce business. Keep reading to unveil everything!
Why Do You Need an Optimized eCommerce Marketing Strategy?
Having an eCommerce marketing strategy is like having a roadmap to reach the destination. Let's find out some crucial reasons for preparing marketing strategies for eCommerce business:
Reach the Right People: Imagine you have a fantastic online store, but if nobody knows about it, your sales will be as quiet as a library. A solid marketing strategy helps you reach the right people, those who are most likely to be interested in what you're selling. According to a recent survey, 63% of shoppers expect personalized recommendations. So, targeting the right audience matters!
Stand Out in the Crowd: There are millions of websites out there, and the competition is fierce. A marketing strategy helps you stand out. It's like a spotlight on your business. Studies show that 88% of consumers research products online before making a purchase. If you're not visible, you're missing out.
Build Trust: Trust is crucial in eCommerce. People want to feel safe when they shop online. A well-thought-out eCommerce digital marketing strategy can include building a solid brand, customer reviews, and trust signals. Research indicates that 91% of consumers trust online reviews as much as personal recommendations.
Customer Retention: A strategy for eCommerce sales isn't just about getting new customers; it's also about keeping the ones you have. It's easier and cheaper to retain existing customers. According to research, increasing customer retention rates by just 5% can increase profits from 25% to 95%.
Measure Success: Without a marketing strategy, how do you know if you're succeeding? A good online marketing strategy sets clear goals and provides ways to measure your progress. It's like having a scorecard for your business.
So, having an eCommerce marketing strategy isn't just a luxury, it's a necessity. It's how you compete, grow, and succeed in the online marketplace.
Prerequisites to Create Your eCommerce Marketing Strategy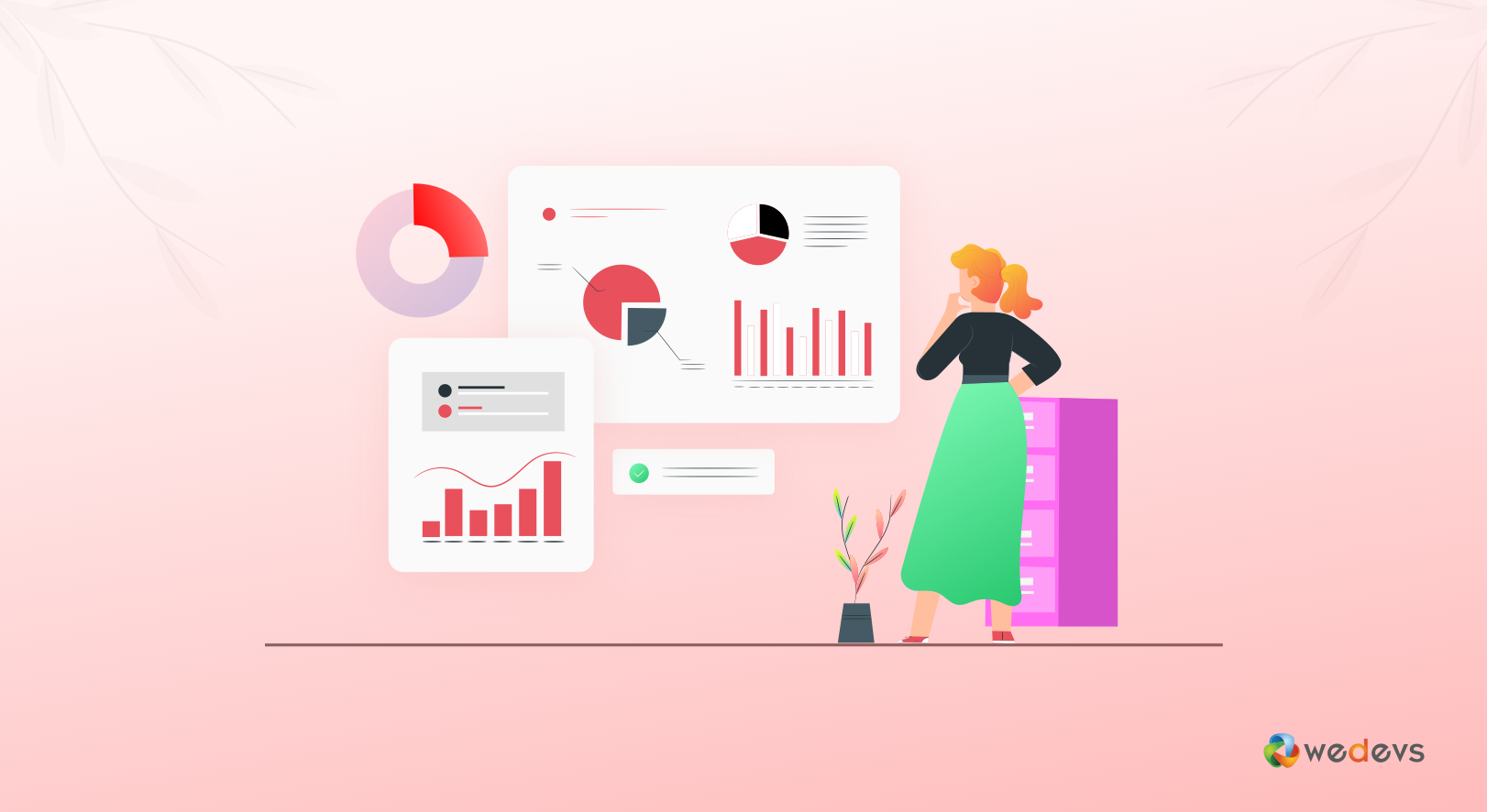 eCommerce marketing is anything you initiate to attract the target audience towards your online store and ultimately helps you convert them as customers.
But the main point is you can't initiate anything unplanned as a marketing activity. You must come up with some proven eCommerce marketing strategies that ensure the highest ROI (Return on Investment) for your business.
To come up with the most suitable marketing strategies for your eCommerce business, there is a process to follow. At first, you find out your marketing goals, then fix your target audience, and finally, build buyers' persona. These will collectively help you to launch better marketing strategies for you.
Let's talk about that-
a) Set Marketing Goals for Your eCommerce Business
So, the first thing is to find out your eCommerce marketing goal. That means what do you want to achieve with your marketing campaigns? Your eCommerce marketing goals could be:
Creating brand awareness
Educating consumers about a new product
Driving more traffic
Increasing the number of prospects
Converting more leads
Boosting the number of sales
You can choose one or more than one goal for each of your eCommerce marketing strategies.
b) Identify Your Target Audience
Knowing the best digital marketing strategies and channels for your prospects and customers requires a clear understanding of your target audience. You need to know who is best suited to buy from you. Follow the below steps to find out your target audience:
Picture your potential customers
Segment your customers
Take surveys and customer feedback
Stalk your competitors
So you will ask, who, what, and why does a particular group of people need to purchase your digital products and services?
And then you'll group those people accordingly.
c) Build Buyer Personas
A buyer persona is a semi-fictional representation of your ideal customer based on market research and real data about your existing customers.
Defining and grouping people by the following demographic characteristics helps you get closer to knowing your best consumer:
Age
Gender
Marital Status
Income
Geographic location
Profession
The following attributes dive deeper into behavioral patterns:
What do they like and dislike?
Who influences them, or who do they follow online?
What pain points haunt them?
When you're ready with these data, dive into the next phase – launch marketing strategies for your eCommerce business.
Note: This is the second and last blog of this series on eCommerce marketing strategy. Check the first blog – How to Increase eCommerce Sales: Get 15+ Strategies for 2023 for more insights.
9 Best eCommerce Marketing Strategies for Improved Conversion Rate
Here is the list of the best eCommerce marketing strategies for you. First, take a quick look at the list. Then we'll discuss each of the points in detail.
Reduce Cart Abandonment Rate for More Revenue
Start Referral Marketing to Get More Customers
Launch Paid Media Marketing to Attract Potential Customers
Initiate Affiliate Marketing to Let People Sell Your Products
Reward Loyal Customers
Create FOMO
Offer Free Shipping
Use Google Shopping
Flex Positive Reviews from Your Users
This is the list of the marketing strategies that most successful eCommerce businesses follow. As a startup, you don't need to launch all strategies at a time. Instead, you can launch them one by one to get the best output for you.
1. Reduce Cart Abandonment Rate for More Revenue
Abandoned carts are a headache for every eCommerce business owner. Everyone wants to avoid it, but no one can completely avoid it. You can tighten your strategy to reduce the abandonment rate to the lowest.
Research from Baymard Institute shows that:
69.82% of online shopping carts are abandoned. In other words, for every 10 customers who add an item to their shopping cart, seven of them leave without completing the purchase.
So, if you can reduce the abandoned carts, your sales will be improved significantly.
Follow these tips to reduce abandoned carts:
Offer free shipping
Enable guest checkout
Simplify checkout page
Ensure secured payment options
Highlight money-back guarantee/refund policy
On top of that, you can use a cart abandonment plugin to reduce the abandonment rate.
Also Read: 10+ Effective Ways to Reduce Shopping Cart Abandonment & Retarget Your Lost Customers
2. Start Referral Marketing to Get More Customers
If you want your customers to go out of their way to tell others about your business, then referral marketing is a great way to make that happen. Offering points, vouchers, or discounts is enough incentive to get loyal customers to ensure their friends buy through their referral links.
You can follow these tips while implementing a referral program for your eCommerce business:
Make it a win-win program
Make referral program noticeable on your website
Organize contests and awards for referral
Promote your referral program through your social channels
Send personalized messages to the participants
3. Launch Paid Media Marketing to Attract Potential Customers
When we talk of eCommerce advertising, we mean the act of broadcasting a product or service to target customers through paid media. eCommerce advertising is a method of marketing that deals with promoting eCommerce products online.
To start with paid advertisements, you need to identify your target customers and which online channels they use. Knowing your audience will help you design a structure for approaching them.
There are several types of paid media marketing available for eCommerce businesses. We've compiled some of them here for you.
Search Ads: Search ads work very effectively in bringing new prospects to your business website as a part of eCommerce marketing.
Display Ads: Display ads are also an excellent eCommerce marketing way to drive your store traffic since they can appear on other web pages.
Google Shopping Ads: Google shopping ads are best for those who are looking into skyrocketing the sale of their products.
Social Media Ads: Social media like Facebook and Instagram could be your target platform to launch paid ads for getting more sales.
Also Read: The Ultimate Paid Marketing Guide for Startups and SMEs
4. Begin Affiliate Marketing to Let People Sell Your Products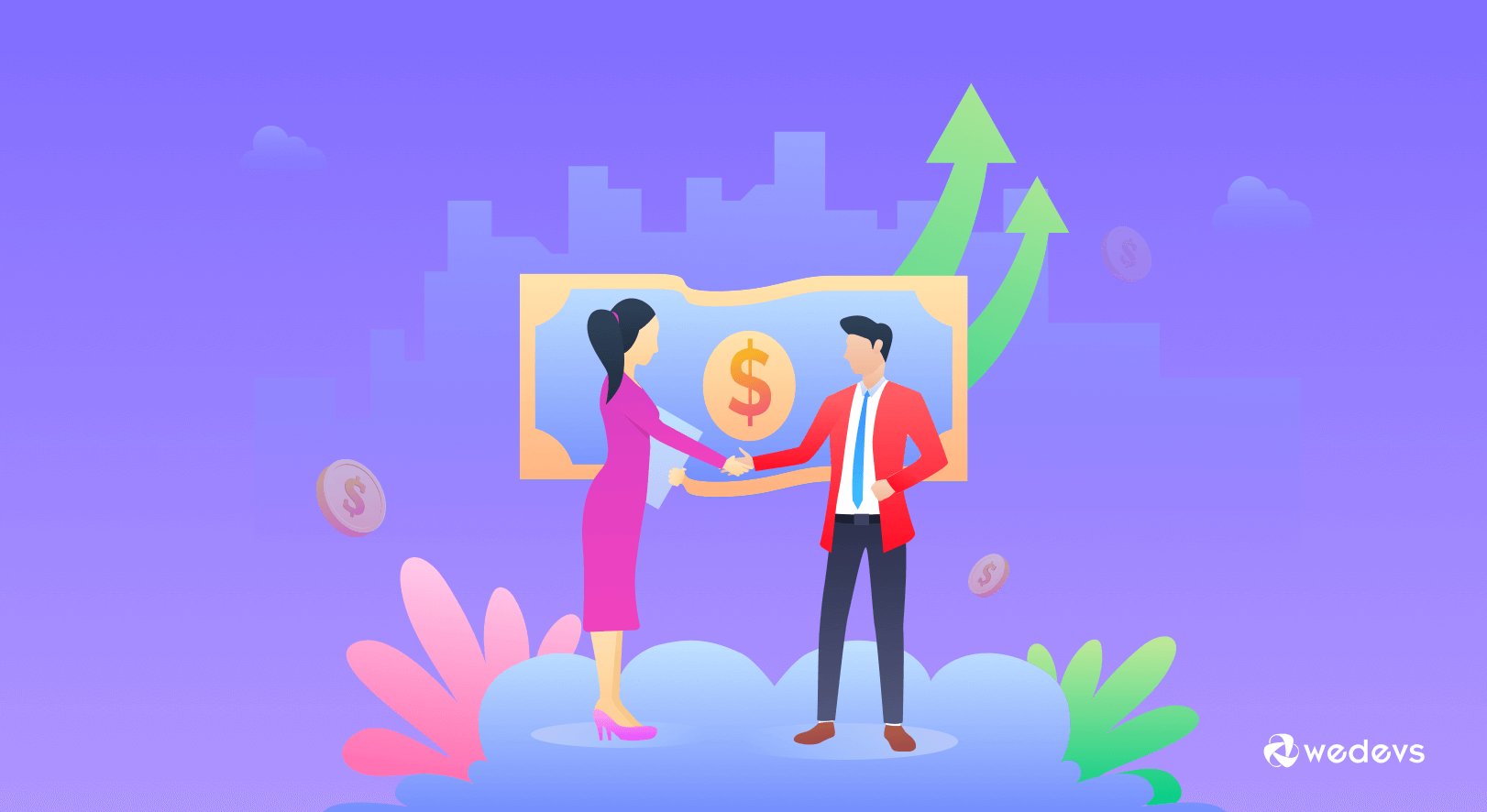 Affiliate marketing is one of the proven ways to generate more sales for an eCommerce business. This eCommerce marketing strategy works best for medium to large businesses. But if have just launched your eCommerce business, still you can launch affiliate marketing with a small commission.
An affiliate marketing strategy involves a third-party person that leads more customers to your products or services for a commission via lead generation, sales, or clicks.
Your affiliates get rewards when the agreed-upon action occurs. And your best affiliates are the influencers you employ to promote your brand.
Related Resource: How To Start Affiliate Marketing In WordPress
5. Reward Loyal Customers
Rewarding loyal customers goes beyond a simple "thank you." It's about creating a meaningful connection with your customers and making them feel valued. One effective strategy is to offer exclusive discounts or promotional codes that are specifically tailored to their interests or past purchase history.
Personalized offers show that you understand their preferences and are willing to go the extra mile to cater to their needs.
Another approach is to implement a loyalty program where customers earn points or rewards for their continued support.
This not only incentivizes them to keep coming back but also provides an additional sense of excitement and exclusivity. By consistently rewarding your loyal customers, you create a positive feedback loop of trust, satisfaction, and increased online sales.
6. Create FOMO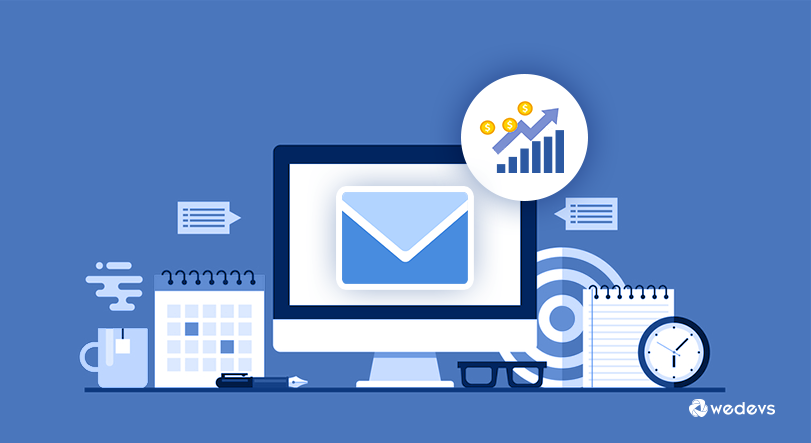 Creating FOMO (Fear of Missing Out) is a powerful eCommerce marketing strategy that can significantly boost your online sales. By leveraging the innate human desire to be part of something exclusive and limited, you can create a sense of urgency and excitement around your products or promotions.
How can you do this?
Well, consider limited-time offers, flash sales, or even product launches with a countdown. By emphasizing scarcity and emphasizing that time is of the essence, you ignite a sense of urgency among your audience.
This compels them to take immediate action, ensuring they don't miss out on the incredible deals or unique opportunities your eCommerce store has to offer. So, get creative and make your customers feel like they're part of an exclusive club- they won't want to miss out!
7. Offer Free Shipping
Offering free shipping is a strategic eCommerce move that can significantly impact your online sales. Think about it: as a customer, there's nothing more enticing than seeing those magical words—"Free Shipping."
By eliminating the extra cost of shipping, you remove a potential barrier to purchase and create a sense of added value for your customers. It's a psychological trigger that can tip the scales in your favor.
When customers see that they won't have to pay extra for delivery, it increases the likelihood of them completing their purchase.
Free shipping also helps in reducing shopping cart abandonment rates, as unexpected shipping costs often deter customers at the last moment. So, embrace free shipping as a way to attract and retain customers, ultimately multiplying your online sales in the process.
8. Use Google Shopping
One of the most significant advantages of Google Shopping is its ability to provide clear and concise product information right from the search results. When a potential customer searches for a product, they immediately see an image, price, and key details.
This visual presentation not only grabs attention but also helps shoppers make quick, informed decisions. It's like giving your customers a sneak peek of what you're offering before they even step foot in your digital store.
Also, the targeting options with Google Shopping are incredibly powerful. You can customize your ads based on specific products, demographics, geographic locations, and even the devices people are using.
It's like having a personal marketing strategist helping you put your products in front of the exact audience that's most likely to buy. This precision targeting maximizes the efficiency of your ad budget, ensuring you get the most value for your investment.
You can check our detailed guide on How to Use Google Shopping to increase your eCommerce products' visibility.
9. Flex Positive Reviews from Your Users
Positive user reviews act like online endorsements from real people who've already experienced what you offer. When potential customers see glowing reviews, it's like having a trusted friend vouching for your business. People trust other people's opinions, and these reviews can significantly influence their buying decisions.
But here's the catch: You can't just sit back and hope for positive reviews to roll in. Encouraging happy customers to leave reviews is crucial. It's like inviting your most satisfied patrons to share their experiences with the world.
And remember, even the occasional negative review isn't all bad. It's a chance to show your excellent customer service by addressing the issue and resolving it publicly. This can demonstrate that you care about your customers and are willing to make things right.
Final Words: Apply Proven eCommerce Marketing Strategies and Increase Online Sales
eCommerce business is all about getting customers to your store and converting them by providing what they are looking for. So the first challenge is to attract your target audience to your eCommerce website.
That is why we have shared this list of eCommerce marketing strategies for you so that you can ensure both regular traffic and sales for your business. So try these tips for your eCommerce business and let us know the result.
You can also share your feedback, suggestion, or improvement in the comment box below. We would appreciate your efforts.