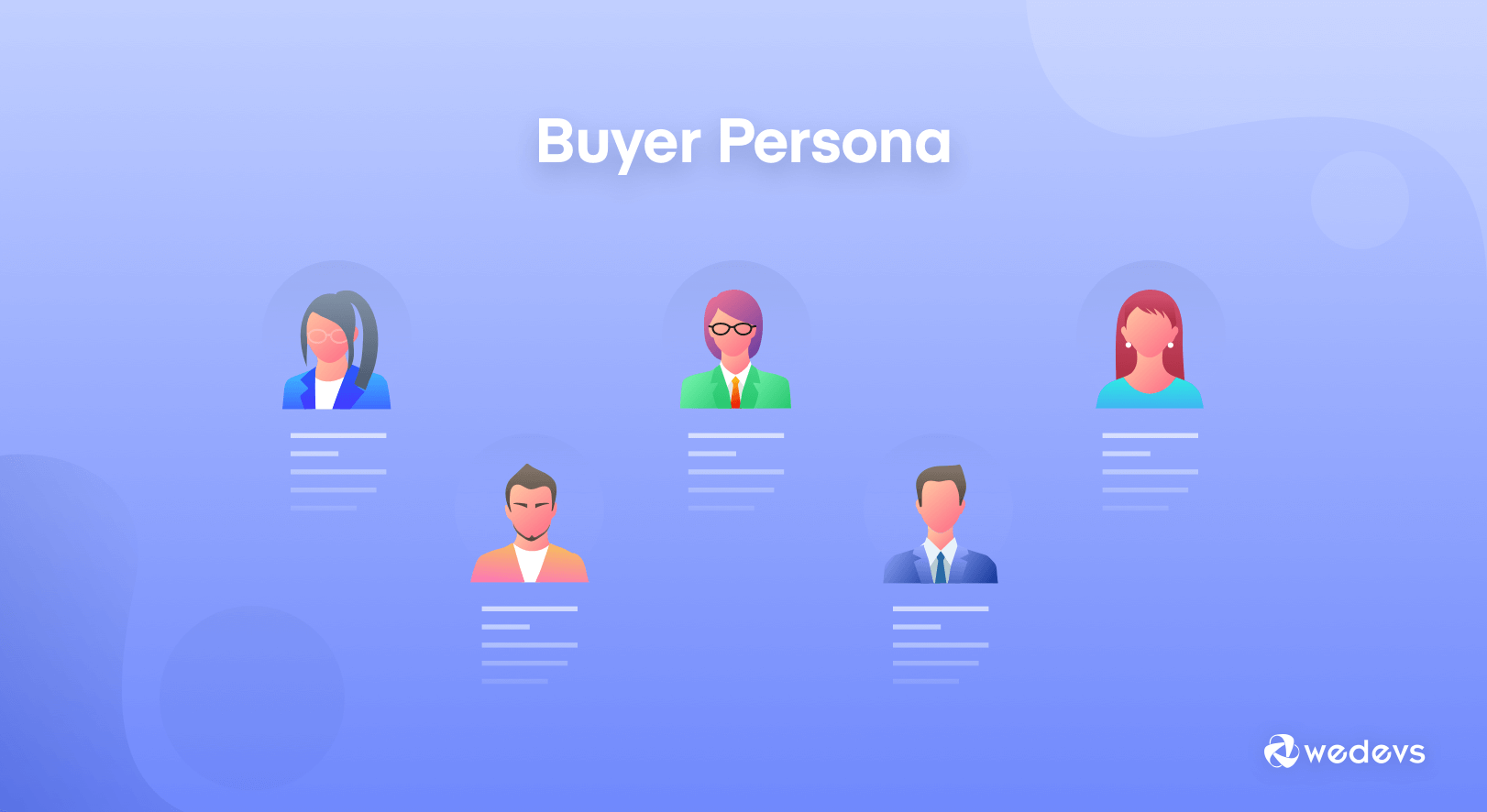 How to Create a Buyer Persona & Make Your Buyers' Journey Easier
No matter what type of business you are starting or running, it's important to deeply understand your customers. Before setting up any marketing strategy you have to identify your target audience, their needs, and expectation from your products or services.
A buyer persona is a research-based profile that can describe your customers. So you can define your possible leads and segment them based on some specific criteria. Perhaps, it lets you create stronger marketing campaigns and ensure a better alignment across the organization.
A Buyer Persona is a composite sketch of a specific segment of your audience. For promoting your brand, you need multiple personas that guide you to provide the most relevant & useful products/services to your audience
In this article, we will show you the step by step procedure to create a Buyer Persona for your business and how it will help you to maximize the revenue.
Ultimate Guide to Buyer Persona: Table of Contents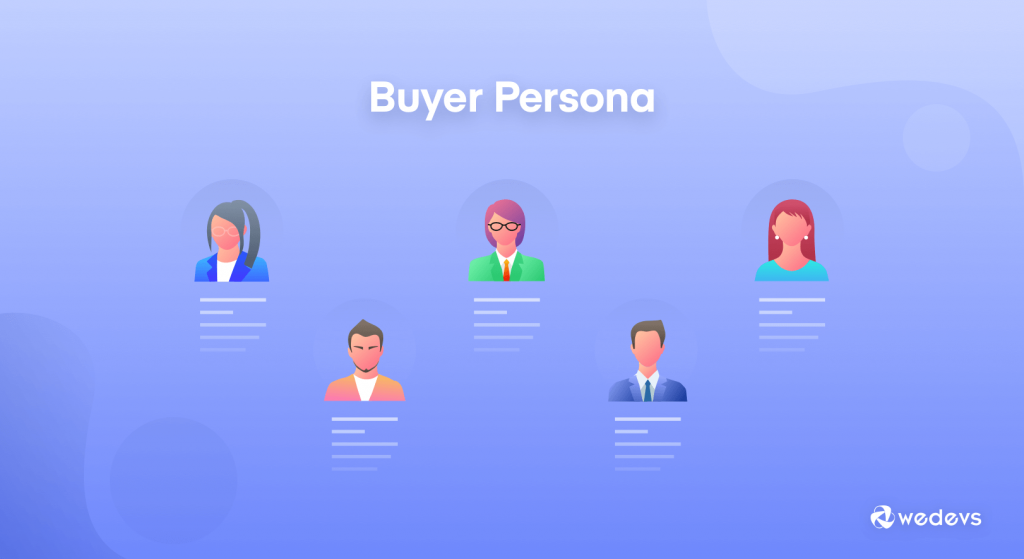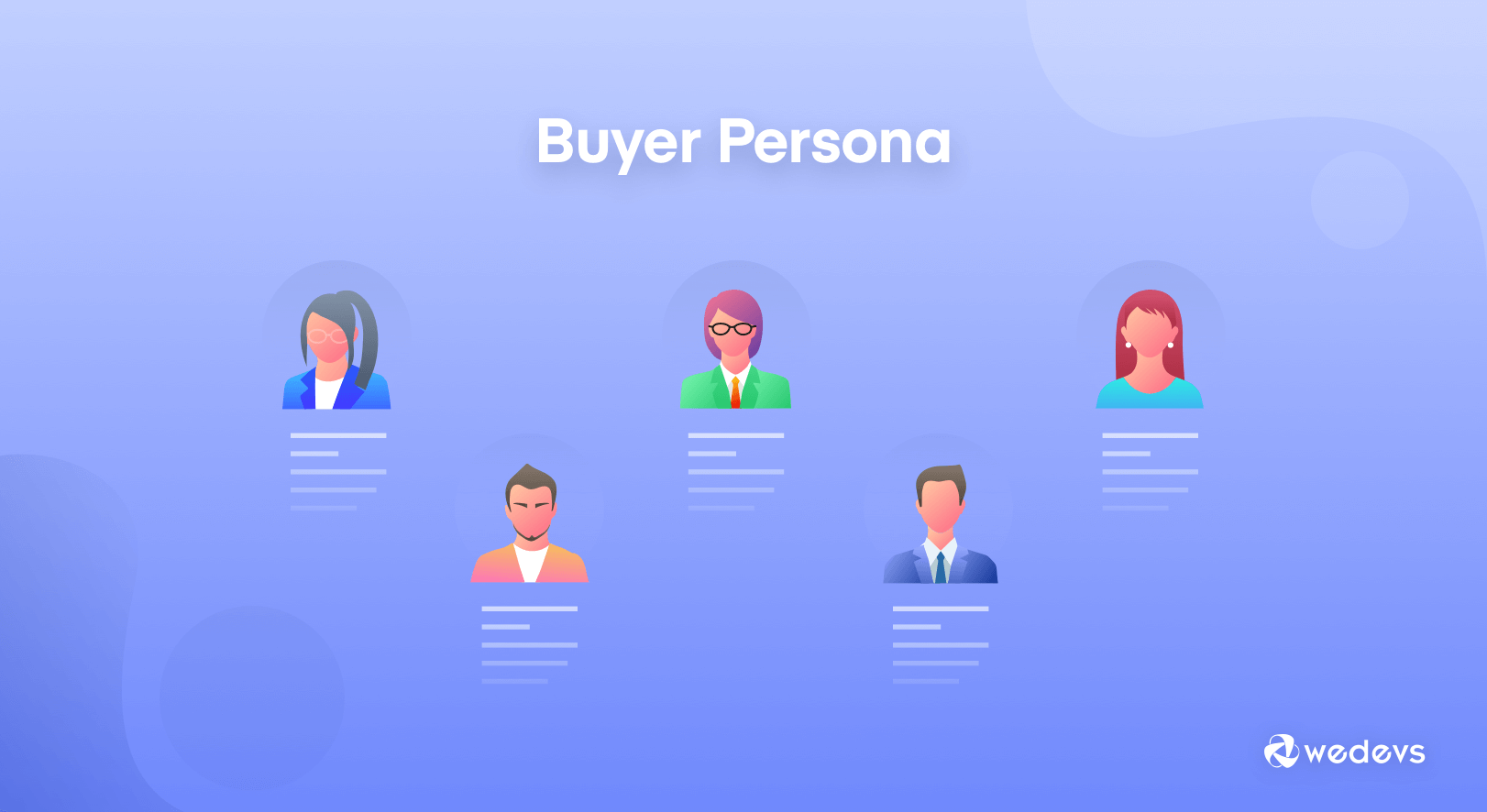 Buyer Persona- Your Ideal Customer Profile
Identifying your target audience is one of the basic requirements for your business development. Without knowing their preference your all efforts and investment may go down the drain.
If you want to boost your brand awareness widely you must have a solid understanding of who is your customer and what they actually want from your brand.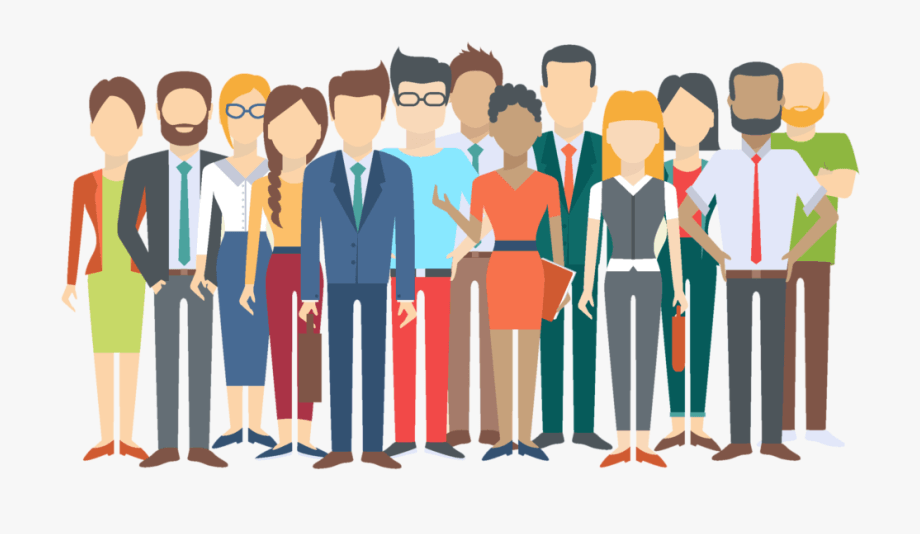 In that case, a well-crafted buyer persona will help you to determine your ideal customers and their pain points. So you can optimize your marketing strategy according to their interest.
Buyer personas are fictional, generalized representations of your ideal customers. They help you understand your customers and prospective customers better.
By creating your own buyer personas you will get the ability to extend your marketing efforts and connect with your target audience to meet their requirements and solve their problems.
Power of a Solid Buyer Persona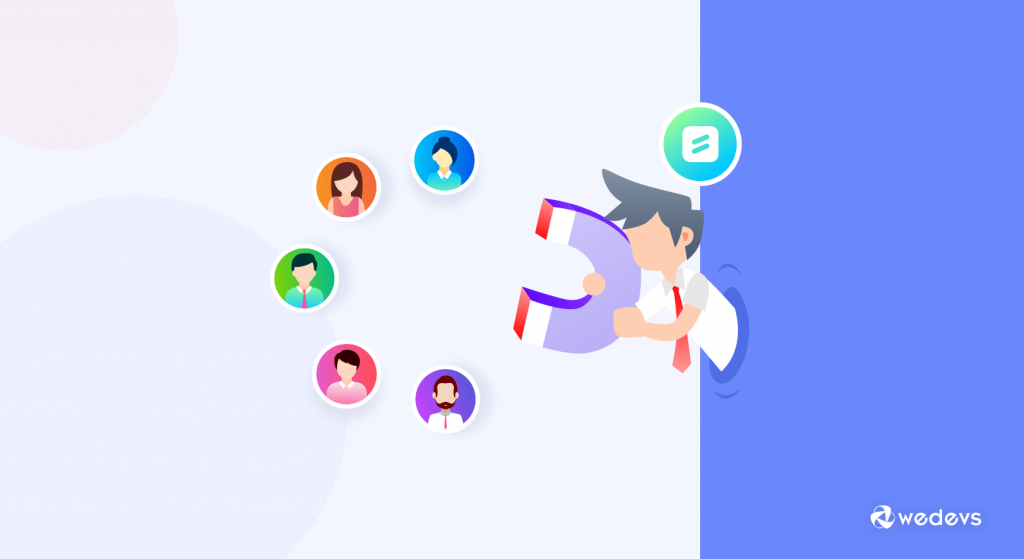 It's very important to create a buyer persona for your product as it will educate you to understand your customer's requirements, their behavior, geographical status, demand from your products, how they react with similar products, substitute products and more.
Mark W. Schaefer stated from his experience that, 3 to 4 Buyer Personas usually account for 90%+ of a company's sales.
Depending on your business type, sometimes you have to create multiple buyer personas. So, you can get a strong idea of your different target audience groups. As each individual makes a different buyer journey before attaining the ultimate goal.
As a result, you also have to set different digital strategies to accomplish their needs.
NetProspex has published a case study, their personas resulted in:
900% increase in the length of visit
171% increase in marketing-generated revenue
111% increase in email open-rate
100% increase in the number of pages visited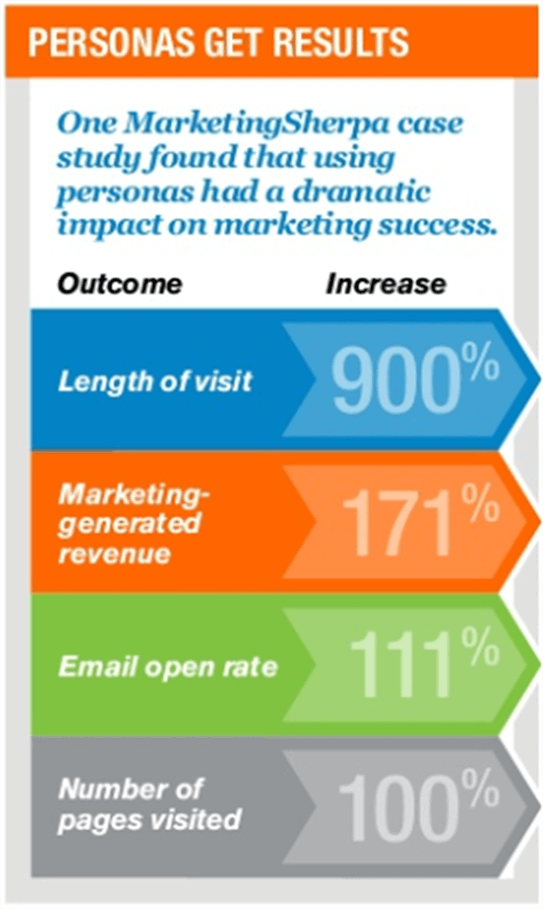 Moreover, if you want to get more customers for your business you must grasp their decision-making process. If you can decode their thinking process, your game plan will be updated automatically.
In spite of wandering around aimlessly, you can proceed in a disciplined way to acquire more loyal clients and serve them appropriately.
A buyer persona is also known as customer or marketing personas as well. A well-crafted buyer persona helps you in:
Smart promotional schemes
Optimized business approach
Better customer understanding
Internalize the ideal customer
Centralize your focus point
Improve customer experience
Increase loyal advisors
Maximize business revenue and so on
Unlike traditional marketing policy, modern inbound marketing is more customer-centric. Therefore, if you want to survive in this competitive world then there is no other way rather than get more engaged with your audience.
And only an optimized buyer persona can help you to change the game plan.
Buyer's Journey Stages – A Quick Overview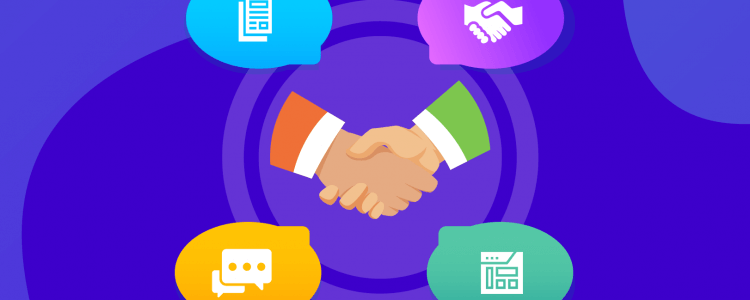 A buyer's Journey refers to the path your prospective customer takes from awareness to purchase.
For most businesses, the buyer's journey is only three-step. Sounds pretty simple, right? However, the hard part is to relate with your possible customer in every stage of the journey. You have to motivate your audience to turn them into repeated customers.
The 3 phases of the Buyer's Journey are:
Awareness,
Consideration and
Decision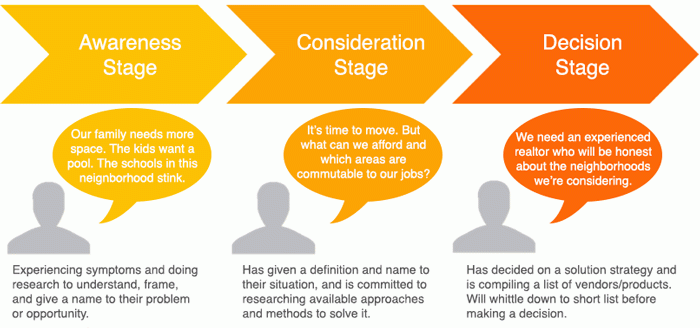 Awareness- Buyers Become Aware of a Pain Point
In the awareness stage, the prospect is facing a problem. It could be as simple as you are feeling little feverish or something really complicated like in spite of putting so many efforts you still can't get your desired sales for your business.
In this stage, people don't search for the solution. They want the content that helps them to understand it better.
That's way, you should include contents in your marketing strategy that discuss the symptoms of the problem is important.
Suggested content you should focus on this stage:
Blog Posts
Analyst Reports
eBooks
Landing Pages
Detailed Service Pages
Webinars (focused on the problem)
Social Ads
PPC Ads 
Consideration- Evaluate Options and Competitors
At this stage, buyers start searching for the solution. They find out some available solutions and compare them to pick the right one that can serve them the best. You can release some helpful content for your users focusing on how your solution can help them out and why it is better than others.
For instance, you may search for some trustable digital agency who can suggest you some efficient marketing plan to improve your revenue.
Suggested content you should focus on this stage:
Blog Posts
Email Marketing
Trials
Demos
Consultations
Testimonials
Case Studies
White Papers
Webinars (about your product)
Remarketing Ads on Social Media
Decision- Commits to a Solution
This is the stage when the lead will take the final decision. So, give your best effort to communicate with them. And give them a good reason to make a purchase, come back again, and tell their friends how reliable you are.
After knowing and comparing several numbers of companies now it's time to decide which one you want to connect.
Suggested content you should focus on this stage:
Free demo
Customer success stories
Supplier comparisons
However, if you want to improve your sales revenue at a rapid pace, connect yourself to the users at every stage of their purchase process. Most importantly, your success largely depends on how much you make the journey effortless for the buyers.
Shoppers will more likely to connect to your brand if they can reach yours in an easy yet effective way. So, if you want to get closer to your buyers you should know about them. A detailed buyer persona helps you to understand your users more deeply. And set up your game plan to win the race against other competitors.
How to Create a Buyer Persona for Your Business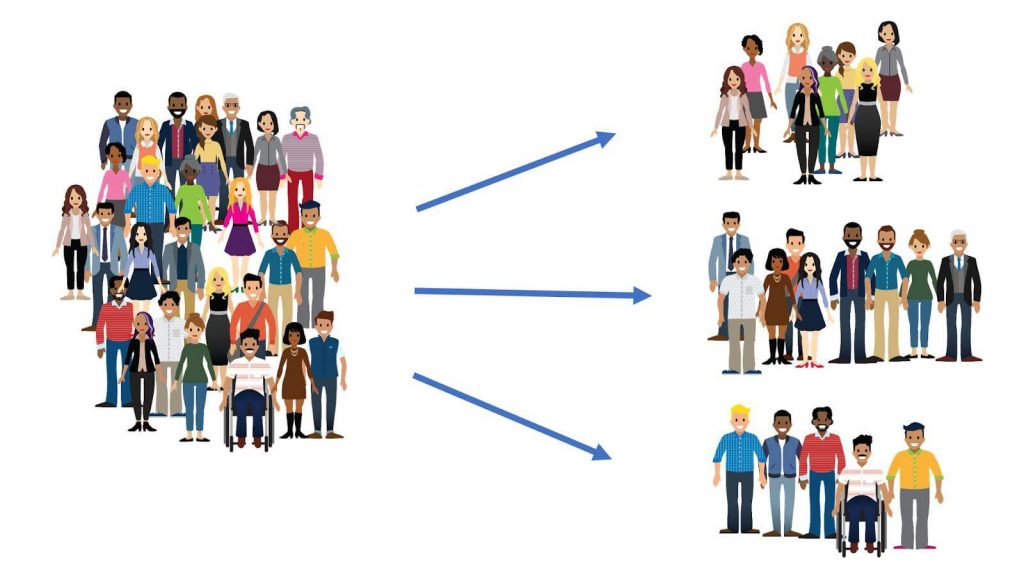 The term Buyer Persona evolves to establish one or more imaginary characters for your products by analyzing previous sales history, competitors' site, present market status, your business goal, etc.
Let's see how to create buyer personas for your business to increase traffic, boost brand awareness, and drive more sales.
Carry Out Market Research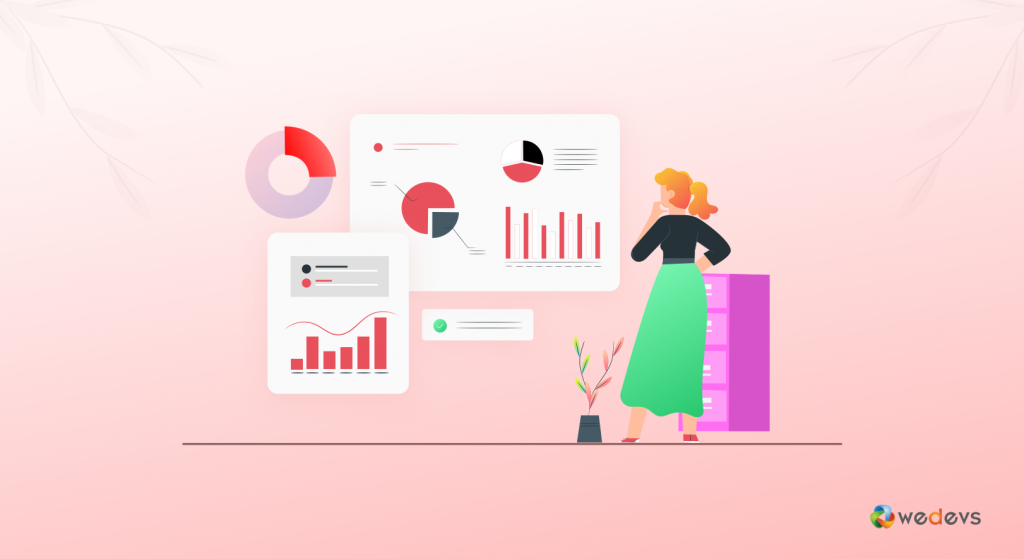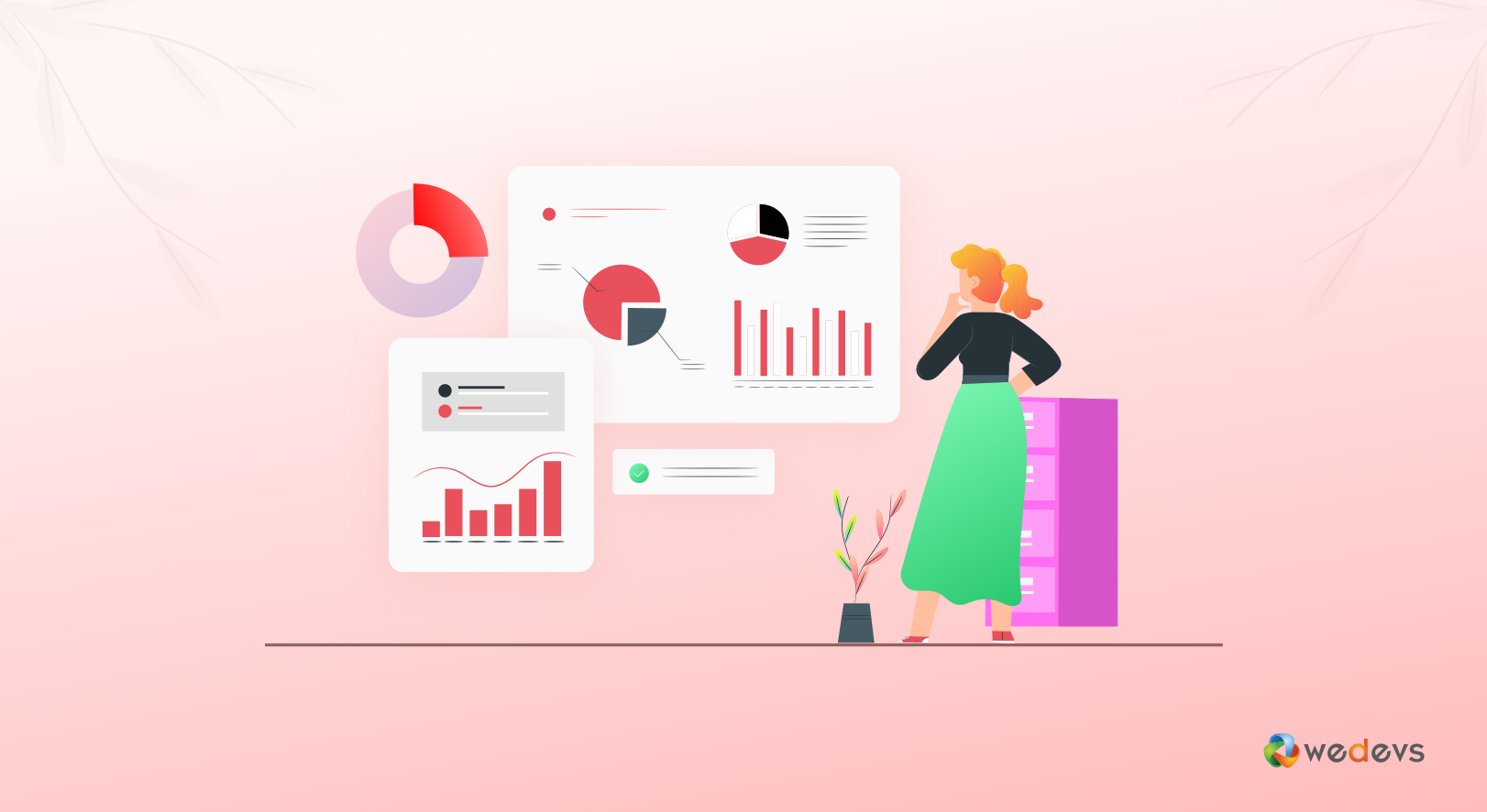 Before establishing the portrait of your possible clients, you have to identify their demands, problems, and expectation as well. Besides, you have to identify similar products and services already available in the market like yours.
In order to determine all these factors, you can conduct a detailed analysis of your prospects and competitors.
You can gather information from your existing customers. At first segment them based on some characteristics such as age, living area, gender, income, shopping behavior, interests, activities, etc. Then, you can get all the data regarding what they want from your brand, their liking or dislikings, and others that you can use for conducting your future business strategies.
You can arrange some events like online or offline surveys, interviews, feedback forms to hear from your customers.
Apart from this, you can use social media analytics tools to collect information about those people who have interacted with your brand but not your customers yet. Facebook, Twitter or Instagram customer insight also can help you to find your potential audience group.
After getting all the information of your own customers, check out who is communicating with your competitors. In this way, you will get an overall idea about your possible leads and future customers.

Recognize Customer Pain Points
Every product or service has been developed for fulfilling a particular need. But if you ever think why some can hit the mind and some remain unnoticed by the people. There can a hundred of reasons behind it like costing, marketing, packaging, quality, and others. But the main reason is the success of a product lies in the ability to satisfy its customer pain point.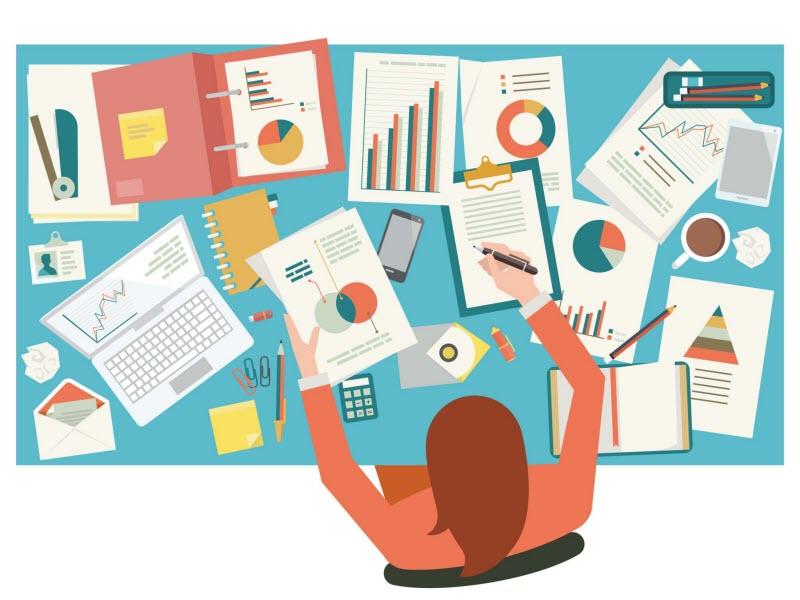 You may get about what pain points are and how to find them. Well, they are the problems that customers experience in their real life. And you can use them as opportunities to do business.
In order to find out your potential customer's pain points you can:
Survey customers with the right questions
Get feedback from the sales team
Check Out Online Reviews
Analyzing your competition
The core point is you have to listen carefully to your audience. Despite roaming here and there it is better to collect data from the available platforms. And then create multiple buyer personas based on your business tactics.
Besides creating a profile, these data will help you to improve your product quality and business policies too.
Identify Customer Goals
Where pain points are the problems that your possible customers are trying to solve, Goals are the ultimate destination that they want to achieve. You definitely cant ignore the importance of checking out your customer's objectives. As if you can't understand what they actually want from your brand, you cant provide them the right product or services.
Remember a new product/service does not come overnight. It takes so much time and effort to launch a new brand successfully. For that, you have to identify customers' needs and provide solutions that can meet those needs.
As most of us use Airbnb or Uber for their personal or professional usages. But have you ever thought about the facts that bring immense success for these brands? The answer is very simple because they solve the problems of people's accommodation and transportation respectively.
You can conduct research for mapping the customer process and break down the sales funnel. Get a clear idea about your possible customers and future advisors. Then make some imaginary characters based on these analyses.
Understand How Your Brand can Help
After identifying your customer's pain points and goals, now its time to check your product or services from a customer point of view. Know the strength and weaknesses of your brand first. Recognize how your products will help the customers to solve their problems.
Usually, customers are interested in your company's product or service because they have a problem. And they want to fulfill their needs using your products or services. You should have the capability to satisfy your customer's requirements accurately.
Ask yourself one question for each pain point and goals you have collected already. How your brand can help them? This answer will help you to identify your actual customer base. So, you can establish real portraits for your respected buyers. And set the further game plans considering these facts.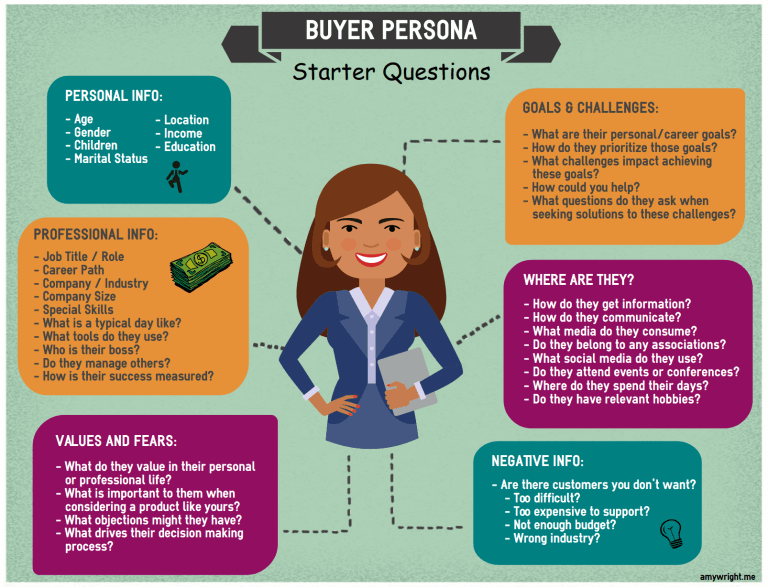 Make a Buyer Persona Template
Gather all of your research data and start looking for common characteristics. As you segment those characteristics together, you'll get the basis of your unique customer personas.
Now you've checked your analytics, gathered your data and gained key insights on your customer base; Now you are ready to create a buyer persona template for your business using all the analytics, important data and key insights on your customer base.
It is not possible to know every customer or lead individually. But you can make a buyer persona that will represent a general segment of your customer base. Each persona should include basic demographic details, behaviors, pain points, goals, values, and shopping preferences.
Here is a quick overview of what you should include in your buyer persona template:
Name of the persona: Give a real word name to your fictional character. It can be any random name from your possible business arena.
Job title
Key information about their company (size, type, department, etc.)
Details about their job role
Demographics
Age
Gender
Salary / combined household income
Location: urban / suburban / rural
Education level
Family size
Goals and challenges
Primary goal
Secondary goal
How your brand will help achieve these goals
Primary challenge
Secondary challenge
How you may help solve these problems
Values / fears
Primary values
Common objections during the sales process
Marketing message: Plan how you will promote or introduce your product/service to that particular person.
Elevator pitch: Think and share your ideas on how you're going to sell yourself to this customer.
Here is an example of a basic buyer persona template: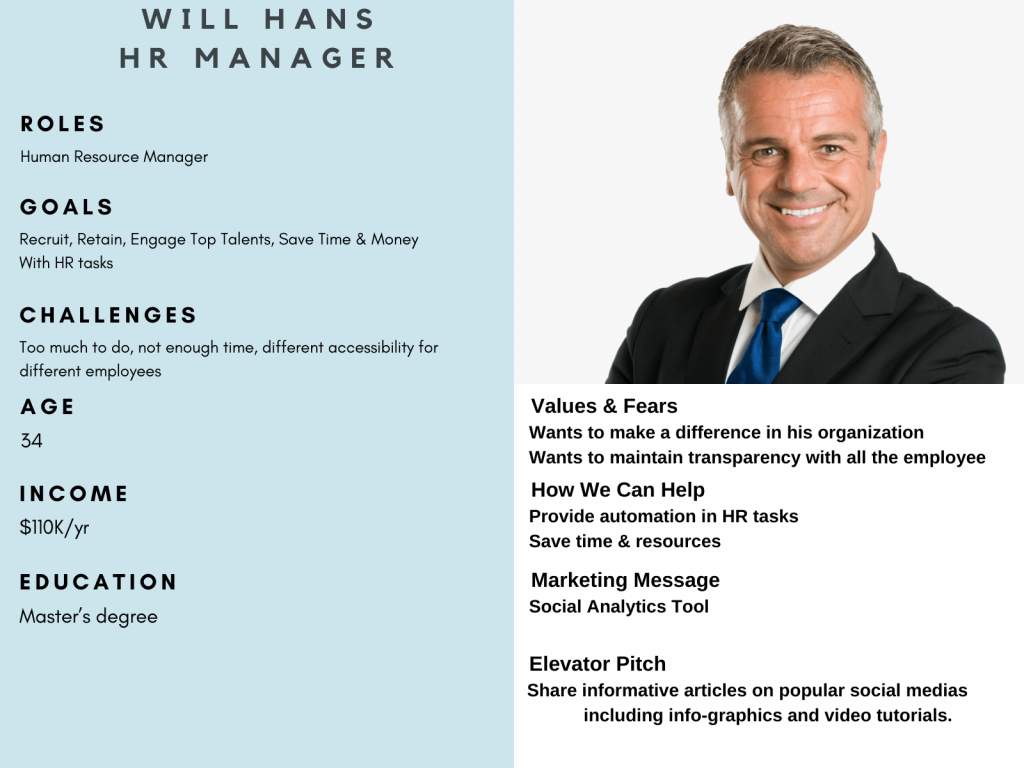 Add Extra Customer-Specific Information in Buyer Persona Template
Nevertheless, it's not necessary that every buyer persona should have these elements only. These are the basic concepts. Attributes can be changed depending on the specific customer base or your business criteria.
Beyond the basics, you may sometimes add some particular information to satisfy your business needs. It may vary from person to person or you can say industry to industry. Such as a marketing persona of a software firm possibly different from the medical supply company. As the buyer's journey will be taken part in completely two distinct ways.
However, to help you out we are mentioning some extra fields that you can use in the buyer persona:
Identifiers
Favorite blogs
Personal hobbies
Preferred news sources
Level of digital proficiency
Most used social media platform
Most-liked method of communication
A persona should have enough personal details that represent a person's characteristics clearly. So that you can conveniently step over to the persona's view and judge your products/services from his/her perspective.
How to Use Buyer Personas to Personalize Your Marketing Strategies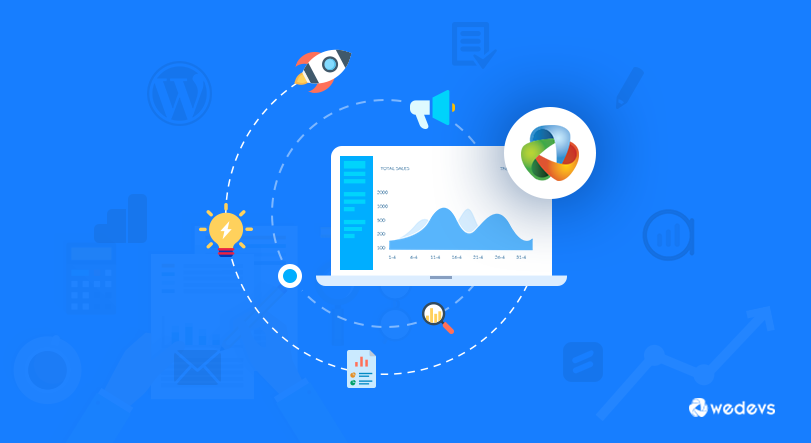 Establishing a detailed buyer persona can be the first step towards making a business better. Through this procedure, you get all the information regarding your customer needs, their preference, challenges, and how to gain their trust. Now you can utilize these data to set up your further business strategies.
Moreover, Buyer Persona allows you to generate a more customer-centric marketing plan for your business. And no need to mention that this type of schema is more effective than the general one.
You can make some changes based on your customer profiles, like:
Reallocate your ad spend
Reallocate your human resources
Use language that your persona is familiar with
Create a piece of content with a specific persona in mind
Audit your existing content for persona alignment
Optimize landing pages for personas
Combine personas with lifecycle stages to map out content ideas
From content marketing to a paid Ad campaign, you can plan everything based on your buyer persona. It will give you more effective results than before. Because now you don't need to make your decision on an assumption or uncertainty. You have more realistic analytics on your hand.
Wrapping Up
A buyer persona is a realistic representation of a character who describes one specific segment of your customer base. Undoubtedly, all people in this customer group will not match the characteristics of your persona exactly. But this personalized customer profile will help you to identify the needs of a customer group elaborately. Also, you can think about your users in a human-centric way rather than as a collection of data points.
If you find any difficulties during creating a Buyer Persona Template for your business, then share your queries with us in the below comment section.