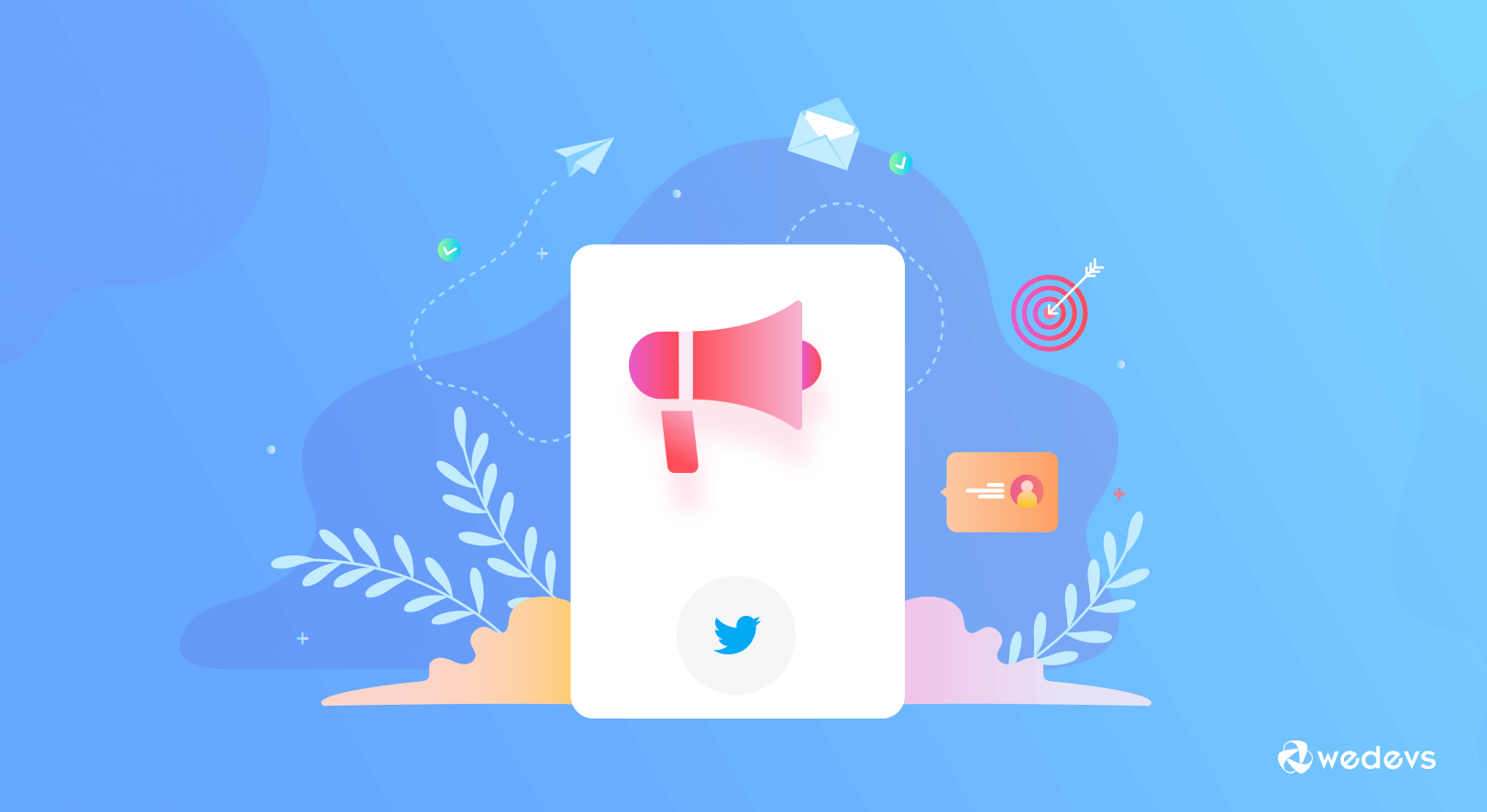 Powerful Twitter Marketing Tips & Tools You Should Definitely Try Out
Nowadays, when you wake up in the morning, what is the first thing that appears in your mind?
'Have I missed something? What changes, updates, or innovations came out last night?'… Like you, most people say this or something just like that.

In this age of information, we are always busy leveling up and creating balance with the ongoing technological advancement. You will find the same unavoidable reality in all other aspects of life including your business and marketing.
Nowadays, digital marketing is growing and changing its move faster than ever. And you know it's not something new to get surprised. The question is- can you ignore it?
If you're running a business or going to start, you should take it seriously. Social media platforms are dominating digital marketing for a few years and it's rising high. Our today's pick is Twitter!
Twitter is one of the best platforms to help you reach your target audience and find a niche market with ease.
In this post, we are going to introduce you to some effective Twitter marketing tips and tools that let you take your project to the next level.
Why Twitter Engagement Is Essential for Even SMEs?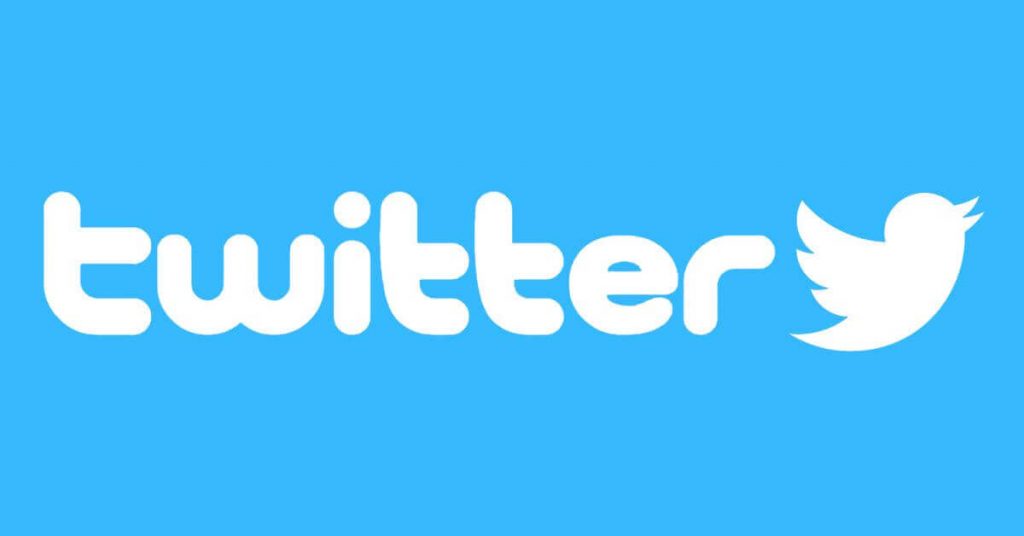 Last year, Twitter was at 21 on the list of Forbes's top 100 digital companies beating Facebook at 26! Over 75% of B2B organizations now rely on Twitter for their marketing stuff. And the platform has 126 million active users on a daily basis.
So, it's clear that Twitter is a great place to grow your business. But you have a challenge. On average, Twitter posts have a very short lifespan of only 18 minutes! That is why it's very important to prepare a comprehensive plan and consider using some necessary tools to automate and monitor your promotional activities on Twitter.
For businesses, Twitter engagement is essential because it's a platform where you can easily get to know what's happening around the world, especially within your industry. Twitter lets you build and grow your brand awareness and market value within a very short period of time.
As a report, 85% of SMBs now rely on Twitter to provide their customer services. Not only that, you can get potential customers, advocates, and influencers all in one single place only with Twitter.
You can easily tag anyone you want, one retweet by an influencer would enable you to get thousands of followers and a huge amount of traffic.
Twitter Marketing Tips and Tools
You already know why there is no chance to avoid or ignore Twitter. Now let's have a look at some significant tips that would enable you to get the result you want. We have also covered some useful tools to automate your Twitter marketing and go ahead with data-driven objectives.
Get a short overview of the main points of this post.
Prepare your profile first
Write a short but catchy bio
Tips to write an engaging Twitter copy with examples
When and how to tweet
Why and how to use images and hashtags
Influencer marketing with examples
How to add-utilize useful CTAs
Automate your Twitter marketing
How many posts in a day
Tools you should pick up
Is Your Twitter Profile Perfect to Tell Your Story?
You need to prepare your Twitter profile that can perfectly tell your story. In digital marketing, there are usually no options to assign a person or representative to directly tell your story. You have to rely on your profile's visual appearance. That is why you need to carefully use each and every field of your Twitter profile in a proper way.
There are four basic things you should consider while preparing your Twitter profile- a short-catchy handle, profile photo, header photo, and your bio.
Make your Twitter handle as catchy as possible but short and memorable. People are more likely to find their favorite business with a short-simple name. It's even easier to tag if your handle is small. And one more thing, try to keep your handle the same for all your social media platforms.
You can add your Logo to your business account's profile. And whether it's a business or personal profile, you should make and keep it simple, fresh but professional.
If your business name is long, what usually happens, is make it shorter. Check out some examples.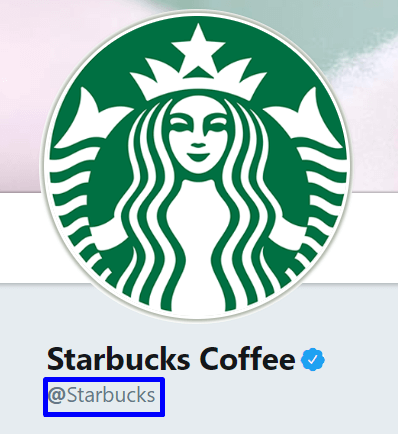 Starbucks Coffee kept their Twitter handle '@Starbucks' instead of Starbucks Coffee. They used their official logo as a profile image. Amazon Web Service did the same thing.

And don't forget to perfectly utilize your header place using an amazing storytelling header photo. The photo should be able to describe your brand image and what you're actually doing. Let's have a look at WP ERP's header photo.

As a growing WordPress plugin development company, they have tried to tell what they are offering with a short introduction of their running products. The illustration of this header photo is able enough to describe the stuff that they offer. You can follow Google's strategy of telling everything by not telling anything!

Google has prepared a graphical presentation of their business. They used just one single word with some of their popular products' logo. It's perfect for a global brand like Google.
Make Your Twitter Bio Short but Different
Just below your profile photo, you have the opportunity to shortly describe your business identity within 160 characters. You can add your address and official website too.
Write about what your brand is or who you are as a business organization. It's hard to describe your dream project within these very limited words but this is what you can get with social media platforms. Be smart and realistic while writing your Twitter bio.
Have a look at weDevs Twitter bio. They have tried to present themselves in a short simple sentence that 'We are a WordPress product company.' And then added their core products. It's a bio and also an advertisement!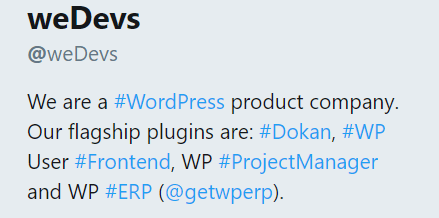 You can add some stats or one/two mind-blowing milestones of your business. Microsoft writes its Twitter bio in its own way. Take a look!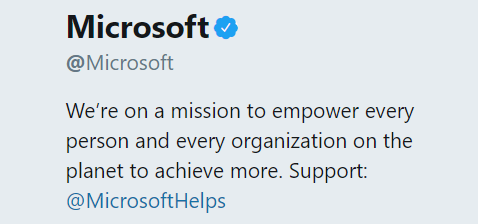 Preparing your Twitter profile in a professional way is the first and most significant part of your Twitter marketing. Spend the required time to plan, design, and finally showcase your brand personality to your audience.
Considerations to Write Actionable Twitter Copy
Twitter now allows 200 characters for a new post, it was 160 only before a few days. As you can't write too much, you should focus both on your style and word selection. Try to be as creative as possible with being specific. Remember these points and check out the given examples.
Keep your copy short and simple

Be as specific as possible



Use numbers and statistics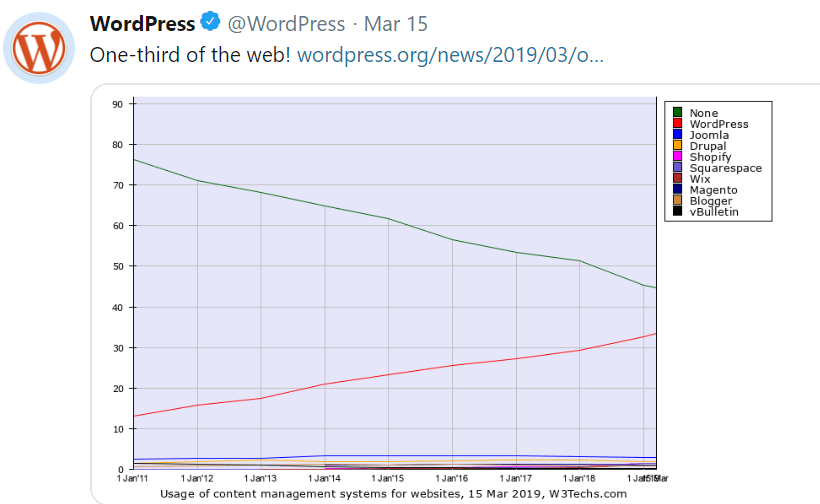 Top influencers and successful marketers follow these tricks to reach their audience. Try to apply while doing Twitter marketing.
Best Time to Tweet for Maximum Exposure
Buffer researched to find out the best time for posting on Twitter. According to their study, you should tweet later in the day. That are the peak hours for the Twitter community.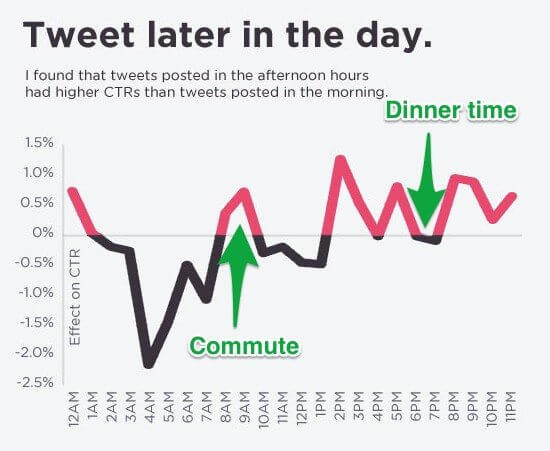 Buffer also found that you have better possibilities to get desired CTRs on weekends. Check out the stats.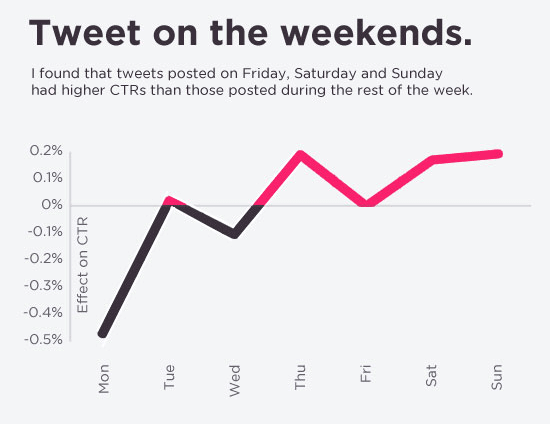 In a week, there are more chances to get better results on Friday to Sunday. So, when you schedule your automated posting, keep this timing on your mind.
In a day, you can choose your timing from 12 PM to 6 PM.
So, how will you select your timing?
It depends on your niche market and the location of your target customer groups. Try to target a small area of your potential customers. If your customers are all around the world, set preferences or segment your posting based on different timing zones.
Add Images & Hashtags to Increase Your CTRs
Using images in your post is very important for social media marketing, the situation is the same for Twitter marketing. On Twitter, it's even crucial because your post's lifespan is too short here. So that if you depend only on text, there are risks of getting lost in the crowd.
Adding images to your post doubles it's visibility
And the most significant thing on Twitter is using a hashtag. Twitter is famous for its hashtag feature. To easily find someone or a specific thing, to categorize or to keep track and stand out in the crowd; the hashtag is the only solution on Twitter.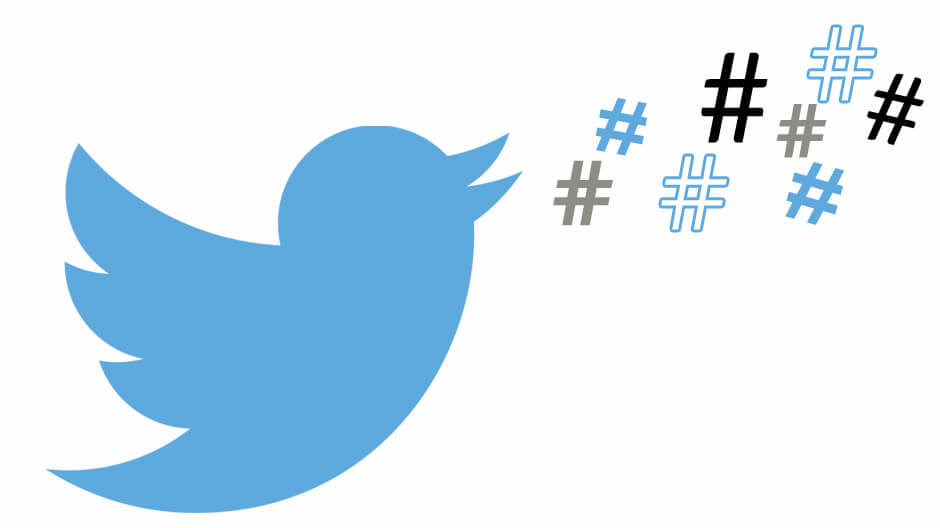 Hashtags are the easy, effective, and sometimes only way to find your post or profile.
Have a look at the below screenshot, and learn how to use a hashtag in your post.

Using hashtags in your tweets increases your traffic and visibilities but don't add more than two tags in a single post.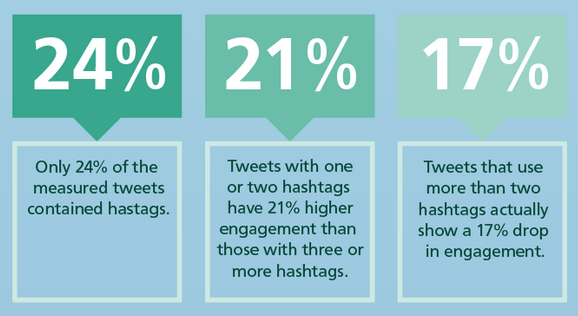 You can use solutions like All Hashtag or Tag finder to generate your Twitter hashtags.
Twitter Profile Management Automaton
When you are well aware of post-timing and ready to start your Twitter journey. Pick up a Twitter post scheduler solution like Hootsuite or Buffer to automate your regular Twitter posting. Get and collect insights to plan and perform better.
You can Twitter analytics to check out your impression and improve the overall users' engagement.
How to Utilize Influencer Marketing
Today, there is a huge number of social media platforms. With some similarities, each and every platform has some unique features. Facebook lets you make friends beyond your actual relationship, and Linkedin lets you connect with professionals. Twitter lets you do follow people you love and make followers.
40% of users say they have purchased something on Twitter because of an influencer's tweet
So, getting influencers who have a rich follower group is important while you doing Twitter marketing. One share or retweet by an influencer can help you drive traffic you can't even imagine! Here is an example for you.

A post on wperp.com got over 10,000 page views within its first few days by getting shared by one of the top Twitter influencers Naval Ravikant. This is how you can utilize influencer marketing on Twitter.
But how will you get an influencer? Like many fields or formats of your business, influencers also have different classes and categories. You should find and pick up someone from your industry. If you are selling clothes, finding an influencer from the software industry wouldn't be a wise decision.
You can use a solution like Klout to find influencers from your industry.
More Useful Tools to Boost Your Branding on Twitter
We have already mentioned some useful Twitter marketing tools. For further needs, you can check out more popular and powerful tools to ensure 100% automation and manage your advanced-level Twitter activities.
Jetpack– An all-in-one tool that lets you increase your security, and performance, and automate your website management. With Jetpack, you can easily schedule your social media posting. For WordPress users, it's a must to have a tool recommended by giant hosting provider brands like WordPress, Bluehost, Dreamhost, Pressable, etc.
Sendible describes itself as one of the best social media management tools, especially for agencies. It's a premium solution that lets you manage all of your social media accounts from one single place. If you are running a startup or small enterprise, you can prefer Jetpack's free solution.
With post-automation, you can increase your users' engagement using Commun.it. The solution has a free version with premium packages. Commun.it has support to get analysis, tweeting tips, and reports on what's going on on Twitter and what you should do. Agorapulse is another solution with almost the same features as Commun.it.
Better Click to Tweet is a WordPress social media management plugin to automate your Twitter posting with lots of advanced features.
Bonus Point: For your WordPress site, you can rely on easy opt-in form builder solutions like weForms and WP User Frontend to collect user data and run promotional campaigns.
Never Ever Try These Things on Twitter
In this information age, when you are going to market, you should be very careful about what people want, love, and avoid or neglect.
Don't link in each and every post. Be serious about spelling and grammar mistakes. Don't leave a negative comment anytime. Don't use too many hashtags at once.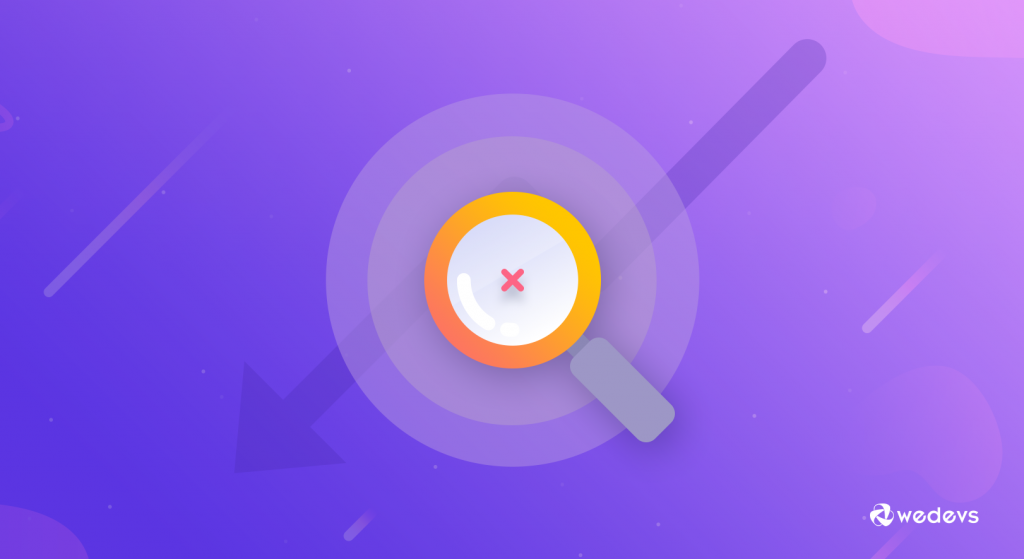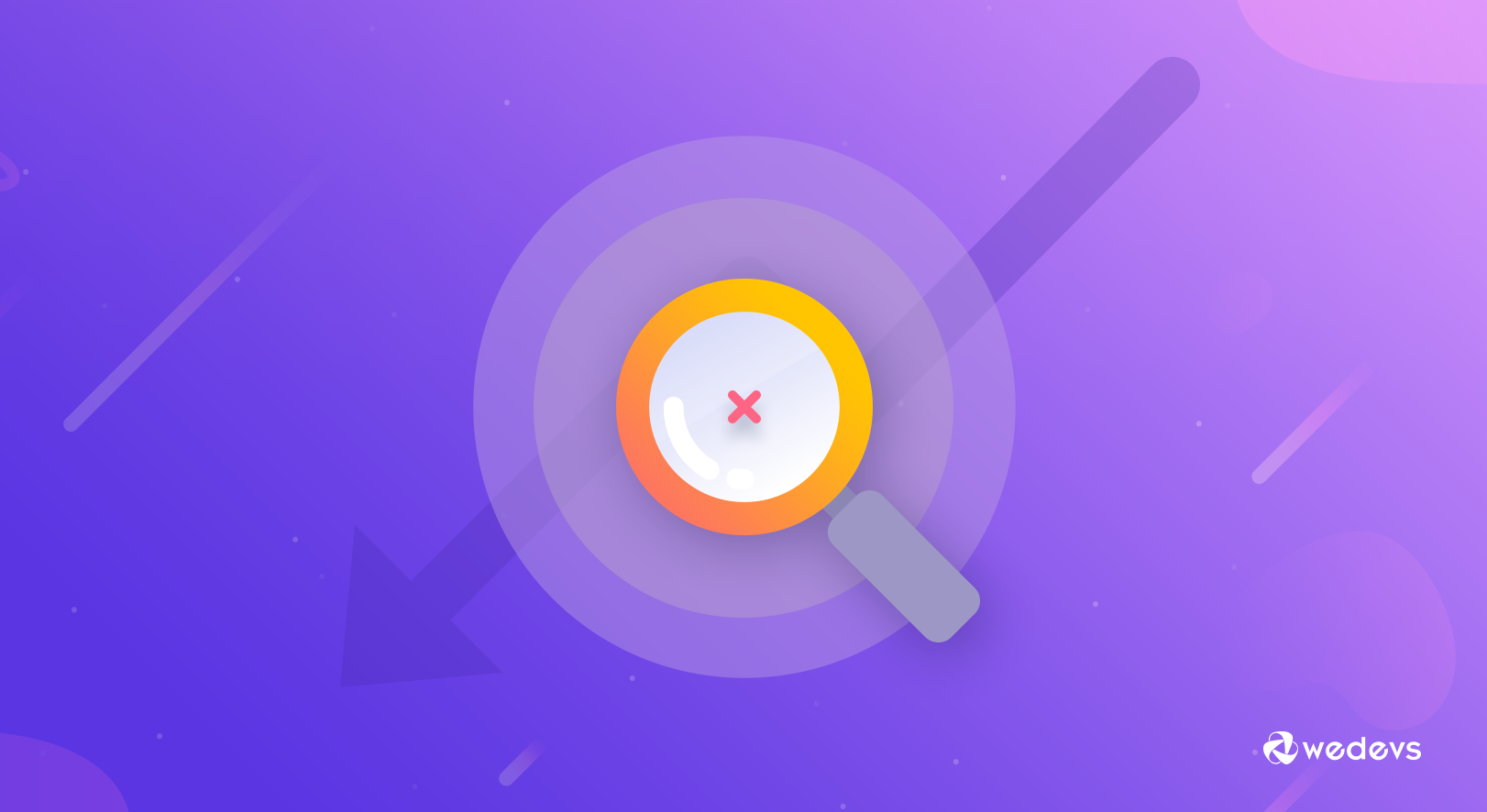 And don't rely on one type of boring posting. Click to learn more about
Twitter marketing common mistakes.
Yes, Twitter is Best for A/B Testing
A/B testing or Growth Hacking practices are more likely to get the desired result from your marketing these days. And, there is no doubt that Twitter is one of the best platforms for A/B testing.
Since your Twitter posts have a short lifespan to make and create an impression, you can apply different and newest strategies to test what your audience wants.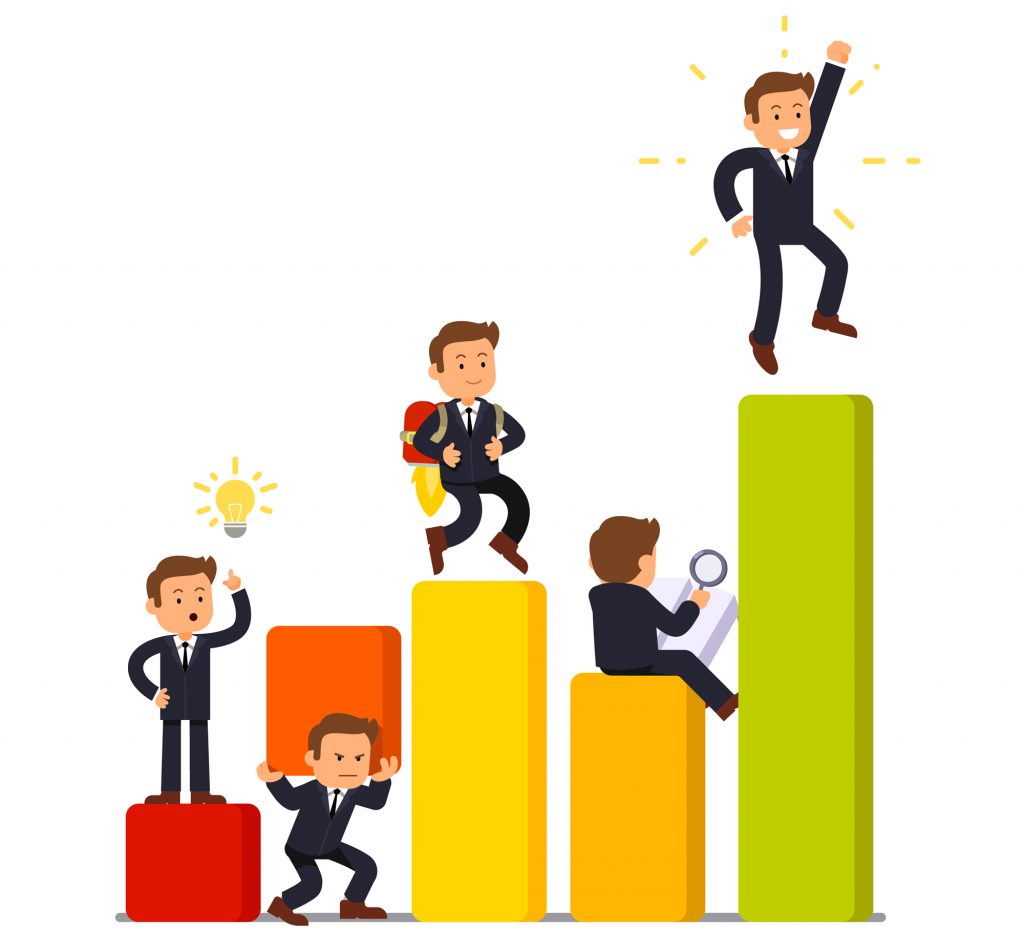 One type of post can turn your followers into a bored audience and decrease their engagement. So, it's always better to try something new and different.
Write short posts, and sometimes try to make them longer. Change headlines, tones, linking, hashtags, etc. Tell a story, and share your success. Publish useful industry stats from time to time.
These would help you make a difference and attract new audience groups.
Use CTA beyond Telling to Share or Buy
Psychological games are very helpful to attract today's customers. You can't get the desired result if you go direct and tell to make some actions. On Twitter, you should let them make their choices through useful CTA. Don't tell directly to share your post or buy in a single word.
Use power words and try to create urgency in your CTAs. Have a look at the below phrases.
Visit our site
Read now!
Have a Look
Download here
Learn more
Let your People know, etc.
How Many Social Media Posts Per Day
According to recent stats, for startups or growing small to medium businesses, it's better to post on Twitter 10-12 times a day. Because you already know that on average, a post has only 20-30 minutes to make its impression.
So that you can't get enough response by posting only 2-3 times a day.
According to Statista– brands usually tweet 4 times a day
This is good for brands that have already a rich group of followers and wait to get new updates. But as a growing startup, you should post at least 8-10 every day, especially on weekends and holidays.
Want to know how Americans use Twitter? Give a read to this study by the Pew Research Center.
Before Ending on Twitter Marketing Tips and Tools
Twitter is on the list of top 5 social media platforms. You can create and increase your brand value using this amazing platform. In this post, we have tried to describe some powerful Twitter marketing tips and tools that let you boost your business with ease.
Design a detailed plan on how would you market on Twitter and keep A/B testing. Prepare your profile as smartly as possible and automate your marketing activities. Let people engage and interact in all possible ways.
Share your story with us in the comment section and let the world know about your digital marketing experiences. Happy marketing!