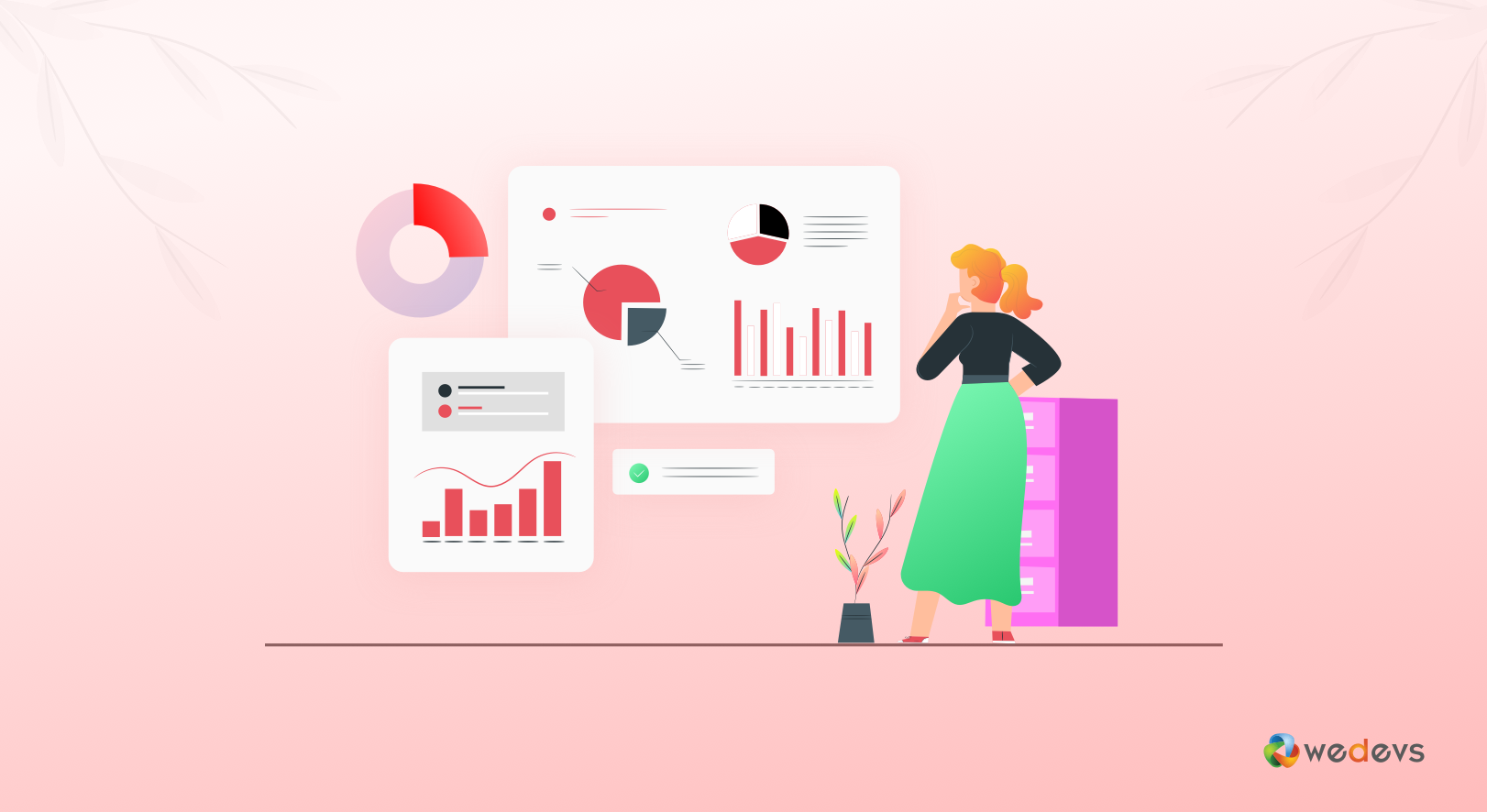 How Can Data-Driven Marketing Strategy Increase Your E-Commerce Marketplace Revenues
"Data Analysis! Data Analysis!" – This chant has been a pretty buzzword in everything nowadays. Just like in other areas, it is equally important in the eCommerce arena too.
When we are talking about data analysis, we are also talking about automation and artificial intelligence. If you are yet to streamline your marketing strategy with proper data analysis then you are going to lose the ground as opposed to your competitors.
Data-driven marketing improves ROI. Campaigns that utilize data-driven personalization reported 5-8x ROI for their campaign spend.

Marketing Evolution
So, to thrive in the competitive marketing landscape, you should start to analyze big data and take automated actions in the smartest way.
Now, let's discover how a Data-Driven Marketing strategy can lift up your business in no time.
Why Is Data-Driven Marketing Important for Your Business
Data-driven marketing refers to a set of tactics and techniques where marketers use a detailed database collected from customer interactions. Using this information they better understand customer behaviors, needs, and purchase motives and develop effective marketing strategies.
If you had an extra budget for marketing, where would you spend that extra money? Well, According to Smart insights,
If given an extra budget, 32% of marketers would spend more on data and analytics. That's more than those who said they would spend on search, social and additional headcount!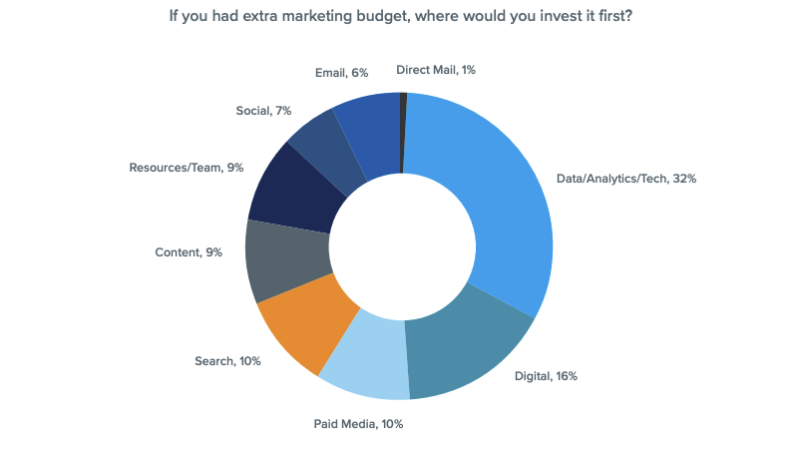 Really gone are the days when customers came straight to a trusted online store and purchased their desired products. These days, customers do huge research before coming to your store to make an informed decision.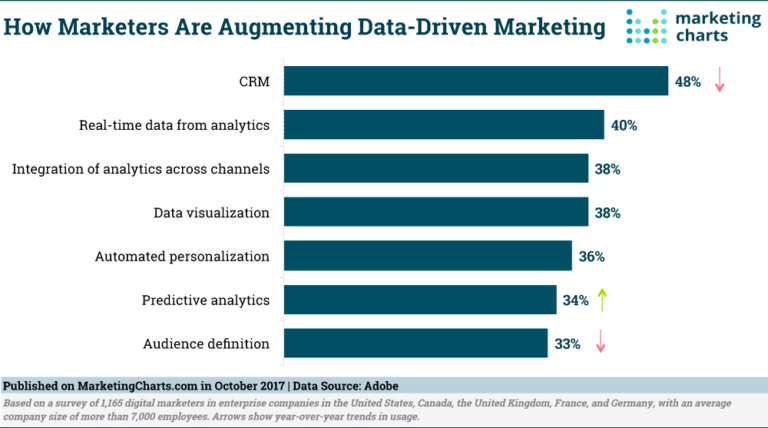 You may think that traditional marketing campaigns are working great for your business. But the real scenario is different. Most of the time your potential customer would find it extremely annoying. According to Hubspot research, 64% of respondents said they hate ads online because they are annoying and intrusive.
In order to convert your one-time visitors into loyal customers, you need proper information about their preferences. And here data-driven marketing comes to help you. Marketers who rely on a data-driven strategy significantly increase conversion rate along with a great impact on the bottom line. In fact, two out of three marketers state data-based decisions to be more effective than blind assumptions.
Read More: Perks Of Data Science: The Next Big Thing SMEs Should Consider.
How Data-Driven Marketing Can Give Your Business a Boost
Below are the ways data-driven marketing can help give your business a boost:
Minimize Marketing Costs through Better Targeted Ads
Increased Up-sales & Cross-sales
Suggest Promo Codes & Coupons
Create Better Product through Research
Better Email Marketing
Retarget Lost Customers
Increase Conversions with A/B Testing or Split Testing
Manage Customers with Data
Analyze Big Data for Enhanced Pricing Strategy
Predictive Analytics
1. Minimize Marketing Costs through Better Targeted Ads
The concept of targeted ads has already flourished in the digital marketing world. In this case, you can select demographic properties like sex, age, geo-location, and many more so that you can only target the relevant people.
This greatly enables you to cut the marketing costs and thus allows you to achieve the highest possible (ROI).
2. Increased Up-sales & Cross-sales
When the visitors hover here and there on your eCommerce website, they also look for alternative products and the available accessories of those products.
As an online business person, you have to track and analyze these user data. But it becomes next to impossible to manually collect and analyze these data to recommend them better alternatives and accessories for those products.
Fortunately, with some advanced eCommerce tracking tools, you can track these visitors' behaviors. And based on these behaviors, you can suggest better alternative products to upsell or accessories to increase cross-sales.
3. Suggest Promo Codes & Coupons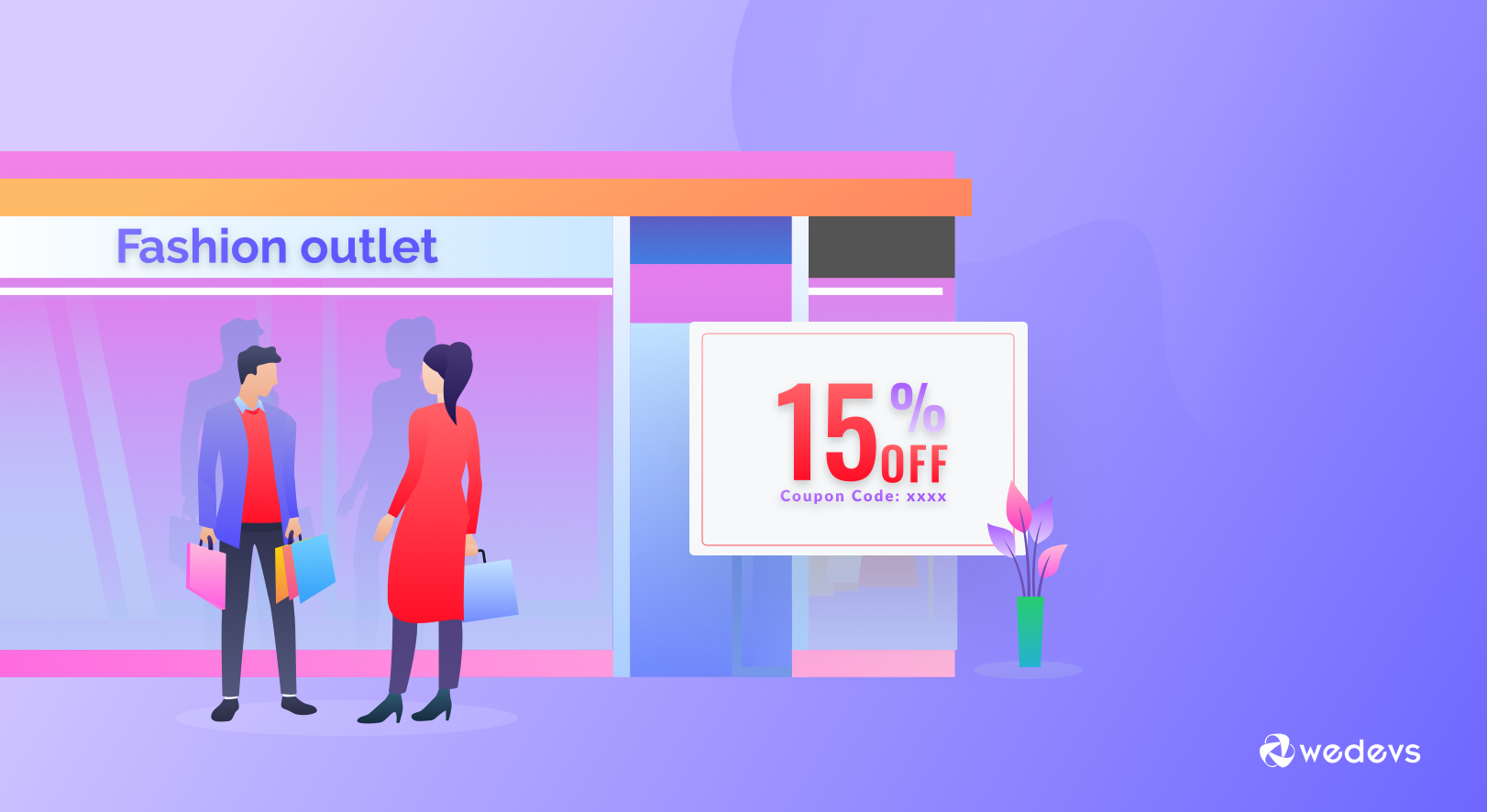 You can also show promo codes or coupons only to the website account holders who are frequently seeing a particular product, adding to the cart but not making any purchase.
By collecting the data regarding such customers, you can offer them promo codes or coupons right in their inbox or target them with relevant advertisements (or, ads).
Read More: Digital Coupons: What, When & How to Create them to Ensure Desired Sales?
4. Create Better Product through Research
This is why you have to make better products through extensive research. But, a better product does not mean that you always have to increase the functionalities or give extra services. The success of your product hinges on the need of your customers.
That means you have to design your products according to the customer requirements.
66% of products fail within the first two years and 80% of new products stay on the shelves for less than two years.

..Hubspot
For example, if your antivirus software can detect and delete malware and viruses significantly faster than the other available antivirus software then your customers might think that your software is not actually working and thus they can switch to different solutions.
This is why you need to collect data from your customers. You can simply ask them to give feedback in different ways asking them "How can we improve our product?".
By analyzing these data, you can shape your products exactly the way your customers want.
5. Better Email Marketing
None can deny the importance of E-mail marketing. Whether it is to share emails or to share offers or news email is the utmost important thing. SmartInsights reveal that the average,
Email open rate should be between 15-25%.
Click-through rate should be about 2.5%.
Click-to-open rate should be between 20-30%.
You can use this standard data to measure the effectiveness of your email marketing campaign. Use advanced email marketing tools like MailPoet or weMail, or any other tool to gauge your email marketing data.
6. Retarget Lost Customers
In eCommerce, a lot of customers will just move hither and thither on your website. And they will eventually quit your store without purchasing any product.
Fortunately, you can prod these users to make a purchase by showing them retargeting advertisements.
If you are using WooCommerce as the eCommerce platform then you can use the WooCommerce Conversion Tracking to track customer data like visitors who added to the cart, visitors who added to the wishlist, visitors who made a purchase, and so forth.
You can later use these data to retarget them by using Google, Facebook, Twitter, Microsoft Ads, and so on.
7. Increase Conversions with A/B Testing or Split Testing
If you are talking about data-driven marketing, you can't deny the data derived from the A/B testing or split testing. The form of split testing covers a broad spectrum of your campaigns ranging from Social Media Marketing, Sales Funnel, Email Marketing, SEO and so many more.
After conducting A/B testing, you can select the best performing test from two or more different sets of data. As a result, you can optimize your conversions the best way.
8. Manage Customers with Data
No matter how big or small your business is, what matters the most is your customers' satisfaction. Because they are the king and they are what make up your product!
An angry customer will spread all the bad experiences with other potential customers. And this way they will kill your marketing strategy.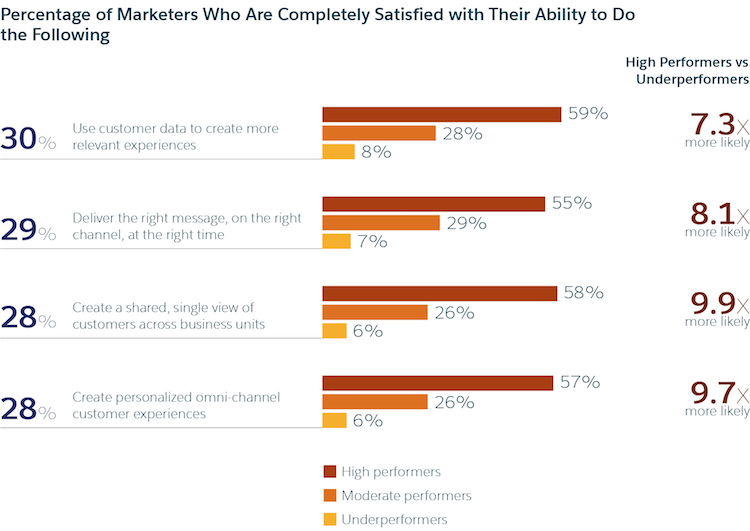 To maintain a sound relationship with your customers, you will have to collect data about your customers, store them safely and restore them when needed.
Therefore, we recommend you manage your customers using advanced Customer Relationship Management tools.
9. Analyze Big Data for Enhanced Pricing Strategy
It is also possible to make real-time pricing just like Uber does. By using the real-time online application, you can collect data like customer orders and thus automatically calculate the optimized pricing.
Analyzing these big data allows you to gain more granular insights and makes your business more agile in the case of an abrupt change of demand and supply.
10. Predictive Analytics
Predictive Analytics is important to forecast what will happen in the future based on historical data. By analyzing big data, algorithms, and machine learning, a tool can predict business outcomes.
By using predictive analysis you can identify different patterns and thus you will be able to identify frauds, optimize marketing campaigns, improve operation and reduce risks.

Case Study: Olay Used Customer Behavior Data to Improve Advertising Campaigns
Olay is one of the best skincare brands in the world. For their Super Bowl campaign 2019, they've decided to run an interactive campaign for their users.
They collected data from different sources to better understand their customers' interests outside of skincare. This data collection process was quite unusual considering Olay is a skincare brand. But the result was huge that it becomes a hot cake of the town.
By analyzing data from Google and Youtube, they found that most of their audience has an interest in two common fields. They are-
Based on these data they come out with the campaign #killerskin. It brought immense success for this brand and generated tens of millions of views and a huge uptick in search interest.
Create a Data-driven Marketing Strategy to PowerUp Your Results
To make a difference, you can't deny the importance of data-driven marketing. And if you are doubtful about the high cost to put the artificially intelligent data-driven tools into action, then we would say that these tools come only a fraction of the traditional marketing costs.
Finally, data is the king for any upcoming marketing strategy and if you are late to the party, then I would recommend you to join as early as possible.
Do you still have questions about data-driven marketing? Let us know in the comments!