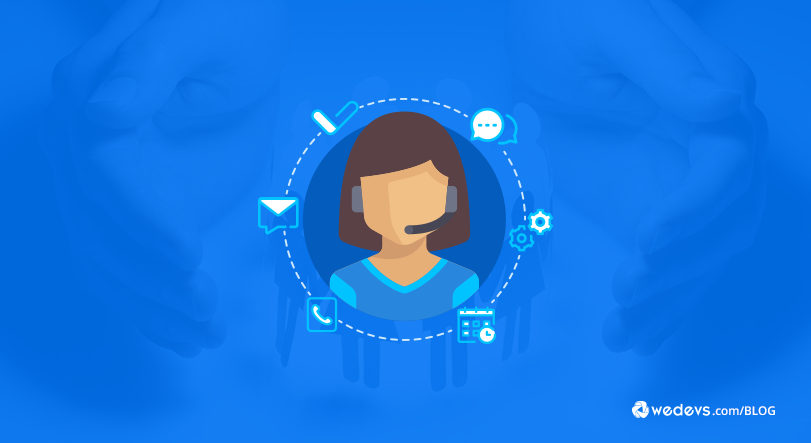 9 Proven Ways to Create Sustainable Customer Relationship for eCommerce
With the growing number of people taking advantage of eCommerce businesses today and the mammoth number of choices that customers are always bombarded with, it has become more essential than ever to set your business brand distinctly. Customer relationship thus becomes a valuable asset where you can work on.
Building long lasting relations with your clients and users is one of the best ways to do this through. There are many barriers eCommerce owners face during interactions with their customers due to lack of face to face communication. This creates a hazard of not being up to the par when forming sustainable relations with clients.
Being unable to handle your clients effectively can be a huge drawback to your growing business and can negatively impact your ability to generate leads, attract new users, and make more sales. It is therefore vital to understand how to manage and interact online with your eCommerce clients.
So, today, we have assorted some of the must have factors that eCommerce owners must acquire and master in order to excel in customer relationship management.
9 Proven Ways to Create Sustainable Customer Relationship for eCommerce Businesses, Marketplaces or Online Shops
1. Find a voice for your company and apply it on all levels
Discover your own communication strategy that complements your business mission, vision and short term goals. Define a company-wide plan to respond to customer complaints, negative feedback and reviews, and disappointments.
For instance, when a complaint or negative review is received, the representative can send it to the head of department or a supervisor to be reviewed and responded directly. Or when a request for customization is received, representatives could communicate the requirements to the product team directly to find out the feasibility of the customer's request.
Communication strategies should be created for every possible steps that arises in the business.

2. Improve your social media presence and interactions
Ensure that all your social media platforms are always up to date with your business transformations and changes. Manage them simultaneously and keep followers engaged with updates on new products, partnerships, promotions, and other content that generates user interest. Use your social media presence to communicate better with your clients and followers and to know them better. Keep track of the requests, queries, and general comments of your users, what they are feeling about your product, and what more they are looking for.
Read more: Why social engagement is important for your business
3. Post-purchase emails, birthday, event emails, and reminder emails
This is extremely important in eCommerce business. Emails are the single best way to reach out to a large audience and for the retention of your clients. It is the still the most popular way of communication and the best marketing channel. So, ensure you are able to obtain the emails of your users through your registration and subscription systems. Use emails not only to keep in touch with your audience, to market your products or service, but also to let people know your business is alive and dynamic.
An email marketing solution like Email Campaign by WP ERP can be a really good solution to enlist and send targeted individualized mails to your contacts.
4. Reviews help bonding with your brand
Show that you are listening to your customer's concerns by seeking public reviews through social media and website. Word of mouth and referrals continue to be very impactful to businesses because people are influenced more by the thoughts of those who have interacted with your brand.
Therefore, highlight your satisfied clients and their positive experiences with your business more on your website and other platforms. Make posts and images to be posted on social media highlighting these positive buyer experiences. Also make a section on your website with case studies that show how your product or service gave solutions to problems your clients faced.
Also read: How to Use Product Review to Increase Popularity and Sales
5. Reward your most valuable customers
Offer rewards for loyalty. Make coupons, discounts, bundles, and even giveaways. Give points and reward cards to repeat purchasers so they feel a sense of gain from their interactions with your eCommerce business. It does not have to be on emails only. If you have the addresses of your existing clients, you could even mail them letters of your promotions and offers.
Create loyalty and referral programs, whereby, existing clients can get discounts for referring their friends and family to your business.
Additionally, offer exclusive gifts for social followers. E.g. give the fan of the week a 5% discount on the product of his/her choice based on the number of shares, likes and comments he/she generates for sharing your post.
You can also hold photo contests on Instagram and Pinterest. Followers post pictures using a hashtag you generate that is relevant to your recent marketing campaign.
6. Giveaways and contests generate hype
This should be done at least once quarterly on relevant occasions, such as, public holidays, company's anniversary, reaching a certain number of followers on social media, or on achieving a particular number of sales.
Create contests and giveaways that relate to your product and services. You can do a survey to find out what your existing clients as well as potential customers are looking for the most, and which product and related services are more they want. Give out that product or service in a discounted price. This helps to generate brand interest and customer engagement with the brand.
This article will tell you more about how coupons impact your visitors. This standard operation was done on a marketplace made with Dokan Multivendor which is powered by WooCommerce.
7. Make the registration, return and payment choices easy
Your e-business is very much dependent on how user friendly your website is, and that includes everything from navigation to forms. Work to make your overall website and the registration system convenient, smooth, easy to understand and use. Additionally, also pay attention subsequent account related issues, such as, easy account retrieval system in cases of lost passwords. These features will not only increase the time a user browser your website but will also increase your number of subscriptions generated.
Customers also prefer the convenience of easy return options and the ability to pay with security and flexibility because it gives them the freedom to explore your product and service.

Here is a bigger review of what makes some payment gateways more popular.
Ensure the eCommerce platform you are using allows your customers to cancel the service at convenience, without causing loss to your business. For example, let your clients test it with a 30-day trial, and allow cancellation anytime after trial. Allow the flexibility to use different payment choices, such as, PayPal and Stripe, which are popular and safe to use.

For returns of physical products, allow customers to return it directly to your home office, contact the vendor, or offer a delivery man to pick up the product from customer.
8. Utilize user generated content
Do this by allowing users to contribute blogs, post photos using relevant hashtags, and give up-votes to what they like which appear visibly on your website. Make comments and sharing easy. This will not only increase customer engagement but will also improve your SEO and increase conversions.
Ask users to share videos, images, and ideas on how they would like to improve your product, or see your service grow. This will not only improve brand interest but will also create more consumer engagement.
One impactful way to increase user generated content is discussion forums. They are very helpful in for communicating with users, find out what they are looking for, understand complaints and concerns, and give solutions. Forums are helpful for both tangible and non-physical products, so whichever services you are providing.
9. Surprise customers by reading expectations
For tangible products, it is essential to get the packaging and delivery right as these two areas are often times covered by third parties. So ensure that you get brand communicative designs for your business, including your logo, slogan, and color.

Do this by making customers feel empowered by engaging them with causes they care for. You can make a special space for your business in the heart of customers by connecting your products and services to social causes. E.g. donating 5% of the revenue from a highly demanded product to making recycled branded products for your business.
Conclusion
The better your relationship with your customers, the easier it is to manage your eCommerce, generate revenue, and make profits. Using technology to achieve this makes even more sense.
Imagine if you had an effective plugin that lets you create an eCommerce platform seamlessly which is also user friendly and has built in features that make customer relationship easy. Dokan Multivendor is the perfect marketplace plugin, powering more than 70000+ marketplaces.