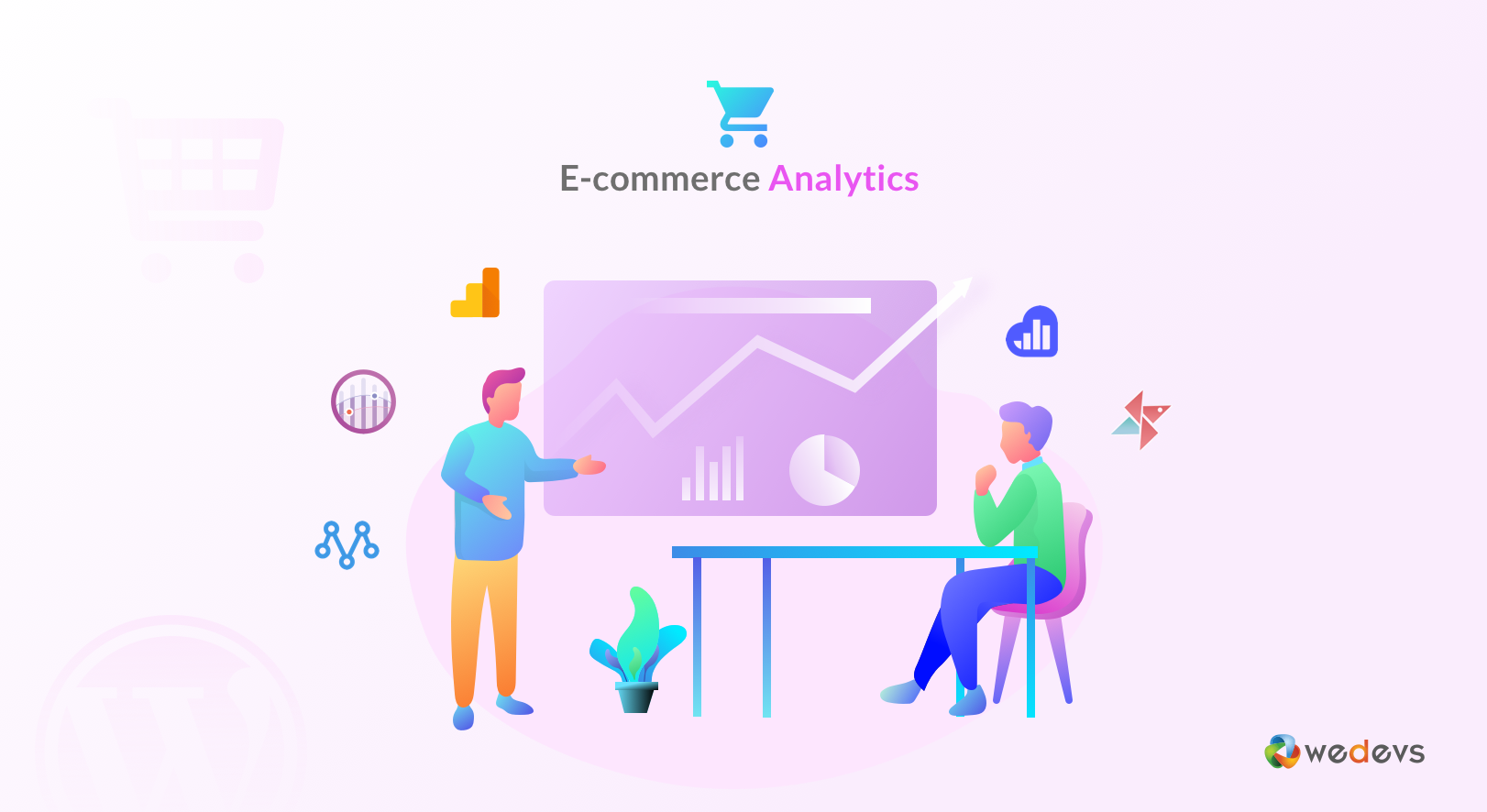 The Easiest Way To Analyze Your Store Data (Tools For E-commerce Analytics)
The best part of having an online site is that you can track all the essential metrics of your website. And if you have an e-commerce business then tracking to analyze those metrics becomes ever so imperative. As it helps keep your business growth growing.
Setting up E-commerce analytics for your website is one of the most important business moves & it requires a lot of time as well.
E-commerce analytics helps in planning, understanding customer behavior while improving the marketing strategy and decision making.
There are several useful analytical tools that are implemented nowadays to get complete insights into the E-commerce business.
If you are someone having those dilemmas then here is an article to enlighten you with all the answers.
So let's start with why E-Commerce analytics is so important in today's business trends.
Why You Can't Ignore E-Commerce Analytics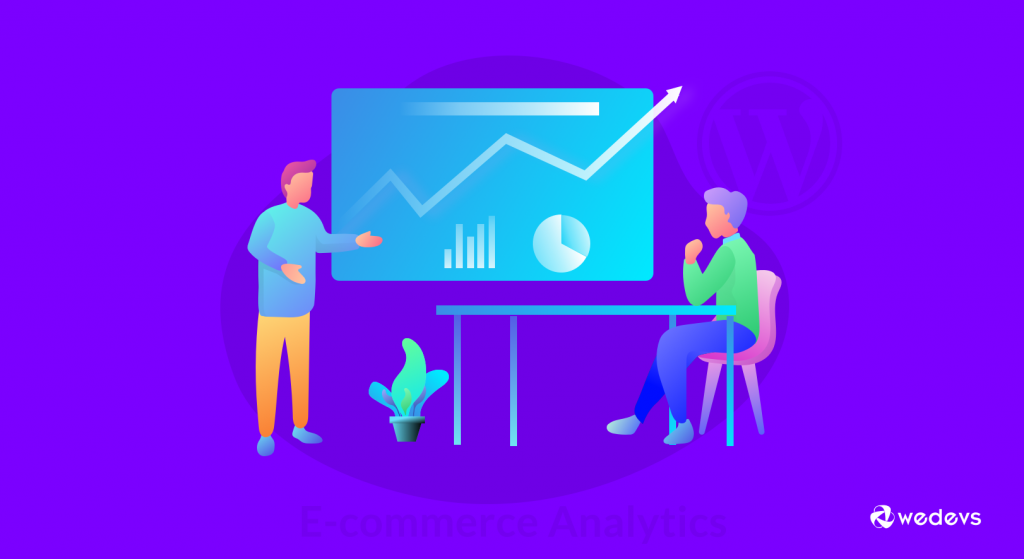 The technology has evolved really rapidly over the past decade so did the customer's shopping behavior & thought process. Therefore e-commerce was in constant need of on-going adjustment & adaptation during this period.
Since the time e-commerce evolvement was taking place, analyzing its reliable insightful data became really essential. This was mainly due to keeping up with the growing change in trends. This made the gathering & analysis of e-commerce ever so vital for entrepreneurs.
So why exactly analytics of e-commerce site is imperative in today's time? We all want to know. So the insightful data analytics of e-business site is essential to help:
Email Campaign Insights & Customer Base Growth
Reach new Customer & Retain them
Gather Customer's Shopping data wherever they may shop
Reach out to the customers freely
Improve the site with valuable data insights
Before analyzing & executing the analytics and its tools one might just wonder how important is E-commerce analytics, what are the right tools to use to track the e-commerce metrics & KPI's and more importantly the things you need to track & analyze those data.
Metrics to Analyze As Your E-Commerce Store Data
Every e-store owner has a number of matrices to analyze & understand from its customer's actionable activities. One must try to yield that information to explore the progress & lackings of their e-commerce site. So the owner can use to analyze the store data of:
Number of Sales & Conversion Rate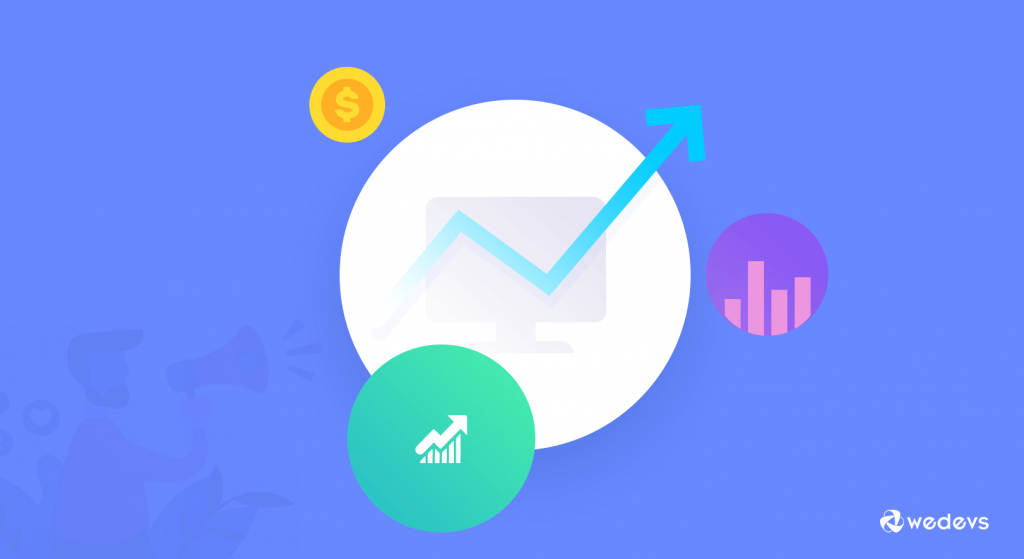 Suppose you are getting 1000 visitors each month on your e-commerce site. And out of which your sale conversion rate is only 0.1%. This means out of those 1000 people visiting your site, only 1 person is buying your products.
This number is really less when you look into the overall picture of your sales conversion for any e-commerce site.
Now if you do not optimize the conversion rate, then this means you are losing money every time any customer visits your site & doesn't buy anything from it.
So the matrices of conversion per sale and the rate at which the conversion taking place are the most essential data to collect for further analysis of taking future steps & retargeting.
Website Hit Rate
The more visitors you drive on to your site means more chance of making sales through it. Say if you have a conversion rate of 10% for every 1000 visitors. So you are making 100 sales from these visitors.
Now if you get to boost your website traffic and help it reach your monthly visitors to 10,000 so then even with the same 10% conversion rate, you will be making 1000 sales each month.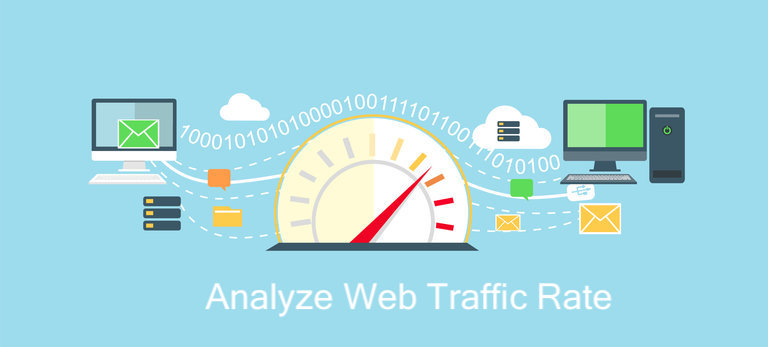 So the importance of knowing the analytics of web traffic is evident & essential.
There will be various ways from where you will be able to improve your web traffic, like promoting your products through social channels, doing the SEO of your products in the right way, and giving effort to influencer marketing.
So getting a hold of this data to analyze your website's future progress is indeed an imperative part of every e-commerce business.
Number of Orders in Average
There are mostly three ways you can make a profit for your e-commerce site. They are:
Increasing the number of customers
Increasing the average order value
Growing the number of repeating customer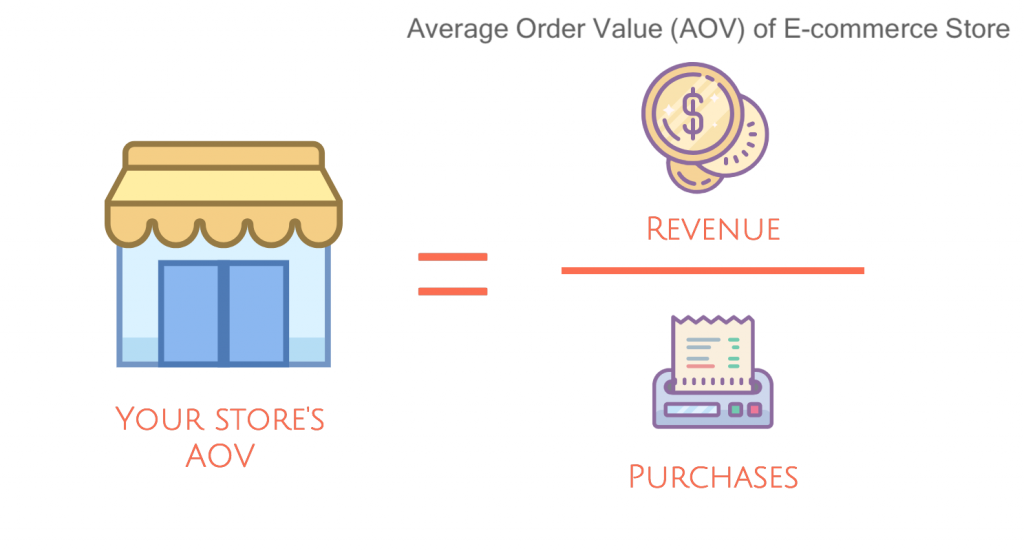 Now say for example there are 2 e-stores, e-store X & e-store Y. They both get 1000 & 100 visitors each day respectively with a 1% sales conversion rate. This means e-store X gets 10 sales per day and e-store Y gets 1 sale per day.
And now if Average Order Value e-store X is $10 and e-store Y $100 then this would mean both the store will generate the same revenue of $100 even though e-store Y had less traffic to their store.
One of the better ways of generating more revenues for your e-store is by influencing the visiting customer to spend more on their purchases from your site.
So in order to attract customers to spend from your e-commerce site, it becomes quite imperative to track & better the Average Order Value (AOV) from your site.
Conversion Through Email-Opt in
No doubt, Email is the most profitable marketing channel for any e-commerce business even today. In the process, you will get to collect emails from your potential customers.
Having an email list of the customer gives you the ultimate ability to sell them your product over and over again. That too without needing to sweat too much.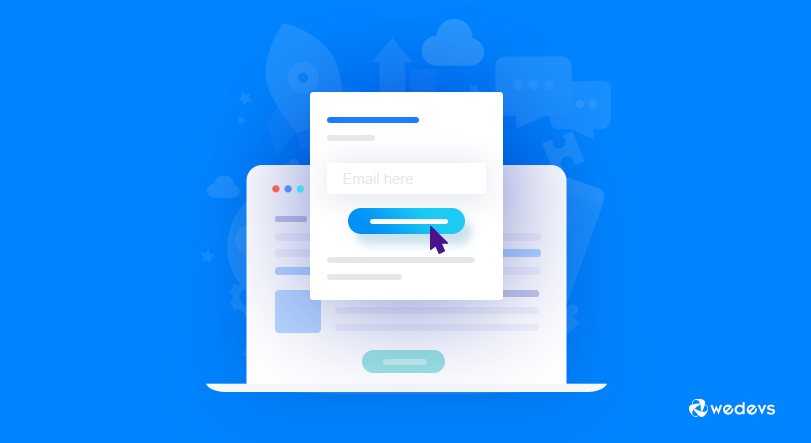 There is both a manual and automated way of tracking the Email-opt conversion rate. As a manual way, email marketing tools like weMail, MailChimp, MailPoet, etc would enable you to check your daily email opting-in list.
In the case of the automated way, one can take the help of Google analytics by including a tracking code in the Opt-in page of Thank You. And you will be able to track your conversion rate through various ways of attaching an Email Opt-in option in your site in order to understand the overall sale opportunities through this method.
Hence it is quite essential to track down the Email-Opt in conversion rate from your e-commerce site.
Cart Abandonment Rate
Based on a recent report, almost 70% of the orders are being abandoned before the purchasing has been completed.
Some of the major reasons for cart abandonment involve the customer being too confused, an unexpected price being shown on checkout, no trust seals or security badge on the site, no transparent refund policy, the long registration process, etc.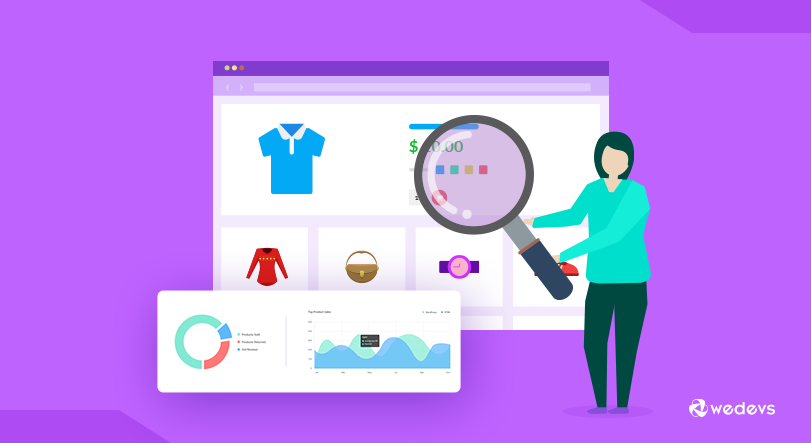 In order to reduce cart abandonment, there are few tips that one can follow effectively like making sure there isn't much distraction while a customer is checking out, keeping the registration & checkout process as precise as possible, sending abandoned cart emails to retarget them, or try remarketing to get them back to the cart.
Tools like Google Analytics have the option to track the shopping cart abandonment rate very precisely. And to measure the amount of cart abandonment of your e-commerce site and then try out various strategies to minimize it, you will need to analyze the cart abandoned rate through these analytical tools
Customer Life Time Value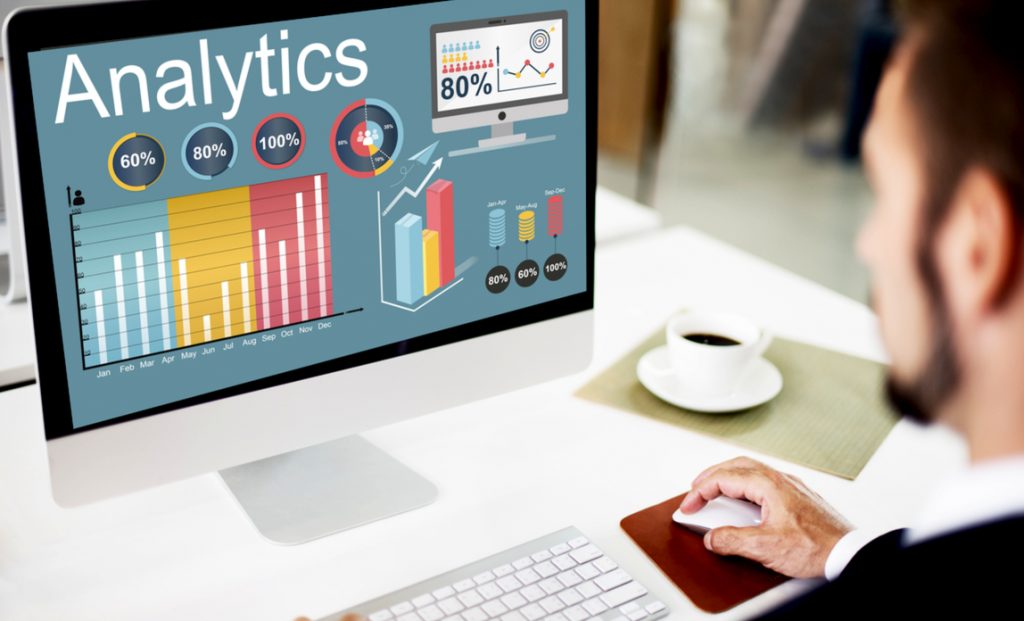 This value indicates the amount of money an average customer has spent on your site in their lifetime.
So this means the more you are able to increase the customer average order value the more customer lifetime value will improve. And from a business point of view, it is also essential to maintain a healthy long-term relationship with your customers.
The loyalty of your brand towards its customers will automatically help improve the customer lifetime value, in the long run, resulting in more sales from each average customer of your e-commerce store.
Moreover, the Customer Lifetime Value allows the e-commerce site owner to estimate the promotion expenses & determine the acquisition strategy for the future business plan.
So this is why tracking the analytics of CLV is highly essential in today's e-commerce or marketplace sites.
Customer Retention & Returning Customer Rate
One might argue that the business of an e-commerce site depends mostly on how you treat & attain your new customers. But to grow your business in the real sense, it is equally essential to give importance to your returning customer as well as its customer retention strategy.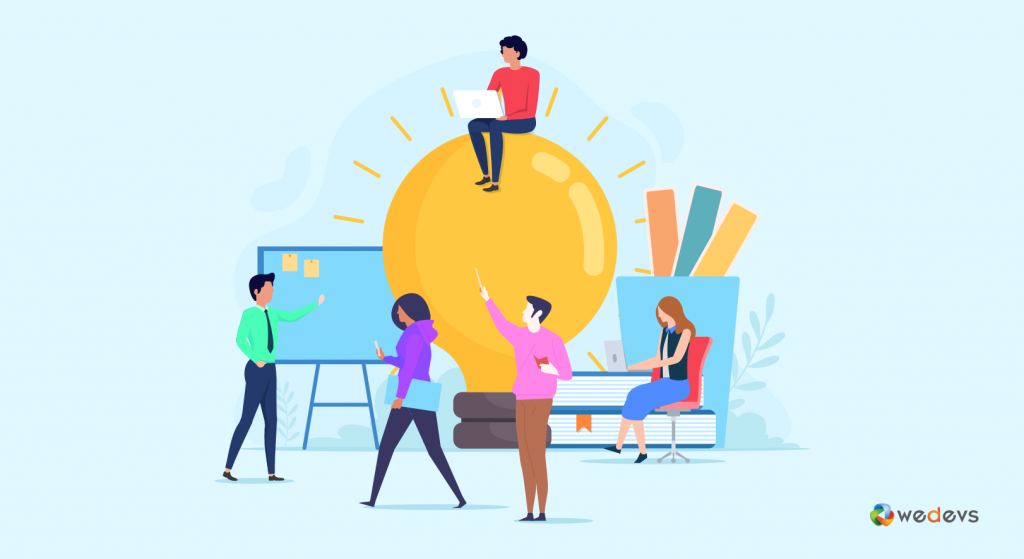 For any established e-commerce site or a marketplace, being able to retain its old customer attracting new ones is always a big challenge. Many businesses make the mistake of forgetting their old customers trying to get new ones. This results in a substantial loss in the long run.
As the loyal customers that get retained provide an e-commerce site the maximum sale all the time. This is why understanding and keeping a track of your lost and retained customer metrics play a vital role.
As it makes quite an impact on the success of an e-commerce project.
So it is safe to say that neglecting the data of customer retention & returning customers might not be a good idea after all.
Helpful Analytics Tools for Your E-Commerce Site
The number of analytical tools available in the market is endless. But not all of them are as effective as it promises to be.
Here are some of the most compelling tools for e-commerce analytics that can come in handy for anyone.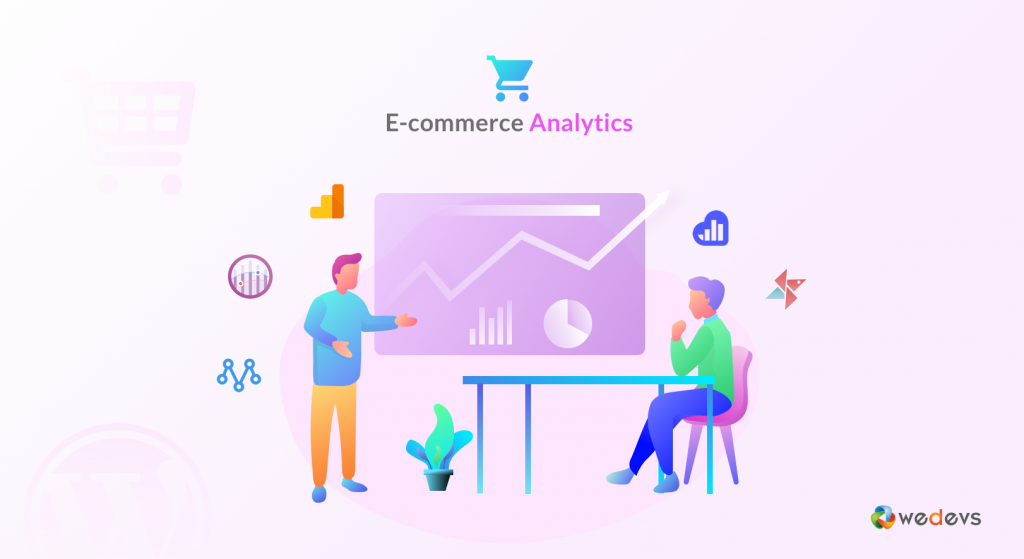 Google Analytics: A very easy-to-use web content analytical tool that helps track & reports insightful data about a website and its traffic.
WooCommerce Conversion Tracking: It enables its user to retarget the visitors by finding out how the conversion is taking place on its connected WooCommerce site sending user-triggered events from their chosen ads platforms.
With this solution, you can connect your WordPress business site with the best Ad Platforms and increase conversions. You will be able to send user-triggered events from your eCommerce store instantly to your chosen ads platforms.
Yes, tracking user activities and generate leads is easy with solutions like WooCommerce Conversion Tracking.
Metrilo: An effective tool that provides valuable sales and marketing insights of the E-commerce site. It helps keep getting repeating sales to boost the growing business.
HumCommerce: A simple analytical tool that reports conversion and other e-commerce related useful data to help boost the business.
KissMetrics: Enables growth teams and active marketers to improve engagement, enhance retention & boosts conversions providing complete analytical insights of e-commerce sites.
What's More?
From the above details, guess we have already established the fact that tracking your E-Commerce analytics is an indispensable thing for any online business.
With the right analytics tool, collecting those small yet detailed data is easier than ever now. And using this data collected by the effective analytical tool, you are able to get a look at the behind the scene of your business progress.
Moreover, you get to boost your customer's buying experience as well as customize the recommendations for them.
Get the Right Tool to Analyze Your E-Commerce Analytics Better
In most e-commerce or multivendor marketplace sites, there are more settings to manage in the backend of the store. But all thanks to the built-in integrations that make the store management ever so easier.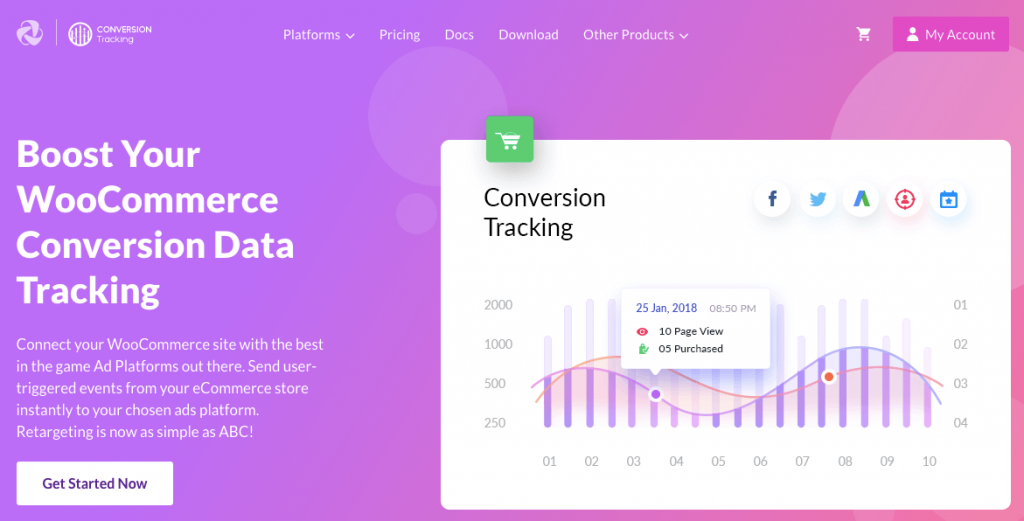 Tracking your site visitor's shopping activities like carting products, buying them, or user registration through the user's chosen social or ads platforms like Facebook, Twitter, Google Adwords, etc. has become quite a popular trend in today's time.
In this regard, the most effective tool to use is WooCommerce Conversion Tracking. As I already discussed, it simply triggers events to the chosen ads platform of users from their E-commerce store in order to retarget their customers.
It is also true that most integrations of analytics tools nowadays are full of features to optimize their performance. Even the movement of site visitor's mouse cursor can be tracked down providing in-depth analytical information about your site & design performance.
So if you want to retarget your visiting customers or attract new ones then the essentiality of using a suitable analytical tool in your e-store or online marketplace has no point of argument.
In this case, you can choose one from the above list or pick any other that best suits your website.
How important is e-commerce analytics, metrics, KPIs & its tools for a business website? Do let us know in the comment section below.