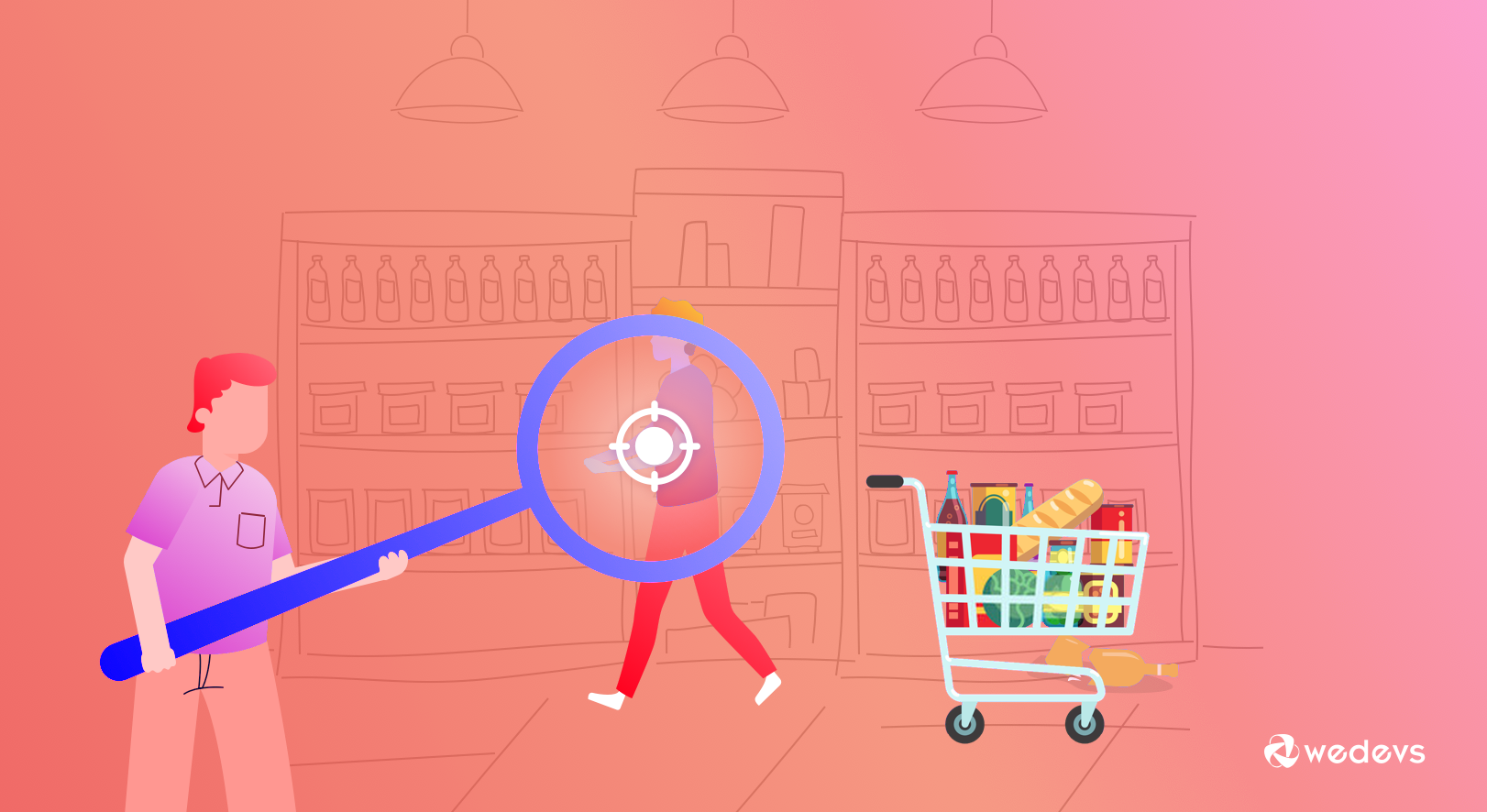 10+ Effective Ways to Reduce Shopping Cart Abandonment & Retarget Your Lost Customers
When anyone plans to invest in their e-commerce business, they always want to get the maximum Return On Investment (ROI) at a quick time. But what is the single most common barrier that hinders your sales & in the process of achieving their desired ROI? It's shopping cart abandonment.
Nowadays the rate of cart abandonment has risen up quite high. And it has become a common phenomenon of every online marketplace or e-commerce site. Most companies consider the incident of cart abandonment as a lost customer.
But nowadays, as a part of the modern-day marketing strategy, the lost customer from the abandoned cart is retargeted to make conversion later on. This at the end of the year or even month may bring in a handsome number of completed sales to add up in the revenue return of the e-commerce site.
But even today many e-commerce sites or online marketplaces don't know why cart abandonment occurs. Also, they don't even understand the importance of making conversions through cart abandonment or how to mitigate them to improve sales.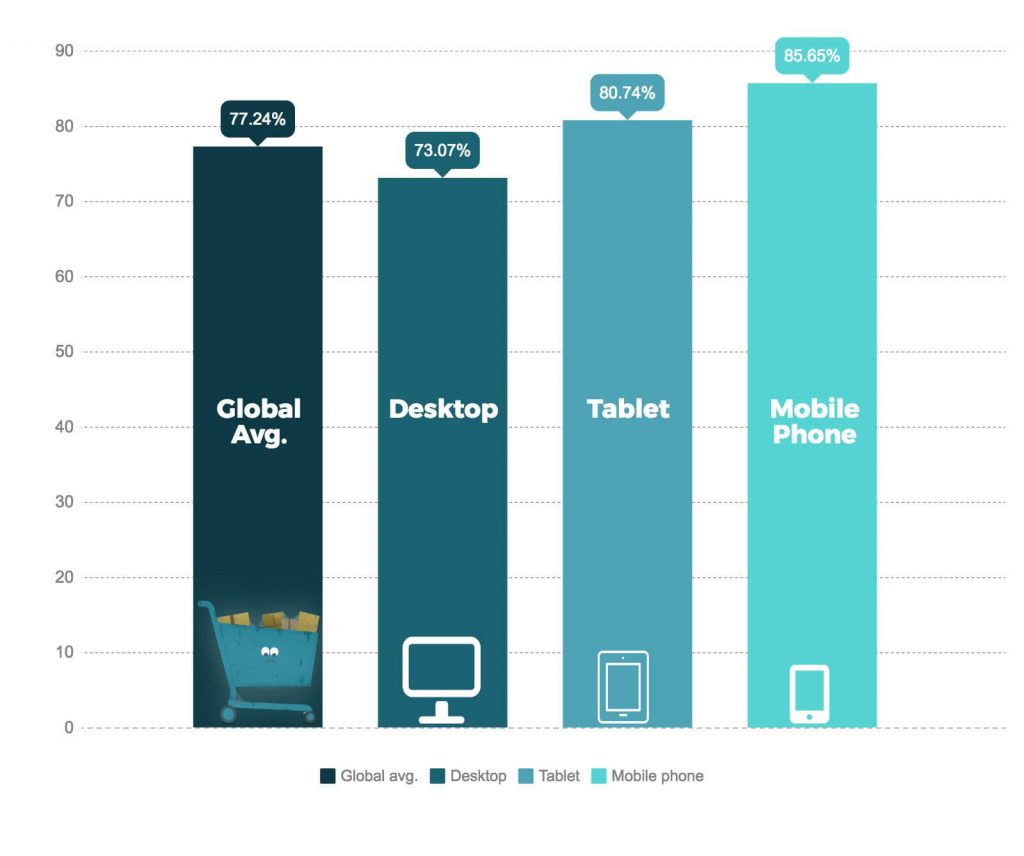 But today by the time you are done reading this article, you will be enlightened with the common reasons & some of the best steps you can take to diminish shopping cart abandonment of any e-commerce site.
You will also get to learn some of the fun facts related to cart abandonment as well as some bonus tips to boost your conversion rate. So let's not waste any time & take a deep dive into it.
Most Obvious Reasons for Shopping Cart Abandonment on E-commerce Sites
There are several causes of cart abandonment that are being looked after in order to reduce them in the future. Here is a research-based representation conducted by Baymard institute recently about the top reasons for cart abandonment in 2019.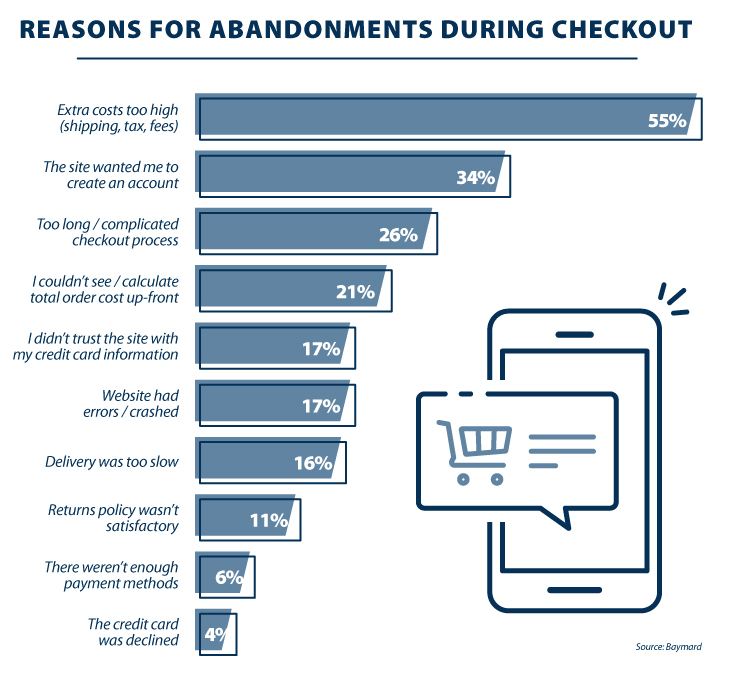 The participants in this study were given the option of choosing multiple reasons to find their frequent cause of cart abandonment. The reasons are presented in the order of top picked causes to the least picked ones.
10+ Proven Strategies to Reduce Shopping Cart Abandonment Rates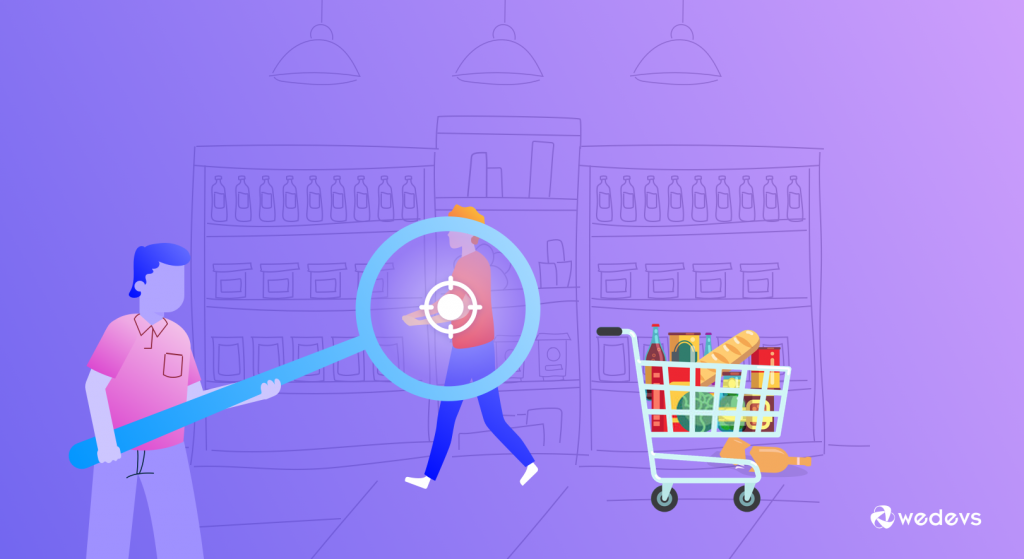 1. Make a Convenient Store to Cart Navigation
Sometimes the visitor gets lost looking for their desired items as well as navigating through its carted products. This is another reason to leave the cart midway for many users.
So now the more convenient you make it for the customer to browse through the store and cart any items they want the more chances there will be to turn them into conversion. There are a few tricks that you could apply to make the store navigation to cart easy.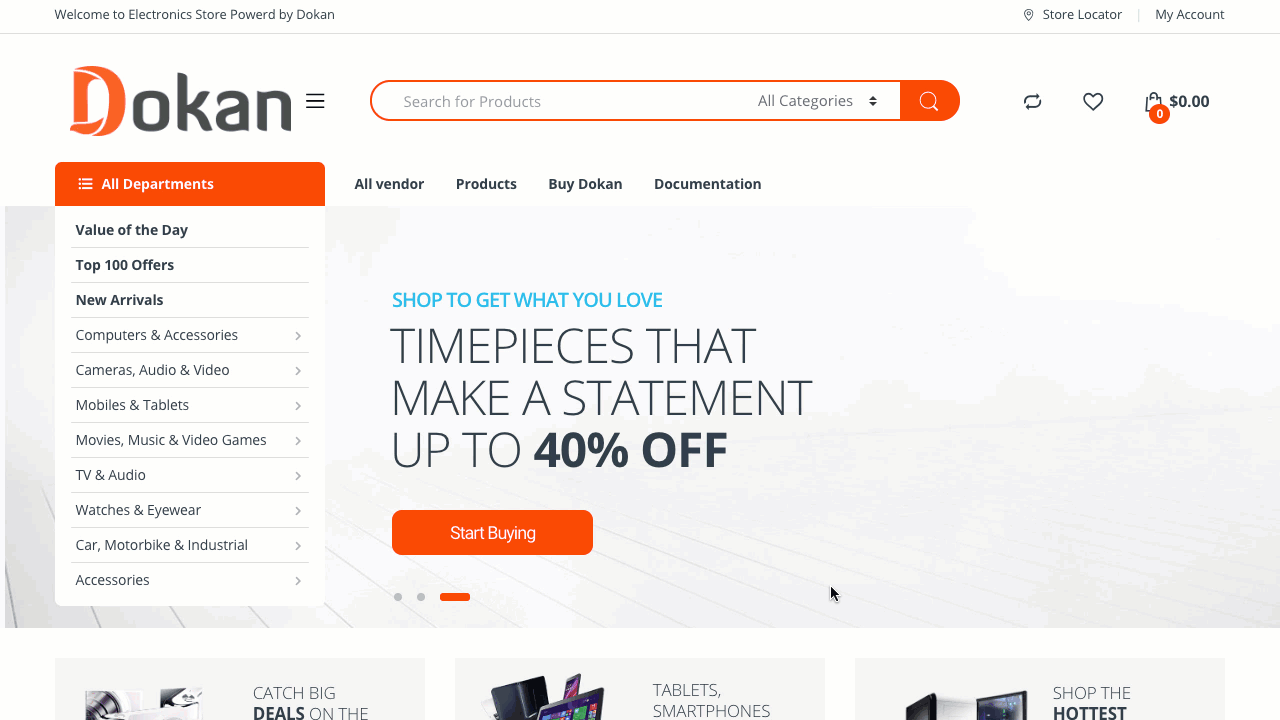 Try to find & analyze the drop-off point of a visitor on your site. Also, make sure once the customer carts a product, your site does not make them click on the back button to make their shopping experience seamless.
Make the cart highlighted and noticeable on every page so that they can access their cart to complete the checkout process whenever they like.
2. Create Your Order/Billing Form as Simplistic as Possible
As it is known, no one wants to waste time filling up long forms while wanting to make a purchase for their desired product. This leads to an extensive number of cart abandonment for most e-commerce.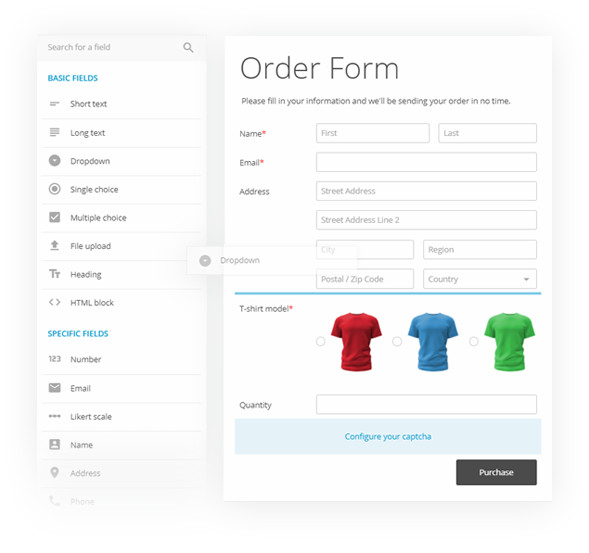 So generating a billing/order form that simplifies the whole checkout process totally improves the user experience of the customer. This even encourages more customers to complete their payments process rather than leaving the product in the cart only.
3. Make Sure There is no Distraction while Checkout
The attention of a site visitor may get diverted within a split of a second. So you wouldn't want to distract them with pop-up messages or other promotional ads while they are checking out.
Always make sure the customer gets zero interruption after they have carted a product on site. Too much delay in the checkout process with useless pop-ups or messages might just divert their mind to something else influencing them not to complete the payment process. So, block all those distractions that could turn their mind to keep the cart abandoned and leave the site.
4. Provide Your Customer with Multiple Payments Methods
Suppose after looking for a while in different sites you have finally found the product you were looking for. But just after you went on to complete your payment you find out that the site doesn't even have the payment gateway that you need. Wouldn't that be frustrating for you? This moment of distress could make one visit that site never again.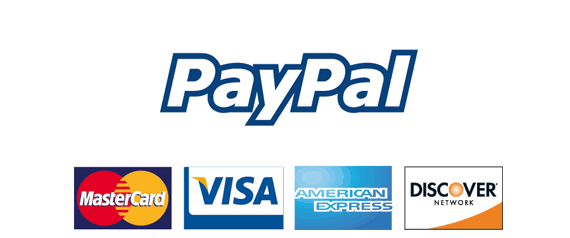 Well to avoid such frustration of the visiting customers, you got to make sure your e-commerce site if not all but at least has all the popular payment gateways integrated with it. This would evade any chances of losing returning customers to shop from the site.
Once they see there are multiple ways of making payments for their favorite products on the site then this just improves customer satisfaction and encourages them to complete payment more often than not.
5. If Possible, Always Allow Guest Checkouts
Now not everyone would want to get on with the long process of creating an account before they could actually buy a product. Though most e-commerce site sees this account registration process as a form of collecting valuable information about the potential customer.
But forcing the customers to do so might just work against your site in terms of increasing the shopping cart abandonment rate.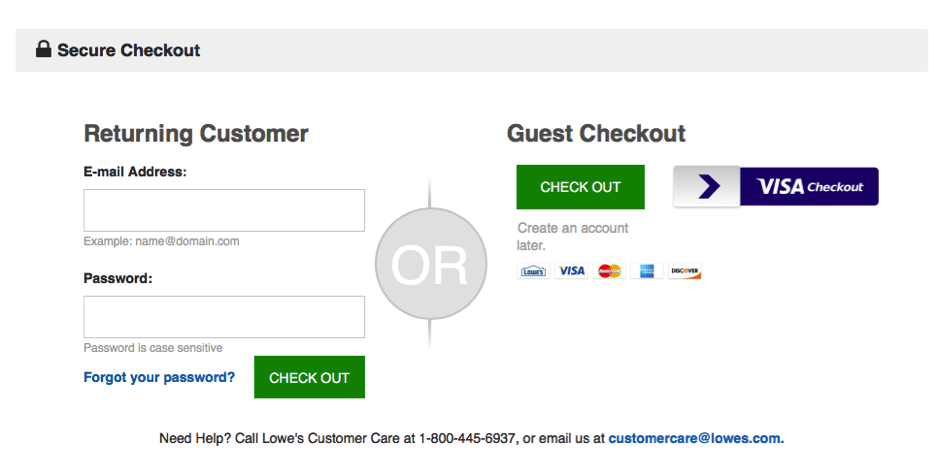 A study suggested that at least 14% of online shoppers admitted to abandoning their cart due to the site forcing them to create an account before they could complete the purchase.
Now, this can be a major discomfort for many customers and in the process it makes them leave the site without even going ahead with the checkout process any further.
This to me is a much bigger price to pay just for the sake of collecting customer information. So offering guest checkout or social login to complete the purchase of a product could be a good solution to this issue rather than making the checkout process any more complex for them.
6. Include The Progress Indicator
Say you are standing in the queue of a super shop and when your turn comes the cashier starts to ask you all sorts of irrelevant questions like asking for your mobile number, zip code or birth date, etc. This prolongs the checkout process unnecessarily making it quite frustrating for the customer.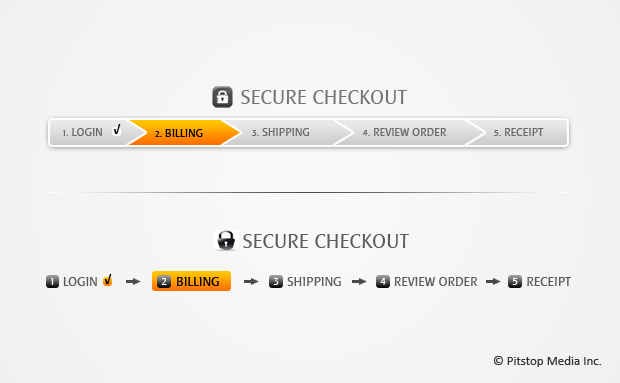 Now in the case of online shopping, this experience can be alleviated by adding a progress indicator of the login to the complete checkout process. This clearly shows the shoppers how far they are from completing their orders.
Customer feels quite satisfied when they can see that every step of the payment journey is being shown in the form of a progress bar which assures them that they are quite close to completing their order. So this certainly makes the whole payment process a lot more transparent & easier for the shoppers to comprehend.
7. Try to Offer Free Shipping
Imposed unexpected shipping costs to the product cause the most number of cart abandonment worldwide. This just establishes the fact that customer never likes to pay extra for shipping and it leads them to leave the cart in the halfway through from the e-commerce site.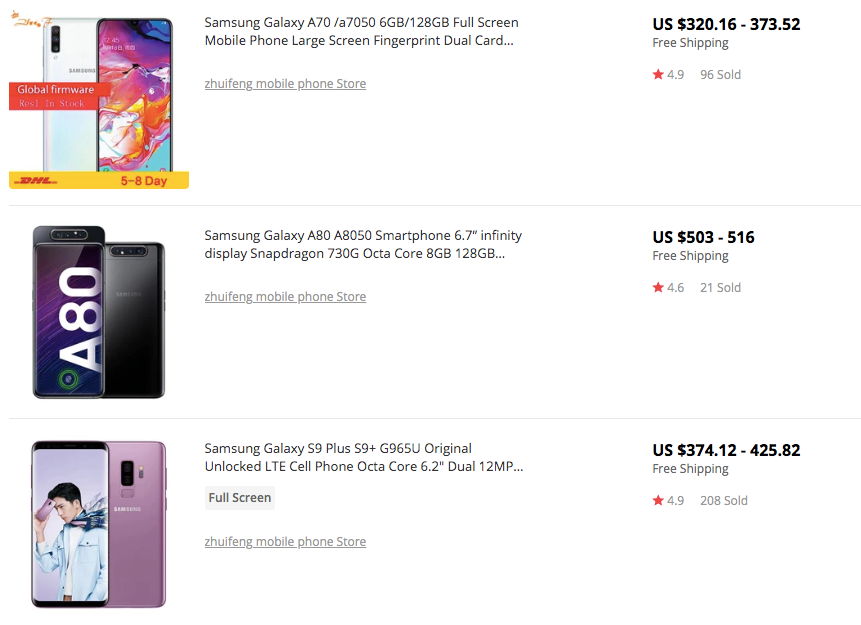 So offering free shipping and highlighting it in the proper way under each product plays a big role in influencing a customer to cart an item and then complete the payment eventually.
Even if you require to add a few extra bucks to the original price of the product, it is better to always keep the cost of shipping free visible in front of the visiting customer. This entices the customer to order more reducing the chances of shopping cart abandonment.
8. Add Security & Trust Badges on Your Checkout Page
Nowadays there are too many credit card scams and other online fraudulent activities going on. And most people online are too worried about their credit card information being misused. And most customers are all well aware of this situation.
So it becomes ever so difficult now to win the trust of the customer before they could actually decide to pay online for something. Customer these days likes to feel secure and want to know that they can trust the business that they are dealing with online.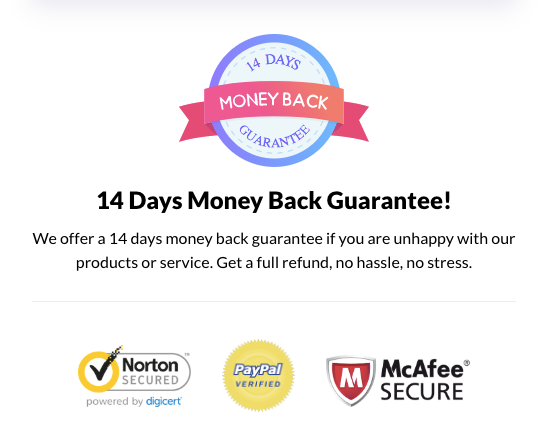 In order to build enough trust in shopper's minds to make them pay out of their pocket, there are certain security and trust badges that can be included on the web or checkout page. To ensure seamless & secured payment use verified badges of payment security.
Also if your e-commerce site offers a money-back guarantee or free return policy then make sure to highlight it all over so that it is visible to the customer while they are surfing through or thinking about buying any product.
This reassures the shoppers with an added trust in your e-commerce site, after all, if a customer ever has any doubt about buying from your online store then it shouldn't be due to the fear of losing their hard-earned money from it.
9. Include exit-intent Pop-ups to The Checkout Page
Re-marketing enables you to recapture those customers you have lost through the abandoned cart as we all have other various channels. Exit-intent pop-up messages are one of those re-marketing strategies applied to reduce cart abandonment and eventually improve the conversion rate.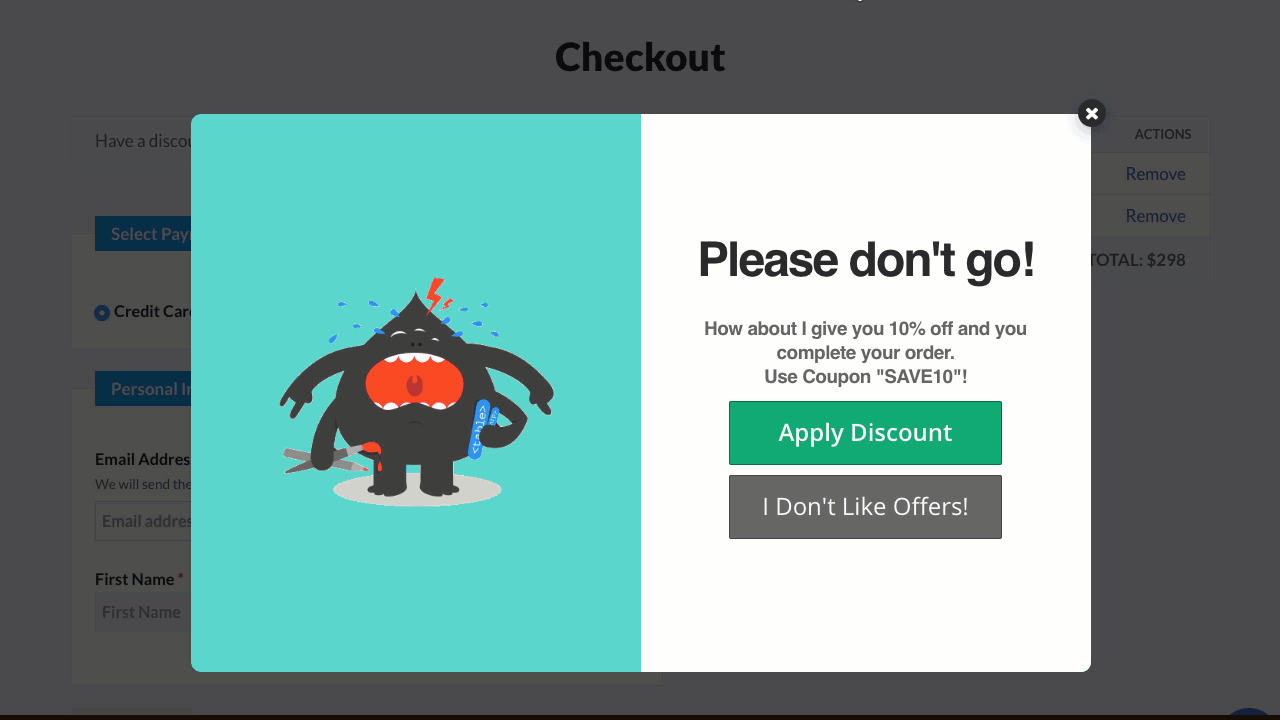 This exit-intent pop-up message can be implemented on any page, including the add-to-cart and checkout page. It detects the customer's motion of wanting to leave the site and pops up a message right away with some exciting deal or offer.
This sometimes works as a successful ploy to grab the attention of the customer longer on the site and ultimately encourage them to go ahead with the completion of the checkout process.
10. Send Email Reminder about Cart Abandonment
Shoppers that left the site without completing a purchase now can be retargeted via personalized shopping cart abandonment emails. These emails are mainly to remind those customers about their left-behind carts on the site and then push them to complete the process.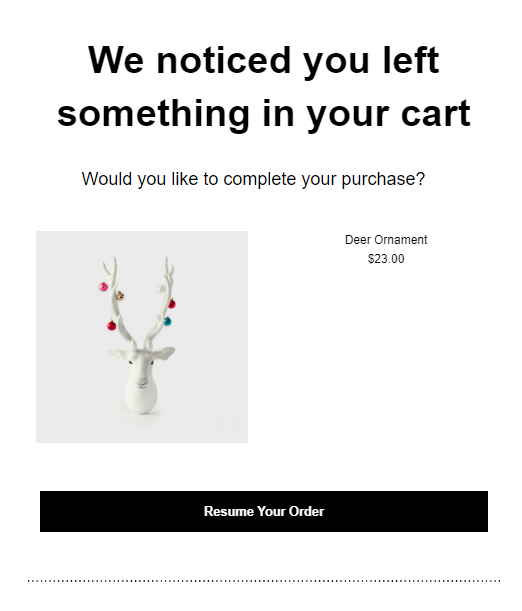 The best way to deploy these emails is by designing a customized image with a reminder message & a CTA that takes them right to their cart in a single click. Your message should contain a small detail of the product that has been left out in the cart and an exciting amount of incentives to motivate them to complete their purchase right away.
Remember that the shopping cart abandonment rate is the highest in mobile devices (almost 86%) hence making your email reminders mobile-optimized is highly essential. Make sure the CTA's are working correctly and test to see whether the image and message inserted in the email are being displayed properly or not.
Bonus Tips to Reduce Cart Abandonment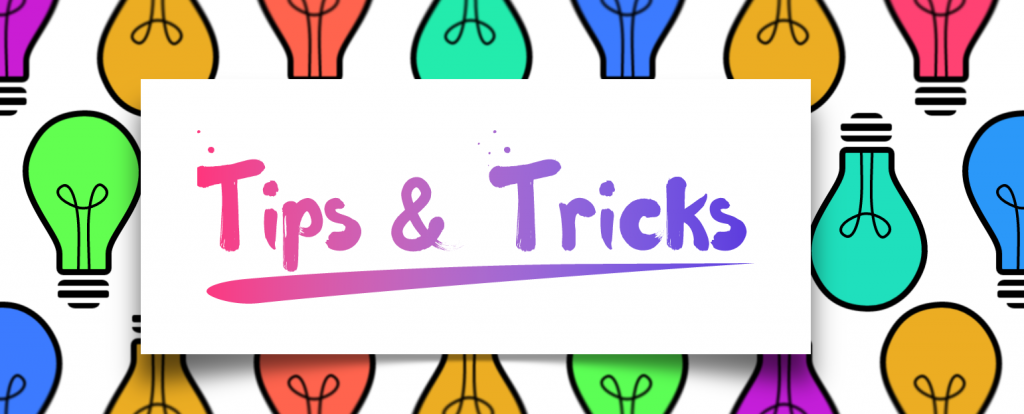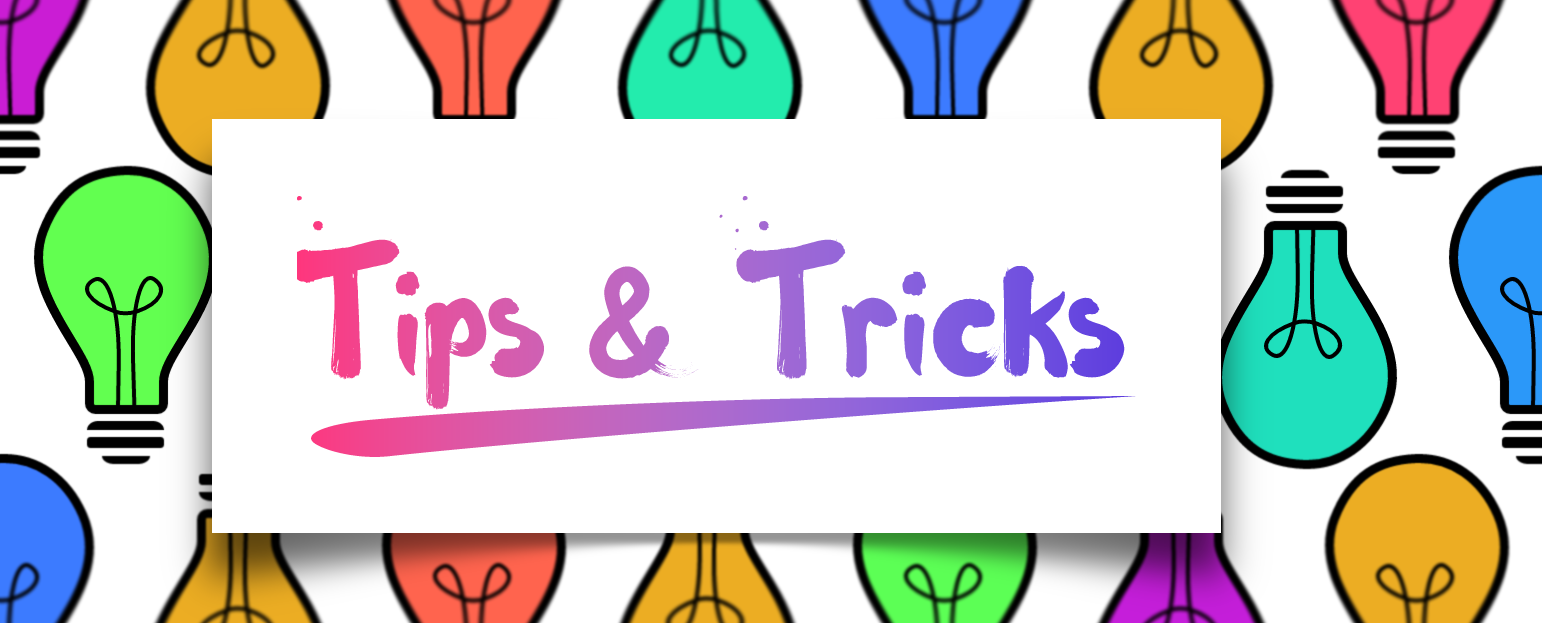 Your customer never likes it when they are being charged extra in the name of the shipping cost, tax or other hidden fees while checking out. This is why you should keep shipping costs & other hidden charges as low as possible would be a wise thing to do. Even better if you can add a few bucks with the original price of the product but keep shipping & other charges free of cost.
Visitors are never fond of going through a lengthy process of creating an account to purchase any product, so allowing social login or making the account creation process as simple as possible is always advisable now.
Also, you should keep the checkout process as short & precise as possible. Because the majority of your customer leaves cart halfway due to having the checkout process to be too long & complicated.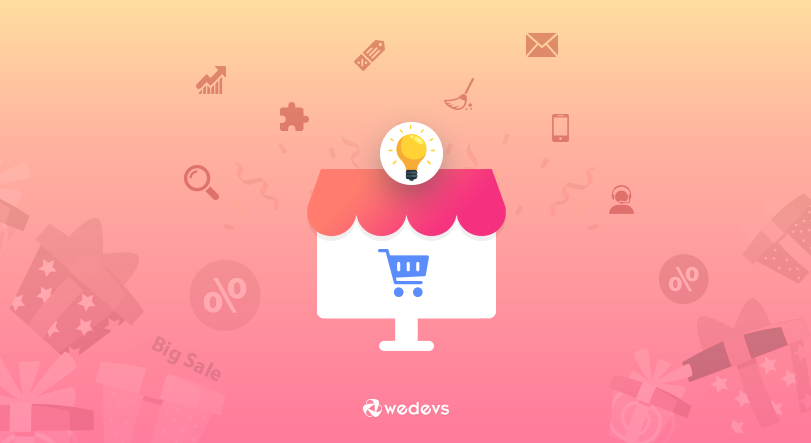 Sometimes a visitor simply just carts their browsed items to see how much will the total cost be. And sometimes many e-commerce sites don't show the total value of the products in the cart including its shipping & tax until they went on to complete the final step of payment.
So it might irritate the visitor when they see a totally different value of their carted products in checkout.
So always make sure you let the customer see what they are going to pay for. If there is shipping cost, make sure those costs are not kept hidden until the final checkout process.
Moreover, having a site running on the slower side also increases the cart abandonment rate. So make sure your site is error-free & fast enough especially when the customer is on the checkout page. Also, ensure the buyers with faster delivery which will also lead to more conversion in the future.
Fun Stats & Facts About Shopping Cart Abandonment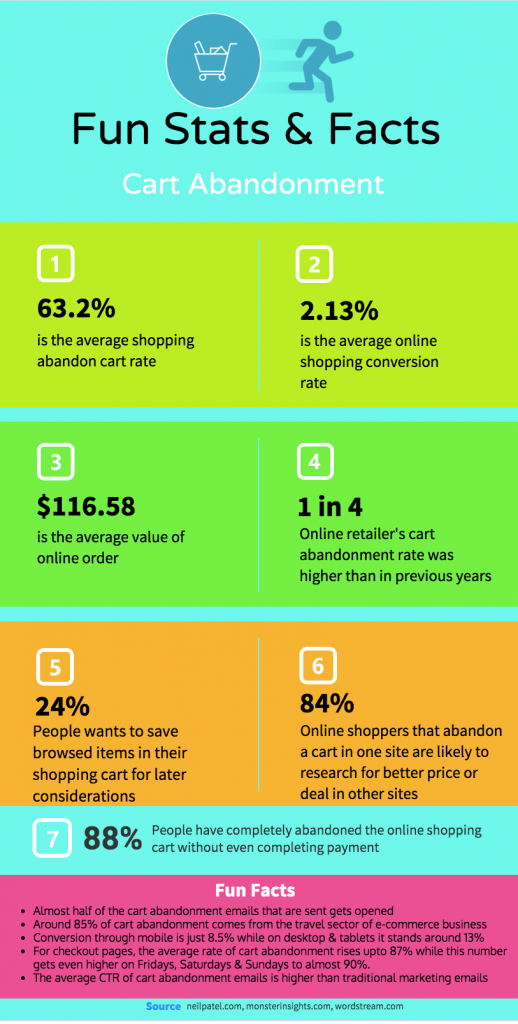 Acquire Those Lost Customers to Improve Conversion
The sole purpose of this blog was to inform everyone about how close they can be to creating a chance to convert a mere user to a paying customer.
Based on the interaction between those lost customers with the marketing team via email or any other marketing channel the site can apply various practical techniques to sustain their e-store profit.
When you have a happy customer for a long time, then you know you can make them buy anything. They will purchase more items and you can earn even more through good word of mouth.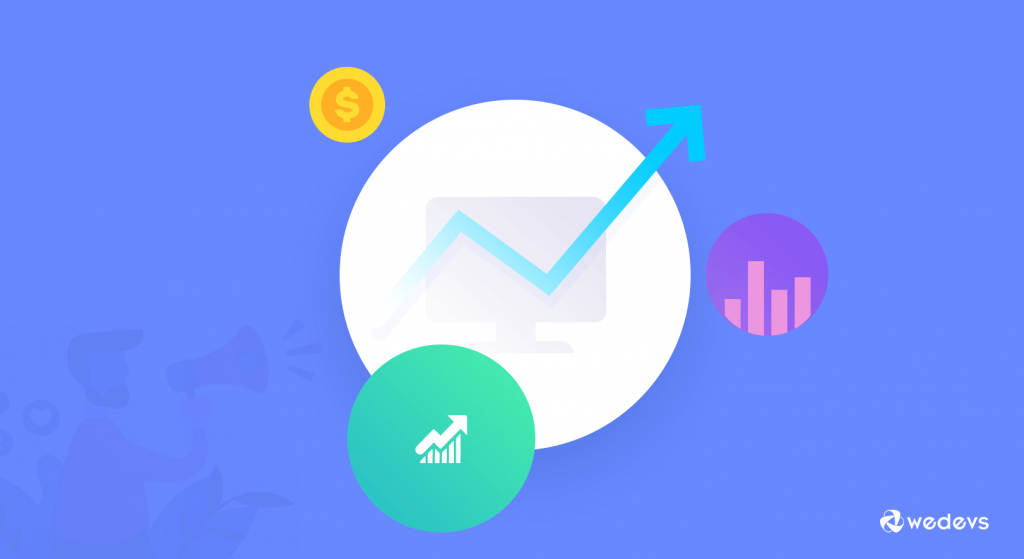 Moreover, this also enables the users to gain trust easily and once they actually need it they will certainly come back later to buy more from your e-store. This totally alleviates the obstacles for the customer and in the near future, the conversion rate through abandoned carts will reduce even further.