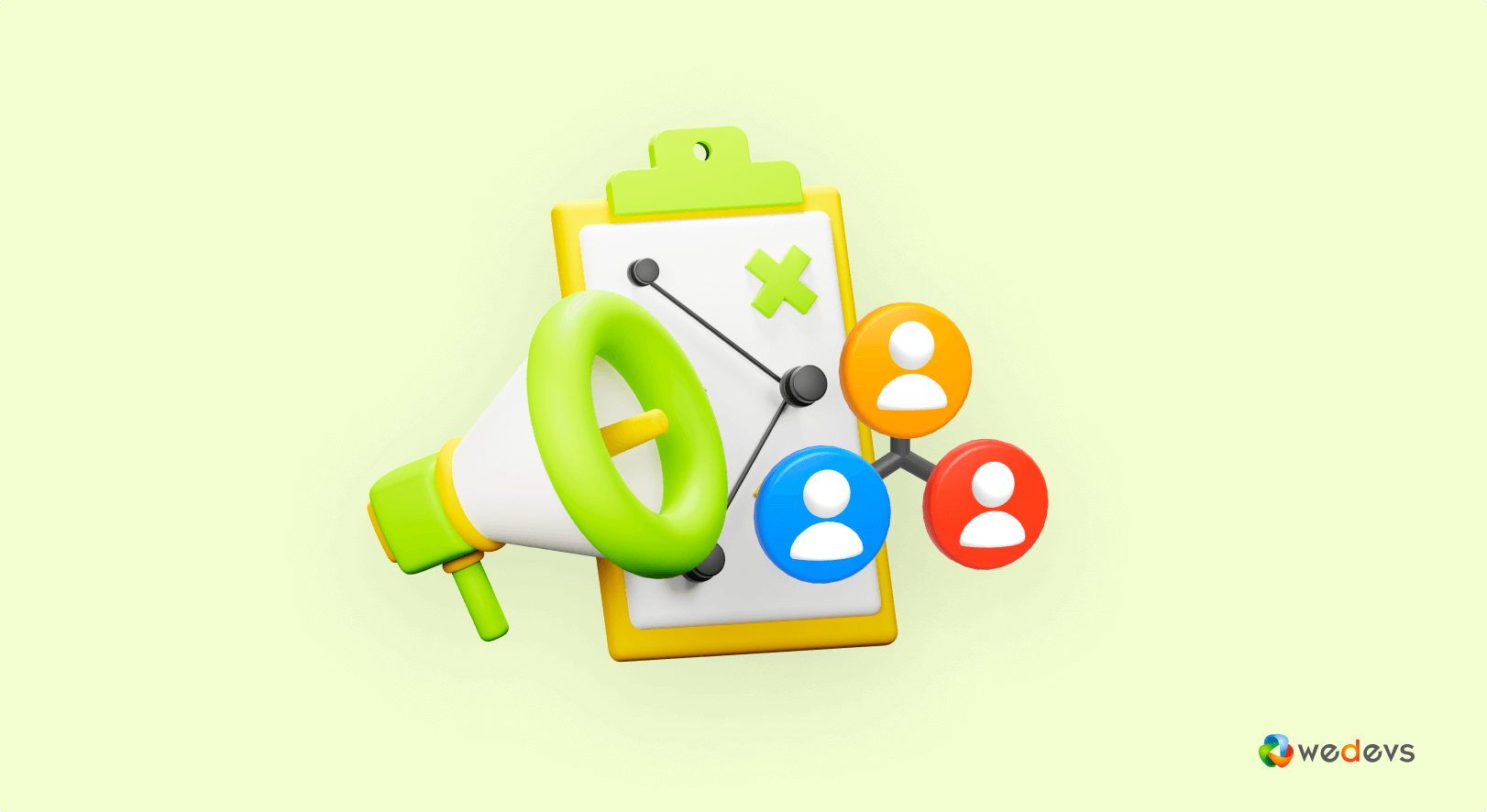 Create A Referral Marketing Strategy That Improves Sales
Referral marketing is one of the most underrated marketing tactics. After exhausting the brains on email marketing, social media marketing, and paid marketing, very few think about creating an effective referral marketing strategy.
No matter how many emails you send, or how much you spend on paid promotions, people would believe the word of someone they trust. If you are just starting out, then the best way to get your brand up and running is by adding referral marketing to your marketing strategy.
Hopefully, we will be able to shed some light on referral marketing and also tell you how to create an effective referral marketing strategy.
Let's start with the basics,
What is Referral Marketing & Why Should You Consider It?
Referral marketing is the process of using word of mouth and recommendations to create a customer base and improve sales, brand value, etc.
There are many forms of referral marketing like testimonials, influencer videos, etc. But the main purpose of this marketing tactic is to spread the word about your brand. In other words, referral marketing is all about turning your customer base into your brand advocates.
Referral marketing works because-
Good word of mouth can drive sales 5x times more than any paid promotion
A recent survey says that more than 50% of US people would pick word of mouth if they could find only one source of information
Customers acquired through word-of-mouth spend 2x more and make 2x as many referrals
Referred leads convert 30% better and have a 16% higher lifetime value than leads received via other channels
Referral marketing is cost-effective, robust, and trusted.
So you can see the reasons why referral marketing has proven to be effective.
How to Create a Referral Marketing Strategy? 5 Steps to Follow
Before creating the referral marketing strategy, you need to know how referral marketing works.
Usually, existing customers, when they fall in love with your products, they find your refer-to-a-friend program on your website. The referral system you use will generate a referral link for your existing customers. They will send the link to their friends and the friends will use that link to purchase your products.
When the friend makes the purchase, the customers earn referral rewards. That can be anything, $10 coupon to free renewal.
This way customers from both ends are satisfied. This is how referral programs build loyal customers. Also, it leads to repeat purchases.
Now let's see how to create the referral marketing strategy.
Decide your referral incentives for the customers
Choose your referral marketing software
Ensure a fantastic product experience
Communicate your values
Advertise the program.
Let's see them in detail.
Step 1: Decide Your Referral Incentives for the Customers
First and foremost, you need to decide what you are going to offer your loyal customers. You can start by setting the customer acquisition budget and offering incentives accordingly.
Many companies offer incentives for both new and current customers. The famous payment gateway PayPal started out by offering $20 to start an account, and another $20 to refer their friends. This helped PayPal achieve 7-10% daily growth and create a user base of 100 million.
On the other hand, if you are tight on budget, then you can offer the incentive to the customer who is referring your products. This can help lower costs.
Step 2: Choose Your Referral Marketing Software
It is very important to track your customers who come in as referrals and issue rewards. That is why you need to use software to keep track of all these and make your work easier.
If you are using WooCommerce to run your eCommerce store, then you can use these plugins,
Referral System for WooCommerce
Refer A Friend for WooCommerce
ReferralCandy for WooCommerce
InviteReferrals
Gratisfaction
Multilevel Referral Affiliate Plugin for WooCommerce.
You will find these plugins in the WordPress repository. Download them from there and use them to create a referral marketing strategy.
Step 3: Ensure a Great Product Experience
Great customer experience is the combination of great branding, top-notch support, an easy unboxing experience, and lastly a wonderful product. This is what leaves a lasting effect on customers and gives people the motivation to rave about your business.
If people know that they have a good experience shopping with you, they will go again and again.
Fewer Finer, a shop that sells curated vintage and new fine jewelry, offers multiple touch points along every step of the customer experience. From monitoring a text line for answering questions to offering customizations for any piece to the dark green boxes with handwritten notes that pieces arrive in, the business takes care of people no matter where they are in the customer journey.
Step 4: Communicate Your Brand Values
It will help if you communicate your brand values straight up. That way you can build connections with your customers with those values that match.
For example, the skincare brand Saie communicates its values and standards on its website. It lists its environment-friendly certifications, the great ingredients it includes in its products and why, and the ingredients it won't ever use.
Step 5: Promote the Referral Program
You are almost there. The last step is to promote your referral program. You can use email marketing and social media to spread the word about your referral program. Moreover, write an article that goes through the whole process of how your referral program works.
Lastly, create a landing page that lists all the information about your newly formed referral marketing campaign.
This is how to create a referral marketing strategy with ease.
Top Ways to Execute the Perfect Referral Marketing Strategy
You have created your referral marketing strategy. It is time to spread the word and let your customers know about this program. You can use these 5 steps to execute your referral marketing program.
1. Send Targeted Emails
Email is the preferred marketing channel for over 59% of consumers over any other channels. So it is the best way to let your subscribers know about the referral program. You need to send targeted emails and inspire customers to promote your business.
Your past and current customers are already familiar with your products so it will be easier to convince them. However, don't just jump in by sending emails. First, understand your buyer's journey like completed purchases, cart abandonment, positive reviews, etc.
Then set up those emails based on those events. There is quite a few email marketing software available that will help you send those targeted emails at the right time.
2. Use Referral Links
The best way to encourage users to refer your products is by using personalized referral links. Each link is unique to the user and they can forward those links to their friends. As we said earlier in the referral marketing strategy section, you can decide on the incentives based on your budget.
And referral links are very easy to track. So you won't have any problem recognizing the person who has made the recommendation.
3. Leverage Social Media
After using email marketing, it is time to use social media marketing. It is an integral part of any marketing tactics. It is the best way to create brand awareness, deliver customer support, and spread awareness of your campaign.
In order to leverage social media, you need to concentrate on building followers and encouraging them to talk about your brand. Then promote your referral program through high-quality content. And as social media platforms are highly visual platforms, you need to use high-quality images, videos, and strong CTAs.
4. Encourage User Generated Content
When other people see your products in the hands of their friends it will increase their trust and they will undoubtedly move to buy your product. The great thing about user-generated content is that they don't need to be perfect.
The more authentic the content will look, the more charm it will have with people.
5. Promote Your Referral Program on Your Website
Last but not least, add your referral program to your website. Ideally, you should advertise your referral program on your:
Homepage
Landing pages
Pop-ups on sales/customer pages
Checkout pages
Thank-you pages.
These pages have proven to be more effective in displaying referral programs.
This is how you can execute your referral program and get the best possible output.
Examples of Great Referral Marketing
Sometimes the best idea comes through inspiration. That is why we have prepared some examples or use cases so that you can get the best motivation.
PayPal
PayPal is one of the most popular payment gateways in the world. And it is one of the first businesses to introduce a referral marketing strategy. And they are still continuing the referral marketing program. Their program helped them achieve an astounding yearly growth rate of over 1,650%, reach a million users in only two years, and grow to a whopping 100 million users in only six years.
They offer incentives for both customers. Each customer will get $10. We can learn from their referral marketing strategy is, sometimes you can't beat the simple, equal referral reward. Also, you have to make your referral program easy to understand.
Tesla
Tesla, one of the popular electric car companies changed its referral program throughout the years.
They previously offered customers $1,000 to refer a friend, but have since changed their strategy to give Tesla owners who refer multiple people to be eligible for even better prizes.
Such as an exclusive Powerwall 2 battery. Even better, the first person to refer 20 people in their region–North America, Europe, or Asia-Pacific–receives a free Model S or Model X.
Their referral marketing program reflects that you need to test and test before you find the perfect referral program.
Morning Brew
The Morning Brew newsletter offers pop-up referral contests where referrers earn drawing entries. The winners receive a MacBook laptop.
Because of their referral marketing program, Morning Brew grew their reader base from 100,000 to 1.5 million subscribers in just 18 months. Around 30% of their over 2.5 million subscribers come from referrals. This referral program proves that even businesses that offer free content can build up their subscriber base through referrals.
From their referral strategy, we can learn that swags work great as a referral reward. And a tiered structure, where customers can earn more valuable rewards as they make more referrals, can encourage repeat sharing.
Who Should Use Referral Marketing? Find Out If You Are One of Them!
After reading about the effectiveness of referral marketing, you may want to jump on the wagon. Before that, your business needs to pass some requirements in order for your referral marketing program to work. Here are the businesses that should embrace referral marketing, businesses that have a-
Great product/service
Strong social presence
Loyal customer base
Great support system
1. Has a Great Product or Services
It is very self-explanatory. If you don't have a product that doesn't solve a problem or meet the needs of the people, then you won't get good word of mouth. Because products that are unique and solve the problem of a number of people generally create a buzz.
Also, if you don't have a top-notch support system, then you also won't get a good recommendation.
So, no matter how honest your plan is, your referral marketing will have a hard time scaling in the long run once people realize your product or your customer experience, doesn't meet their expectations.
2. Has a Strong Social Presence
The best place to get recommendations is social media. Because more and more people are turning to social platforms to follow their brands, ask questions, and interact with them.
You need to know where your customers are and connect with them. And social platforms are a great way to share quick posts, behind-the-scenes stories, and user-generated content.
3. Has a Loyal Customer Base
A loyal customer base is the foundation of any referral marketing strategy. Because they already use and love your products, they are the first ones and most likely to refer your products to others.
You can also add rewards to the referral program to appreciate their support.
4. Has a Great Support System
We said it before and we are saying it again, a great support system can get you a great recommendation. For example, if you visit the reviews part of WordPress.org, then you will see some great reviews regarding support.
Because of top-notch support, they are recommending the product to others and it has proved to be effective.
FAQ(s) on Referral Marketing Strategy
What are the 4 Types of Referrals?
Let's look at four different types of referrals and what they mean to the success of your business.
1. Word-of-Mouth Referrals
2. Online Reviews
3. Social Recommendations and Sharing
4. Email Referrals.
How Do You Attract Referrals?
In order to attract referrals, here's what you need to do,
1. Exceed expectations.
2. Add a customer loyalty program.
3. Keep existing customers engaged.
4. Provide a template.
5. Make the experience shareable.
6. Leverage LinkedIn.
7. Adopt a customer referral program.
8. Offer incentives.
How Do I Grow My Referral Network?
In order to grow your referral network you can follow these tips,
1. Make sure your business is worth sharing
2. Choose the right types of networks
3. Motivate and track referrals with referral program software
4. Show what's in it for them
5. Find and nurture your best advocates
6. Thank network members for referrals
7. Expand your networks.
What Are B2B Referral Strategies?
For B2B business, here are the referral strategies you need to follow,
1. Create an easy way to send referrals
2. Be clear about your referral agreement
3. Make the most of automation
4. Update your business website
5. Give a referral in order to receive a referral.
Create the Perfect Referral Marketing Strategy
Congratulations! You now know how to create a referral marketing strategy and you are on your way to creating one.
But before you go, here are some things you need to remember,
Make sure your brand message is easy to understand
Build a community around your brand.
Your customers are your best salespeople
Make referrals easy.
If you can crack the code of referral marketing, then you can surely get some great results. Because, when people start to talk about your brand, it creates a sales chain and this chain helps you increase revenue and build your brand reputation.
And if you face any troubles, do let us know in the comment section.