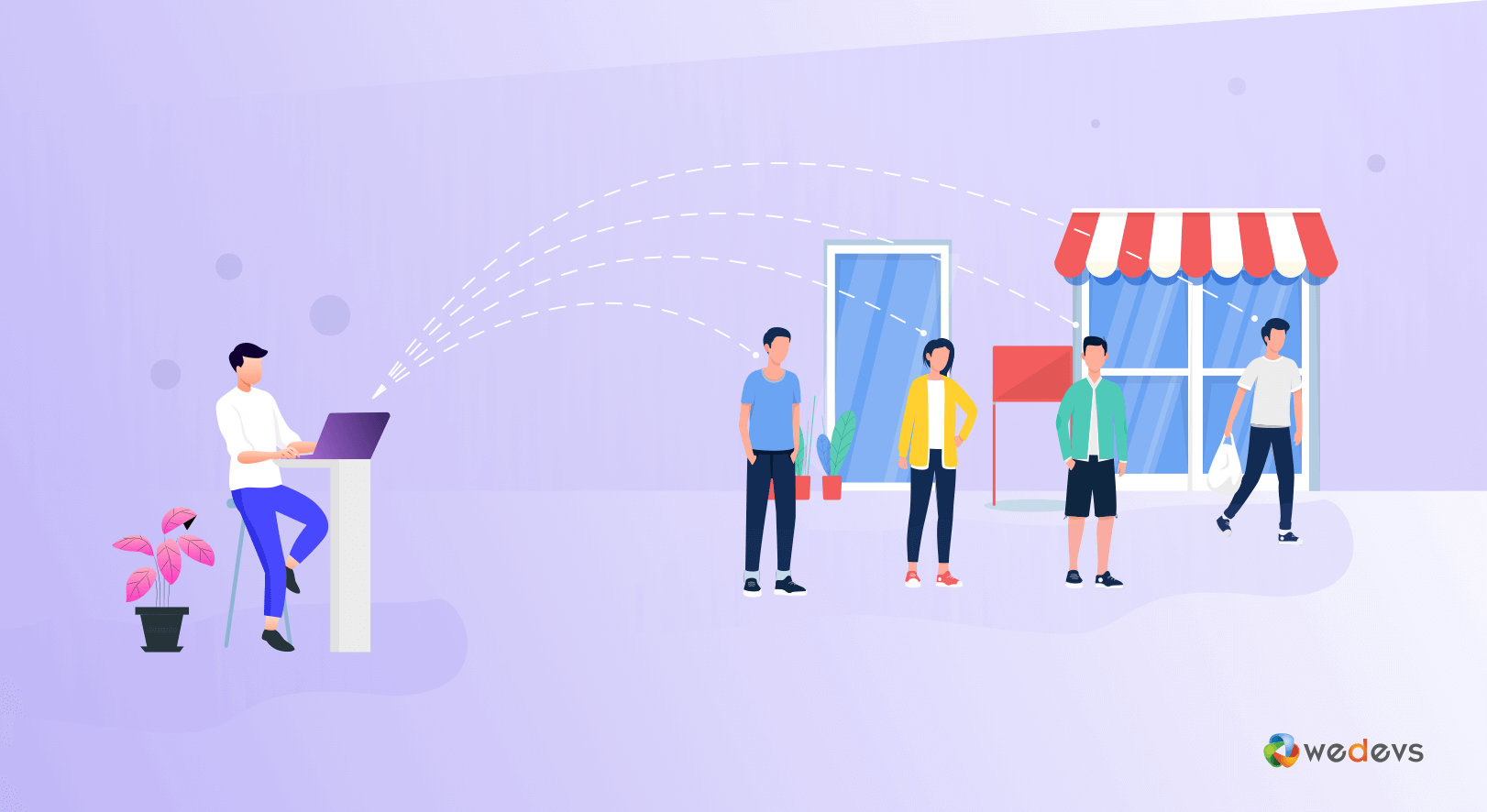 How to Attract Local Customers to Your Business: 10 Expert Tips
Let's assume, you've set up your dream business, but the local customers aren't coming in as expected. Don't fret, you're not alone! Many entrepreneurs face this challenge. The good news is, with the right strategies, you can build a loyal customer base right in your neighborhood.
Google has stated that more than 80% of internet users search using local terms, e.g., best pizza near me.
This huge figure shows just how valuable local customers can be for your business and why you should pay attention to your local marketing.
Local customers are the lifeblood of small businesses, and we're here to help you tap into that goldmine. From nailing your online presence to running a contest, we've got you covered. Get ready to discover practical tips that will supercharge your local customer attraction game.
So, let's dive in and learn how to make your business the talk of the town, one satisfied local customer at a time!
How Does Local Marketing Strategy Work?
Local marketing strategy is a powerful approach that targets and engages potential customers within a specific geographic area, such as a city, town, or neighborhood. The main goal is to create a strong presence and build relationships with local consumers to drive traffic, boost sales, and foster brand loyalty.
97% of people learn more about a local company online than any other medium. 88% of mobile online searches for local businesses result in either a call or business visit within one day.

HubSpot
Since local marketing is focusing on the customers who live in the same locality as your company or organization, it's also called neighborhood marketing or local store marketing.
This marketing method is overlooked by small businesses most of the time. But, reaching local customers is much easier than reaching global customers.
Besides that, most of the local clients evidently believe in local businesses rather than country outside markets. One of the best keys to attracting local customers to your business is successfully using the buyer persona. These fact-based fictional personas help you understand which types of people and how they react to new products and businesses in your locality.
Well, let's get to the point now.
10 Best Ways to Attract Local Customers to Your Business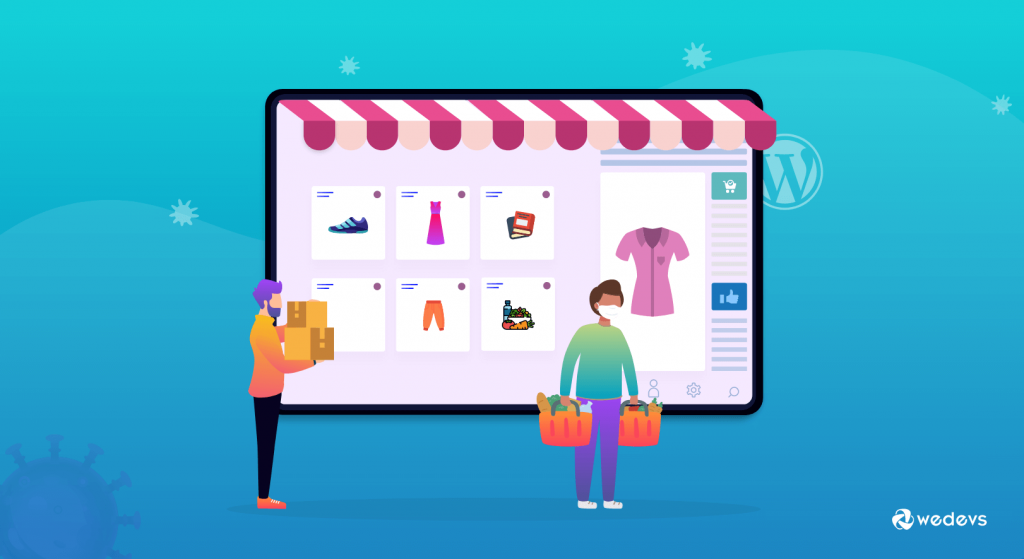 Our listed methods are proven by different well-known marketers. It is difficult to maintain all of them but each way will be effective for your both online and offline store. These are the ways to attract local customers at a glance:
Set up Free Listing with Google
Set up Google Alerts
Build and Connect with A Local Community
Free Offers Inspire and Attract Local Customers
Offer Discounts and Deals to Gain Attention
Run Contests to Attract Local Customers
Open a Website for Your Business
Launch a Mobile App to Represent Your Business
Be on Social media to Attract Local Customers
Enhance Your Customer Service
Now we will be discussing each of the above-mentioned points in details so that you can easily understand what initiative you should take in each step. So, let's get started with the first step-
1. Set up Free Listing with Google
Last year 97% of customers search for a local business on the internet. And 73% of customers trust the local industry for positive online reviews.

SEOTRIBUNAL
So, the first step is to list your business on Google where internet users search for varifying any shop or store. Suppose, whenever you need something, and don't want to go outside, you made a search on Google, right? Similar things happen to local customers.
Google business listing is absolutely free and it will be easier to attract your local customers.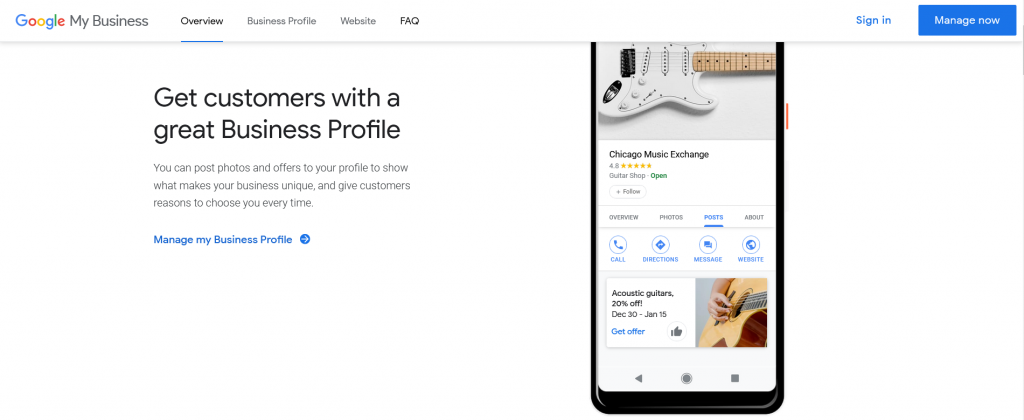 For listing your shop, you must include the following information in Google-
Business Name
Business Category
Address
Phone Number
Hours (Open and Close)
Website Link
Photos
Directions to your Shop
There will be a review section where all the reviews from your customers and visitors will be public. Plus, your client can add photos in this section. If you run a well business, these options will help you to boost your business organically.
Besides that, the customer's star rating will encourage others to buy products from you. A study shows that 94% of customers will purchase from you with even a 4-star rating.
Related Resource: Local SEO Tips: Ultimate Guide for Small-Medium Business Owners!
2. Set up Google Alerts
Do you want to get alert whenever someone talks about your business or gives a review? Google Alerts gives you this opportunity. Anytime, if a response is made, you can react through it instantly. That's how you make connections to attract local customers to your business.
When your local business or any other related keyword publish on the internet, you will get notified via email. This will inform you of the latest news about your business whether it is negative or positive.
Suppose, anyone, comments negatively about your store or company online. You will get the notification through Google Alert and can act according to that.
On the other hand, if anyone posts about the good side of your business, you can share it on your social platform or on your website. It will speed up your sale, undoubtedly.
3. Build and Connect with a Local Community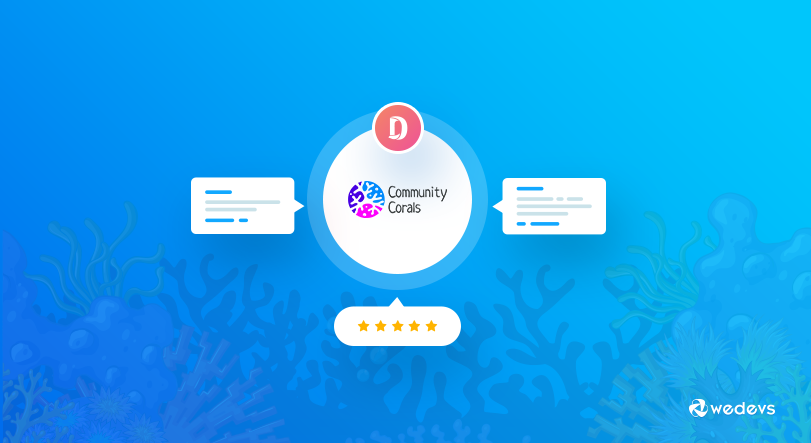 Without a community, you can not unite with the residents and local company owners. This connection will make you stronger than before. Also, they will help you to understand the possibilities and risks.
Here, we will advise you to join a local Chamber of Commerce which may cost an annual fee. You have to attend the event and meetings where you can explore your business and products. Other business owners will know about your products. Therefore, you may even make new partnerships.
Business News Daily provided some formulas to join your local business community that can also attract local clients. They are-
Arranging workshops for local businesses
You can sponsor local events and charity works
Consistently join national local business week events
Will you have to face competitors? Yes, it is possible but also you have the opportunity for the business directly.
In case, you are a tech device provider. Any business owner may need 20 pieces of display for his/ her company. Definitely, the person would like to talk to complete the deal with you. As you are in the same community.
4. Free Offers Inspire and Attract Local Customers
Who doesn't like free stuff? Providing free products or service do three essential positive and impressive things in your business.
People know about your existence
Provide you a chance to show your quality
Gather future customer
For example, you want to start a new juice bar in your locality. So, you want a large advertisement and kick start of your business.
For one day you can offer Free Juice for the First 100 People Only. You also know, lots of people will come to grab the offer. It is the influence of a free offer!
After drinking your juice, people will return to you if they found it fresh and tastier than the juice in other shops. Those people will share an excellent experience with more people and there is no doubt you will get a huge number of customers.
Moreover, if you know the way to ask for positive reviews from your clients then it can boost your business.
5. Offer Discounts and Deals to Gain Attention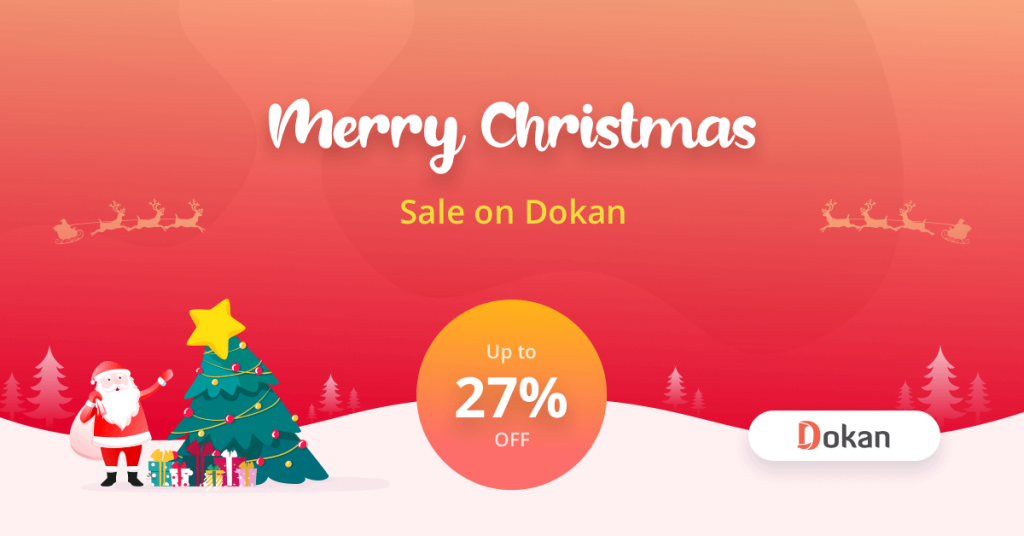 We have seen the power of Free Offers. Just like that, discounts and deals have also a good effect on your business. It is a low-cost yet creative method to attract local customers.
Don't you get excited when you see 50% discounts on any favorite products? And, most of the time you can't resist buying.
So, it is a huge opportunity to introduce your business to local customers with a bang. In fact, your sale will raise after giving any discounts. Besides that, you can promote your brand.
Read More: How To Write a Discount Offer that Converts!
6. Run Contests to Attract Local Customers
People will get involved with your business when they will see a contest. Though offline contents are great with the online contest, you can engage more clients. Moreover, the online contest will enrich the social media account of your business.
For example, you are running a food corner. So, you can ask your followers to post their favorite food pictures. Now, select a winner based on who gets the most reactions. As a gift, you can offer a free meal to the winner.
The entire concept behind the contest is to develop your social media audience. This marketing strategy turns your visitors into customers. It is one of the best ways to attract local customers without paying a penny.
7. Open a Website for Your Business
A website reflects your authenticity, it doesn't matter if you are running a small or large business. Even you can create a single page. But you should have an address on the Internet.
If you provide content according to your products or service, you can get original customers. When local customers search for a product on the internet, it will be great for your business if they find your website.
One more important thing, don't forget to make your website mobile-friendly for each valuable customer.
Today, more than 50% of website traffic comes through mobile visits.

Statista
Owning a website is not that expensive. If you are searching for a free website then start with WordPress. Here you can find a detailed guide on how to build a website. More essentially, don't forget to add your contact information (Address, Phone Number, Gmail Address, and Social Media Link).
8. Launch a Mobile App to Represent Your Business
I can bet most of your customers use a mobile device for regular browsing. And, they always like to use mobile apps. So, if you have the funding to create a simple yet insightful app for your business, don't delay making it as soon as possible.
Because a study shows,
63% of consumers like to buy products from apps rather than websites as it is more convenient.
You may not feel the necessity of a mobile app for your business right now. But my friend the future of business is for them who are available in every aspect of technology.
weDevs has a product called Dokan, recently they have built an app for this multivendor marketplace builder. The customers like to use it so much. And, the popularity is rising day by day.
9. Be on Social media to Attract Local Customers
Everyone is now present on social media. Therefore, most of the business has at least one social media presence as it's comparatively easy to sell there. If your business is not on social media you are way behind than your competitors. Start leveraging Facebook, Twitter, Instagram, TikTok, and other social media platforms as soon as possible.
10. Enhance Your Customer Service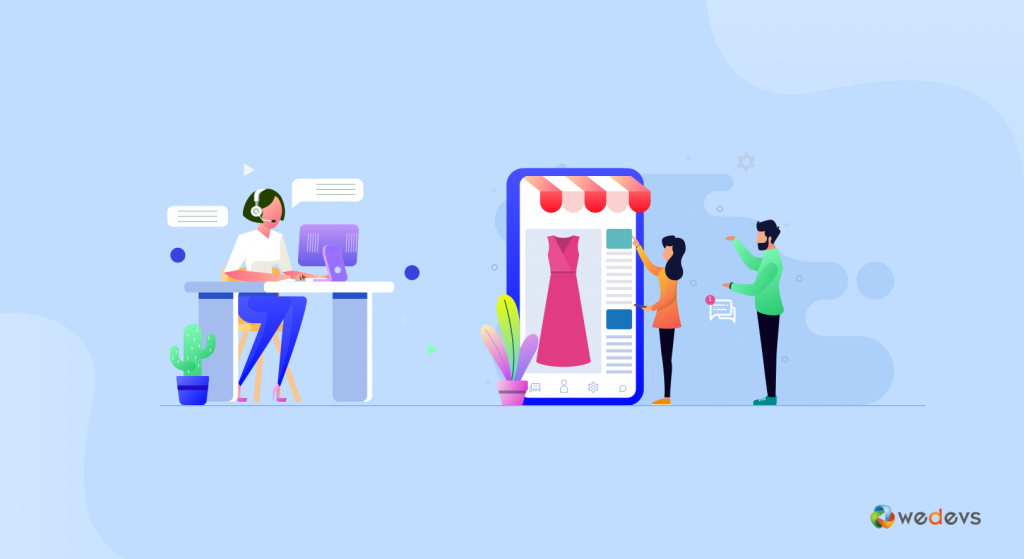 After following all those marketing strategies everything can ruin at a moment by poor customer service. And, as you are expecting to connect with the local customer, they won't forgive you for your bad service.
When you post about your product on the website or social media, always write about your customer service. The popular and trusty customer services are-
24/7 available to contact
After buying home service
On-time product delivery
14 or 30 days moneyback policy
And many more
These good customer services will boost your business eventually. So, your customers will always like to come back to you. Moreover, they will recommend your store to their friends and family. Thus, customer service is also a secret weapon of marketing strategy.
Most Common FAQs on How to Attract Local Customers
What are the best marketing tools to attract local customers?
The best marketing tools to attract local customers include local SEO strategies, geo-targeted online advertising, email marketing campaigns, local directories, and active social media engagement.
How to Attract More Customers to an online business?
To attract more customers to an online business, focus on improving website user experience, creating compelling content, utilizing social media, offering promotions, and leveraging email marketing.
How to promote a local business?
Promote a local business by hosting local events, collaborating with other local businesses, sponsoring community events, using traditional marketing materials, and encouraging positive customer reviews.
Attract Local Customers by Optimizing Your Marketing Skills
Sometimes people think that convincing local customers are not that hard. But, you have to remember they know the whole locality and can take steps if you provide any wrong product or delivery. You will lose the whole local market at a glance.
Be honest in your business and take every step by thinking about the pain point of your clients. Ask yourself what will make them happier and how can you become their trustworthy seller. These two questions can make you successful.
So, if all the methods seem a bit difficult, you can skip some of them. But never miss setting up Google Listing, Google Alert, Social Media maintaining, and Best Customer Service. They can change the scenario of your business quickly. In this pandemic, you should do some research on your customer behavior as well.
Do you want to build an online marketplace for your business? What if you can build a pro-looked online shop without knowing any code? Well, it is possible with Dokan.
If you need any further information or suggestion feel free to knock us on the comment section below.