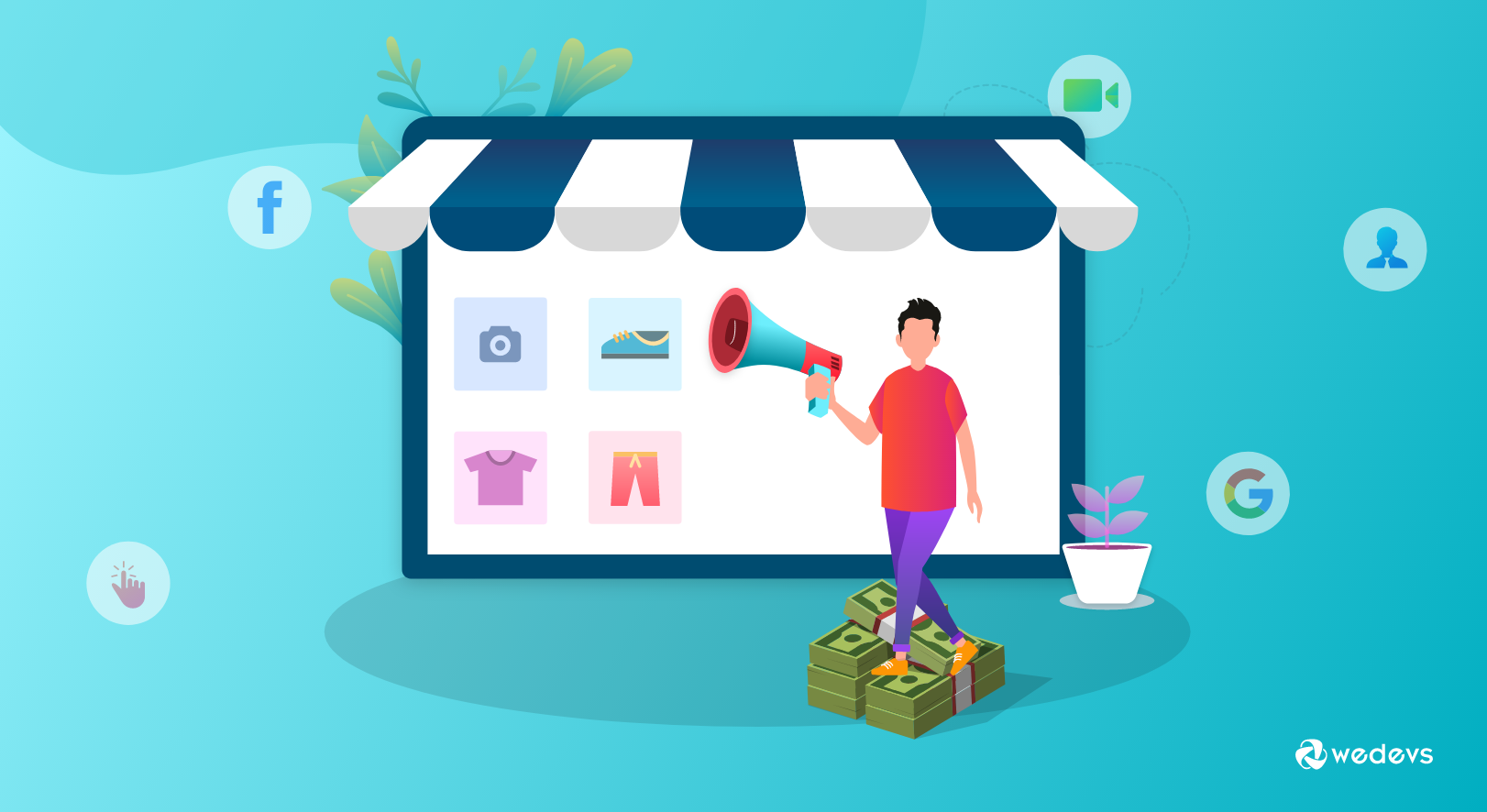 The Ultimate Paid Marketing Guide for Startups and SMEs
If you run a business startup then obviously you know about organic marketing that is almost free. But organic or free marketing isn't actually enough to get exponential growth in your business. With having free promotions, you should go for Paid Marketing to beat your competitors and boost sales.
So, what is paid marketing?
Paid marketing is a marketing strategy where a company targets their potential clients based on interests, community, and prior interactions with the brand.
Paid Marketing = Digital Advertising
In paid campaigns, you can use as much as the digital channels you need. Even though the SERPs (Search Engine Results Pages) will help you to display your ads worldwide.
Besides that, sponsored guest blogs and communicative posts on social media platforms can be done by paid marketing.
Why Should SMEs Focus on Paid Marketing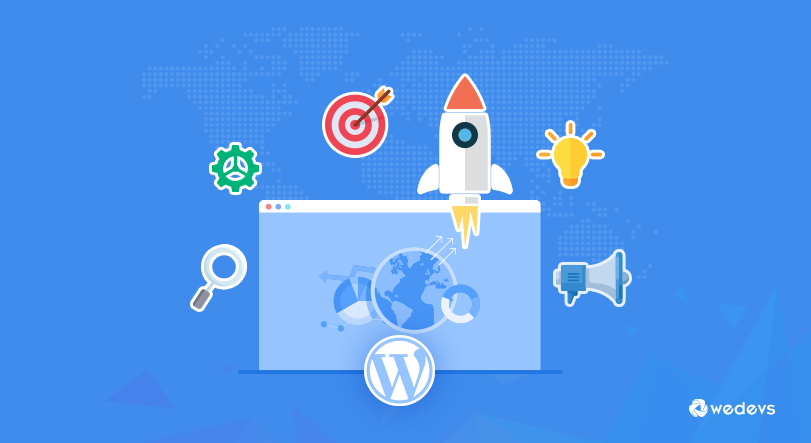 87% of buyers start searching their desired products in digital platforms and take action to order the product spontaneously if it is reliable.
According to a Google research, digital advertisements and contents influence around 67% of total online customers.
So, statistics prove that paid marketing has a bunch of benefits for any kind of business or organization. Like-
Specific and granular target
Spread messages across multiple areas
Offer faster results
Build brand recognition
Encourage customer engagement
Campaigns are measurable and affordable
Basic Types of Paid Marketing Explained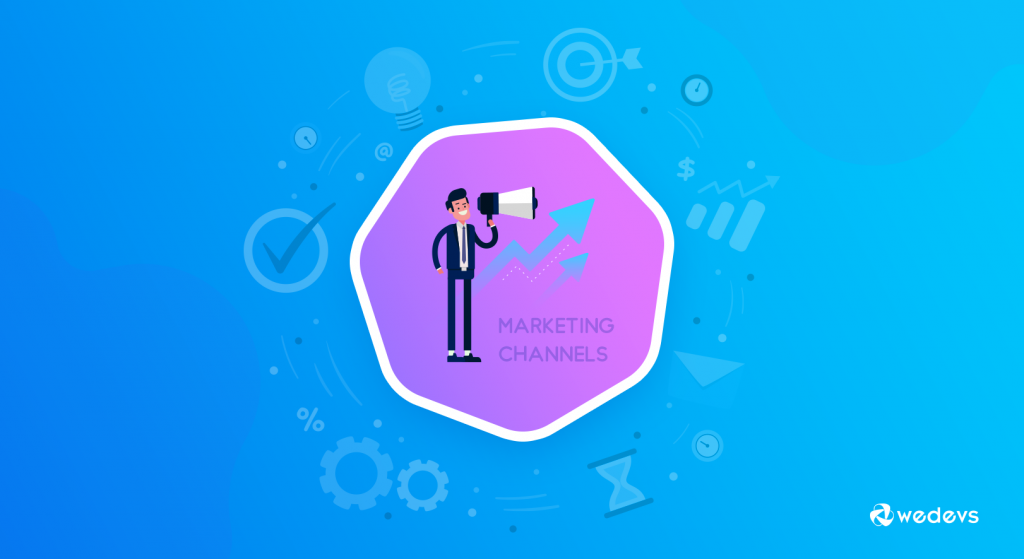 Paid marketing is not like you will only pay for the advertisement and it will be done for your business. For powerful paid marketing, you must know the types of this marketing.
If you can apply all sorts of paid marketing, it will be a fascinating boost. But, it's quite difficult for SMEs. Thus learn each of them, apply according to your company and financial resources.
1- Display Marketing
Display Marketing is specifically for website visitors. It is a great part of outbound marketing and much more effective than other campaigns. Your ads serve the website visitors in this type of marketing. You can target more audiences based on their browsing history through retargeting technology.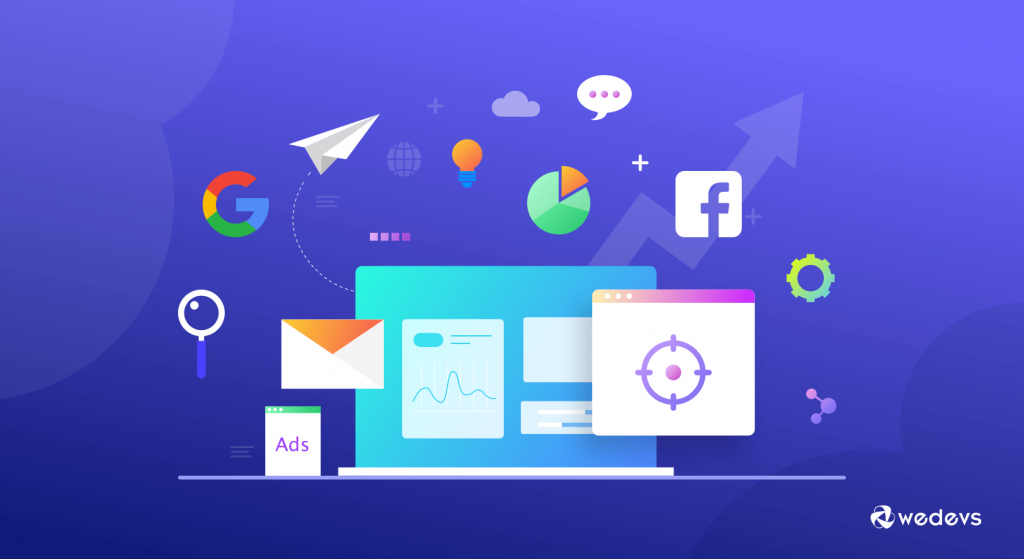 2- Paid Search Marketing
You may recognize it as SEM (search engine marketing). In this marketing, search engines like Google and Bing serve text and image ads to the browsers.
Every day 6.9 billion people search in Google and the amount is 2.5 trillion for a year. And, it is not that difficult to make it 10 trillion for Google. So, you can easily understand the efficiency of paid search marketing.
3- Influencer Marketing
In recent online marketing research, marketers say, influencer marketing is 94% successful. And, most importantly, this type of paid marketing works very well for boosting your sales.
Around 77% of marketers predict that it will be challenging to succeed in influencer campaigns.
Before starting this article you must ask some questions yourself-
Is your influencer relatable for your company?
Can he/ she engage your visitors?
Is your organization's buyer persona similar to the influencer?
Is your influencer well-known in your community?
4- Affiliate Marketing
Basically, affiliate marketing is a contract between a corporation and a marketer. Who refers customers to a company is known as an affiliate marketer. Here, you are that company that will pay the marketer for introducing the customers. There are several types of deals in the affiliate campaign.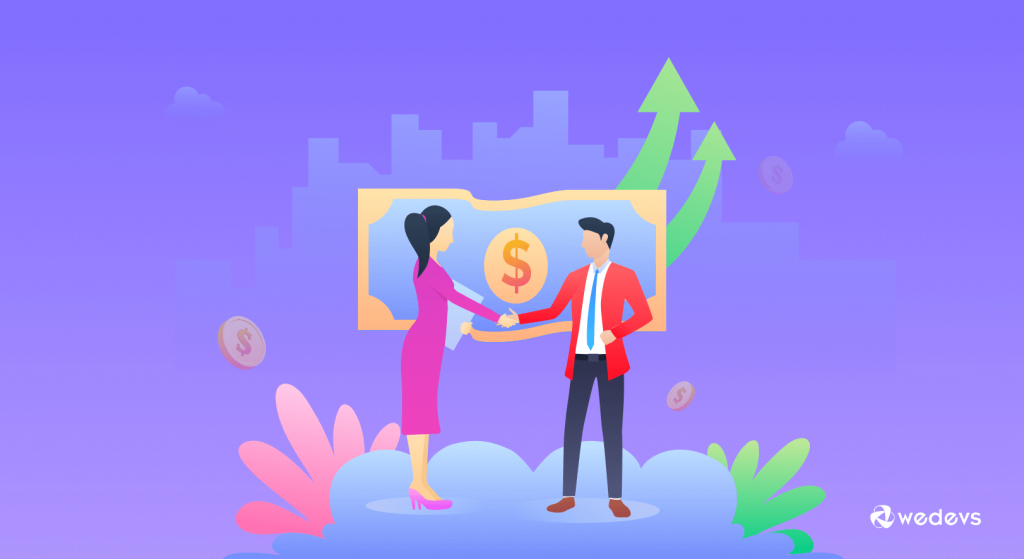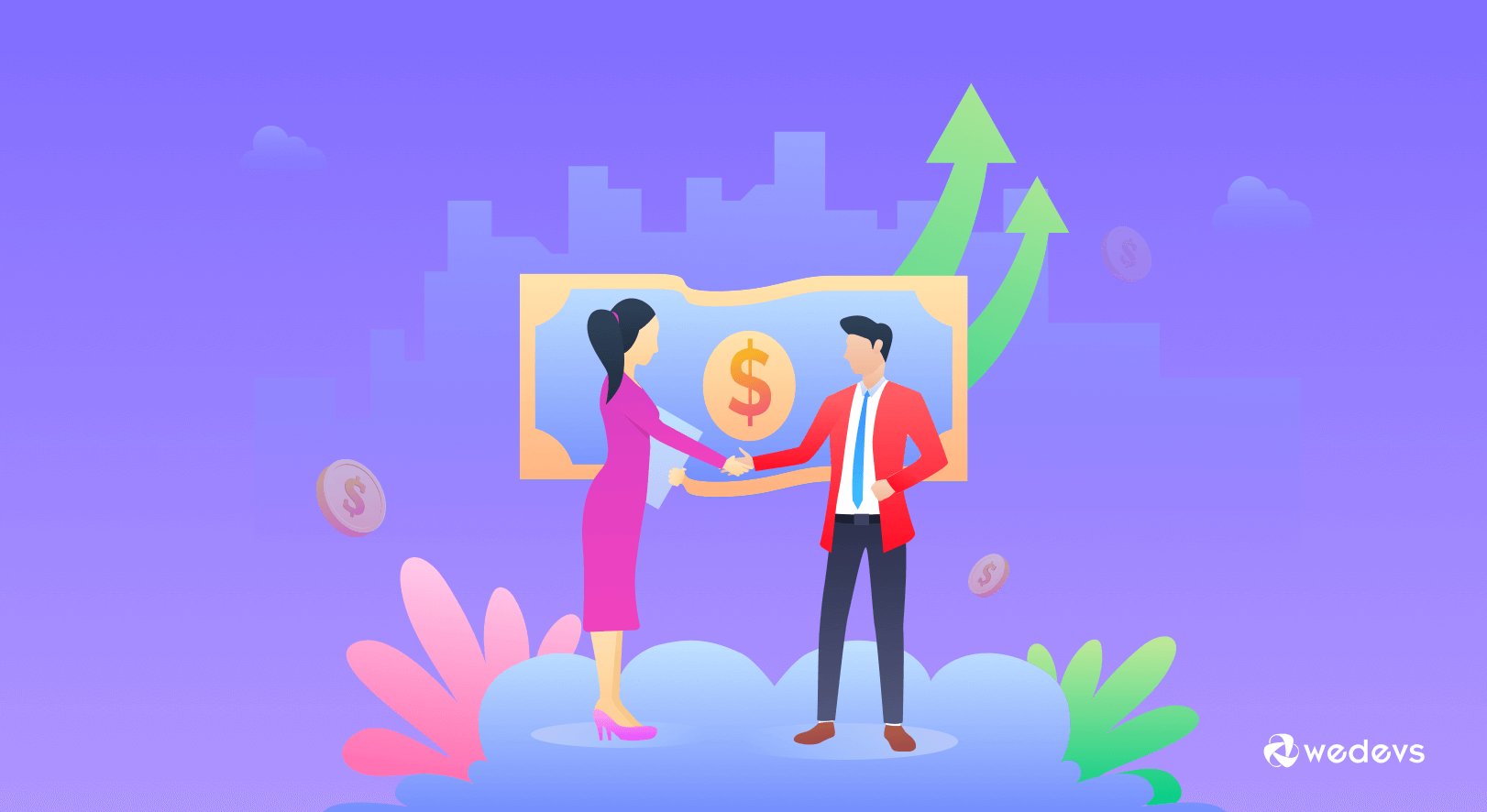 You can pay per lead or per actual clients who will sign up and buy your product.
5- Paid Social Media Marketing
Here, your targeted area of marketing is all types of social platforms. Your advertisement will show in front of your desired users who will have an interest in your products. You may need to build attractive ads for your customers on social media.
Well, that is the end of the paid marketing categories. Each of them can be utilized for different purposes. Applying any marketing strategies depend on your brand value and type. So, be careful about that at first.
Top Paid Marketing Platforms for SMEs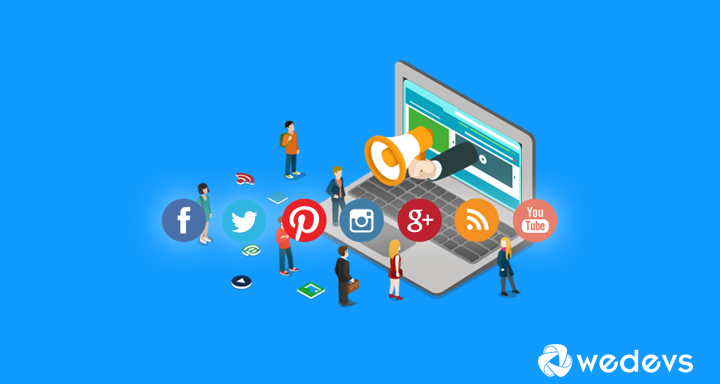 There is a long list of Paid Marketing Platforms. Let's have a quick look at some top paid platforms or marketing channels.
1- Social Media Advertising for Startups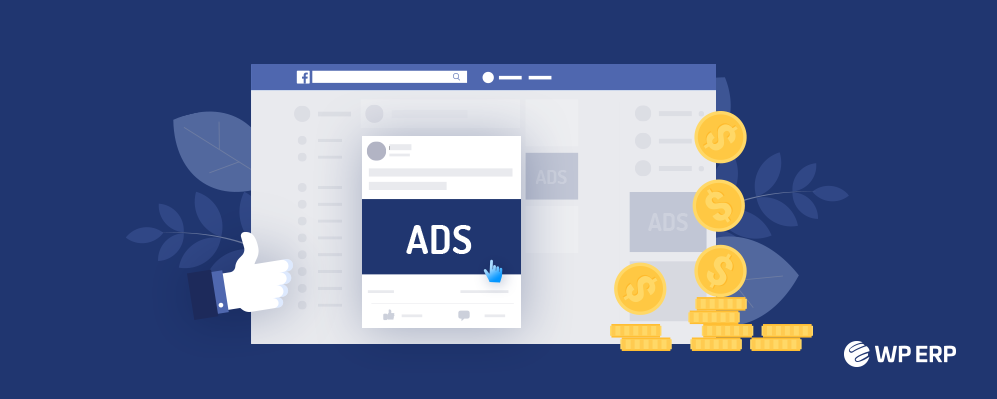 As you are running a startup business, social media advertising can be a game-changing trick to increase your growth and sales. Social platforms are a large source of inspiration to the buyers.
For gaining incredible traffic and attention from your actual buyers, there is no other way to keep the marketing on social media.
Social media marketing refers to the process of gaining traffic or attention to your business through your social media sites.
37% of people purchase from online, convincingly by social media and 21% of people buy from brands where it is awarely present in social media.
In a nutshell, we can say Startup and SMEs need proper social marketing through suitable social platforms.
Benefits of Social Marketing
Engage customers and audience
Build a brand reputation
Improve brand recognition to people
Great place to share your contents
Positive impact on your website
More response in less expense
An excellent way to provide customer service
Improve daily traffic in your site
There are both paid and non-paid versions of social ads. The non-paid one is about sharing quality content, commenting, and communicating with the people.
For paid social media marketing you can-
Boost posts to reach more people
Provide free products to the old and loyal buyers
Organize events
Optimize the ads for clicks
Currently, 1.69 Billion people are using Facebook, and monthly 330 Billion active users are present on Twitter. So, you can take 2/3 gallons of water from this Ocean of huge traffic if you use social media advertisements for your Startup.
2- Video Advertisement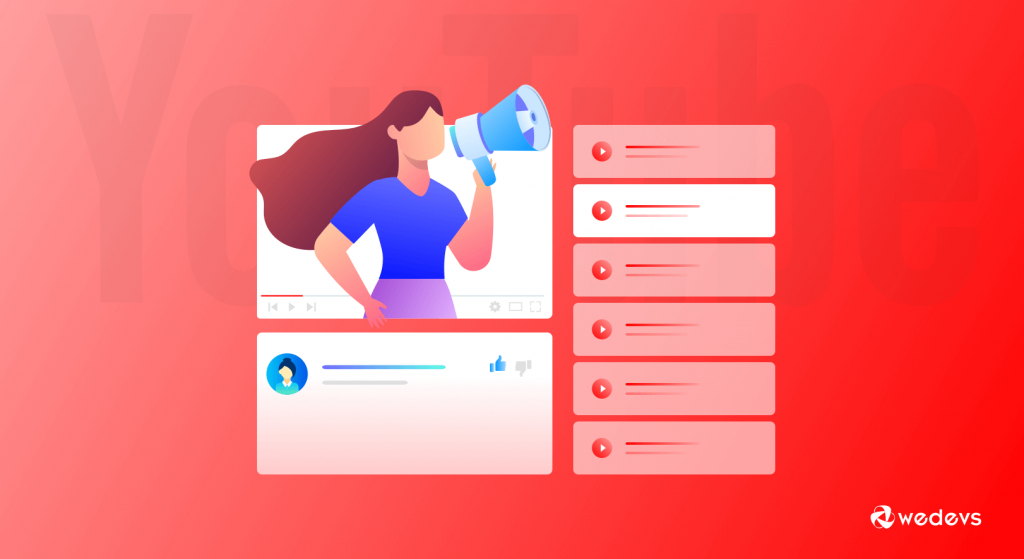 Everyone loves to watch rather than reading. Even our brain has grown to prefer imagery staff on social media. In that case, video marketing can play a vital role in your startup business. Through video, you can grab your potential customers effortlessly.
Creating luxurious videos can indeed be heavy for small or medium enterprises. But if you do some legwork, you will find some free tools for building standard videos. Like-
Adobe Spark Video
Typito
Headliner
Clipchamp Create
Biteable
And many more
So, why will all of this hard work? What are the advantages of video marketing?
Build a reliable online presence
Drifts Sales on the top
Grab the most of the mobile users
Inexpensive to produce
For better views and traffic on your landing page focus on SEO sectors. Like your articles, you have to take care of your video SEO strategies. Search engines follow how you want to promote your videos. The essentials are-
Accurate title and description
Link with your website
Add relevant tags
Promote your product with hands-on reviews
Share your videos in different social platforms
Around 79% of internet users have a YouTube account and they watch videos regularly. Thus, you have huge possibilities in video marketing to grow your site. And, 8 out of 10 marketers prefer video marketing for any kind of business area.
3- Local Branding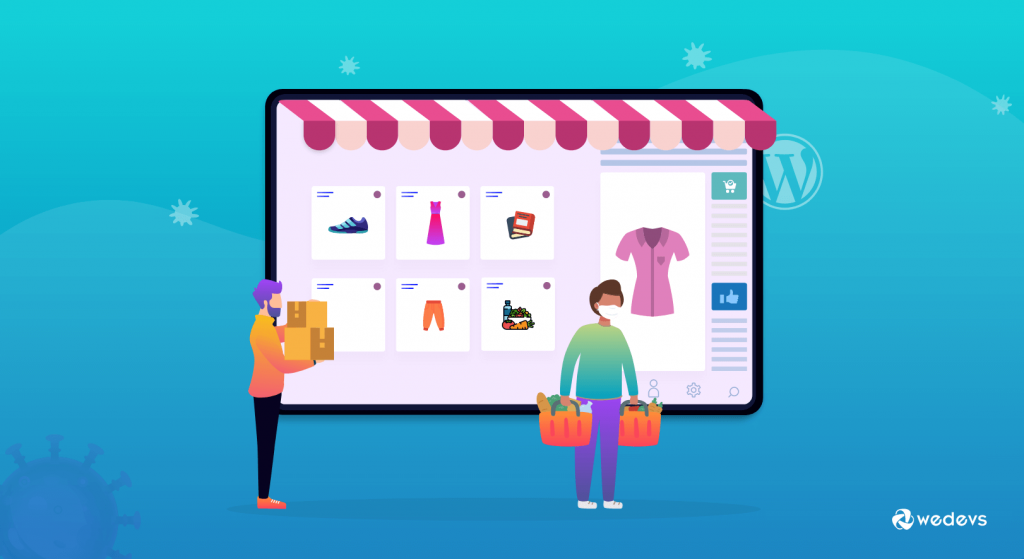 Most of the time small and medium enterprises or startups are based on the local market. This marketing platform can assist you to reach potential customers who are living around you. People like to order from local marketers, so you have a chance to gain a great amount of traffic.
Besides that, there are some incredible benefits of doing Local Advertisement for SMEs. Like-
Low-cost and sometimes free if you grab the tactics
Let you know what the buyers are thinking
Identify loyal customers
Bring new customers
Add a group of visitors in your website
Convert visitors to clients
Improve search engine ranking
Make you a local legend
Build a community
We think after knowing these advantages, you should start local marketing for getting your inherent customers from your locality. However, don't forget to provide fascinating customer services. Only this can make you different from your competitors.
4- Influencer Marketing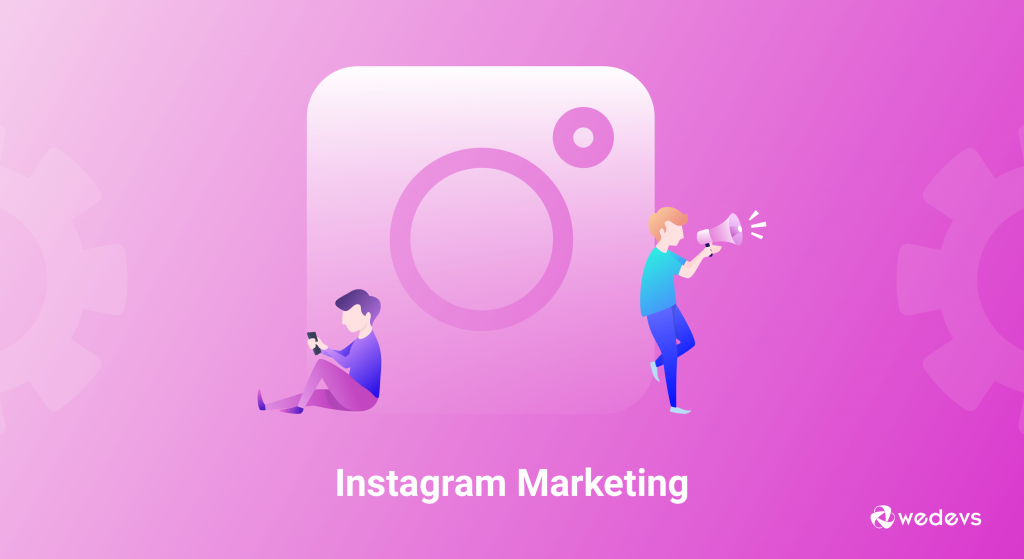 Undoubtedly, the influencer campaign is way powerful than the other marketing strategies. But for startups, it can be a bit expensive. As this method is on the hype, the influencers are demanding higher payments for your marketing.
Here we will help you with some tips to worth every single penny.
Regulate with your targeted customers
Host live interviews
Focus on nano-influencers (who has 2,000-10,000 followers)
Pay based on their performance
Invite popular bloggers
All of this can happen so smoothly if you have communication skills. Talk with your desired influencer and make clear all your expectations to his/ her.
After doing all of these your profit will be definitely unimaginable. Do you want to know the influencer campaign benefits? Then let's have a look below-
Develops trust and displays authority
Influence the buyers for purchasing decisions
Attaches the audiences
Authentic sharing from visitors
Remove marketing blindness
Make your brand the hot topic of that community
A chance for notably high ROI
Well, that is a short tour of influence marketing for a small business. Overnight you can get huge sales that you haven't thought of before. So, applying this marketing method could be a blessing for startups.
5- Google AdWords Marketing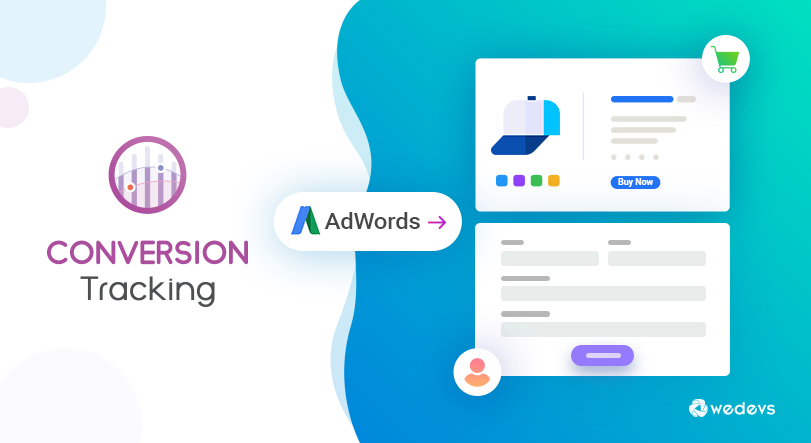 Now, we will talk about one of the best and renowned online marketing platforms. For its popularity, it could be a great opportunity for your startup's growth.
Most of the startup marketers fear to work with Google AdWords because it is a bit tricky and expensive. But believe me, it is not like that.
To work with AdWords, you should have an in-depth knowledge of your site. This paid marketing is not just spending a bunch of money. Let's see what is must for AdWord marketing.
Link your search console to Google Analytics.
Use your content plan keywords
Find keywords according to your business
Discover searches with low organic ranking
Gradually increase your bid until the ad position is between 3-6
Track your average conversion rate for all traffic
Before starting AdWords marketing, you should also know the core benefits you will have for your startup.
Reach more relevant clients
Works faster than SEO
Focus on various keywords
Improve brand awareness
Measure ad performance consistently
Retarget your visitors
Assist to beat current competition
6- Retargeting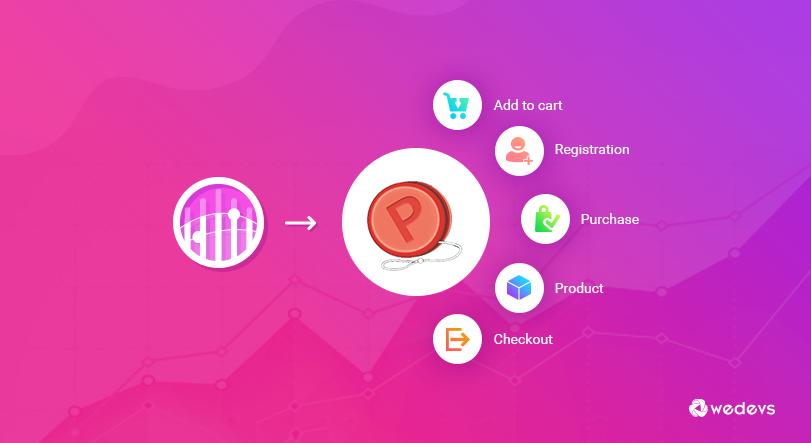 When you are running a startup, each marketing action will be amazingly powerful for you. All the marketing strategies will generate leads and make brand awareness. In the retargeting campaign, all of your efforts will be in the next level for growing the business.
It is a high-ROI marketing tool retargeting the audiences who have already engaged with the brand. Through retargeting, marketers spot the light on engaged users with more reliable ads.
In a study, it's proven that 70% of previous visitors come to your site after watching your ads again.
After having all these effectiveness, still, 46% of search engine marketers think it is an underused online marketing strategy.
7- Email Marketing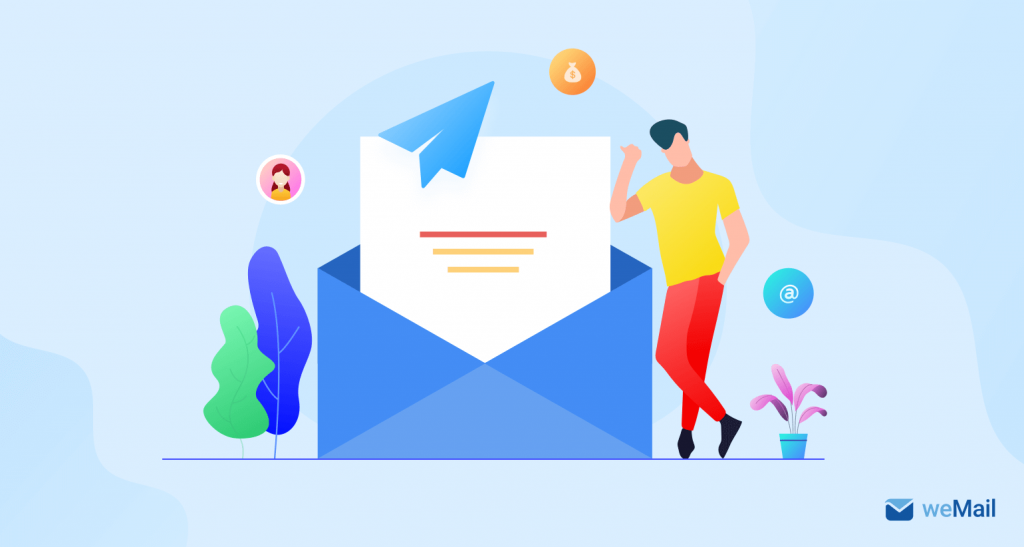 Another inherent yet influential paid marketing for both SMEs and startups. You can grow your interested and regular customer's list with so ease.
For its cost-effectiveness, around 80% of small business owners rely on email marketing. After creating click-worthy content use them in your newsletter.
In this new era of marketing, advertisers use GIFs and Emojis in email marketing. They increase the CTR and if you are suffering a low open rate you should follow some strategies to solve that.
Another important factor for email marketing that you shouldn't forget. It is mobile-friendly. Right now 71% of users open emails in their tab, smartphone. So, make your newsletters friendly for mobile devices.
What are the benefits of email marketing in your startup business? The question should come in your mind. And, here we have made the answers for you-
Simple to Use
Track and measure the users
Versatile marketing for grabbing all kind of audience
Provide a higher ROI
Expand your network
Build stronger customer relations
Increase sales quickly
There is a lot more to say about the email campaign. You can get incredible customers just sending your newsletters targeted audiences.
For startup owners, we are recommending you to use weMail as it is providing the cheapest plan for the beginners.
How to Plan a Paid Campaign for Your Small Business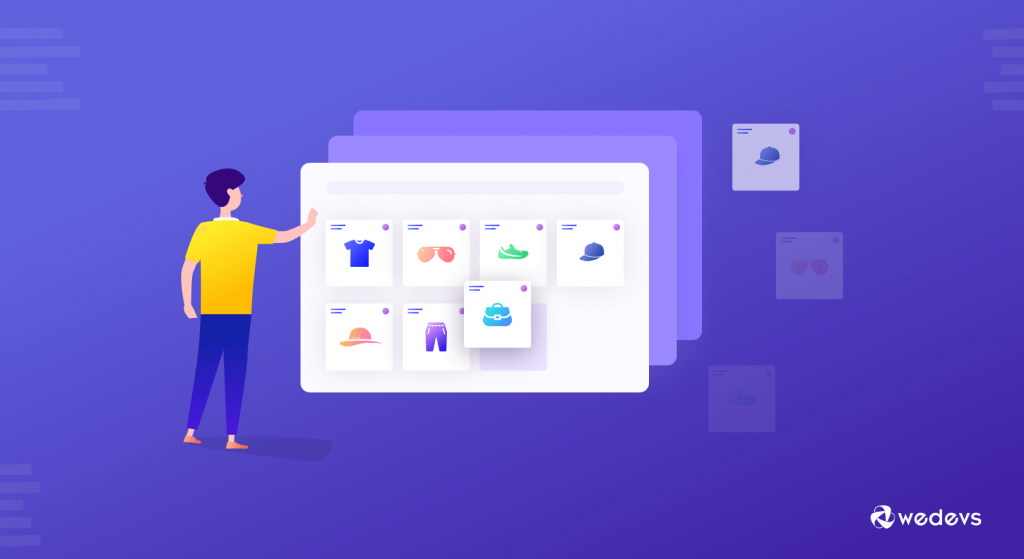 If you think you have money and you can start the paid marketing then you are on the wrong track, my friend. Before promoting your content you need to concern about lots of factors according to your business era. Here we will try to provide you a guideline on the paid campaign.
1- Set Your Goal
Your goal should be specific, achievable, measurable, realistic, and timely. All that means your goal for the startup should be planned like the professional one. Where you can predict the loss or profit and the estimated time to achieve it within your possible budget.
Setting a perfect goal for a startup is the first achievement. Without a goal plan, the whole thing will like perception and clueless. In the end, the company should have a profit.
Most of the time big organizations sit together with their accountant, project managers, finance professionals. They systematically discuss the pros and cons of a plan and prove why the company should run that project or not
In a startup, the scenario is not like that. They have a lack of experts and thus most of the startups get down after a certain period.
2- Understand Your Clients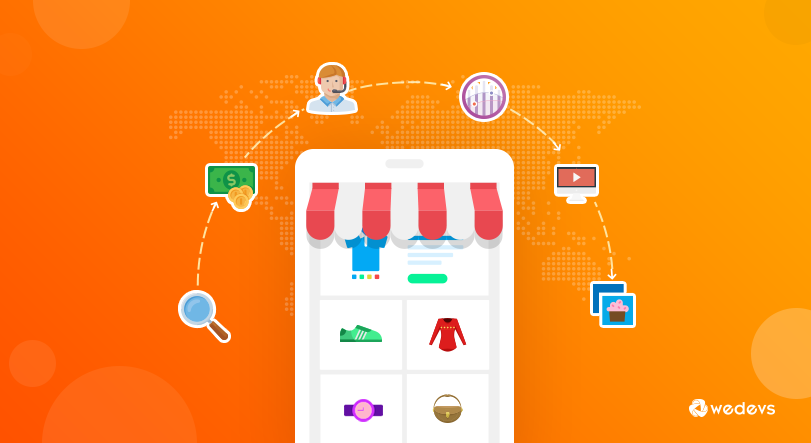 After setting your goal, you have to find out your targeted audience who will buy your products.
Suppose you are willing to start a fast-food business. In this marketplace, your desire client will be young people. Now, you should discover the platforms where your audience spends most of the time.
3- Determine Your Budget
It is a big issue for a startup company. When you are planning for organic marketing it will be not an issue.
But for paid marketing in startups, you should determine the budget. Because you have to work with different social media or paid tools to broadcast your site.
4- Create a Landing Page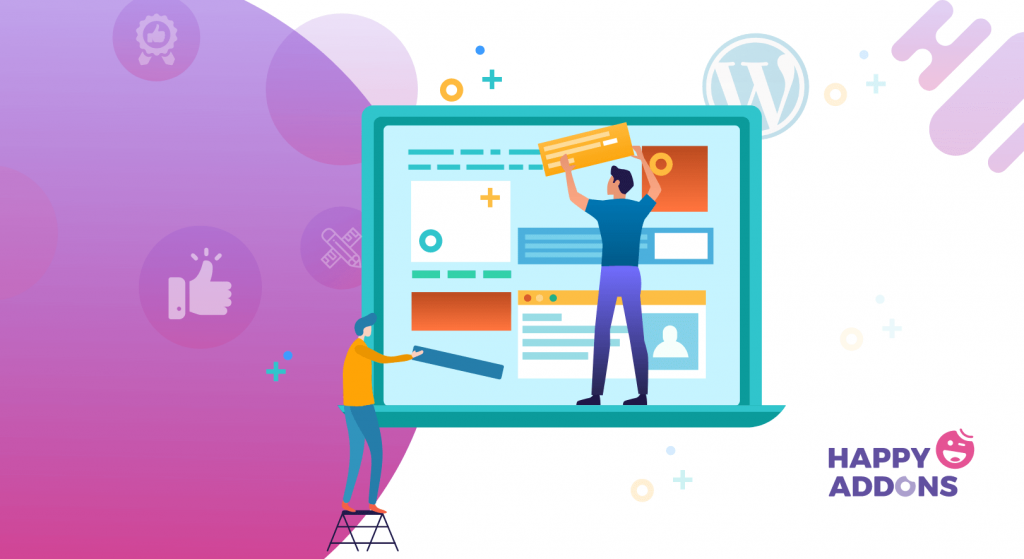 There should be an address of your company where people can find who are you, what is your plan for your audience, or some description of your team.
In a nutshell, make your website reliable for your customers. Your transparency will help the company to take a forward step to success.
On your website, you can post content, update news of your products, any announcements like deal and discounts. All of these will bring you traffic.
If you want to build a professional website without hiring web developers, then try HappyAddons. It is a WordPress Page Builder plugin which is available in both paid and pro version.
5- Select the Platform to Run Powerful Marketing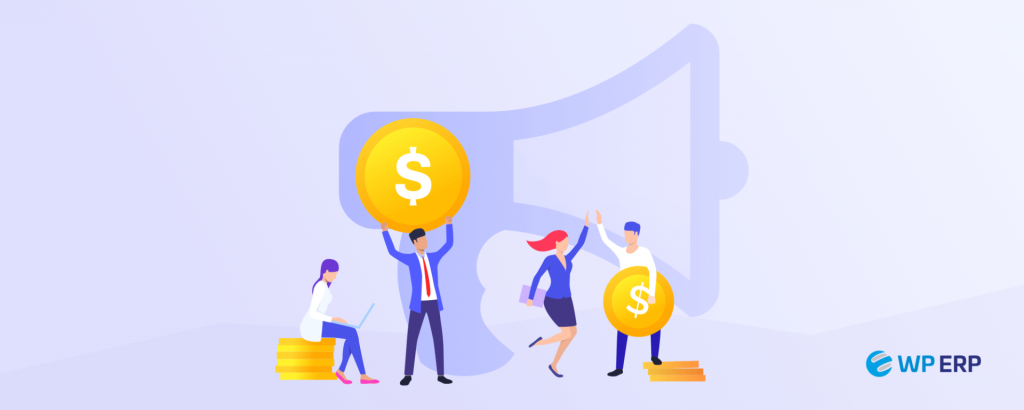 The amazing part of marketing is our visitors are available in both social media and search engines. Thus, your paid marketing can provide you the most powerful good impact in your business.
Here you have to be tricky and selective while choosing any platform for marketing. Make sure your hard-earned money will not go in the wrong direction.
Firstly, Facebook is the most popular social platform for grabbing the audience. There are more where people hang out, talk, scroll down for the news. Like-
Twitter
LinkedIn
YouTube
Quora
Pinterest
Reddit
And more
If you know how to make effective display ads or video ads, it will not matter to catch a wide range of visitors. Pay for your ads according to your startup budget and hit the pain point of your targeted customer to realize they need you.
Note: When you are the first stage of your business, it will be wise to keep your budget low for social media marketing. It would be much better if you try some testing for that.
6- Participate in Events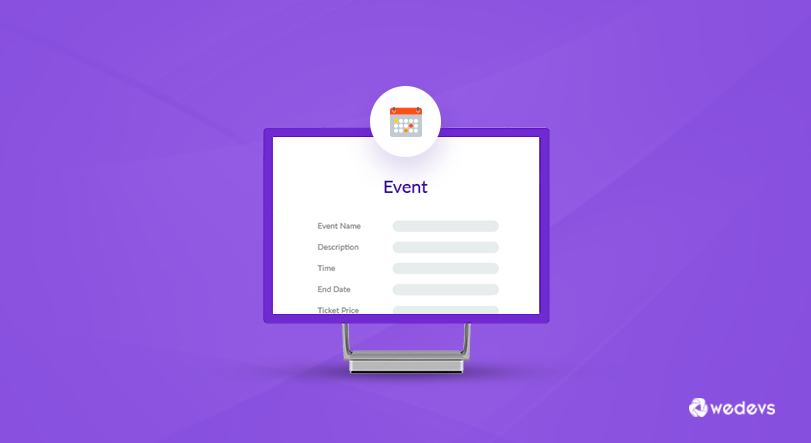 You can participate in both locally and internationally events. It is a marketing strategy where-
You get reliable customers
The community recognize you
You can even get orders for your products
Learn new tactics for your company
Detect your competitor
So, joining events can build your company way stronger and a clear aim for your future.
7- Organize Contests for the Customers
To engage your customers, organize some fun gaming contests like posting pictures or sharing stories. The most liked post will win the battle. And the prize will be your product.
So, those who have not used your product will like to use it next if he/ she finds it profitable.
8- Analyse The Cycle and Improve Your Sales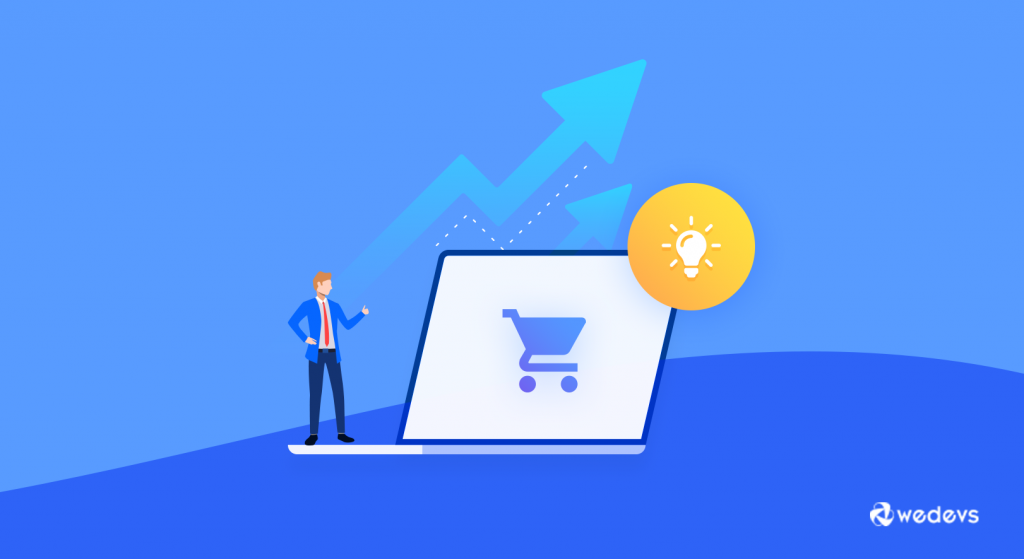 Once you have got the winning track of your business, it's time to repeat your process and all campaigns again.
The fun part of paid marketing is, the whole process will not stop if you have the financial resources and proper planning.
The biggest companies like Pizza Hut, KFC, or Coca Cola were startup businesses at the starting point.
Startup to a large organization is in your hands if you can do proper paid marketing.
9- Use an Efficient Conversion Tracker Software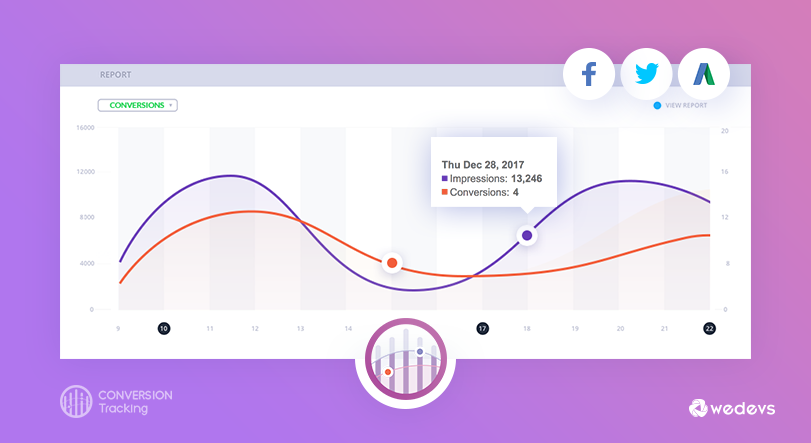 If you have a WooCommerce site use a Conversion Tracker. We will recommend using WCT (WooCommerce Conversion Tracker) for your site. You will get-
Advanced user behavioral data
Track your whole WooCommerce business
Detailed conversion information for analytics
Build better Ad campaigns
Increase ROI from all paid media investments
Secure better buyer retargeting for future marketing
Besides, it is easy to install and use. you don't need to be a professional to handle it with your website. And the fun part is, the WCT pro version is suitable for a startup business. Because you don't need to worry about your campaigns and manage them all alone.
FAQs on Startup Paid Marketing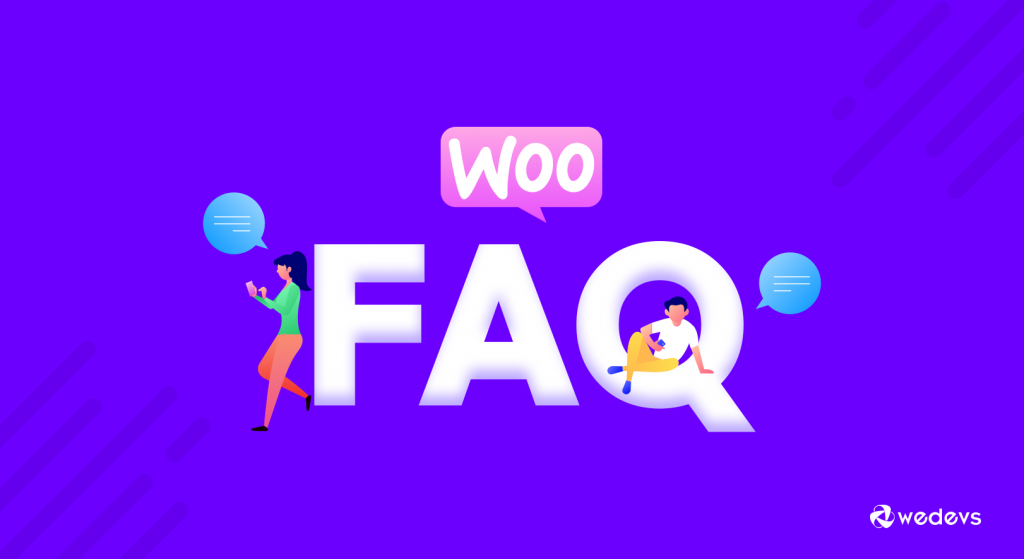 Question 1: Why is my store not getting any sales?
Answer: Maybe something is wrong with your paid campaigns. Focus on your relevant customers. You can check your competitors' visitors via Facebook Insights. And, Facebook conversion pixel can help you to campaign for your product.
Question 2: When is the right time for a new paid marketing plan?
Answer: To rule the market like a king with your products, you have to research every day. The main focus will be on your customers and social media platforms. If you stop searching for new strategies indicates that your business will go out of business.
Question 3: How to improve my marketing performance?
Answer: Use a Conversion tool like WCT. Besides your hard work, it can boost your effort 100%. Moreover, you can follow your audience and retarget them. So, no one can stop you to be successful.
Question 4: Does customer service vary a lot in company progress?
Answer: Yes, it does. customer service is a secret weapon of a company. It can act as a powerful marketing strategy for your startup business.
Be Smart on Paid Marketing to Ensure Your Desired Growth
Phew, that was a long journey with paid marketing. We are glad you have gone through the whole article.
Actually, the online advertising campaign and your product quality both can lead your business to success. You can not underestimate one of them.
If you feel heavy after doing all the responsibilities for your company, then hire a marketing team or use WooCommerce Conversion Tracker to free your shoulders from straining. It will not cut your pocket but at the same time provide you all the elements that you need for a wonderful and profitable business.