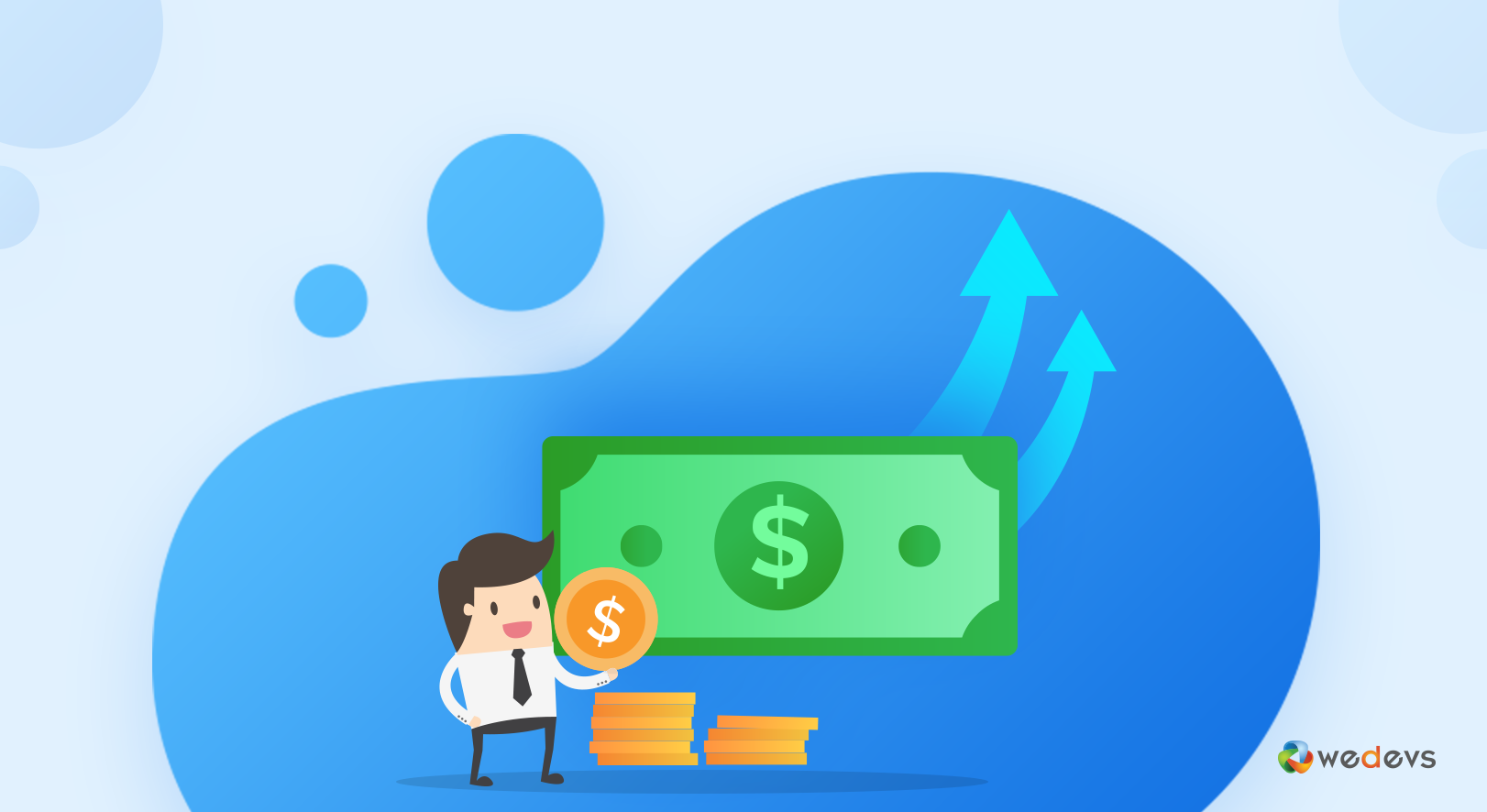 Budgeting Guide: Everything You Should Know (Budget For Small Business)
Budgeting is an important key that can help you manage your money effectively; especially if you are integrating a company budget process. Yes! Creating a budget is much hassle, and they may end up giving you a headache.
Well, that's typical perception, but we believe once you have learned the art of budgeting it will save from tears and sorrows later. It can help you save money and allow you to spend more by making the most out of a certain amount. Therefore, your budgeting style will determine your success rate.
Budgeting Is Not Just For People Who Do Not Have Enough Money. It Is For Everyone Who Wants To Ensure That Their Money Is Enough.

-Rosette Megiddo Wamambe
You may have enough money; you may be operating successfully; you may be earning high sales and profits. So do you need to maintain a budget? If you ask us; yes! You need to keep a budget.
If you are an entrepreneur or running a small-medium size business; a business budget is your crucial need. Within this article, we will assist you in every manner in so you may create and maintain a budgeted business. After this article creating a budget is easy for you; since you will learn all the tactics, tips and techniques of budgeting.
So let's get started…
Table Of Content
What Is Budgeting And Why Is It Important?
Differentiate Between Owning Money And Maintaining Budget
How To Create Budget For Small-Medium Business Projects?
Small Business Budget Examples
Best Budgeting Tips To Business Owners By Renowned Celebrities
What Is Budgeting And Why Is It Important?
Budgeting is a process of creating a plan so you may spend your money effectively and efficiently. It helps you plan; so you may prioritize your money in the best effective manner. Budgeting is a spending plan that helps you spend wisely.
Whether you have enough money to carry out your company expenses or you may not have enough money to do what you want to. In both the situations; budgeting will ensure that you always have money for the most important things you want to do.
It Isn't What You Earn, But How to Spend It That Fixes Your Class.
Sinclair Lewis
Budgeting helps you reach your goals; they can help you focus on the things that matter most to you. It can help you create a plan and keep a track on it; so you may reach your goals promptly.
Differentiate Between Owning Money And Maintaining Budget
Do you know small business owners who undergo a company budget process tend to save more and invest greater?
Owning money and spending it on your business needs may not be wrong! However, if you want to earn financial freedom and build greater wealth, you need to maintain a budget. It will help you stop dipping into your savings and help you stop worrying in crucial times.
Expenses and liabilities are those uninvited partners that may occur anytime spontaneously. Setting up a limit will not restrict you, but it will help you spend effectively; it will open up opportunities for the future. It not helps you control but makes you flexible so you may make the right decisions for easy flow and prepare for the future in advance.
A Budget Tells Us What We Can't Afford, But It Doesn't Keep Us From Buying It. William Feather
How To Create Budget For Small Business Projects?
Creating a budget is crucial for your business. However, when you set aside and plan to work out on your business budget; make a realistic budget. Most importantly; follow an action plan and work accordingly.
For your convenience, we have enlisted a complete procedure to create a budget with ease. Follow the plan below:
Estimate Your Revenues
Generally, people start budgeting by estimating their costs. However, we believe that you should first allocate your revenues and your profits. You need to estimate the amount you expect, regardless of the expenses you need to make.
So, the first essential step is to determine your sales, revenues or profits on your budget line based on your industry, or the basis of your records.
However, if you are a newbie; look around and research your industry average revenue. Remember; to set a flexible and appropriate budget. You won't be able to earn 100% on the first go.
Determine Your Fixed Costs And Variable Costs
Your fixed costs are those expenses that don't change regardless you earn a single penny. Rent, insurance, utilities, fees, accounting, and legal services, equipment leasing are some of your fixed costs you will bear. However, it is not even feasible not to determine them; because keeping a record of your fixed costs will help you determine your budget.
Next comes your variable costs; your sales commission, credit card fees, travel expenses and anything related to your production and business selling. Determining fixed and variable costs are equally important.
Keep Track of Your Expenses
Keeping track of your expenses is the most crucial yet significant part of budgeting. Many small business owners suffer financial losses because they do not separate their business and personal finances.
So, before you face any such set back; reconcile your business income and expenses monthly. This methodology will also help you prepare your tax returns.
Monitor Your Cash Flows
Cash Flows are the oxygen of a business; it is the amount of money that is travelling in and out of your business. So, keeping a track on your cash flows will help you hold enough money in hand so you may not face cash shortage.
Develop A Marketing Plan
If you want to allocate your finances properly; you need to sell your product. In short, you need to market your product or service; you need a comprehensive marketing strategy.
So, to spend wisely, you should develop a marketing plan and spend your funds wisely and appropriately. Remember, your small business budget is an essential component for your business; it will help you outline the costs and expenses so you may achieve your goals within the defined timeframe.
Remember, creating and maintaining financial statements; such as balance sheets and cash flow statements will help you create a backup for your business. It will not only help you keep a record of your financial expenses, but present your business more positively.
Small Business Budget Example
Are you wondering how a business budget looks like? Don't be! I am enlisting you a small business budget example for your convenience. It will help you set a business budget for your small business yourself. There are various templates available that can help you allocate a small business budget example with ease.
Best Budgeting Tips To Business Owners By Renowned Celebrities
Every financial plan is backed up by a sound and realistic budget. It is the budget that will help you take the first step to make your financial goals a reality. Budgeting techniques are not required by small business owners but by everyone who belongs to any profession. Even celebrities manage their living within their prescribed budget.
Are you Astonished? Don't be!
Let's look into some of the prominent celebrities' best budgeting tips to business owners and how they maintain their budgeted life.
Robert Horry: Don't Spend It Because You Can
He believes that if an individual earns a fortune; he just should spend it all. He should save it and spend on the things that are the most important to them.
He says,
"If I make a million dollar, I'm hoping I can keep a million dollars."
Ed Sheeran: Give Yourself An Allowance
Allowance is the amount you can allow yourself to spend; in short setting a budget on your expenses. Similarly, Ed Sheeran states that he has set an allowance of approximately $ 1000 per month for his expenses.
Rob Gronkowski: Don't Blow Off Your Money
If you have money; you need to show it off, spend it lavishly and become flashy. On the contrast; professional athlete Rob Gronkowski has not been showy in cash. He maintains a good cash flow.
He states:
I live off my marketing money and haven't blown it on any big-money expensive cars, expensive jewelry or tattoos and still wear my favorite pair of jeans from high school.
Most importantly, P.T. Barnum advocates for budgeting in the following words:
A Penny Here, and A Dollar There, Placed At Interest, Goes On Accumulating And In This Way The Desires Result Is Attained, It Requires Some Training, Perhaps, To Accomplish This Economy, But When Once Used To It, You Will Find There Is More Satisfaction In Rational Saving Than In Irrational Spending.
Final Words on Budget for Small Business
Budgeting is essential; you need to understand how much you have, where you are spending it and then planning how you can allocate those funds best. Maintain a budget will help you keep a track on your spending, uncover hidden cash flow problems and also allocate your money into better financial goals.
So, to make the best out of your money; create and maintain a budget and equip yourself with the right tool or a budgeting app like Mint. An app allows users to sync all the bank and credit accounts in a single place so they can see how well they are doing within these saving goals. If celebrities, actors, politicians believe in budgeting, why won't you?
However, if you ask our advice; we believe in two things:
Create a realistic budget every month before the month begins
Track your expenses, review your spending, and save.
That's all for now! Is there anything else you need to know about budgeting? Comment in the section below! We will be more than happy to assist you.