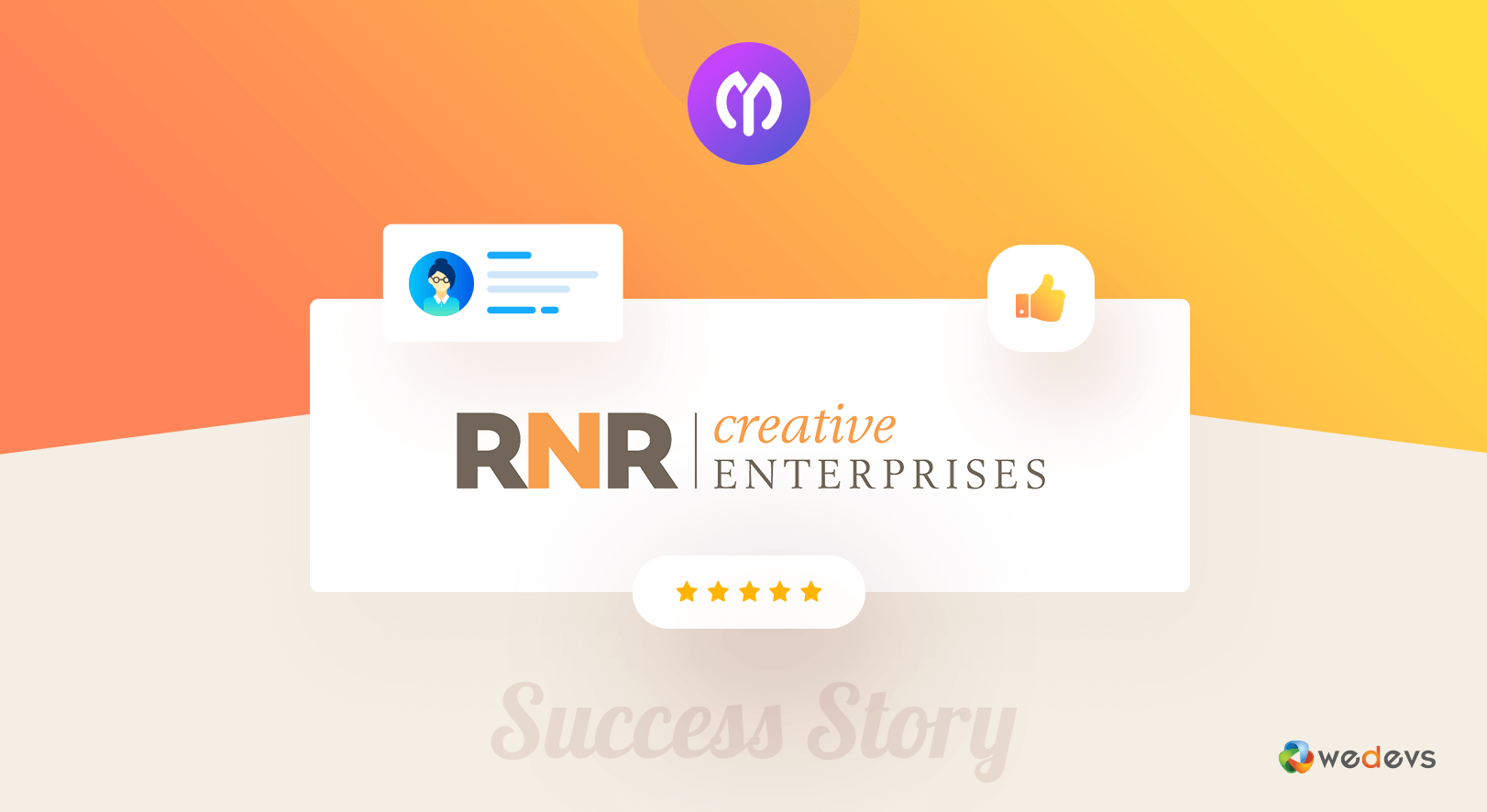 RNR Creative Enterprises Story of Success and Growth With WP Project Manager
There was a time when we used to think that big projects mean large places and a lot of workforces. The picture is totally different now. In this era of technology and information, we know almost all the big stuff can be done even in a small room. And how easy these are to manage.
Automation has not only facilitated our work, but it has also reduced a huge amount of costs and places.
Today, we are going to share one such incredible story of success and growth of a creative firm with WordPress Project Manager.
These days, designing a proper plan and strategizing the execution process are more important than your idea. The bigger your project, the smarter and extensive your plan. And utilizing perfect technology is a must. RNR Creative Enterprises did the same thing and they met success with a very short period.
Let's jump to the actual story.
RNR Creative Enterprises and The Team behind It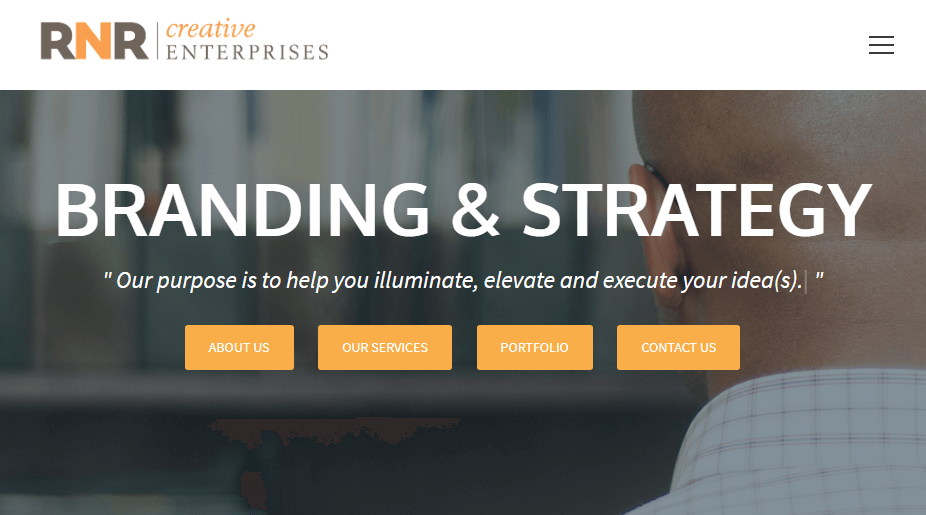 RNR Creative Enterprises is one of the prominent design firms based in Denver, Colorado. They work on building brands. What a business organization may need from its planning to execution, RNR has the ability to handle everything very well.
Our purpose is to help you illuminate, elevate and execute your idea(s)

–Team RNR
RichardNRhodes is the brain behind RNR Creative Enterprises. He started his career as a design and branding practitioner around two decades earlier. Going ahead with a certain goal, he built a fully customized branding and consultancy firm named RNR Creative Enterprises.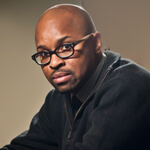 With a great in-house team of professionals, Richard is now moving forward to achieve his next bigger goal through quality branding and strategic supports.
RNR Creative Enterprises covers a broad service area including-
Branding, Advertising, Web Development, Strategic Solutions, Brand Storytelling, Video, Strategic Communications, Graphic Design, Creative Management Services and consultancy, SEO/SEM and more…
They have a team of business and communications strategists, writers, designers, developers, and programmers to produce content across the whole media spectrum from traditional broadcast, print, collateral and direct mail to new media including the web, email, social media, apps, and mobile products, etc.
And with all the above, the company is riding high day by day.
RNR's Struggle and Meeting the Solution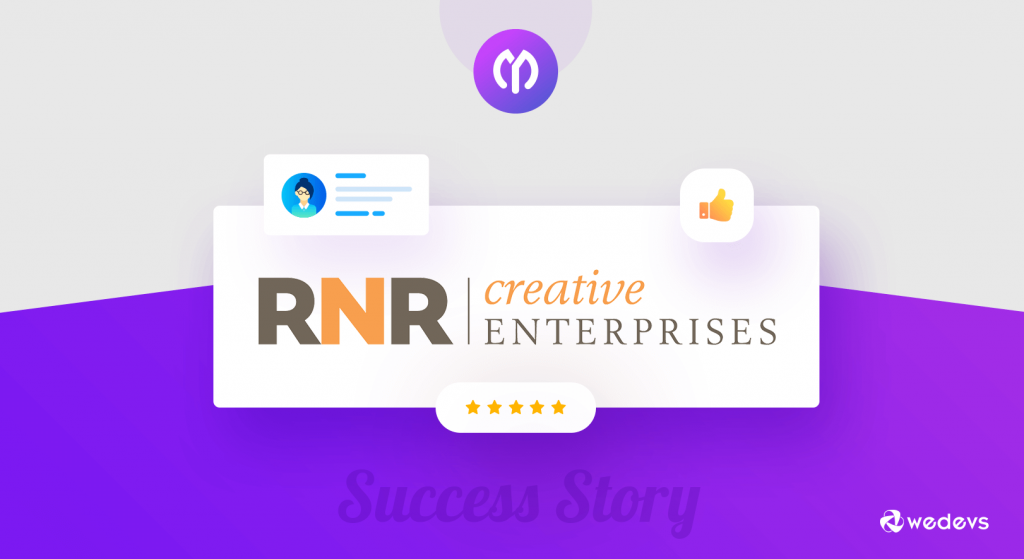 Through offering quality services to thousands of organizations over the years, RNR has become one of the great reliable creative service providers in Denver. But at a point, when they were growing and both of their projects and team members were increasing, RNR greatly felt that they need an automated solution to easily manage their growing team and projects.
Projects and situations RNR needed to handle at that time were-
Creating various projects
Adding unlimited tasks to each project
Assigning people to a specific task
Opportunity to discuss, file sharing
Creating milestone and tracking the progress
Making reviews and shortly overview all the project through a stunning dashboard or frontend calendar
More facilities like getting timely reports, opportunity to use advanced tools like Time tracker, Kanban board, Task labeling, etc.
Third-party app integration to customize the entire task management process
With all these situations and needs, RNR started to find and select a solution that really able to provide meaningful support.
How Did WP Project Manager Come to the Rescue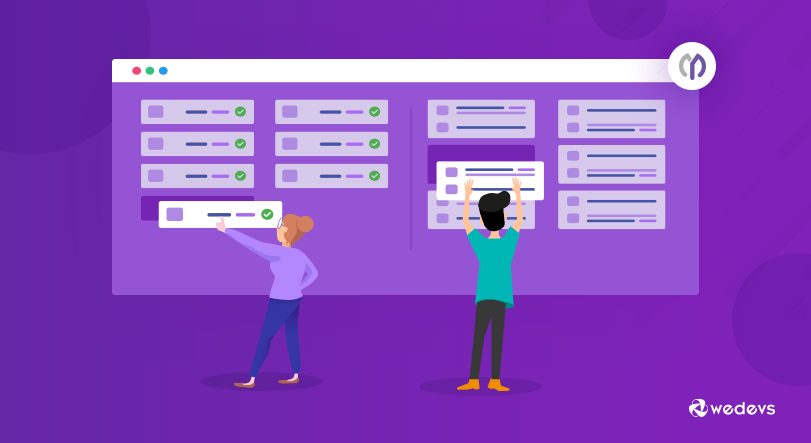 Having lots of projects under the parent company, RNR Creative Enterprises also have two independent organizations.
So that you can easily understand their actual project counts and the necessity of ensuring real-time support to service-holders.
Since RNR Creative Enterprises uses WordPress as their web platform, there were lots of project management solutions out there. And they found WP Project Manager Pro as the most responsive solution they were looking for. Check out what Richard says-
I use the WP Project Manager as a complete intranet for all of my large-scale projects where I need to manage massive complex collaboration, managing digital assets, and track the progress of the entire process.

–Richard, CEO, RNR Creative Enterprises
We said earlier that- with all their sister concerns, RNR has to manage a vast number of projects. And all are very serious to schedule, manage, monitor and execute on time. They really had not any consideration to compromise with the quality of the solution.
RNR Creative Enterprises believes that 'Ideas are Crucial. Strategy is Important. Execution is Everything.' And they relied on WordPress Project Manager Pro to smartly manage and execute all of their projects.
Considerations to Choose WP Project Manager Pro
WP Project Manager is a project management solution for WordPress users with a rich collection of features including unlimited project and task management, assigning people, creating milestone, tracking the progress, team discussion, to-do list, email notifications, etc. and all are free for anyone within the community.
WP Project Manager pro version includes features like Subtask, Time Tracker, Kanban Board, Recurring Task management and more.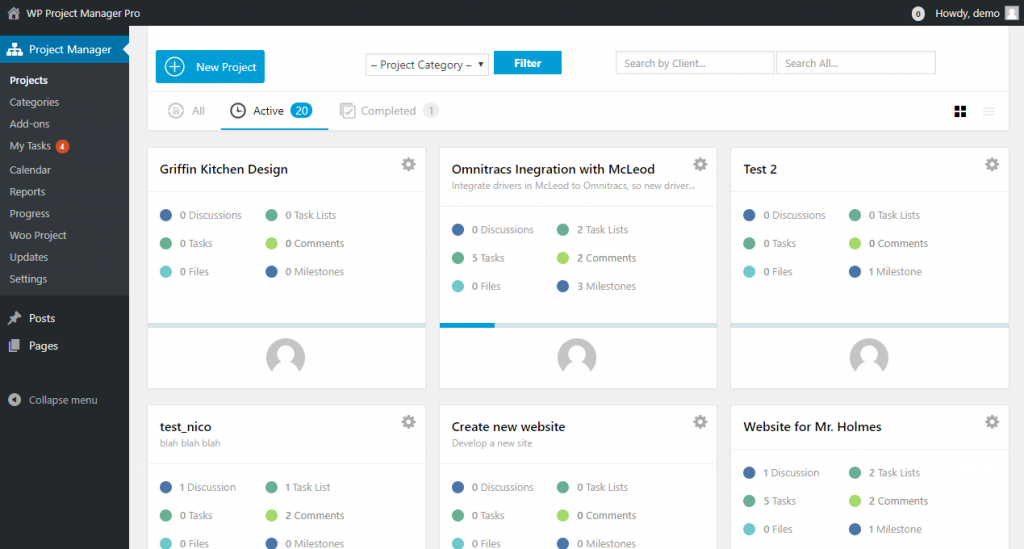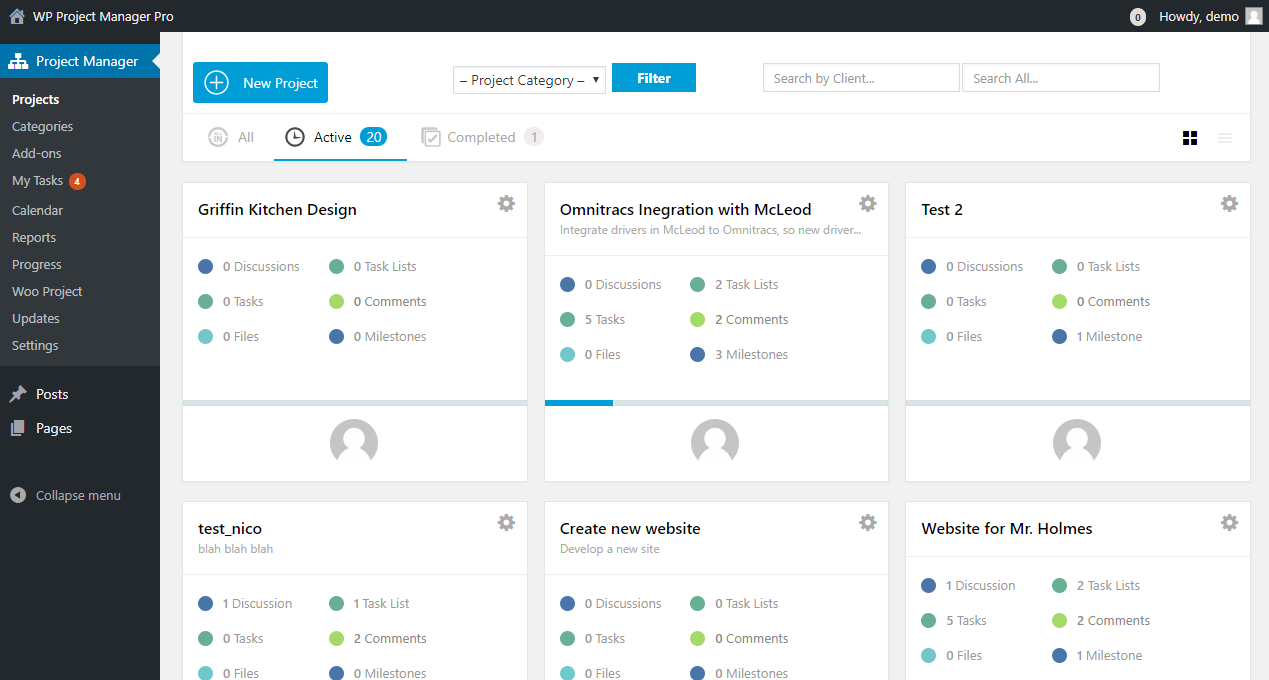 As RNR Creative Enterprise was rapidly growing and they badly were in a need to manage all their project easily on time and budget, WP Project manager came to the light with a lot of functionality and great support. If you compare its easy-smooth user experience with other available solutions in the industry, you will definitely refer to WP Project Manager.
Our company is growing and thriving, and all of our projects are on time, under budget and practical solutions in the marketplace. All thanks to the WP Project Manager

Richard, CEO- RNR Creative Enterprises
Are They Happy with The Solution?
Up to now, you have listened to the beginning part of this story. RNR as an enterprise, their struggle of handling the growing team and projects and picking up the WP Project Manager Pro. Now the question is- are they happy with the solution to ensure real-time service and make their customers satisfied too?
Have a look at what their customers say to get the real picture.


Check out RNR's portfolio page to get a bunch of case studies about what the company has done throughout the years.
Coming to this point, it's now clear to you that what will be team RNR's feeling about WP Project Manager. Yes, since they are going forward with making and keeping their customers satisfied, RNR too happy with WP Project manager. See what does Richard say!
To date, all of my clients love this solution.

Richard, CEO- RNR Creative Enterprises
WP Project Manager's Scalability for Small to Large Enterprises
WP Project Manager is one of the top useful project management solutions in the WordPress industry. You can manage your any type, sort or size of teams and projects with this easy-to-use plugin. Creating unlimited projects, task lists and assigning-removing people would enable you efficiently handle all your on-going or upcoming task from a single place.
With a free version, WP Project Manager also has a rich collection of modules. You can customize the solution just as you need. Have a look at some pro features of WP Project Manager.
As you already know that with a huge number of projects, RNR Creative Enterprises is managing their day-to-day activities and providing all sorts of supports for years. And they are very happy with WP Project Manager. Richard and his team have recommended the solution for any business, especially for SMEs.
The WP Project Manager plugin is an invaluable tool for any business, but especially for small companies that tend not to have large, robust in-house tech departments.
WP Project Manager is not only let you manage your projects, but you can also track all sorts of web-based tasks with a to-do list, milestones, time-tracker, and advanced task management tools.
This awesome solution enables you to ensure and increase team-collaboration through discussion, adding comments, private messaging and more.
Moreover, you have the opportunity to get reports and overview the completed and on-going tasks.
Confused to Choose the Right Solution?
If you are struggling to find the best project management solution for your small-medium-large enterprise, WP project manager would be your wise choice. RNR Creative Enterprise' story of success and growth could help you go ahead with your decision.
The ability to get updates about all your on-going projects by just one click will let you plan and execute your any sort of task on time and get the best output from your team.
Returning to You
RNR Creative Enterprises is one of the great real-world examples which met success through offering quality service on time. In this busy world, your success depends mainly on your team and time management. And a smart project management solution is a must these days to manage, monitor and ensure real-time service and support, as well as to increase team collaboration.
Over 7000 businesses now rely on WP Project Manager from around the world.
Are you using WP Project Manager? Share your story with us. Let the world know your struggle and the tremendous story of success and growth.