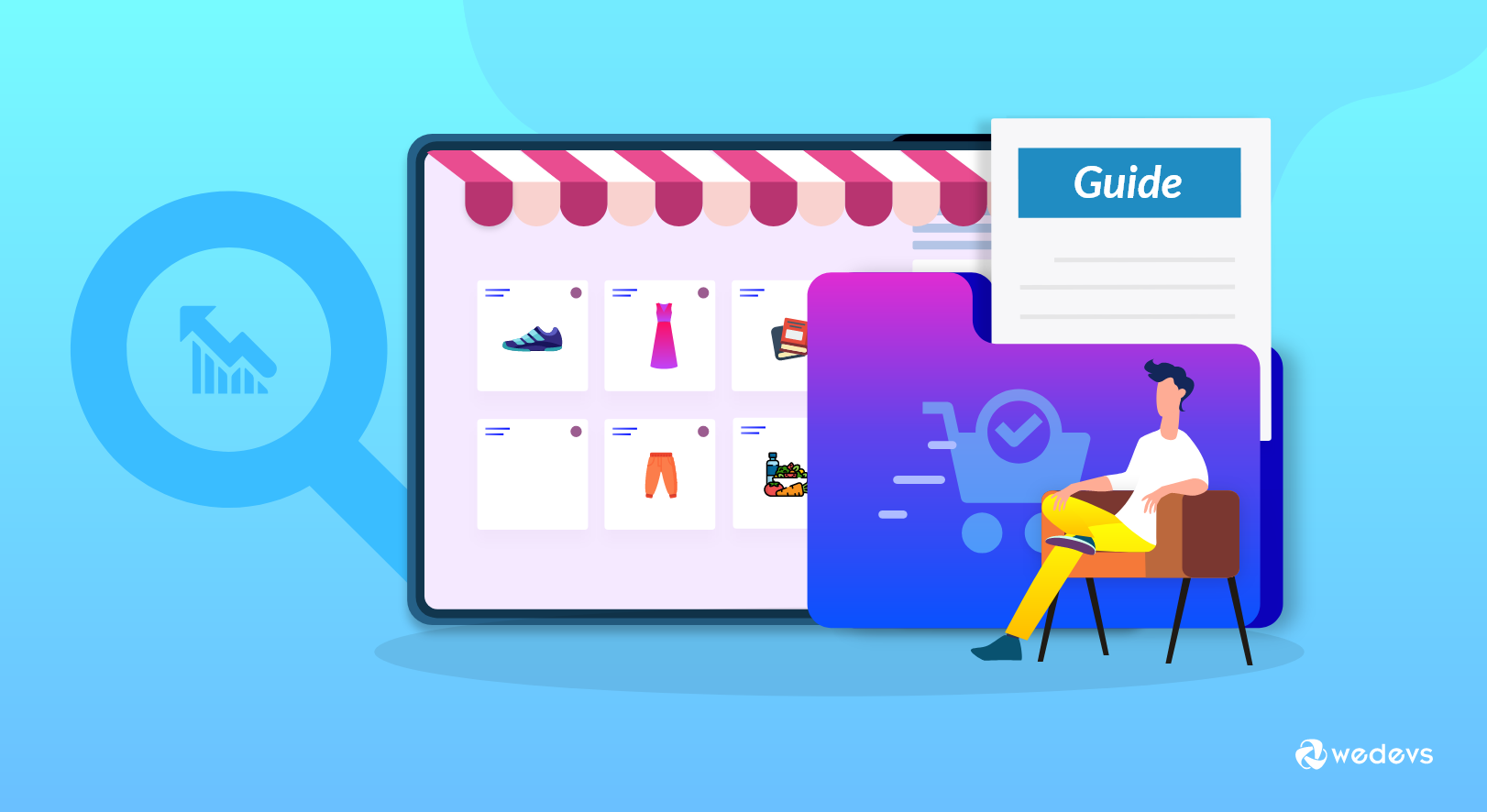 Ecommerce SEO: The Ultimate Guide for Startups
Looking for the best eCommerce SEO tips to increase traffic on your online store? Welcome! You have come to the right place.
If you own an eCommerce site, then one thing will bug you for sure and that is " Traffic". Every online store owner and growth marketer is trying to do the same.
There are many ways to increase traffic for your site. Paid ads will get you higher rankings on SERP but this method is quite expensive to sustain for a long time. That is why Search Engine Optimization or SEO is the ultimate solution.
Sadly, many eCommerce stores don't acknowledge or are simply unaware of it. And it is difficult to get the hang of the whole idea of the SEO.
Here we tried to give you a basic understanding of eCommerce SEO. So, sit back, have a cup of coffee, and bear with us.
What is eCommerce SEO & How It is Different from Traditional SEO
eCommerce SEO is the search engine optimization for for an online store. It is the process of generating more organic (i.e., non-paid or free) traffic from sites like Google, Bing, and Yahoo to your online store.
Say, you have an online clothing store where you sell Men's T-shirt, there are many who has the same type of business. Now, if you search Men's T-shirts on Google,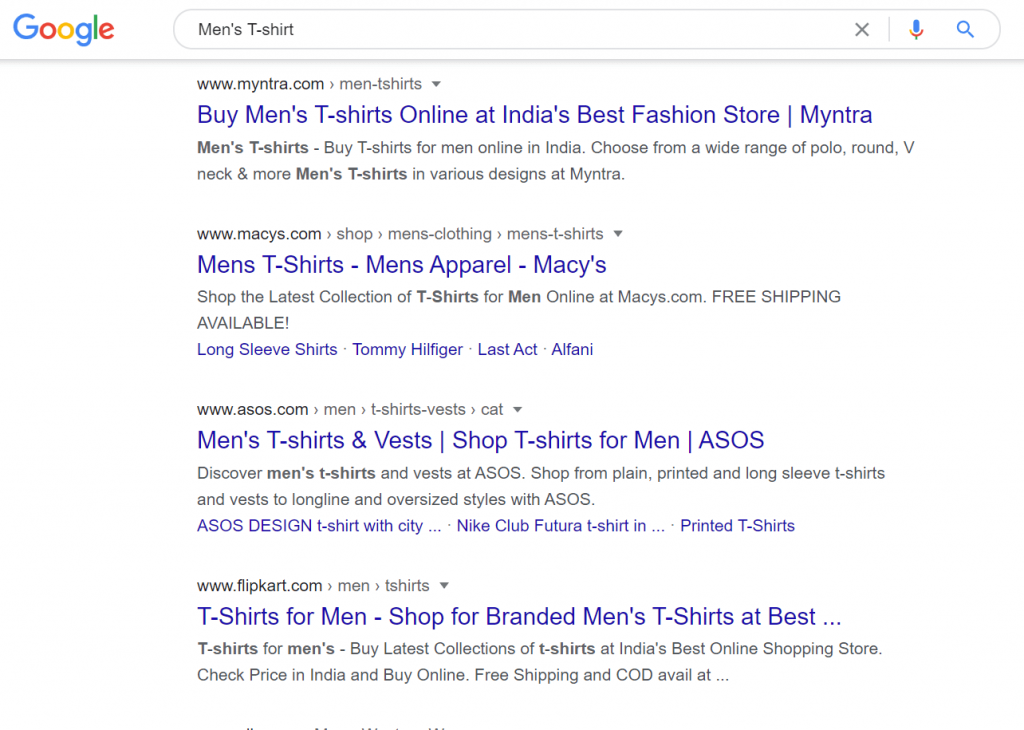 You will see these results on the first page, and mind that 95% of people don't go past the first page results. That means most people will go and look for their desired products from these pages. So, what have they done to get the 1st-page ranking? Yes, well-written content with SEO!
Google ranks pages that help people to find their answers so they don't need to come back the second time.
From the research conducted by SEMRush, you can see that almost 38% of traffic is generated from organic searches. And what is going to help you gain this traffic? SEO.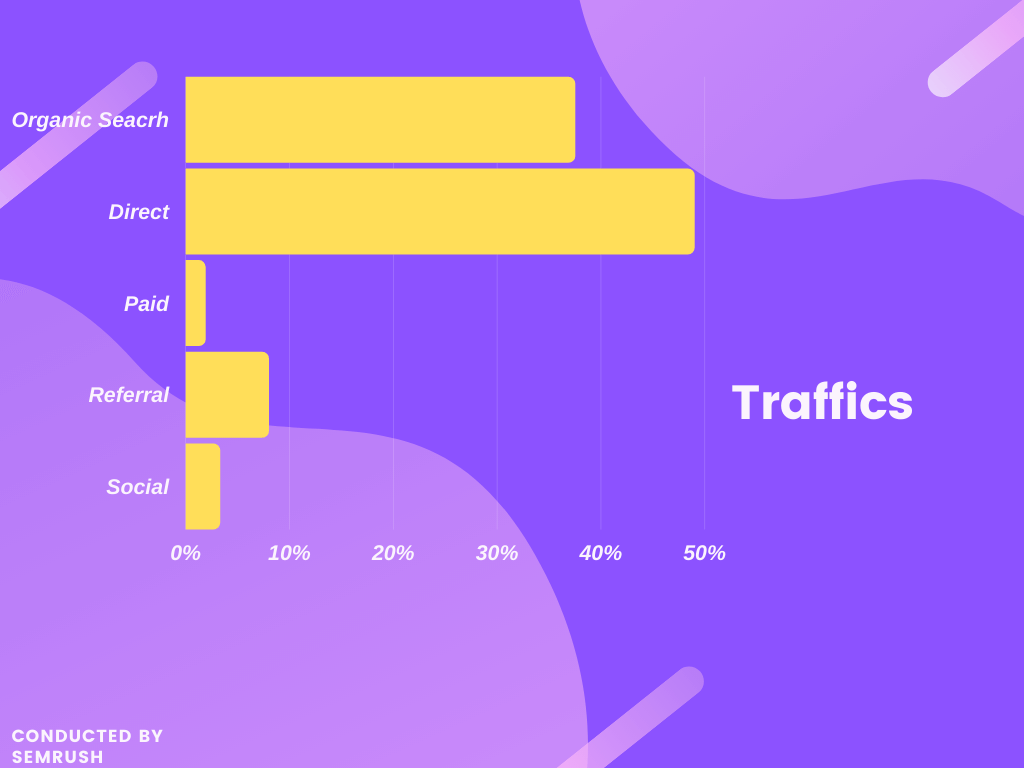 Now hopefully you have understood the power and the necessity of SEO for your eCommerce site.
Why eCommerce SEO Is More Important In 2023?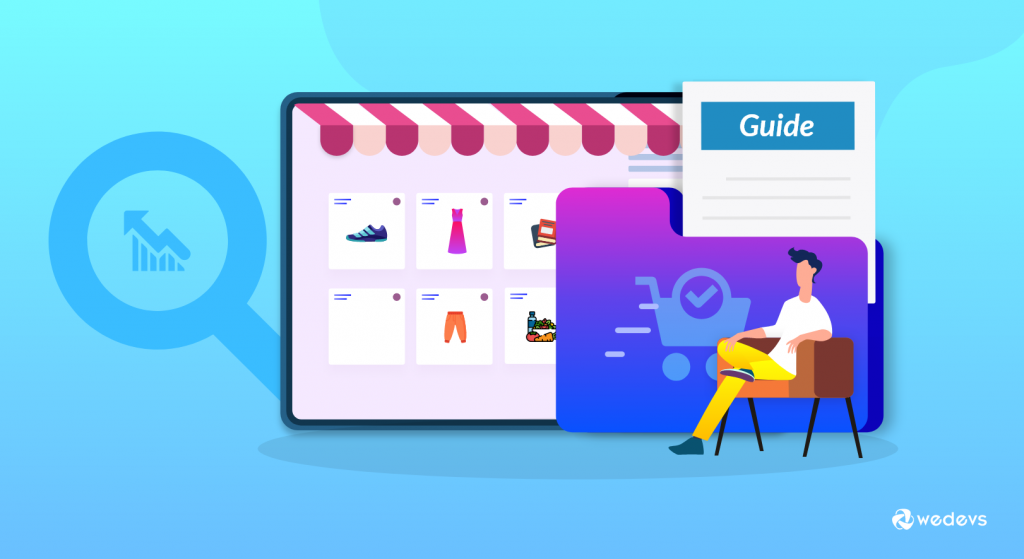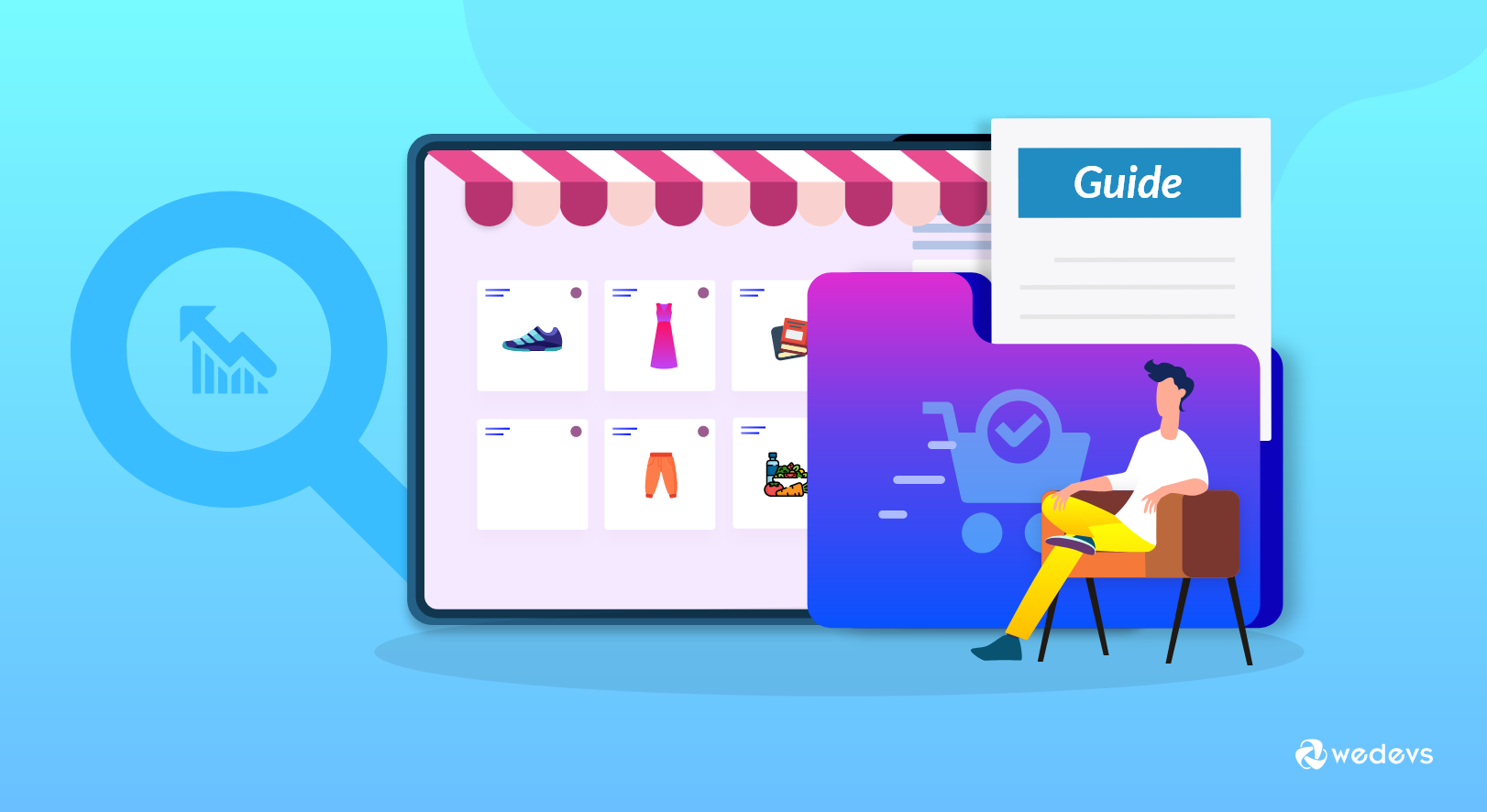 Search Engine Optimization (SEO) means the process of generating more free or natural traffics from search engines like Google, Bing, and Yahoo! You can also say it is a scientific way of optimizing your website using specific keywords to rank higher on search results.
Statistics show that a whopping 44% of people start their online shopping with a search engine query. The potential to reach these customers through SEO is huge and can potentially lead to increased sales and brand recognition.
Other than that, there are more reasons why eCommerce SEO is important-
Increases organic traffic
Improves user experience
Targeted keyword optimization
Enhances brand visibility and authority
Mobile Optimization
Competitor advantage
Long-term cost savings
Proven eCommerce SEO Tips To Get Your Desired Traffic
We have finally reached the part you have been waiting for. We are going to dig deep and give you all the details about the eCommerce SEO guide that you need to start implementing on your eCommerce store. These are the best practices of SEO for any beginner-level online store platform.
Start With Keyword Research
On-Page SEO For Advanced Boosting
Technical SEO & Their Fixes
Local SEO
Content Marketing
Link Building
1. Start With Keyword Research
The first step of how to do SEO for eCommerce is Keyword Research. This step is important for two things,
You will get a target keyword that will help you to rank on the first page
Also, that keyword will gain a lot of traffic and cause customers to buy.
Now, these are the ideal situations for any store owner. But eCommerce keyword research is not about how difficult the keyword is or how often people search for it. It is about buyer intent or buyer persona.
Now, how to perform keyword research?
We are going to take the help of some wonderful keyword research tools that will help you get us the target keyword we are looking for. So one of our main eCommerce SEO tips is to let you know how to perform keyword research.
#Conduct Your Keyword Research With SEMrush
SEMrush is a fine research tool to start off with. It has a database of over 17 billion keywords and it's an expert on finding long-tail keywords.
Long-tail keywords help you slowly build up domain authority and you can begin ranking for a valuable keyword with high search volume.
For example, when you search for Mobile Phone, the Keyword Magic Tool option will let you know search volume, trends, keyword difficulty to rank, CPC, and more for the term 'mobile phone.'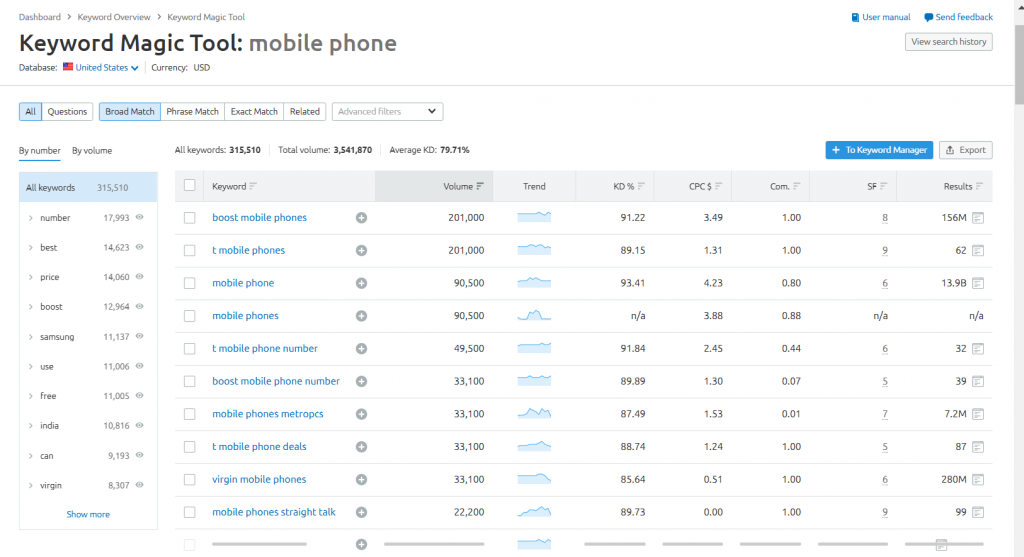 #Utilise Google Suggest
When it comes to finding keywords and keyword suggestions, not many tools come close to Google.
Therefore, if you type mobile phones you will be able to see additional search results on the suggestions at the bottom of the SERP.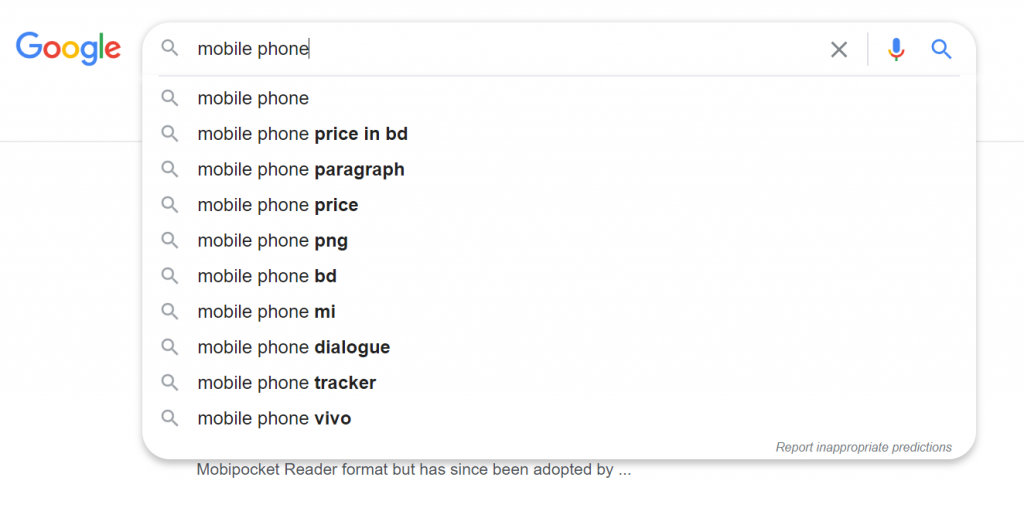 You can also utilise Google Keyword Planner to pick up the right keywords.
#Amazon Suggest For Long Tail Keyword
Amazon Suggest could be a great platform to find long-tail keywords.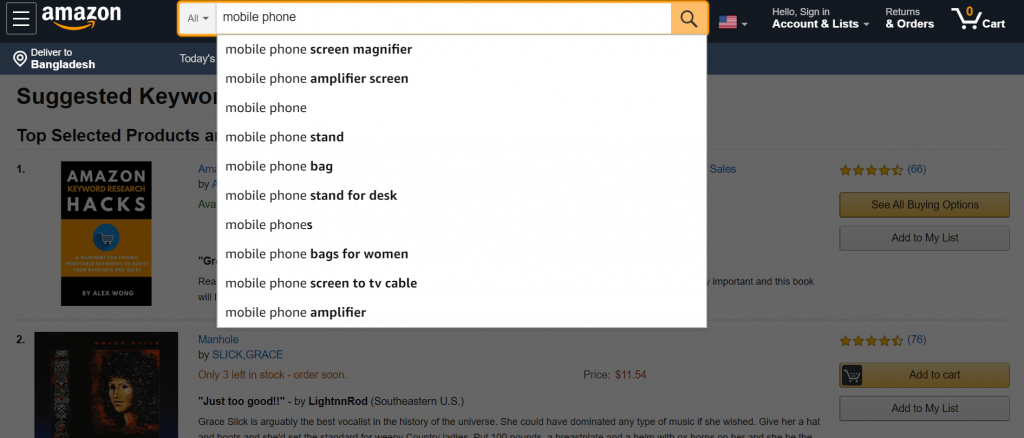 Don't Forget to Optimize Your URLs
To rank higher in the SERP, you need to optimize your URL so that they are SEO and user-friendly. They should be clear and related to your targeted keyword.
You should not use long URLs. Rather make it short and sweet.
Example: www.themobilephonestore.com/phone/stylish-phones
Also, if you can avoid numbers or use as less as you can. Because it makes it harder to read and doesn't add any meaning.
2. On-Page SEO For Advanced Boosting
Next on your eCommerce SEO tips is on-page SEO optimization. This will make sure Google knows exactly what your pages are all about. It also helps you appear in other search engine SERPs.
Optimize Title Tags
Title tags have the most impact on a page's CTR as they have considerable SEO potential. People and search engines will know about your pages through these tags.
Your title tag should be,
55-60 characters long
Descriptive
Add your company name at the end, for search intent
Add Modifiers Like "Buy", "Cheap", "Best", "Free Shipping" and "Deals" to Get More Long Tail Traffic
Use Words like "X% Off" and "Lowest Price" to Boost CTR
Write Short but Smart Meta Descriptions
When you search for content and the top search results pop up, you can get an idea about the content by looking at the meta descriptions. Here is what your meta description should look like,
Not more than 150 characters
Personalized for each page
Need precision
Proper explanation
Include Phrases Like "Great Selection", "FREE Shipping" and "All Our Items are On Sale" To Maximize Your Page's CTR
These guidelines will help you create the perfect meta descriptions for every page.
Use Short but Keyword Rich URLs
According to Backlinko, using a shorter URL tends to rank higher on Google's first page than long URLs. However, for eCommerce sites, URLs are longer by default because you need to use categories and subcategories. But, that doesn't mean you want your URLs to stretch out to 50+ characters.
Speaking of using SEO-friendly terms in your URL, you also want to make your URLs keyword-rich.
Optimise Images in A Right Way
As a store owner, you would like to give your customers the satisfaction of giving the details of every product. That is why it is important to add high-resolution images of the products.
But, many of the owners forget one thing. The page loading speed. Google acknowledges the site with less page loading speed. Image optimization is one of the ways to reduce page loading speed.
Compress images using PNG, and WEBp formats. You can use the tinypng.com to keep the image size under 1 or 2 MB
Edit the filename and keep it close to the head keyword for SEO purposes. Don't keep it like 1234.png, rather keep it polkadot_shirt.png
Make the file name as descriptive as possible.
Add Unique Content with a Proper Product Description
Even if your site has thousands of products, you need to add unique content for each of them. Sorry, but there is no other option or no shortcut to it. You might need some time or you can hire someone to do it for you.
With huge competition search engines require content to be able to understand it and rank it accordingly, making it important for SEO.
You can start with your important pages. Remember you need to write at least 1000+ words and use your keyword 3-5 times at least for every product and category. If you want you can add if any product has any special qualities, won any awards, compared to other products, and also a FAQ section.
Add Long-Tail Keywords and LSI Keywords For Your Contents
This is the time to use the keywords you have searched extensively at the start. You can use them to write your content. These keywords can prove to be an effective search engine optimization plan.
Remember, long-tail keywords have a 4.15% higher rate than short-tail keywords.
Also, you need to utilize the LSI keywords to further optimize your products.
For example, let's say you were optimizing an ecommerce category page around the keyword "slow cookers". Terms closely related to that keyword include:
Crock-Pot
6 quart
Timers
Pressure cooker
Manual
Stainless steel
Schema.org Markup
Schema Markup will help your user to navigate your site quite easily and for Google to understand your content. It can also result in a higher CTR of up to 30%.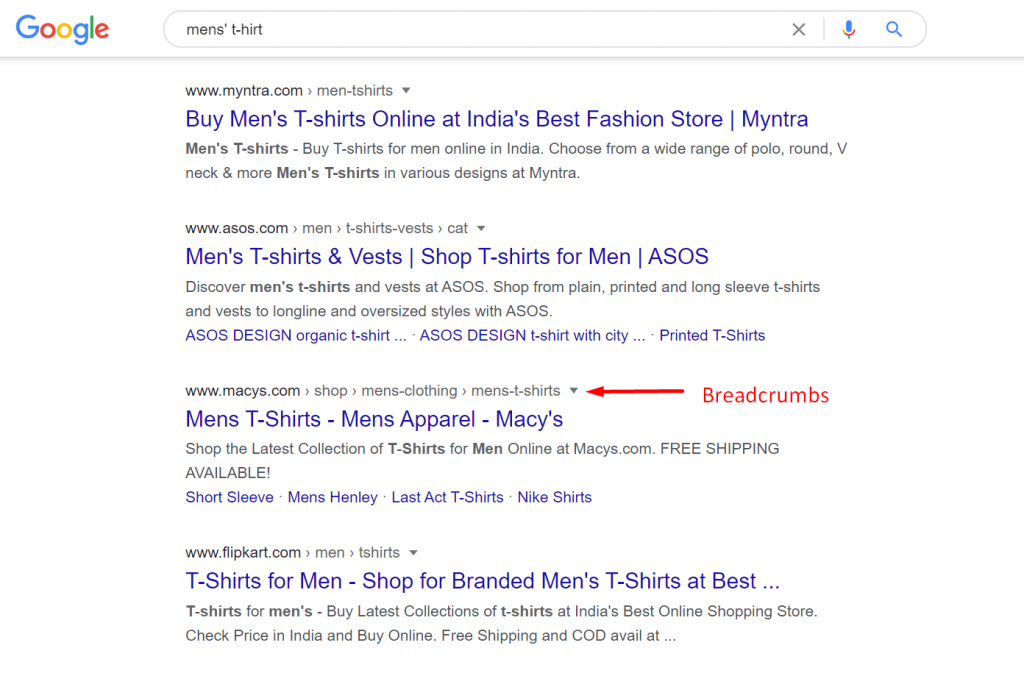 Some of the most common schema properties include:
Product reviews and rating schema
Product schema
Breadcrumb markup
Business details including contact
Product availability schema
FAQs
Internal Linking
Internal linking is an important part of eCommerce SEO. When you link to your other pages on the site that is internal linking. It helps boost SEO, helping you to rank for your chosen keyword, as well as improve the user experience by suggesting related pages to browsers.
Remember, you have to be smart to do internal linking and make sure you don't link to irrelevant content. It should be done in such a way that it will help the user navigate and find useful content.
Optimise CTAs on the blogpost
Motivate visitors to take action on your site through engaging CTAs that provide benefit to your users. SEMrush's On-Page SEO Checker can help you do exactly that, by finding on-page SEO ideas based on the top 10 real-time competitors for your keywords.
3. Technical SEO & Their Fixes to Improve Website Performance
SEO is not only about keywords. There is a technical side to it. You have to determine site speed, user experience, mobile-friendliness, and working links for your site. In short, it is to ensure the best experience for users.
That's what Google cares about at the end. So in our next eCommerce SEO tips will be about finding and solving technical SEO.
But first, you need to,
Identify The Technical Issues
In order to optimize the technical SEO for your site, you need to first know how to find the issues in the first place. Because fixing those issues can be the real difference between you and your competitors.
The Important issues are,
Find out if there is any duplicate title tags or any similar meta descriptions
If there is any similar content on the site
Page speed
404 errors, that will impact SEO crawlability
Low word count in any of the content
Broken images, links, that can affect SEO
Pages missing Schema.org markup.
SEMrush's audit tool offers a website crawler that will help online store owners to uncover these real and important issues for their sites.
Fixing Technical Issues
Now that you know about those issues, we are going to tell you how to fix those.
Remove Duplicate Content
Duplicacy is not welcomed by anyone. Google doesn't like it either. However, it is natural to have a few duplicate content when you have thousand of products with product descriptions. It can lead to crawl waste, impacting the crawlability of your website.
To remove duplicate content,
You need to use indexing for pages that do not generate search traffic or robots.txt
Have a modern Content Map to identify where duplicate content exists
Hide the duplicate within the original content
Use canonical tags to signal to Google which product page is the main page.
Increase The Word Counts For Short Post
It is truly a challenge to write detailed descriptive contents for every product. So, some content doesn't fall into the standard of Google. We can also call them "Thin Content".
You can fix this issue by creating more detailed product descriptions that cover up to 500 words minimum.
Get All The Pages Under 3 Clicks
You need to find the "Deep Pages". That means when you have a big eCommerce site then there will be some pages that takes the user more than 3 clicks to find. It needs to be avoided.
This simple structure hack can avoid any crawlablity issues and obviously improve user experience.
Increase Page Load Speed
We discussed at length in the first part of the article about how Google likes sites with fast page loading speed. That is why it is important to ensure all your pages are up to speed and no page is taking extra time.
You can do that by,
Optimizing images on every page
You can use CDN to help with your page loading speed.
Fix Broken or Missing Links
Links are used to help the customer with relevant information or navigate around the website. Also, you can use it as chain to bring the customers to the desired page.
However, one break in the chain and the desired customer can be lost. That is why it is important not to have any broken or missing links in any of the pages.
HTTP Issues
HTTP issues may occur with eCommerce sites that have moved their domains to HTTPS. HTTPS is an important ranking signal, therefore, addressing HTTP errors is critical for SEO purposes.
Wrong Pages Ranking
This happens when you use same keyword for two pages. Then, a product page can rank instead of the blog post or vice versa. At the worst, both pages won't rank.
You need to review every content of every page beforehand and make sure there are no duplicate keywords you are using for any page. Make sure you are identifying the strongest pages.
Ensure Schema Markup On Every Page
For eCommerce sites, not implementing rich results is to miss out on an important chance to stand out from your online competition in the SERPs.
You can add relevant structured data from Schema.org that will help to boost an eCommerce site's visibility, and it is easy to set up.
That's all for Technical SEO!
4. Local SEO to Reach Local Customers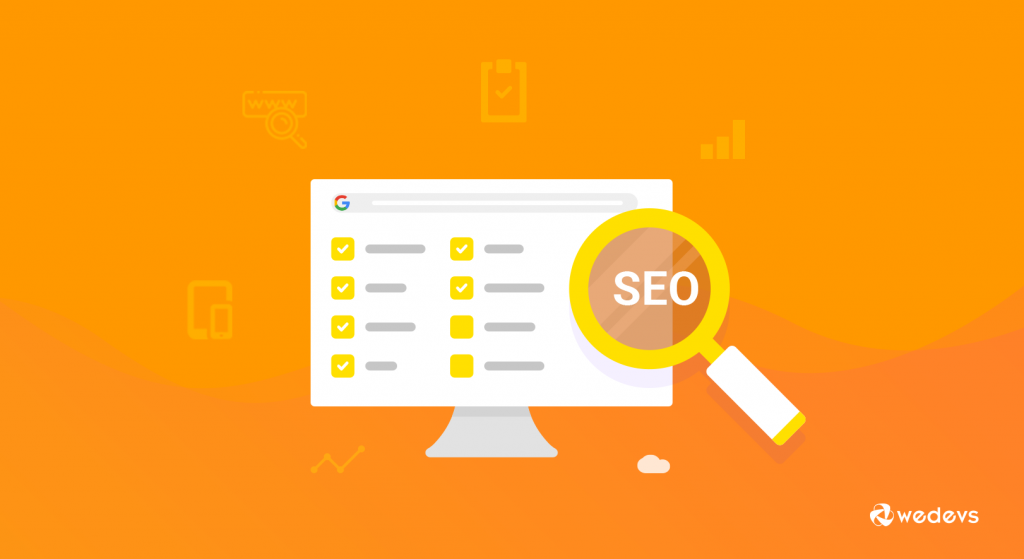 Now comes local SEO on our eCommerce SEO tips. However, it is not for everyone. But for people who have a physical store. If you want local site traffic then this practice is for you. For local SEO you need to do 3 things.
Claim Your Google Business Profile
Google offers a really awesome feature called Google Business Profile. You can put your business details into the Google database like your website information, address, hours of operation, pictures, reviews, and more.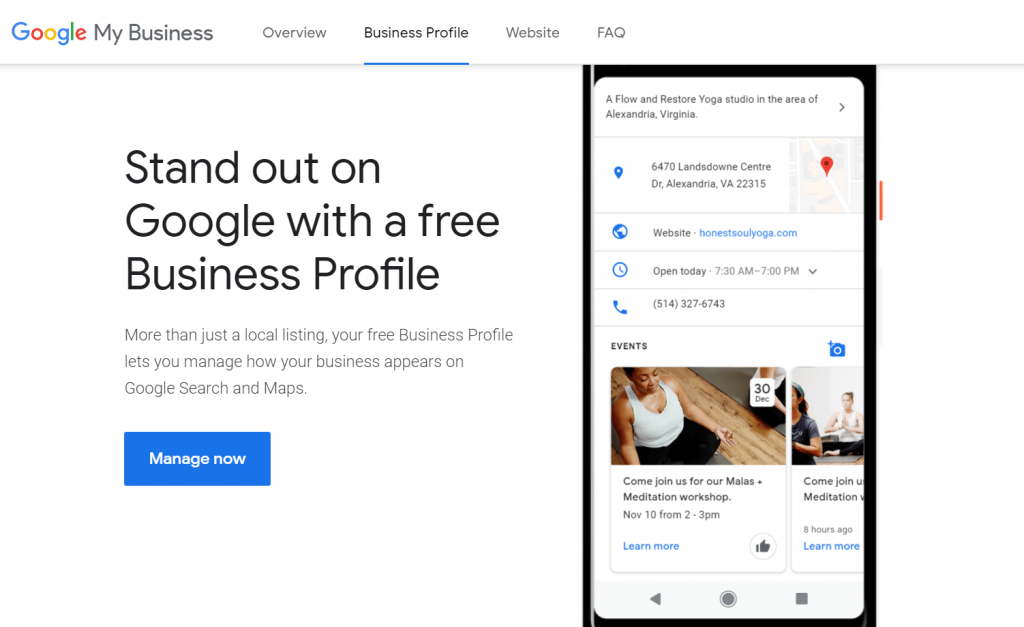 There is no harm in checking it out!
Get Links On Local Websites
Local links will help you build domain authority while helping the local rankings. You can use local blogs, local news outlets, or get acquainted with local associations.
Local Citations
When you get backlinks from other local websites then they are called local citations. You can get links from news outlets, magazines, press releases, and other local media.
These citations will help Google to know that you are popular in your area.
5. Content Marketing to Educate Users and Increase Sales
When you are looking for solutions for how to do SEO for eCommerce, you can't skip the content marketing strategy.
68% of consumers feel more positive about a brand after consuming content from it.
70% of people would rather learn about a company through an article than an advertisement.
That says a lot about the power of content marketing. It is a great opportunity to use your long-tail keywords and create high-quality content based on them.
You can create new ideas for articles and content, and publish them to get great traffic.
Here's how you can use content marketing for your eCommerce store.
Partnership With Influencers
Often we see that big companies hire influencers or brand ambassadors to promote their products or store. Usually, influencers and brand ambassadors have a high domain authority achieved through their website, or have a large following on social media, usually on Instagram, YouTube, or Twitter.
So people trust them. That is why when they promote something it works in the favor of that eCommerce site.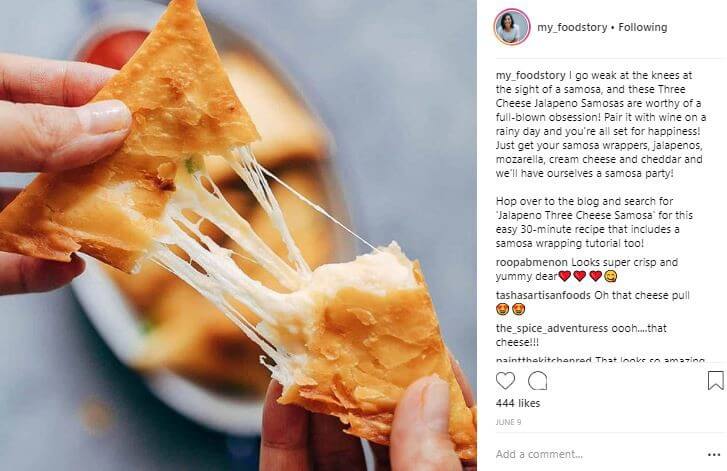 Also, they serve some purpose in eCommerce SEO. They bring valuable backlinks. The primary aim is to have them link your product from their site, which can be achieved by building a relationship with them.
You can do this in various ways, including sharing and commenting on their posts, sending free products, or simply contacting them.
Use the Power of Social Media
When we think about Facebook, Twitter, Instagram, etc we think about MEME's, stories, and status. But have you given thought that you can use social media for marketing purposes also!
Yes, that's right. You can use the content to share across the social media channels. It will have a positive impact on your site and also your products. It will be great for SERP as well.
Also, your social media presence will build site authority, and grow customer recognition with backlinks as bonuses.
Video Content
Video is a must for any kind of marketing. Almost 90% of people find assurance of buying a product after watching a video. Also, you can get an idea from the below graph.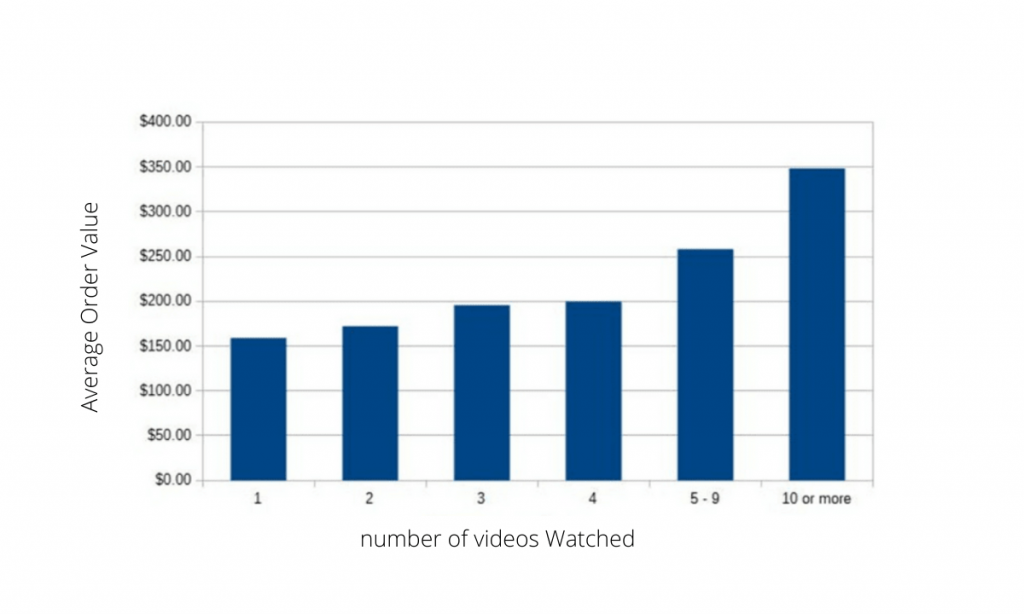 6. Focus On Link Building
Links are one of the top three factors for Google ranking. That is why it is a solid SEO strategy. Thus, our next eCommerce search engine optimization tips include how you can optimize link building on your site.
Connect to Research Groups & Events On Social Media
You can find groups or events related to your site niche on Facebook. Similar to using influencers, you can offer your products and ask if these could be featured within the group, or in coverage of an upcoming event.
However, remember you need to focus on attracting high-quality links.
Run Campaigns
Organizing creative campaigns is always a good idea. If done correctly it can have a huge impact on SEO.
We can take a look at how Kate Spade, a popular online store hit big with their campaign. They offered 60% discounts on all of their products with the tagline "hurry! they won't last long". That created urgency among the customers and skyrocketed their sales.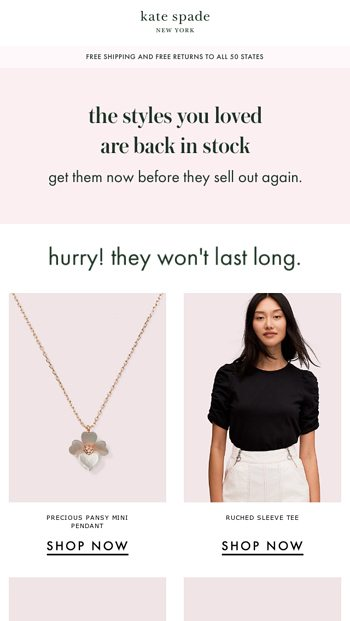 Guest Posting
Guest posting is a terrific way to earn links and backlinks. It will create brand awareness for your product and also increase your site visibility.
But you have to be smart when it comes to guest posting. Always remember to choose guest posting that is relevant to your niche.
Don't Forget Your Competitors
You have to be on the lookout what your competitors are doing. You need to find the domains that are driving links to their sites. The SEMrush's backlink gap tool can be of great help.
It helps you identify the websites that are linking to your competitors but not you.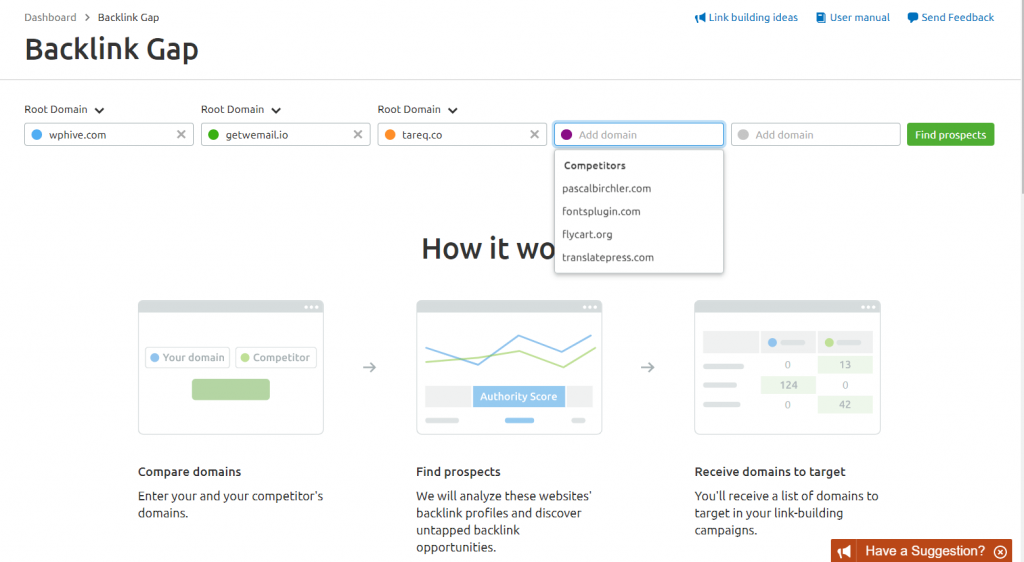 Note: You can use the broken link approach to get backlinks as well. Find any broken link on the website you want to get backlinks from. Then email them about the broken link and also mention your link to replace it. That way you are not only telling them about the broken link but also providing the link to replace it with.
7. Last-Minute eCommerce SEO Tips
Before we end our eCommerce SEO tips, here are some tips you need to remember before launching your site.
Ensure site security, make sure you are using HTTPS rather than HTTP
Make sure your site is mobile responsive, people use their mobile phones more to visit sites
Encourage customers to leave reviews and experience from their visit
Manage your inventory, deal with out-of-stock products
Create a simple checkout process.
This is the eCommerce guide that you need to follow to fully integrate eCommerce SEO for your online store.
Utilize eCommerce SEO to Generate Relevant Traffic
If you want your site to have thousands of visitors then you need to learn eCommerce search engine optimization. So, if you follow our eCommerce SEO tips you will be sure to be on a league of your own.
Also, if you are looking to start your own online marketplace you should have a look at Dokan multivendor marketplace plugin. It is the best multi-vendor marketplace solution in WordPress right now with 60000+ active installations.
The solution can be effortlessly optimized as its site structure is based on WordPress. Besides, the store owners can get better visibility on the search engine too!
If you found these tips helpful, do take a moment and let us know in the comment section.