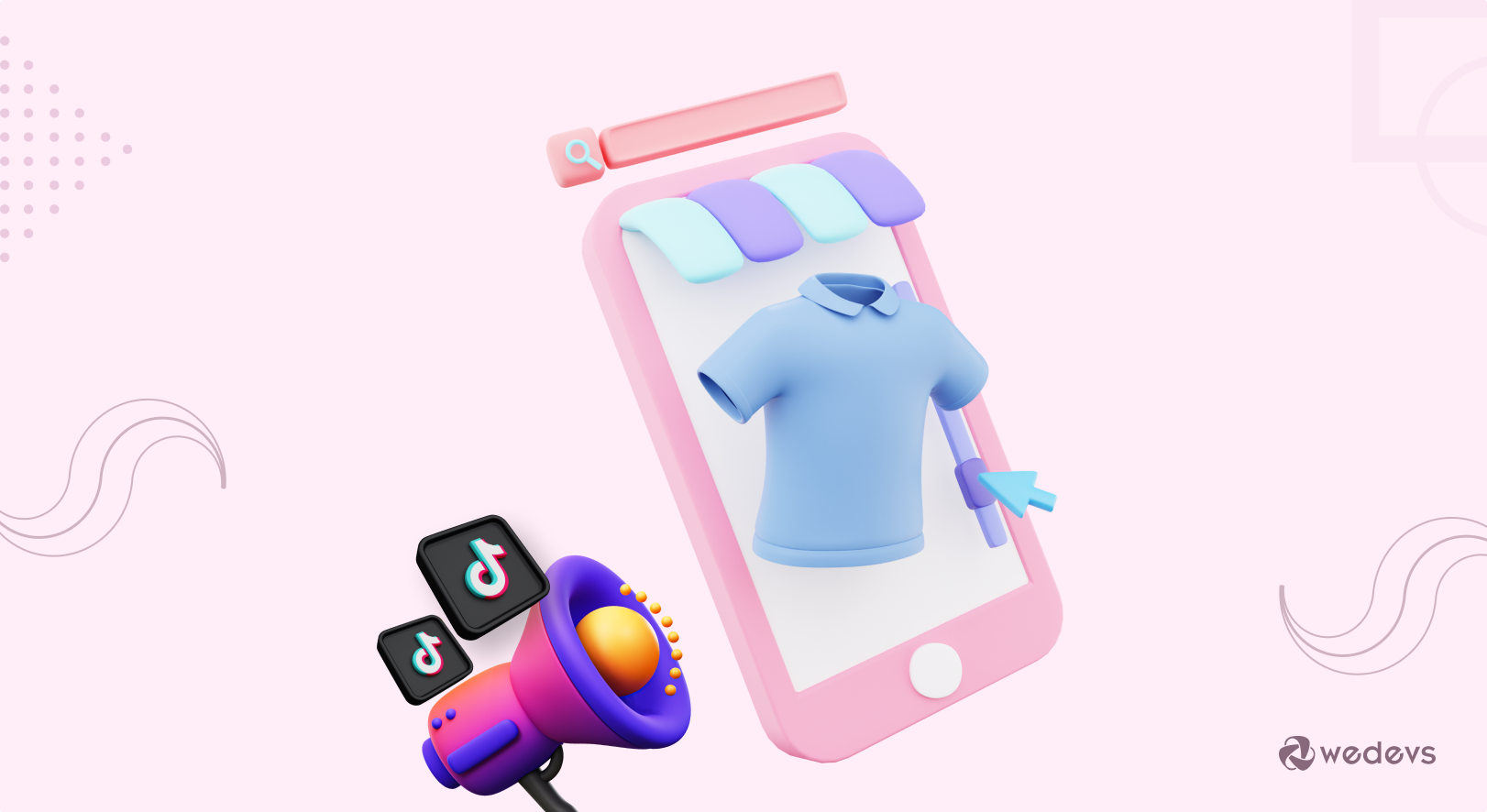 How to Sell Products with Your TikTok Business Account
According to an official TikTok report, 66% of users agree TikTok has helped them decide what to buy. You can also sell your products on TikTok and increase your revenue with ease.
On a serious note, TikTok has become one of the most popular social platforms not only for entertainment but also for marketing as well. We recently published an article discussing how you can promote your brand on TikTok. Utilize these tips to get more exposure for your brands.
We have been getting inquiries about selling products on TikTok after the blog went live. So here is a guide on how to sell products on TikTok.
Let's start with a basic query-
Is it Really Wise to Sell on TikTok?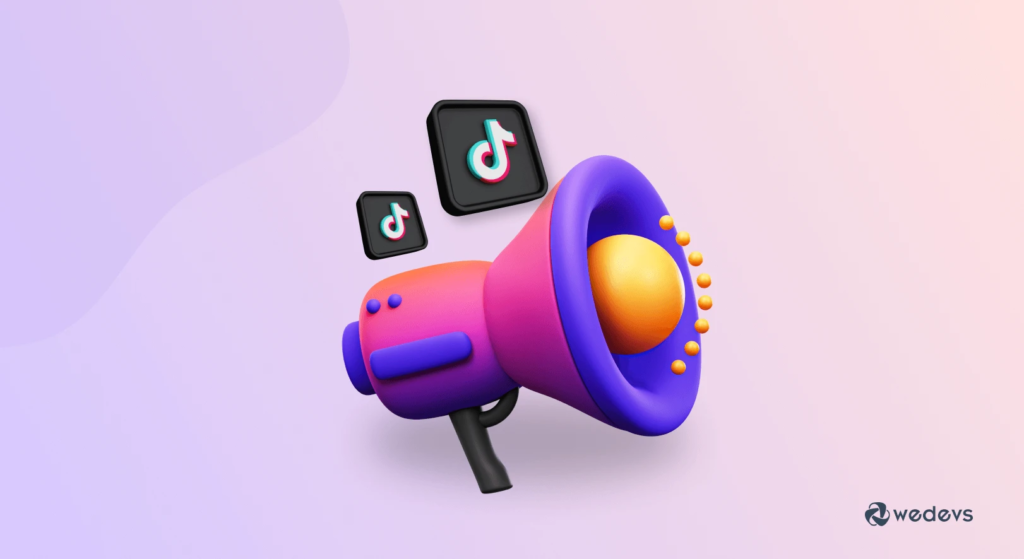 TikTok is one of the most popular social platforms in the world right now. TikTok has over a billion active users globally, and it can be useful for businesses looking to showcase their brand and market to a younger audience.
With Tiktok you can,
Target the younger audience, as 47% of users are between the age of 10-29 years
TikTok users are 1.5x more likely to immediately go out and buy something they discovered on the platform (TikTok.com)
Integrate with WordPress eCommerce site.
There is a myth that TikTok is only for entertainment and not for business. But the number of businesses joining TikTok to sell and promote their products is growing. Brands like Gucci, Oreo, Starbucks, and Netflix are using TikTok to promote their products and services.
So we can say that if you want to increase your sales and brand value then you should utilize TikTok.
How to Sell on TikTok: 7 Easy Steps & Strategies to Follow
TikTok has vast potential in terms of advertising and selling products. TikTok launched its business platform back in 2020 and since then 56% of users are already using this platform to buy products.
That is a huge number considering almost 1B users are currently using TikTok. And if you are thinking about selling your products on TikTok, now is the right time.
Let's see the steps on how to sell things on TikTok-
Set Up A TikTok Business Account
Create Your TikTok Profile
Optimize Your TikTok Shop
Create Amazing Content To Attract Shoppers
Embed TikTok Videos on Your Website
Collaborate With TikTok Influencers
Take Advantage Of TikTok Ads
Before starting here is an answer to a common question,
What are The Best Things to Sell on TikTok?
If you already have products, then you can skip this step. But if you are just starting out, then you should read through this step.
Selling products on TikTok is all about virality. You need to sell products that are snappy, colorful, engaging, and trendy. Before you select your products, explore the platform to get an idea of the products that are most popular.
TikTok has a list of prohibited products, so do check that out. Also, use the hashtag #TikTokMadeMeBuyIt to find the viral and trending products on TikTok. After doing your research, decide the product you want to sell.
Here is the list of most bought products on TikTok in 2022-
Cosmetic Products
LED Strip Lights
Kitchen Appliances
Stationery
Cleaning Products
Star Projectors
Water Bottles
Books.
Once you are ready with your products, it's time to create a room on TikTok. So you can sell your products online.
1. Set Up A TikTok Business Account
You have selected your product, now it is time to start selling products on TikTok. You can start by downloading the TikTok app from App Store or Play Store.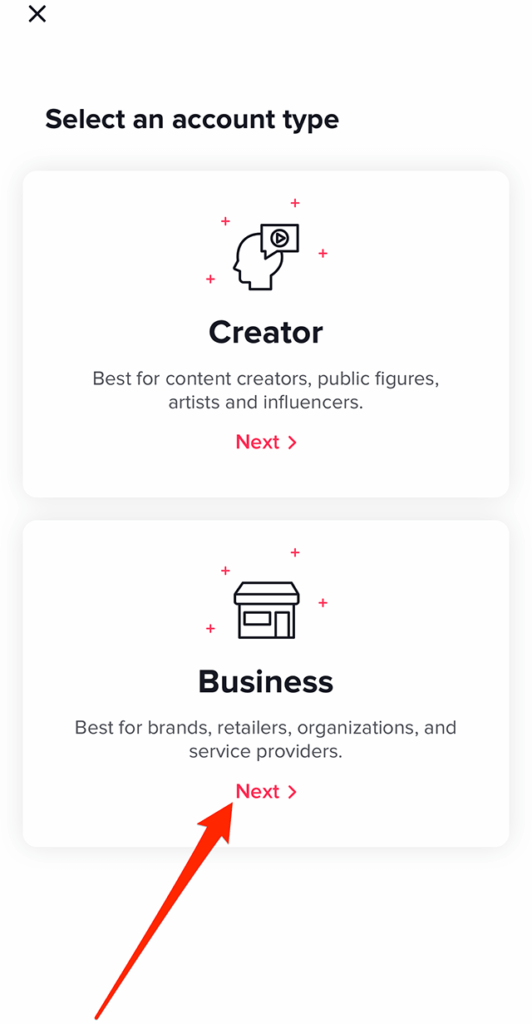 Just add the necessary credentials and set up your account. When you first create your account, it will be marked as a personal account. But in order to sell products on TikTok, you need to use a business account. Then you will be able to access the TikTok shop.
2. Create Your Profile with Necessary Information
You have to optimize your profile before selling your product. Because the business account allows you to link your website, email address, & social media accounts. You can add additional details to your account like a video & external links to your business.
You need to consider a few things when you set up your profile,
Describe your brand in the bio. Try to be short and sweet but ensure you get your message across to the audience.
Use hashtags. TikTok users search for products using hashtags. So, create your own hashtags or add trending hashtags related to your product.
Add a purchase link. TikTok allows you to add a link to your website. An impressive TikTok bio with an engaging CTA will make users want to click on the link you left there.
3. Optimize Your TikTok Shop
TikTok is all about flare and eye catchiness. The more you can do something unique, the more you have the chance to attract shoppers. If you have a product that is solving problems, then you are already one step ahead. Now you need to optimize your TikTok shop by,
4. Create Amazing & Relevant Content To Attract Shoppers
We have already talked about the importance of building amazing and attractive content in the previous blog. Moreover, we have talked about how to create amazing content for your TikTok shop. Here is a short recap,
Follow Trends to Publish Content on Tiktok
Create Short, Fun, Authentic Content Exclusively for TikTok
Create Engaging Content that Triggers Emotion
Add Call-to-Action (CTAs) in Your TikTok Videos
Publish Content With A Regular Frequency.
5. Embed TikTok Videos on Your Website
Now the best way to promote your TikTok business account is by embedding the videos on your website. If you have used WordPress to create your website, then embedding TikTok videos are very easy. Just go to any page or post and type TikTok in the block search box.
WordPress gives you the basic features to embed TikTok videos on your site. But if you want more advanced features, then you can various TikTok feed plugins to further customize the videos.
Embedding videos will help you gain followers on your TikTok account and bring customers to your website from TikTok. It is a two-way street.
6. Collaborate With TikTok Influencers
The best way to give your TikTok shop an initial boost is by collaborating with influencers. You can get an idea from this stat, "Mega-influencers had engagement rates of 4.96% on TikTok, 1.21% on Instagram, and 0.37% on YouTube."
TikTok is a creator-focused platform. So, it is a smart idea to partner with Influencers that will provide exposure to your brand. But remember, choose a TikTok influencer that will represent your brand. Don't go for the followers count but the relativity of the influencer.
7. Take Advantage of TikTok Ads
In order to let people know about your brand, TikTok offers different types of ads. So you can take advantage of them to get your store in front of your target audience.
There are different formats of TikTok ads,
In-Feed Video: In-feed native videos are shown before a user-uploaded video starts. TikTok gives the user the option to skip the ad.
Branded Lenses: Similar to Snapchat filters, branded lenses are reality filters that users can use in their TikTok videos.
Brand Takeovers: Brand takeovers ads are shown to users as soon as they open the app. They take up the entire screen & are usually animations.
Top View Ads: Top view ads appear at the top of users' For You Page when they first open the TikTok app. This type of ad allows your video ad to be up to a minute long.
Collection Ads: These ads allow you to place product cards in your In-feed ads so that when TikTok users tap on an item featured in a card, they are sent to a gallery or product page where they can make a purchase.
Dynamic Showcase Ads: These ads allow brands to automatically advertise thousands of products & personalized video ads. These types of ads are a type of social promotion that allows brands with large product portfolios to advertise on TikTok.
Lead Generation Ads: Lead generation ads enable brands to offer easy & secure forms in your In-feed ads for customers to share contact information. You can use it to promote launches & buzz up about new products.
These are the steps you need to follow in order to start selling on TikTok.
Popular eCommerce Brands on TikTok to Get Inspiration From
If you are looking for some inspiration then you should read about the popular eCommerce brands that are killing it on TikTok. Here are 3 popular eCommerce brands you should follow closely on TikTok,
Guess
Guess is a popular fashion store on TikTok. They ran the campaign #inmydenim, challenging followers to display their style in denim with before-and-after videos, from "mess to best-dressed." This challenge gave users to show off their creativity.
Ultimately the campaign has generated 52.7 million views.
Crocs
Crocs generated amazing results with its #ThousandDollarCrocs campaign. Users showed their "$1,000 Crocs," displaying creativity and flair, which is what TikTok is all about. The campaign has generated 3 billion views.
GymShark
GymShark is a popular fitness brand and accessories retailer that creates unique hashtag challenges that are in line with its aspirational workout-focused content.
Their #gymshark66 challenge, which asked users to transform their bodies within 66 days for a chance to win a free year's supply of GymShark goods, garnered over 45.5 million views, 1.9 million likes, and 12,500 comments.
Bonus: How to Gain Followers for Your eCommerce Tiktok Account
So you have probably opened and optimized your TikTok online shop already by reading our guide. But you are struggling to get followers and without followers, you won't be able to sell your products.
To ease your struggle, we have created a list you can follow to increase followers starting from ZERO!
Identify Your Target Audience
Leverage Trends, and follow the hashtags
Educate Your Followers by producing high-quality content and videos
Use Hashtags and try to create your own
Cross-Promote Your Videos on your website and other platforms
Post at the Right Time (do A/B testing)
Create and participate in Challenges
Engage With Other TikTok Creators
Use User-Generated Content.
If you follow these steps, then you will be able to increase the follower number.
FAQ(s) on How to Sell on TikTok
How much does it cost to sell on TikTok?
TikTok charges much lower commission fees compared to other selling platforms. For the first 90 days, you can benefit from a commission fee of 1.8% for each product sale. After 90 days, the cost will increase to 5%.
Is it free to sell on TikTok?
You can register as a merchant for free, create a selling TikTok account, and start marketing products to a captive audience. And TikTok says users are 1.5x more likely to immediately go out and buy something they discovered on the platform compared to other platforms' users.
How many followers do I need to sell on TikTok?
You must have a minimum of 10,000 followers. Your videos must have had 100,000 video views in the past 30 days. Your account must adhere to the TikTok Community Guidelines and terms of service.
Start Selling on TikTok Right Away!
It becomes more challenging than before to establish a successful eCommerce business. Even if you have a great product, it is hard to sustain without a proper strategy. You must be adaptive to new technologies to create a unique identity in this dynamic industry.
We have already published a blog about the marketing tactics you need to follow in order to strengthen your presence on TikTok. This article will help you complete the strategy and will educate you on how to sell on TikTok.
Here is a quick recap of the steps you need to follow-
Select Products to Sell on TikTok
Set Up A TikTok Business Account
Create Your TikTok Profile
Embed TikTok Videos on Your Website
Optimize Your TikTok Shop
Create Amazing Content To Attract Shoppers
Collaborate With TikTok Influencers
Take Advantage Of TikTok Ads
As you know, starting something new has its challenges. You will face many obstacles and setbacks. That is exactly the case with selling on TikTok. Follow our guide to get a concrete roadmap before starting.
If you have any more questions do let us know in the comment section.