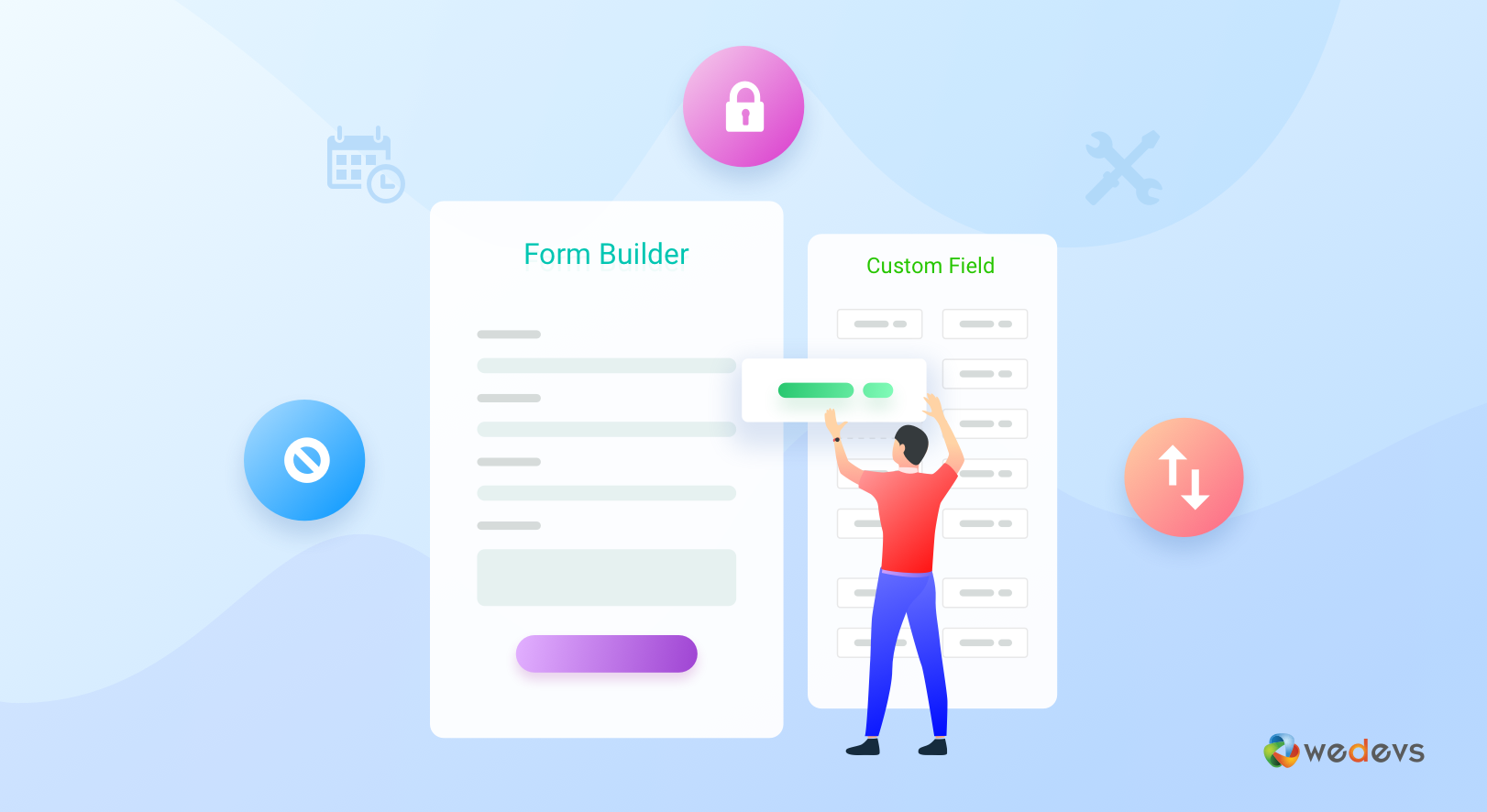 Most Useful Way A WordPress Contact Form Builder Should Perform in 2023
One of the most effective ways to collect valuable leads and generate email lists for market research, product promotion, etc. is by integrating a compact contact form on your WordPress website. But when it comes to designing a WordPress contact form builder, you are required to know what type of forms you need to create.
Because nowadays, there are hundreds of form builder out there but to look for the one that suits your website the best also need to be given a proper emphasis on.
So in this write-up below, you will be able to find out the reason, its ideal time to use a form builder, and the features a complete WordPress Contact Form Builder should contain.
Why & When Should You Use a WordPress Contact Form Builder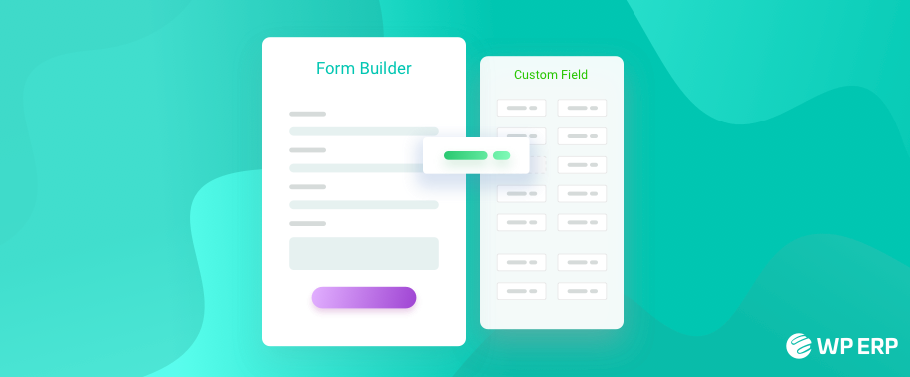 The reason for using a contact form builder for creating forms is infinite. But do we know why and when should we ideally use them on our websites? There are a number of essential benefits that influence people to work with form builder applications. Some of the common reasons for using them include:
Customizable form needed for each different project
No need to have prior coding knowledge
For improved accuracy & performance into form building
Report on various data that enables to review the production competency
Be able to create or access form entries from anywhere
Available as a mobile application on Android or iOS powered device
To improve the standard of your data collection method
To provide a secured platform to gather user information
Moreover, one must decide to use a form builder when they:
Need to create form quickly to collect several essential data
Want to view user replies and form entries at one place
Need to track the form submissions
Are required to generate several reports on user response
Look to create forms more attractive for their users
Want to generate a summary of responses
Require to get notified after each form submission
Need to receive payments via forms
What Makes Up A Power-Pact WordPress Form Builder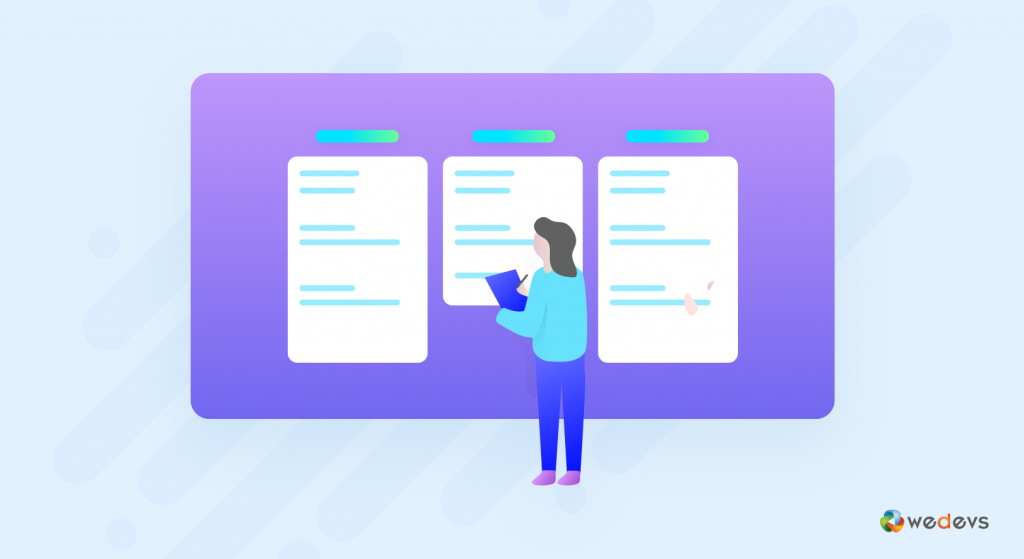 Not every form builder will satisfy your need for creating the form that you desire. This is because not all form builder application consists of the feature that you are looking for. So before using one for your website, it is essential for you to understand what archetype of features you need in your contact form for your website.
So what makes up a complete form builder that you should consider before choosing to build your site's form? Well one should always choose a form builder looking at its
Advanced Features
A powerful contact form builder should possess all the exciting yet advanced level features like drag & drop form builder, entry restriction, form field customization, live preview, conditional logic, and more.
User-friendliness
The form builder should be fast yet easy to use for its user. This would make sure you can design your form done quickly without much hassle. It's one of the significant features of a WordPress contact form builder.
Also Read: Hacks & Techniques for Beautiful Form Design in WordPress
Cost-effectiveness
Nowadays everyone looks for value for money stuff. And you wouldn't want to invest thousands of dollars on it. So it is essential to make sure the form builder you are getting is light on your pocket yet gets the job done.
Mobile Responsiveness & Compatibility
Smartphones & tabs are being used everywhere and so you would always want a form builder that is 100% responsive and stays super compatible with every portable device around.
Demo Site
Having a comprehensive demo site, helps the user have a complete idea of how the form builder works in the backend as well as in the frontend. This enables the user to make a better decision by finding out whether that form builder fulfills their requirements or not even before investing any money in it.
After-sales Support
A good customer care service always brings a smile to a client's face. And helpful customer support plays a big role when you face any technical problem while using a form builder plugin. So before getting one it is advisable to get a good idea about the customer support it provides from its website & online reviews.
Easily Understandable Documentation
Customer support might solve most of your problems while using a form builder. But when you need to understand every feature and functionalities as a tutorial before using them then you will probably find it more convenient to read the detailed step-wise documentation of each of those items.
Also Read: How to Manage Your Documentation in WordPress
So a contact form plugin with proper documentation of all its entities, features or integrations, etc. is something you need to look for before getting that form builder.
In What Way should Form Builder Plugin Come in Handy for Users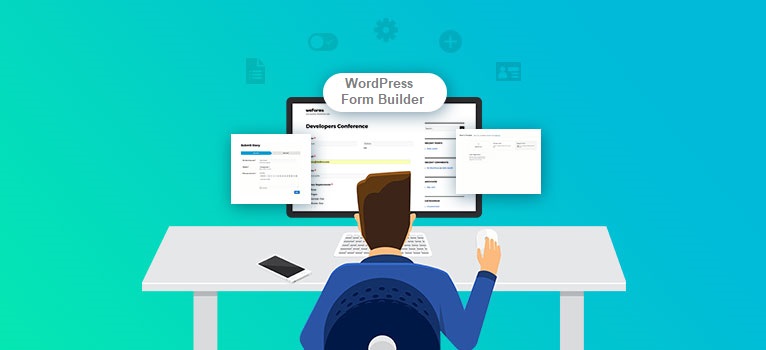 Now we know what should we look for before picking the right contact form builder for your WordPress site. But how should its main features help in its user's cause? let's find out some of the common yet popular attributes of a great form builder that would come in of good use for its user.
Build form Quicker than ever
When we need to create our own form for the website, we might require to build it quickly sometimes.
Now in order to design forms faster one would enjoy the feature of form builder's drag & drop form field editor option.
This comes in of great use for its user to create some complex yet fitting forms. Also, the live preview feature of the created form enables the user to rectify any oddness to correct it quickly. Completion of any query is done super-fast whether it is performed from the frontend or backend. Simply a better way to build your form swiftly.
Be Able to Create & Customize any Type of Forms
Many users might need to create different types of forms based on various projects & events. They may demand to customize their forms the way they would best suit their plans. There are all types of custom fields that would enable you to create any form of your imagination.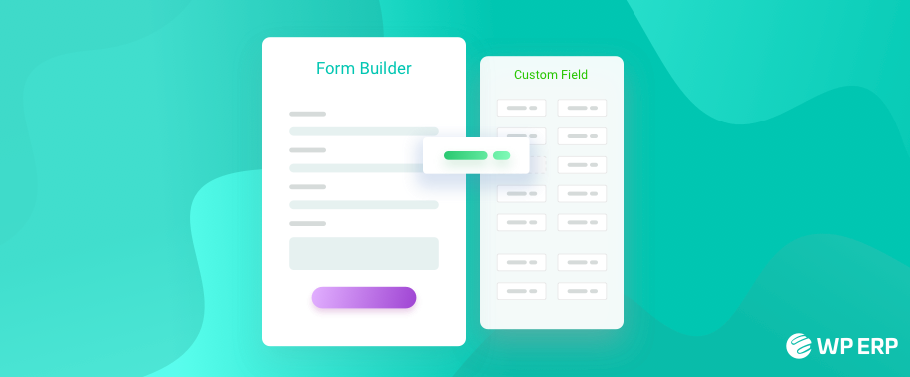 Not to mention the pre-defined templates that allow you to get quick access to a ready-made customizable form. Easily customize any templates and design form of your own choice to serve the purposes of application forms, event registration forms, reservation forms, feedback & poll forms, request forms as well as all other event registration forms. This provides a great deal of freedom for its user to create forms according to their business or work needs.
Restrict form Entry & Submission
Sometimes you would want to dedicate certain forms for a specific set of groups or you would want to restrict the time/date of form submission for any event or application registration. And certainly, a complete WordPress builder should be able to do this easily.
This means you will be having full command over your forms. Simply create any sort of registration form and you will get to limit the form entry as well as impose an expiry date on it so that the form becomes invalid right after the submission date/time you have set for it. This is quite a useful feature for mostly forms created for deadline-based applications or events.
Security & Privacy
Having contact forms with an extra layer of security is a definite demand for today's digital world of the web platform. Many form builder uses 'Recaptcha' as the basic form security system to keep it spam-free.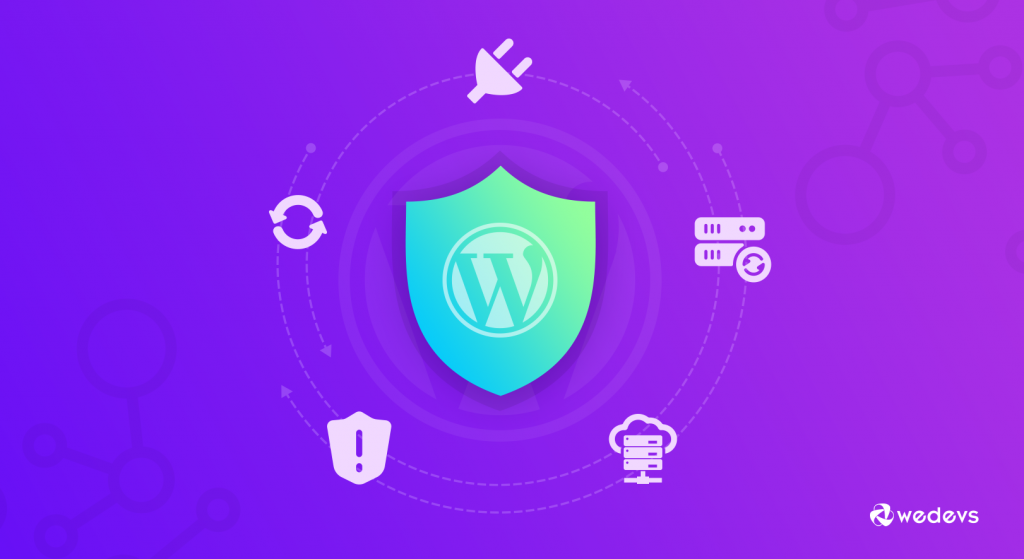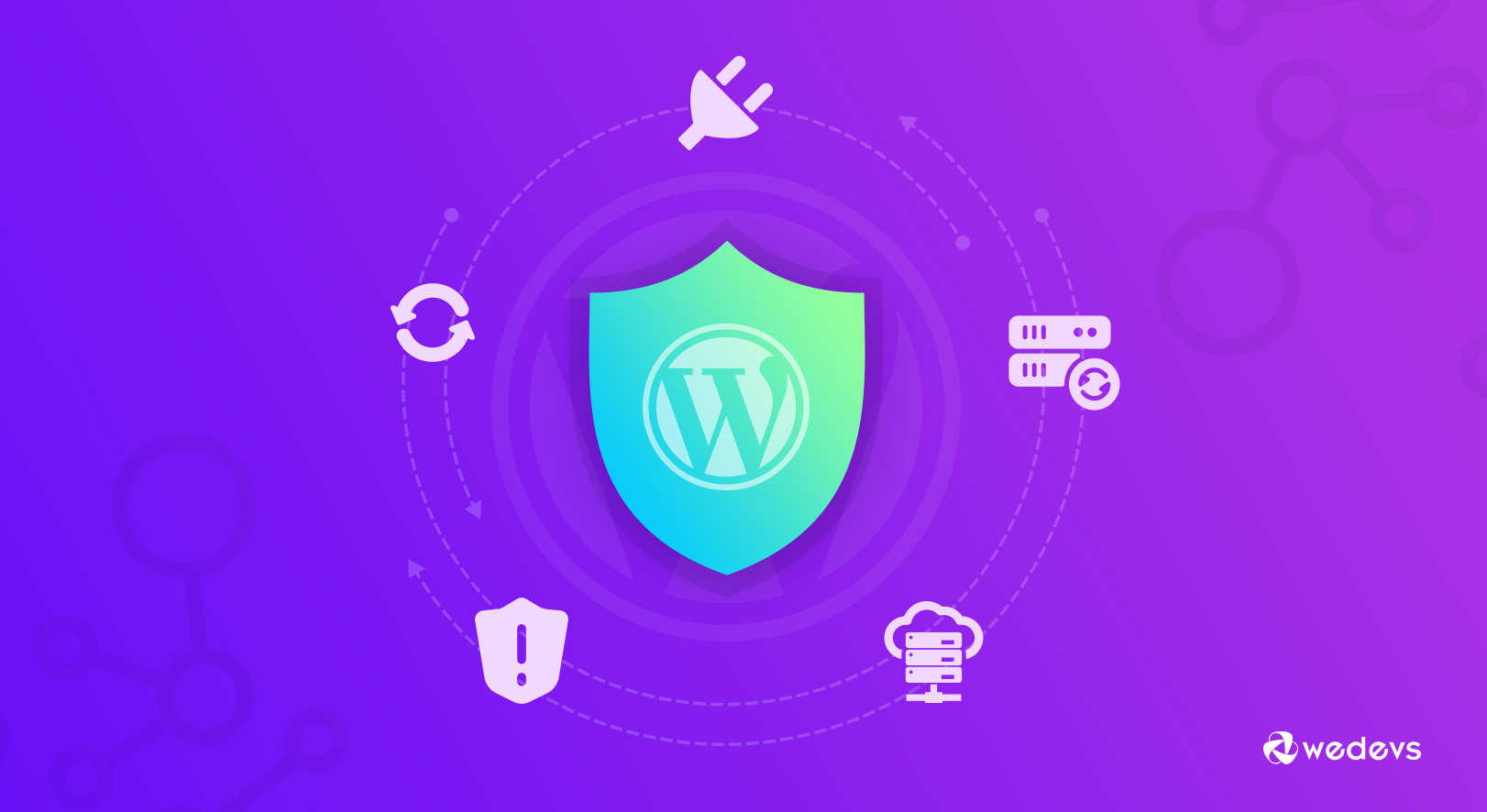 And also, in order to keep your personal privacy intact, many form builder offers with GDPR compliance facility so that you stay worry-free about the protection of your private data if you are staying inside the European Union(UN). Even for the users outside the EU, having to let them know about the form builder serving the GDPR compliance as a part of their privacy protection measures ensures to gain a great deal trust of them. As they can still feel much secured & satisfied knowing their form builder has the GDPR compliance part covered.
Extensions & Export/Import facility
Nowadays, you can easily enhance the functionalities of your form builder by integrating it with wide-range modules & extensions. These integrations with other modules enhance the form builder capabilities and totally changes the user-experience
Most solid contact form builder also facilitates the ability to export forms or import the form submissions to and from other platforms. This can be done in an orderly spreadsheet which later on would be useful for creating reports, exporting them to your CRM or Email Marketing tool.
Hoist Your Website Designing Some Tantalizing Forms
There is no point of wonder that contact forms nowadays make communication through websites easier than ever. It provides a simple yet convenient way of contacting one another. So it is always a better idea to contact your new site visitors or users via a contact form on your website rather than having your email ID on it. This would reduce the chances of getting rid of the spammers or undesired spammy emails.
But of course, in reality, a contact form does way more than that. All thanks to the immense ability of WordPress, which enables the user to integrate the form builder with a number of essential modules & tools to enhance all the functionality of your site's form building idea.
And when you are looking for a complete contact form builder that streamlines your lead generation, registration processes providing some really advanced features then there is one contact form builder plugin, weForms that covers it all.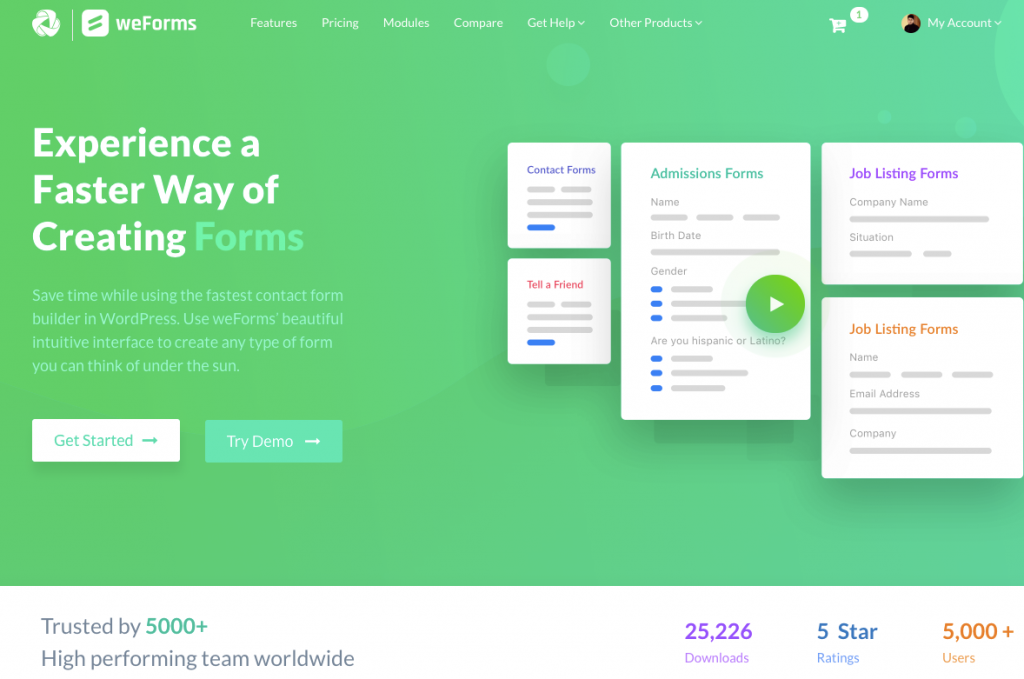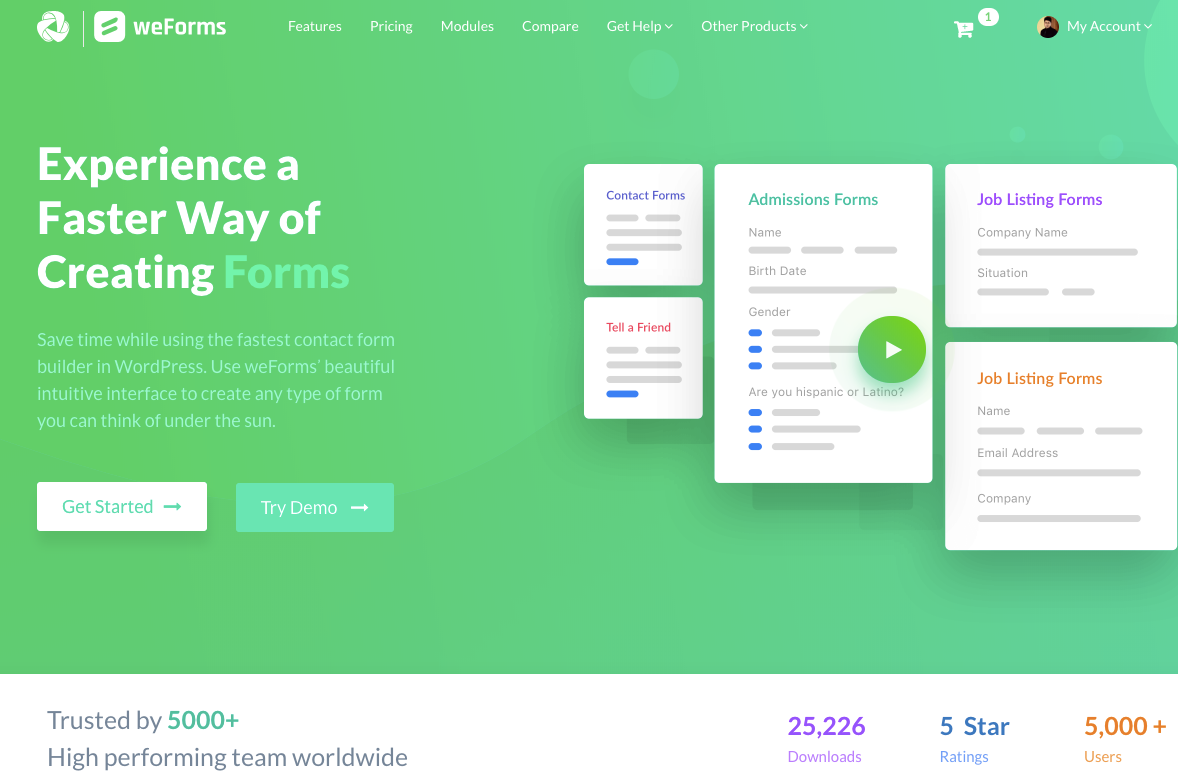 The form builder comes with a wide range of extendable modules that totally flatters your form-building ability. You get some really exceptional form fields and guess what, most of its common premium form building features are FREE. So want to give this premium yet the fastest contact form builder a try? Then:
Let's hope today's article has enlightened you to understand the importance and the usefulness of having an intuitive form builder that possesses all the essential features for your WordPress website.
If you have any feature in mind that you miss having in your current form builder then do share your feedback and experience with us in the comments section below.