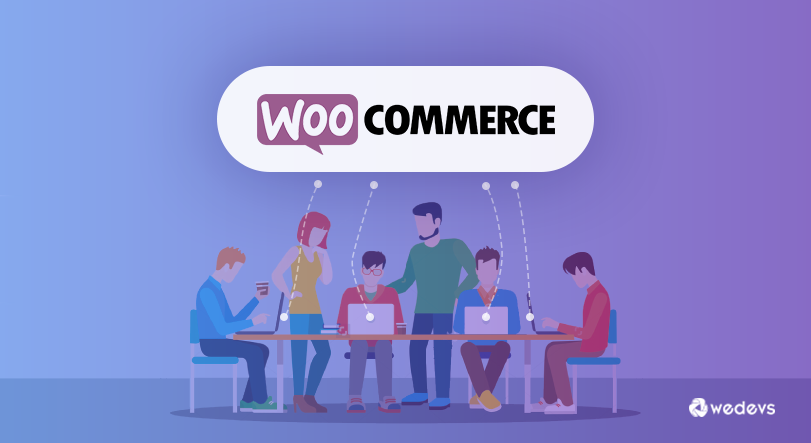 8 Big Companies Using WooCommerce to Run Online Stores
Imagine the world's one-third of eCommerce websites are powered by a single technology and surprisingly it's FREE. Yes, I am talking about one of the largest eCommerce solution providers, WooCommerce. Here we listed the 8 best WooCommerce stores to inspire you for your own online store.
Did you know? – WooCommerce has over 82+ Million Downloads and 5+ Million active installs.
It makes sense why people are using this technology so rapidly for their business. You may ask why?
4 Reasons Behind The Immense Popularity of WooCommerce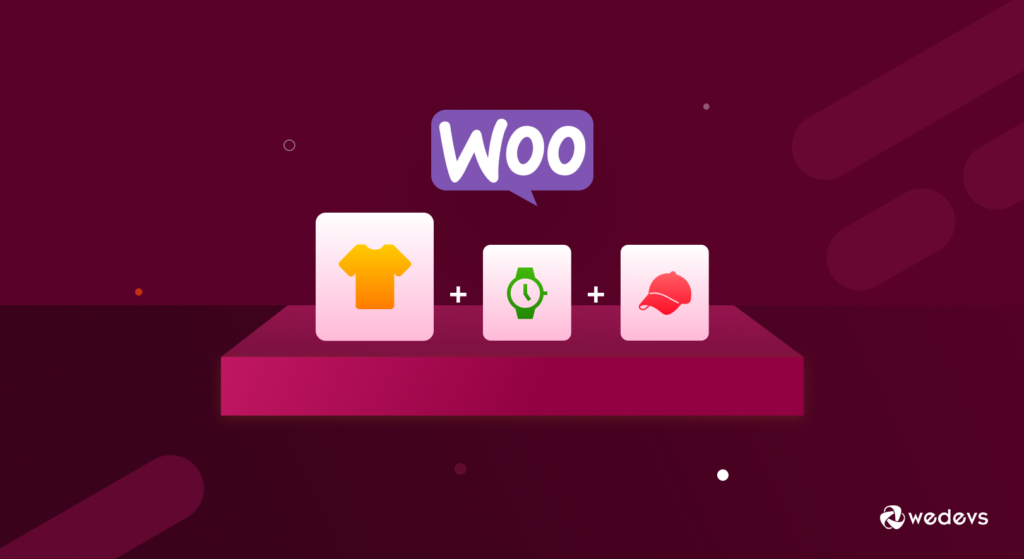 There are quite a many reasons behind the popularity of WooCommerce. But we have listed the 4 most important ones-
1. Open Source Platform
Well, the fact is WooCommerce is FREE and provides a wide range of functionalities that many other platforms charge thousands of dollars for!
WooCommerce is powering about 36.68% of the world's online stores.
The following statistics show around 24% of the world's top million sites are using WooCommerce. This is really amazing how it has reached the top position among other popular eCommerce solution providers such as Magento, Shopify, BigCommerce, etc.
Read: Comparison Between WooCommerce vs Shopify
2. User-Friendly & Easily Adaptable
Getting started with WooCommerce is very simple and no problem for most users. Even non-tech people can follow through with its instructions and create their online store within 10 minutes. However, there are still some complaints that designers (both beginner and advanced) face problems while placing products, constructing layouts, and designing checkout. Despite these complaints users still seem to use WC because of its easily adaptable and open-source nature.
3. WooCommerce Ecosystem
Well, WooCommerce runs on the WordPress platform and it is the most popular CMS around the world. This boosts the usage of WooCommerce drastically. Let's see some statistics related to WooCommerce within WordPress.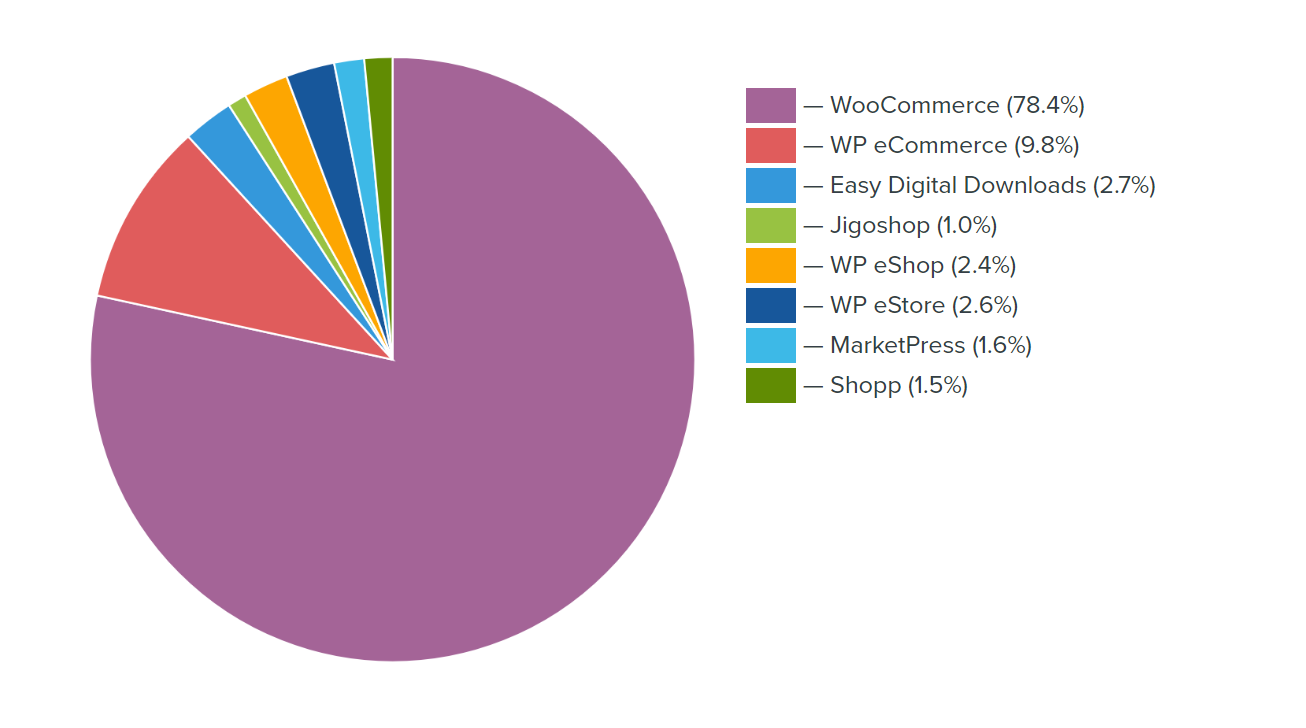 Within WordPress, WooCommerce is the most popular eCommerce plugin with the largest user base and community. Although WooCommerce is free, it has more than 325 paid extensions. They can help any online store to fulfill a different set of purposes and stand out in the crowd.
WooCommerce also supports thousands of themes. You can find many themes developed by WooCommerce and also third-party companies. Thus, thinking about making your storefront look appealing and professional is not a big deal at all!
4. All-in-One eCommerce Solution
Most importantly, WC contains the most basic features of an eCommerce store. This helped it to reach one of the top positions in the world's eCommerce solutions. You can create your very own online store within minutes and get the advantage of all basic and some intermediate features. This makes WooCommerce the leading all-in-one eCommerce solution for WordPress.
If you are new to WooCommerce check the guide- WooCommerce Tutorial: How To Build An Online Store Within Minutes.
Now we are going to see the big companies that use WooCommerce.
Learning by Example: 8 Best WooCommerce Stores for 2023
A total number of 13,794,337 live websites are using WooCommerce!
Today, we are here to present to you some world-class top websites that are using WooCommerce for their eCommerce business. Basically, we want you to learn from examples and show how the world's top businesses are using this amazing piece of technology. Let's dig in.
8 best WooCommerce stores you can take some inspiration from-
Clickbank
Awesome Inventions
The Spectator Magazine Shop
WorthPoint
Bookriot
Blue Star Coffee
Wakami
Forage & Graze.
Now, let's see the details of these big companies that use WooCommerce-
Clickbank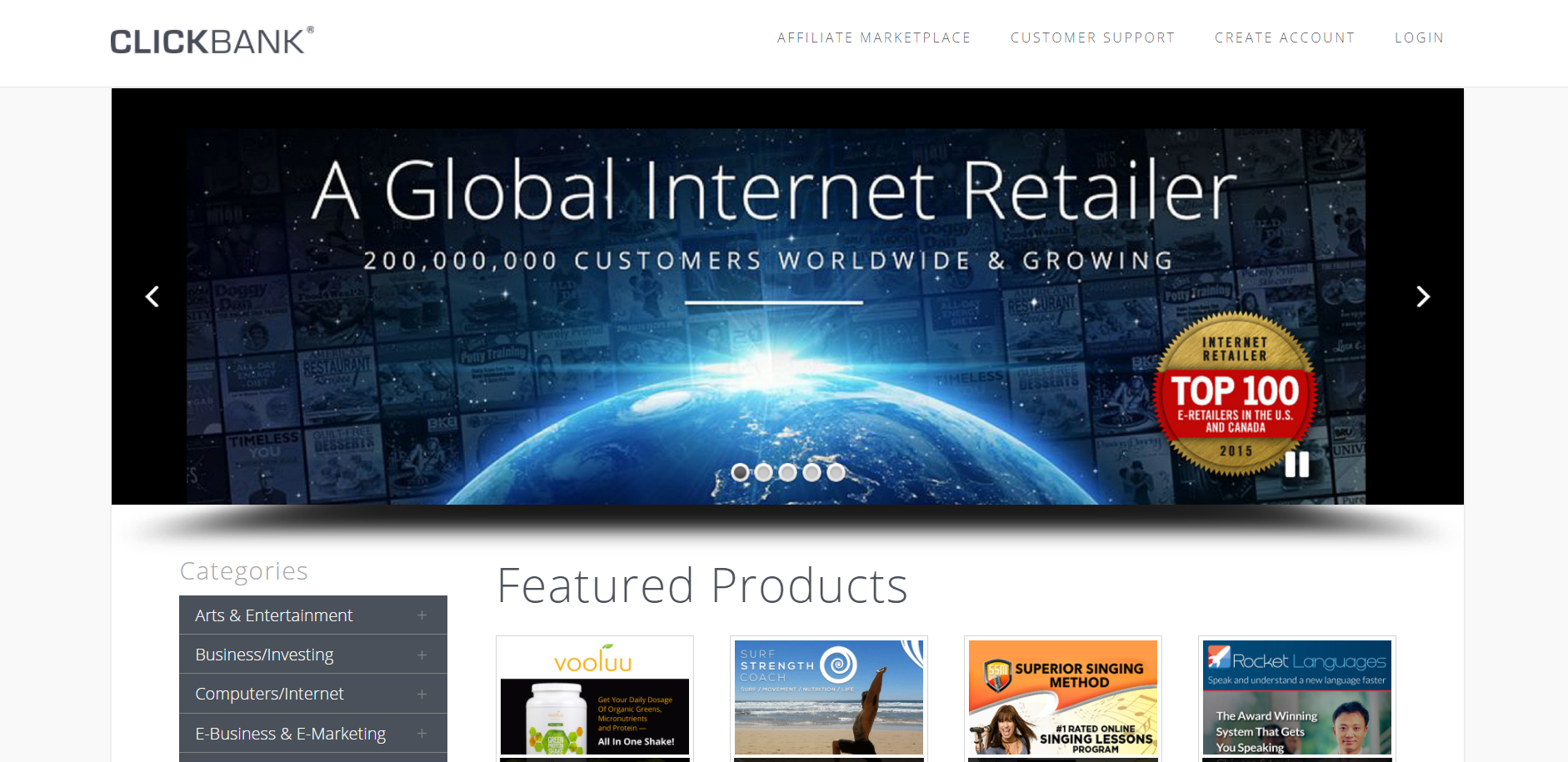 Who doesn't know about Clickbank? They are a global internet retailer providing different types of products. They also allow other people especially manufacturers to sell their own products and market people to promote them.
Clickbank ranks 4493 in Alexa and is one of the world's top-ranking eCommerce sites. You would be amazed to know that they are using WooCommerce as their eCommerce solution and handling a large number of customers every day with ease.
Awesome Inventions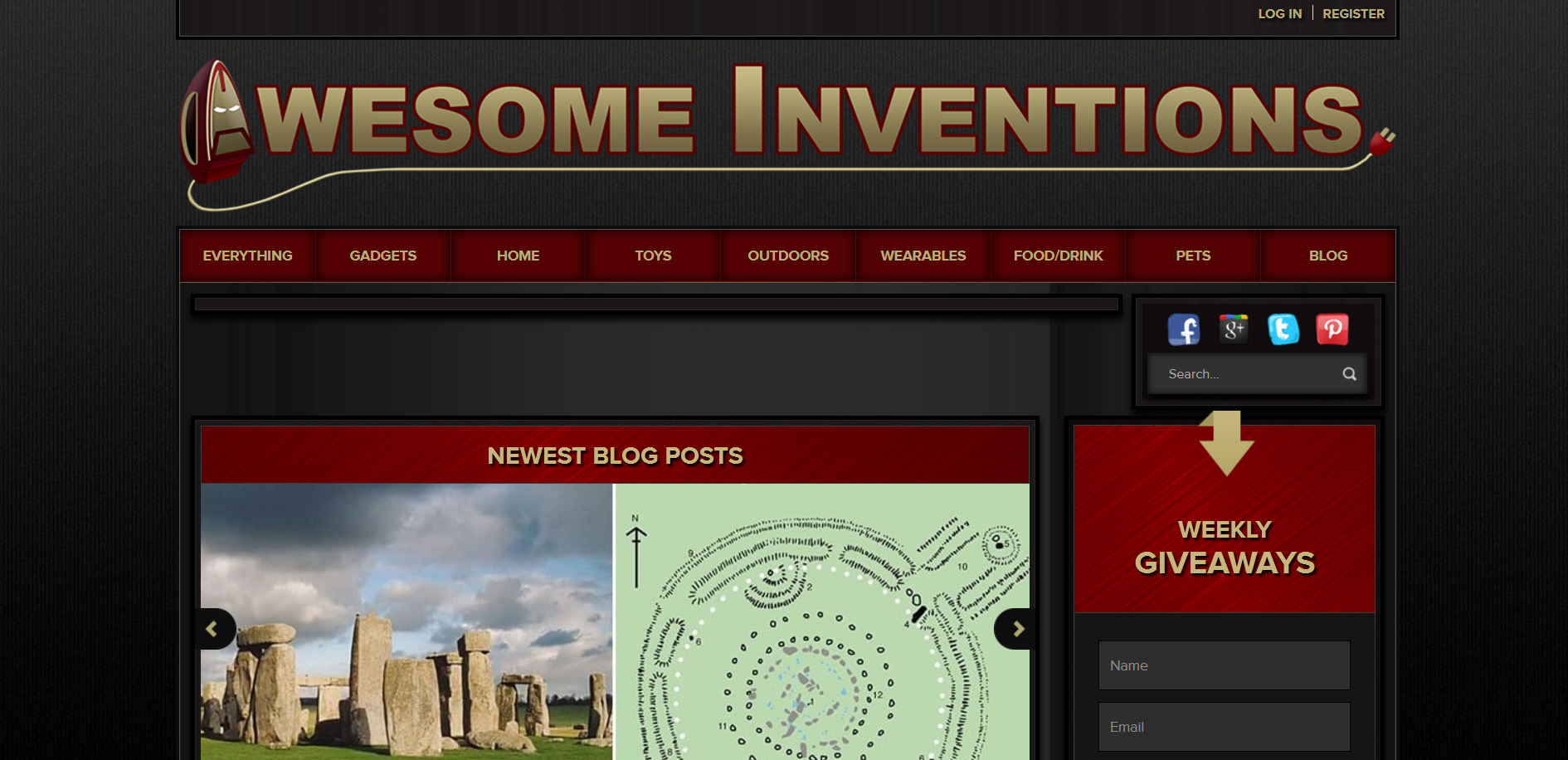 If you are looking for amazing daily gift ideas and cool stories around the world, then you can entertain yourself with Awesome Inventions. They are ranked 4642 on the web and also provide cool gadgets. You can buy your dream gadgets, toys, wearables, outdoor items, and beverages from here, and don't be surprised to know that they are also using WooCommerce. Awesome, right?
The Spectator Magazine Shop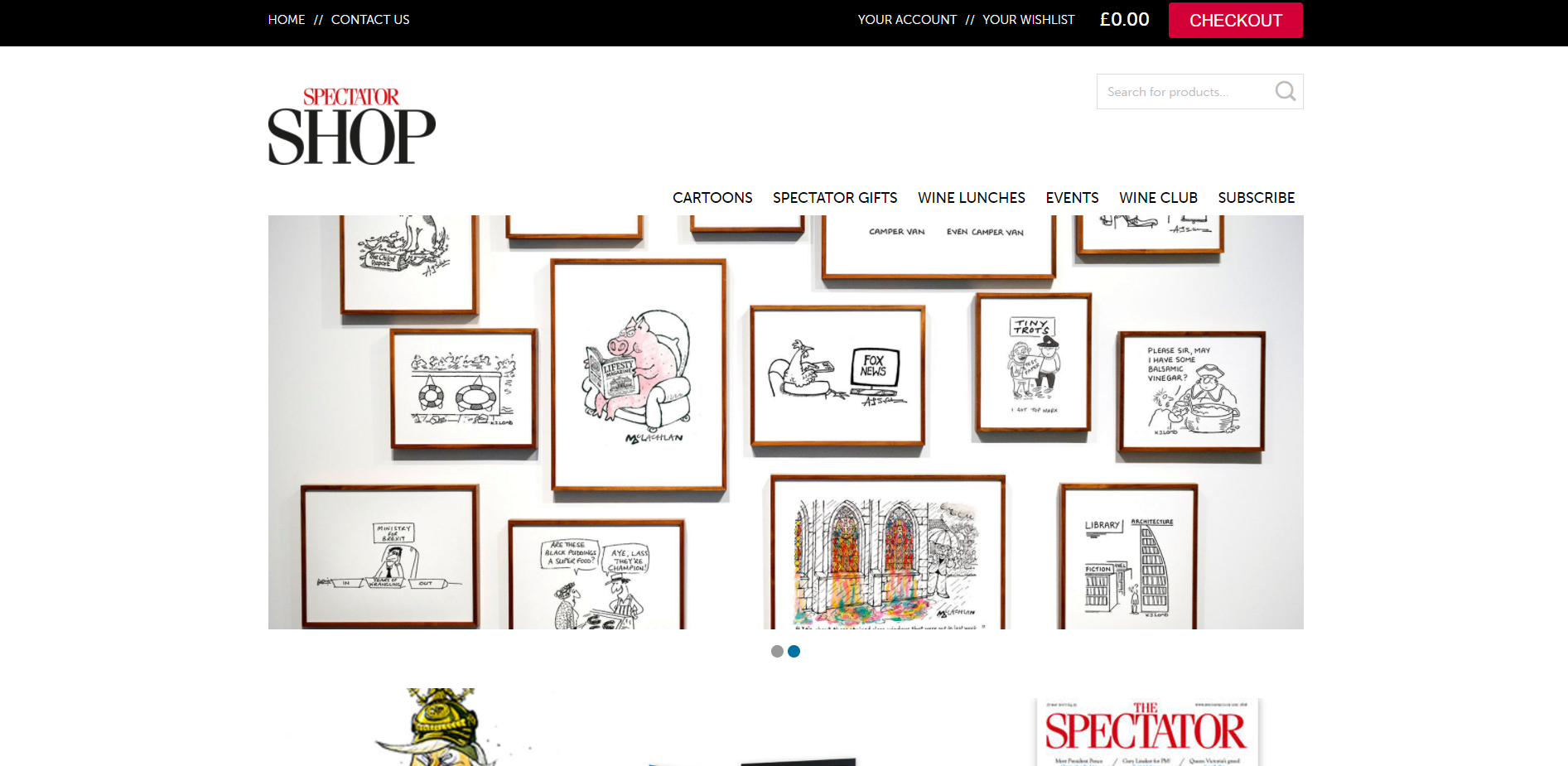 The oldest magazine in the English language that is being published continuously is The Spectator Shop. Although they are one of the largest online magazine stores around the world, they are using WooCommerce to power up its online shop. Their website is ranked 14,628 and also has a strong customer base.
WorthPoint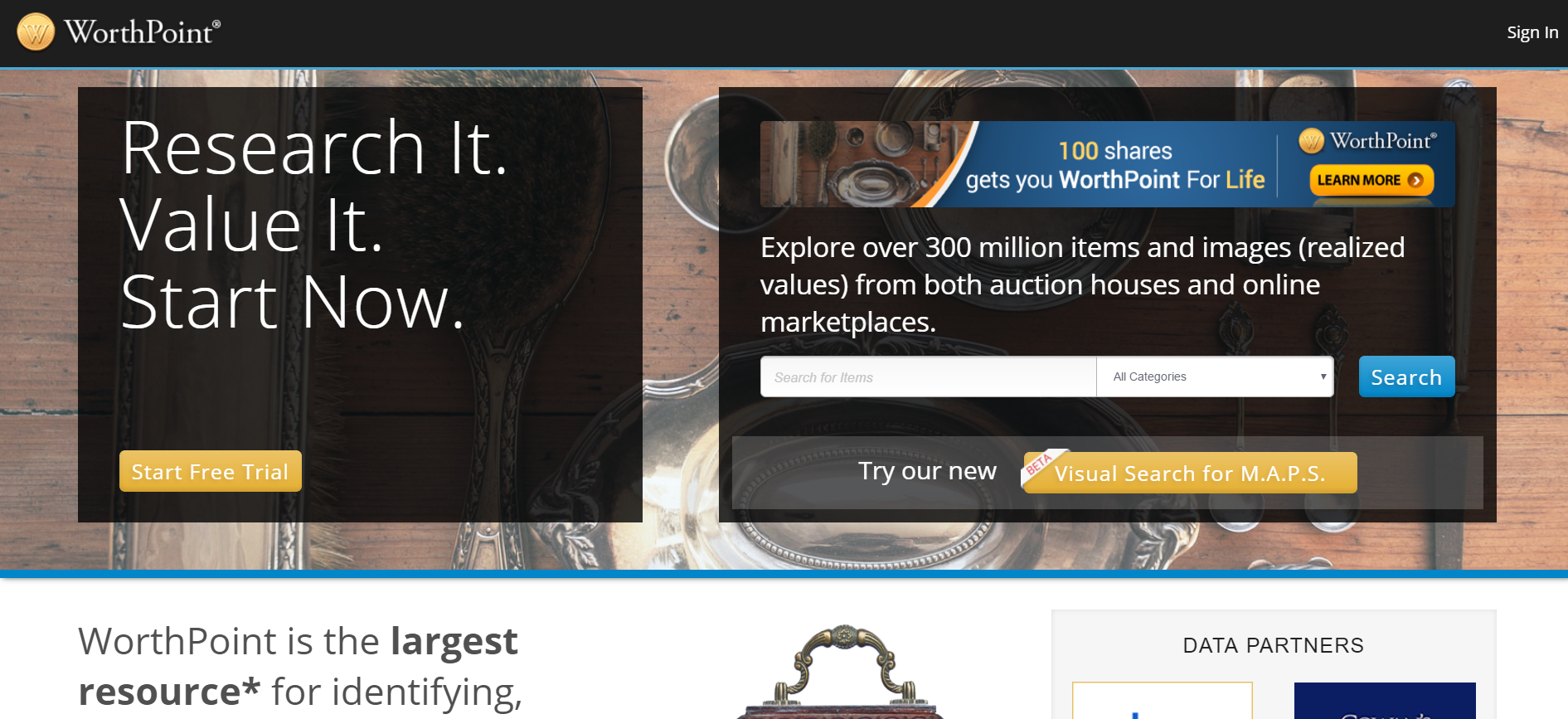 Another online resource provider is WorthPoint. They also use WooCommerce to manage more than 300 million items! You can explore their collection from different auction houses and online marketplaces all around the world.
Bookriot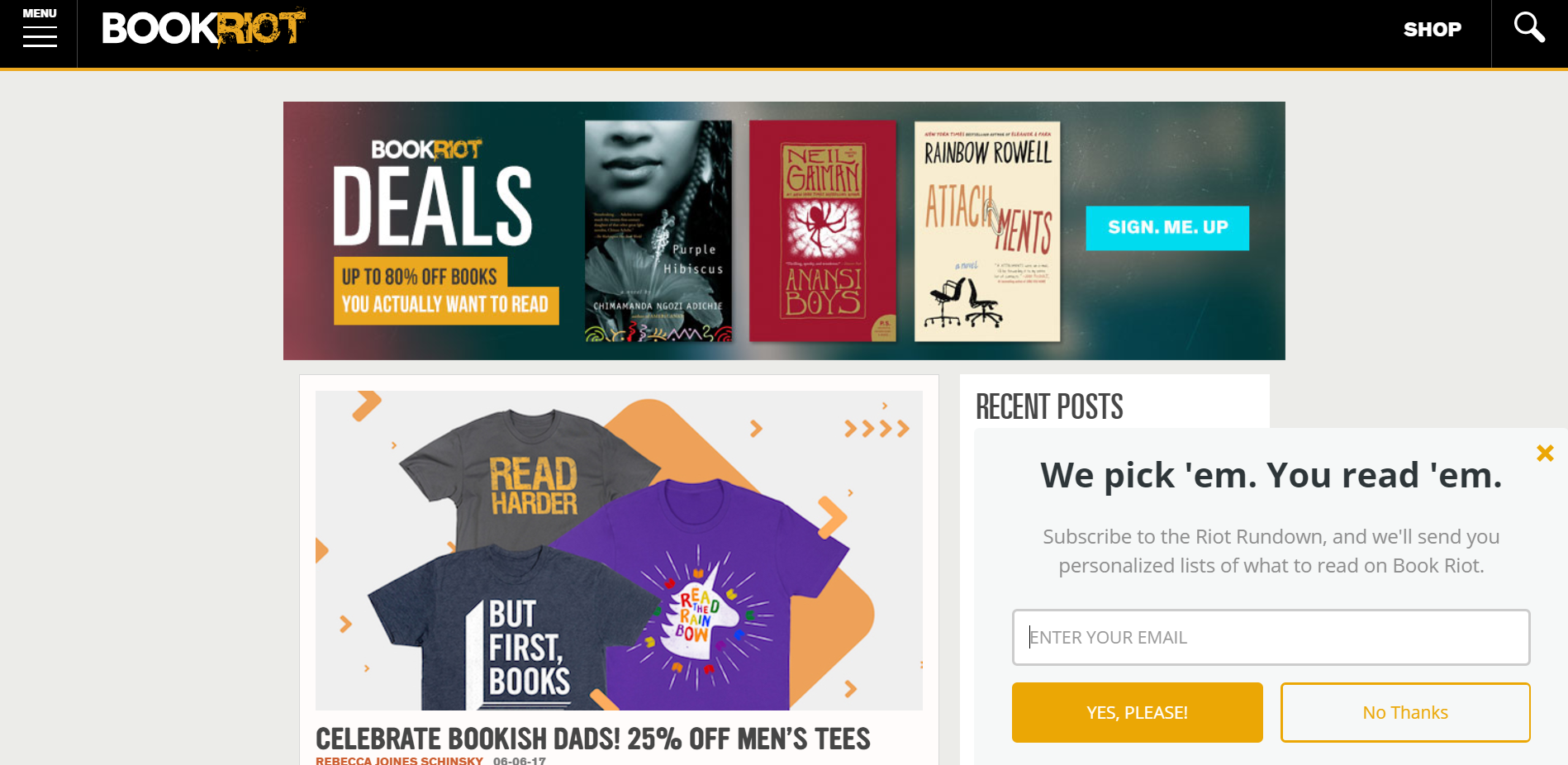 One of the largest online bookstores, BookRiot is powering its eCommerce business using WordPress and WooCommerce. Just like WorthPoint, they are managing thousands of digital products and successfully running their business.
Blue Star Coffee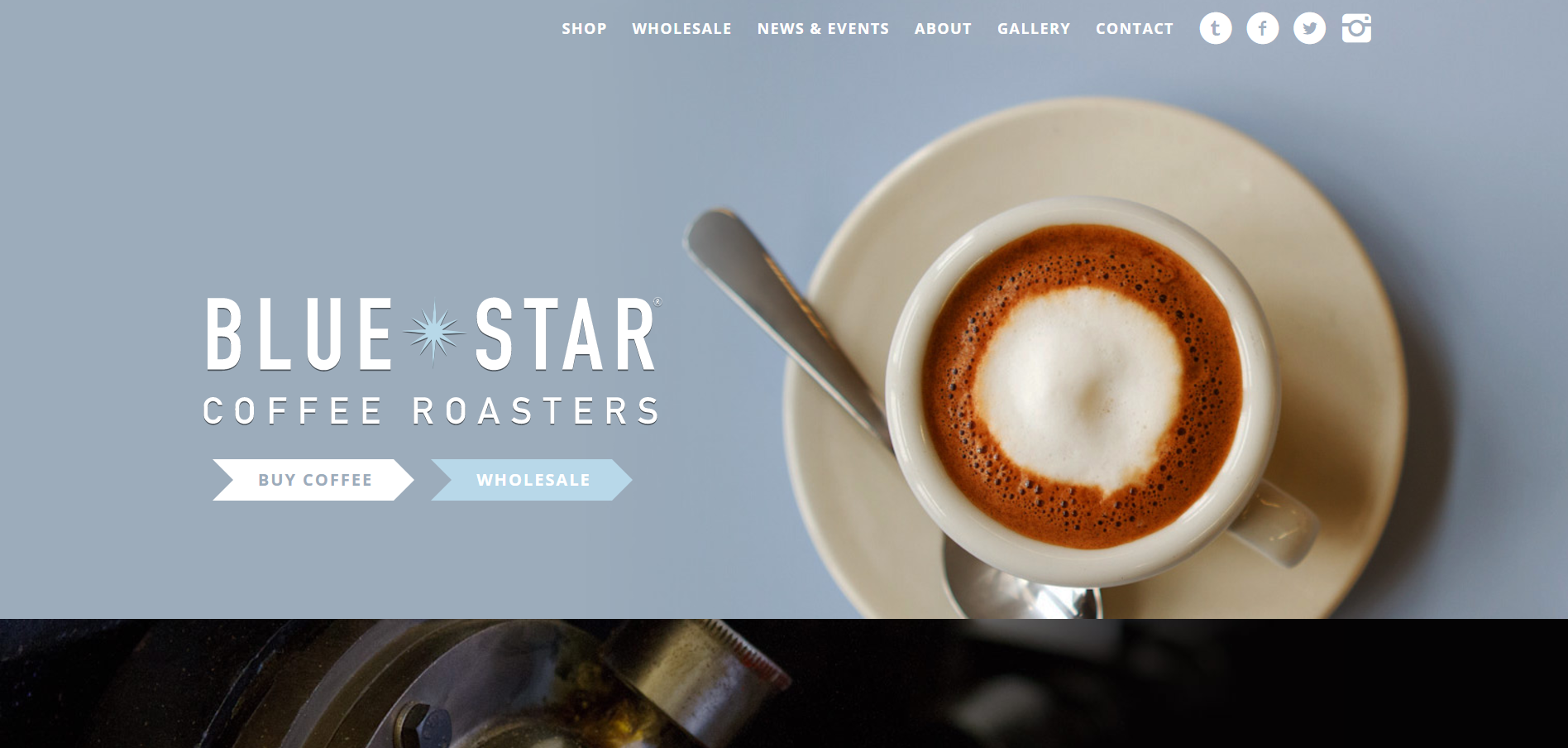 When it comes to attractive WooCommerce-powered online stores, Blue Star Coffee Roasters pops up first. It is one of the most famous online coffee shops on the web. They are using the WooCommerce home page. Their homepage has an impressive and high-quality design. This proves many users' complaints are wrong and you can customize your store for a brand even if you are using WooCommerce.
Wakami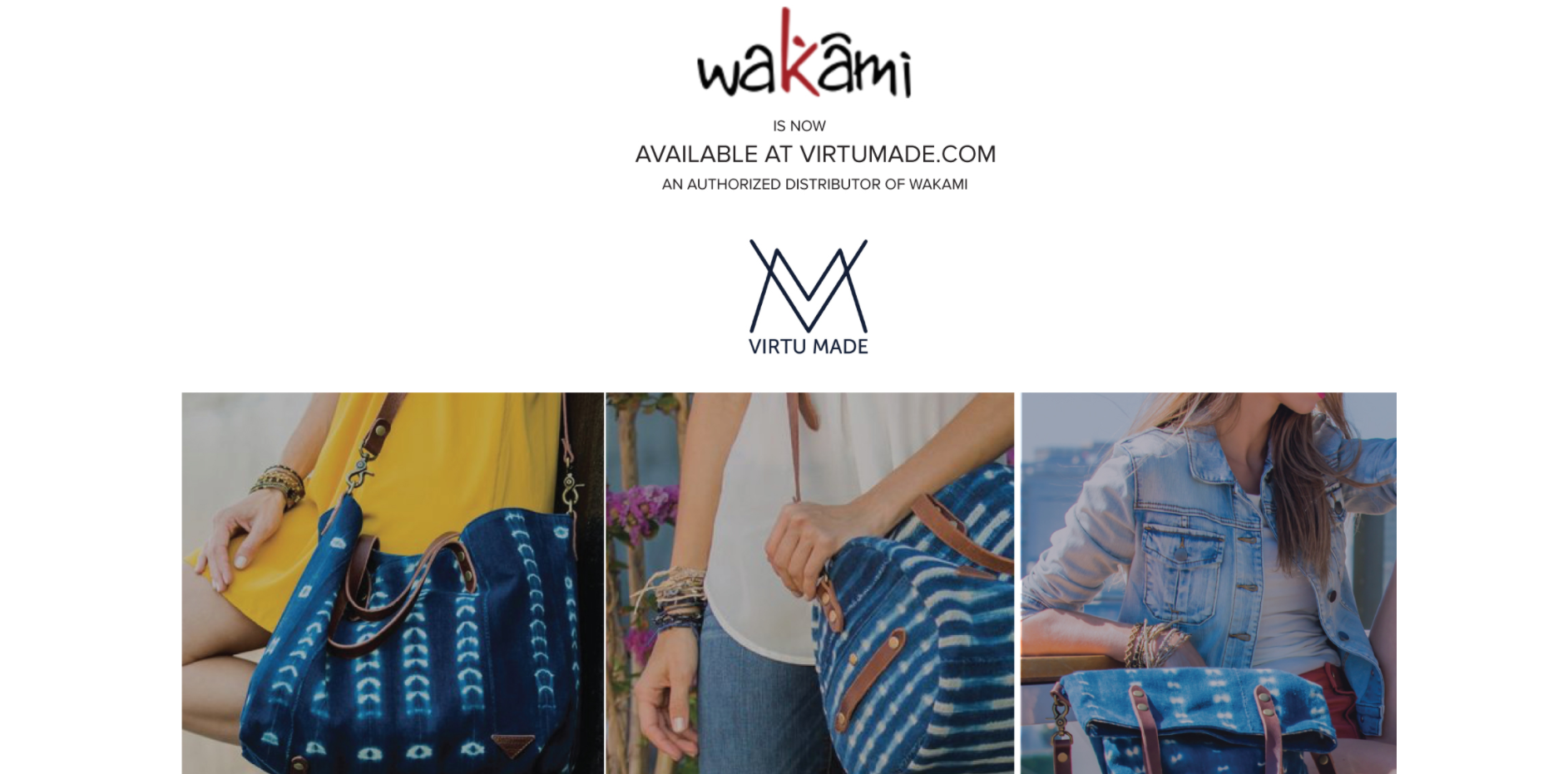 Wakami is a Guatemala-based online fashion company for women. You can find handmade accessories and responsible fashion items. They are also using WooCommerce to manage their online shop.
Forage & Graze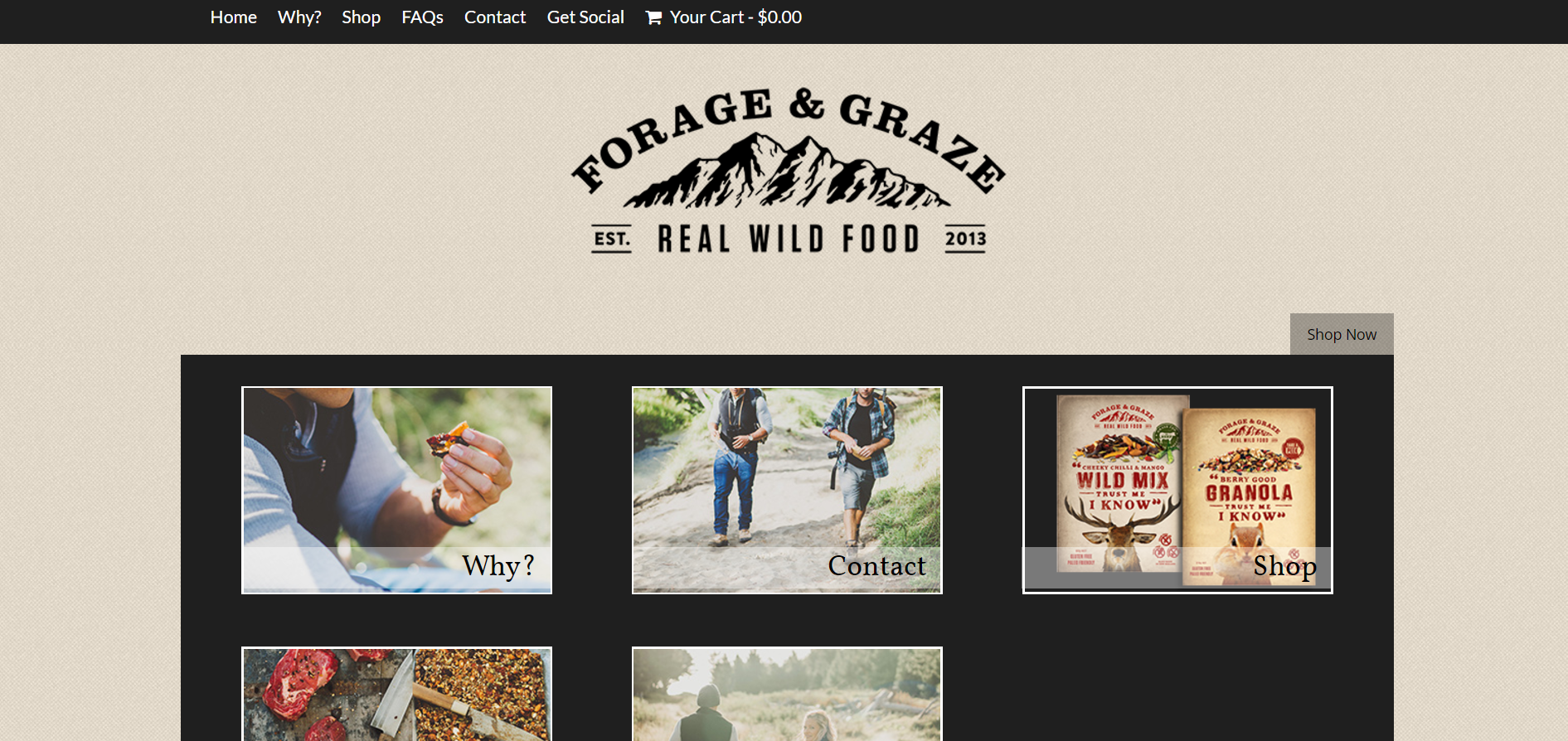 Finally, we have New Zealand-based Forage & Graze using WooCommerce. We will conclude our list with this awesome online store. Their homepage is really attractive and has high-quality large imagery.
What's Next?
There is no denying the ever-increasing and also overwhelming popularity of WooCommerce as an eCommerce solution. As it runs on WordPress, an open-source CRM, its popularity is increasing due to a wide range of opportunities every day. Both WordPress and WooCommerce are highly customizable. WordPress along with WooCommerce can easily power any venture in no time.
So, if you are willing to start your own online store or marketplace, you can start with WordPress and WooCommerce. We can guarantee that you will be able to successfully launch your business without wasting extra time and also money.