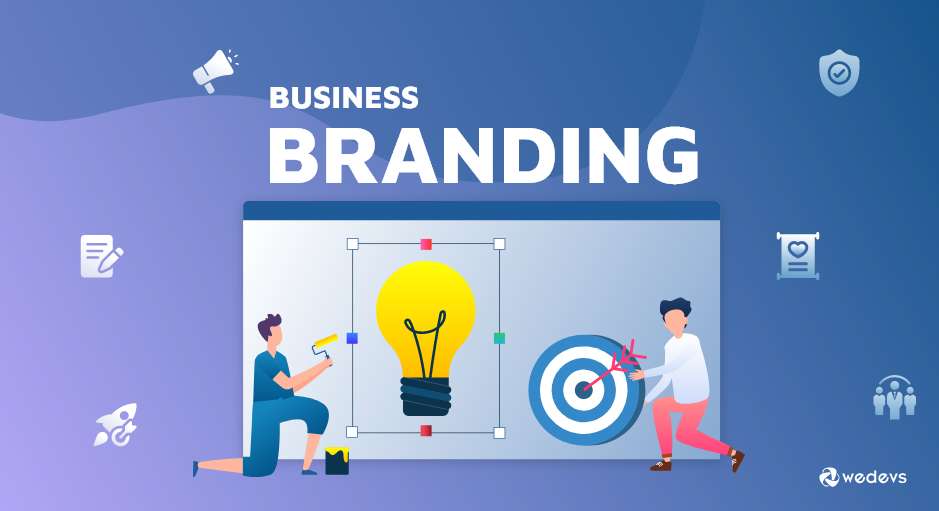 11 Killer Business Branding Ideas You Should Check Today
The term 'Business Branding' is given a whole new meaning to it once digital marketing came into the picture. Gone are the days when you were needed to list out the name of the companies or clients to send out flyers or handouts to make them aware of your business or services. And today we are living in an era where the business is constantly evolving and the business branding ideas are very much a part of this evolution too.
More realistically speaking, an engaging brand has quite a big role to play in the success of a company nowadays.
Due to the evolvement of the business industry in the past decade, the mindset of the customers also changed each year. Whatever marketing or branding tricks that used to work a few years back might not work in the next few years. So you need to constantly keep updating your branding strategy based on the latest branding trends that are making a buzz around the globe. You need to be smart enough to know how to promote your brand name without pushing it too hard onto the audience.
More importantly, an effective branding of any company calls for smart thinking, clear concept, and 360* viewpoints of your business process. And the ideas that you need to execute the perfect business branding plan require to be understood to its tiniest details otherwise the whole purpose of creating brand awareness might just stay unfulfilled.
So today's article will demonstrate the importance of branding, the types of branding that we have, and most significantly the unique ideas that you should consider for branding your business based on current trends.
Why Branding for a Business is Important?
Studies suggested that 75% of the purchase decision is derived from the emotion of the customers. And so to form such an emotional attachment towards a certain brand is one of the reasons why smart branding is important. But other than raising the emotion factor, the importance of branding a business include: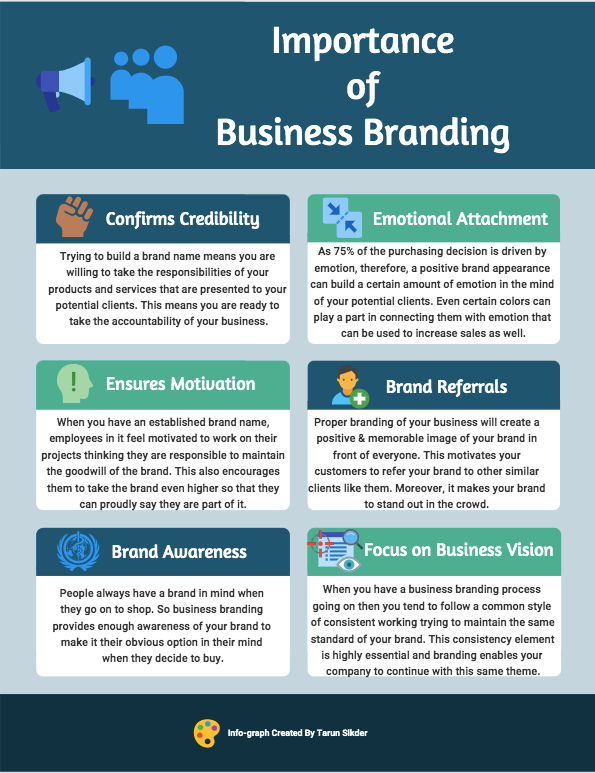 Types and Purpose of Business Branding Strategies
Based on your audiences, marketing campaigns, budgets, etc, there are a number of various types of branding strategies that vary. But some of the most common types of business branding strategies include:
Individual Branding
Name-Brand Recognition
'No Brand' Branding
Attitude Branding
Private Labels
Crowdsourcing
Brand Extension
Learn more details about these basic types of branding and sales strategies to ensure better ROIs.
In addition, there are also a few common purposes of such branding strategies to follow that include:
Delivering a clear message to your target audience
Authenticate the credibility of your brand in the marketplace
Connecting your potential clients emotionally with your product or services
Build customer loyalty
Influencing the potential customer to make a purchase
11 Exclusive Branding Ideas to Boost Your Business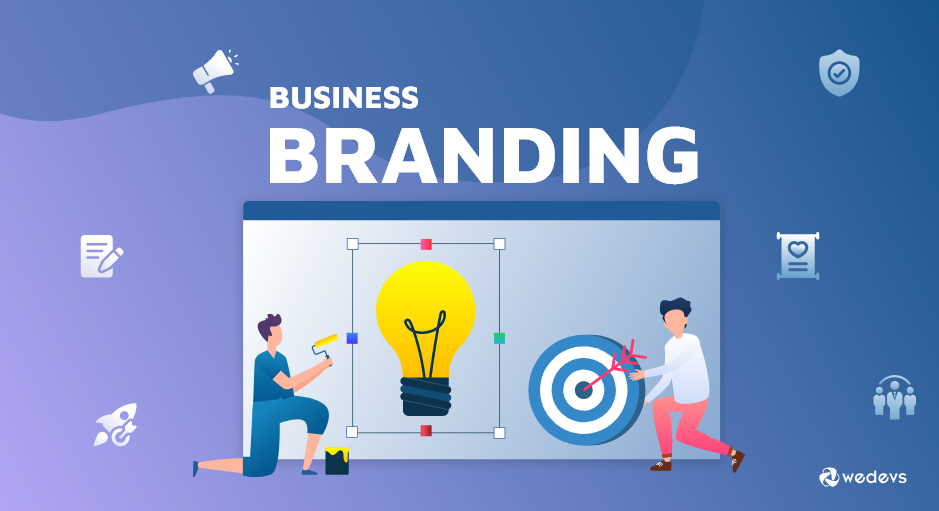 One might think branding is all about getting your target market to pick you over the other available options out there. But in reality, it is also about winning over some loyal customers towards your brand providing the solution to their problem or need.
So, in other words, branding ideas might work as a problem-solver for your target audience. And in order to succeed with your branding ideas, you got to understand the ins and outs of what your customer wants or expects from a brand.
And based on that you will be required to design & implement your branding ideas bringing it into reality. So here are some of the top trending business branding ideas that can easily help in uplifting your brand name & value in a quick time-
Define the Paradigm of Your Business
Start with the People Close to You
Emphasis on Creating Unique Site & Brand Logo
Ensure a Killer First Impression
Create Engaging Brand Videos
Start Product-Based Blogging
Make Your Presence Felt in Social Platforms
Promote via Email Marketing & Banner Ads
Make a Plan to Stay Engaged
Give Back to Reward Loyal Clients
Be Honest and Real
1. Define the Paradigm of Your Business
Most popular brand around the globe has picked a popular recognizable character to help remember their brand to their target group of people. These characters can be picked from any famous novels, comics books, cartoons, fables, etc.
So choose a character that provides a close image of your business model as this strategy will define who you are and the way you are willing to hold your brand name to the world.
More essentially such archetypes help compelling brand stories that people can easily relate to. Hence it stays in their memory for a longer period of time and they identify it right away whenever they see it.
2. Start with the People Close to You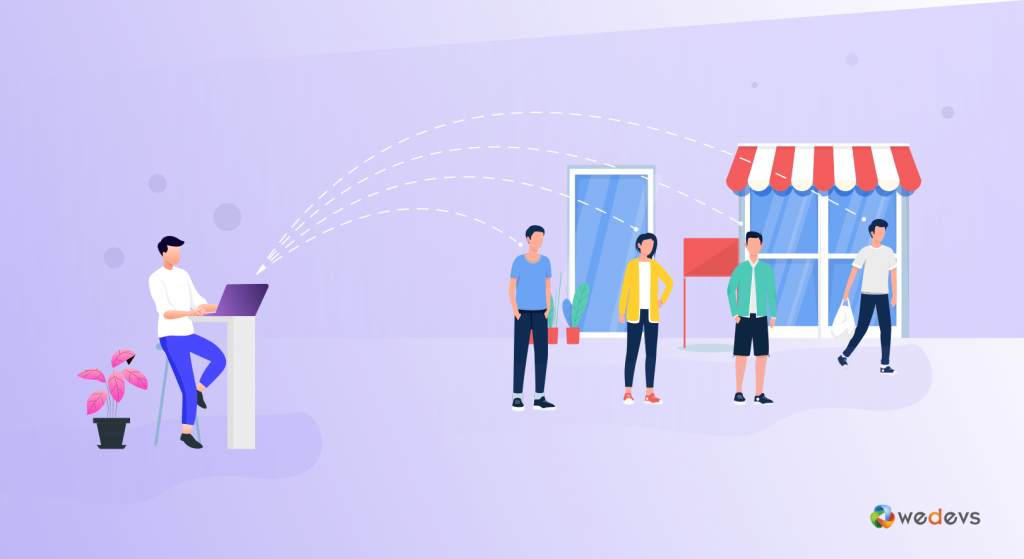 When you are thinking about building a brand name, you need to know who does the customer trusts the most. In most common scenarios it is always the friends and families whose opinion matters for them rather than any other media or marketing channels that you own.
So when you are putting an effort to brand your business, it's you who go to identify the people who will spread good word of mouth about your brand to your potential customers. In this regard, it is always recommended to start branding applications with people well-known and close to you. They may be your employees, friends, friends of your friends, existing well-wishers.
So once you are able to create a buzz about your brand around the people you know well enough, then the good word of mouth automatically spreads quicker than fire.
3. Emphasis on Creating Unique Site & Brand Logo
The logo and your official site of a brand is the first thing that catches anyone's eye. It is basically the face of your brand. So it's really important that you give enough time & thought to create an attractive yet unique webpage design & logo for your company. All your branding efforts may just go in vain if you have an unprofessional-looking site & logo designed for your business.
Make your logo and your official website as eye-catchy and meaningful as possible so that everyone that sees it remembers or knows it. Not necessarily it has to be any complicated design or colorful one as even the simplest of the logo can turn out to be a great one that may set an example for all new brands today. Take 'Nike' for an example, it has the plainest logo yet today the whole world recognizes it in a single glance. The same goes for its official site.
So do not think twice before investing your time and effort while designing your webpage & brand logo. As in the next few years who knows your logo might become the ultimate image that represents your business among your existing and potential customers around the globe just like most top brands. And for a unique webpage designing experience, you can always try out popular page builders like Happy Addons for Elementor.
Related Article: How To Easily Create A Unique Professional Website With Elementor & Happy Addons
4. Ensure a Killer First Impression
If you know about the first impression then you probably already know it is also the last impression. This is also the same while you are wanting to brand your business on the world stage. The first impression of your business on people's minds is always the key. So you need to make sure your company gets a good vibe and impression of people right from the get-go.
If you really want to make an impact on the market with your brand then you got to rethink and re-organize your whole branding campaign. Ask yourself whether the marketing campaigns depict your business in a positive light or not. Compare the standard of your landing page with other popular brands.
Check whether the quality of your online ads and banners goes with the current trends. Any lacking in or below-par branding campaign would lead to spoiling the first impression of your company that might as well stay as a dent that you won't be able to easily rub off. So make sure you are very careful when you are planning your very first campaign to brand your business.
5. Create Engaging Brand Videos
More than anything else, people nowadays spend a lot of time watching & enjoying videos online. The study suggests that at least 54% of the clients prefer to watch video content from their favorite brands. There are a number of ways brands can visually attract their target audiences but info-graphs and video materials top that list.
So when you are setting a plan to brand your business, creating and circulating inventive videos about your products and services should be right there at the top of your list. And not simply just video, you should also give equal emphasis on the graphical content of your brand.
For boosting your user engagement, you can even edit your videos using any video editor app which offers unique features.
Visual representation of your brand presents a message about your business or services in a more engaging & entertaining way. This eventually helps in your branding making the presence of your business felt among your target audiences.
Related Article: How To Get More Views Of Your Brand's Video For Free On Youtube
6. Start Product-Based Blogging
After video branding, if there is any better way to make your business presence felt then it is resourceful blogging based on your products & services. This idea of branding is also termed as one of the best ways to keep your target audiences updated & well-informed about your company updates displaying your total authority in the business & industry.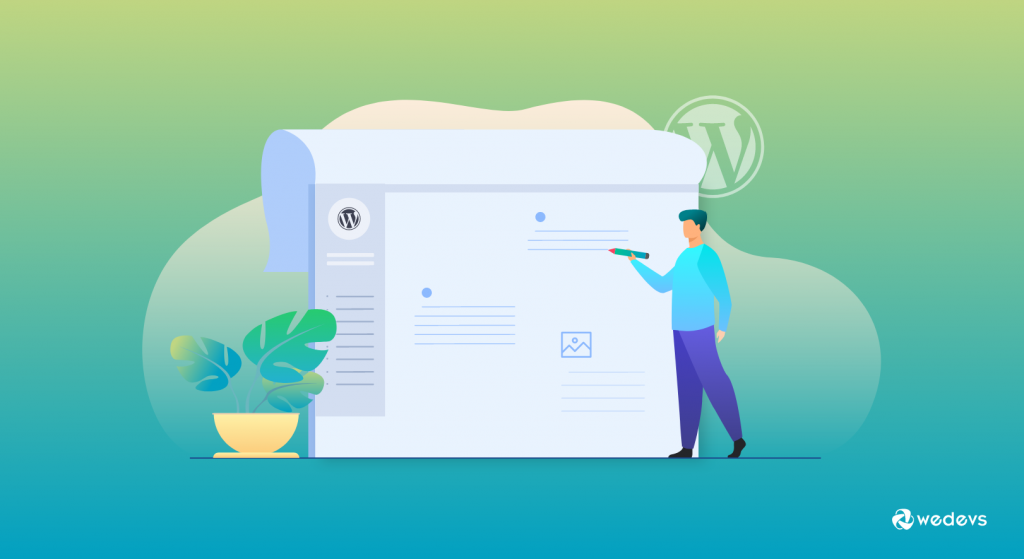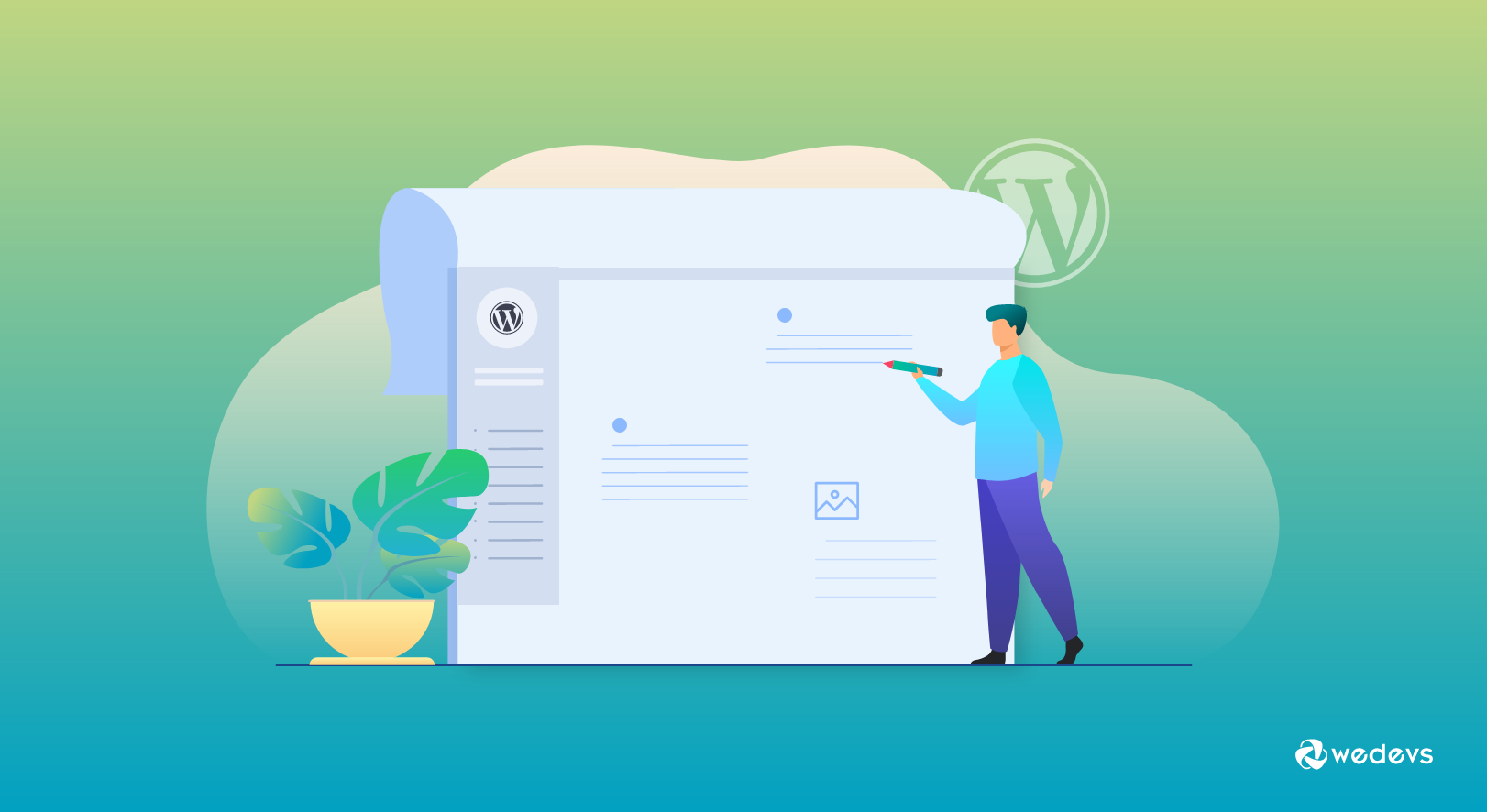 If you don't have a separate blogging page on your site then create one to start writing blogs about your goods and services regularly. People nowadays enjoy reading graphical and image-based blog content. Focus on including info-graphs and write problem-solving content related to your business.
Create tutorial videos and include them in the tutorial-based content of your products. Make sure to have a good mix of text and visuals in the content. And above all, provide all the latest & updated information to the readers regularly so that they find your content useful. And soon you will see that such a way of regular blogging in your site has built enough trust among your target audience attracting more potential clients to your blog.
Related Article: Important Things To Consider Before You Start Blogging
7. Make Your Presence Felt in Social Platforms
Social media nowadays has a huge influence on our lives, At least 72% of people tend to purchase from the same brand that they follow on social platforms. Social networking sites like Facebook, Twitter, Instagram, and YouTube come with a various set of ideas to help promote new brands and agencies.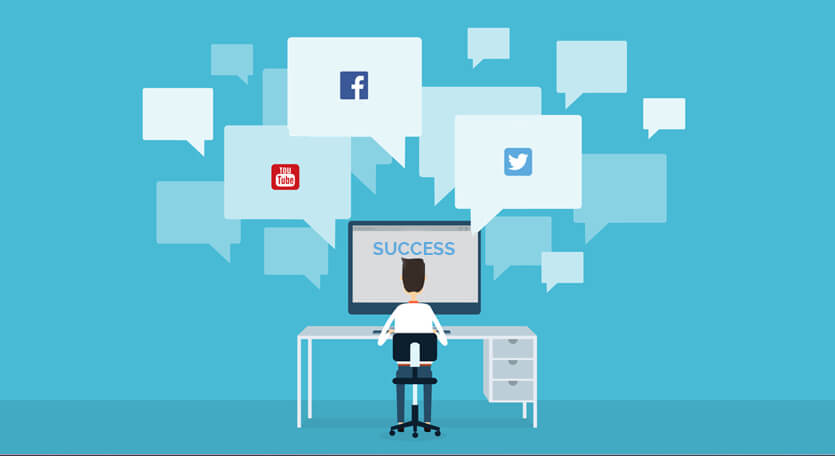 Not just for promoting your products or services, social media plays a big role in building & bridging a connection between your brands and its customers as well. Moreover, in today's digital marketing world, the value and return you get back from branding through all those social media platforms is not something you can overlook or deny. All these channels have got a huge user, whom you cannot reach and connect with without establishing a proper social media presence.
But simply having a social media page isn't going to be enough, you will be needing to utilize them appropriately to increase your online presence. And there are a number of ways by which you can ensure a fitting social presence to make your brand look lucrative and professional in the eyes of the consumers. Posting the latest trends related to news or stories, promptly answering queries or feedback, having a friendly chat are some of the basic yet powerful ways to stay engaged with your potential clients through social media pages.
8. Promote via Email Marketing & Banner Ads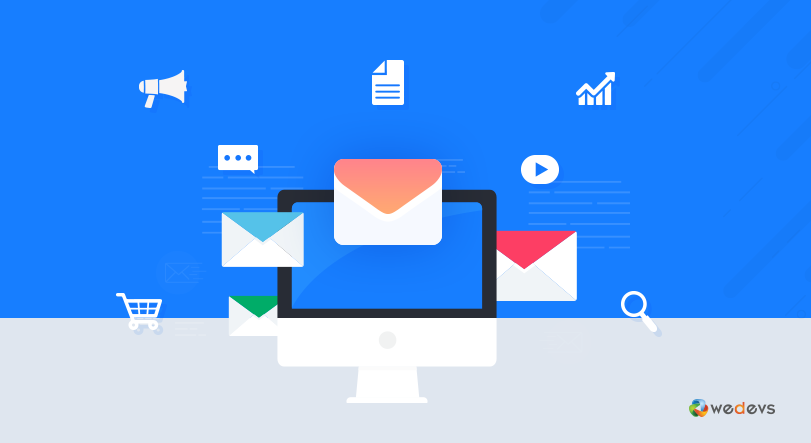 When it comes to branding, many companies simply tend to neglect the significance of the impact that a right email marketing campaign can do on them. And email marketing is probably the best way to promote and build a nice image of your brand providing relevant information about your products or services in their inbox. Along with email promotion and other advertising practices, the banner ad is also something you can use to brand your business.
For an effective email marketing campaign, you may use a complete yet cost-effective tool like weMail. While you design some professional email with the right tool to grab the attention of the receivers, do not forget to add the relevant images of your product or services along with its email text.
As for banner ads, there are a number of places where you can place them on the web such as utilizing the Google ads platform that can be a good choice to run banners or re-targeting ads all over the internet and in search engines. Banners ads should be run for a certain amount of time, like a month or something, only then your brand will get enough exposure to remember it by them. But no matter what you do, for an ads banner, you got to design them so that it stands out from the crowd using some creative design, unique color, and text combinations. An example of a good banner ad can be something like this ⤵️

9. Make a Plan to Stay Engaged
Understanding the mindset of your customers is a critical thing for any business domain. The digital marketer of any developing brand needs to keep on finding new ways to stay engaged with the potential clients to understand their changing mindset every time. If you want your brand to stay in the mind of the target audience then you need to find several innovative ways to stay connected with them.
As a part of staying engaged to understand the mood of your probable customers or regular site visitors, every now and then you can organize quiz contests or simply conduct a small survey related to their experience with your company and all. But when you do it make sure to keep your survey or contest precise yet entertaining. Make it as less boring and conventional as possible.
A nice way to initiate such engagement activity with your audience is by thanking them for their valuable time. Not to mention to be prepared to take any kind of feedback or criticism sportingly. For the first few times, it will be all about asking them the right questions and once they are really into it after that you can ask them anything to know their personality or mindset of things that they want or expect from your brand. In this way, you stay connected and engaged with them forever.
10. Give Back to Reward Loyal Clients
Being in a mission of constantly wanting to acquire new customers, we tend to forget about the existing ones that have helped your business stand where it is right now. And one of the best ways to surprise those loyal customers of years is by rewarding them for their loyalty giving back something that they truly deserve.
As a developing brand, you desperately want to move forward growing your user-base all the time but you can't do it if you keep losing your permanent customers in the process. So while you are on the mission to obtain new customers, do not forget to introduce some customer loyalty program for all those devoted customers who stuck around with your company for years even at your bad times.
So reward them with anything that would excite them. It could either be a gift voucher, freebies, exclusive digital discount coupon, or even a free upgrade to the premium membership services, etc. dedicated only to show your appreciation for their loyalty towards your brand. Because this is how your company and its brand will grow developing a dignified reputation in the business industry
11. Be Honest and Real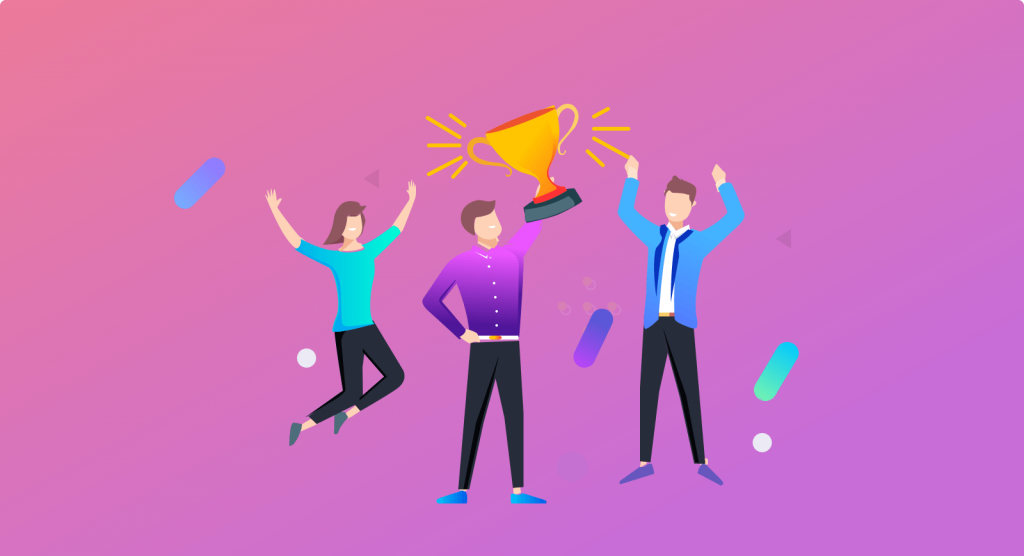 All your effort to build a sustainable brand name applying all the branding ideas above would go in vain if you are faking or being disloyal to your customers. In this digital world, when everything is out there nothing stays hidden for too long. Nowadays people read reviews, take recommendations online. So if you are not being honest about your products or services, then there is every chance those people will find out about your dishonesty from someone else.
So when you put your brand out there, always try to portray an authentic picture of it. Do not shy away to admit if your brand has any lacking or limitations. No matter what makes your brand unique, you will always need to incorporate it with 100% authenticity, which will reflect your honesty to the potential customers.
There is no shame in admitting the weaknesses of your company and assuring your potential clients that you will soon address them to overcome them. Now such honesty about your business brings complete transparency to the mind of your customers resulting in them growing more faith in your brand. So whatever you do, always be honest and upfront about it to your customers. As once you break their trust you might never be able to regain them any time soon.
Be Super Creative to Generate Unique Business Branding Ideas
As of now business branding ideas are more likely to work when it has a well-defined and concise plan to execute them. Simply just taking ideas from various sources but not comprehending how to accomplish them wouldn't make much of a difference in your business branding result. And along with a clear understanding of how the branding is needed to be done, being imaginative is really important when you are looking to get a positive outcome out of it.
As we all know, nowadays business branding is done through a number of known platforms such as social media, emails, websites, etc. With so many options at your fingertips to promote your brand, you are required to be creative & thoughtful, understanding the mindset of your regular audience.
A unique branding idea can always leave a mark on the heart of a customer. Resulting in turning your brand into a genuinely likable one among all. More importantly, eventually, this can essentially play a critical role in maintaining your brand with increased profits with better retention of both your employees and customers.
So have you noted down all the innovative ideas to plan for your next business branding campaign? Whatever you do, be sure to be inventive enough to turn your idea into a rock-solid plan that can transform the business & take the branding of your company to a whole new level.