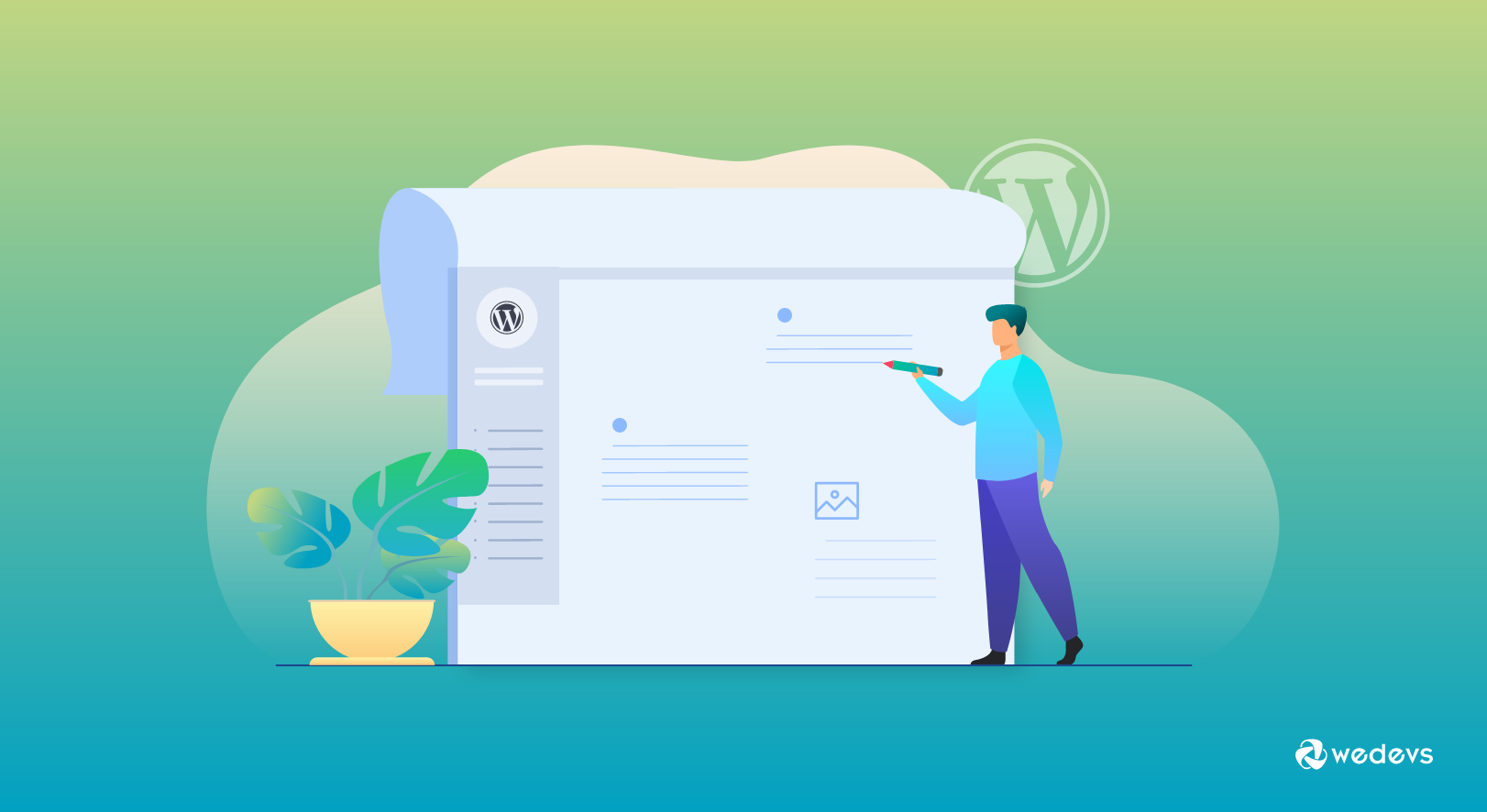 10 Factors for Blogging with WordPress You Must Consider
Do you want to spread your creative writings to the world effortlessly? If the answer is yes, then we would suggest you install WordPress on your personal computer, right now!
You may ask me, "Why?"
Well, blogging with WordPress is the most efficient and easy option to post your blog and analyze the writings with different plugins like Yoast SEO, Jetpack, Akismet, and more. These plugins can mentor you to rank well in Google and they all are available in WordPress.
However, you need to consider some important facts before start blogging with WordPress in 2023. Today we will discuss how you can start your blogging site easily within your budget.
If you follow all my instructions thoroughly then we can bet that you can build a successful blog site. For that, you will need some hours only but for ranking in Google and other search engines you may wait patiently.
10 Key-Factors for Blogging with WordPress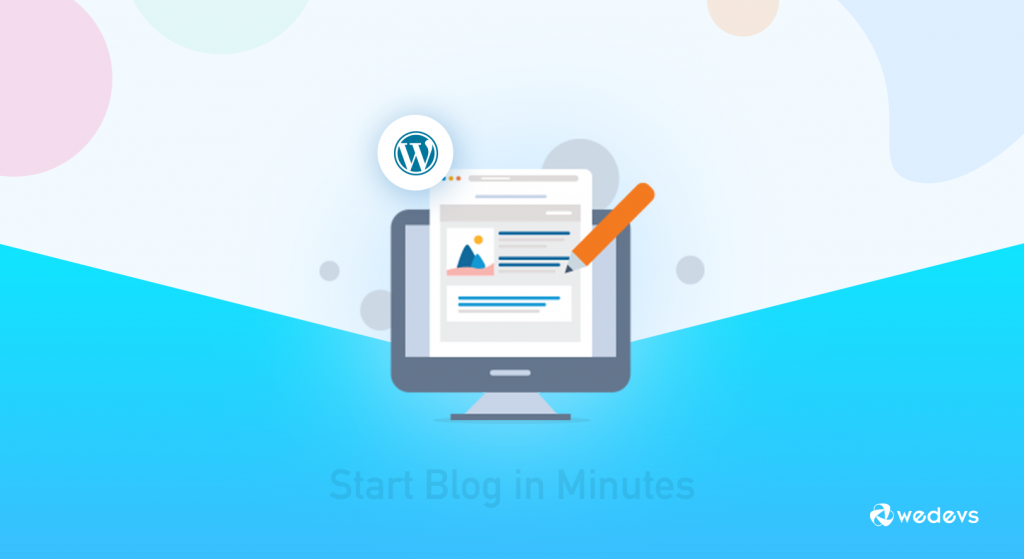 There are lots of essential subjects a blogger has to remind while blogging in WordPress. Here, you will get to know them widely. Without wasting more time let's dive in the article.
1. Concept of Your Web Niche
To hit on Google, you have to choose a niche where you feel passionate. Because you can write beyond your expertise level when you ask to create something from your experience and love.
When you get money from your favorite subject you will feel encouraged to continue the job furthermore. On the other hand, an empty pocket after lots of labor will make you disappointed and in this situation bloggers, drop out!
So, the niche should be your favorite one and also, you have to keep patience or you can be one of those drops out bloggers.
2. Pick a Meaningful Domain
The domain is the most important part of a successful blog. For example, if you want to build a site about laptops, the domain should be like mylaptop.com, laptopforeveryone.com or directly laptop.com will be the best.
Normally, a .com domain costs around $5-$15. And, most people like go with a .com domain as it is well-known and the yearly cost never gets much higher. It was just a suggestion, you can also buy any other extension liken.net or .org.
Actually, it depends on the domain availability as every day millions of sites are building and each of them is unique.
Even if you ever wish to sell your website, a unique name will help to raise the price 100-times better.
3. Choose a WordPress Hosting Plan
A web hosting company will help you to store your website data at high speed. Generally, you can call it home for your site. It's one of the crucial factors for creating a website.
As an audience when we search for something, we find some sites that are loading with a huge time. And, it's harsh but true that we run away from the site within 4-5 seconds. Actually, this happens because the hosting company of that website is not doing a good job.
Lots of hosting companies are there for you. You should pick the one which doesn't get slow after a long time. Choose the hosting plan which is easy to use, built for WordPress sites, and gives great customer service for the users.
4. Pick the Perfect Theme
To ensure an attractive and perfect look for your site you have to choose an appropriate theme.
For instance, if the niche is about cycles, the theme color should be well balanced which will attract adventurous people. In this case, youngsters will be your audience.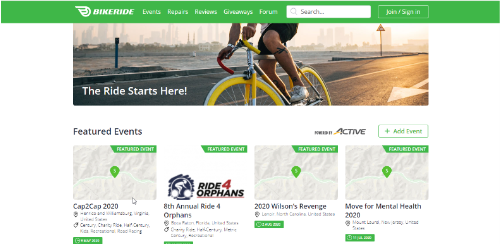 There are different types of themes available on the web completely FREE. But, if you want to do the best for your web then consider choosing a premium theme, which will help you in the long run. You can also use Elementor to make your site development experience smooth.
5. Plan Site Architecture before Blogging with WordPress
Every successful blog site has a proper blueprint before starting the website. You may have some thoughts about the structure of your site which will represent your test and style about creating attractive blogs.
So, now think about how you want to serve your blog to the visitors and communicate with them. We will try to visit every common page of a site.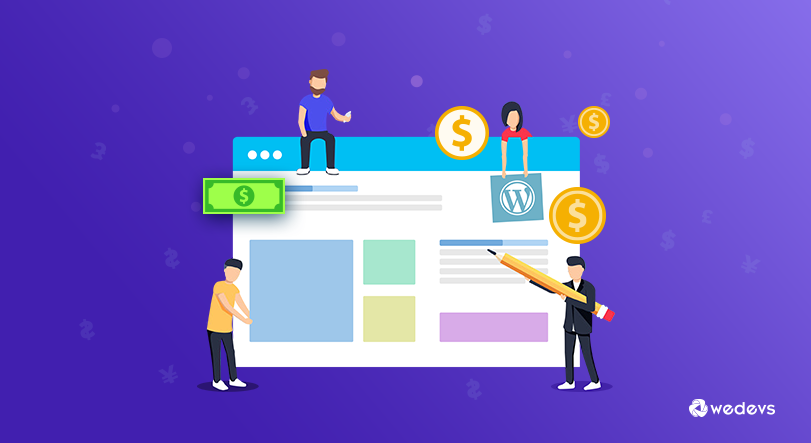 Homepage
The Homepage reflects the niche idea and theme of a website. So, you have to be very careful while building this page. Take a look where you must put more concern.
Logo: Link your homepage with the logo thus people can come to that page wherever they are.
Title: It is the name of your website which can be embedded with the logo. Even you can write it using different fonts.
Site description: Use a slogan, sentence, or phrase which will describe the picture of the whole site at a glance.
Menu: Through the navigation menu visitors can access other pages without any hassle.
Footers: Footers should be at the bottom of the site. You may add other pages link, the contact information of the site owner, and a copyright inscription here.

About Page
Some people like to write "About Us". It indicates the description of your website. It's better to keep the non-corporate and non-professional tone in a good About Page.
Contact Page
Here you can add some information about how people can contact you. It can contain your phone number, social media links, or office address. Even, you can include custom post type for your customers and they will fillup the form about their opinion or information.
Privacy Policy Page
According to the law DMCA (Digital Millennium Copyright Act), each website should have a Privacy Policy page that will spell out what users' information would be and would not be used for.
Blog Page
Here the visitors will see all your posted blogs. Good quality and quantity of blogs can bring a bunch of organic traffic.
6. Add Blogs to Google Search Console and Google Analytics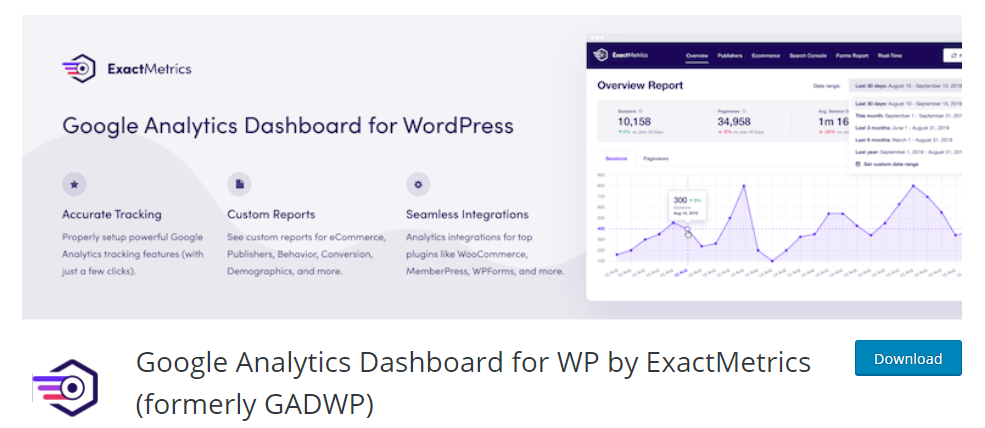 To monitor and maintain your site using Google Search Console which is a free service. Here you can-
Estimate your site's performance
Check its mobile usability
URL Inspection
Site speed
Fix issues
Check bugs
And other salient issues
On the other side, Google Analytics provides you overall analytics of your site. In this service, you can discover where your site audiences come from.
Moreover, it assists you to keep tracking your blog's advertisements Return on Investment (ROI). Plus, you will know the perfect timing of visitor engagement. These two tools are essential for your site insight.
If you are a WordPress user, you can easily use them by following the simple steps below:
Login to the website's dashboard
Have a look on the left sidebar, find "Plugin", and now click on it
Write GADWP (Google Analytics Dashboard for WP) in the search box
Install the plugin
After completing the installation, go back to the Plugin menu
Now, locate the installed plugin, find the "Settings" option underneath, and click
On the next page, you will get the "Authorize Plugin" and click on it
After that page, click on "Get Access Code." This will help to access the Analytics dashboard
Now copy the access code
Paste on the given space for it
Finally, click on Save Access Code.
7. Install Yoast SEO Plugin
To measure your article readability and performance this plugin will be your best friend. Go to the left-sided Plugin option and click Add New. Now search Yoast SEO in the search bar. Firstly install it and then activate the free SEO plugin.
8. Well Keyword Research
Keyword researching is another essential task for blogging in WordPress. Here, you can use some tools like Ubersuggest or Semrush. A keyword will help you to push your content on the first page of any search engine. And, your article has to be well balanced with the specific keyword.
9. SEO Optimized Content
What makes content well SEO optimized? Well, you have to follow some facts-
The focus keyword should have a search volume of more than 200.
The keyword has to be in the introduction and conclusion of the content.
The keyword density shouldn't be more than 2%.
The headings should contain the main keyword.
10. Optimize Your Website for Mobile Users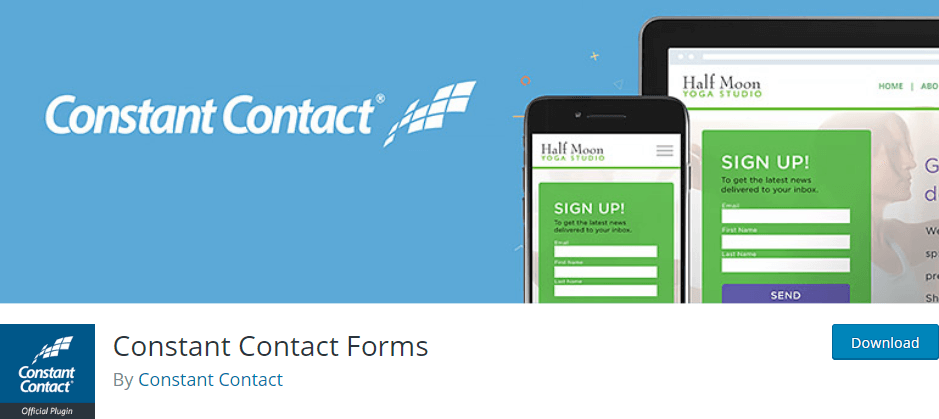 According to the research of the WARC (World Advertising Research Center), 51% of internet users use a smartphone or tab to browse anything. The percentage is increasing day by day and it can be 75% in 2025.
Besides that, in 2015 Google announced that mobile-friendly websites have a great opportunity in the SEO ranking rather than others.
As a matter of fact, Google announced in 2015 that mobile-friendly sites have a competitive edge in the SEO ranking compared to others. It means if you optimize your website for the mobile user then you will have a great chance to rank on the first page of Google.
How to Blog Precisely to get More Views
There are some rules to write attractive and well-readable content. Not only you will score well in Yoast but also you can increase more visitors.
Add Less Complex Sentence
When you write more simple and easily understood words your readers like to continue the article till they get distracted. The accident can happen if you use more complex words and sentences.
Perfect Title and Headlines
The title has to attract your audience at first glance. And, the headlines should describe your point with a few words.
Proofreading
After writing the article you need to proofread it and it's better to do this job with different persons. The writer won't be able to find out his/ her mistakes.
Apart from that, you need to correct grammar and spelling mistakes. To do this job without any hassle you can get from Grammarly, where you have to just copy and paste your content and this tool will show your mistakes.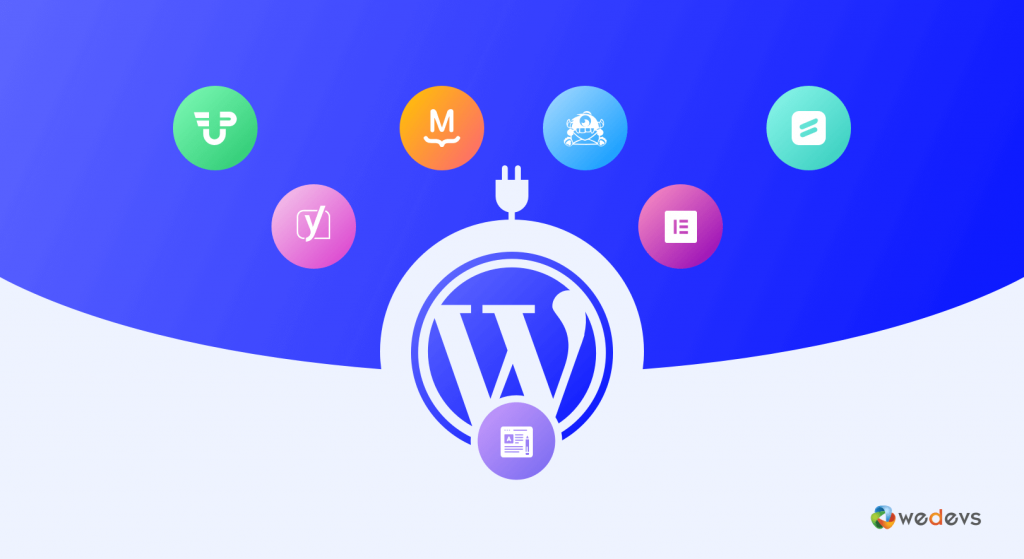 Meta Description with Main Keyword
The meta description is what we can read under the title of content in Google.
The meta description shouldn't be more than 160 characters and contain the main keyword at least once. You can show your highlights here, which will attract the readers.
Add Relevant Images
Adding relevant pictures can build a rich article. Also, the audience will get a clear concept of the content.
For example, if you are instructing people step by step, you can add images of every single stage. Here, you can also add a screenshot, which is effortless to insert in WordPress.
Put the Main Keyword in Alt Attributes of Images
You can do this job while adding images in your post. There is an option named alt attributes, where you have to write a few words with a focus keyword.
External and Internal Linking
Adding external and internal links will help you to link building. An external link is a relevant link from another website while the internal one is from your site. If you make a mistake in adding an internal link it's ok, but if you don't add an external link from an authentic site it can be harmful to your site.
Add Clear CTA Button
CTA stands for a call to action. A CTA pushes the readers to go to another page or buy something. Several effective actions can be done by CTA. Your content must have at least 2/ 3 CTA buttons.
Final Touch on Blogging with WordPress
Start Blogging with WordPress without thinking twice because the web competition is rising day by day. Share your knowledge and experience, also, you can make a business platform on that. Your niche can be anything cooking, cycling, pet, clothes, etc.
However, blogging with WordPress will be your best experience in blog life. We have tried to describe every essential step for publishing posts and continue blogging in WordPress and hope this helps you in your website building.
Happy Blogging!