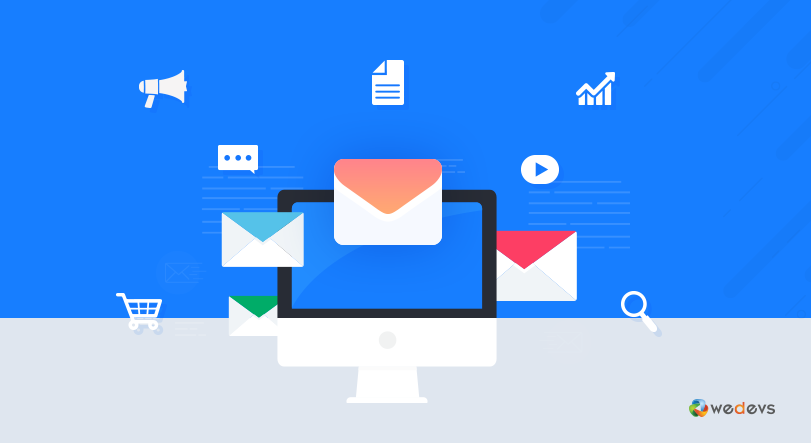 Email Marketing Benefits For Small Medium Businesses
Even in the age of the social media phenomenon, email marketing is still holding its lead quite comfortably.
No matter what people might say, numbers are saying something different. While the total number of Facebook's 1.7 billion and Twitter's 313 million users are not small by any means. Surprisingly, they are increasing by the minute. But when compared side by side with the total number of 2.6 billion email users they fall short.
And for business owners trying to make the most out of their precious assets is the most sensible thing to do, to survive in the long run. That's why when it comes to marketing budgets, Email Marketing should be on the top of your list. The best part is, that it is much cheaper to implement than any other marketing activities out there.
What Exactly Is Email Marketing?
Well, first things first. Let's find out what email marketing is.
In simple words, collecting an email list with the consent of your users/readers/consumers in a method and sending them emails using that list at a later convenient time. The list collection method can vary from simple pop-ups asking for emails or simply giving something away for free in exchange for their email.
What you use email marketing for, is solely your concern based on your goals. It can be used both to promote sales and even for branding. There are many email marketing benefits in contrast to other marketing channels.
Especially if you are a small-medium business owner.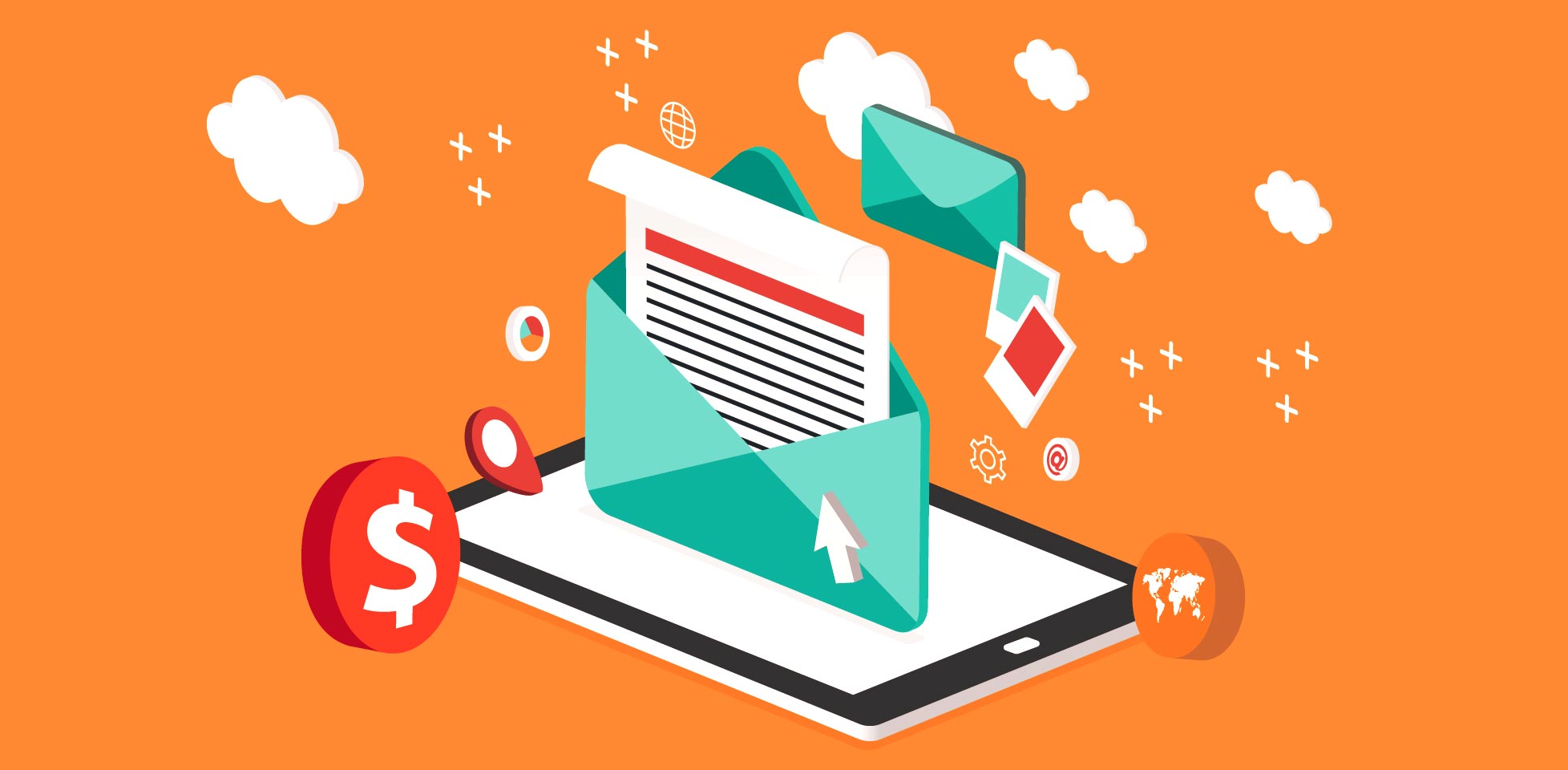 Email Marketing Benefits That You Will Get
One of the most important Email Marketing benefits is cheaper to implement in your already existing marketing channels compared to others. If that's not a good enough reason then here are a few others that will surely convince you otherwise.
Email Is Still The Most Used Communication Method
The numbers say it all!
It is estimated that almost 105 billion emails will be sent every day in 2018 projected to grow to 246 billion by 2020. Resulting in more messages being shared among people than any other platform.
And if you are a business owner those are some really promising numbers. A huge number of people are still using email compared to social media users, which many marketers say is the best place to market your product. But the numbers show the difference accurately.
Has A Higher ROI Compared To Other Marketing Efforts
According to research by over at the folks at Data & Marketing Association, email marketing had an ROI of 3800% in the year 2017. Doing the math, if you had spent $1 in email marketing in the last year you would have had a $38 return on your investment.
No other marketing channel has that much of high ROI rate. In comparison, these are the average CTR rate for each marketing channel where Email marketing had 3.57%, whereas Facebook & Twitter had 0.07% and 0.03% respectively.
You Have The Consent Of Your Customers
When you collect your users' email addresses you are doing so by their consent. You are asking them if they would like to provide their email address in exchange for something. Think psychologically triggers in their mind then they should be expecting a mail-in their inbox from you.
That is a very powerful trigger to have for any business no matter how big or small it is.
Pro Tip: Look out for the latest GDPR law when you try to collect email addresses from your users. In short, make everything clear for your users what you are going to do with their information.
Personalization Option For Each User
Another one of the Email Marketing benefits is that it is the most personalizable channel of marketing you can have. You can use the name of each of your users dynamically letting them feel that the email was tailored just for them.
Segment your email list according to their information such as Country, State, Products they purchased and make that email configured to their needs. You don't need to send irrelevant information that might bother someone who has no need for them.
Email Marketing Ideas To Boost Up Your Sales
Don't Be Dependent On Some Other Platform
Email will be forever!
While that is a little far-fetched email still has a long way to go. When you market on some Social Media channels like Facebook, Twitter, Pinterest you have to use their marketing tools, their platforms to advertise to your users & customers. Their policy clearly states that they have the final say in any situation. They can cancel your ad account, cause problems with your payment, and so on.
But the cool thing about email marketing is you are not dependent on anyone. You have your own email list, your own domain email and that's it. You don't need always be cautious to play by someone else's rule.
Assurance Of Delivery To Your Users
When you market in a social media channel due to the number of users on those platforms, your shared post is seen by less than needed. And if you want to show your post to more people you will have to pay those platforms money.
And when you use Email Marketing you have a much cheaper option. Simply concentrate on building your email list by giving others value. And also email marketing benefits from automation tools that are really cheap compared to social media marketing tools. And the best part is it is sent to every user you send it to compared to a handful of few people that see your posts on social.
You will have the guarantee that it has been delivered to your email subscribers list inbox.
Easier(Cheaper) Options To Track Results From Your Email Campaigns
It is much easier to track the performance of your email campaigns compared to other marketing channels. You have very few key data you need to track like open rate, click-through rate, unsubscription rate, etc.
And you will be able to find tools that are Completely FREE to get started on to track these conversion rates. Some popular tools include popular MailChimp, AWeber, Constant Contact, etc. You can easily track those rates and act accordingly compared to some media platforms.
Pro Tip: You can even track the sales happening through your emails using tools like Google Analytics.
A More Personal Approach To Your Customers
Email is still widely used as a personal communication channel. Sure there are Facebook Messenger, Instagram Messages, and so on. But email holds its place as a personal medium very well.
By a report by The Radicati Group, 86% of professionals said that Email is still their favorite form of communication. And when you communicate with your users on that channel will automatically be considered as a personal approach.
Email Marketing Benefits From Being The #1 Activity On Mobile
With all the mobile users out there it's a no-brainer not to target your most potential customers through it. And what better way to target them than using the #1 activity they do, using their smartphone.
Social studies suggest, that checking email and interacting on social media are two things that people do. And you can start using that to market your business for free.
You Are The Owner Of Your Own Email List
And the most important email marketing benefit of all is, that you are the sole owner of your own email list.
When you use marketing channels that are owned by a third party, you are at their mercy. But with your own email list all the emails you gathered over the years are yours.
You can use that to send emails at your own time, configure it to a particular user, and so on. Everything is in your own hand.
Email Marketing Best Practices
Choose weMail – One of the Best Email Marketing Plugin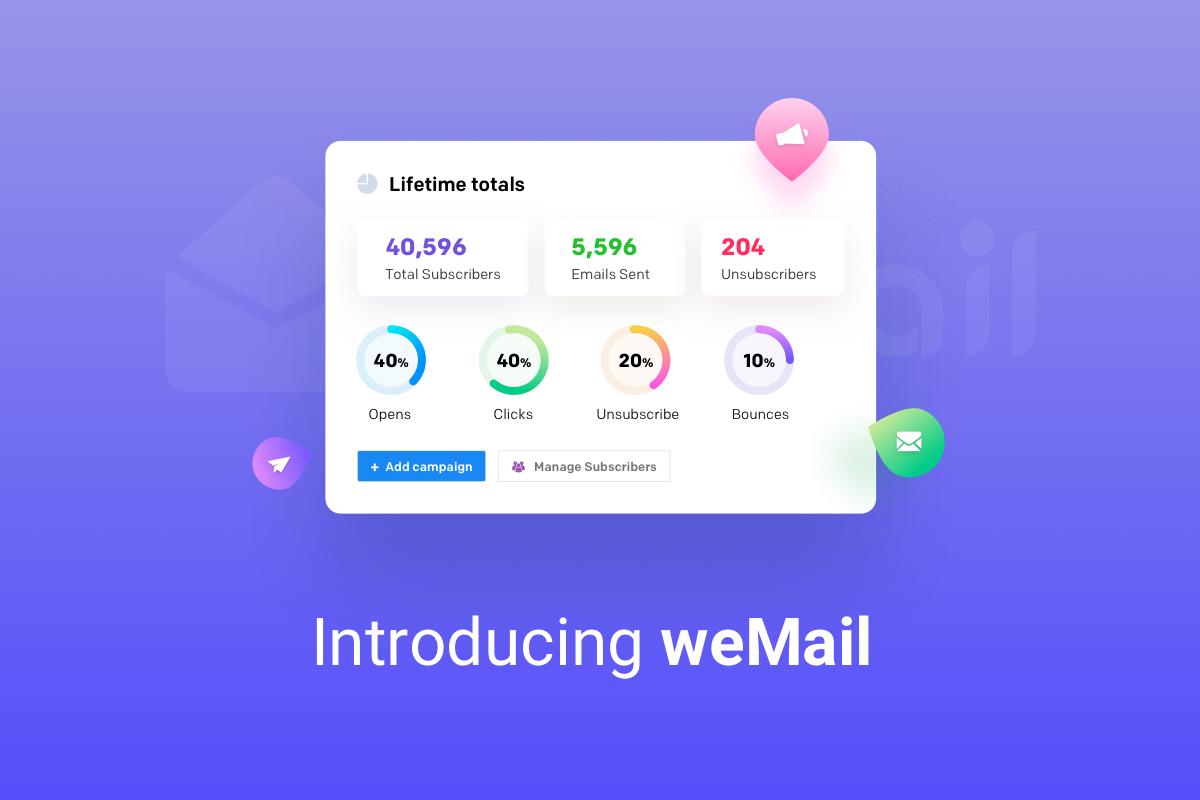 If you are a WordPress user looking for conducting your Email campaign in the easiest most affordable, and the quickest way nothing can beat the weMail. This solution will help you manage your email subscribers quite efficiently.
It's easy to use. Highly customizable. Affordable. And the setup is minutes away. Any WordPress user can integrate weMail into their site and send strategic newsletters and run email campaigns.
Now It's Your Turn
Email Marketing is not obsolete. As a matter of fact, it is still one of the top leading marketing channels for businesses.
Whether you are B2B or B2C, small or medium or even big you need tap into the vast potential of email marketing if you are not doing so.
If you like this article please don't forget to subscribe to our own newsletter. No spam, only value (We Promise!)