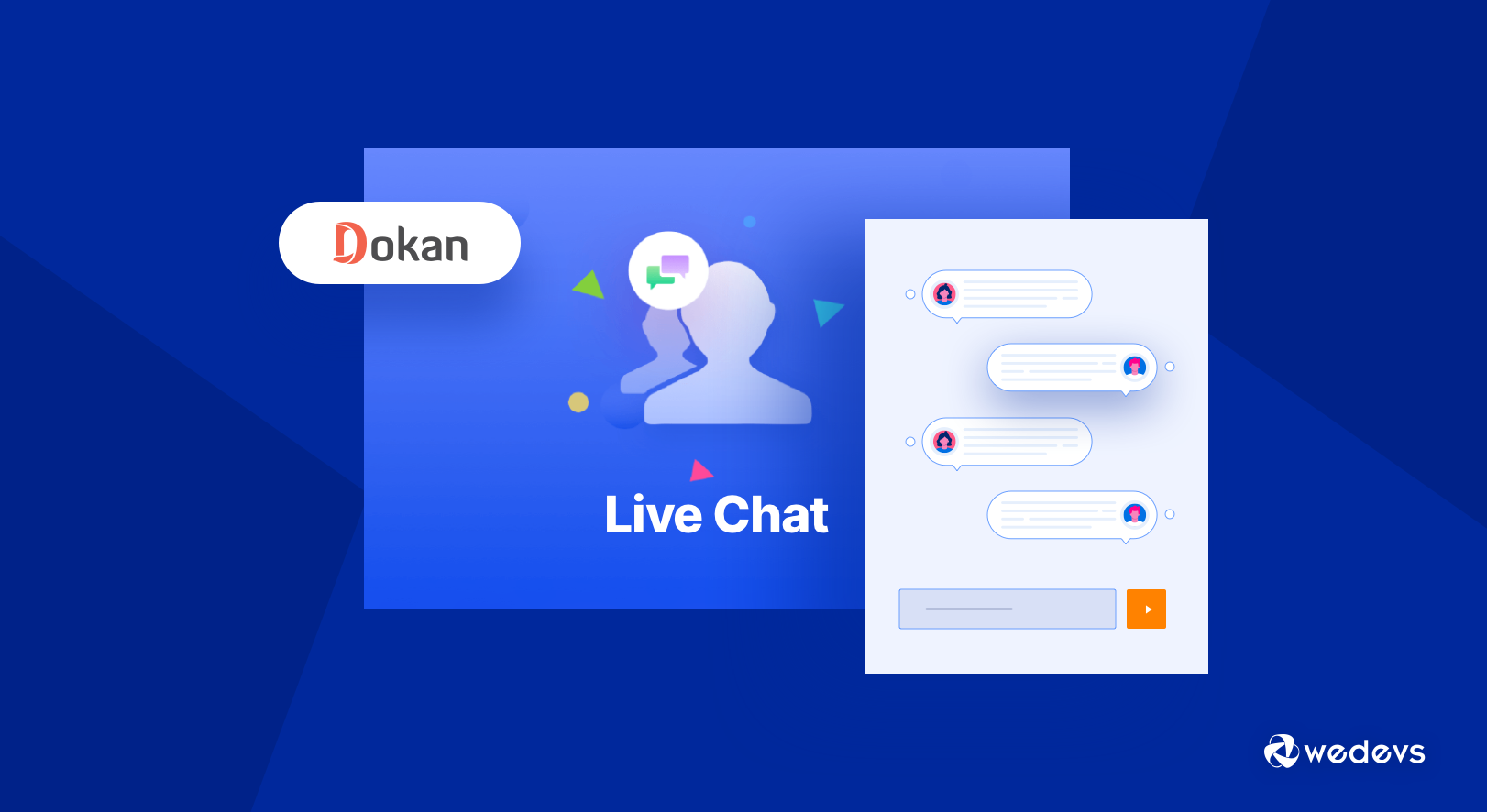 An Easy Guide for Marketplace Owners to Get More Sales Using Dokan Live Chat Module
The importance of LiveChat can't be ignored as customers prefer using LiveChat to directly contact a retailer. Recently a study by Zendesk shows that-
Almost 92% of customers feel satisfied when they use the LiveChat feature.
Dokan is a popular WordPress multi vendor marketplace plugin powered by WooCommerce. It has a wide range of versatile features & functions like the Live Chat module to smoothly run your marketplace's Live Chat functionality.
Today we'll share some effective & workable tips that will help you close more sales using the Dokan Live Chat option.
Introducing Dokan Live Chat Module and Its Functionalities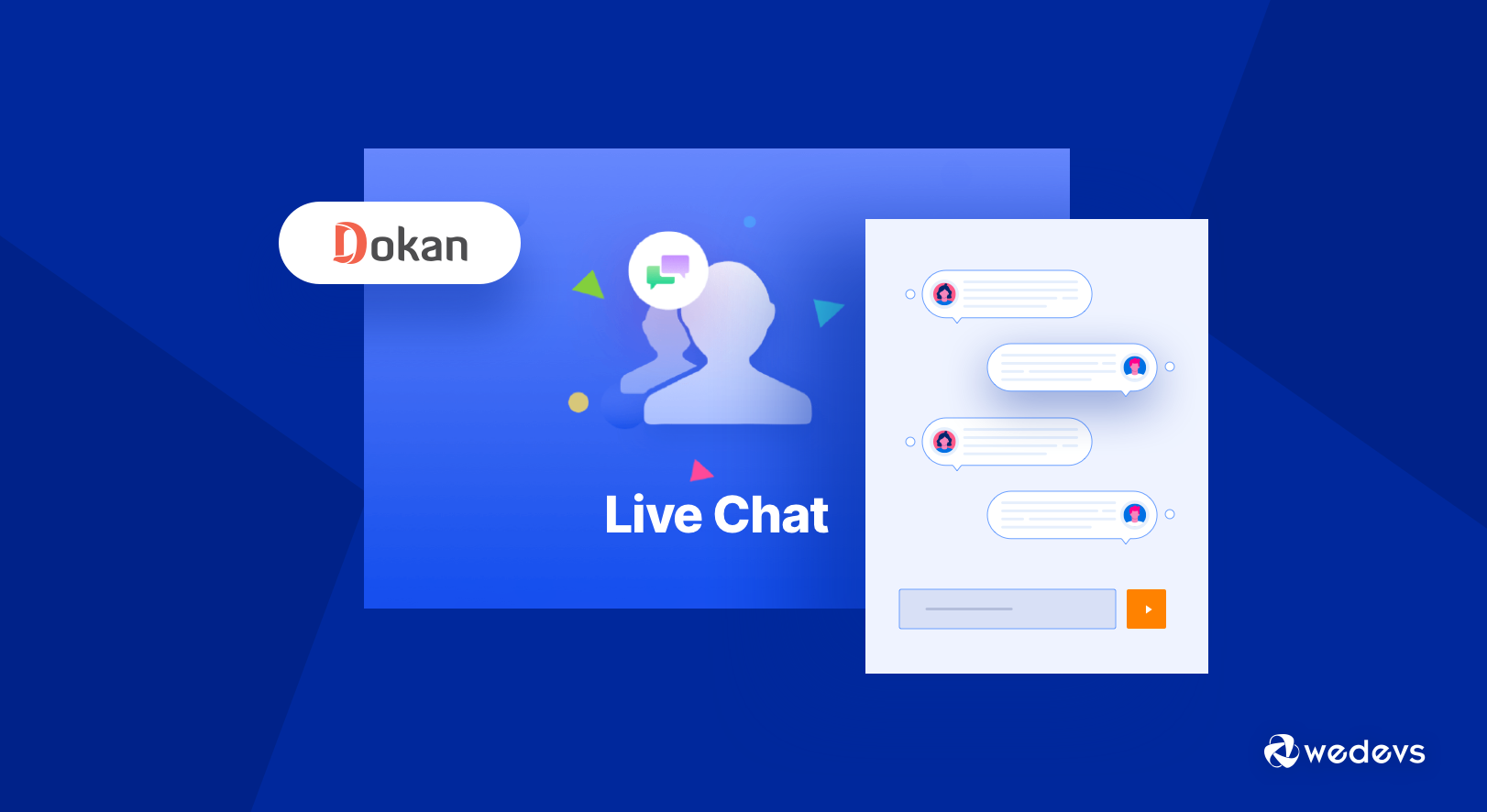 Dokan includes Live Chat features in its territory to manage & handle all of your incoming conversations from different platforms such as-

Facebook
WhatsApp
TawkTo
And TalkJs
Let's check out one by one and get a short idea about the Live Chat features of Dokan.
Utilizing Facebook Live Chat with Dokan
By activating the Facebook Live Chat option on your marketplace, you (vendors) can handle customers directly from Facebook. Without navigating to the Facebook landing page, users can easily communicate with your vendors staying on your marketplace and continue real-time messaging from anywhere.
Benefits that you'll get with Facebook Live Chat integration with your marketplace are :
Helps to communicate customers directly from Facebook which are 53% of users are more likely to shop
Opportunity to earn 15X times more engagement
Solve issues within a short period of time
Develops more strong & personal connections with your customers
Has an option to promote private message links.
Utilizing WhatsApp Live Chat with Dokan
WhatsApp is another popular text messaging & video calling platform. And it has currently more than 2 million users. Though it's now a sister concern of Facebook, it has individual popularity among global users.
WhatsApp is ranked as the most used mobile messenger app in the world.

Backlinko
There are more than 100 billion messages are sent each day. There is a great opportunity to help those users if they browse your marketplace. And Dokan allows you to integrate the WhatsApp app onto your marketplace to increase Live Chat functionality to these huge audiences.
Let's check out what's more you can get with the WhatsApp Live Chat app with your marketplace:
Enables customers to reach out to business owners immediately
Engages customers
Hides customers information & allows for asynchronous conversations, so customers can engage whenever they need to
Gives users end-to-end encryption while communicating.
Utilizing TawkTo Live Chat with Dokan
As part of the Live Chat feature of Dokan, store owners & vendors can integrate their store with the amazing TawkTo platform. Besides, keeping a flawless intercommunication with customers, TawkTo helps you to monitor & converse with them on your website, reply to support tickets, and create a help center to empower customers – all 100% Free.
Here are the things that you'll get after integrating TawkTo with your online store:
Tracks customer activity in real-time
Figures out your customer's location
Collaborates & assigns conversations
Easy to share knowledge, and provide services.
Utilizing TalkJS Live Chat with Dokan
If you have a Talk.JS Premium Account, you can also use this popular Live Chat feature with your Dokan-powered marketplace. When vendors activate the 'Enable Live Chat' checkbox, the chat option will appear on the store and product page.
It was lightweight, simple to implement, cost-effective and has great support. I think we have passed around 300.000 messages with the youngsters.

Jan Hjørdie, Developer at Aldrig Alene
So integrating TalkJS with Dokan multivendor marketplace, you will get the features below:-
Real-time messaging
It has a pre-built UI
Easy to customizable design
Developer-friendly API
Message moderation & alert.
Related Article: How To Add Facebook Messenger Live Chat Feature on Your Dokan Marketplace
7 Proven Tips For Closing Desired Sales with Dokan Live Chat Feature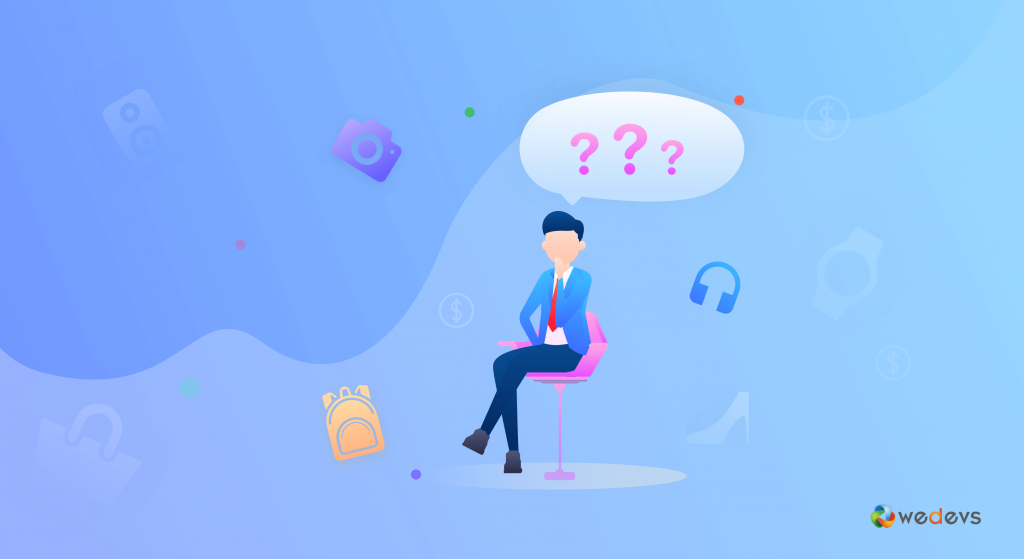 Like we said earlier, closing sales or convincing customers to buy over live conversation is a complicated task for sales reps. Because, customers put their different opinions, suggestions, complaints while chatting with the sales reps or customer care executives.
So you need to apply proper customer care service strategies to tackle all of these customers' matters in real-time. Also, following some practical tips for closing sales, or knowing how to close a sale over Live Chat could bring excellent results for you.
Well, below are the 7 quick tips to close a sale while your sales rep team is handling a customer over Live conversation.
01. Be Yourself, Don't sound like a 'Robot'
A friendly chat box support from a real person can make you feel more like a traditional store experience than just having a phone number customers can call or an email address to contact

HelpScout
If you want to get a sale from your customer care executive end, first of all, you need to keep real people (not bots) to tackle customers' issues. Because automated bots may not able to find out the customers' pinpoints as they randomly send messages to customers.
Where a real person can directly communicate with customers, understand their issues, consult them and give solutions, bots only send random messages. After that sales executive can easily forward it to the perspective department to solve that issue.
"Remember:- Customers look forward to interacting with a human and get their queries resolved"
However, if your customers like your customer service approach, who knows they might want to directly buy the product from your Live Chat conversation or, want
02. Keep Your First Impression Memorable
The first impression is last the impression. Yes! creating a good impression on the first message could prove how much dedicated your customer support is. This will also impact your brand quality if your customer support team can overwhelm your customers and listen to them for what they need.
As customers want quick responses, so you should always strive to answer chat requests in the shortest possible time. And gradually, customers will more likely trust and love your support as they get time to time response. In short, it could be the ultimate tips for closing sales or convincing them to return to your online shop again and again.
So here you should keep in mind to create the first impression stand out!
Create appropriate live chat greetings
Ask them with the appropriate questions
Collect their contact info for further reach
Ask about their journey so far with your online store.
03. Try to Solve Their Problems, Adopt Problem-Solving Skills
Think of yourself as a customer. And you visit an online shop to buy a watch. But unfortunately, you can't find what you were looking for. And you thought to open the Live Chat option to get the problem solved. So what could make you happy? Of course, real-time customer support with a problem-solving conversation could easily make your day. Right?
Try to utilize your connections or specialized knowledge to make the customer's job easier. Think of it as an investment in your own future.

Geoffrey James, Author & Marketer
Definitely, your customer support team should always have the mentality to listen to customer's voices and solve their issues. However, if you think that your support team needs to acquire problem-solving skills, then just help them do that. But do make sure that they are able to understand each problem and solve them.
Well, you can ask some general questions to precise their problem and let them get what they need.
Can you please elaborate on specifically the problem you're facing?
When did the problem start?
Did you face the problem before?
04. Find a Solution, and Guide like a Pro
After finding the problem, your next target is to solve it, as we talked about it in the earlier section. To do that you need to have some analytical thinking capability before forwarding it to the respective team.
So before handing over the problem, you can ask a few questions after receiving any queries from your customers:-
Resources that you need for the solution
How much time it will take to solve it (time frame)
Task needed to make it happen (task breakdown)
Who should be assigned to overview the planned solution (task review)
How will the customer be informed about the solution (final submission)
So after determining all these questions, you can make a final decision. And this could be also a great way to close a sale by solving their problems.
05. Know Your Product Before Selling It, Product Knowledge Is Important
This is one of the important things that every support team member needs to have – Understanding the products before giving customer service. Without knowing about the product, you can't generate information and deliver it to customers. So your support team or customer care executive must know all the pros and cons of your products. Otherwise, customers will not get the service that they deserve from your brand which will harm your brand reputation.
It is difficult to effectively sell to a customer if we cannot show how a particular product will address his or her needs

Matthew Hudson, Author at The Balance SMB
So before replying to customer tickets, do make sure that you have well-enough knowledge about your product. For example, how it works, how to operate it, pricing models, or what are the basic features & functions, etc. However, you can organize sessions, meetings, or create videos to help your customer support team learn about the product. As a result, you'll be getting the below benefits:-
Increases communication skills
Raises enthusiasm
Develops confidence
Assists in answering objections
Helps to give quick solutions
06. Make Yourself Available 24/7 Hour
We already know that customers want real-time support from their preferred brands or services. Let's say you have bought a MI phone. And after using it for 5 months, you have been facing some technical issues. So you thought to take help from the MI customer support.
So what do you expect? Of course, someone to reply to your message and give a better guideline & assistance regarding your queries.
79% of customers say they prefer live chat because of the instant response it offers as compared to other inactive channels

eConsultancy
Therefore, always try to make yourself active. Do make a roaster for different times and implement an automated tool to manage your remote employees. As a result, your customers could communicate 24/7 hour with your support team & get their issues solved immediately. Thus it will have a better chance to close a sale as your customer support team is active all the time.
Related Article: Smartly manage your remote team with WP ERP
07. Research Your Customer Before Each Conversation
If you know your customers better, then it will be easier to find out their issues and provide support based on their attributes. To learn more deeply about your customers through Live Chat, you can simply ask relative questions, get their feedback, collect their details, and know their expectations.
More than 41% of marketing executives are using customer engagement data to provide better data-driven marketing support

Forbes
Yes, that's true! because it will help you develop your effort in the right direction to capitalize on future marketing approaches. However, some companies are neglecting gathering customer details before or after the sale. Which is actually not wise to do – based on the above information.
So as an eCommerce marketplace owner, you should always inspire or train your support team to collect & research customer data and analyze it before replying to them. However, you can easily find out the customer pinpoints through Live Chat by understanding two important things – Demand & Needs. And here are sample queries to ask if you don't have enough idea about the customers that you're going to reply to.
What are you looking for on our site?
What are your interests?
Did you find the products you were looking for?
What types of products are you interested in?
Did you use the dynamic search engine to do your research?
So this is how vendors can communicate with customers. Also, this will support them to maintain flawless interaction with the customers.
Well, these are the tips for closing sales or closing sale techniques, whatever you can call. Try to remember these actionable tips while providing customer support within your eCommerce site. Surely, it will bring the best results for your online business yet entire company.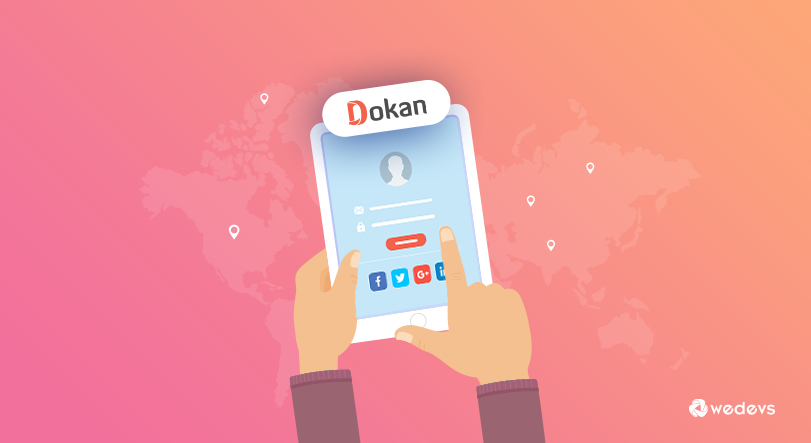 Anyways, if you eagerly want to know the integration process of Dokan Live Chat features with your marketplace, you can easily execute that by the given link.
Learn all about the Dokan Live Chat Features
Or you can check out the video tutorial below to know how Dokan Live Chat feature works (TalkJS) more in detail-
FAQ(s)
01. How can I add Dokan Live Chat features on my marketplace?
There are four available Live Chat features of Dokan that you can use on your marketplace. But all of them are pro features. So you have to purchase the Dokan premium version to activate the Live Chat feature on your marketplace.
02. What are the available pricing plans?
Dokan offers 5 types of pricing plans. And you can avail them in two ways – Annually and Lifetime.

01. Free
02. Starter (112$/Y)
03. Professional (174$/Y)
04. Business (324$/Y)
05. Enterprize (599$/Y)
03. What is the refund policy of Dokan premium version?
We guarantee 100% happiness with our help & maintenance service. However, if our plugin still doesn't meet your requirements, we'll gladly refund 100% of your money within 14 days of your purchase. No questions will be asked. Please note that we do not refund if the product has been purchased at a discount.

Read more…
04. Can I customize the Live Chat Settings of Dokan?
Yes, you can customize the Live Chat settings of Dokan. Like you can place Chat Now in three different places – above the product page, inside the product page, and disable it. That's it!
05. Is the Live Chat app helpful for an eCommerce site?
Of course, the Live Chat app can easily help your eCommerce business to grow fast & smoothly as it saves huge time and enables customer service executives to serve more than one customer at a time, making their work more efficient.
However, you can follow these useful links to learn more information about Live Chat features for your multivendor marketplace:-
Time to Take an Action
These are some powerful tips for closing sales through the Live Chat feature on your marketplace. And Dokan will give you that opportunity to integrate the popular Live Chat platforms within your marketplace.
More than 73% of customers believe that a company prioritizing their time is the most crucial element of good customer service. Dokan Live Chat feature can do that for you. With this integration, you will have valuable insights into your customers' behaviors. Thus it can easily refine your eCommerce store without wasting customers' time.
So why you don't be a part of it? Do let us know if you have any queries.