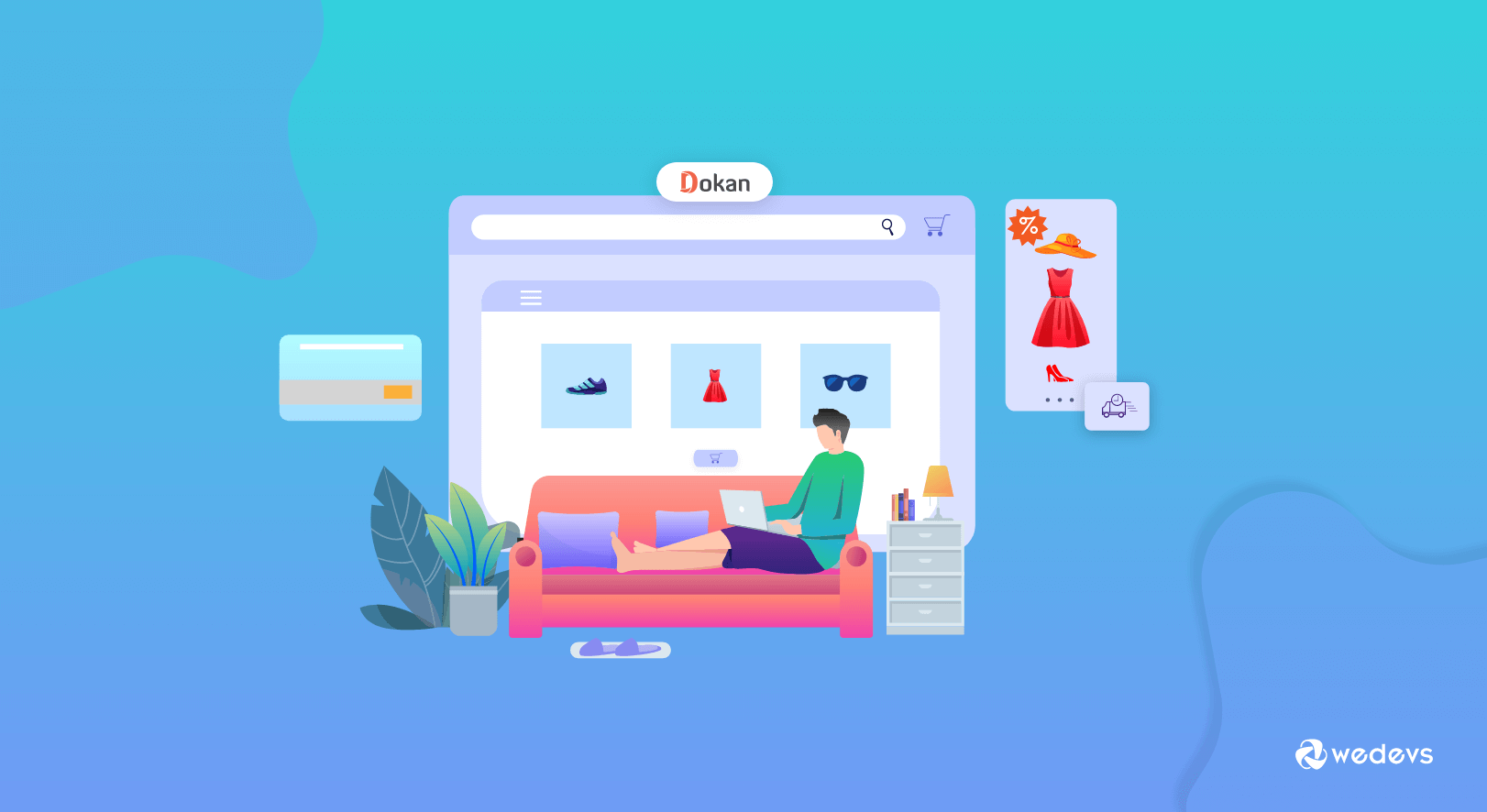 Stay Safe & Build Your Dream Marketplace with WordPress for Free
Getting bored and need to distract your mind for a while from this current virus epidemic state of the world?
Well, we know everyone is going through a tough time right now. Most of us are stuck at home and passing time with great anxiety. Needless to say that we are going to see an economic downfall in the coming days. As it is easily predictable that the global economy will be highly affected due to this COVID-19 pandemic. However, you can turn your home quarantine days fruitful by planning and setting up your next business platform.
In this article, we will share an appropriate business plan to prepare yourself before we are hit with the next recession. By following this easy guide step by step you can build a marketplace in WordPress like Amazon or eBay easily.
Just simply follow all the steps carefully that we are going to demonstrate right here to get started with your dream marketplace right now.
Why Start an Online Marketplace in 2023
As we all know, the selling and buying process has been changed a lot in the last few years. Online shopping became a lifestyle and a revolutionary shopping trend worldwide. The rising demand of online shopping makes the eCommerce business popular drastically over the last 5 years.
Have a quick look over the following stats:
$2.03 trillion spent globally on the top 100 online marketplaces in 2019
69% of Americans have shopped online
Total merchandise sales grew 22% last year
60 marketplaces of the U.S grew sales 18% in 2019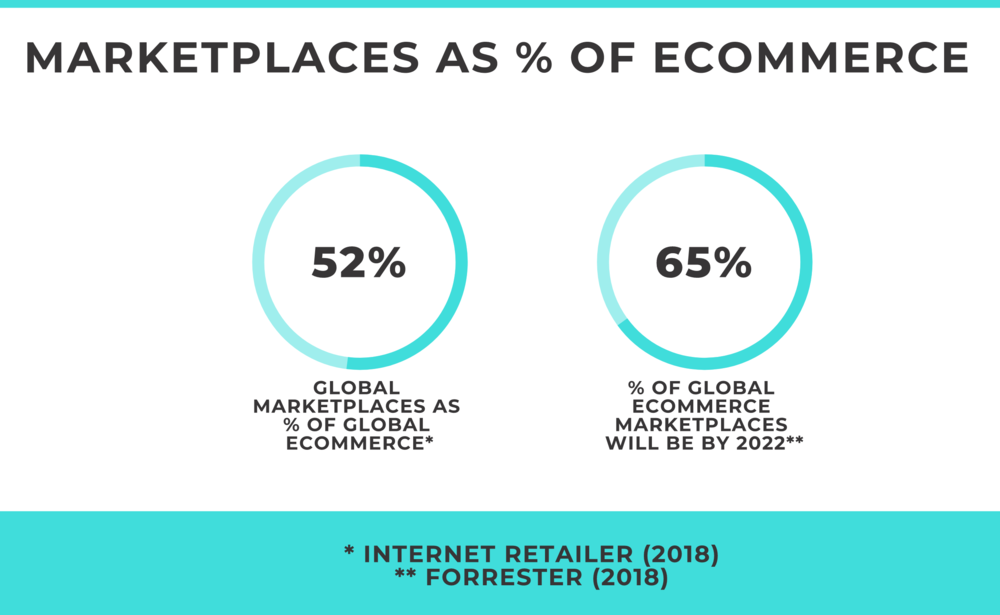 According to these stats, running an online marketplace is the safest & smartest way to earn. Especially even in this situation now when people are running out of things in a state of emergency and can't go outside shopping. When many businesses have already shut down, online marketplaces like eBay and Amazon are still very much active and making fortunes.
And most amazingly you don't need any physical products to start your business at all. Just create a platform like Amazon or eBay where vendors will sell their products and customers will get their desired items quickly. So, you can earn from each sale easily.
Right now, we assume you have enough time on your hand due to Coronavirus Pandemic. Thus you can utilize this time by creating a marketplace in WordPress. And start inviting vendors from your preferred niche.
Don't get nervous if you are a beginner because technology makes it easier for all. Even for the people who have no prior technical knowledge either.
WordPress Page builders like Elementor and other helpful add-ons can assist you to build a highly functional & professional-looking site in no time. Simply move your cursor and get your site ready and live.

How to Create Your Own Marketplace in WordPress
With WordPress, it becomes easier to build a professional site by yourself without hiring a developer.
Needless to say, WordPress is the most popular website-building platform worldwide. Ease of customization, user-friendliness, flexibility, and a wide range of diverse plugins library makes it an automatic choice among users.
You may also like to read: How to Create an eCommerce Store Using WordPress.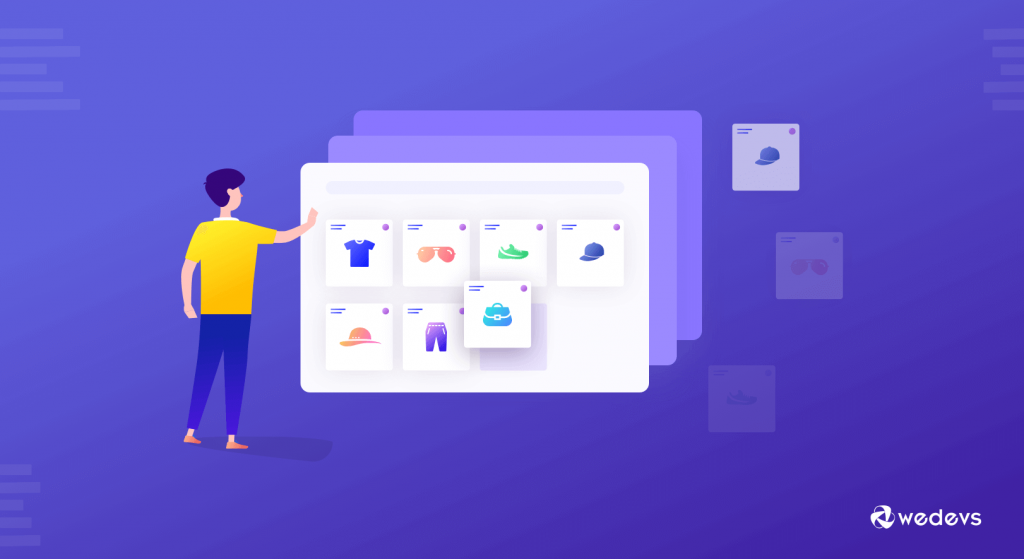 From personal blogs to eCommerce sites, now everything is possible to create and manage using WordPress. Below, we'll show you, how to build an Online Marketplace in WordPress step by step.
Prerequisites for Launching Your Marketplace in WordPress:
Buy a domain name and get web hosting
Install and set up WordPress
Install and activate WooCommerce
A Suitable WordPress Theme
It takes hardly 30 minutes to set up your business base. And we promise it won't break your bank either.
Domain and Hosting
First, you have to buy your own domain name and hosting for your marketplace. A domain name is the web address that people will use to find you. For instance, our domain name is wedevs.com. On the other hand, hosting is the virtual space of internet land to establish your site seamlessly.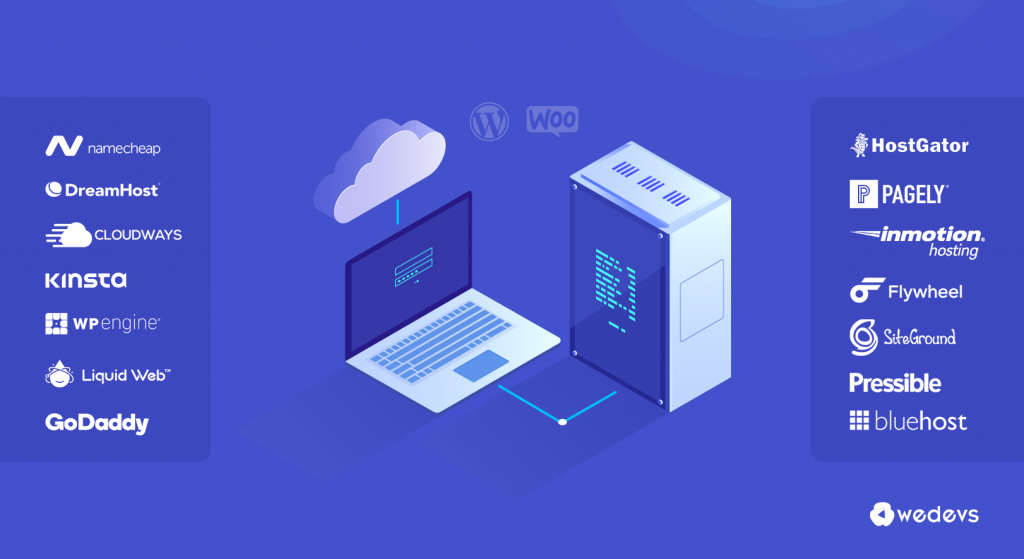 However, you should choose your Domain-Hosting provider carefully considering your business type and size. As there are a number of reliable WooCOmmerce Hosting Providers available in the market. Perhaps, it may cost you around $30-$60 per year depending on the storage and bandwidth you prefer.
Related Article: How I Increased The Speed of My Multivendor Store with Cloudways.
Install WordPress & WooCommerce
Secondly, you need to select the best platform for your marketplace. So, install WordPress- the most popular CMS platform for the users. Then install and activate the free WooCommerce plugin in WordPress to set up your eShop.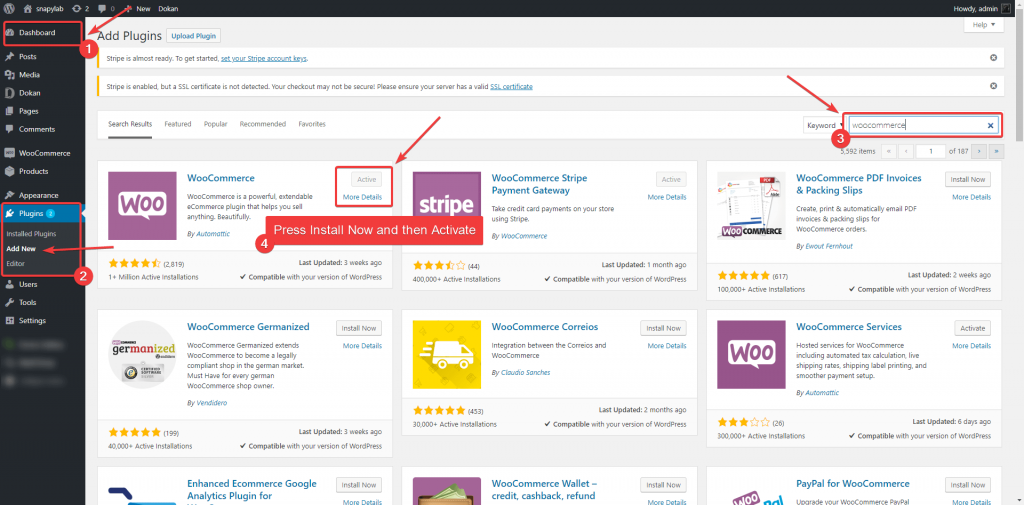 Your online store is ready to trade. Look! it requires only a few clicks to set up your eCommerce store with the duo of WordPress and WooCommerce. However, it won't provide marketplace facilities.
Dokan Multivendor Marketplace Solution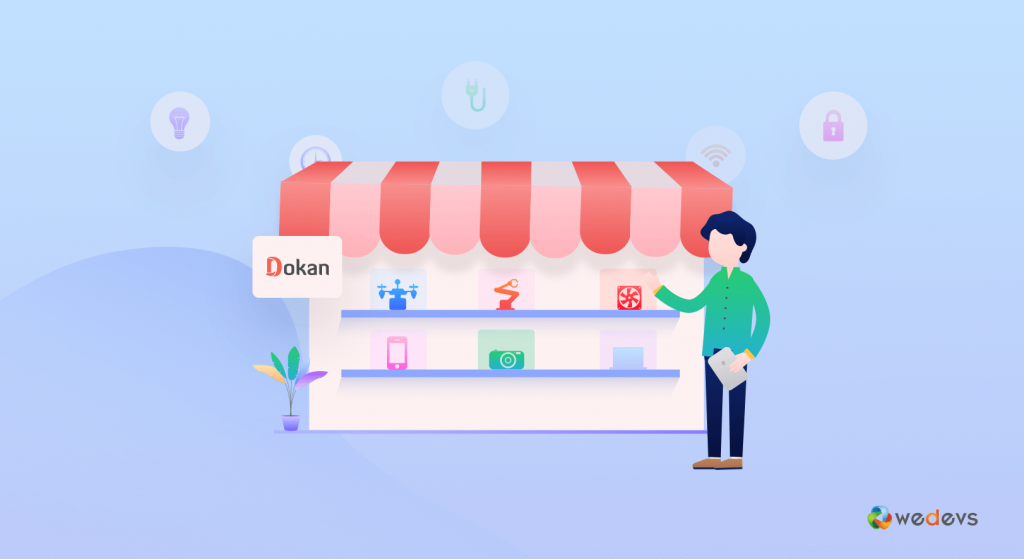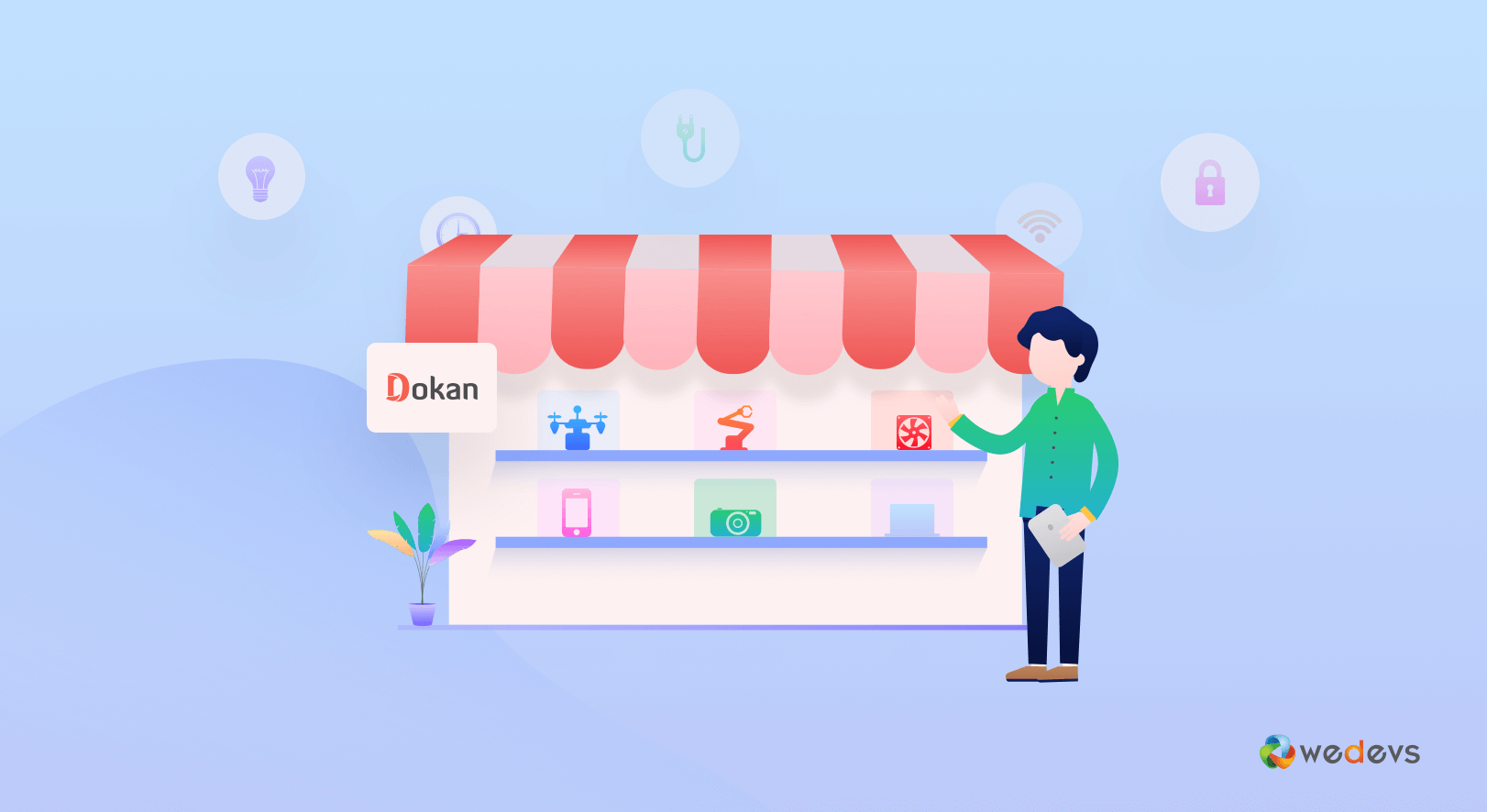 Thirdly, you need a Marketplace Solution to turn our single WooCommerce store into a multivendor marketplace. Dokan can be your trustable partner on this journey. It allows you to configure your online marketplace with ease. And give you all the freedom to manage your shop on your own conditions. The deeper you go, it will amaze you with its exceptional features and advanced technology.
Dokan empowers 60,000+ marketplace around the world. Moreover, it minimizes a minimum 60% of the cost when starting out.
You can install and activate the Dokan plugin like any other plugin of WordPress. Simply, log in to the WordPress Admin Dashboard with your personal credentials. Now, go to plugins. Then click on Add New and type 'Dokan' in the search box.
After getting the plugin – click Install and then Activate. An easy wizard will assist you in easily configuring Dokan Multivendor Marketplace.
The following video shows step by step installation process of Dokan.
Select Dokan Compatible eCommerce Theme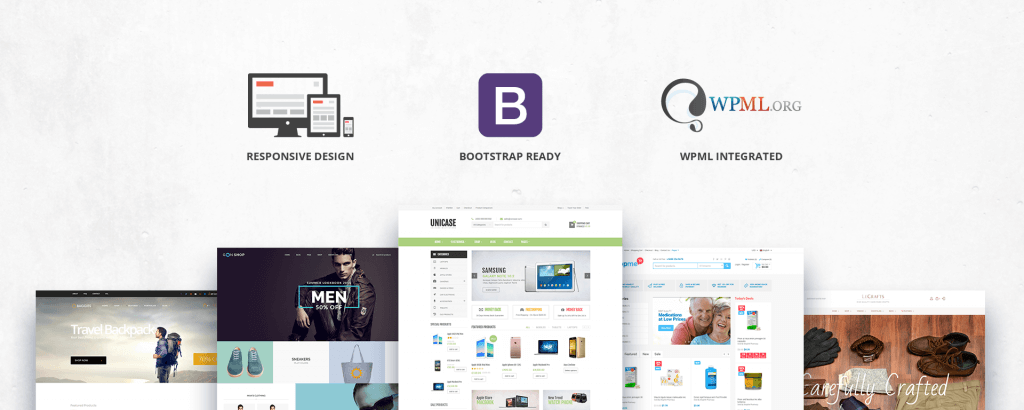 Your marketplace structure is ready to go. Now, you have to decorate the site to attract more vendors and customers as well. So, you can earn money from each sale on your site. Luckily! almost all the themes supported by WooCommerce work seamlessly with Dokan as well.
You may also check out these Dokan Compatible Themes that work best with this multivendor marketplace solution.
Please note, these themes are premium to use. You can pick a free theme to design your marketplace in WordPress. You can find free themes here.
Your journey towards the biggest revenue starts from here!
Configure Your Online Marketplace Easily with Dokan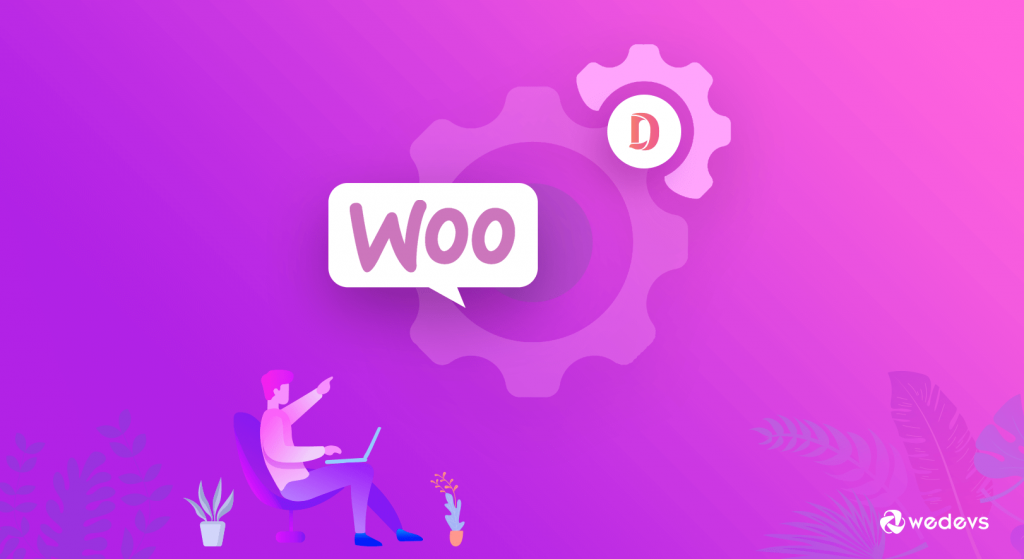 Now it's time to customize your marketplace site according to your business preferences.
Configure All the Important Settings for Dokan
At first, check the default settings of the Dokan Multivendor Marketplace. Then, keep or change the criteria depending on your needs.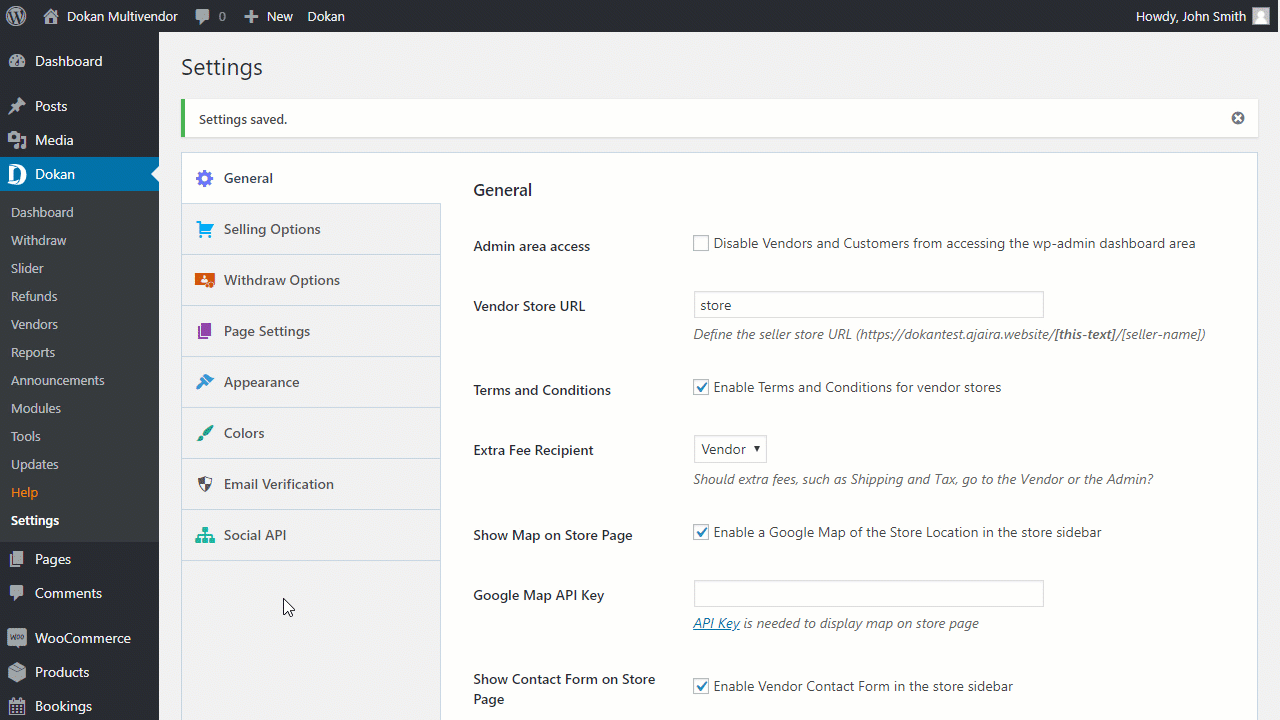 Setting up Vendor Stores
Now, it's time to configure the marketplace so that multiple vendors can come and open their stores on your site. Dokan lets your vendors create their own stores and sell their products with ease. For that, you need to create that opportunity for the vendors.
Navigate to – WP Admin Dashboard → Settings → General. Then enable the Membership option to 'anyone can register'.

This will allow the vendors to register on your marketplace in WordPress.
Vendor register page will look like below:
If a vendor registers on your site, you can manage them from the WP Admin Dashboard → Users.
Note: Every vendor gets its own store with a unique URL and branding.
Define Commission Rate from Vendor Sales
Now sellers can register on your site and sell their products from your site. And you will get a commission for each sale. Now, you have to set up a commission rate that you want to get from each sale.
Navigate to – WP Admin Dashboard → Dokan → Settings → Selling Options → Admin Commission.
Insert the percentage or fixed amount that you want to earn from their sales.
Also, you can set the category base commission rate for the vendor with Dokan. Moreover, it allows you to define a special commission rate for an individual vendor as well.
Setting up Payment & Withdrawal for Vendors
As Dokan is based on WooCommerce, you can use any WooCommerce-compatible payment gateway with Dokan.
Dokan Light supports non-adaptive payment gateways like PayPal, bank account transfer, cash on delivery, etc. On the other hand, the Pro version supports adaptive payment solutions like Stripe Connect and MOIP.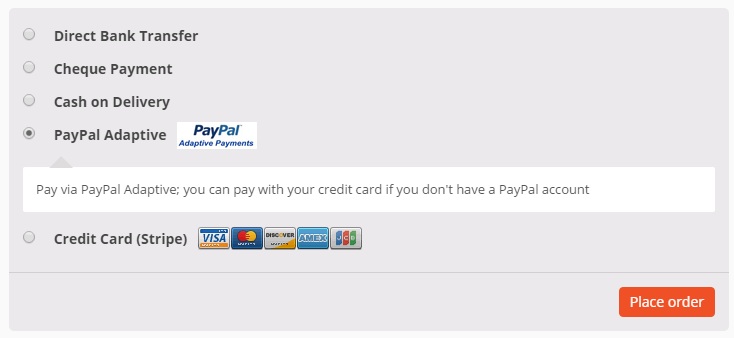 Dokan empowers the admin to customize every portion of the marketplace. And manage everything at his/her fingertips. Therefore, you can customize the withdrawal method and set the minimum limit from – WP Admin → Dokan → Settings → Withdraw Options.
Besides, Dokan brings the WooCommerce shipping system to the front end. So that sellers can set the shipping rate for their stores independently. Now, they can also set Zone Wise Shipping and Product Wise Shipping systems with Dokan advanced functionalities.
Apart from this, Dokan has a built-in support system for WooCommerce taxes.
Vendor Dashboard & Other Features
Every vendor of your marketplace will get an individual frontend dashboard to operate their store independently. This feature is available in the free version also.
The vendor dashboard looks like as below:
From the Product menu vendors can add/edit/publish their products/services directly from frontend.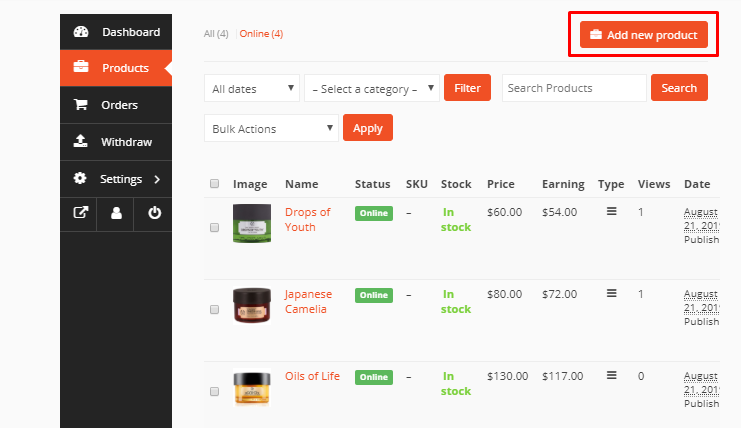 Moreover, sellers can also view and manage their own orders from front end. 
Vendors can request to withdraw their earnings by clicking on the menu "Withdraw" whenever they want. But they have to meet the criteria that you have set in the settings.
In addition, they can select the Payment Method also.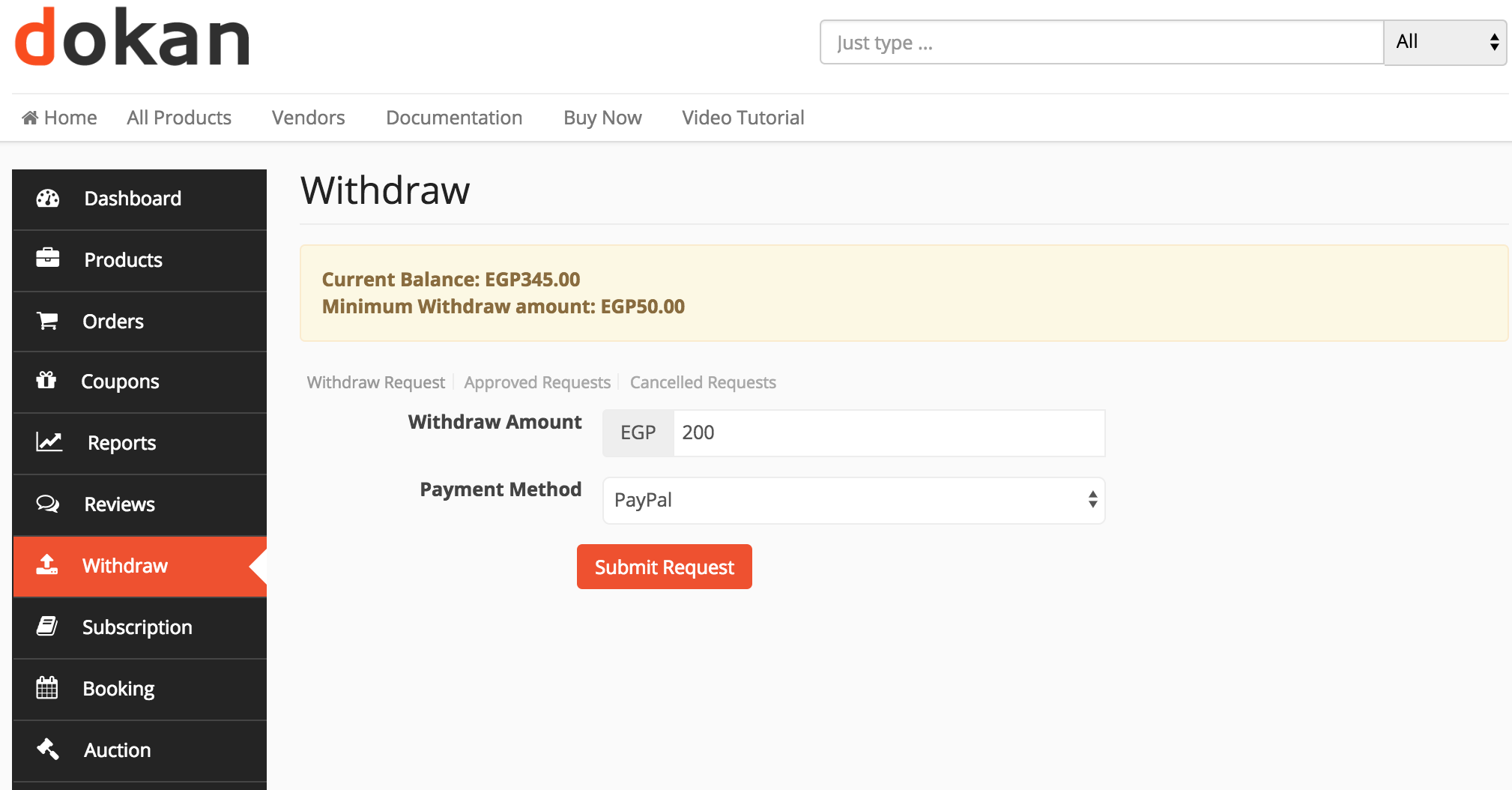 Finally, the store page will look as below: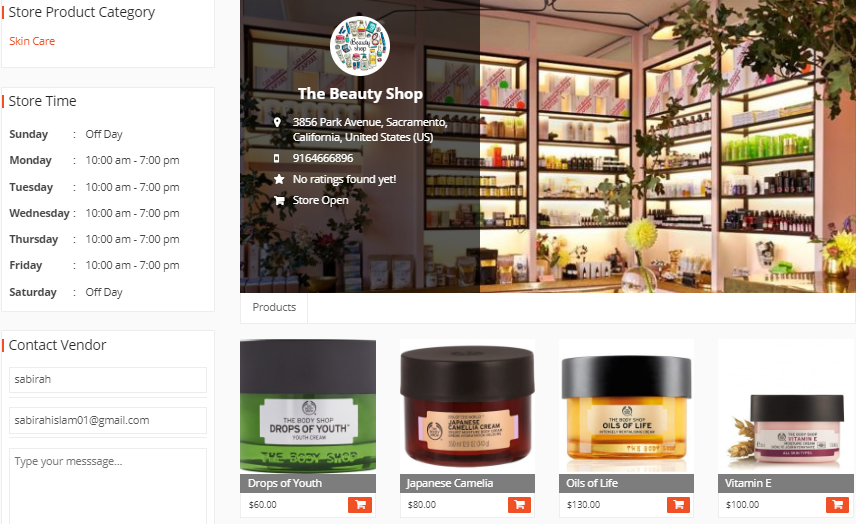 Note: An admin can also set up & run his/her individual shop on the marketplace to sell their products/services as well.
In addition, you should follow some strong SEO strategies to increase your marketplace visibility on the web. So, you can get more vendors and customers for your shop frequently.
Please note that Dokan Free version lets you use basic features. That is enough for starting your online marketplace in WordPress. But with the expansion of your business, you will need more functionalities to manage your eCommerce business effortlessly.
In that case, Dokan Pro can be your rescuer. You can unlock so many amazing features like variable product support, vendor management, shipping management for vendors, vendor verification, and so forth.
Also, it enables you to get advanced frontend coupons, social login, staff manager, announcement, and many more. Essentially, with Dokan, you can build a marketplace for all types of business niches. However, you can check these articles for a specific business type:
Furthermore, we have recently introduced the Dokan Mobile App for your further well-being. So that you can reach out to all of your customers over their smartphones.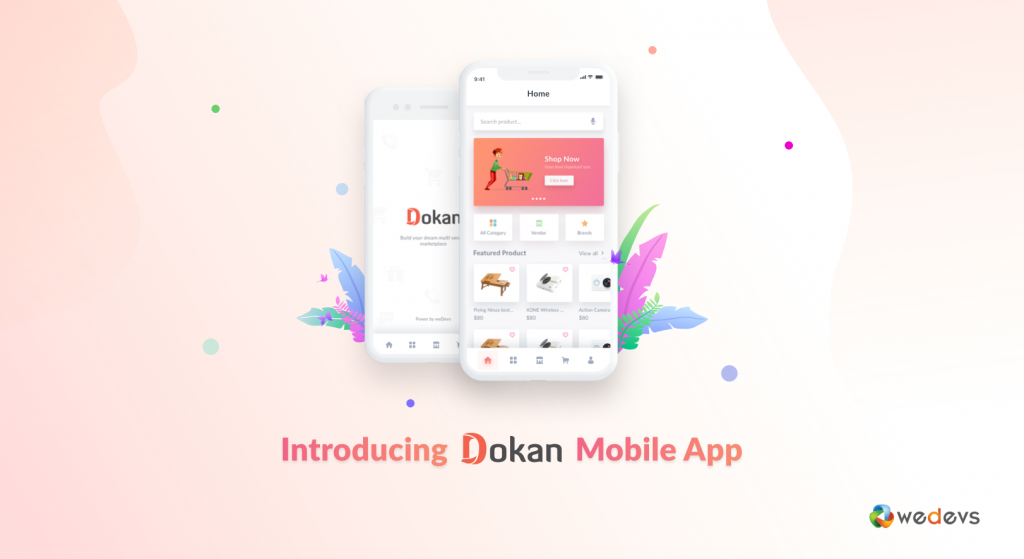 Note: You can also build a Marketplace in WordPress for downloadable products/booking services with Dokan.
Start Making Money by Creating a Marketplace in WordPress
The world is going through a deep crisis at the moment. We all are witnessing the toughest time together in many decades. But the aftereffect of this epidemic can be the worst. So, we should be prepared to face all future obstacles instead of letting ourselves be dragged down by the adverse situation.
In short, eCommerce is a risen business concept all over the world. And people generally prefer to visit multivendor sites rather than a single store nowadays. And even in this epidemic, the online marketplace is the only place to turn to. In these marketplaces, people get their desired items and many comparison options even if all the physical store is closed.
So, it definitely can be a profitable source of income for now and always. More evidently, a productive way to kill your boredom during the COVID-19 outbreak.
Make it worth staying home by setting up your business platform for future advancement.
Feel free to reach the 24/7 Support Team if you have any queries related to building your very first marketplace with Dokan.