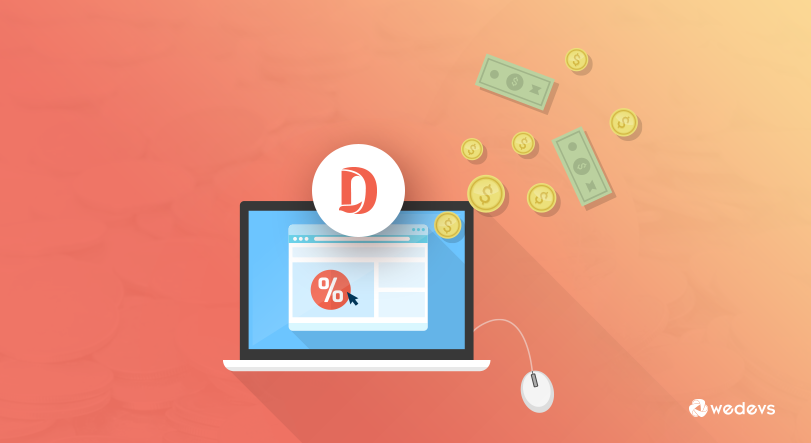 How to Earn with Dokan Plugin Using Different Vendor Commissions
Revenue and earning is the main target of any business. If you are a business owner, you may always think how can I increase my earning! Similarly, marketplace owners also have the same goal to earn money through their marketplace. There are many different ways to earn money from a marketplace.
In Dokan multivendor marketplace solution, we have added multiple ways to earn money. Dokan will allow the admin/site owner to set commission for all the orders, products, store or product category. Dokan plugin can be used to start earning without investing a lot.
The base of earning in Dokan is the commission on sales. Now, the commission can be different in types. Dokan plugin allows some commission system like below :
Global Commission
Store base commission
Product base commission
Category base commission
Global Commission
The site owner can set Global commission rate which will be applicable for all the store of his marketplace. If he sets vendor commission 10% on Dokan → Settings → Selling options area then the site owner will get 90% from each sale of his website. This global rate will be same for all the store. Like as the marketplace has 3 stores which are STORE A, STORE B, STORE C. The commission will look like –
| | | |
| --- | --- | --- |
| Store | Vendor Commission | Admin Commission |
| Store A | 10% | 90% |
| Store B | 10% | 90% |
| Store C | 10% | 90% |
From the above table, you can see that if you set global commission for the vendors as 10% then each store will get 10% commission from each sale and admin will receive 90%.
This global commission will affect for each store if any store does not have any specific commission. That means if you did not set any store base commission then the global commission will affect for your online store. You will get clear description after reading the full post.
Store Base Commission
In Dokan plugin, you can set global commission as we mentioned on the first point. Now, let us think that one of your vendors is selling a very high quality product with a higher price. So, you may think about increasing the commission rate for that specific store.
Dokan plugin always thinks about the customer usability. On that purpose, we have added the option to set different commission rate for specific user/store.
The site admin can insert different commission rate from wp-admin → Users. Now, he needs to edit the user profile of the vendor for whom the commission rate needs to be changed. On the bottom of the profile edit page, you will get the option to set commission –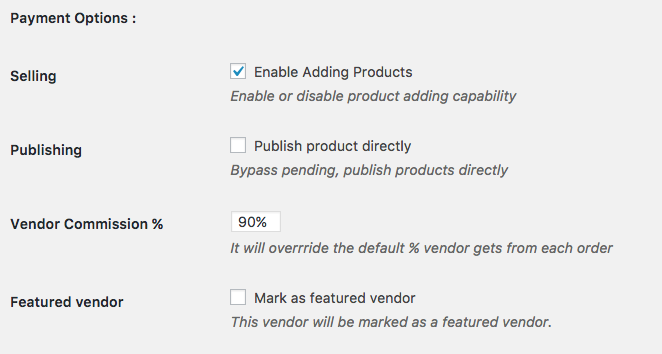 Now, you are thinking that how the global commission and store base commission will perform together. Please check the below calculation:
| | | | | |
| --- | --- | --- | --- | --- |
| Store | Global | Store Base | Vendor Earning | Admin Earning |
| Store A | 50% |   | 50% | 50% |
| Store B | 50% | 90% | 90% | 10% |
| Store C | 10% |   | 10% | 90% |
From the above table, you will get a clear idea. Store base commission is overriding the global commission rate for the user.
Product Base Commission
In Dokan plugin, we have the option to set unique commission rate for each product or any specific product. If admin thinks that a product is selling with high price and need to earn more from the product that time he can set commission only for that product.
To set product base commission, the admin will edit the product from wp-admin → Products area. On the edit product page, you have to click on the "Advanced" tab to set commission.

Now, this product base commission will override all the global and store base commission rate. That means if you set commission for a product then the system will calculate the commission from that product.
If the store has 90% predefined commission rate then only for this product vendor will get 80%.
You can read our documentation to know more about our commission functionality.
Category Base Commission
Dokan Multivendor Plugin will help you to earn money from each category. You might be thinking how it can be possible!
Yes, now you can set category base commission for the vendor. You can set different commission for each category. After inserting a different rate for the commission, all other commission rate will be overridden by the category commission.
If a product category has 90% commission then all of the product under that category will be calculated for 90% commission (Category commission rate would not be applied if a single product has commission)
Dokan Product commission works like a chained system. Our plugin searches in the product area and if it does not get any commission then it keeps searching on the product category. Like that it search till the global settings.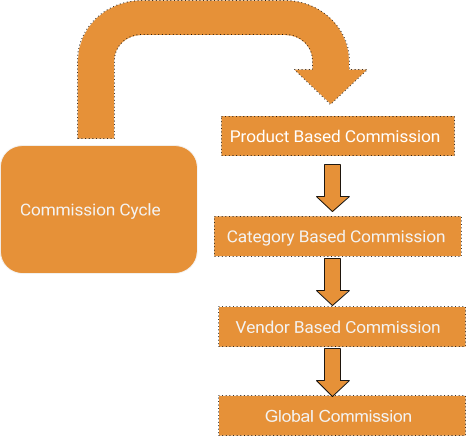 Do you have any other way to earn money rather than commission?
If you think that commission based earning is not your target then we have a good news for you.
Dokan Multivendor Plugin will help you to earn from monthly/yearly subscription package. That means, the vendor need to purchase subscription package to upload product on your website.
So, you will get money from each sale of your subscription package. You can also use commission rate while the vendor purchase a subscription package.
You can read the full documentation about Dokan Subscription extension.
The multiple commission feature is included from Dokan Starter package.