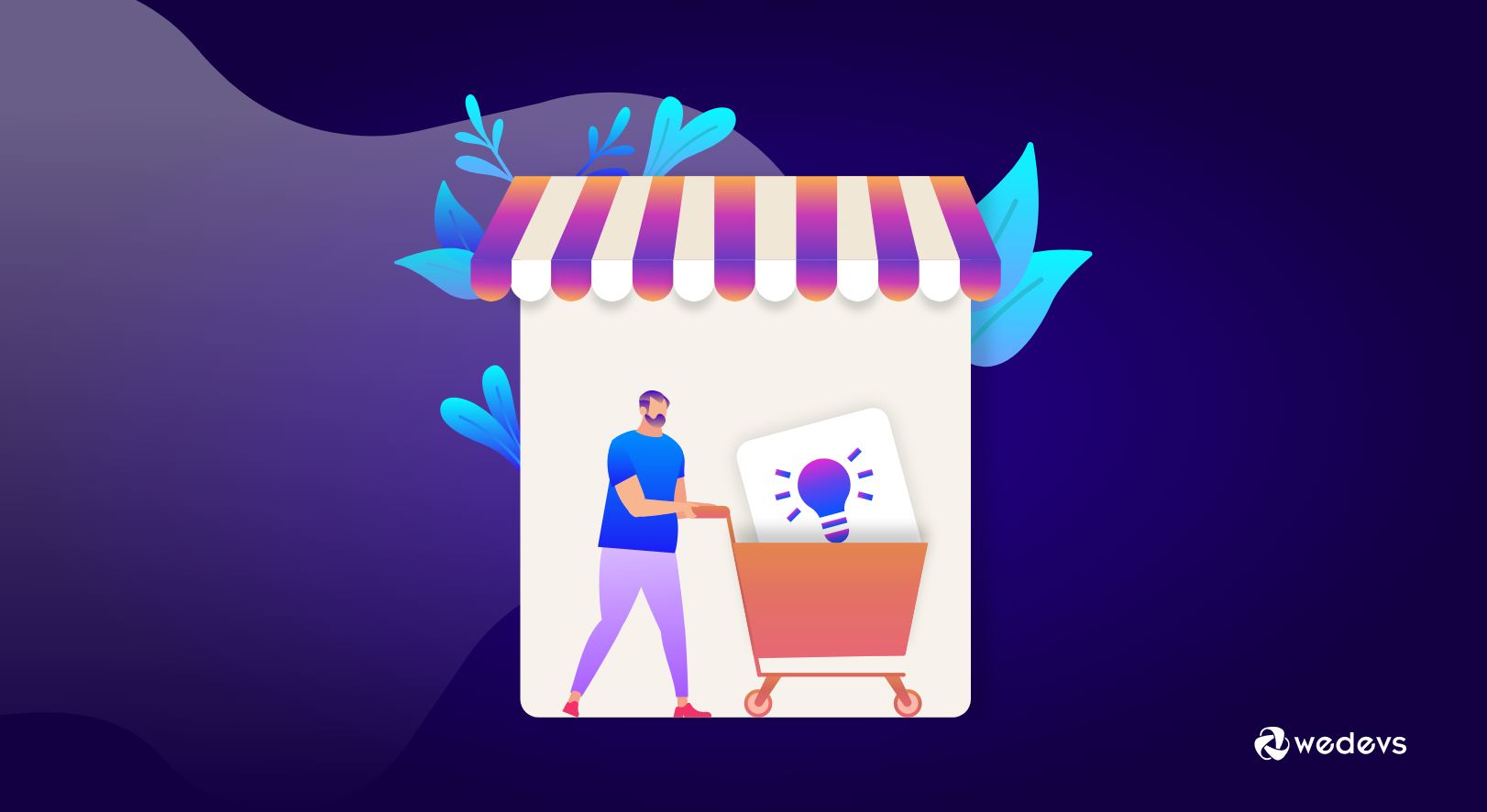 Ecommerce Business Blueprint: Everything You Should Know to Start Your 1st Online Business
In the last twenty years, E-commerce has completely revolutionized the retail industry. From being a non-profitable business model it becomes a potential threat to traditional brick and mortar stores.
Although technological advancement makes it easier to run an online shop smoothly even for a non-technical guy. This is the biggest reason more and more people intend to start their own online business in this modern era. Undoubtedly, eCommerce is a profitable business idea for being a successful e-entrepreneur. But before starting, you must familiarize yourself with the changing landscape of global eCommerce.
Today we'll share a complete eCommerce business blueprint that will help you to start and manage your online store profitably with extreme ease.
Here are the steps to launch a successful e-commerce business:
Generate a business idea
Market research and preparation
Create a business plan
Register your business & brand name
Designing the company identity
Create your online store
Choose your sales channels
Ready to get started? Let's dive right in.
Ecommerce Business Blueprint: Build Your eCommerce Business from Scratch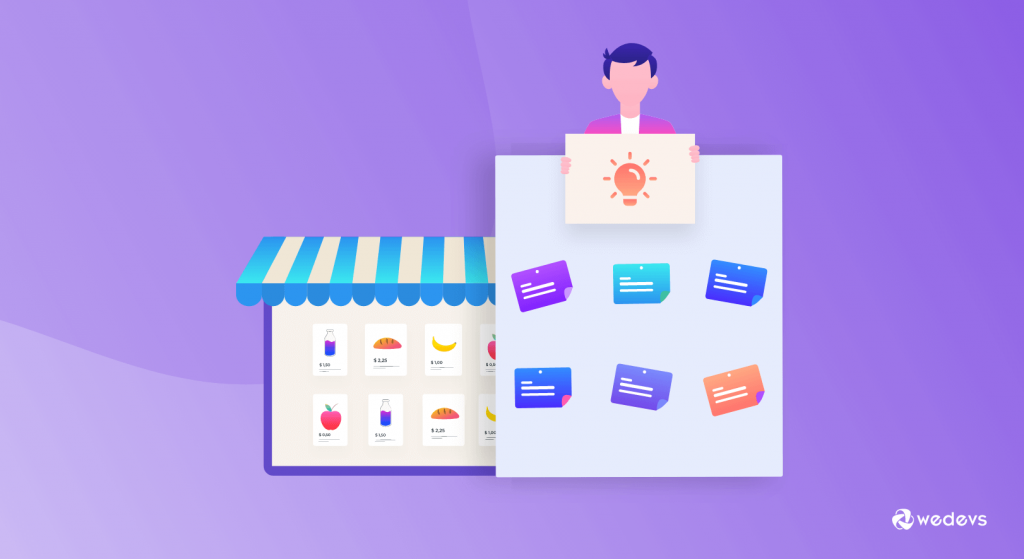 Currently, it's quite accessible to have your own eCommerce shop without having any prior expertise. You can even establish your online business without spending a dime. And start making money from day one! Sounds easy, right?
Well, there are two sides to every coin. From planning to set up your virtual shop, upload products, maintain and marketing them, ensure shipment timely, provide customer service- there are thousands of tasks to perform. So, if you're planning to start your own eCommerce business then you must have the proper roadmap to proceed.
Seems complicated now? Not to worry. Here we'll unfold all the steps you should go through while planning for your eCommerce store.
Step 1: Select the Type of Product You Want to Sell
It is just the beginning of a long series of works. Remember, the success of your eCommerce business largely depends on the right product selection. Therefore, it should be tricky deciding the products you're going to sell on your eCommerce site.
While selecting products, you should consider where to search, the legal issue of selling, market demand, shipment charge, etc. Be strategic about the product which will-
Relieve customers' additional stress
Attached with emotion or hobby
Target customers' passion
Have familiarity and interest
Know the current trend
Another important point you need to care about the duration of your business. If it is seasonal, you need to have a quick return plan whether you should think differently when it is lifelong planning.
You should also read: How to Write eCommerce Product Description that Sell.
Step 2: Market Research & Preparation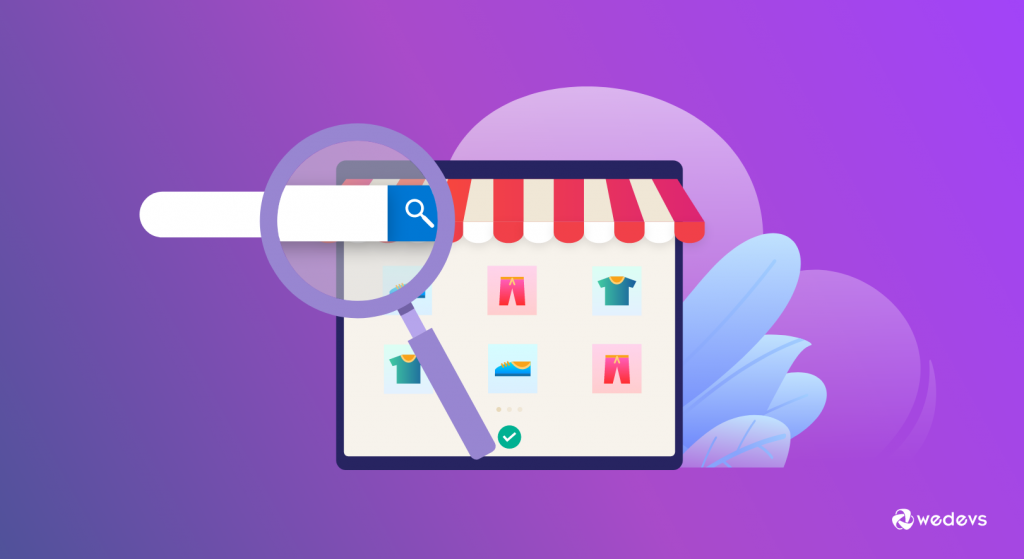 Without doing proper homework regarding any business, you can't even strive for success. You must have a clear understanding of your competitors who have been ruling the industry for a long. time Knowing their strengths and weaknesses, you can find out the pinhole to approach your customer more effectively. Bring some unique flavor between your idea and the competitor's offer.
Two popular techniques people use frequently are competitive analysis and SWOT analysis.
In SWOT analysis, first, you should track down the strength of the competitor. At the same time, you should look at their weakness. Those you can find out from the customer reviews and various review blogs. From the deep understanding, you should decide your opportunity to penetrate. Do not forget the threats you are going to face during penetration.
Similarly, in competitive analysis, you must be aware of various statistical values like their market shares, and current acceptance by the customers. Besides, you should check their product features and benefits, pricing, shipment policies, and economic strength as well.
Get better knowledge to research your niche market:
Step 3: Create a Business Plan
Once you complete the background study, the next task is to draw your sketch of business. While sketching out your business road map, you should concentrate on the feasibility of your approach, target markets, and competitions. It will help you to decide either you are approaching an individual entrepreneur or a partnership for a particular product.
Once you decide all the essential elements, it is time to write the concrete plan. The business write up must be logical, to the point, and professional in style. You should also clearly mention your strategies, goal, proceedings, scope, and funding.
You should also read: How To Write an Effective eCommerce Business Plan
Step 4: Register Your Ecommerce Business & Brand Name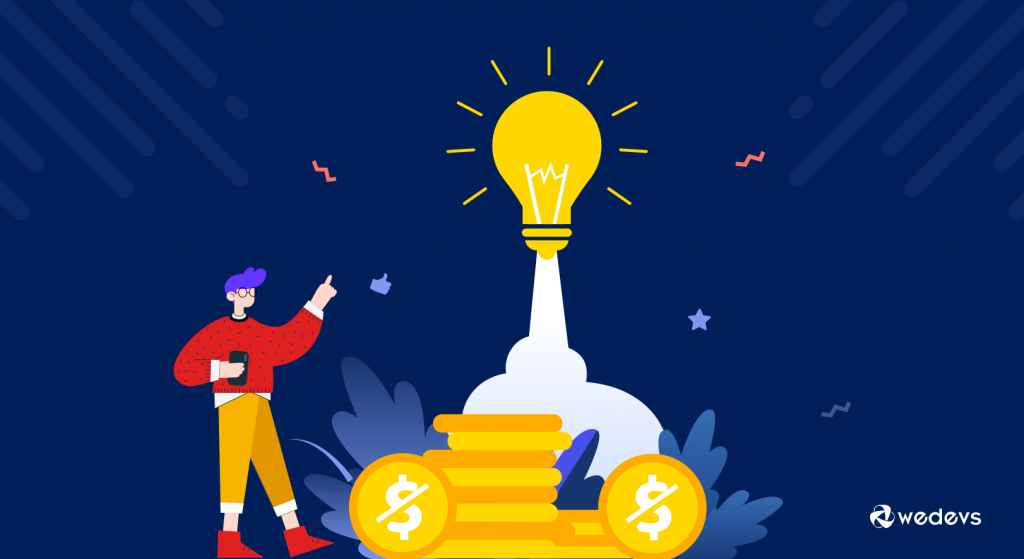 To run a successful eCommerce business you need to establish a brand that relates to your persona. Understanding your persona will make creating an eCommerce brand easier. You might avoid girlie color and images if you're planning to target businesswomen to sell your products online.
Hence, you need to do a preliminary sketch of your brand before setting up your online store indeed. Here are some basic steps you'll need to take.
Pick a Suitable Name for Your Business
Choose a suitable business name that represents your scope and goal. Then register your company. Don't skip the procedure regarding legal protections and tax benefits for incorporating.
Name Your Online Store
The legal name of your business and your site name not necessarily have to be same. It'll be easy to manage if you keep them consistent to use. However, it must go appropriately with your niche industry.
Currently, checking domain availability is a vital step while finalizing your shop name. Once you decide upon the name get the domain immediately before anyone taking it away.
Get The Right Vendors
You'll get a number of competitors selling the same products online. To make a unique identity among them you have to provide something extraordinary. Find the best quality products for your business or materials you use to create your products.
Shortlist some vendors and get some samples from them. Then compare the product quality and price. A better understanding of these products directs you to deliver the best products at the best price for your future customers.
Step 5: Design the Company Identity
Your shop must have some particular specifications that people can easily resonate it with their requirements.
Create Your Brand logo
Now it's time to design a logo for your business. Remember, it shouldn't match another company in your niche. No need to be terribly unique in terms of logo creation also.
Fix the Right Color Theme
When choose the right color for your website, you are not only making your website attractive for your visitor- you are also making your brand remarkable. There is a great influence of color how people will perceive your brand. No scope to avoid this fact!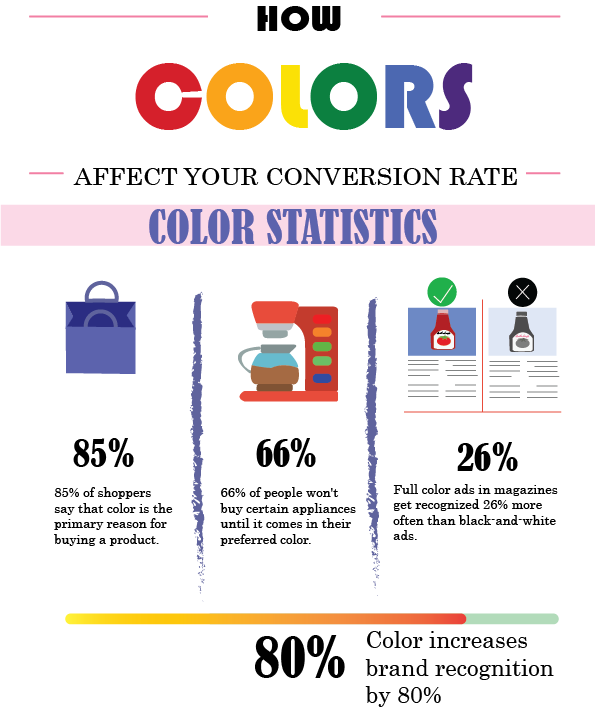 You should also read: 7 Effective Tips To Choose Best Color For Website That Increase Sales
Proper Understanding Search Engine Optimization (SEO)
With a basic understanding of SEO, if you start building your web store, it will contain some inbuilt essential SEO features which reduce your effort later. Building an SEO friendly web store is not difficult anymore using WordPress.
If your target is a particular locality, you can think about the most used search engine at that locality. However, if your target is everywhere, Google should be your choice.
Simple steps of SEO for eCommerce can be like Keyword Research, cleverly keyword stuffing, image and media file optimization, useful inbound and outbound links, social sharing, specific codes, etc.
Get better knowledge to set your SEO strategy:
Step 6: Create Your Online Store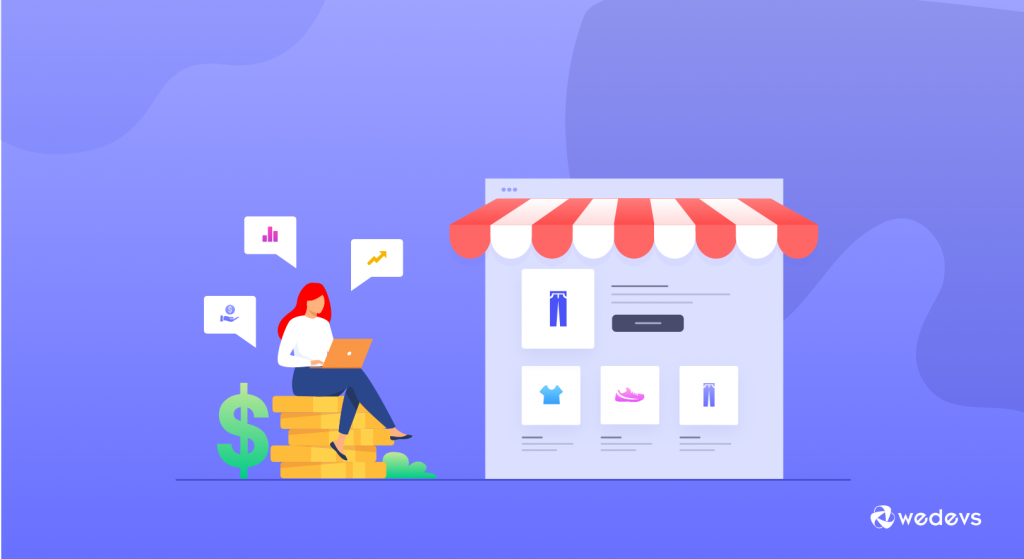 Finally, it's time to customize your shop. Your shop design needs to be compatible with your industry type and customers' choice. There are plenty of eCommerce platforms to build your shop with extreme ease. But you should consider loading speed, compatibility with different payment gateways, functions, feasibility with your business structure, your web developer skills, SEO-friendly features, and more before sealing any decision.
To keep scopes for future expansion, choose an eCommerce platform that can integrate with popular eCommerce marketplace solutions. Remember, setting up your online store is not only about adding products and content to your shop. You need to work on your email marketing and automation set up as well.
Get better knowledge to create your online store:
Step 7: Choose Your Sales Channels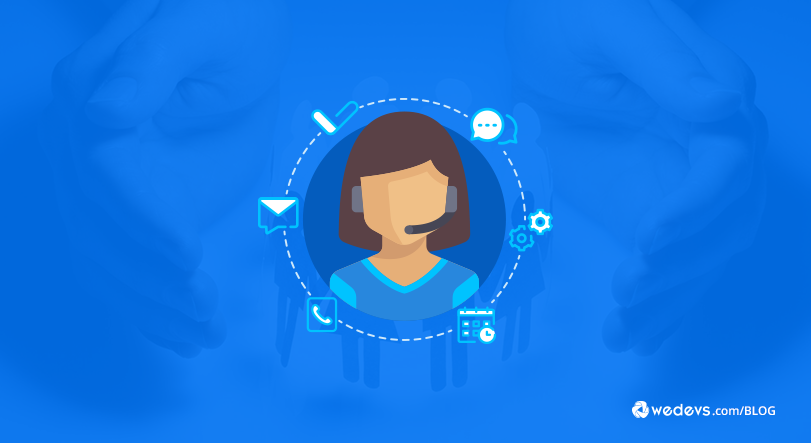 Find the sales channels your potential customers generally gather to shop. It'll largely depend on your product type and target customer base. However, you'll find a hundred options that can complement and support your self-hosted store.
You should also read:
Ecommerce Business Blueprint: Preparing to Launch
After moving on the stair, you are ready for the launch, but still, you have to go far for success. The focus & considerations in this stage are the shipments and offers. Get the things included in your eCommerce business blueprint.
Be careful about calculating the shipment time and price. Often people set a goal based on the distance to the customer from the supply side, local or international, and the size of the pack for pricing the shipment. Time to reach the customer is another consideration. Recently introduced some modern features for shipments like track and trace.
There should be some other consideration like the packing material, like free or some charges to pack especially.
The ultimate decision should be taken on the profit margin after calculating all the costs and expenses because you are doing business, not a charity.
Boost Your Brand before Entering into The Market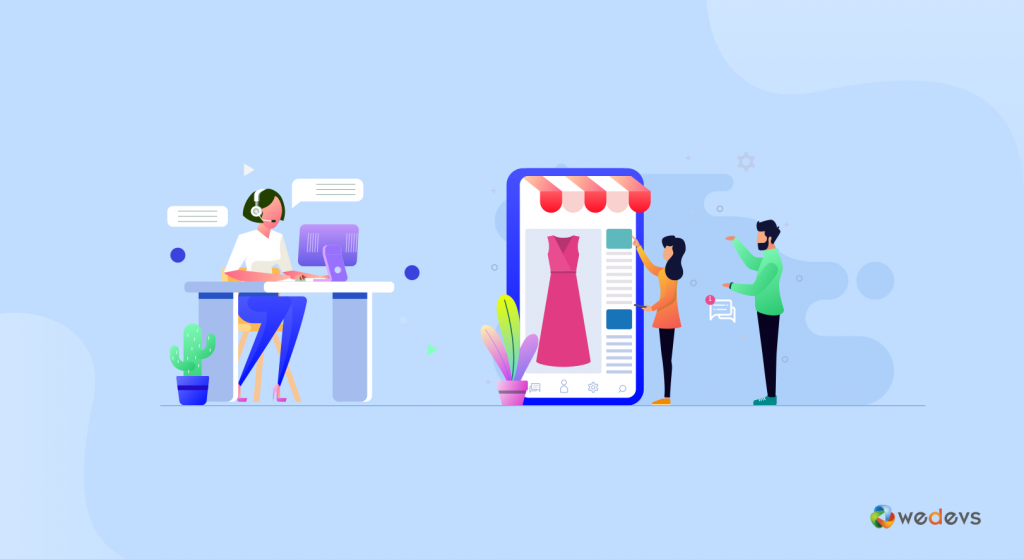 Create a buzz among your target audience before launching your business commercially. It could be an event like a launching party, special discount, unique marketing strategy, or anything that makes people curious about your brand. Often be tricky while offering something- like you have a target to sell 500 units of toys, your offer maybe a 25% discount for the first 15 people.
You may also like to read: How Coupons and Discounts Rapidly Boost Your Store Sales.
But the offer is not the last factor. You have to set some key performance indicators (KPI) to monitor the improvement of your eCommerce business. The initial KPI set on a few crucial elements like traffic, conversion rate, total sale, the ratio of new and repeat customers, average order value, etc. KPI is helpful for continuous improvement.
Ecommerce Business Blueprint: Post Launch Activities
Congratulations! you have launched your very own online store successfully. Now it's time to promote your brand widely and start selling your products. However, get potential customers on your shop and convince them to take your desired acts is not a cup of tea. In fact, it's harder than configuring your shop.
These steps will get you into the right track:
Onboard Your First Customer
After setting up the store attractively for your visitors, now it's time to shout out. If your customers don't know about you, they'll not definitely visit your shop. Since you're starting a virtual business make your presence more visible online.
Learn how to get more customers on your shop:
Promote Your Shop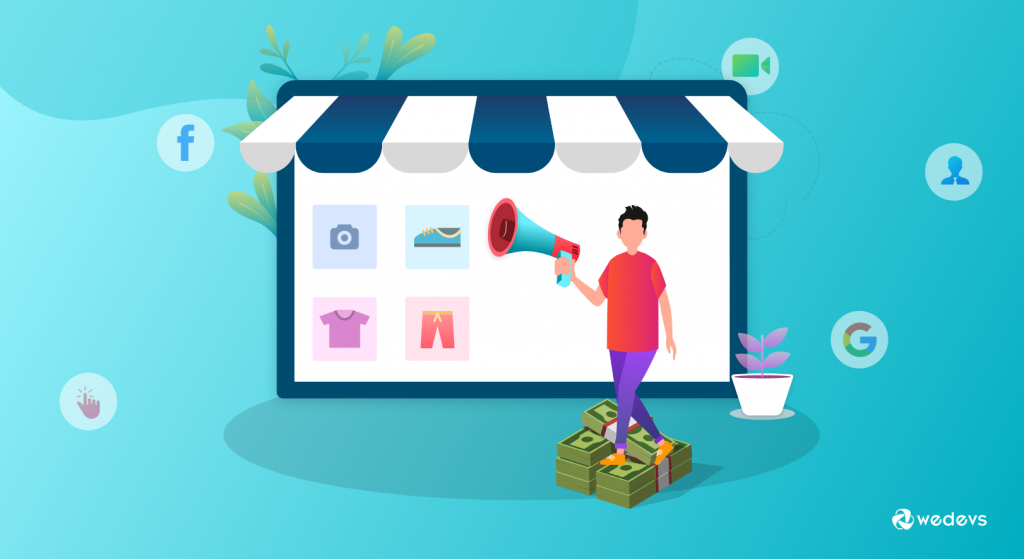 The good news is if you can market your business effectively then no need to chase your leads instead they'll find you. Perhaps you may start managing some sales for your shop. Now it's time to get more focused and serious so that you can expand your business largely.
Here are some significant ways to boost your online sales you may include into your eCommerce business blueprint.
Get deep knowledge about marketing your shop:
Drive People through Email Marketing:
Getting Traffics from Social Media Marketing:
Driving Traffic and Conversions from Paid Ads:
Optimizing for Higher Conversions:
Using Analytics to Explore Deep Insights:
Ecommerce Will Continue to Shape Retail for Years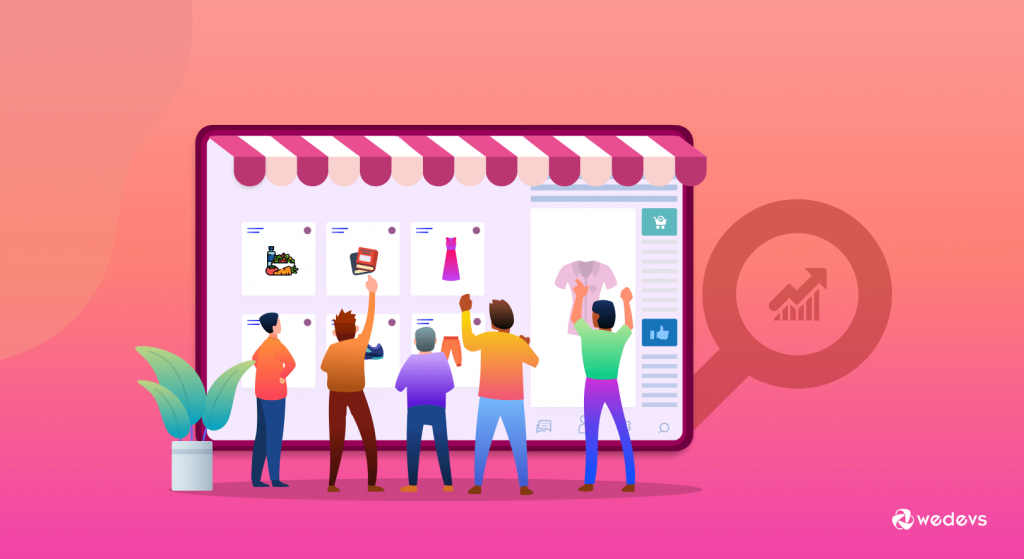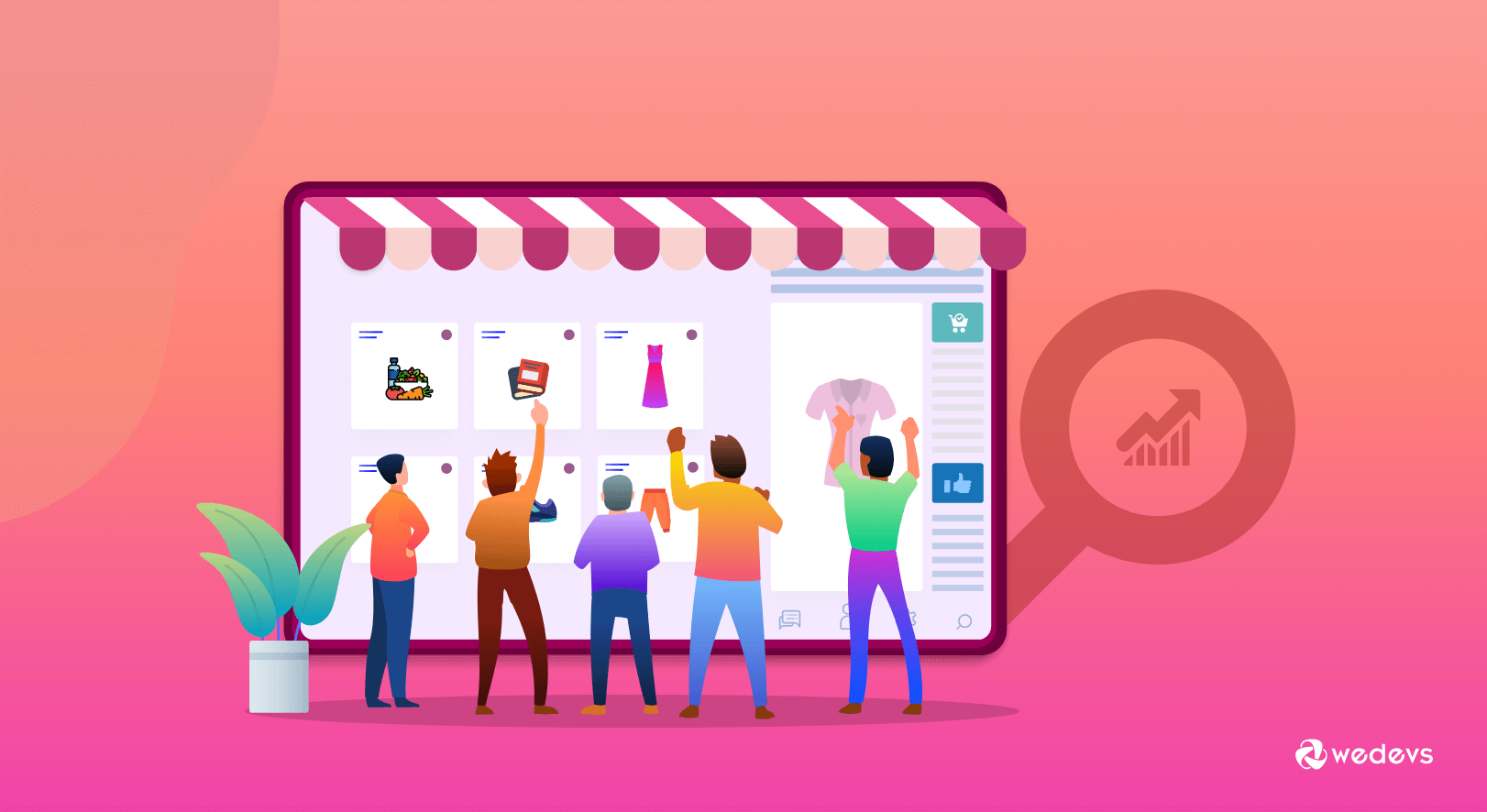 In July 1995, Jeff Bezos shipped the first product of Amazon.com- a book called, Fluid Concepts And Creative Analogies by Douglas Hofstadter. Since then there's no looking back!
The eCommerce industry has evolved and upgraded over time to meet the ever-changing demand of people and make online shopping easier for modern-day customers. It seems the future of eCommerce looks bright and promising. Research also supports this statement. A recent study states that worldwide retail eCommerce sales will reach a new high by 2022.
In 2019, retail e-commerce sales worldwide amounted to 3.53 trillion US dollars and e-retail revenues are projected to grow to 6.54 trillion US dollars in 2022.
On top of that, COVID-19 came as a blessing to the eCommerce business in 2020. The growth of eCommerce business has skyrocketed this year due to the present lockdown situation over the world. And scholars predict this isn't only a temporary hype to online business, rather this will continue in long run.
Ecommerce Business Blueprint: Just the Beginning of a Long Journey
Building your own online shop and earn money is as exciting as it is challenging. You need to learn a number of things from choosing products to market them for your target audience. It's quite normal no plan will work for a long time. You have to nurture them and update them according to the current market situation and changing customer demands.
Moreover, understanding your potential customers' future demands in advance and bring changes timely- another key attribute heading to success. A proper plan in hand will help you stay on the right track.
Ecommerce Business Blueprint varies from industry to industry though the basics are mostly the same. If you are still confused or facing any problem in setting up your business, feel free to share or discuss your hardship in the comment section below!