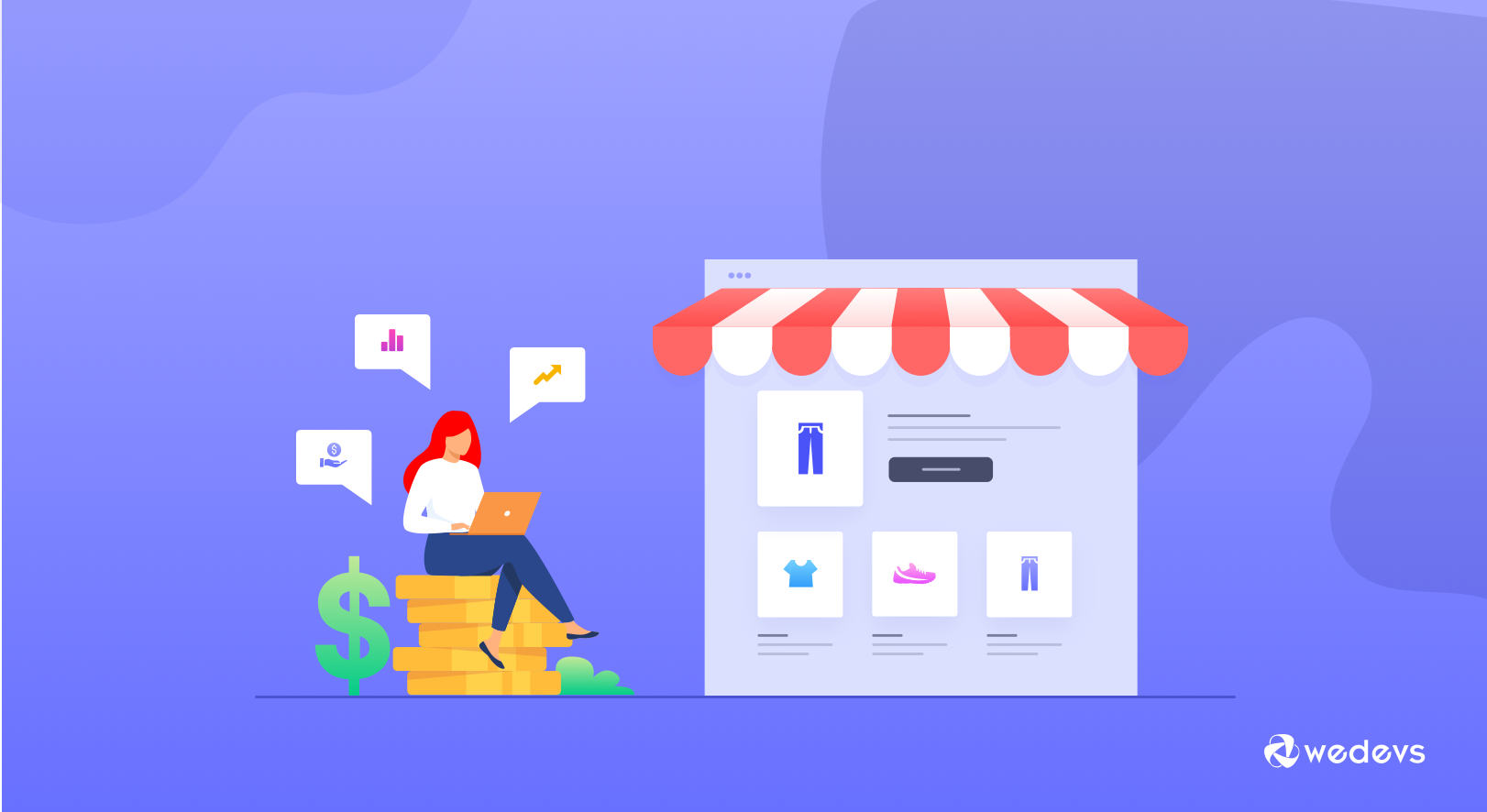 Prepare Your Business Budget with Our Ecommerce Budget Template
Running your eCommerce business without a solid budget is like sailing without a map, you might overspend in some areas and skimp where it's crucial. This can mess up how you manage your money and make it tough to hit your goals.
Budgeting might sound complicated, but you don't need to be a financial genius. A little foresight goes a long way in creating a budget that works for your eCommerce business.
We get it, you want to make your money count and help your eCommerce business grow. So, we're here to guide you on building a budget that suits your needs. Let's make your finances work for you!
Getting Introduced with eCommerce Business Budget
Before we get to know what is an eCommerce business budget, let's get to know what a business budget is, in general.
A business budget is a detailed plan of how you will spend your capital over a certain period. i.e. monthly or yearly.
Budgeting will help you control your expenditures and predict your expected revenue.
eCommerce business budget also works like any other business budget. The only differences between eCommerce and other business that reflects on the budget – are the types of cost, which differs from business to business.
When done right, an eCommerce business budget plan can help grow your online shop exponentially.
Why Is Budgeting Important for an eCommerce Business?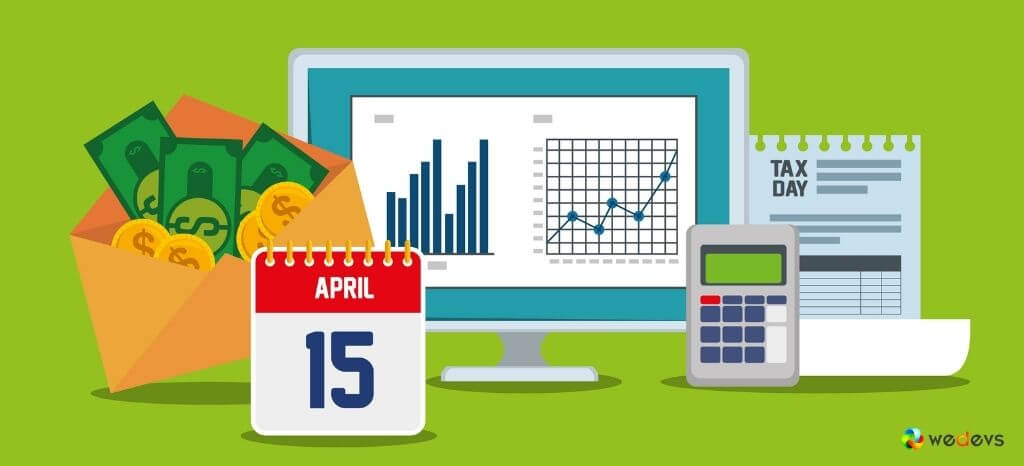 Good decision-making plays an important role in the success of an eCommerce business. An eCommerce budget plan will make your decision quick and better. An eCommerce business budget plan will also help you with the following –
Gather Sufficient Fund: Budgeting lets you know how much capital you will need in order to smoothly run your business operations. Therefore, you can gather sufficient funds prior to the start of a new quarter/year.
Spend Wisely: With budgeting, you can know beforehand where you should spend money and where not to. Making these types of financial decisions is impossible without a budget plan to help you.
Predict Expected Revenue: With an online business budget plan in place, you can predict your expected revenue and create a probable profit/loss statement beforehand. This will allow you to compare your eCommerce's expected vs real growth.
A budget plan for your eCommerce business will help your run your business smoothly even when you face tough times. So it is quite necessary for any eCommerce or for any business to have a budget laid out before a new month/year.
Read More: Ecommerce Business Blueprint: Everything You Should Know to Start Your 1st Online Business!
How to Prepare an eCommerce Business Budget with 5 Steps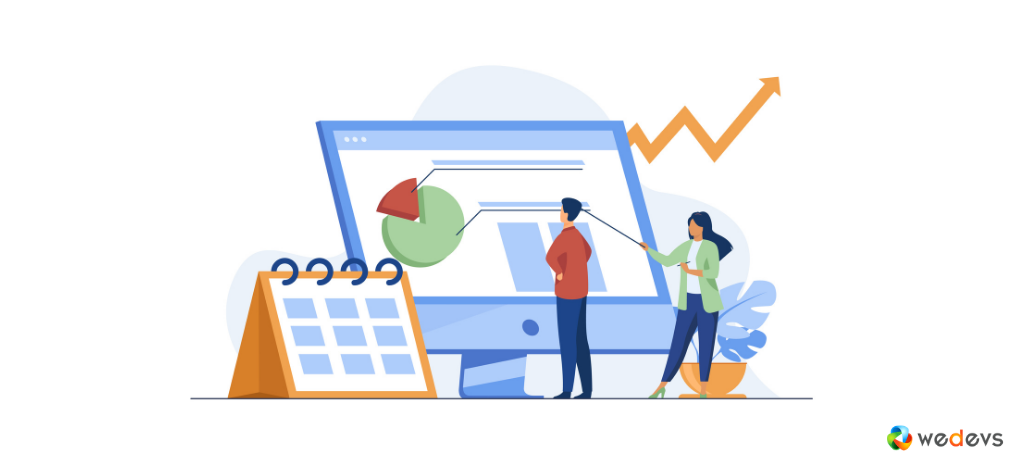 Preparing a budget for your eCommerce is a continuous process. You have to do it every month/year. As you do it more and more times, it will become rather easy to prepare.
However, if you are someone who is relatively new in the business or never prepared a budget for business, this might involve some guesswork as well. Of course, this guesswork has to be based on extensive research in your business field.
But before you go on to collect data, you have to know the steps to prepare an eCommerce budget and what data you need to do that. So without further delay, let's get to know the steps to create an eCommerce business budget.
Examine Your Total Revenue
Calculate & Deduct Your Fixed Costs
Calculate Your Variable Costs
Create a Fund for Unexpected Costs
Create a Budget Calculator
Before explaining each of the above steps, let us just discuss a bit about –
Things to Consider While Creating Your eCommerce Budget
Preparing a budget for your eCommerce is a rather easy process once you get used to it. No budget is absolutely accurate but with time you'll be able to create a budget that is very close to accurate.
A good budget should be updated with time so that it stays relevant and accurate. Keep in mind that at any time –
You might face increasing competition, resulting in a radical decrease in sales.
Rents and charges might increase.
You might need to purchase very expensive equipment, which you did not consider.
New employees might be needed.
So, you have to take these changes into account and update your budget as time goes on.
Now let's get started with the steps:
Step 1 – Examine Your Total Revenue
Examining or predicting your revenue for the month/year ahead is the first and most crucial part of a business budget. If you're in the business for a long time, this part of your business may seem very easy. But if you're someone with little or no experience, you have to find and in some cases guess the expected revenue.
What you need to do is; find out the usual sources of income for other eCommerce, preferably one that matches your product category. However, in general, below are the ways you can expect to earn from an eCommerce –
Keep in mind to reflect the seasonal deviation of sales on your budget as well. Accurately calculating or predicting your total revenue throughout the budgeting period is very important because this is the money that you will spend on fixed and variable costs. If you target too high or too low revenue in the budget, it will surely mess up your overall plan going forward.
Your total revenue includes all your income, not just the profit. However, you can chalk out the profit/loss statement later using the budget plan.
Step 2 – Calculate & Deduct Your Fixed Costs
Fixed eCommerce business expenses are the consistent costs that are needed whether you have sales or not. These costs remain consistent almost all the time. Once you have summed up your revenue, you have to deduct the fixed cost from it.
Fixed eCommerce expenses include –
Domain and hosting renewal
Software maintenance
Office / Warehouse rents
Loan repayment (if any)
Salaries
Insurance
Taxes
Depreciation
Step 3 – Calculate Your Variable Costs
Variable costs are the costs that change as per the business activities. Unlike fixed costs, variable costs are not easy to pre-determine. As variable costs are related to your sales volume, they can increase or decrease sharply.
Following are the variables expenses an eCommerce business usually has –
Cost of goods.
Sales commission.
Shipping costs.
Promotion.
Utilities.
Step 4 – Create a Fund for Unexpected Costs
Let's face it, even if you do all the things right, emergencies can happen and your eCommerce business can fail at any time. An eCommerce business needs to be prepared for those sorts of unexpected costs. Unexpected costs are usually different from variable costs and they require sudden attention.
Unexpected costs include –
Sudden damage to equipment
Break-in
Other sudden emergencies.
Step 5 – Create a Budget Calculator
Once you have an idea of your earnings and your costs, you can easily create a budget calculator and calculate your profit/loss. Creating a budget calculator makes it easy for you to summarize the information and bring out important data.
For your convenience, below is an eCommerce budget template for you to take inspiration from.
Revenue Table
| Revenue | Budget | Actual | Difference |
| --- | --- | --- | --- |
| Product X Sale | $12500 | $13100 | $600 |
| Product Y Sale | $9800 | $8900 | – $900 |
| Online Ads | $500 | $900 | $400 |
| Total | $22800 | $22900 | $100 |
Expense Table
| Expenses | Budget | Actual | Difference |
| --- | --- | --- | --- |
| Cost of Goods | $11000 | $12500 | $1500 |
| Rent | $2000 | $2000 | – |
| Shipping | $2000 | $2100 | $100 |
| Domain & Hosting | $310 | $310 | – |
| Promotion | $1500 | $1600 | $100 |
| Others | $3000 | $2500 | – $500 |
| Total | $19810 | $21010 | $1200 |
Profit/Loss Table
| Profit | Budget | Actual | Difference |
| --- | --- | --- | --- |
| Total | $2990 | $1890 | $1100 |
After calculating the budget, you will get clear and summarized data of where you stand from the profit/loss point of view.
eCommerce Startup Cost – Your Initial Budget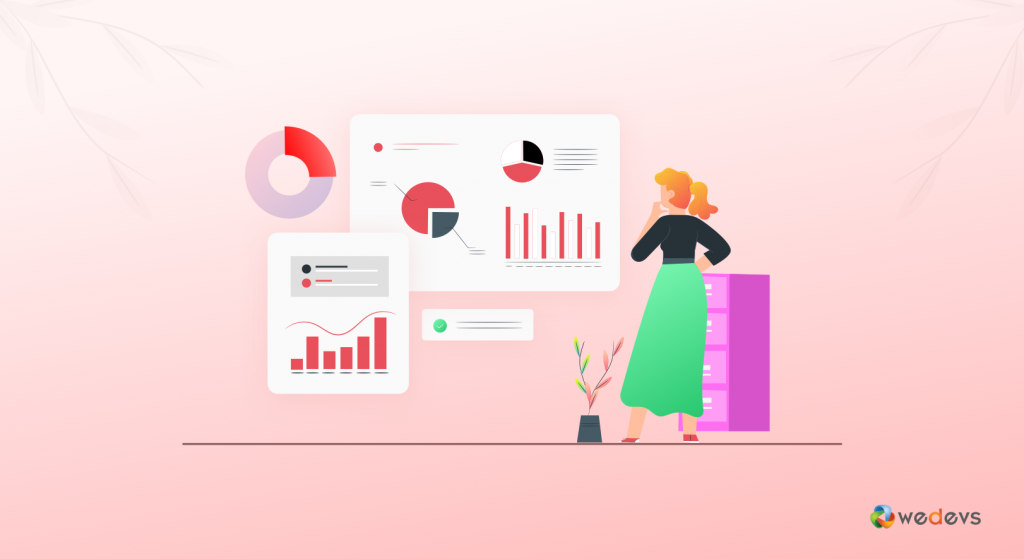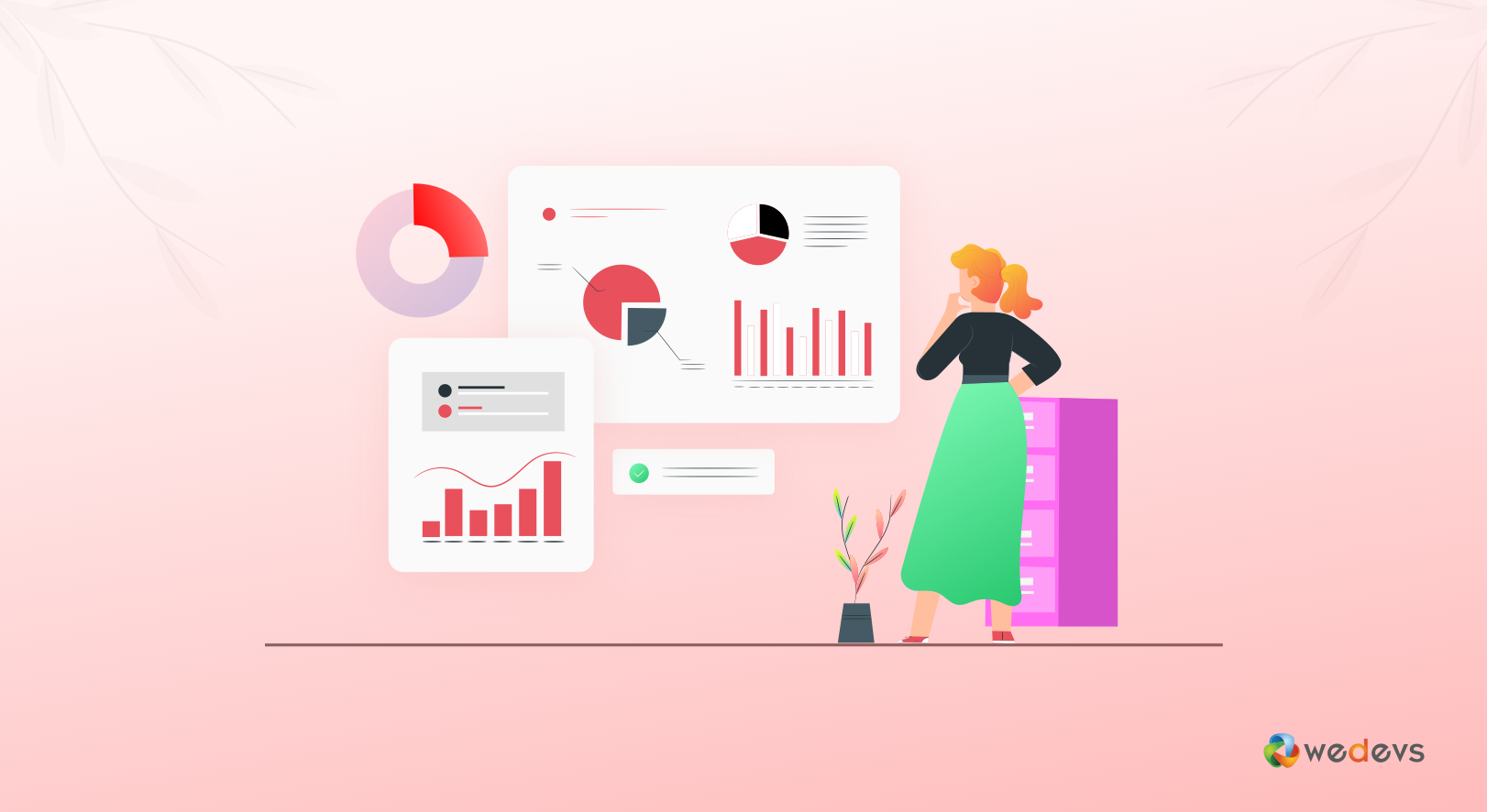 We already talked about the operating budget plan of eCommerce. But if you are someone who is planning to launch a new eCommerce site, first you have to calculate the cost to start the business.
Worry no more! We have also laid out a budget plan for how you can start your eCommerce business easily.
1. Branding
Before you start building your website, you must think about branding. A good logo and color combination can uphold your eCommerce as a premium one.
For the total branding of your eCommerce site, including logo, color palette, and fonts you can choose online freelance platforms like Upwork, Fiverr, Freelancer, etc. You can also work with a digital agency for your branding. For the whole process, you will have to spend somewhere between $50 to $1000 depending on the quality.
Read More: 7 Effective Tips To Choose Best Color For Website That Increase Sales.
2. Building Your Website
Once you are done creating your brand identity, you have to start the main task, of building your eCommerce website. Now there are two major ways to build your eCommerce website. You can either choose to build your eCommerce site with a CMS or develop a custom website.
a) Using CMS
Using a CMS or Content Management System is the easiest way to build an eCommerce website. There are many CMS available online that you can use, like WordPress, Magento, Shopify, Wix, and BigCommerce just to name a few.
However, not all CMS are free. You choose a free or paid CMS. Even if you choose a free CMS, you have to keep in mind the following cost –
Domain & Hosting.
Paid Theme & Plugins. (If needed as per your preferred functionality)
Payment Gateway fees.
Depending on the platform, these costs can vary. So, make sure to add these costs to your eCommerce startup budget.
b) Custom Website Development
While using CMS is the comparatively easier way of building and maintaining your eCommerce website, you can opt for a custom website too. Custom websites, created using HTML, CSS and other technology can give you more control over your site.
But building a custom website is likely to cost you more money and require technical knowledge for you to maintain.
Building a custom eCommerce website can cost anywhere between $100 to $5000 depending on your scale and preferred functionalities.
c) WordPress: The Best Platform to Build an eCommerce Website
We have already let you know the approximate cost to build a custom website or a website using CMS. It's time to share our experience for you to build an eCommerce website in the best way.
When it comes to building an eCommerce website. We always prefer WordPress. WordPress is the most used CMS in the world, but very few know that many top-ranked eCommerce sites in the world also use WordPress.
This is because WordPress has a lot of plugins to build your eCommerce very easily while offering advanced functionalities as well. WooCommerce is the most popular eCommerce plugin for making an eCommerce site using WordPress. Which now powers as much as 28% of eCommerce sites globally.
There are loads of themes and new themes coming out every day which you can use to give your eCommerce a modern look. You will also get a hold of plugins for almost all your needs. They are also very cost-sensitive.
If you want to build a multi-vendor marketplace using WordPress, even that is also possible. You can use Dokan, the most downloaded multi-vendor plugin on WordPress to build that. Considering everything, it is safe to say that WordPress is the best way to build your eCommerce website.
Ensure eCommerce Success with Proper Budgeting
Proper budgeting can make your eCommerce business operation smooth and fast. You can make crucial decisions faster. Moreover, with a budget plan, you can also know how you're doing before a specific quarter ends and make modifications to your plans.
If eCommerce budgeting felt complex to you before, it's actually normal. However, we hope you won't have any problem making your budget plan after reading this blog.
Moreover, you can make an eCommerce budget template for yourself, following the plans we share here. It will make the process even easier for you. If you have any confusion to plan your budget or facing problems don't be shy to leave us a comment below.