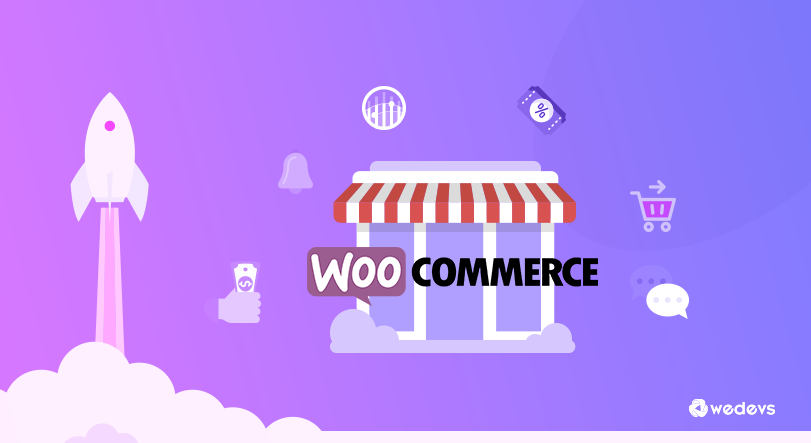 Intelligent Methods & Solutions To Increase WooCommerce Sales
This article builds upon one of our recent write-ups on broad fundamental methods to boost WooCommerce marketplace growth.
Here we target more focused and advanced ways to build site traffic, and visibility of your products and services, bring higher engagement and get more conversions for your WooCommerce site.
So, let's learn the ways to increase WooCommerce sales.
How to Increase WooCommerce Sales (7 Proven Tips, Tools and Considerations)
There are ways to increase sales on your WooCommerce store. Here we have picked up 7 proven methods with tools to help you out. Have a check-
Create eCommerce Landing Pages That Your End Users Connect With
Build A Well-secured Web Store
Use Standard & Attractive Product Images, Videos
Write Catchy Product Descriptions
Have A Clear Refund Policy
Notify your audience with Push Notifications
Ensure an easy Checkout process
Utilize Live Chat to connect with users in real-time
Increase the appeal & visibility of your Coupons
Opt for User Generated Content
Make Yourself Reachable
Now, let's dive into the details.
1- Create eCommerce Landing Pages That Your End Users Connect With
First and foremost you need an interactive landing page so that your cusotmer can pin-point you. But before making a landing page you need to make sure you are doing it right.
Built on-site search features that make it easy for your users to find what they are looking for
A/B test different versions of it to understand which products to display
Add impactful popups like lightboxes
And recommend products to users based on view history, purchase history and products that are frequently purchased together
Use navigation that's easy for users to follow and a good WooCommerce theme.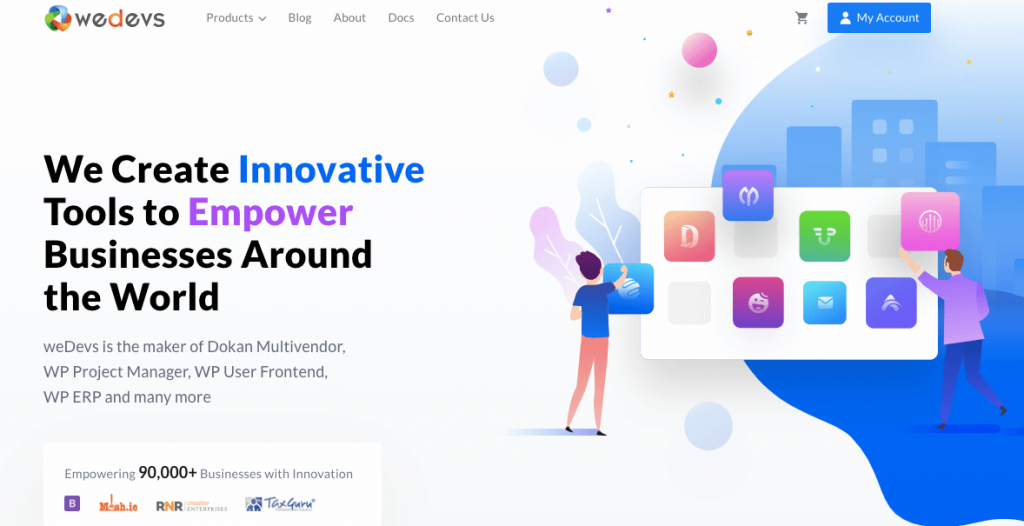 The ABC of getting more conversions says that your first step to get more sales and end users is to create an eCommerce homepage with compelling design and content.
2- Build A Well-secured Web Store
People are now increasingly able to differentiate between secure and insecure websites. And also skeptical about making transactions online. For this reason, ensuring security to your clients is a necessity for any eCommerce business.
Also remember, your online store is a hub of confidential information, like customers credit card numbers, address, and a lot more personal stuff.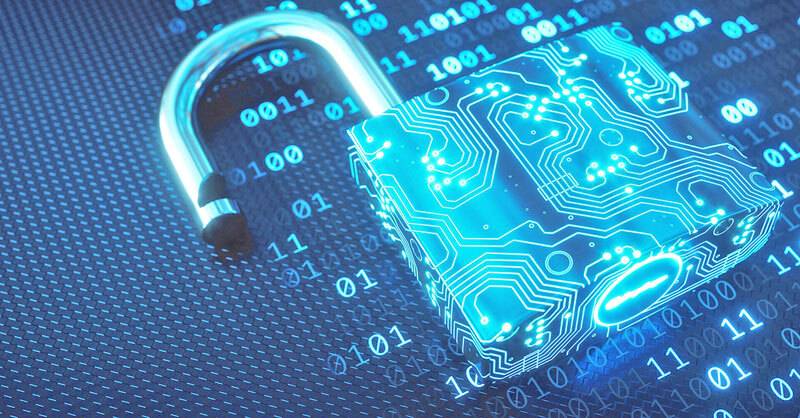 To avoid unwanted troubles, ensure that your WooCommerce store is protected against threats and hackers with SSL certificate, timely updated with the latest versions of the plugin, has solid backups, password protected and only reliable people have access to the dashboard.
3- Use Standard & Attractive Product Images, Videos
Visual presentations grab more attention than texts. So using the right types and amounts of images in your web store is just as important. Good quality and genuine pictures send the right vibes to your visitors. When you showcase real pictures of the products you are selling instead of dummy pictures taken off the internet, you go one step ahead in compelling your visitors to trust you enough to buy.
The good thing about WooCommerce is that it supports 360-degree images which offers a very detailed visual description of the product. – Barn2 Media
Related Article:How to Use Video to Inspire More Sales in Your WooCommerce Store
4- Catchy Product Descriptions Ensure Increase Sales on WooCommerce Store
When you add clear, precise, and detailed product descriptions that reflect the item in question along with visuals, you are doing it just right! You have got a great chance to increase sales on WooCommerce Store.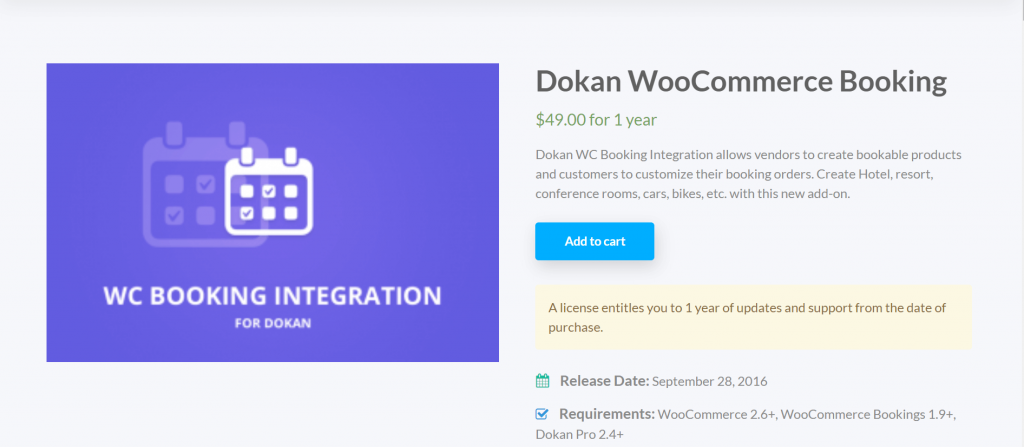 Your product captions and details are what clears up any remaining confusions in the visitor's mind regarding the product that's not clear from the images only. That's how you convert visitors into customers!
So make it creative enough to touch your visitors' imagination.
5- Have A Clear Refund Policy
A well-defined return and exchange policy give confidence to your customers about your products. If they are not satisfied with a purchase, they can return the item or exchange it for something that fits their needs. This guarantee alone leads to more conversions and results.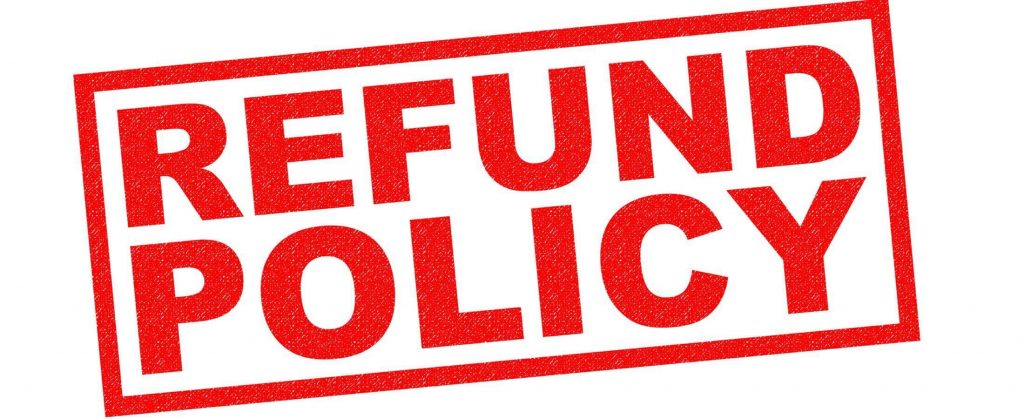 But remember to be careful and don't just fluff about it. You have to follow through and keep your promise!
6- Notify your audience with Push Notifications
Push notifications are a good way to introduce and notify your audience when you have published new blogs or other content, like tutorials, and even new products on your WooCommerce store. This is useful especially when you have a new offer or sale going leading to better conversions.
Subscribe2 is an effective software for push notifications that work with WordPress too and is used by even the biggest content marketing platforms.
Careful though not to send out too many too often!
7- Ensure an easy Checkout process
It has been observed that 23% of users will abandon their shopping cart if they have to create a new user account. It's important, therefore, to make the checkout process seamless and smooth for your WooCommerce shoppers.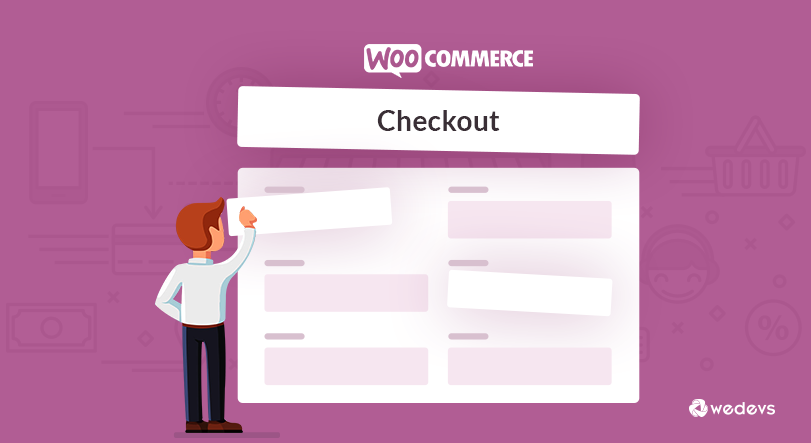 Registering while checking out can be a huge turnoff and causes people to abandon their carts. Presenting shoppers with registration requirements tends to take away their enthusiasm and excitement from the purchase they were going to make. So what can be done so your users complete the sale without feeling restrained and also become subscribers?
Aside from having a well-designed website, ensure that you have enabled guest checkout for new customers. This can easily be done with WooCommerce from its settings. This feature allows your shoppers to add products to their cart, complete the purchase, exit the site, and still get registered automatically. The feature will generate an auto dummy password, which the user can later change.
You can also utilize the flexibility of social logins. This precludes shoppers from registering again to your site, and all the data is taken from their social profiles. It ensures both speed and reliability! WooCommerce has its own Social Login extension for this feature.
A third way is to use security certificates/logos of anti-virus and anti-spammers on your checkout page to build credibility and reliability of e-transactions. Also, add SSL-encrypted links that ensure your users' safety of your site and transactions.
A final way is not to introduce shipping charges unexpectedly. Display shipping charges beforehand, for example, in product pages, or add them with product prices but make it clear.
8- Utilize Live Chat to connect with users in real-time
eCommerce businesses are difficult to run without a robust and smooth customer support service. Whether you are selling digital or tangible products, users will have queries as well as complaints. And these need attention. Not always will it be feasible for shoppers to fill out a contact form and users don't always want to wait for an answer. Live chats are customer convenient and provide a faster problem resolution method.
Live chats are an effective way to discover customers' pain points, needs, and wants. And to solve their urgencies by back and forth communication, pushing help document links, screen-sharing, and more. It provides instant access to your support staff and customer representatives which forums and support forms don't. In doing so, you improve customer service and loyalty. Your staff also gets more opportunities to turn these visitors into paying clients. Live chats are, thus, essential to generate leads and create happier customers.
It's also a good feature to reduce expenses than phone calls and get more output with small manpower.
live chat can increase conversions by at least 20 percent and that the typical ROI rate from paid live chat software for sales teams is about 300%. The same report states that customers that use live chat are three times more likely to make purchases versus those who don't.
Intercom is an easy-to-use customer messaging platform to get started with live chats for the WooCommerce store.
9- Increase the appeal & visibility of your Coupons
Promoting your coupons/discounts to attract more eyeballs is as important as getting more people to come to your WooCommerce store and buy your products/service. So how do you do that?
There are a number of plugins that does the job for you. You can add a new section in your site promoting the coupon in a way that elaborates the context and also stands out from the rest of the content, such as, "Special Birthday Offer: Enjoy 30% off on all our products! – Use Coupon Code Birthday30". Not to forget, it should be clickable and take the user to the correct link for the sale.
OptinMonster is one fine solution that leverages attractive features, like drag & drop forms, animated and audio-powered messages, mobile-friendly popups, floating bars, and a lot more to increase your leads. The solution optimizes your site to increase engagement and convert more visitors into subscribers. The best part is you can pick and choose the kind of visuals and features you need for your campaigns and customize them according to your needs.
Also, take time to advantage of reporting tools so you can track people who matter and attract the right people at the right time. Consider conducting your own A/B Testing to increase conversions, personalize your campaigns, and take advantage of analytics to improve your strategy.
10- Opt for User Generated Content
User Generated Content is another way to bring in more traffic and grow leads. These are publicly available and display blogs, tweets, audio, visuals, testimonials, videos, and any other contributions made by fans and unpaid contributors to your site. User Generated Content is, thus, a penny-less way to promote your store.
86% of millennials say that UGC is a good indicator of the quality of a brand, and that 68% of social media users between the ages of 18 and 24 take into account information shared on social media when they make a purchasing decision.- TINT
User Generated Content puts customers at the forefront and shows how customer-oriented you are. It's a good way to stay in touch, catch up with trends, and change audience preferences. It also creates a community of happy users and unites them over topics and trends that relate to your business. You also get to stay current with your visitors and customers and know their experiences, what they like, don't like, and are looking forward to with your store.
With the WP User Frontend plugin for WordPress, you can create custom post types, registration forms, and guest posts, control privacy in advanced ways, and bring editing ability to the frontend for your users. Bring this element to your WooCommerce store to allow your visitors and users to engage more with your business. And that too without getting into your dashboard! In this way, you get to build brand transparency and recognition without paying a dime.
11- Make Yourself Reachable
You may have a great site and products to sell, but if your client service is not up to the mark, chances are you will attract send back more unhappy visitors.
Your customer support is one of your key selling points. It's where a normal window shopper will convert with prompt replies to queries and the right guidance from your client representatives.
And it's also where an angry upset customer will feel heard and valued. And may even become a returning client and brand ambassador for your store.
So work on your customer support service and get a spike in sales as well as retain more existing clients.
Build an easy-to-access contact us page
create support forms
live chats
email and phone support,
and see which one works best for your business.
Something More To Get That EXTRA: Retargeting
Apart from having a rocking website for your WooCommerce Store, there's a little more that should be done to hike sales growth.
Important issues that eCommerce stores face:
track the visitors who abandoned their carts in the last 1 week
track visitors who have purchased once from your site or existing customers
know the users who have visited your site in the last 1 month
track visitors who viewed a particular page for a certain amount of time, and
track users who hovered over or clicked particular buttons
Getting a hand on these specific numbers and info will help you in 2 important ways:
Understand visitors better, and
Run effective campaigns.
One of the most effective ways to increase sales on online stores is to create remarketing campaigns using the data you find on paid ad platforms. It's important to know the specifics that include time, location and a lot more.
To understand users in-depth you need to pass data from your WooCommerce store to the right channels where you can run paid ad campaigns to bring in more people to the site.
Why Retargeting Is Important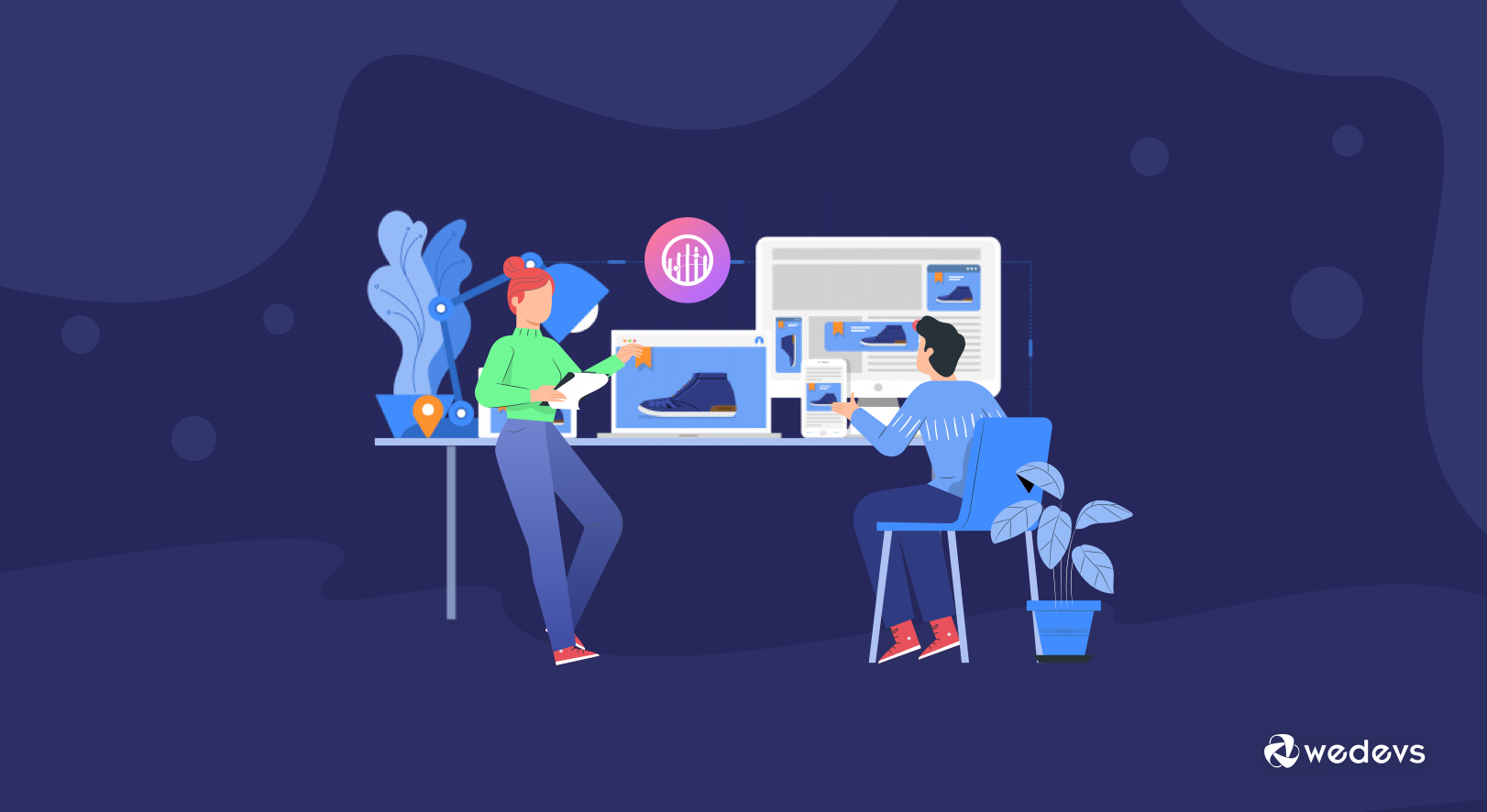 Retargeting is important to bring back users who have shown some interest in your site by clicking on an item for sale, viewing them, hovering over a button, or by adding an item on cart. These important data can be obtained from paid ad platforms like Facebook, Twitter, Google AdWords, and Perfect Audience which can be used to bring back these lost users by running remarketing campaigns.
Most of the times, coding or some other sort of sophisticated knowledge is required in order to be able to obtain and understand such complex data. But not always!
All these might seem like an expensive investment, but it can also be done with the help of an easy-to-use and free solution, like the WooCommerce Conversion Tracking.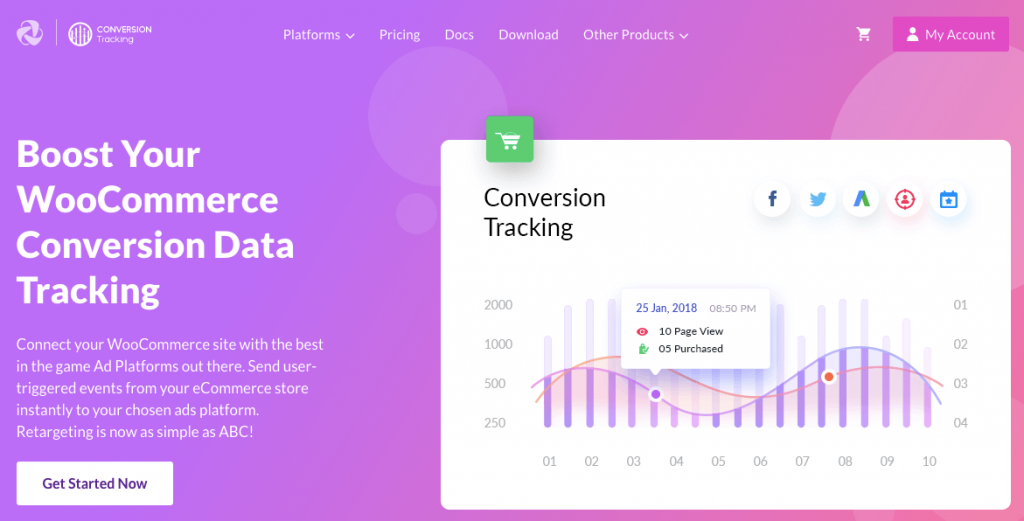 With this FREE plugin for WordPress, you can track several different actions that your visitors create in your WooCommerce web store. By tracking these you can then pass the data to different channels like Facebook and Twitter. Use these data to create customized marketing campaigns to target the right users for your web store who are using these channels.
Facebook
When a visitor carries out a particular set of actions in the WooCommerce store, he triggers some events the data for which are sent to Facebook. You can target these people using Facebook Ads and WooCommerce Data.
The FREE version of the WooCommerce Conversion Tracking plugin tracks the following events for Facebook:
Add To Cart – A huge percentage of visitors abandon carts due to indecisiveness and lack of the feeling of urgency. These are potential customers that store owners can bring back to their site using the Add To Cart event. Owners can reduce abandon rate by marketing these users with lucrative offers, discounts, and coupons.
Initiate Checkout – People who initiated checkout means they went beyond add to cart to purchase your products. This event category lets you target them on a later occasion.
Purchase – Using this event, track those who successfully purchased a product from your store. Now get to make them your recurring customers using the plugin.
Complete Registration – Those who take time to create a profile on your store are very close to becoming your customers. For this reason, users who have subscribed to your site are great leads and potential customers. Targeting them effectively can increase sales, user activity, downloads, and referrals.
Twitter
You can also track events for Twitter, like:
Purchase – Simply input Universal Tag ID in the plugin to pass purchase data to Twitter. Keep records and re-target people who once purchased from the store to make them recurring customers. According to researchers, 80% of profits will come from 20% of your existing customers.
Google AdWords
Simply by linking Google AdWords Account ID to the plugin, send data to Google AdWords server.
Purchase – The free version will track those client data who have made purchases. So you can retarget them to more relevant pages through Google searches of your site using AdWords campaigns.
To know more on events for Google AdWords, read on AdWords Tracking on WooCommerce Store.
Perfect Audience
The PRO version of the plugin helps you to track events for Perfect Audience like View Product, Add To Cart, Initiate Checkout, Purchase, and Complete Registration.
To know more, read on Perfect Audience for WooCommerce Store.
You can also add other platforms of your choice to your WooCommerce store using the Custom Channel Integration.
Wrapping Up on How to Increase WooCommerce Sales
The above-mentioned are just some advanced ways to build brand awareness and increase sales for your WooCommerce store. But they are definitely not the only ones. Something that may work for one business may not for another, even if they are in the same industry. What works for you depends on your business goals, strategy, and operations. It remains on the company to discover its strengths and weaknesses, and how it can leverage its capabilities and available software out there to create something of value for its target customers.
Have you tried any of these methods and/or software solutions for your site? Or would like to suggest some that have not been mentioned here? Feel free to let us know in the comments!