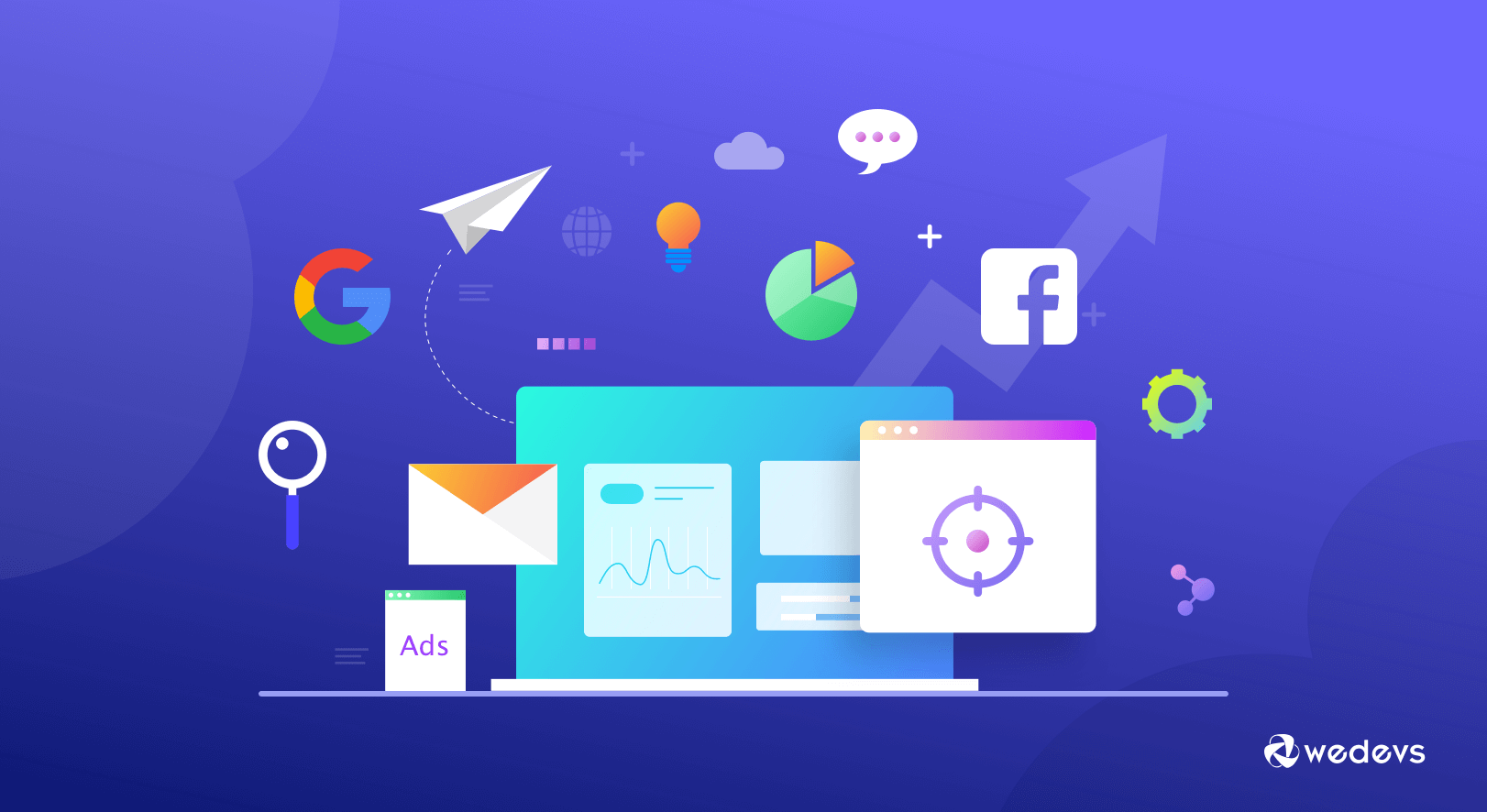 5 Best Retargeting Platforms to Run Successful Ad Campaigns in 2023 (with Practical Tips)
It would be a dejected moment when you are getting your target audience in a huge number but they are leaving your site without purchasing anything. That's why it's important to track & retarget them. And your first step is to be clear about the best retargeting platforms.
Researches reveal that only 2% of visitors become customers at the end of the day. So, is there any way to make your visitors return and make a purchase? What, if you could track them and show your products again to reconsider their decisions?
The retargeting actually is a process that helps you to bring back your potential visitors and there are possibilities for you to convert around 70% of them into customers.
Before jumping to the campaign we suggest you read this article to know which retargeting platform work better and what you should not do during the campaign.
How Do Retargeting Ads Work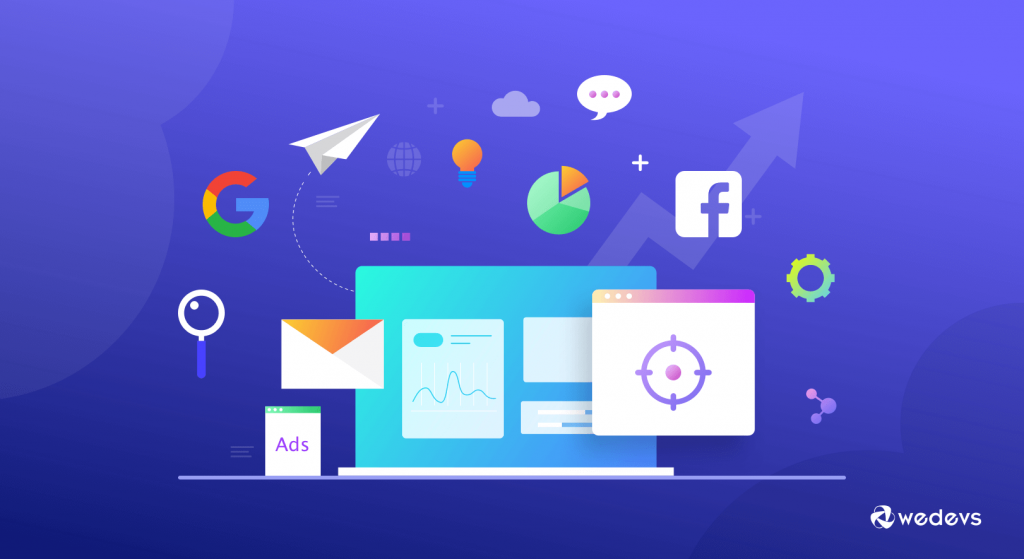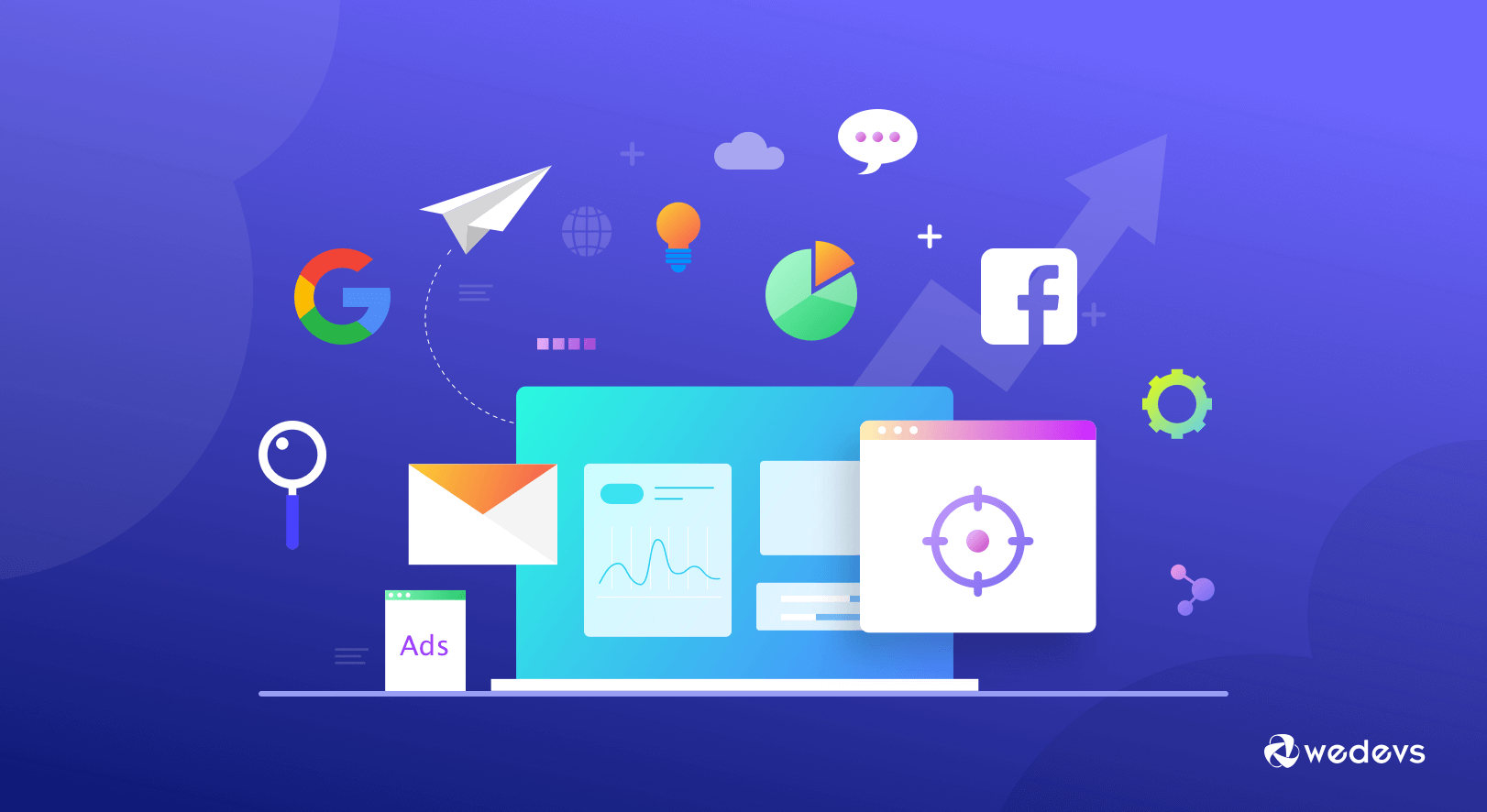 Retargeting or Remarketing works when you add an advertising pixel (java-scripted) code in your site. The pixel creates cookies that measure visitors behavior and it's able to track your visitors throughout the web platforms. This is the first step of the retargeting ecosystem.
Now, you need to create Display Ads that will be shown to the tracked visitors on websites from their gadgets.
However, this is not something wrong or unlawful to track them by using cookies because you are requesting them to accept it.
So, don't worry about the GDPR (General Data Protection Regulation).
Most of the non-tech people find adding code in their sites is sophisticated. For them, there are many plugins (if your CMS is WordPress) have been created to make the process easy and comfortable.
You can use Header Footer Code Manager or WooCommerce Conversion Tracking to add pixels with ease.
WooCommerce Conversion Tracking is particularly coded for retargeting ads. You can efficiently connect your retargeting platform to track the cookies.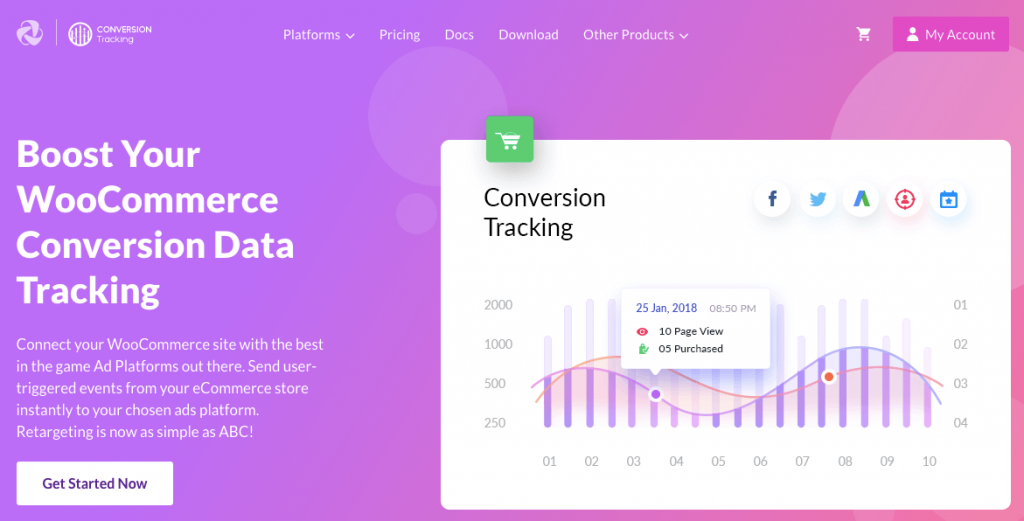 You can also create many events for a specific page visitor, buttons and track your conversions without a hitch.
Best Retargeting Platforms You Can Rely on
Retargeting Display ads have 10 times higher CTR (Click-through rate) than other display ads you usually run. Many marketers now spend a good amount of money on retargeting display ads rather than typical display ads.
But, what retargeting platform serve better to achieve a higher conversion rate?
Well, there are lots of platforms to mention. We have covered the top 5 retargeting ad platforms to help you out.
Google Ads Remarketing
Adroll
Facebook Retargeting
Perfect Audience
ReTargeter
Now, let's jump into the details.
1. Google Ads Remarketing
When it comes to any kind of ads, Google ads is the best place to start with. They allow you to show your ads to your tracked audience on Google and its associated websites.
To start your campaign, you need to have google ads account and connect with remarketing tag to your site. Thus you will able to you use the following types of remarketing ads.
Types of Google Ads Remarketing
There are mainly 5 types of remarketing or retargeting campaigns with Google Ads. Have a short overview.
Standard remarketing: Your display ads will show when your cookies based audience browse sites and apps on Google Display Network.
Dynamic remarketing: You can take your remarketing campaigns to the next level with Dynamic remarketing. Google ads feed your products data to show the products to your potential customers who have previously visited your shop.
The process helps you to get more leads-sales and it's easy because your visitors already have shown their interest in these products.
Dynamic Remarketing works better especially for eCommerce sites.
Remarketing lists for search ads: Many times your visitors come for a certain product to your site but leave without purchasing. They usually don't stop looking for the products. They may search again for those products on Google.
You can target them by adding them on your remarketing list and by bidding on keywords. So, they can see your ads and come bake again to your site.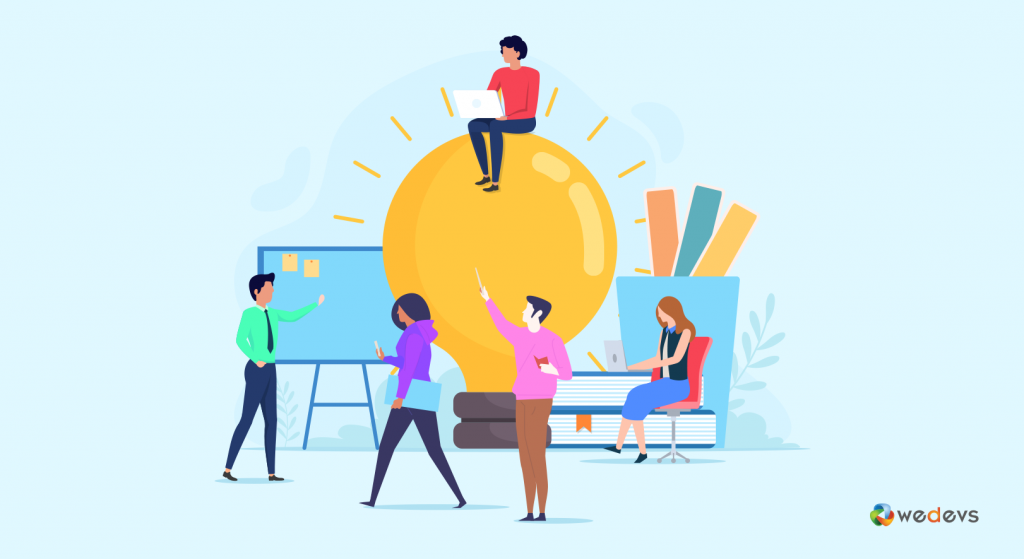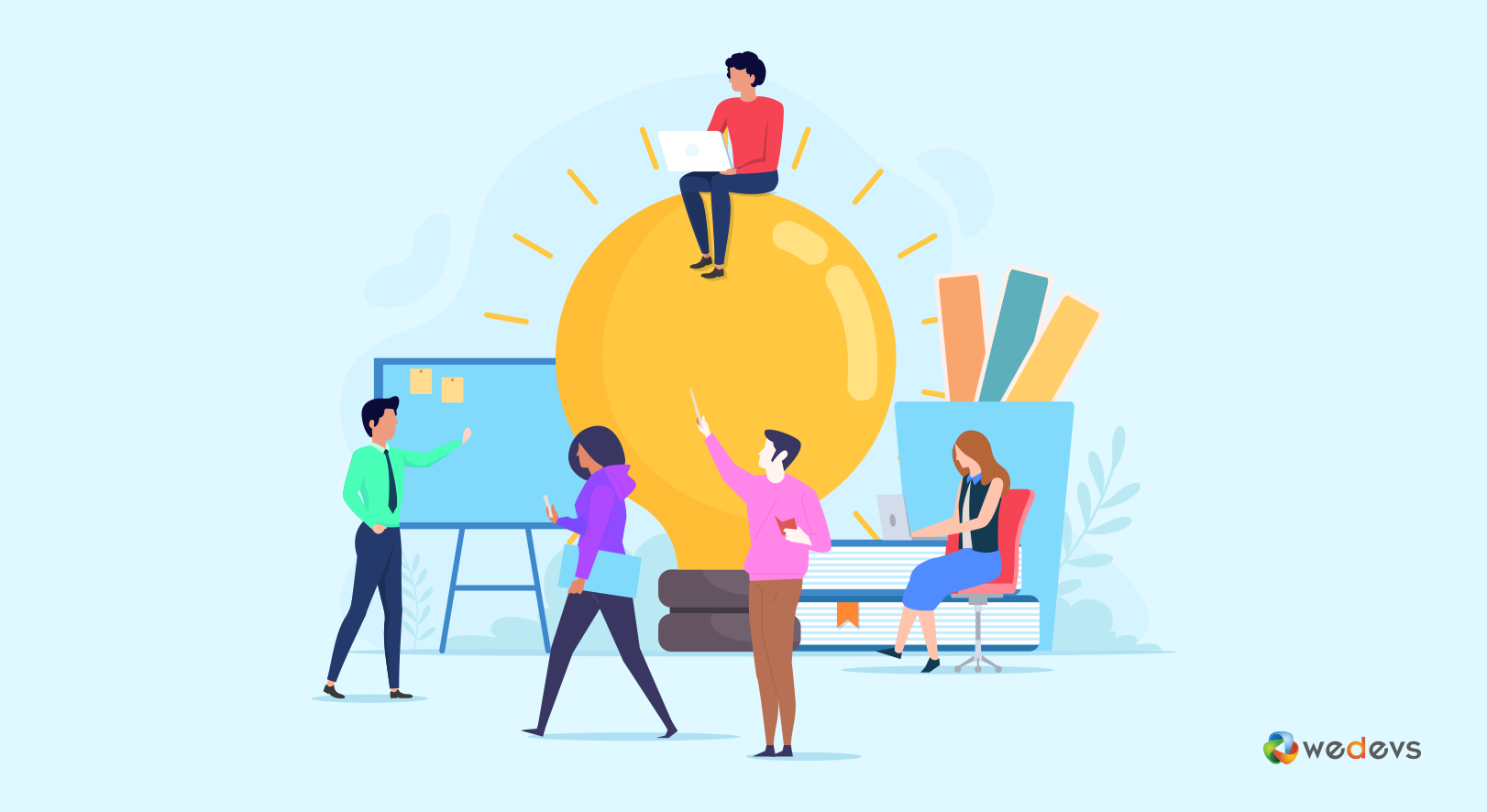 Video remarketing: With Google video remarketing you can also tailor person who has been watched your youtube videos and also show them your videos or display ads. And you know that Youtube is the second largest search engine.
Customer list remarketing: You can upload your customer list with their first names, last names, emails or phone numbers in a CSV format so that Google ads can show your ads to only your set customers.
Google remarketing is not that costly as it depends on how you set your campaigns, ads as well as the budget. Some surveys show, Google remarketing cost less than 2 to 100x on the contrary to search ads.
You should give a try to remarketing besides search ads and it could give you a boost for your eCommerce business.
2. Adroll Retargeting Campaigns
If your marketing plan is showing your display ads to almost every web platform, Adroll will allow executing your plan. They show your ads to Google, Microsft, facebook and 30+ other web platforms. And that's almost 95% of the web.
With Adroll, you can run your campaign with a fixed budget and create various events. They also allow you to create Ad banners from your dashboard.
Types of Retargeting Campaigns with Adroll
You can create 3 types of retargeting campaigns with Adroll.
Websites and Apps: You need to create your audience to run a web campaign. When you activate your campaign with a perfect setup, your display ads will be shown to your customers.
Social: You can easily set up your Facebook campaign in Adroll that let your ads show on the Facebook news feed, column as well as Facebook and Instagram apps.
Email: Adroll allows you to create email for your target audience and send them through MailChimp, Campaign Monitor, Klaviyo and Constant Contact, etc.
Like Google ads, you also can generate similar audience who could be interested in your products and services and target them from web campaign. You can make native ads with Adroll.
If you have a smart budget and want to take your ads performance to the next level, Adroll customer support would help you a lot, even they engage with an ad manager.
3. Facebook Retargeting
As the best social media ads platform with 2.38 billion audiences around the world- Facebook is a very popular retargeting platform right now.
Like other software, they do not tail to all over the web platform. They only show your ads when your visitors browsing Facebook and Instagram from their accounts.
Generally, you need to add facebook event pixel on your site to track your right visitors like other platforms. After that, you can create a custom audience and run your campaign.
With the custom audience, you can select specific page visitors to target. Like, you can target cart abandonment people. That would help your visitors to remember what products they forget to buy. Here is an example for you.
Moo is targeting their cart abandonment visitors with an incentive.
Just like Adroll and Google ads, you can generate a similar or lookalike audience through facebook ads. Using location, behavior, demographics and interest metrics- you can easily create a similar audience base for your products.
Also, you can show your Facebook ads to your email subscribers by creating a custom list as you do for Google remarketing. You just need to have an email list and names. If the email subscribers have facebook ID, your ad will appear to them.
Learn more about how to drive more traffic from social networking sites by retargeting your lost Customers.
4. Perfect Audience
If you are looking for an easy and affordable retargeting software, Perfect Audience could be your savior. They need a minimum of $25/week to run your retargeting campaign. Isn't that budget-friendly for your marketing campaigns?
Setting up Ad campaigns with all the retargeting platforms or tools are almost same so far. You can create 4 types of campaigns with Perfect Audience- mobile apps, web campaign, facebook campaign, and dynamic web campaign.
With Perfect Audience, Cross-device mobile retargeting is another smart way to target users who visited your sites from the desktop.
You can show ads on different mobile devices to your potential visitors by running mobile retargeting. Perfect Audience also allows you to retarget your business app users.
 5. ReTargeter- One of the Best Retargeting Platforms
ReTargeter is another player in the remarketing industry which was formed in 2009. They create a few different types of campaigns with the general campaigns that other platforms offer.
ReTargeter's remarketing services-
Site Retargeting
CRM Retargeting
Search Retargeting
Contextual Targeting
Audience Targeting
Look-alike Modeling
If you have comprehensive information about your customers that you collect through your marketing or sales team, you could use that information in CRM retargeting to show your brand again using a secure portal that protects customer information.
So, your bounced customers could easily fall to your conversion funnel.
We could give you more retargeting software name like Sizmek, Artudata, Creteo, and Fixel, etc that you can try. But the above-mentioned 5 platforms are the best for your eCommerce or any type of business. So, we are not going to prolong the list.
The Mistakes that Destroy Retargeting Campaigns
Choosing the right platform is really important but this is actually your first stage. If you hope that your selected tools will make all the magic then your marketing plan will collapse very soon. And you will start losing your money.
Let's discuss some significant facts that can kill your retargeting ad campaigns.
Not focusing on organic traffic
Organic traffic means the target visitors on your site. If your site is not getting a good amount of organic traffic then there is no sense to run retargeting ad campaigns.
Your campaigns will not serve you as you expect. That's really terrible.
Site Speed
When someone re-visit your site and finds your site is taking times to load, his conversion possibility is less than 30%! No one likes slow sites in 2019. To increase ROI, you should work on your site speed.
Same Landing Page for Ads
To create a web retargeting, you add a landing page URL and then retargeting platform generate audience from that page. When people come to your site from your display ads and find the same page that they already visited, what would they do?
It is very possible to get demotivated and find no interest again to your products.
 Bad Ads Copy
A powerful and touchy Ads copy easily makes your visitors understand how your products can solve their problem or satisfy them. This makes your audience more curious about your products and makes them visit your site again to purchase.
The bad ads copy does the opposite and there are possibilities that you will not get your desired hit.
Ads Design
Do your ads trigger your retargeted visitors' memory? If don't, they could leave your site without making an action or forget to buy. Most of them will not revisit your site and you will lose your customer again.
Product Quality
It should be the first priority for any marketers. If you run your ads campaign for bad quality products, you will not get the revenue you want. If products or products description does not satisfy your visitors, most likely retargeting marketing will not work for them. So, you should focus on your product quality.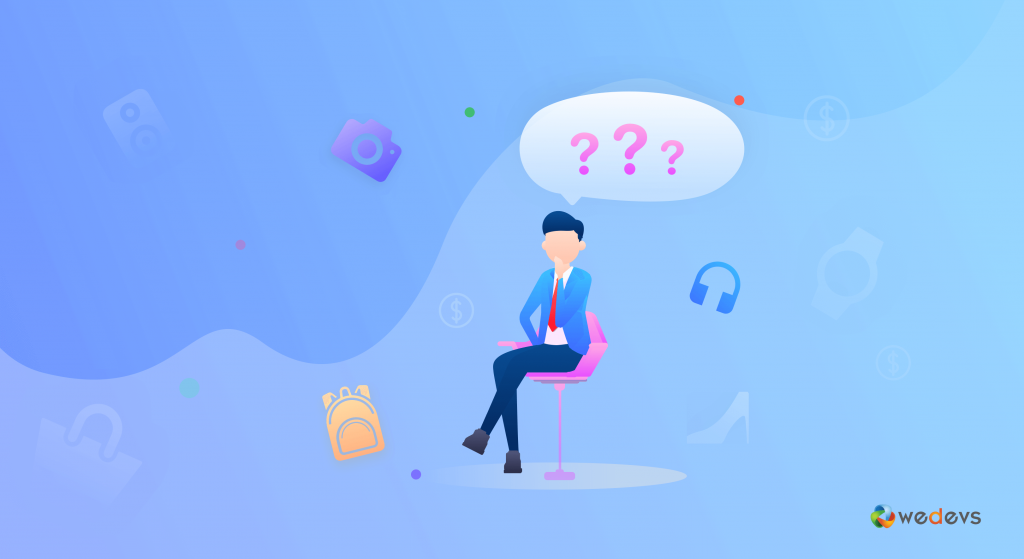 You should always do A/B testing and observe your campaign performance. And find where you could improve your ads performance.
5 Ultra Practical Tips for Ecommerce Marketers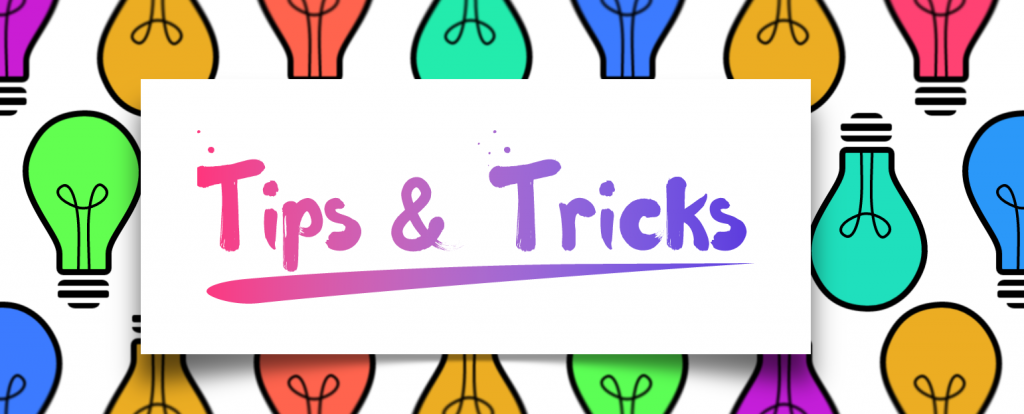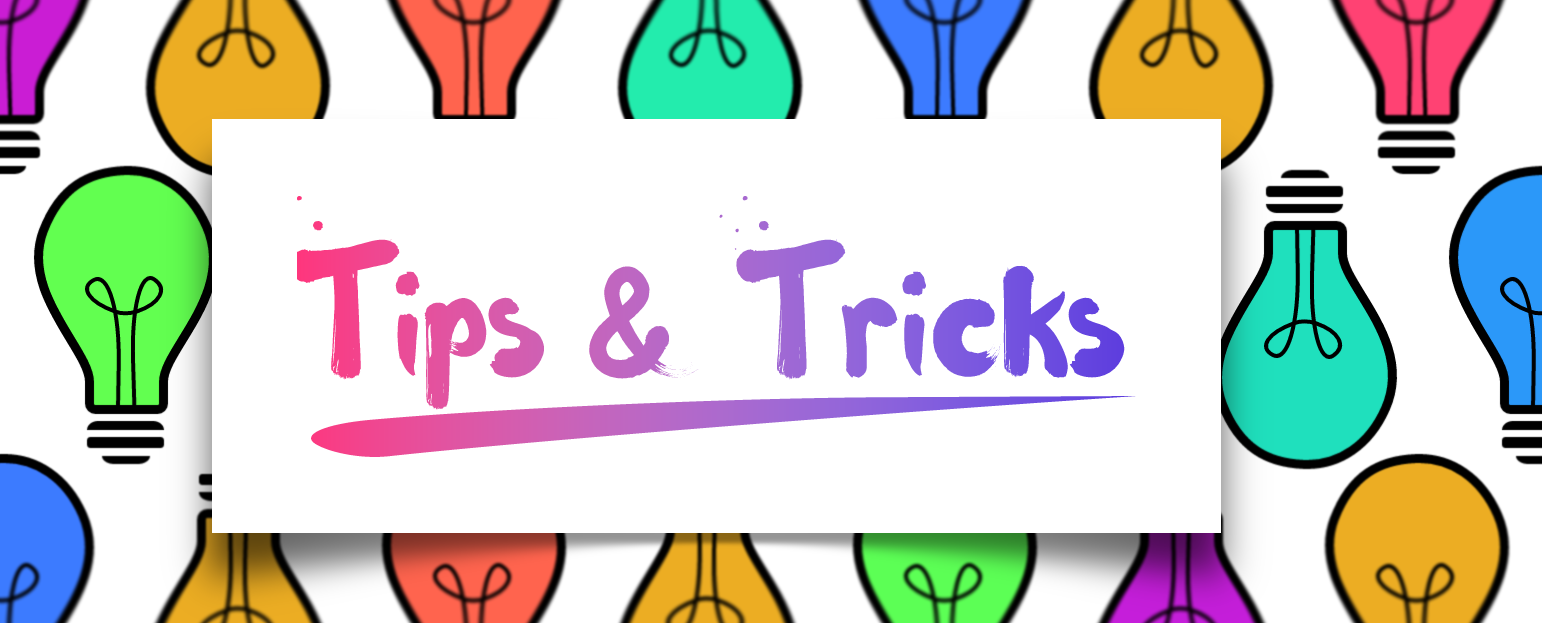 Target Best Marketing Channel
You should find out where your visitors spend most of their time. If they come from social media or video channel, you should go for social media retargeting or video retargeting.
If direct or organic visitors' percentage is high for you, you should start web retargeting. You can easily find your channel performance from Google Analytics.
Don't Forget Your Email Subscribers
Let your email subscribers remember your products who haven't already purchased anything from yet. The success rate of retargeting your email list is 64%.
You can offer an exclusive discount to attract them and run your ads using any retargeting platform
Track Your Customer's Behavior
Most of your visitors leave your site at different stages on their journey. Someone leaves from the homepage or someone from the checkout page without completing the purchase.
You can create different events to track them and retarget them without any hustle by using WooCommerce Conversion Tracking.
Use Dynamic Ads
You can utilize Dynamic ads based on your products. In the past who visited specific products, add them to wishlist or even the cart – retargeting ads can show them exactly the same products on their devices.
Use GIF or Animation Ads

Try to be more creative. If you can use gif or animation instead of png or jpg format, they will provide you good result. This type of ads has a higher Click Through Rate (CTR).
87.9% of marketers prefer the retargeting platforms as their most widely used type of marketing strategy.

Truelist
Best Retargeting Platforms: Which One to Choose?
It's really important to choose the right retargeting platforms for your marketing team as nobody wants to forget potential buyers. Most of the software work almost as same. And every platform supports sites are built with WooCommerce, Dokan Multivendor or other eCommerce platforms.
33% of marketers use retargeting ads and remarketing platforms to earn new customers and target audience effectively.

Truelist
You can look for some criteria when choosing one platform- site inventory (where they will show the ads), budget, report system and support.
If you want to take your retargeting into the next level with excellent support, Adroll could be a good choice. When it comes to budget with good performance, Perfect Audience could make a difference. And if you are an expert, you shouldn't worry about Google Ads!
Now, it's your turn to decide which one to choose or try first. If you're already using one of them or have worked with all, let us know in the comment section below. Also, for any query, don't hesitate to leave a comment!