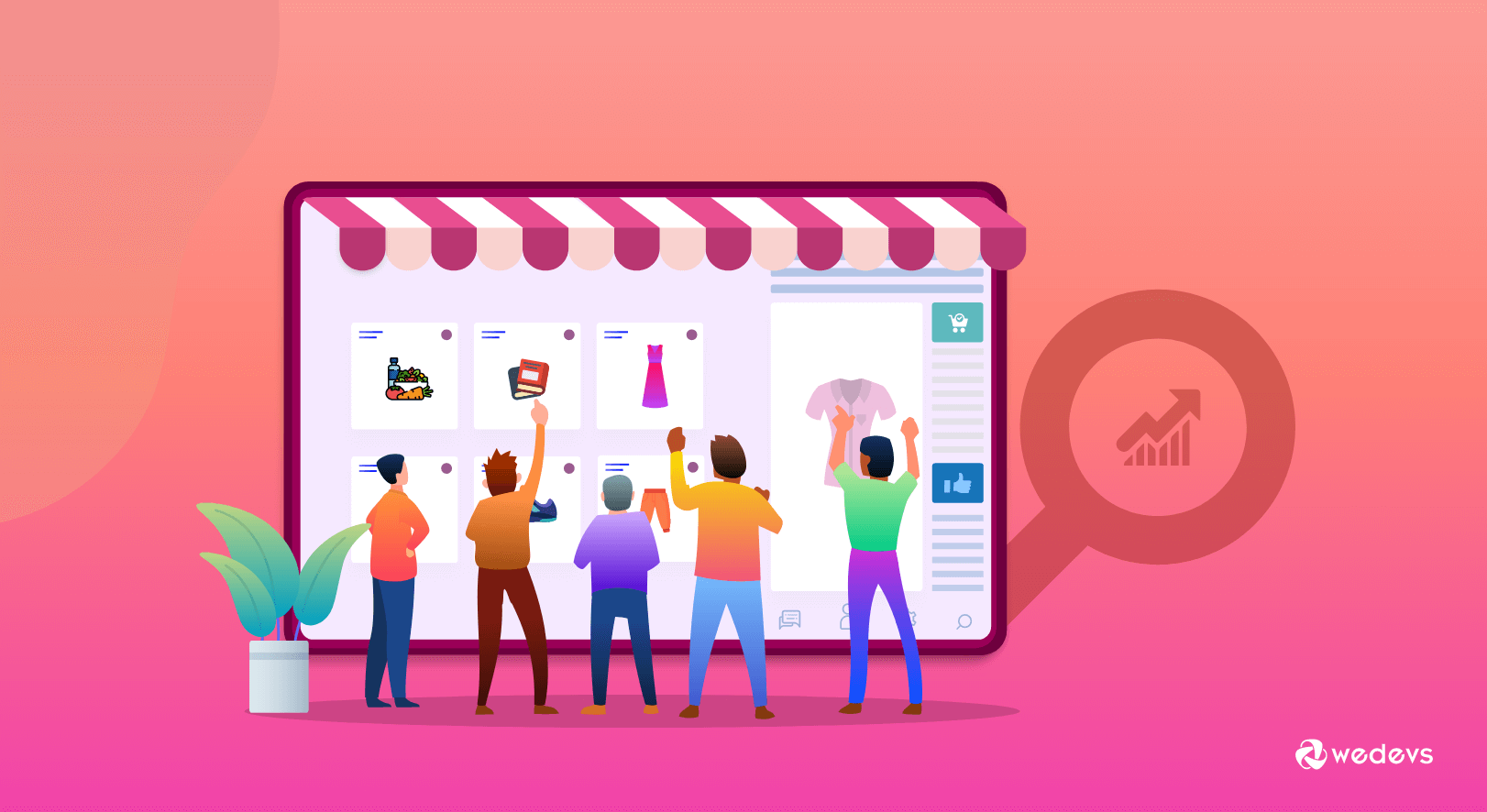 How to Double Your eCommerce Conversion Rate (6 Proven Hacks)
Do you have a CRO strategy for your online store? It might be surprised you that 68% of small businesses are losing a large scale of business opportunity because they don't have a documented CRO strategy.
Undoubtedly, it takes a lot to build and run an online business successfully. That's why it becomes even more frustrating when someone leaves your shop without buying anything whether you are getting them via content marketing, paid ads, or any other sources. A high traffic site is worthless if these visitors are not really converting into loyal customers.
This is why optimizing your website, landing pages and ad copies is important.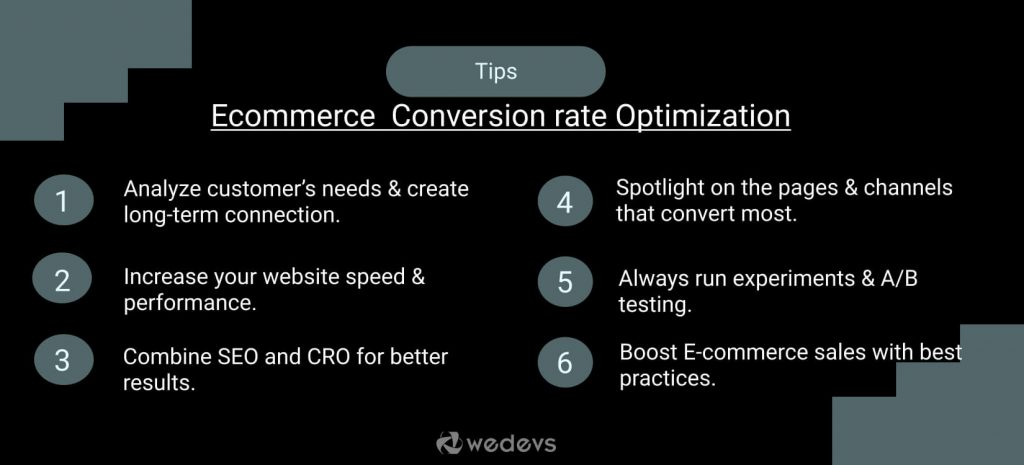 But how comes you know the impact of your updated strategy without tracking the changing behavior of your users. For that, you need to calculate the conversion rate of your visitors.
In this post, we are going to describe what eCommerce conversion rates are, why they important, and how to improve yours. At the end, we will reveal a secret that'll definitely assist you to track the progress of your WooCommerce site in a simpler way.
Table of Contents
Understanding Conversion Rate for Your Ecommerce Store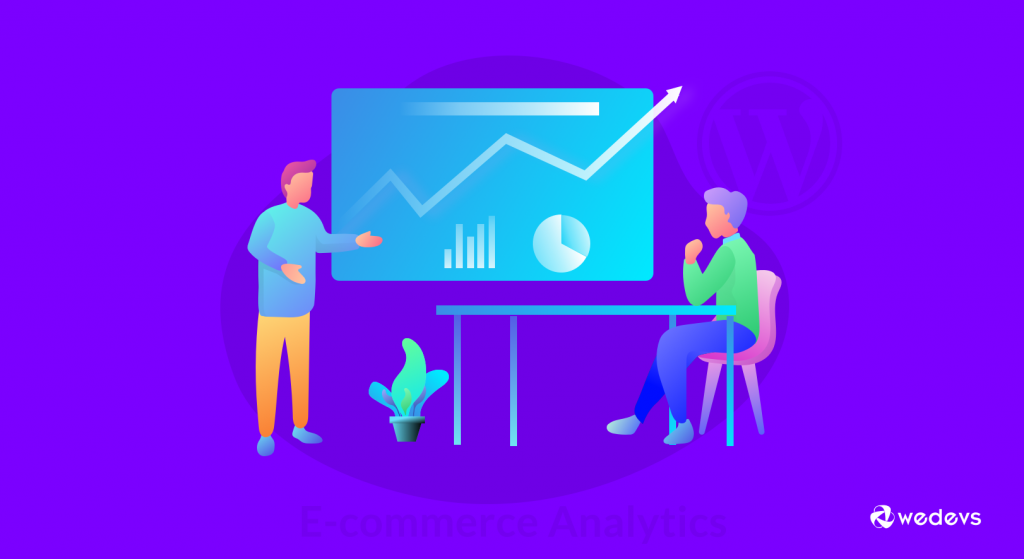 The primary goal of a business is to maximize profits. To achieve this goal for your eCommerce site there is no alternative but creating a loyal customer base.
98% of your website visitors won't buy from your online store. That means only 2% of first-time site visits are going to convert on your website.
So, firstly you need to attract visitors to your site. And then encourage them to buy products from your online store. This act is simply called a conversion.
An e-commerce conversion is recorded when a desired event occurred on your site. This is more often a sale, however, it might be sometimes adding products to cart or sign-up for the newsletter as well. All these actions encourage your leads to go through the site's sales funnel.
There are some conversion metrics for an e-commerce website:
Purchase from the site
Adding products to the cart
Adding an item to the wishlist
Signup for newsletter
Social media shares
Any KPI your business counts valuable
By calculating the conversion rate based on these attributes you can understand if your strategies blending well with your company goal or it needs to be updated.
Hence, E-commerce Conversion Rate Optimization is the process of organizing your site to ensure a better users experience. It can be conducted on landing pages, category pages, or any other customer touchpoint. As a result, you will get more visitors to your site who eventually become loyal customers.
Considering E-commerce Conversion Rate Optimization for A Better Marketing Plan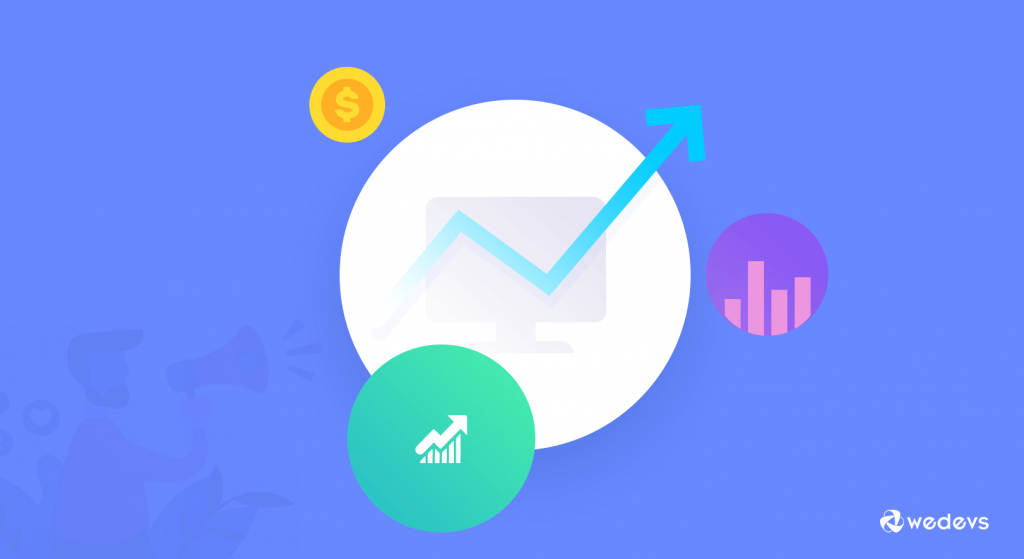 Conversion rate optimization is important because it helps you in understanding customer behavior while improving the marketing strategy and decision-making. By optimizing your conversion rate you can increase revenue per visitor, acquire more customers, and grow your business at a rapid pace.
For instance, assume a landing page has a conversion rate of 10%, and gets 2000 visitors per month. It means this page will generate 200 conversions per month. Now, by changing some elements if you can increase the conversion rate 15%, then the number of conversion will be jumped by 50% to 300.
Check out the following reasons why your online store should be optimizing conversion rates:
Get more traffic than your competitors
Lower your customer acquisition costs
Increase your business ROI
Improve site structure & content quality
Better business exposure & brand value
The growing popularity of the eCommerce business is unstoppable. At this time China and the UK are dominating the industry with the biggest share of the market (in terms of sales) 15.9% and 14.5% respectively.
Therefore, it becomes more important for businesses to implement effective CRO strategies to go ahead in this race. So what can you do? Well, you should be creative and versatile to increase your conversion rate significantly. This is the only way to bid your competitors capturing the biggest share of the sales in your market!
What is a Good E-commerce Conversion Rate
"CRO is all about data, and that is the only information you should rely on. No matter how many years of experience your web developer or UI designer might have, they can't always know what's going to work with your audience."

Hubspot
Average ecommerce conversion rates are 1% – 2%. You can set your primary goal to achieve 2% conversion rate for your online shop. Eventually you have to update your strategy to increase the conversion rate remarkably.
You can apply the following tips to improve your customer's overall experience. And the outcome can be measured by calculating the eCommerce Conversion Rate.
How to Optimize Your E-commerce Conversion Rate (Simple Tips & Tweaks)
In this highly competitive digital buying world, it's truly difficult to stand out. You have to be innovative with a prescient vision to sustain in this race.
Here we listed 7 E-commerce Conversion Hacks to improve your online sales significantly.
Tip #1: Analyze Your Customer's Needs & Create Longer-Term Connection
Understanding customers is the major key to giving them good service. But its quite difficult to know your customer's requirements and fulfill them accordingly. A large portion (70-90%) of newly launched products fail to find their buyers. Also, most startups don't end with a success story just because their products won't be able to serve the customer's needs appropriately.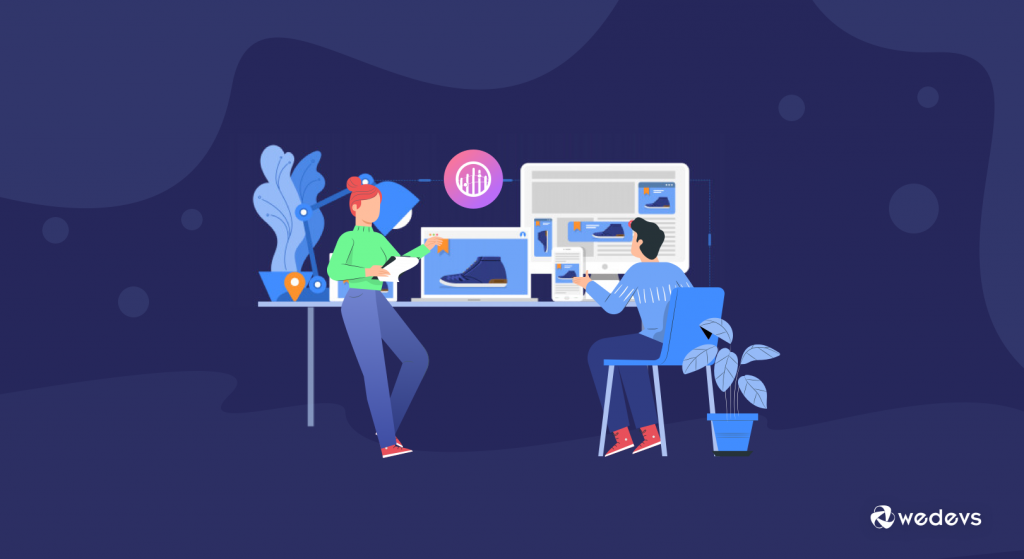 Customer behavior is dynamic. Here are some best practices to understand your customers so well that you can anticipate their needs.
Collect information about your customers' buying habits & preferences using your in-house customer management systems and eCommerce analytics.
Run effective surveys and get feedback from customers through various sources like email, live chat, support ticket, physical meetup, on-site feedback forms, and even phone calls.
Develop a detailed buyer persona of your ideal target audience. Focusing on their insights will reveal the secret of how to get them on board.
Detect and analyze emerging consumer trends to keep yourself updated with their changing demands and respond accordingly. Google Trends can be a reliable tool to identify fast-moving customer's value. A quick reaction to the current situation can make a huge difference. Such as weDevs response to – Manage teams from home due to the COVID-19 pandemic.
Make your webpage more personalized so that people can feel you are giving an offer just for them. Also, using a customer's first name in your campaign can be a great move to bring them into your sales funnel. Neil Patel personalized his webpage with geo-targeting and it increased his conversion by over 20%.
Predict the customer's needs even before they can realize it and keep your business updated, it's definitely where the eCommerce industry is heading in the future.
Tip #2: Optimize Your Site Speed
Let face another harsh reality. In this super-fast digital world, you have only 2-3 seconds to capture your leads. If your site takes longer to load then 50% more will leave the site immediately. A recent study says- 57% of customers left a slow eCommerce site and then made their purchase from a competing retailer.
Even a delay of a single second can result in a 7% reduction in conversions.
It means if your e-commerce site making $5,000 per day, a 1-second delay could potentially cost you $125,000 in lost revenue. So, every millisecond can lower your conversion rate and SEO rankings too.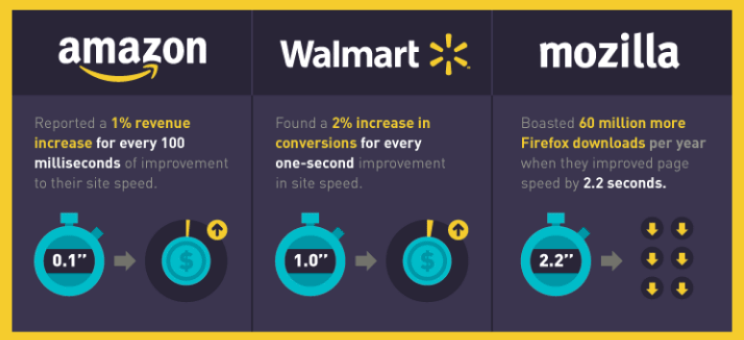 Walmart also experienced up to a 2% increase in conversions for every 1 second of improvement in site speed.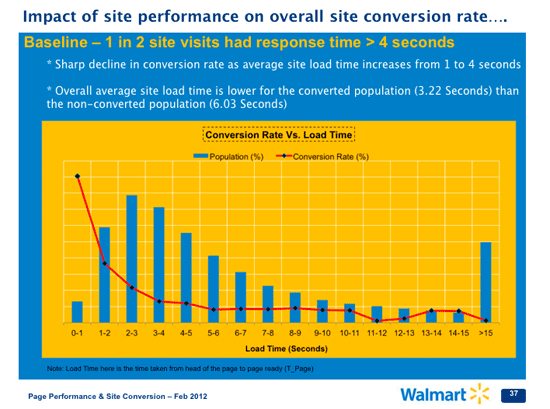 It may also amazed you that Mozilla got 60 million more Firefox downloads per year, by making their pages 2.2 seconds faster.
Obviously, there is nothing more frustrating than waiting for a website to load in this era of quick gratification. Here are some tips to improve your site speed significantly.
1. Test Your Site Speed:
Use Google PageSpeed or some online tool like Pingdom to identify your site's baseline speed. From Google PageSpeed Insights, you will get a complete list of the things you can improve or fix to speed-up your site both for desktops and mobile devices.
2. Check Your Hosting Plan:
If your hosting provider has different packages then go through the plans and check whether you are using the higher-performing version or not.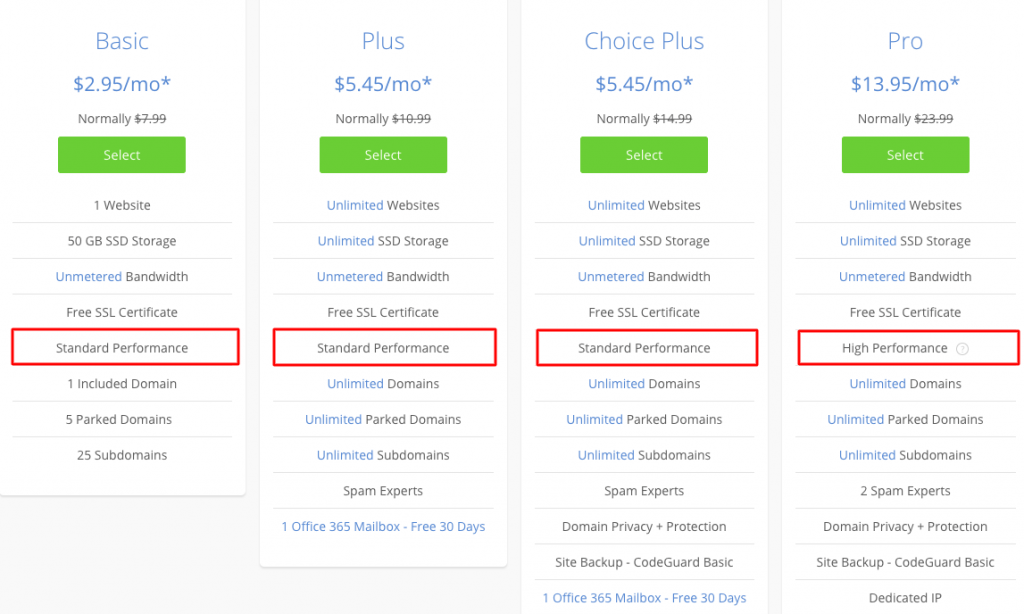 Don't worry about the extra cost. It is completely worthy if it can drop the loading time and increase the conversion rate.
3. Optimize Images:
It is quite obvious you have to use a large number of high-quality images on your eCommerce site to attract more traffic. But don't let these images lower your site's performance. You can use free or paid tools available online to resize the images. TinyPNG is a free yet effective tool to use.
If you want a offline tool, then head to download RIOT for a free desktop option.
There are also a lot of options to optimize your videos and gif file as well.
4. Minifying Your CSS & Javascript Files:
The size of these resources can minimize your site speed. In that case, you have to remove unnecessary or redundant data without hampering the files. Alternatively, integrates with a web server to automatically optimize your site, including resource optimization.
5. Use Cache Plugin:
If you are operating your online store using WooCommerce, then it's super easy to minimize your site loading time at zero cost. Install and activate a caching plugin on your WordPress site.
Well things are not so simple but it's not so complicated either.
Tip #3: Combine SEO & CRO for Better Results
With the duo of SEO & CRO, you can improve both traffic and conversion.
As an eCommerce owner, you cant want more than that. SEO (Search Engine Optimization) optimizes the content to get a higher rank on search engines. On the other hand, CRO(Conversion Rate Optimization) optimizes the content for users and customers with the goal of convincing them to take the desired actions. But you have to be strategic to brace them together.
To optimize your site both SEO & CRO you have to take care of only 3-things that have a direct impact on Google's ranking algorithm- keywords and on-page SEO, content quality, and user and usage data.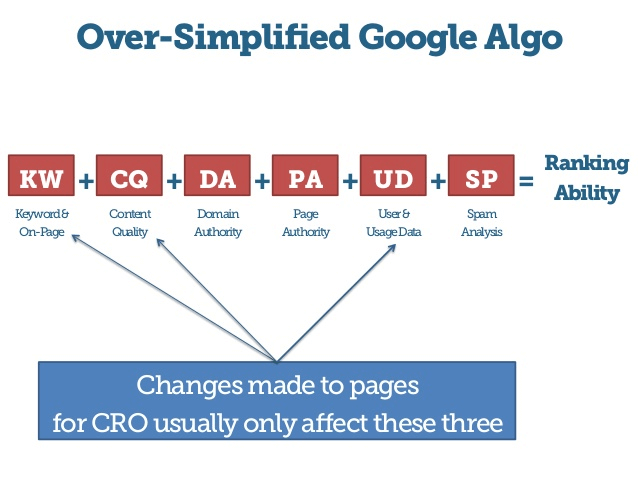 You can use Keyword research tools available to find out the best working keywords for your business. Some of them are:
Google Keyword Planner
KWFinder
Moz's Keyword Explorer
The HOTH
SEMrush
These Keyword Generator Tools will give you all the detailed insights about trending searches on the internet, including:
Keyword search volume
SEO difficulty
Yearly trend
Cost-per-click (CPC)
Related keyword ideas
Breakdown of organic vs. paid traffic
Leading domain for each keyword
Most importantly, it's not a one-time process. You have to overview the trend and performance of these keywords compared to your main competitors time-to-time. And update them accordingly.
Well, after getting more potential traffic on your site, now you need to utilize some CRO tools to ensure that your site content is built for conversion:
Google Analytics
Crazy Egg
Hotjar
Adobe Marketing Cloud
VWO
Invest time to make your copy user-friendly in return you will be rewarded with great conversion rate.
Tip #4: Shine the Spotlight on the Pages & Channels that Convert the Most
It's true that after following all the rules, still you will not get the same response from all the pages. The study shows a major portion of traffic to many well-established eCommerce sites comes from a specific number of pages. Other pages should not be ignored, but for having a great conversion rate you need to nourish those pages having the highest conversion rate.
You can use Google Analytics and Google Webmaster Tools to track your website's traffic and the deep insight about how your top pages are performing. So you can perform your A/B testing and advertising campaigns around these pages.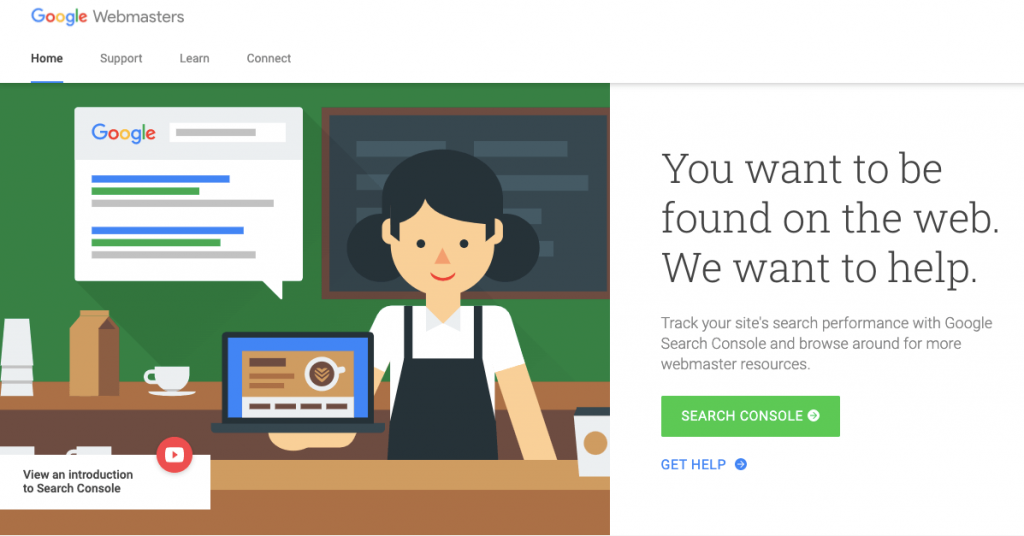 Also, you can add links or banners on your homepage to navigate those high-performing pages. So people can easily visit those pages and you can cut a good revenue for your business.
Once you have detected all the pages that generate the majority of the sales for your site, you should go through the best-performing marketing channels as well.
The key marketing channels would be:
Direct – traffic coming directly inserting the URL or by typing in the browser's search bar
Organic Search – traffic coming from search engines including Google, Yahoo, and Bing
Paid Search – such as Google Ads
Referrals – from affiliate or partner's sites, influencer's video, etc.
Email marketing- through email campaign
Display Ads – like Google Display Ads
Social Media – Facebook, Twitter and others
You can simply connect your WooCommerce site with the best Ad Platforms using WooCommerce Conversion Tracking. It allows you to get all the conversion data for better targeting.
Tip #5: Run Experiments & A/B Testing on A Regular Basis
Always run experiments The industry is always evolving and you should have an ongoing experiment calendar to improve your website consistently. Whether it be tweaking a product page layout, call to action, image size or something as basic as the color of the add to cart button.

Dan Young, Loud Digital
A great way to gather actionable data is through A/B testing. A/B testing is a digital marketing approach that involves making some small changes to your site and then observe the impact on your sales due to these modifications. It helps you to make better decisions regarding your business.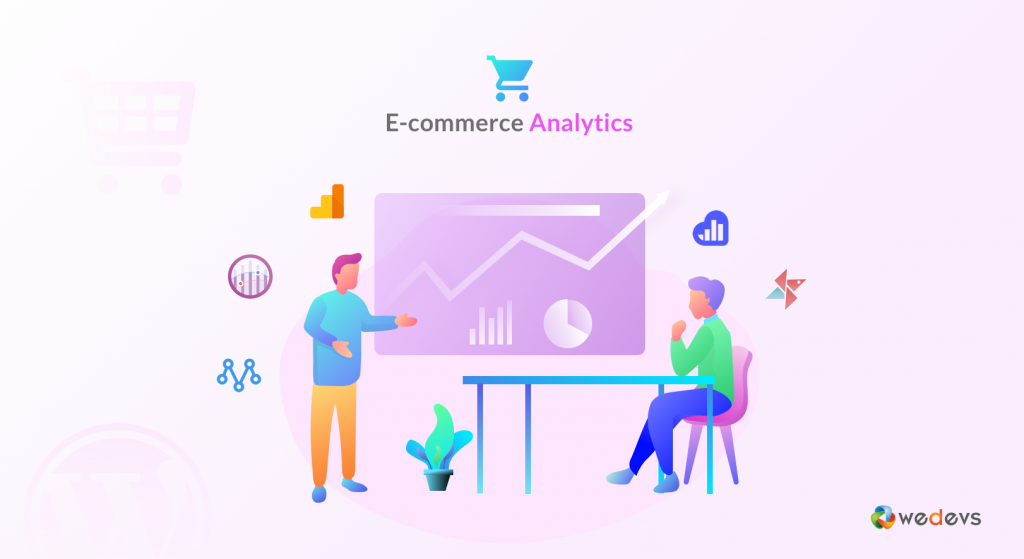 Among the things you can A/B test are:
CTA buttons– color, position, shape, wording and others
Copywriting- more engaging points like headlines, sub-headlines, promotions, ads, price listings, etc.
Major pricing models- grouping or highlighting
Navigation & links- Remove them from your landing page
Site design structure- change the design and layout
Email/Ad campaign- do experiment with various ad copies and email design layouts
Product images- showcase your product images in multiple ways
Menu bars- play with your menu bar content and position
Simone Timen of JotForm says
You should be running A/B tests on your landing pages, in order to determine which page performs best and has the highest conversion.
Alistair Dodds of Ever Increasing Circles adds,
Remove all distractions at the checkout so the user is not distracted by your header or footer navigation.
These statements clearly indicate that you have to run split testing on the important pages like landing page, checkout points to figure out the optimum layout for conversions. You can use tools like Google Optimize to do experiments on your best-performing pages with significant variations.
Tip #6: Some Useful Practices to Boost Your E-commerce Sales
A crucial part of conversion rate optimization is removing all the distractions so that the prospects can solely concentrate to buy your products.
Here are some key points you should aware of about running your eCommerce shop:
Designing your site following the basic rules including simple design, smooth navigate, strong calls-to-action (CTAs), being mobile-friendly, including product videos and others.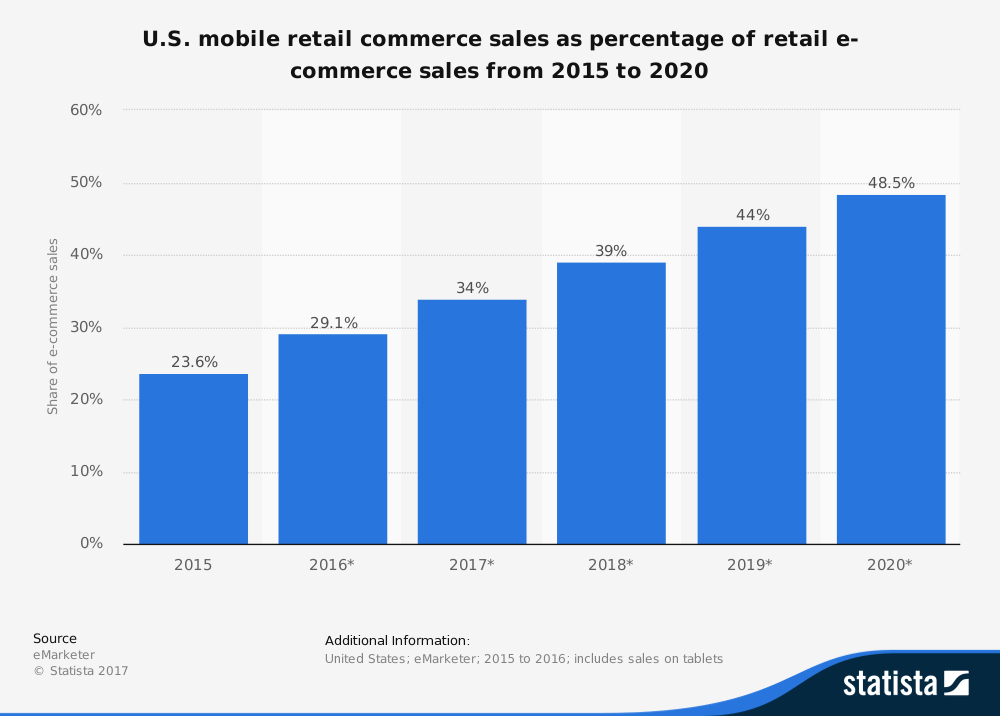 Reduce the number of steps in the checkout process.
Nearly 69.23% of customers who check out your product will abandon it during the process.

Baymard
Include reviews and testimonials on your site. 92% of consumers read online reviews and testimonials when considering a purchase.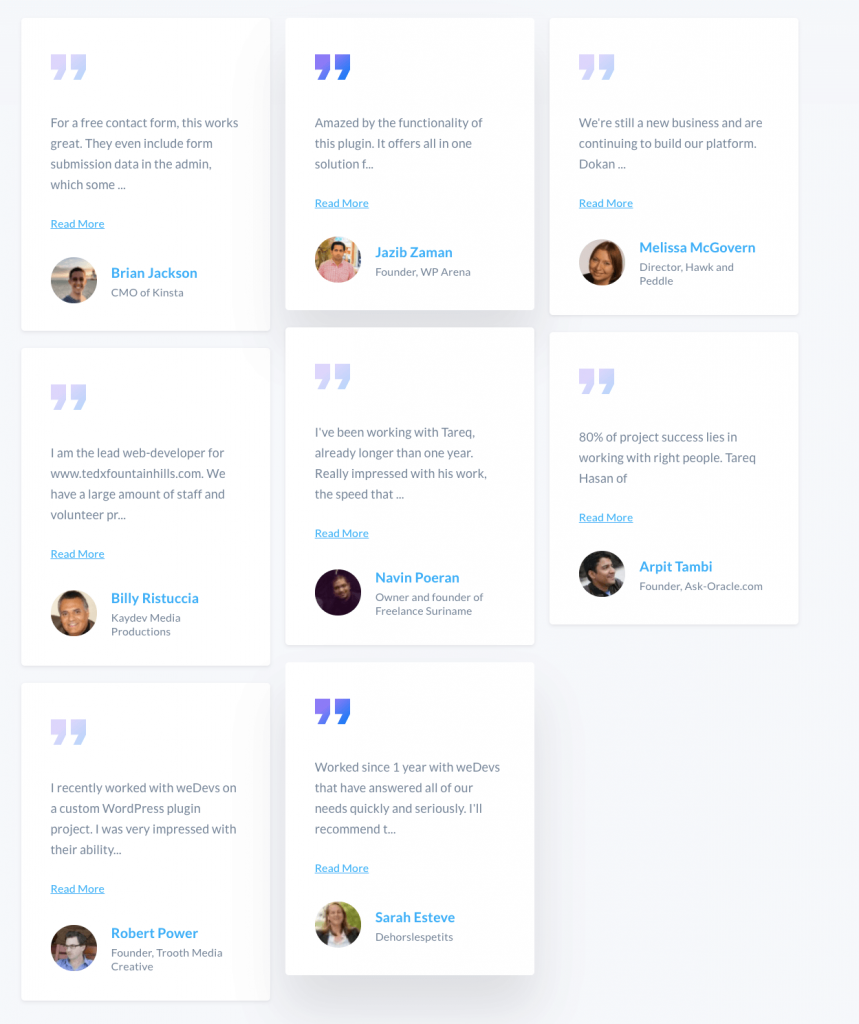 Quick response through live chat or support ticket helps to build trust on your site.
Live Chat Support helps e-commerce stores to enhance the business and gain a competitive advantage. Providing web visitors and customers with a timely and accurate answer to their concerns is a sure way to enhance your brand image and trust with your customers and that will be reflected in the conversion rate

Manny Hernandez of OMNI
Highlight your sale section, on-going discounts are likely to attract the most buyers.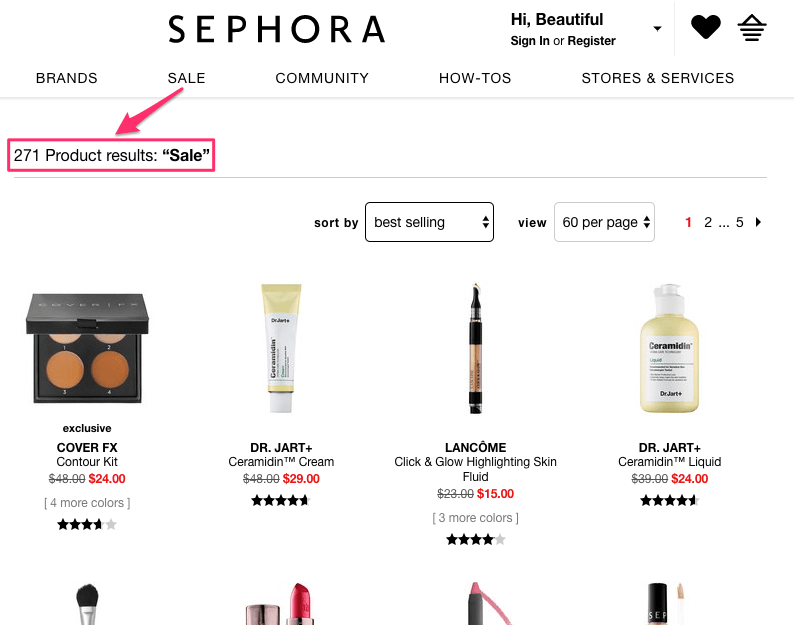 Offer multiple payment options that can cover all your customers.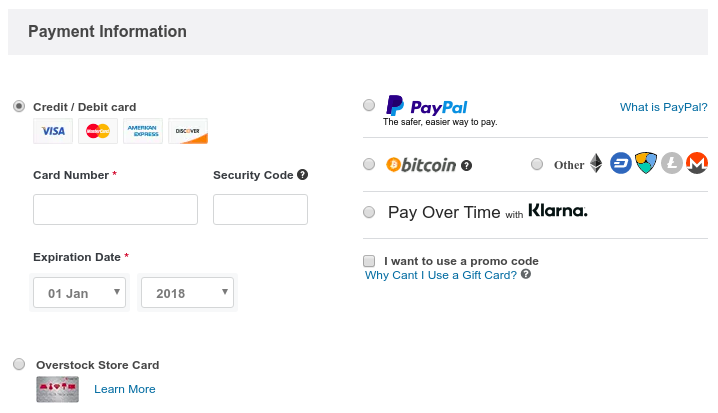 There could be a ton of other ways to improve your conversion rate. Here we have discussed about the most prominent ones. Perhaps it may slightly differ from business to business. So before implementing any tip its important to consider your business type, preferred audience base and others.
Bonus: How to Calculate the eCommerce Conversion Rate?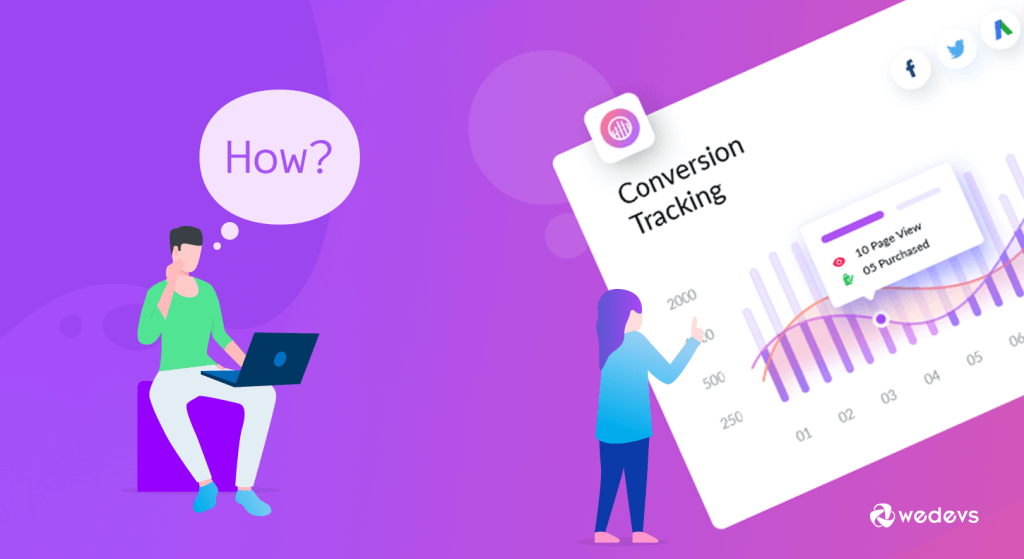 You can calculate the eCommerce conversion rate (CVR) by comparing the total number of site visitors with the number of people who take the desired actions (i.e. make a purchase) on your site.
A Quick Example: suppose on a particular day, 1000 visitors have visited your online store and only 20 of them have made a purchase.
In this case, the conversion rate for purchase action or event will be
(the number of visitors purchasing ÷ total number of visitors) * 100 = (20÷1000) * 100 = 2%.
As we said before buying products is not the only metric to measure conversion rate. You can calculate the rate based on other metrics as well.
Another Example: Now assume your WooCommerce website gets 1000 unique traffic on a particular day but only 50 of them do registration for newsletter.
So, the conversion rate for registration action or event will be (50 ÷ 1000) * 100 = 5%.
Note: You can collect these data and use them in the future to retarget the visitors. After analyzing their activities you can easily set your strategy to turn the visitors into permanent customers eventually.
WooCommerce Conversion Tracking: A Reliable Tool to Improve Your Conversion Rate 2X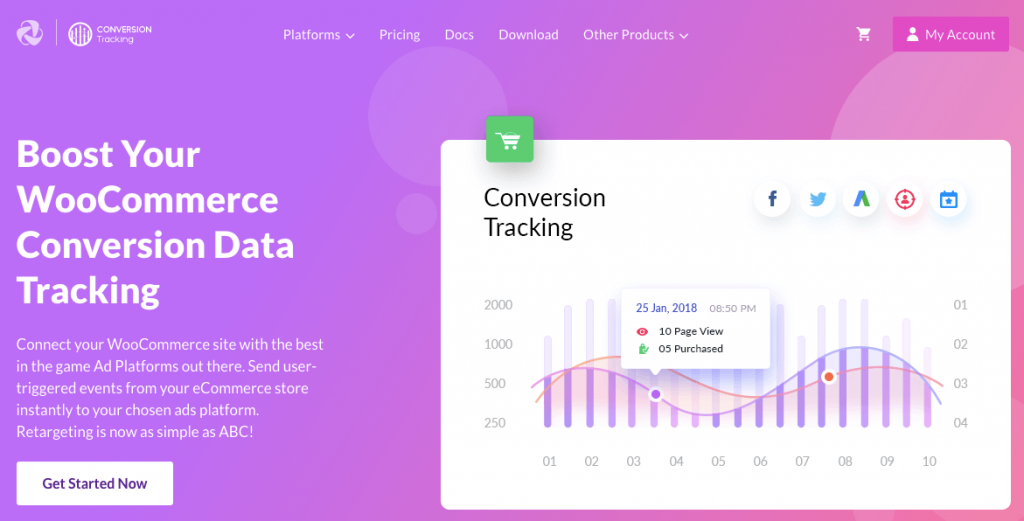 An analytical tool tacks your site visitor's shopping activities like carting products, purchase history, or user registration. Also, it helps you to retarget your visiting customers or attract new ones. In this regard, the most powerful tool to use is the WooCommerce Conversion Tracking (WCT).
Web site visitors who are retargeted with display ads are 70 percent more likely to convert on your Web site.
With this WordPress plugin, you can measure the performance of your campaigns easily. During integrating any advertising campaign, regarding platform provides a tracking code. You need to simply insert the code on different pages of your site so that it can track how the conversion is happening.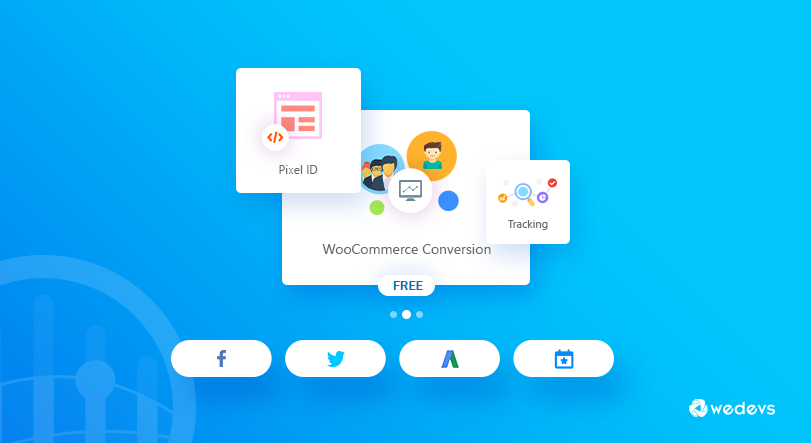 WCT inserts those codes on the WooCommerce cart page, checkout success page, and after user registration. So you can identify who is adding products to cart, who are buying them, and who are registering to your site. Later you can utilize these user behavioral data to modify your marketing strategy and site structure. Moreover, you get the ideas whether you are investing in the right way or all the efforts go to drain.
You may also like: WooCommerce Conversion Optimization Strategies To Boost Sales.
Here are the things that you can do with WooCommerce Conversion Tracking:
identify any events or actions your customer triggers
analyze customer behavioral data by tracking actions
retarget your lost customers
update your advertising strategy
increasing ROI from all paid media investments
Most importantly it is compatible with any retargeting platforms (i.e. Facebook, twitter, Perfect Audience etc.)
Read in detail how WooCommerce Conversion Tracking can help you to reach the right audience with zero cost.
Final Thoughts
Well, there are so many ways to improve your E-commerce Conversion Rate. But you need not to apply all the things at a time. If you can implement some of the major changes to your site, it will reward you with great return.
Start with something easy like improving your site speed or working with the keywords before modifying the copy or visuals. I suggest you make one change per week or month and observe the difference in your conversion rate. It guides you to take the next move effectively.
In fact, you should allocate the areas first you want to optimize. Then apply some above tactics to bring some ultimate improvement in your sale. You also can analyze your site data to identify the impact your changes have done.
Yes, your eCommerce site is floating with over 24 million eCommerce stores on the web. Yet you have the power to raise your site above them all utilizing some best practices.
So, how do you improve the conversion rate on your e-commerce site? Share your experience with us in the comment section below.