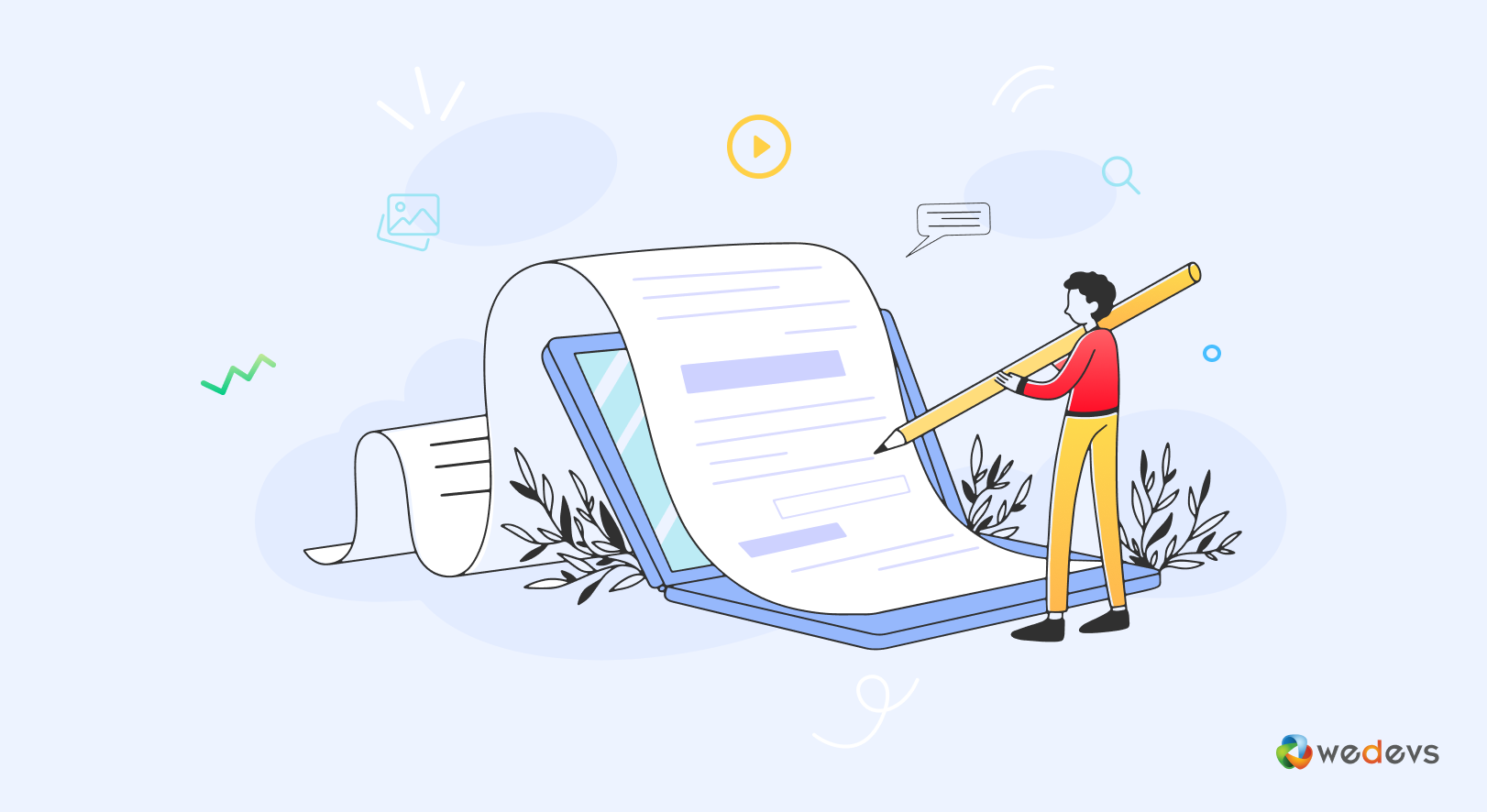 How to Create Amazing Content for Your Service-Based Business
Creating engaging content can be a powerful strategy that attracts more clients to your service-based business. In this blog, we'll show 5 pro tips that will take your content game to the next level!
As a service provider, you have to consider two major things during content creation:
It must answer your audience's queries
It proposes a unique way to solve problems
Another important thing you need to consider is – content consistency. The amount of content and publishing time is important to hold a better customer experience.
However, creating high-quality content can be daunting. Let's explore some great ideas on how to create amazing content that makes you stand out from your competition.
The Upper Hand You Get Selling a Service Over Products
Today's business world is incredibly customer-driven. To survive in this wave, you must understand your customers. Even if you're planning to sell products, starting with services is a great way to get paid to know your audience.
A service company provides particular expert support to its clients. Some popular service providers include Childcare, Housecleaning, Landscaping, Consultancy, Law firms, Investment banks, etc.
Advantages of service business include:
Own skills & ability are the main fuel
Limited tools to carry out the job
Less dependency on others
The minimum cost for manufacturing & inventory
Less investment to start and run
Great chance to expand by increasing skills
Compared to selling products, it's easy to start a service-based business. As you need not worry about manufacturing or shipping anything. If you have the skill to solve a particular problem, people will come to take service from you. The profit margin is also higher than the investment amount.
Promote your service business to reach your target audience. Quality content is a powerful tool to serve this purpose.
Related Read: How To Improve The First Contentful Paint And The Largest Contentful Paint.
Why Great Content Is Important for Your Service Business
Quality content can do the magic for you that no other technique can do so effectively.
According to Vividus, adults spend an average of 7.2 hours per week discovering, reading, and watching online content.
More than three-quarters of them continue their inspection by clicking on links to related content at the end of a post.
Social media is also a crucial part of this game. In fact, 73% of consumers rely on a brand's social content when making a purchase decision.
From social media posts and blogging to responding to customer comments, and emails, your content must have a unique and identifiable voice, tone, and style.
Consistent, high-quality content has long-term benefits for your brand. Over time, it accumulates and creates a valuable resource library, driving continuous traffic and engagement.
Let's know how to create amazing content for your service business-
How to Create Amazing Content for Your Service-Based Business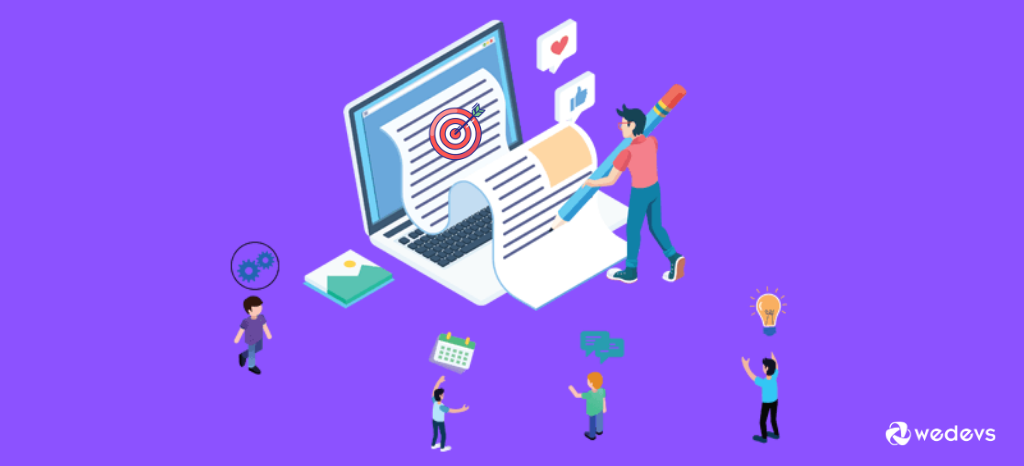 A great challenge for a service business is to develop content that your audience can relate to. There are several tools and resources you can use to get ideas for creative content. But you must pick the right one considering your business niche.
Here are some exclusive content creation ideas for your service-based business:
Collect Customer Testimonials
Educate Your Audience with Helpful Video Tutorials
Connect Your Content with Your Customers' Problems
Utilize Visual Content to Generate More Views
Share Useful Resources for Quick Solutions
1. Collect Customer Testimonials
Your business website must have a powerful customer testimonial page. It's an important part of your content marketing toolbox. Great testimonials work as advisors for your visitors. In fact, over 90% of customers read online reviews before making a purchase decision. Also, it tells you about the areas you need to improve.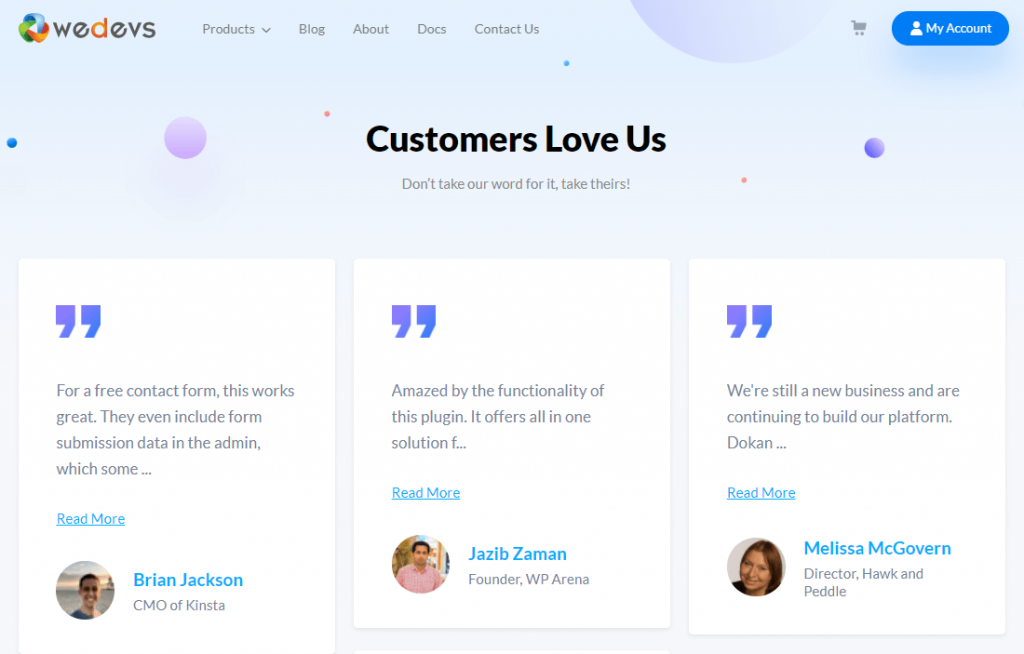 If you include a testimonial page on your serviced-based business website, it will drive more leads and improve your conversion rate. Your exciting customers who've already taken services from you can share their experience there.
This is helpful for enhancing your brand credibility and trust. Besides your own website, you can utilize other social platforms to collect customer feedback. Such as Facebook reviews, Instagram contests, LinkedIn recommendations, YouTube video reviews, etc.
Later, use these pieces of content strategically in your other format of content and marketing materials. It'll indicate that your service is authentic and trustworthy. Some exclusive ways to use your customer testimonials include:
Adding customer testimonials inside your blog attracts the attention of the readers
Share testimonials as social media posts to promote your services
Present case studies including testimonials help legitimize your claims
Send emails with relevant testimonials to nurture your leads

Include testimonial videos in your content to increase sales
In addition, Google bots and other search engine web crawlers consider customer testimonials as an important ranking factor. Since it generates fresh content regularly and indicates to Googlebot that people are engaging with your website.
2. Educate Your Audience with Helpful Video Tutorials
Video is now an effective way to explain your services and engage the right audience. Also, you can guide them with useful tips that they should apply before or after getting your services.
According to recent HubSpot research, 45% of consumers watch an hour or more of video content per week on YouTube and Facebook.
However, video is the easiest way to showcase your service details including all available options. Suppose you're running a consultancy agency. Using a "How To" video you can easily demonstrate your service specialty or how it is superior to your competition.
73% of consumers are more likely to make a purchase after watching How-To videos explaining a product or service. Moreover, this is the fastest way to build trust with your potential customers.
Start your video pointing out a problem of your target audience and in the later part you can show how they can solve those issues by getting service from you.
For example, if you provide child care service hit the emotion of working parents through your video. Tell them how your service will keep their children safe and occupied while they are at work.
YW Childcare Centre gives a virtual tour of their premises showing all the facilities in this video:
Video content also increases website conversions and boosts SEO. Therefore, it helps you secure a better position on the Search Engine Results Page (SERP).
3. Connect Your Content with Your Customers' Problems
Every service provides a solution to a specific problem. Now it's your duty to find your target audience and tell them about your service usability. Ensuring a great customer experience is another crucial thing you need to take care of.
Simply publishing generic content, and sharing service descriptions isn't always enough to guarantee good results. Perhaps you need to understand your consumers' demands, and their real-life problems, and come ahead with possible solutions.
Don't just reach out to them for business purposes, rather find ways to show them that you care. Connect with customers through useful content and active responses.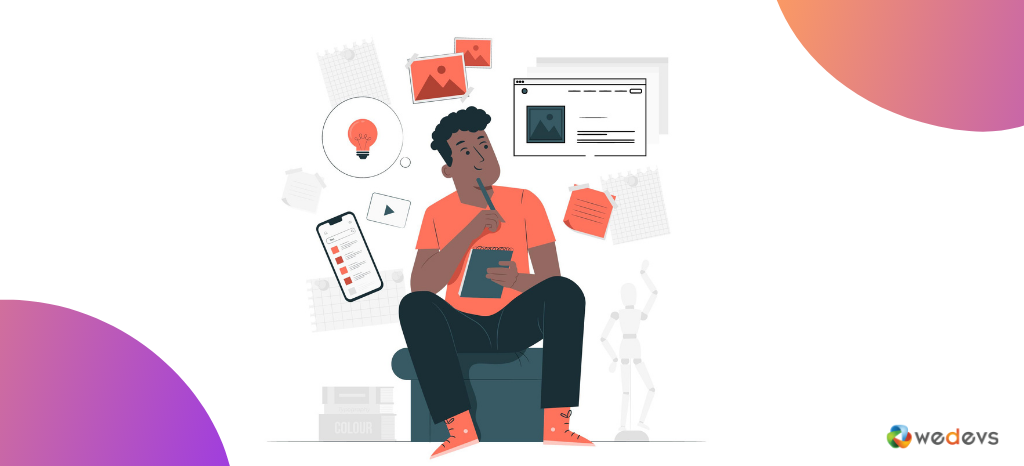 These are some tips to strengthen your connection with your customers through engaging content:
Produce fresh, unique, and creative content that makes a difference
Your content must reflect consumers' real-life obstacles and possible solutions
Describe your own experience & case- studies through content
Follow standard format & ensure high quality for any type of content- Blog posts, media files, social posts, etc.
You need to understand that when people come to interact with your content, they aren't interested in listening, they're interested in finding a solution.
We aren't reading about different weight loss techniques because we are curious about health science. We read because we're not fit in the old dress anymore. And we need a solution.
For this reason, you need to develop content with the intent of solving your customers' problems. Do arrange customer surveys or social media polls to better know about your customers. Then tune into the issues your customers are facing, and give them the solutions they're seeking.
4. Utilize Visual Content to Generate More Views
Readers are extremely busy today. They want a quick and easy solution. Also, a simple medium of content to perceive information.
Fortunately, the human brain can process visual information 60,000 times faster than text-based content.
Since you're not selling any materialistic item, visualization of the process better explains your business. People often worry about the quality before spending money, especially if the company is new in the market. They prefer to see a live demo, reviews from real buyers, or get opinions from trusted experts.
When you consider that 65% of people are visual learners, 90% of information that comes to the brain is visual, and presentations with visual aides are 43% more persuasive, it makes sense to use content types which people have an innate psychological resonance with.

Neil Patel
Use different types of visual content to boost your marketing campaign. Such as Images, Videos, Infographics, Memes, Quotes, Screenshots, etc. You can share them on your official website, blog post, social pages, or other places where your audience usually comes.
Moreover, with visual content, you can lower the bounce rate keeping readers longer time on your webpage. This increases the chance of getting a better ranking on SERP.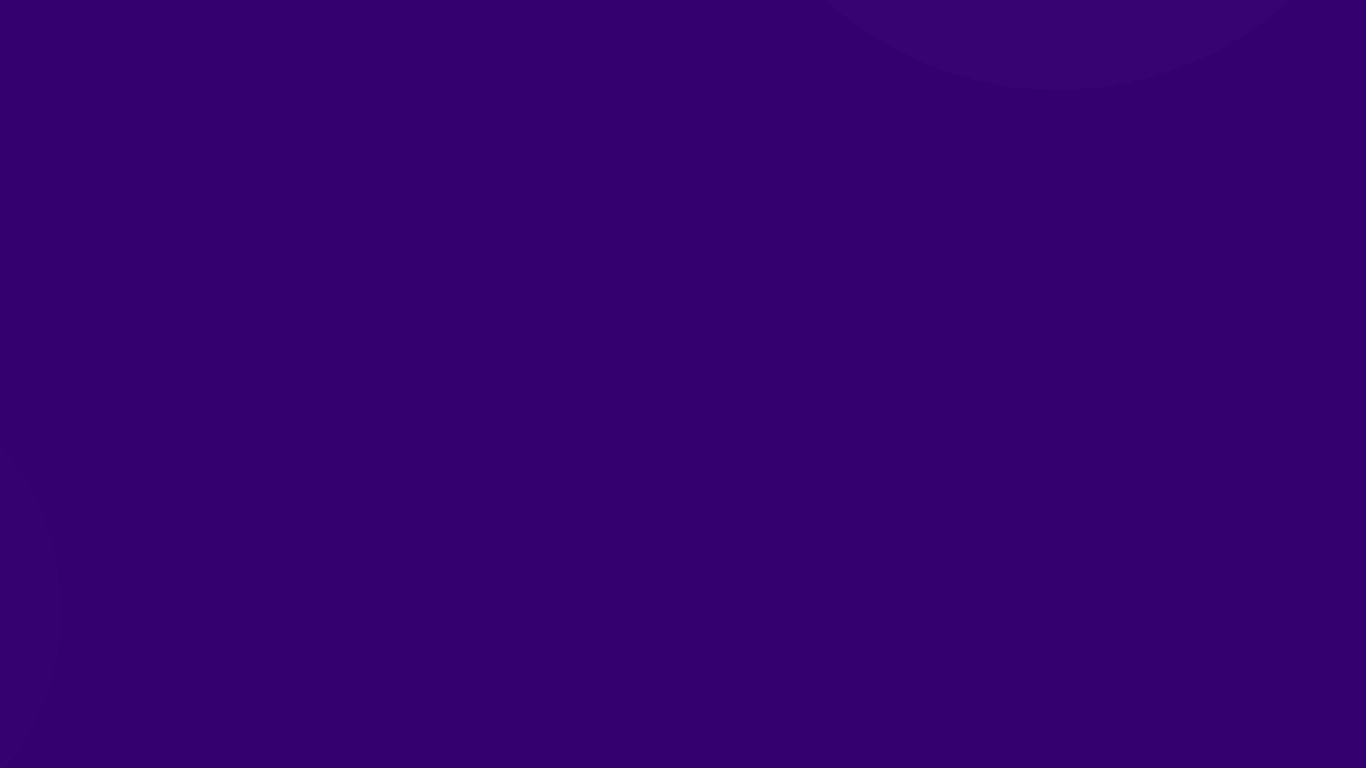 5. Share Useful Resources for Quick Solutions
There's no arguing with the fact that the more you can engage people with your brand, the conversion rate goes higher. You can create specific eBooks, guides, tips, documents, and other resources to help your readers.
These show your care for them. Once they get benefits from your content, they start considering you as an expert in this field. Later you can easily suggest your services to them.
Sharing useful resources increases brand exposure in different ways. It helps your audience to:
Make educational decisions
Build your brand
Have valuable expertise
Suppose you are a professional makeup artist. You can share beauty tips and tricks with your audience. Sometimes go live to show your work with real models. Also, you can do photoshoots with models and share photos on your website and social platforms.
People now like to see backstage preparation and making process. It's an effective way to connect your audience with your work. When people start liking your work, you can invite them to visit your salon and take exclusive services.
You may like to read more about How to Grow Your WooCommerce Store Using Smart Content Marketing Strategy.
Bonus 1: How Service-Based Business is Different from Product-Based Business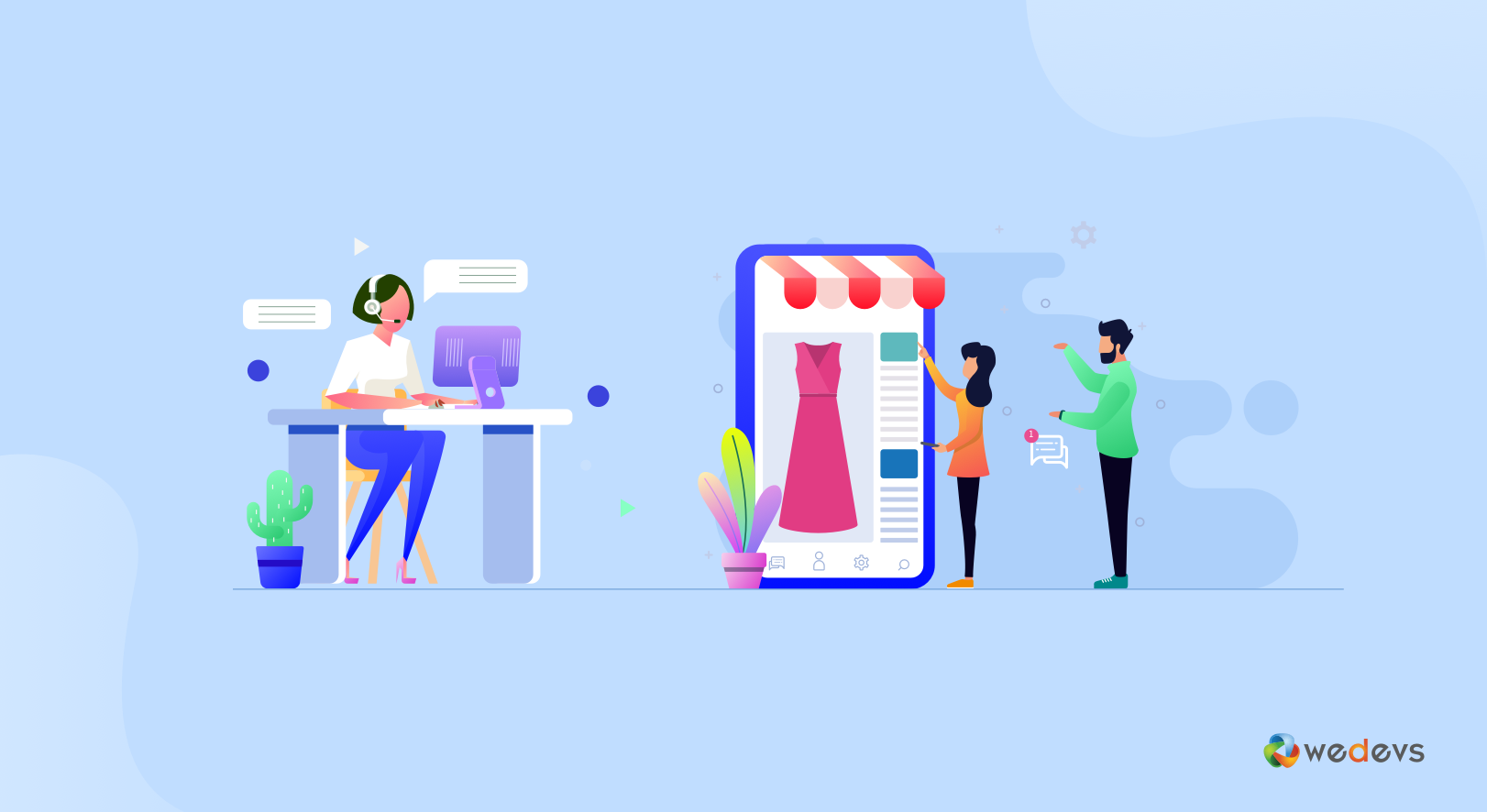 Traditionally, it seems there are many differences between a service and a product-based business. But in reality, they both sell products. The difference is- in a product-based business, the selling item is tangible while in a service-based business, the product is the seller's knowledge or skill.
The most common example of a service business could be a lawyer or realtor. Client relations and satisfactory user experience are vital in this business. On the other hand, product-based businesses sales tangible products with fairly consistent quality that meets predetermined specs and attributes.
Core Differentiable Areas Include:
Financial Risk: While talking about business, the major item involved is investment. Service-based business is less leveraged than product-based business. For example, in a startup service business, you have to invest your skills and a very small amount of money. But for a product-based business, the investment will be huge.
Time to Start: A service business is ready to start anytime anyplace if you have the skill. On the other hand, a product business needs to manufacture or outsource the product before launching it for customers. So, it is more time-consuming.
Business Expansion: A product business starts by keeping future expansion in mind. You can do an R&D to launch a new product line that is suitable for your business. But expansion is a bit difficult for service providers as they sell their skills.
Profit: If you looking for instant profit, the service business can do it fairly. As the investment is very low all the income goes to your profit. But the product business needs a handsome investment, which needs a long time to achieve break-even.
Reproducibility: Both businesses need to reproduce their selling item. Repeating the same quality product or service is difficult. So, service businesses train their employees to provide the same service again. Product business owners create and follow their standard procedures to provide the same quality products.
You may also enjoy reading: How to Create a Content Marketing Plan for 2023.
Bonus 2: Specialized Strategies to Follow for Content Marketing of Your Service-Based Business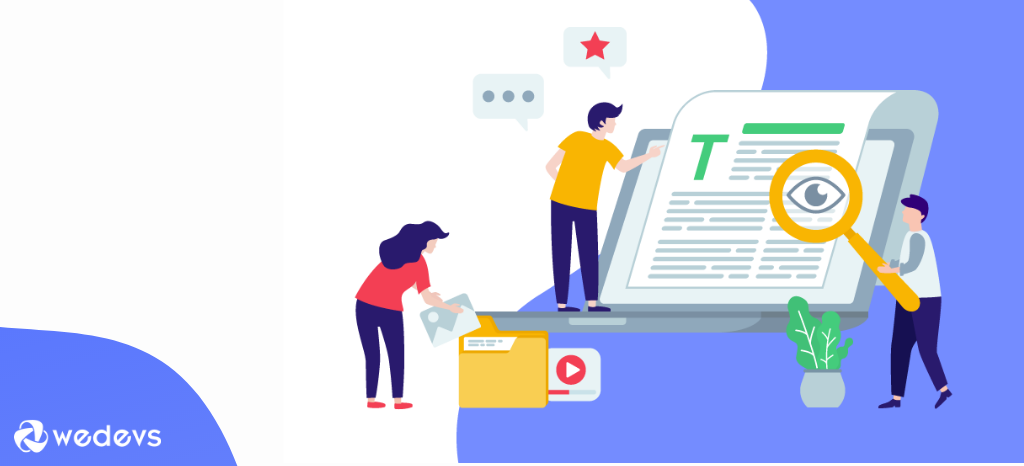 As we mentioned above these two types of businesses have a very basic difference. Still, some content strategies have the same effect for both product-based and service-based companies. For further advancement, you must apply particular strategies to promote a service-based business.
Following are some strategies specifically for service-based businesses:
1. Position Yourself As An Authority
With the easy accessibility of the internet, now people have many options while they're seeking for solving any problem. In that case, people mostly go to the trusted expert or authority who has proven their expertise in that particular field. Establish yourself as an authority on a relevant topic if you want people to come and take service from you.
2. Create A Bond With Your Prospects
In order to be successful, you must create strong relationships with your prospects. Before telling about your service first you should listen to what they want to say. Make them feel important and understood. You can gather feedback from your prospects using focus groups, surveys, email campaigns, contests, social media, or online communities.
3. Take Care of Content SEO
Content SEO helps your web page rank higher on different search engines. It increases your visibility on the web and brings organic traffic to your site. Therefore besides creating amazing content, you must optimize them for search engines. For that, you need a strong keyword strategy, good content structure, and engaging copywriting.
4. Co-Branding Partnerships with Relevant Services
Co-branding is an effective marketing approach where two brands help each other to grow. If you're running a beauty salon, you can do partnerships with beauty product brands. So your customers can enjoy a handsome discount from them. It makes your clients feel special. And they are more likely to take service from you.
5. Better Use of Your Social Media Platform
Social media is the best way to tell people about your services. In fact, More than 60% of all buyers check new service providers over social media before taking any decision. Utilize different social platforms to give your service-based business a strong social presence.

The Secret of Creating Amazing Content: Sell Your Solutions Understanding the Pain Points of Users
As an online marketer, you must know how to create amazing content. Through useful content, you can attract clients and create interest in your business. It's an effective way to communicate with your target audience, educate your readers, and encourage them to purchase your service.
Usages of content are increasing day by day. A large number of marketers now use content marketing for their business growth. Also, many reputed brands take the help of useful content to ensure a great customer experience. Such as P&G, Microsoft, Cisco Systems, and John Deere.
Moreover, engaging content can provide a quick solution to your clients after getting service from you. It boosts your after-sale service. According to a recent study, happy customers who get their issues resolved in a timely manner will tell up to 6 friends about their experience. Whereas an unhappy customer will not tell about your business any of his friends.
Do you want to increase your online sales with Referral Marketing? Here are 5 steps to create a referral marketing strategy that improves your bottom line.
So what type of content do you use inside your service business? Share your experience with us in the comment section below.