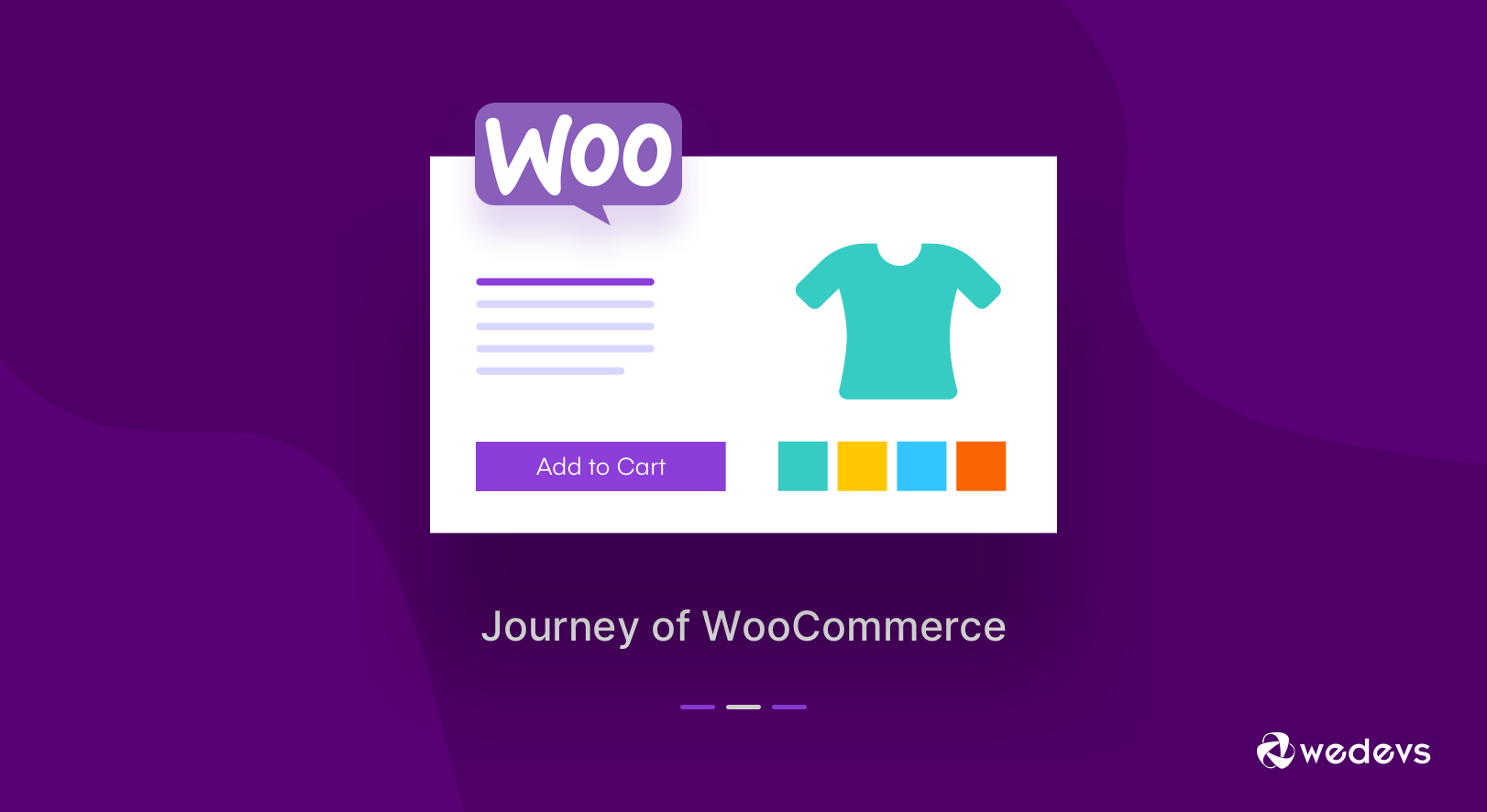 How WooCommerce Excelling In The eCommerce Industry: An Untold Journey
We are living in a time where we prefer online shopping more than anything. And now, due to the sudden breakout of the deadly virus COVID-19, most of us are already homebound and need to shop from various eCommerce sites all the time. One such eCommerce platform that has seen tremendous growth in this global crisis is WooCommerce. And no doubt with its continuous growth over the years, WooCommerce is currently excelling in the eCommerce industry worldwide.
But of course, it didn't just grow this big overnight or during the period of a global pandemic. It has made immense progress and development into the eCommerce business over the last decade or so. And its overall journey all throughout these years of becoming the no.1 eCommerce platform for WordPress is much more fascinating than we all know.
So today we will try to highlight and share the blissful history, journey along with some of the interesting stats & facts of the most popular eCommerce platform for WordPress, WooCommerce.
So let's dive into it now, shall we?
The Beginning of The Colorful Journey of WooCommerce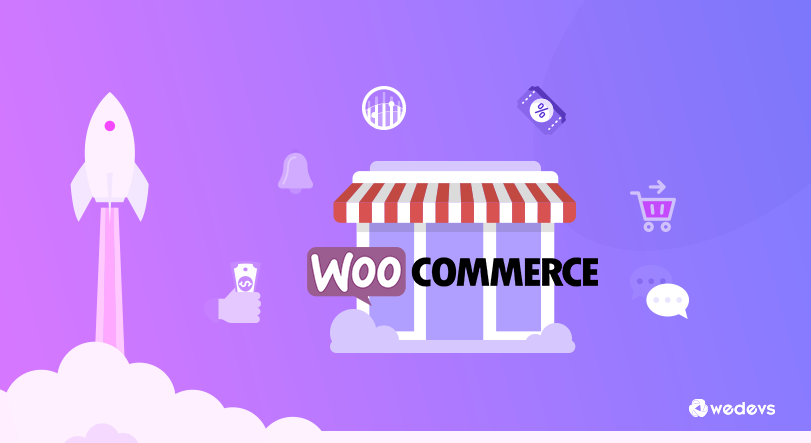 WooCommerce, as an eCommerce solution for WordPress, has made its entry into the industry in the year September 7, 2011. It was founded by three young innovators named Adii Pienaar, Magnus Jepson, & Mark Forrester. It was initially launched by the company name WooThemes.
Later in May 2015, WooThemes was acquired by another tech giant Automattic and renamed to WooCommerce.
As an open-source plugin for WordPress, WooCommerce currently holds a record of around 40% market share. The building process of WooCommerce took the hard work of around 45 people with an estimated cost of $2,467,590. Right after its launch, this easy-to-use eCommerce solution became instantly popular among small business owners & entrepreneurs especially due to its simplicity in installation and customization ability.
Even before WooCommerce was acquired by Automattic, it has hit its 1M downloads within 2 years of its launch. And after that, it reached another milestone of 4M downloads in 2014. Then hit 7M in 2015 April just before the acquisition by Automattic tool place.
Moreover, in May 2014, the launch of the WooCommerce Booking plugin happened and right after that, its very first free theme Storefront made its entry in November 2014. And looking at times, with each passing year the revenue of WooCommerce started to break its own record.
The year 2015 has been the most successful year in WooCommerce history. It generated over 7M$ in profit among which 30% of it were from online stores and the majority rest of it was due to its acquaintance with Automattic that year.
WooCommerce's journey of excelling in the eCommerce industry began from here. And after that WooCommerce never had to look back ever again.
How WooCommerce Excelled In The eCommerce Industry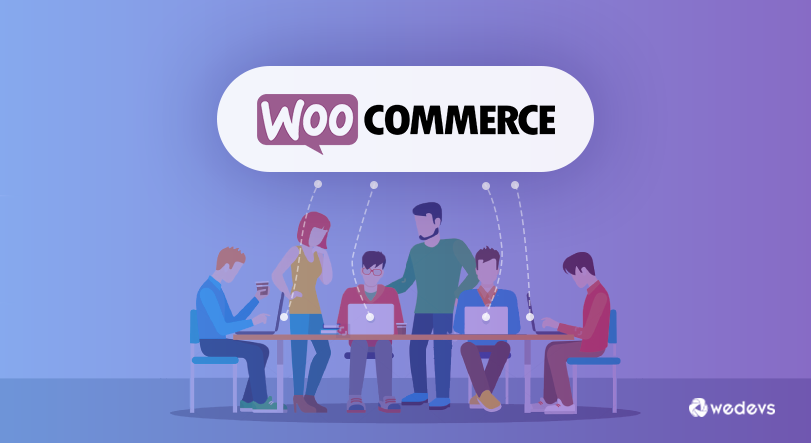 WooCommerce has excelled in the eCommerce arena mainly due to these key factors listed & explained below:
Usability & Ease of Use
To be honest, WooCommerce has a pretty straightforward and easy-to-use interface on your WordPress. Anyone familiar with using WordPress even without any developing knowledge can easily learn to use and maintain this plugin. The platform is easily customizable from your WP-Admin dashboard.
You can quickly get to test the site, make several changes until it satisfies its user with it as well as long as you are used to a WordPress site. It makes the life of a WordPress user a whole lot easier when it comes to creating their own eCommerce site.
So overall the plugin works great even with all the helpful features making it one of the most easy-to-use eCommerce platforms.
Features & Functionalities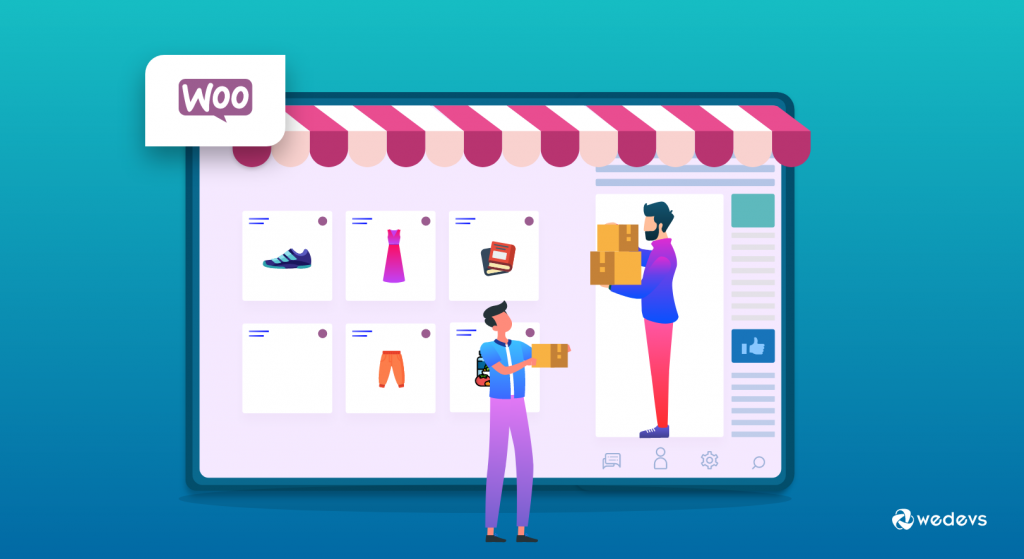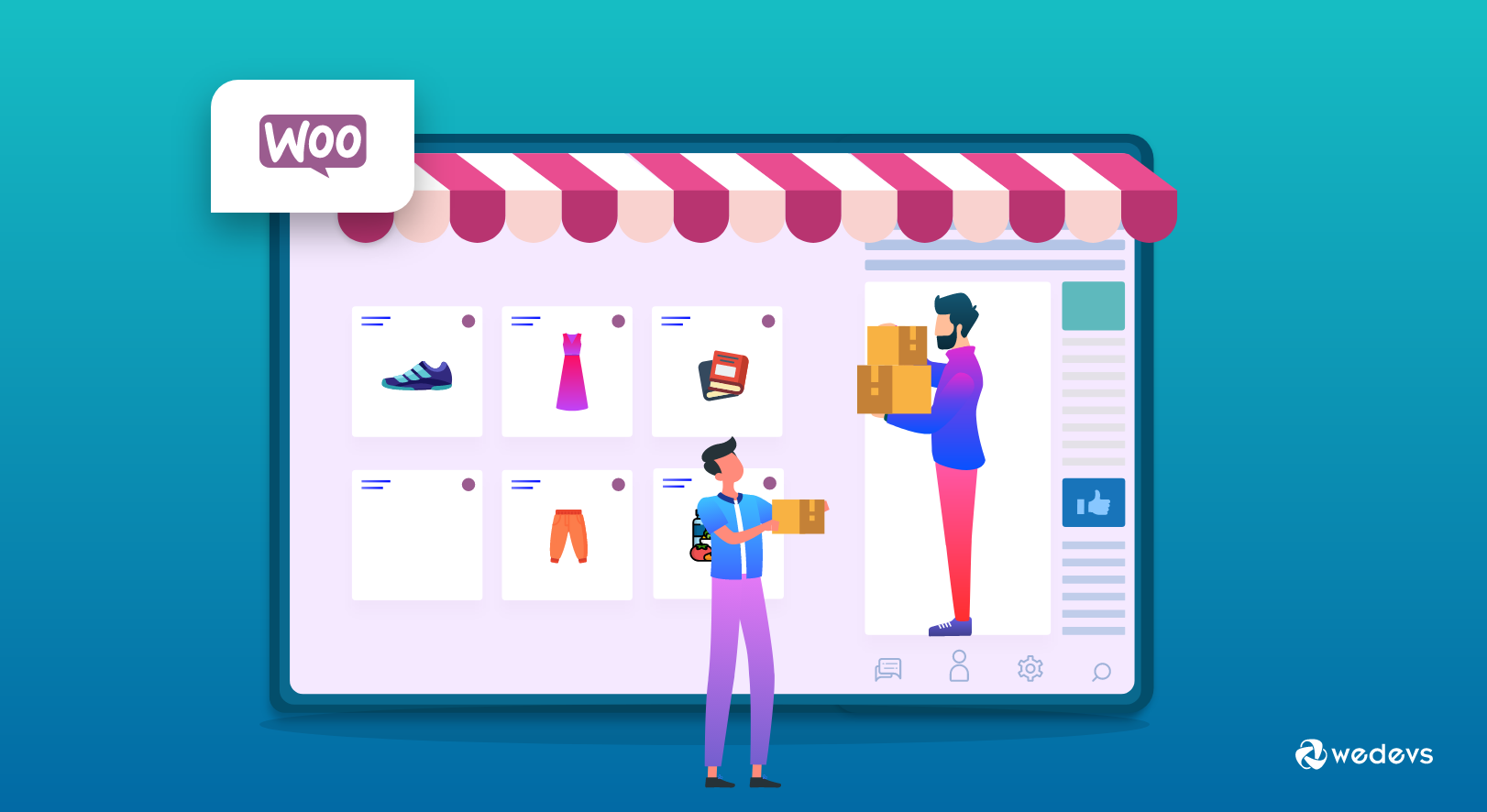 The features and functionalities of WooCommerce currently stand out second to none. This is probably the key reason for WooCommerce enormous growth in popularity as a reliable & feature-rich eCommerce platform for all types of businesspeople. Its principal features & functionality include:
Being a WordPress plugin, it has the ability to manage all e-commerce-related issues from the WP-Admin dashboard of your site.
Supports marketing campaigns such as discounts, coupon codes, usage limitations, etc.
Has advanced reporting facility of sales income, level of inventory, overall store performances, product and customer reviews.
Supports a number of popular payment gateways, Paypal, Cash on delivery, and Stripe for credit card payments.
Capabilities to set free or flat rate shipping for product delivery.
Options to control tax settings with local tax rates including tax classes.
Skills and Abilities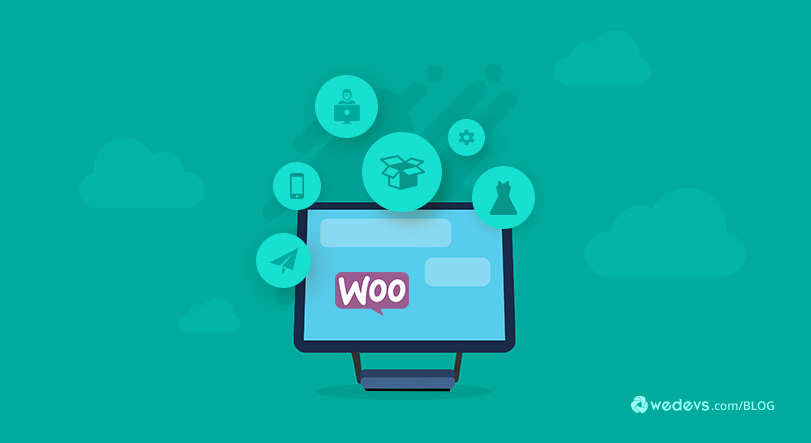 WooCommerce has a number of key eCommerce-related skills and abilities to handle any online store with ease. Some of those key skills & abilities include:
Its ability to ship products wherever you want
Wide-range of payment options for any kind of payment
Open-source and highly customizable plugin
Interchangeable store themes and styles to fulfill all types of user need
Completely GDPR compliant
Growth & expansion ability with time and need
Extensions for cargo are available
Complete control over code-based customization of store
A lot of helping hands available to contribute from the open-source community of experts.
Has way better CMS capabilities compare to other contemporaries.
A huge number of helpful resources and documentation are available.
Extensions, Plugins & Themes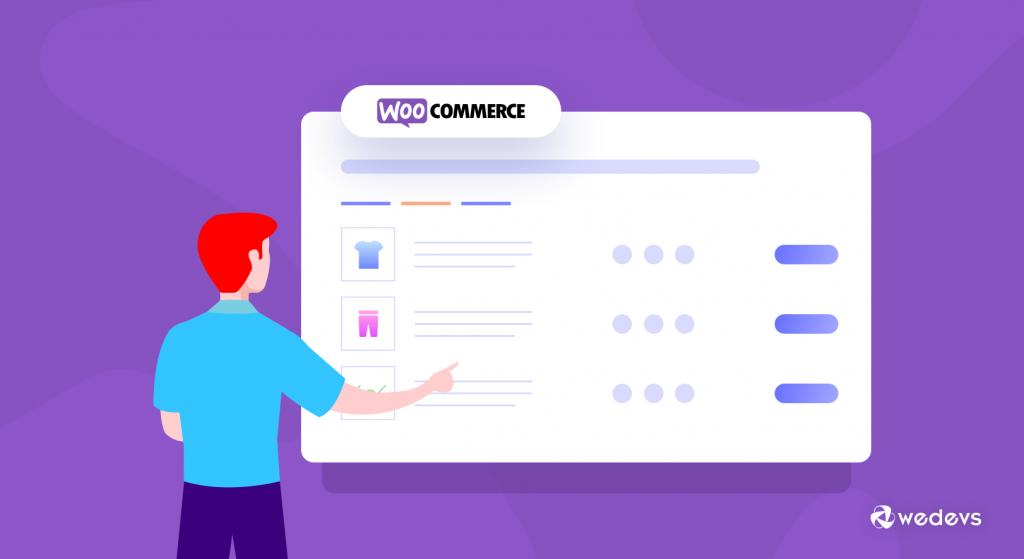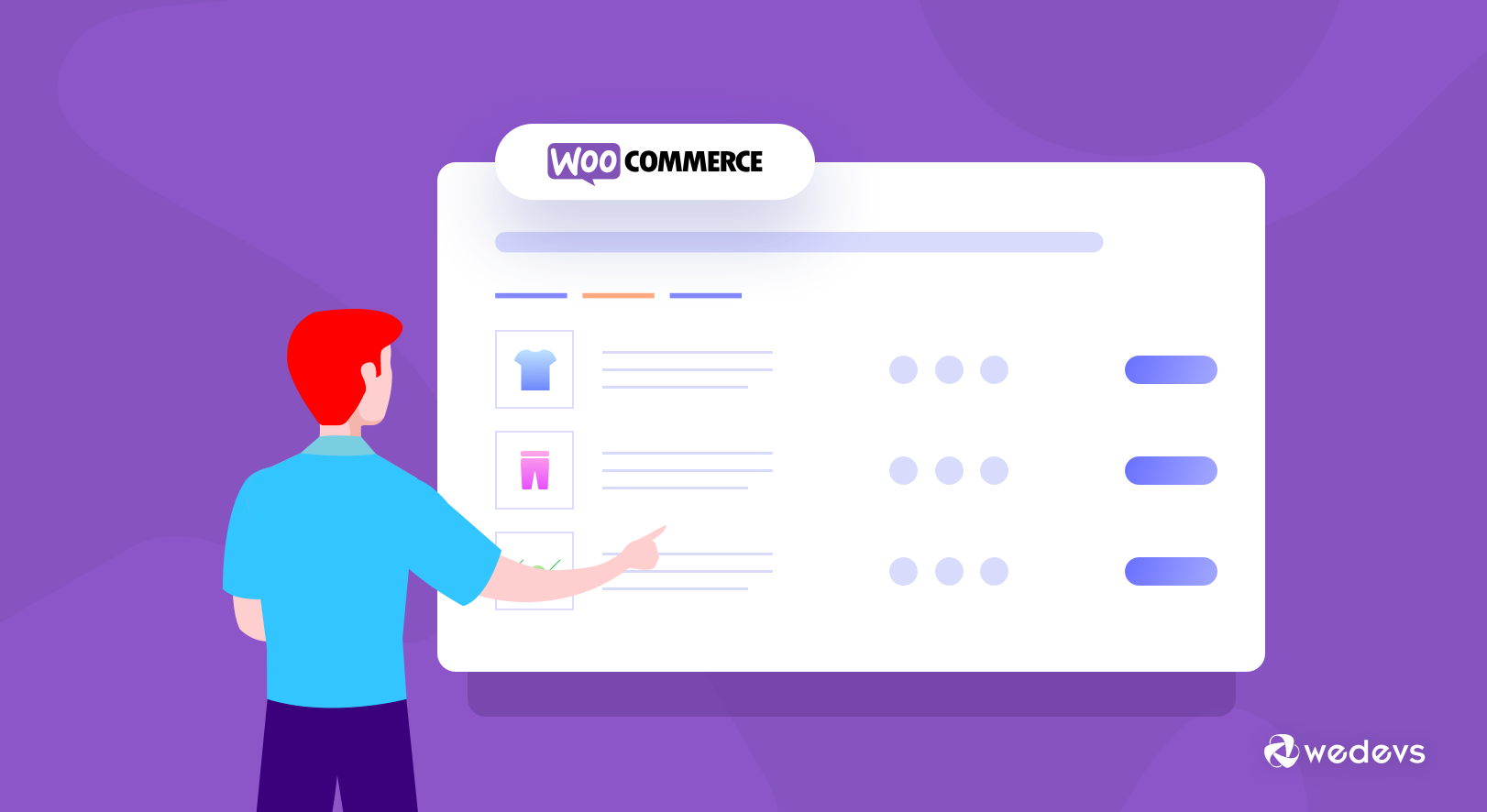 There are more than 1300 cool WooCommerce themes and templates available for its user to choose from in the Envato market of Themeforest. The user can explore all the best items created by some of the best developers and designers from all over the world.
Moreover, for any user's upcoming WooCommerce project, there is a free WordPress theme like WooCommerce Storefront that is more flexible and intuitive than any other free theme. This offers the user with deep integration with WooCommerce without any hassle. This even makes it the perfect platform for hosting WooCommerce for your next big project.
Now through several useful extensions, WooCommerce allows its user to add & activate advanced functionalities as well. But for WooCommerce users, there is a requirement to buy extensions individually for the advanced functionalities that they are willing to use. For instance, the WooCommerce Bookings extension hasn't been in the free version of WooCommerce.
Other notable WooCommerce plugins and extensions include WooCommerce Memberships that limit the user's access to the WordPress site in certain parts. And the admin can sell access to those parts of the site.
You can check out the price and other details of WooCommerce extensions from the WooCommerce Extension Page.
What's More?
Statistically speaking, currently, nearly 40% of all the world's eCommerce websites use WooCommerce as their single seller online selling platform. Apart from the mentioned points discussed above, the reasons for this immense growth, popularity & WooCommerce excelling in the eCommerce industry is mainly due to:
Thousands of free and paid themes & extension options are available
The ability to build & get started with an online store instantly and to be ready for business right away.
Its wide range of payment facilities in its store.
The availability of different types of pre-built themes to design the online store without any hassle.
Its strong community of developers is available for its users from where they can get the technical issues fixed & basic queries answered.
The incredible support system, available guides, and easy-to-understand tutorials.
Also Read: The Ultimate Comparison Between Two Most Popular eCommerce Platform
Some Fascinating Facts And Stats of WooCommerce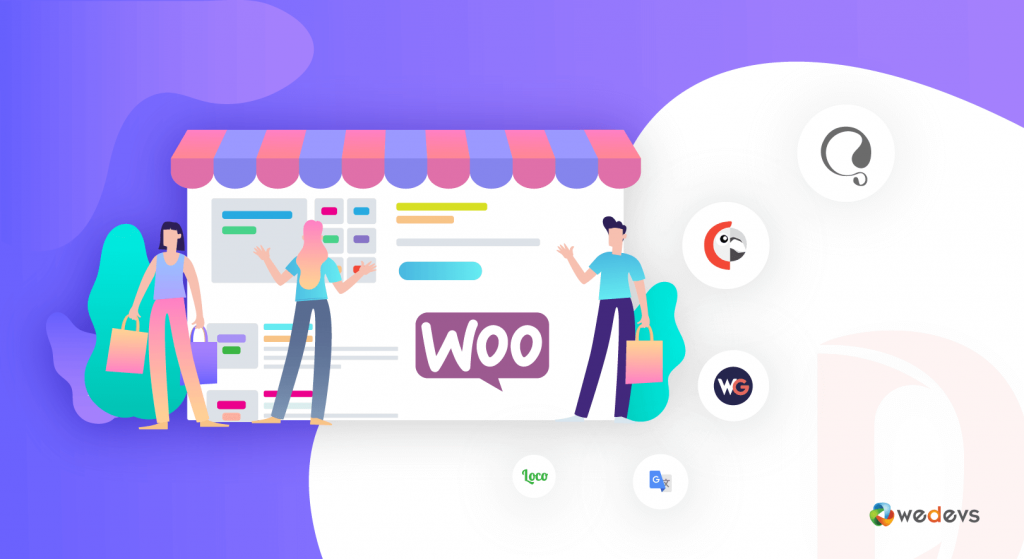 In the last ten years, or so, WooCommerce while excelling in eCommerce has touched a number of notable milestones. Let's look back and cherish some of the lesser-known facts, stats, and milestones that WooCommerce has achieved over different time and categories of events below:
The introduction of WooThemes happened in July 2008 and its Twitter registration took place later that year in October.
For the very first time, WooCommerce was hacked in April 2012
The very first learning management system for WordPress, Sensei to launched in January 2013
The release of version 2.0 of WooCommerce happened in March 2013
August 15th, 2013 has seen WooCommerce's first 200,000th order
The average annual salary of a WooCommerce Developer ranges up to $92,785
As per the BuiltWith report, as of January 2021, WooCommerce is used by a total of 3,876,748 websites worldwide.
The current all-time downloads of WooCommerce stands at 82,375,929 till January 2021
68,000 websites i.e 0.2% of all websites and 6.8% of the top million websites use WooCommerce as of January 2021
WooCommerce is over 29% of the top million websites that currently use eCommerce technologies.
WooCommerce Excelling In eCommerce Industry Made Dreams of Millions A Reality!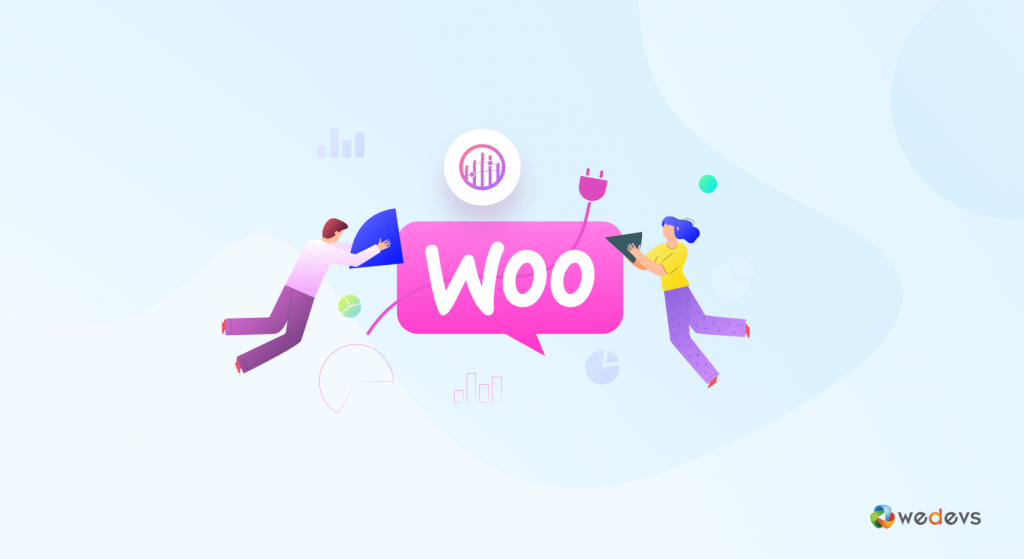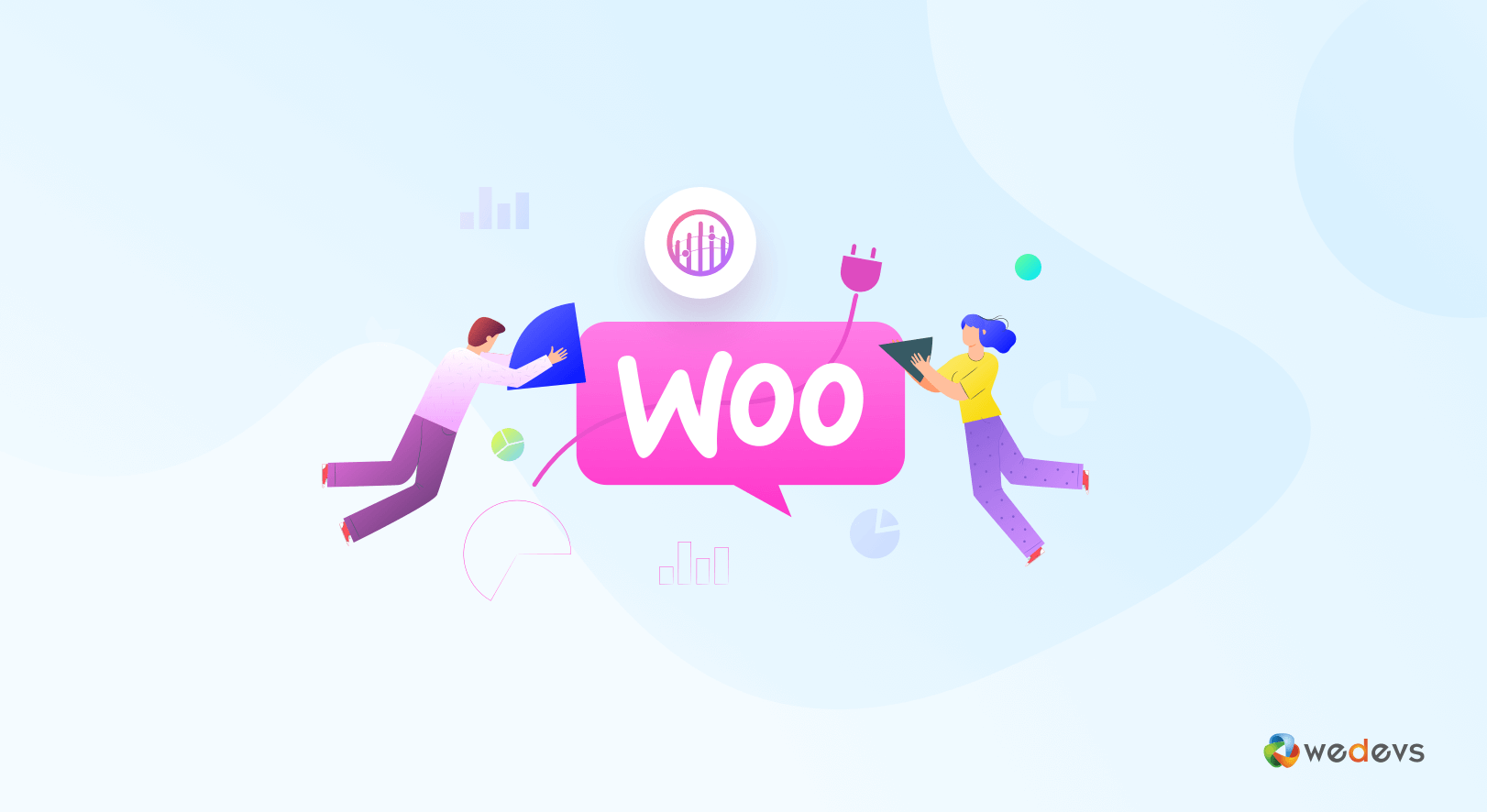 Let's face it, today the market share and popularity of the eCommerce business is skyrocketing with each passing year. And being the most prominent eCommerce solution for WordPress, WooCommerce as a plugin is excelling in the eCommerce industry and is accountable for powering over 42% of eCommerce websites on the web.
The number is only growing as we speak. This means it has made dreams of owning an eCommerce business a reality for millions of people around the world.
Not just utilizing WooCommerce as a single seller online selling platform but also as a base of multi-vendor selling platforms, WooCommerce along with multi-vendor marketplace plugins like Dokan has provided millions of people the opportunity to excel with their online eCommerce business.
Now anyone, who wants to turn their single seller WooCommerce site into a full-fledged eBay/amazon like marketplace, can do it without any hassle with the most popular and powerful Dokan Multi-vendor Marketplace plugin for WooCommerce.
WooCommerce's Multi-vendor Platform in the eCommerce industry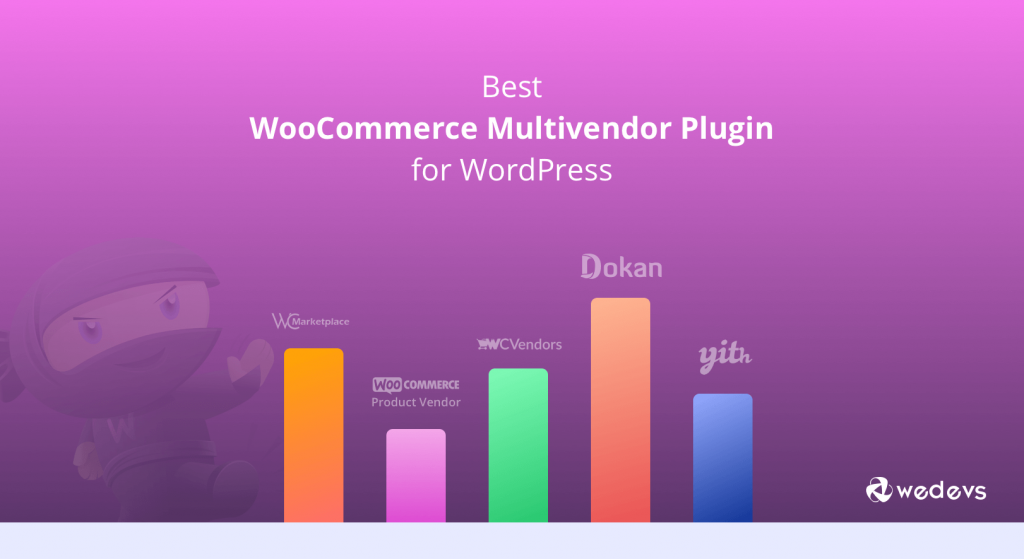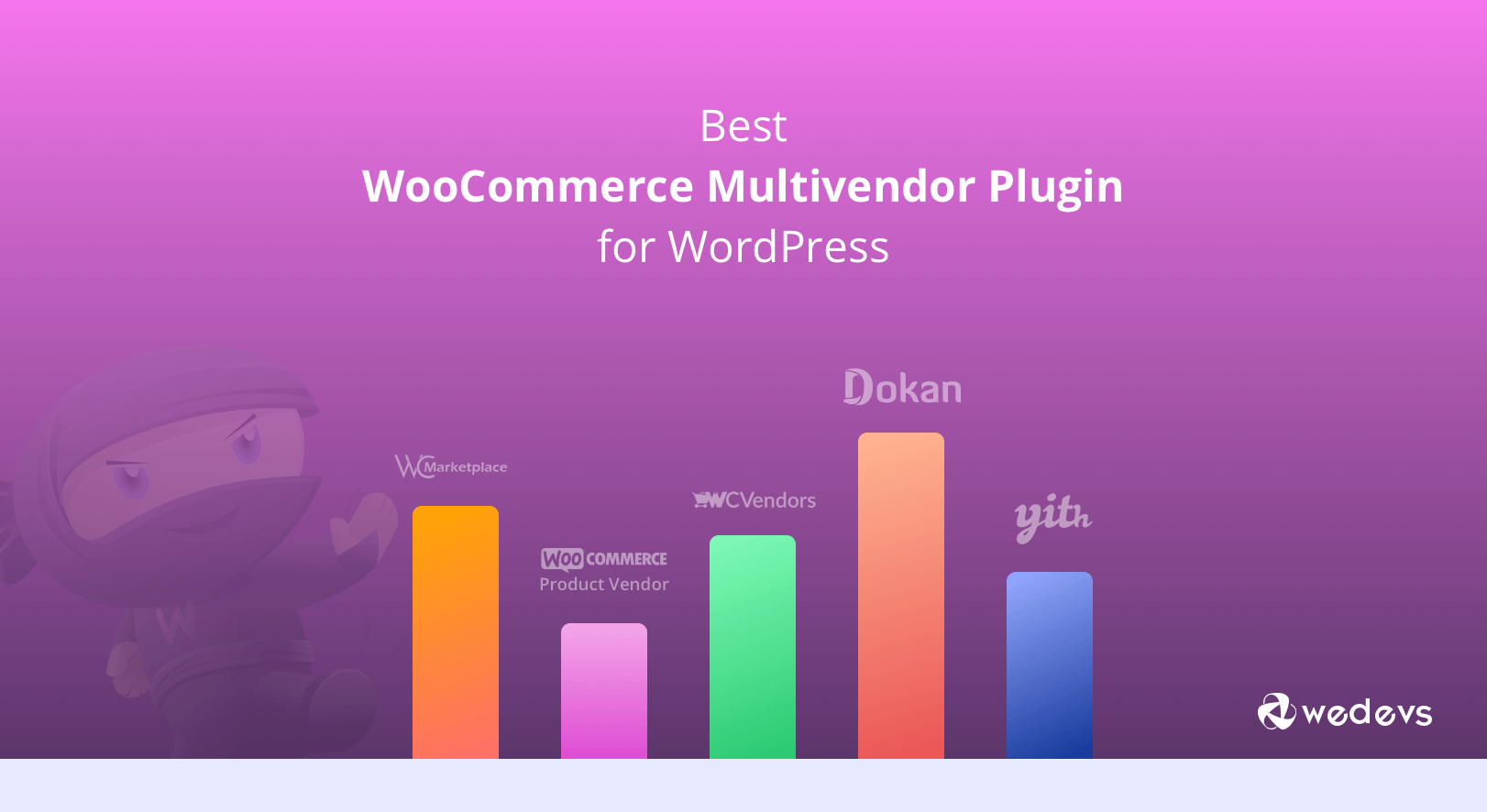 With all the success stories written for the users by WooCommerce and excelling in the eCommerce industry all these years, Dokan along with it is responsible for turning the wheel of the fate of thousands of small business owners into successfully fulfilling their dream of getting started with their very first multi-vendor marketplace. And today with Dokan, the prominent marketplace plugin, over 60 thousand online marketplaces are being built upon WooCommerce worldwide.
In 2021, a marketplace for multi-vendors is the latest popular trend and the most effective way to earn money through commission sitting back at home. Anyone whether you are financially stable or not can make money from it. So the popularity of utilizing such a multi-vendor marketplace solution is always on the higher side. And this is encouraging millions of people around the globe to build a profitable venture of their own.