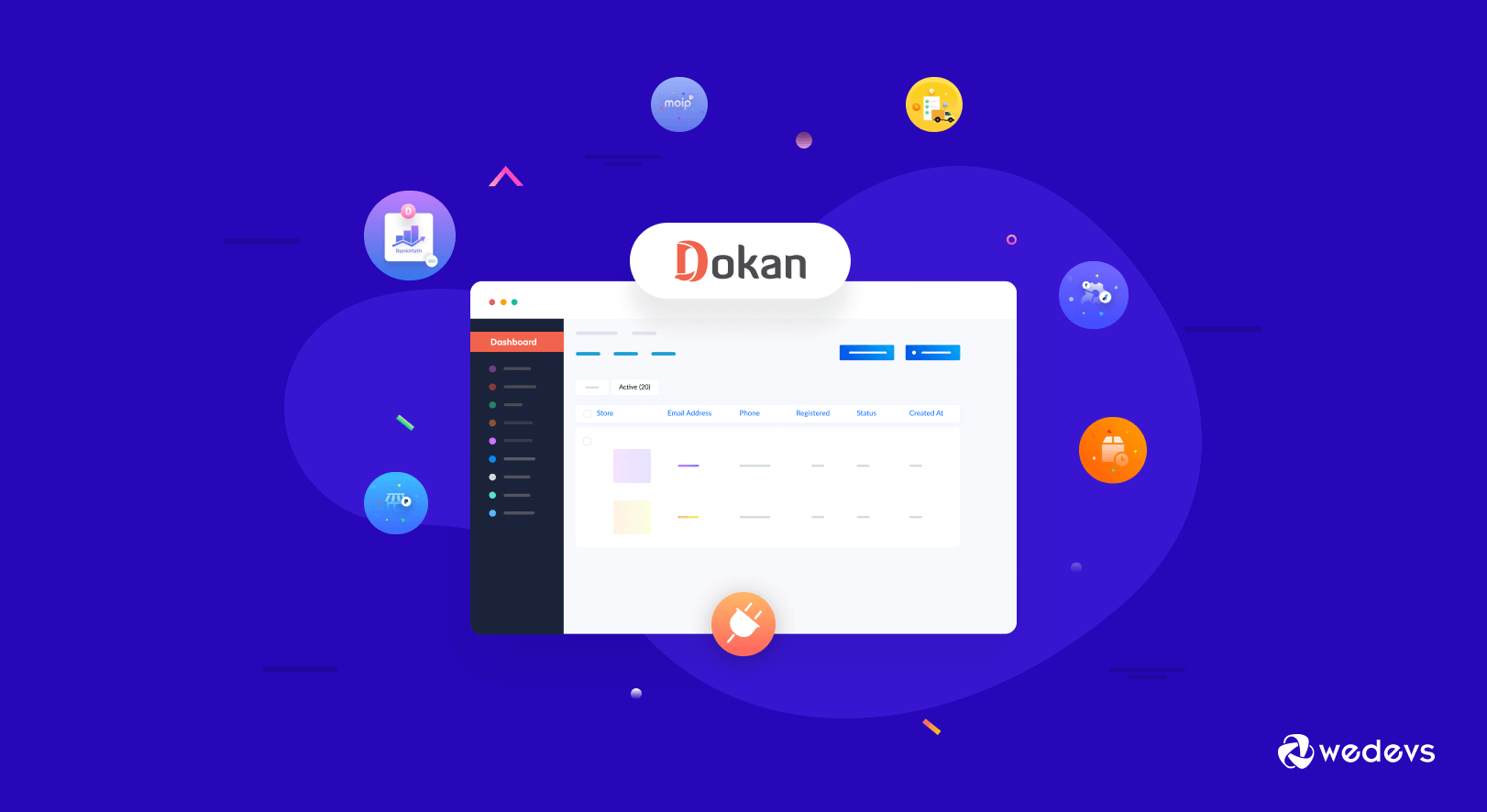 The Best eCommerce Marketplace Plugin for WordPress (Feature Review With Actionable Tips)
if you're looking for an ultimate marketplace e-commerce solution to build your online store then we have some good news for you. Dokan is one of the best eCommerce marketplace builder plugins for WordPress.
Dokan has all the essential features and functionalities that you may need to jump-start your online store. As you already know –
WooCommerce is the best eCommerce platform for WordPress. Dokan lets you turn your single WooCommerce store into a customized multi-vendor marketplace and earn with each sale!
In this post, we would discuss why you should consider getting Dokan on a priority basis and how it's the best feed for anyone like you to build your dream eCommerce multi-vendor marketplace.
Why You Should Consider Dokan?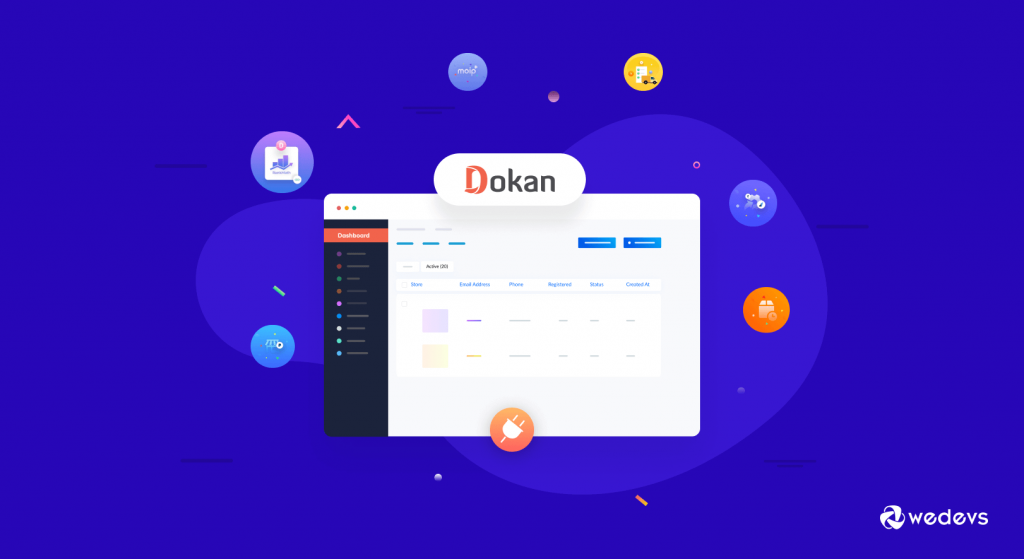 Dokan lets you set up an e-commerce store with WooCommerce where you can start selling products. The power of Dokan lies in its two distinctive features.
Dokan lets you allow other vendors to easily register on your website and start selling products, and its full interface is on the front-end of your site.
So none of your vendors will need to see the back-end of your WordPress. This feature ensures your site's security by providing a smooth user experience to your vendors.
Basic Features of Dokan Lite
Dokan comes with all the core features that you need to get your e-commerce site up and running. Please keep in mind that Dokan also has a PRO version, which has full-fledged multi-vendor e-commerce solutions.
The one we are talking about here is the basic free version with fewer features and functionality.
Related Article: Best WooCommerce multivendor plugin
Multi-Vendor Marketplace with Independent Stores
The best thing about Dokan is that it is surprisingly easy. Vendors can register on your site and start selling right away. Each and every vendor will have its own stores with a unique URL and store page.
The vendor's store pages are also customizable. It shows a custom banner image with the vendor's profile picture, all products, and their contact details.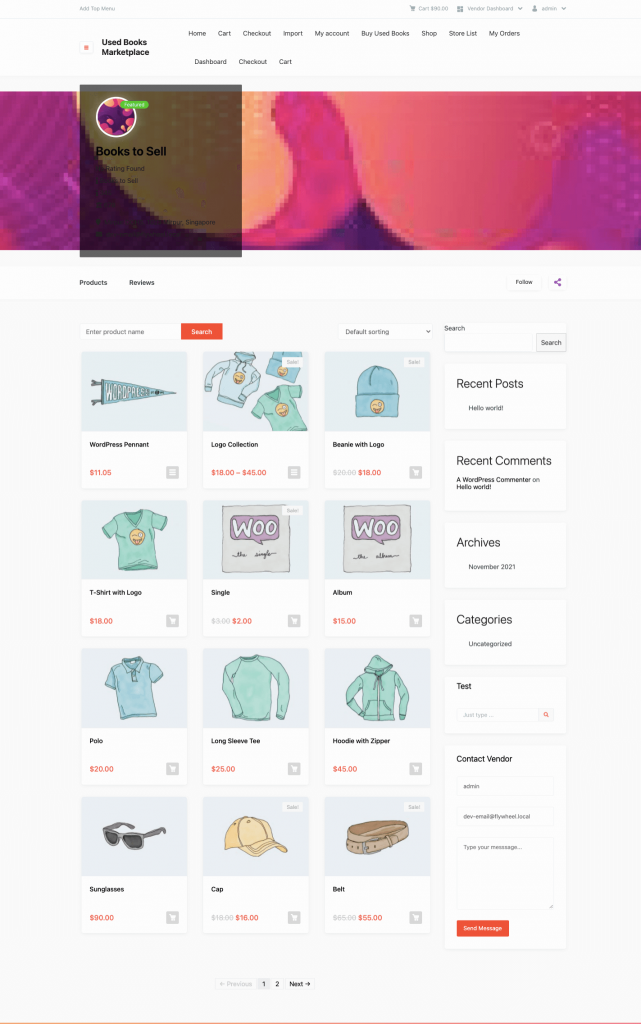 Pro version of the Dokan storefront has maps, verification, support, review, social profiles, and other features that can make the vendor more trustworthy and interactive.
Front-end Dashboard
Everything that your vendor needs to do in order to do business on your Dokan powered marketplace can be done from the front-end of your site. So you will never have to let your vendors access the wp-admin or dashboard area of your WordPress site.
Each vendor has his own front-end dashboard that caters to their every need, even withdrawing their earnings. They can manage the products, add/remove items, request a withdrawal from earning all from the front-end dashboard.
Only you, as the site owner, can access the WordPress dashboard (backend) to configure Dokan and WordPress-related settings.
On the Pro version, vendors get extra capabilities to manage coupons, orders and other stuff added by the extensions from the front-end dashboard.
Earn Commission as Vendors Sell Products
What do you get as the owner of the marketplace? You can set a default percentage of commission that will go to your account each time a vendor makes a sale. That means-
The more your vendors sell their products, the more commission you earn.
You can set a percentage according to how much you are charging your vendors per sale. But there is more!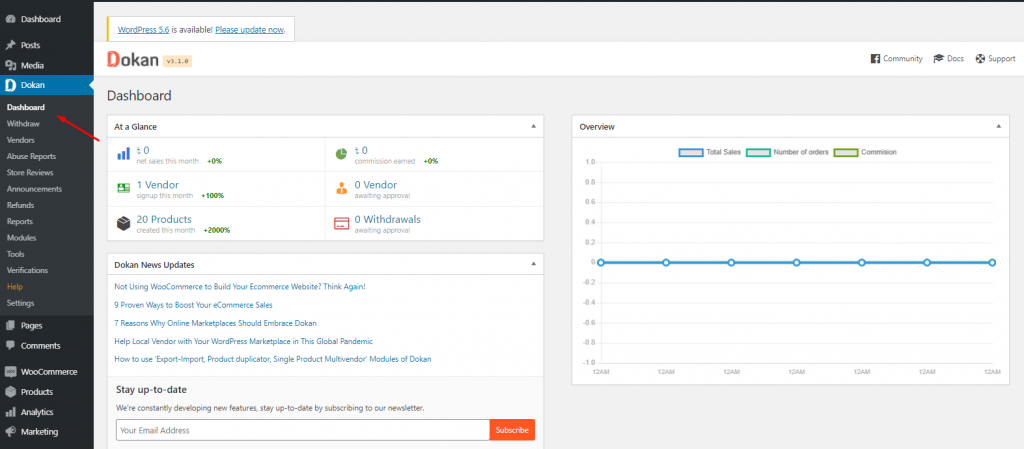 With Dokan Pro version, you will also have the ability to override the default commission rate on a per-vendor basis. That way you can charge different vendors a different percentage for their sales.
You can even give special privileges to select clients to sell on your marketplace without giving you a commission, too! You can also set special commission rates on specific products and create subscription packages for exclusive kind of vendors.
More on Pro Features
As you can see, the features that are already available with Dokan are enough to get you started with your online marketplace. But if you need more, here's some of what Dokan's full version has to offer:
Compatible with any WooThemes
Multiple product types
Bird's eye view of site-wide sales and earning both for admins and vendors
Earn from each sale
Set product attributes, shipping, downloadable products, set expiration to downloadable products, etc
Coupons feature with expiry and restrictions options
Increase brand value with product reviews
Vendors can manage orders with no time
Custom widgets (Best vendor, Featured vendor, etc.)
A custom Dokan theme for your marketplace for free with each Dokan full version. (Dokan is also compatible with every WooCommerce compatible theme)
Manage SEO for your store page
Detailed Reports and Statements
So what are you waiting for? Grab Dokan Free from the WordPress plugin repository here and give your online marketplace a go, with proper customization!
Read to know more: Customize marketplace with Dokan extensions
Make sure to install the WooCommerce plugin before activating Dokan as WooCommerce is required for Dokan to work. WooCommerce is a free plugin you can download from here.
FAQ about Dokan
There are some questions from our valued readers and customers. Have a look, you may too need these. For more, you can visit our detailed FAQ page.
Q1: I am new to WordPress, I am trying to install Dokan Lite in my new WordPress multisite installation. I managed to make the plugin work but I cannot seem to find how to enable the Dokan theme. Please help
Answer: Dokan theme comes free with the paid version of Dokan. You can not use it with the free version.
You can post all your support questions to the plugins support forum in WordPress.org.
Q2: Can you elaborate on payment processing? Can the customer pay all in one place and in the background it posts to the appropriate Sellers account, depending on payment type? As well as be able to split the variable commission rate (for marketplace) by Seller & Item?
Answer: If you use an automated system for marketplaces, like- PayPal Adaptive or Stripe Connect, then your vendors and admin will be able to receive payments instantly; no matter if the commissions differ from vendor to vendor.
Q3: I am facing the following issue when installing Dokan lite: Erro de RSS: WP HTTP Error: cURL error 51: SSL: certificate subject name '*.sucuri.net' does not match target host name 'wedevs.com'
The Dashboard does not appear on my site. How can I fix it?
Answer: It seems like there is a problem with the CURL version. Please contact your hosting provider to update both your SSL library and CURL. The OpenSSL version used should also be 1.0 or higher, or an equivalent other SSL library that supports SNI.
If the above solution does not solve your problem then, please feel free to use our contact form.
Looking forward with Dokan
And when you're ready to go serious, check out all the features of Dokan. Now it's your turn to select the best WordPress eCommerce plugin and get a go!