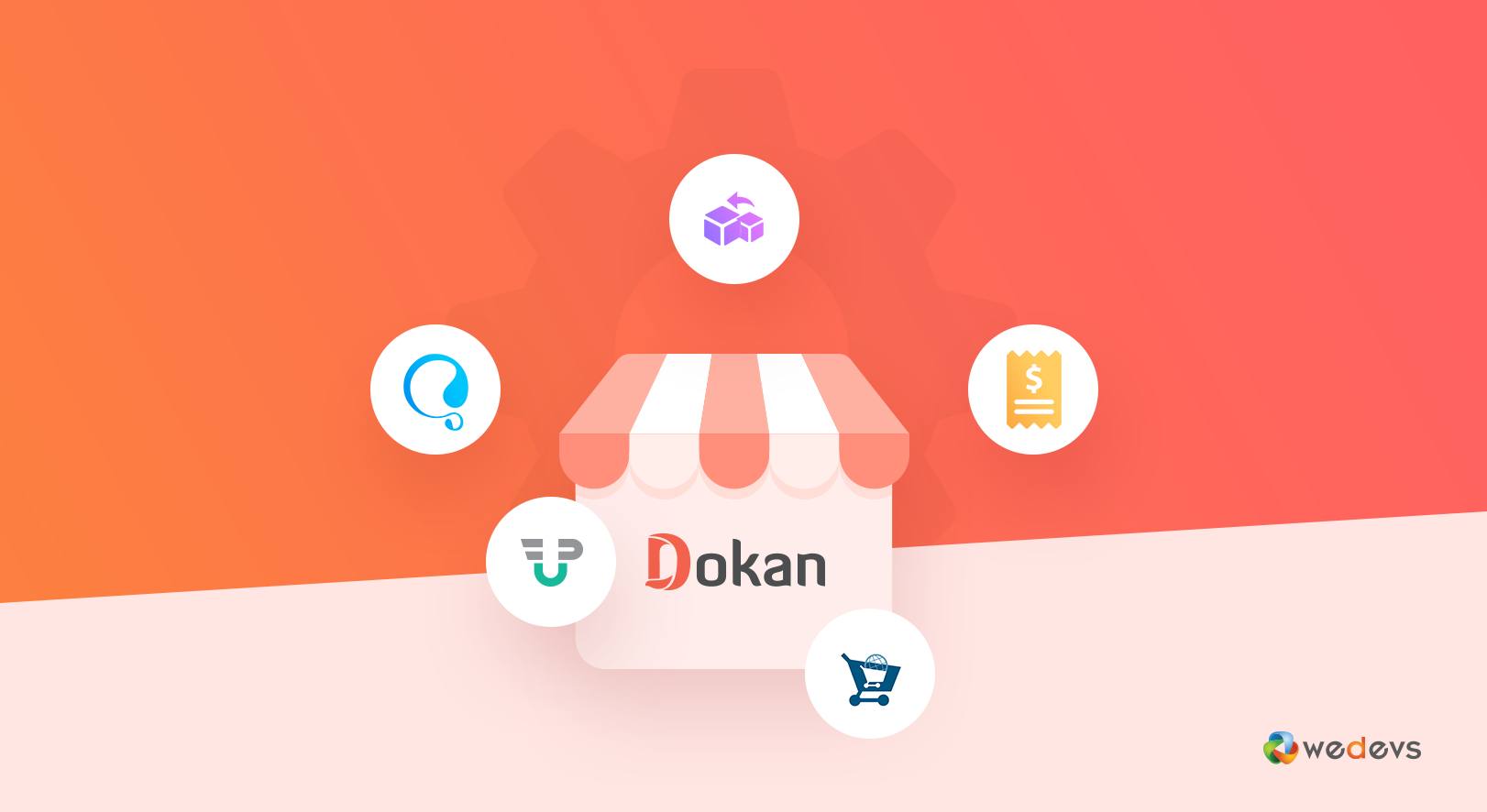 Build & Customize Your WordPress Multivendor Marketplace with Dokan's Free Extensions
WordPress multivendor marketplace getting immense popularity over the last few years. Even it's a trend now. You can turn your single selling store into a multivendor marketplace just adding a plugin. When you have a huge collection of products, there are possibilities to grab more customers.
And you know that customer is the king today. More vendors mean more products, more sales, and revenue.
If you are selling something online, it's better for you to turn your store into a multivendor marketplace.
Dokan is the most used multivendor marketplace builder in the WordPress community. 70,000+ businesses now rely on Dokan. You could build your own multivendor marketplace without spending a penny with Dokan.
Previously we published a detailed article on how to build a free eCommerce marketplace in WordPress using Dokan. In this article, we are going to show you how to customize your marketplace with some awesome free extensions of Dokan.
Dokan's Free Extensions to Customize WordPress Multi-vendor Marketplace
As the marketplace builder solution- Dokan provides mainly four free extensions to customize your WooCommerce multivendor marketplace.
You will find more free plugins like WordPress User Frontend to differentiate your marketplace and make it more user-friendly.
How to Customize Your WordPress Multi-vendor Marketplace
Once you finished your marketplace setup, you should customize it as your customers' needs. Dokan is an open-source multivendor marketplace builder plugin, which means it's free to use and customize. With that, Dokan offers some more necessary plugins to make your site more engaging and attractive. Check out four free extensions and how to properly use them.
1. Dokan Product Duplicator
When you have a marketplace, vendors across the countries would join to sell their products. WordPress multivendor marketplace made it easy to come and sell all types of products from one single place. Sometimes your vendors may need to sell the same products that others are already selling.
Suppose, Robert is selling a plain t-shirt. Your other vendor John saw that and he thinks he could also collect and sell the t-shirt. What he could do? You know adding a new product with a description and other formalities is time-consuming. Isn't it good for John to copy the product details and add it to his store with a bit of editing?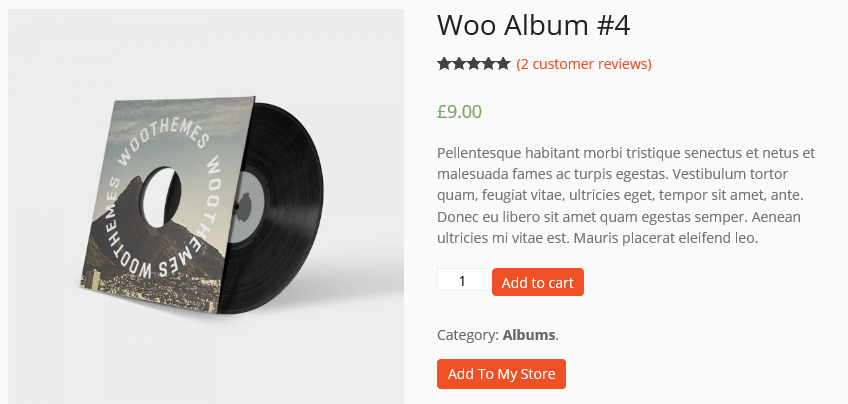 Here is the Dokan Product Duplicator to make the job done with just two clicks! Product Duplicator adds a button to any single product page named Add To My Store, which copies all the information including the product pictures.
And the product goes directly into an Add New Product Page using all the previous data. Now, edit it as you need and publish it to your store. The task is such easy with Dokan Product Duplicator.
Go ahead with the link to get our step by step guideline on how to add Dokan product duplicator to your WordPress multi-vendor marketplace perfectly.
2. Dokan PDF Invoice Generator
One of the major challenges the E-commerce industry facing is lack of trust. Invoice is something that helps you to create and maintain a trustworthy environment in your marketplace. People love to get quick information about what they bought and how much actually they spent to adjust their budget.
This is too an easy way for you and your vendors to collect selling data to measure daily performances and design better plans.
Dokan offers you the PDF Invoice generator to make your job done with zero cost. Add this awesome extension to your marketplace. Let your customers collect the invoice for their orders with detailed seller/vendor information.
Dokan PDF Invoice Generator will enable them to download their order report or mail it as PDF format. It's certainly an easy way to make your customers feel more comfortable to shop from your marketplace.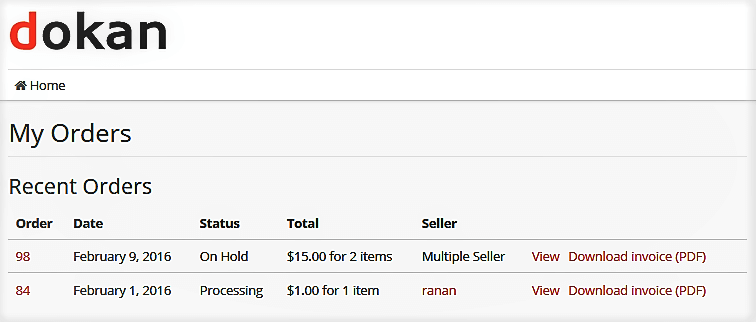 Dokan PDF Invoice generator has threefold usability. Admin, Seller, and Customers have their own menu of generating invoices through this add-on.
Follow our detailed documentation to properly add Dokan PDF Invoice Generator to your own WordPress multivendor marketplace.
Note 1: Dokan Invoice PDF relies on WooCommerce invoices and packing slips. You need to download it first to get benefited from the generator. Be careful about downloading Dokan PDF generator before the WooCommerce PDF invoices extension.
Note 2: Normally when you click to generate an invoice of your order with the sub-order records, you will not get the details about Vendors in your invoice. Collect individual invoices for the sub-orders separately to get the full address and information of the Vendor.

3. Dokan WPML Integration
E-commerce business has no boundaries. Anyone can join your WordPress multivendor marketplace from anywhere they want. You know, all the people around the world are your customers. At any stage of your business, you could feel the need of displaying your marketplace in different languages.
WooCommerce developed a solution for you to easily display your vendors' dashboard, product categories, store pages, etc. in various languages. You could easily turn your marketplace into the multilingual marketplace by just adding an extension-WPML Integration for Dokan.
It actually enables you to use WPML (The WordPress Multilingual Plugin) to your Dokan powered WordPress multivendor marketplace.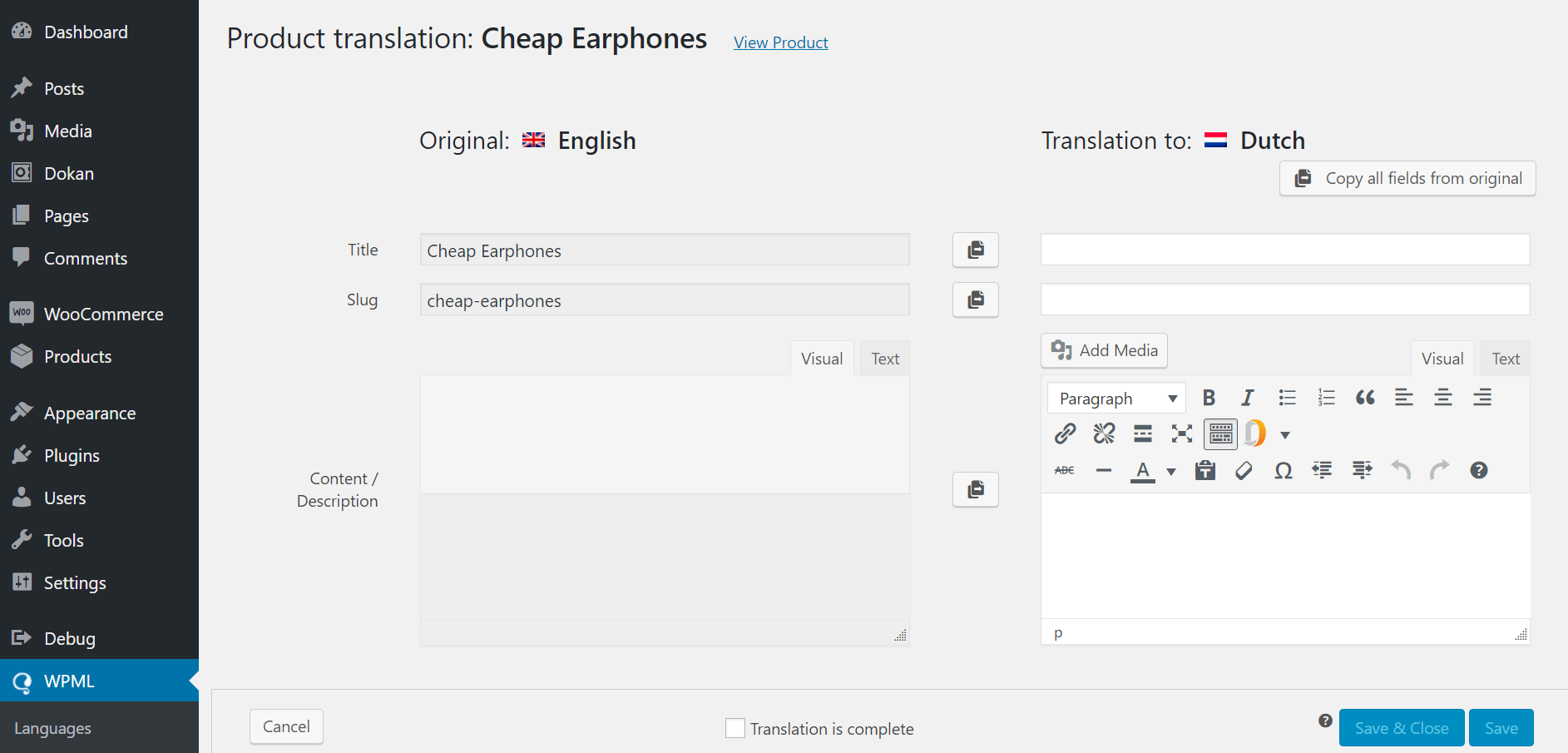 You will be able to translate the following fields into multiple languages using Dokan WPML integration.
Product categories
Vendors' products
Attributes
Variations
Dokan vendor dashboard
Store listing
Store pages etc.
Check out the step by step guide to know more about Dokan WPML Integration this to implement it perfectly. Install and activate this free extension to your WordPress multivendor marketplace. Ensure a quantum leap over your competitor.
4. Dokan WC Vendors Migrator
Your business growth is completely dependable on your site. Somehow at a stage of your business, you could feel to migrate your site from WC vendor to Dokan to ensure better ROI. WC vendor is good for startup projects, but Dokan is better.
With 1000+ businesses, Dokan got two prestigious awards this year for great performances and awesome support.
Dokan WC Vendor Migrator is another outstanding extension offered by its creator weDevs to easily migrate your marketplace within minutes. Go ahead with installing and activating the free extension to your WordPress multivendor marketplace.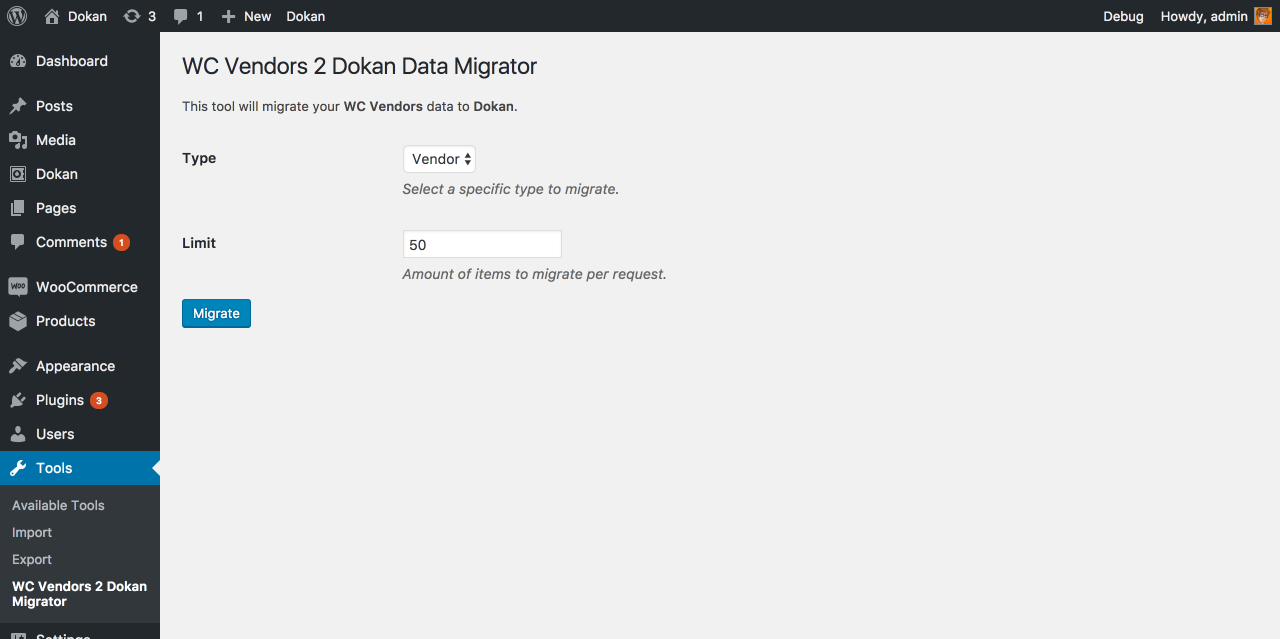 When you finish your installation, you will get a new submenu under the Tools menu in the WordPress admin. You just need to select the Data Type and run the synchronization. Check out the complete documentation on how to migrate from WC vendor to Dokan multivendor.
Read the article below to learn more about why Dokan is the best solution in the WordPress industry.
Use Free WP User Frontend to Make Your Site More User-friendly and Secure
Security is a factor you can't ignore, especially while running a business on the web platform. You need to add and manage numerous vendors to your WordPress multivendor marketplace. How will you do that?
Is it safe to give your vendors direct access to your dashboard for adding/editing products?
Is it a wise decision to give them the freedom to manage their stores on their own? We don't think so!
WordPress user frontend is an outstanding solution for you to solve the problem. Add this free plugin to your WordPress multivendor marketplace and let your users manage everything from the Frontend! Learn how to enable anonymous guest posting with WordPress User Frontend.
Read more about TexGuru's success story using WP User Frontend.
WordPress User Frontend also enables you to effortlessly build Registration Forms, User Profiles, Products, Subscriptions & Contact Forms with ease. WP User Frontend is one of the recommended plugins you could get with Dokan installation by default. You need to just activate it.
Check the full documentation and get the best output using WP User Frontend.
More Ways to Customize Your WordPress Multi-vendor Marketplace
With Dokan, you would get lot's of modules to design your marketplace. Payment, shipping and tax are three major fields you have to consider to make your marketplace ready to go. Dokan supports all the modules compatible with WooCommerce. Add the necessary modules from our list. Start your eBay like WordPress multi-vendor marketplace today. Click on given links to learn how to complete your payment, shipping, and tax-related setup.
You may also read this article to know about the complete process of Dokan shipping with FedEx, DHL, and UPS.
Looking forward to Building Your Own WordPress Multivendor Marketplace
Building a marketplace with Dokan is extremely easy. You need to just customize your marketplace with the right extensions and modules. Dokan is offering free extensions to start creating WordPress multivendor marketplace, so why miss the opportunity! Attract more vendors by customizing Dokan with its huge collection of modules and useful extensions. So simply give your marketplace the lift it needs.
You may listen to some myths about many free marketplace builder solutions. Open source-based solutions of WordPress are getting both popular and powerful day by day. So you don't need to worry about much. Just focus on your dream project. The win will be yours at the end of the day.
If you have any queries, please let us know in the comment section. Happy journey!