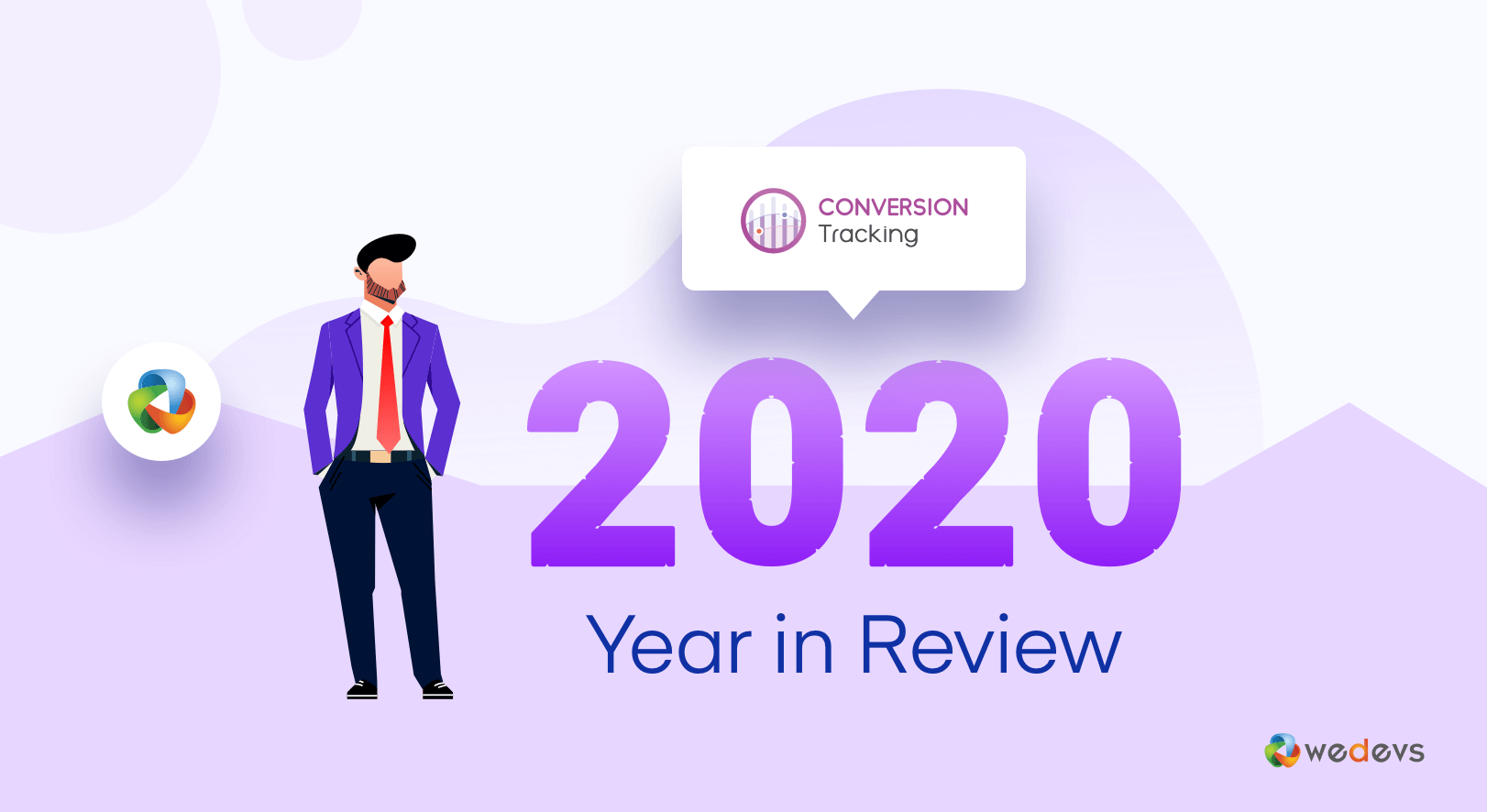 Ultimate WooCommerce Conversion Tracking Review: Looking Back 2020 & What's We're Planning for 2021
As we move forward, the significance of eCommerce stores will increase day by day. And the sales number will reach new heights. It's already proven, especially in 2020.
E-Commerce Sales Are Expected to Reach $6.5 Trillion by the End of 2023!

(Statista)
As WordPress is currently powering 36% of all websites and WooCommerce being the most popular plugin, we can safely assume most of the eCommerce store is built with WooCommerce.
However, just building a WooCommerce store doesn't guarantee success. As an online shop owner, you need to track each and every movement of your customers. And what better way to do that than by using a WooCommerce Conversion Tracking tool.
Yes! a Conversion Tracking tool will help you manage your WooCommerce store with the utmost ease. It will give you all the insight data you will need regarding your ads and campaigns, helping you to take the necessary measures.
Not to say, you can improve your sales conversion rate drastically by re-targeting the site visitor you get each week or even in a month. So, if yo don't want to lose any opportunity that could possibly turn your site visitors into a paying customer, WooCommerce Conversion Tracking tool is the way to go.
WooCommerce Conversion Tracking measures your website performance by identifying the scope of improvement. Then you can organize your site structure and retarget your visitors. Thus improving your traffic and sales conversion rate!
Therefore, today in this WooCommerce Conversion Tracking review, we are going to give you an insight into what this plugin is all about and what we did in the year 2020!
The Year 2020, Beginning of an Unforgettable Year!
The year 2020 is and will be an unforgettable year for all of us.
When we began the year 2020, WooCommerce Conversion Tracking was sitting at 30000+ active installations.
As we come to the end of the year we have already crossed the milestone of 50000+ active installations. That means, almost 20000+ new people have installed and tried the WooCommerce Conversion Tracking tool this year.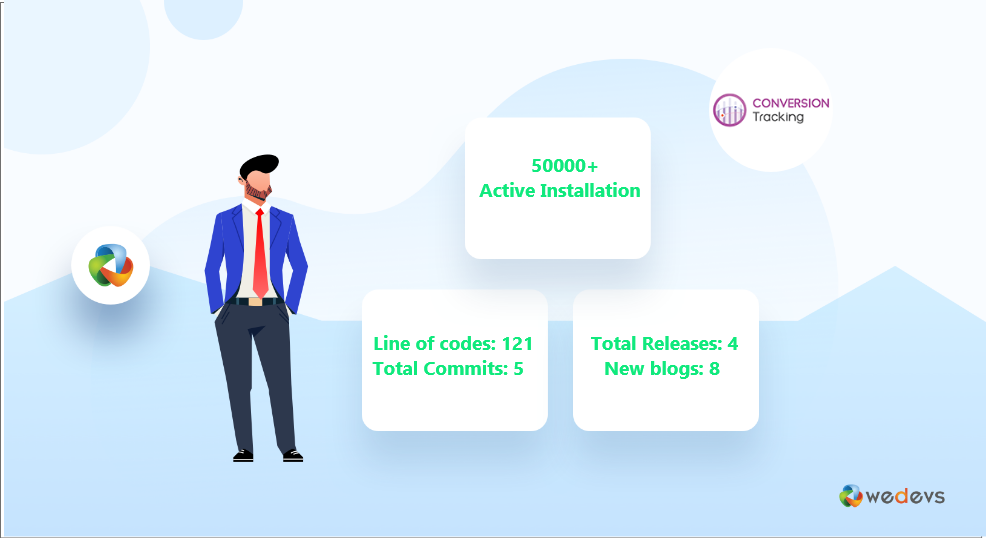 Also, we have added some fixes and improvements to the plugin as well. Like,
We have added the latest WordPress compatibility
The plugin is now compatible with WooCommerce version 4.0
There is no unnecessary usage of wp_kses_post(), which was breaking the plugin
For some reason, the add to cart button was not loading through Facebook. We have fixed that
And the plugin's performance has significantly improved.
Also, in this year 2020, we have added,
Number of the line of codes: 121
Total Commits: 5
Total Releases: 4
New blogs: 8
2020 has not been in a great year for the people around the world because of Covid-19. That is why we tried to improve our plugin to help the people in their time of need.
How WooCommerce Conversion Tracking Helped Fighting Against Covid-19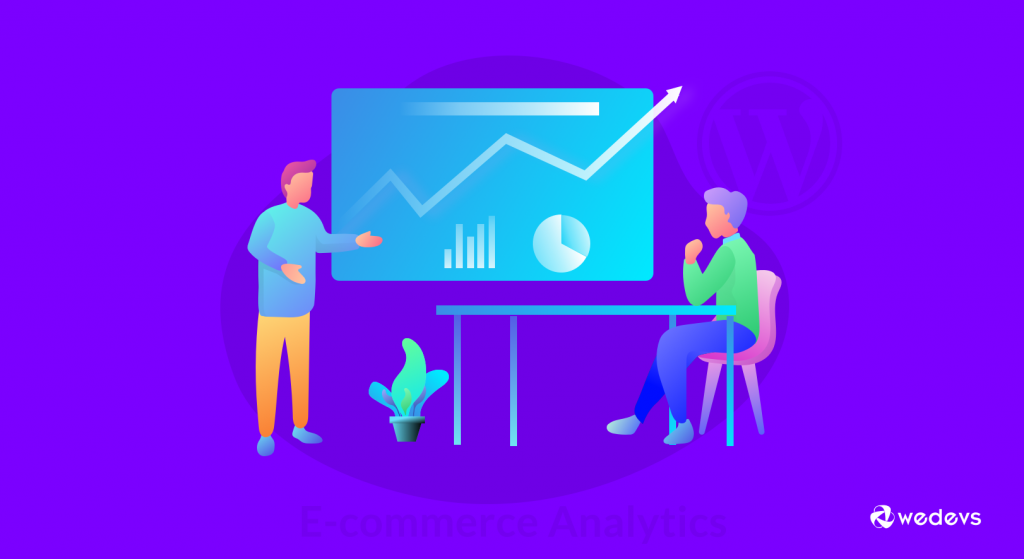 We are at the end of 2020 and we still don't know how and when the pandemic of Covid-19 will end.
Moreover, when the pandemic first started, the world was in a state of shock. And the economic situation took a huge hit all over the world. Shopping malls, grocery shops, restaurants, etc, the places where a large number of people can gather were shutdown.
However, people were still able to do their daily purchases like food, clothes, etc through online shops. It was safer and more convenient than going through the aisles of super shops.
Online shopping for groceries has grown by 400% since early March!
Therefore, as you can see the increase of online eCommerce stores was significant in 2020. People who lost their jobs or were struggling to keep their businesses afloat started their own eCommerce stores to provide their services and make a living.
And thanks to WooCommerce and Dokan, creating a multivendor marketplace was (is) very easy. Moreover, it was a huge opportunity for online store owners with so much traffic on offer. So, a lot of people came into the eCommerce business.
62% of consumers shop online more now than before the pandemic!

Bazaarvoice
However, to utilize this huge surge of traffic, you need the right tool. A tool like WooCommerce Conversion Tracking.
Why WooCommerce Conversion Tracking?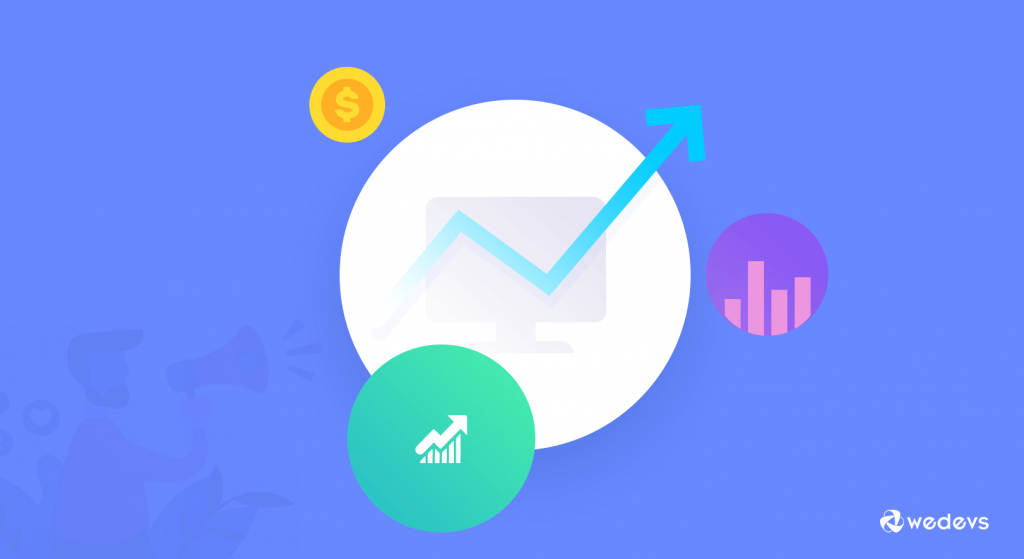 Well, for starters, if you have a WooCommerce store you will get visitors and traffics (if you maintain it smartly). At this time, more than usual. For you to convert those visitors into customers, you need to keep an eye on every movement made by them on your site.
Yes, you are running ads, campaigns, performing SEO for better results. But you need to identify which strategy is working. Otherwise, it is all a waste.
Moreover, it is important to find out which marketing activities and promotions are working best to increase the conversion rate.
What we are trying to say is, if you can keep track of the movements of your visitors, you will easily identify which ads or campaigns they are reacting to and ultimately turning your visitors into customers!
That's exactly what the WooCommerce Conversion Tracking tool will help you with. You will be able to-
Manage Your Budget Accordingly:
When you know which ads and campaigns are working, you can invest your money in the right place and get greater benefits.
And in this pandemic, " Every penny counts".
Improve the Structure of Your Website:
Conversion rate is the most useful data to justify how well a landing page is performing. Based on that data, you can easily restructure the website and improve navigation.
Increase Audience Segmentation:
It allows you to divide your audience into particular groups. So, you can send specific, relevant, and useful materials to the customers who need it the most.
Do Better SEO Practices:
Keywords are an essential part of getting good results on search engines. With the help of the Conversion Tracking tool, you can focus on the keyword that is doing well and add more actions that will benefit your business.
Make Data-Driven Decisions:
Finally, when you make a decision backed by solid data, there is a little chance of you being wrong. You can measure the campaign's performance by getting conversion tracking data. That helps you to lead in the right direction to analyze your store data properly.
Conversion Tracking led to 53% more profit & 199% more revenue!
All in all, by using this Conversion Tracking tool, people are getting results by targeting the people who have minimal interest in their products or service. Thus, helping them fight against this global economic crisis so far.
And that's how WooCommerce Conversion Tracking tool is helping people to fight against the Covid-19.
WooCommerce Conversion Tracking Review- The Plugin in Whole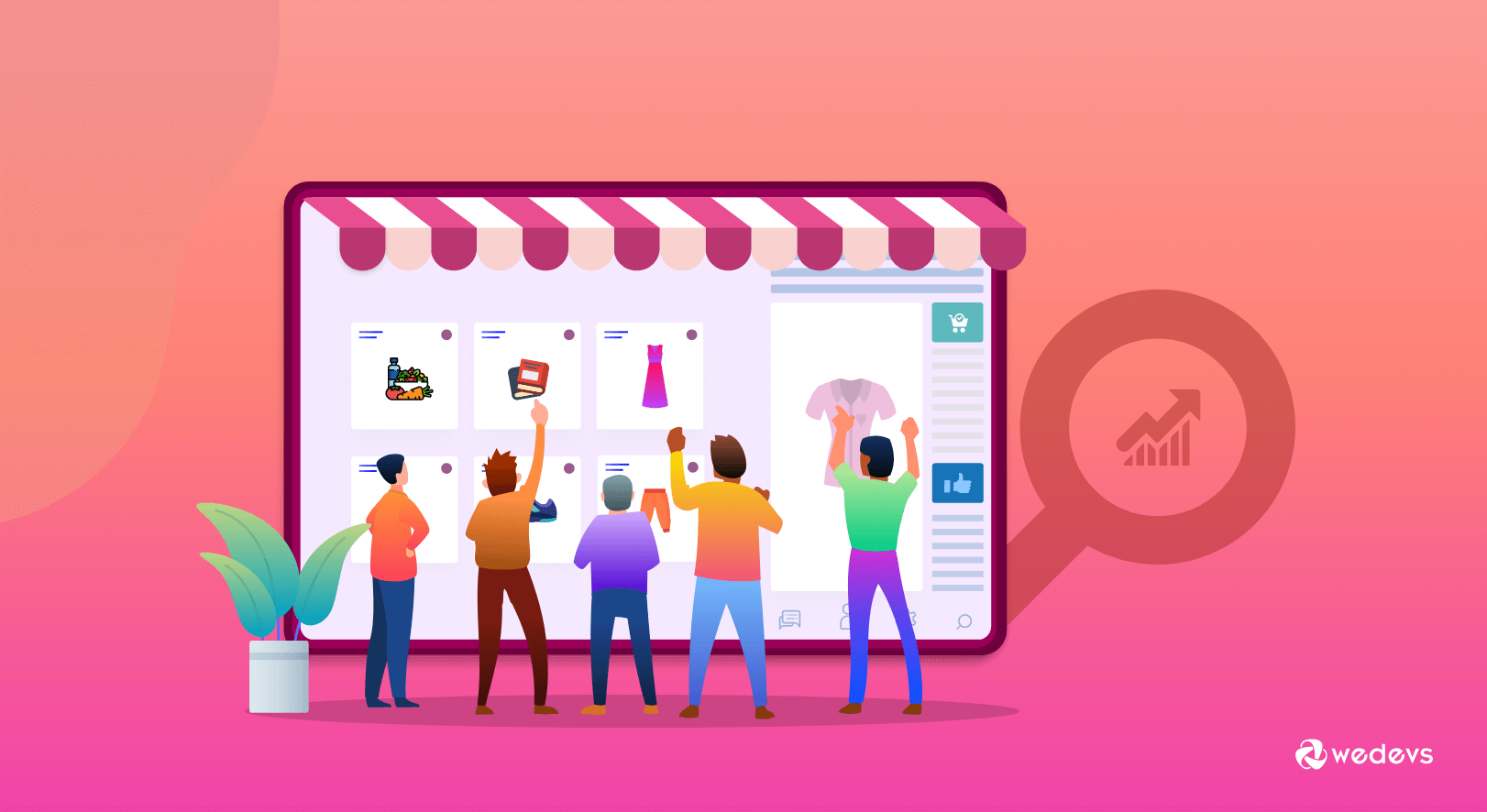 We discussed how this plugin is helping people in this WooCommerce Conversion Tracking review blog. However, we only pointed out the benefits they are getting by applying this plugin on their WooCommerce store.
But there is a still a lot to learn about this plugin.
If you own a WooCommerce store, you need to have a budget for paid marketing strategies and also you need to track them to get the perfect results of your conversion rate.
Moreover, for running a successful marketing campaign, you need to follow a set of KPI's. Those KPI's include information from,
Add to Cart: How many visitors use the cart in your store
Purchase: How many people make purchases on your WooCommerce store
Initiate Checkout: Identify the number of people who are initiating checkout
Complete Registration: Find out how many visitors perform registrations on your site
Search Product: Identify the products that are being searched by visitors
View Product: Visitors who view certain products
View Product Category: Those product categories that are viewed several times
Add To Wishlist: You can track products that are added to the wishlist by the visitors.
After analyzing these KPI's, you need to use ad platforms to send the targetted user the relevant information by showing them relatable ad's.
Fortunately, the WooCommerce Conversion Tracking plugin has integrations with a number of ad platforms. And in this Conversion Tracking tools review article, we are going to go over them one by one.
WCT has Integrations with Top 5 Ad Platforms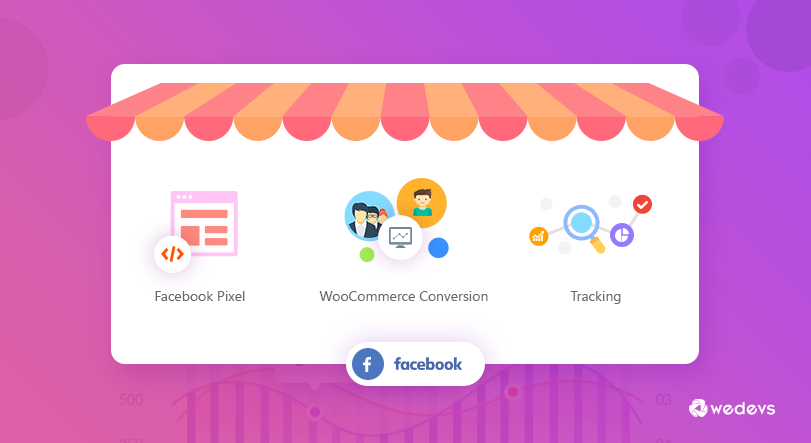 The WooCommerce Conversion Tracking plugin lets you target the right for your WooCommerce store on Facebook.
Using the pixel feature of Facebook you can easily collect behavioral data of customers. That will help you create ads for them.
You can use those data collected through pixels and combine with WooCommerce Conversion Tracking and voila! You can easily manage your retargeting ads!
Moreover, you will get to,
Keep records of user signup
Target customer who viewed your products and send them ads through Facebook
Target customers who interacted with your product category and make plans for them on a later occasion
Track the customers who "Add Products to Cart"
Keep a trail of people who initiated Checkout and send events on your Facebook ad platform in real time
Import your products to the Facebook products catalog automatically.
Much like Facebook, you can use Twitter ad platform with WooCommerce Conversion Tracking to increase your WooCommerce store conversions.
You can track three events on Twitter.
Add To Cart: You can easily reduce your abandoned cart by tracking the customer who added products to their carts but didn't complete the purchase. You can send lucrative offers and deals by targeting them specifically.
Purchase: 80% of your profits will come from 20% of existing customers. So, target the customers who successfully completed the purchase and offer them amazing deals.
Registration: Track people who register on your WooCommerce store and retarget them with Twitter ads to get more benefits.
Next in our WooCommerce Conversion Tracking review is another popular ad platform you can connect with WooCommerce Conversion Tracking, Google AdWords. You can easily zero down your target audience and show them the relevant ads.
Also, using this ad platform with Conversion Tracking is rather easy. All you need is your account id, provide labels for each event and you are good to go!
And you can perform tasks like,
Every time a customer purchases from your WooCommerce store, event will be sent to Google AdWords platform. That way, you can retarget them any time.
Track the people who registers/signup to retarget them.
Perfect Audience is an all-in-one retargeting platform for mobile, web, Facebook, and other channels. How cool will be if you can track your conversions on your WooCommerce store and send them directly to the Perfect Audience platform?
Well, you can do that using WooCommerce Conversion Tracking.
You will be able weed out customers that viewed your products and show ads only to them
Target the customers who picked your products and send them more information regarding your products through targeted marketing
Retain your customers. Target the customers who purchased your products and make them recurring
Send them a reminder! Sometimes customers might forget after purchasing one time. Send them amazing offers and give a small reminder.
You can easily track your WooCommerce store conversions and make the ad campaigns more effective through your Microsoft Advertising platform.
In other words, it is not as popular as Google but people still like to use it for certain information. So, integrating Bing with WooCommerce Conversion Tracking is not a bad idea.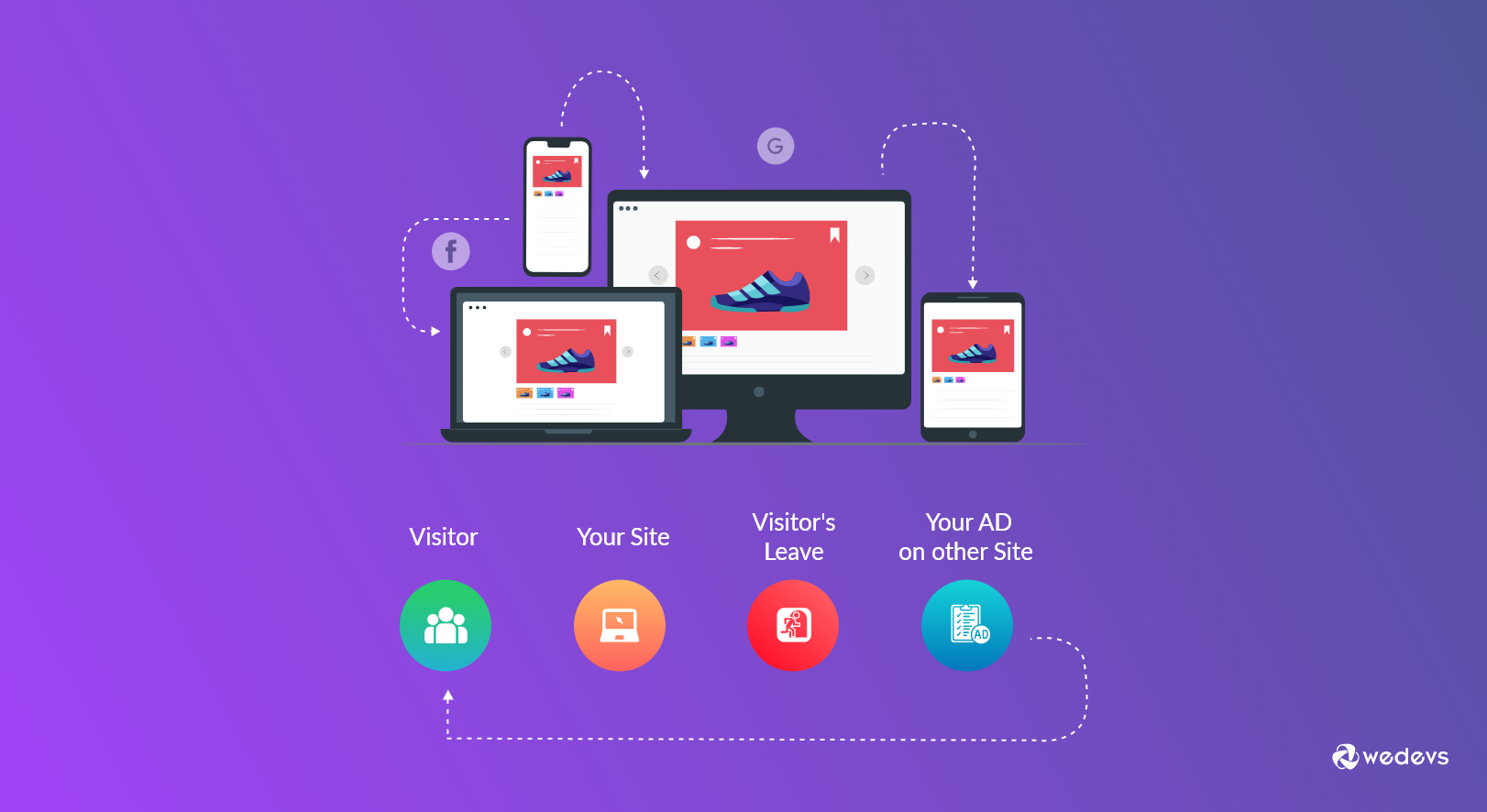 Note: Not satisfied with all these ad platforms? Don't worry you can easily connect your favorite ad platform using the JavaScript tracking scripts feature.
As an online shop owner, you may come across all types of data. Similarly, rather than getting confused on what to do with all these data, you can use WooCommerce Conversion Tracking and use them for retargeting.
Related Article: Top Ways to Re-target Your Website Visitors
Bye 2020, Hello 2021!
The year 2020 has been a hell of a ride. We can say it has been a tough year for the whole world. Meanwhile, we can say that people will be relieved to end this year as quickly as possible.
However, here at weDevs, we tried to help the people out there as much as we can with our products and services. The same goes for our plugin WooCommerce Conversion Tracking tool.
That is what we tried to say in this WooCommerce Conversion Tracking review article. And we hope 2021 will bring new hopes and joy in the lives of all the people globally and end this turbulent times.
And for all hopes and purposes, we wish you a happy new year 2021!