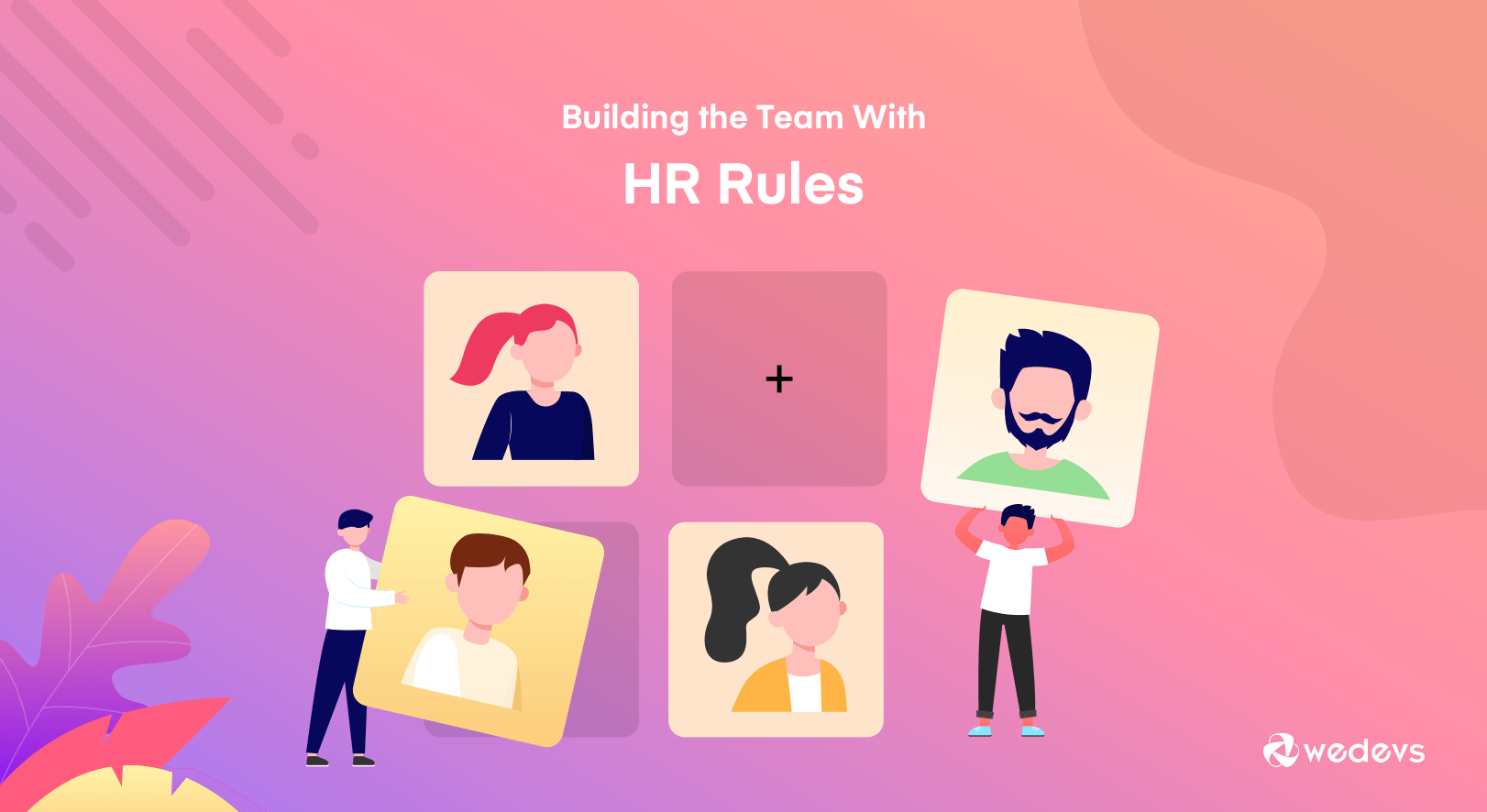 Ultimate Team Building Guide for eCommerce Entrepreneurs (Best eCommerce Team Structure)
Brands must have the right strike team in place to reach eCommerce success. Managing a successful business requires a team with extensive industry experience, strategic foresight, and strong cross-functional capabilities.
However, for those who just starting to build the foundation of their eCommerce team, it can be challenging to know where to start.
This means knowing which roles to hire for, when to do it in the life of the business, and where these employees should be located is a challenging job for an eCommerce entrepreneur.
Afraid? Don't be! You are not alone here. We are going to share the best eCommerce team structure with you. Every company is, of course, different, but using this model as a starting point will, we hope, be helpful. Keep reading.
Why You Need a Dedicated eCommerce Team Before Launching Your Online Business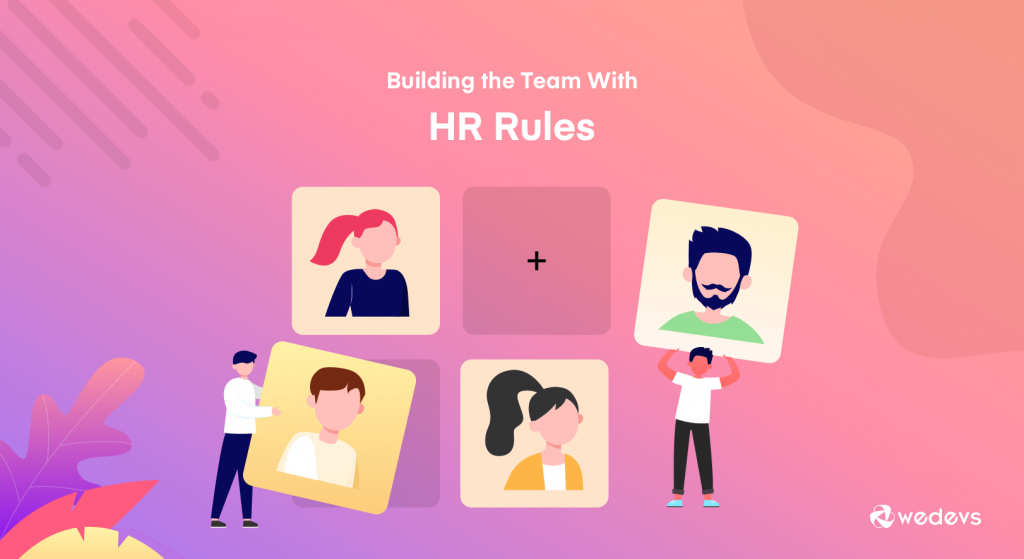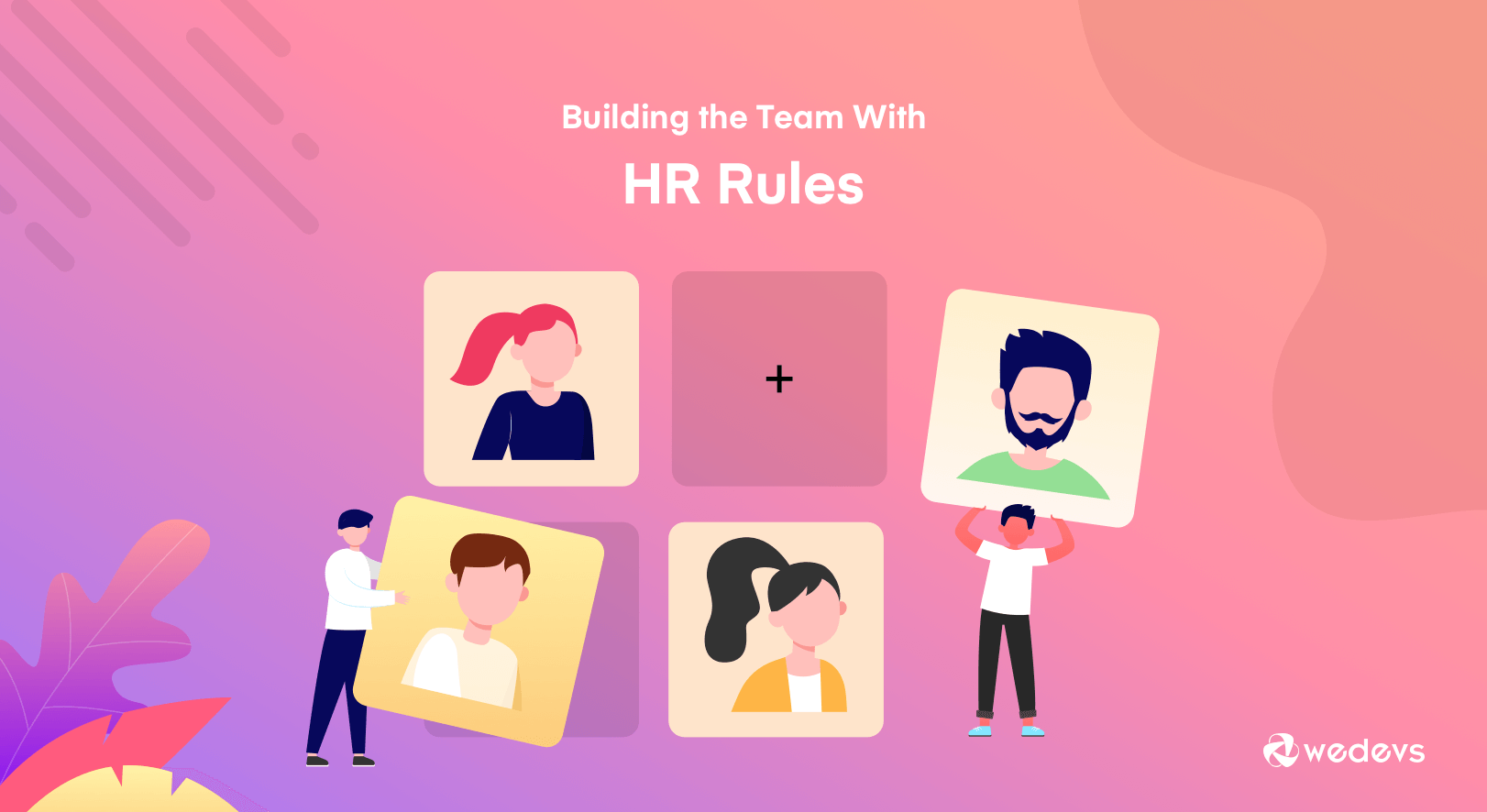 When starting an eCommerce business, or looking to make improvements to your existing business, it's always important to make sure you have a strong team in place. Having a skilled, comprehensive team that spans all areas of the business is crucial to continued growth and success.
If everyone is moving forward together, then success takes care of itself

Henry Ford
In the same way, when you have a strong team ready with the same mission and vision, nothing can hold you back to reach your destination.
Surprisingly, a perfect team can save your money. Saving money isn't about short-changing your team or using inferior products. It's about managing all your assets as efficiently as possible and investing in the people that matter.
Being cost-effective isn't about not spending money, but being strategic and using data to delegate tasks to the right people in your team.
As an digital entrepreneur you should know about latest eCommerce tools & technologies. Learn How Conversational Commerce Can Revamp the eCommerce Industry in 2022.
Embrace the Best eCommerce Team Structure for Your Startup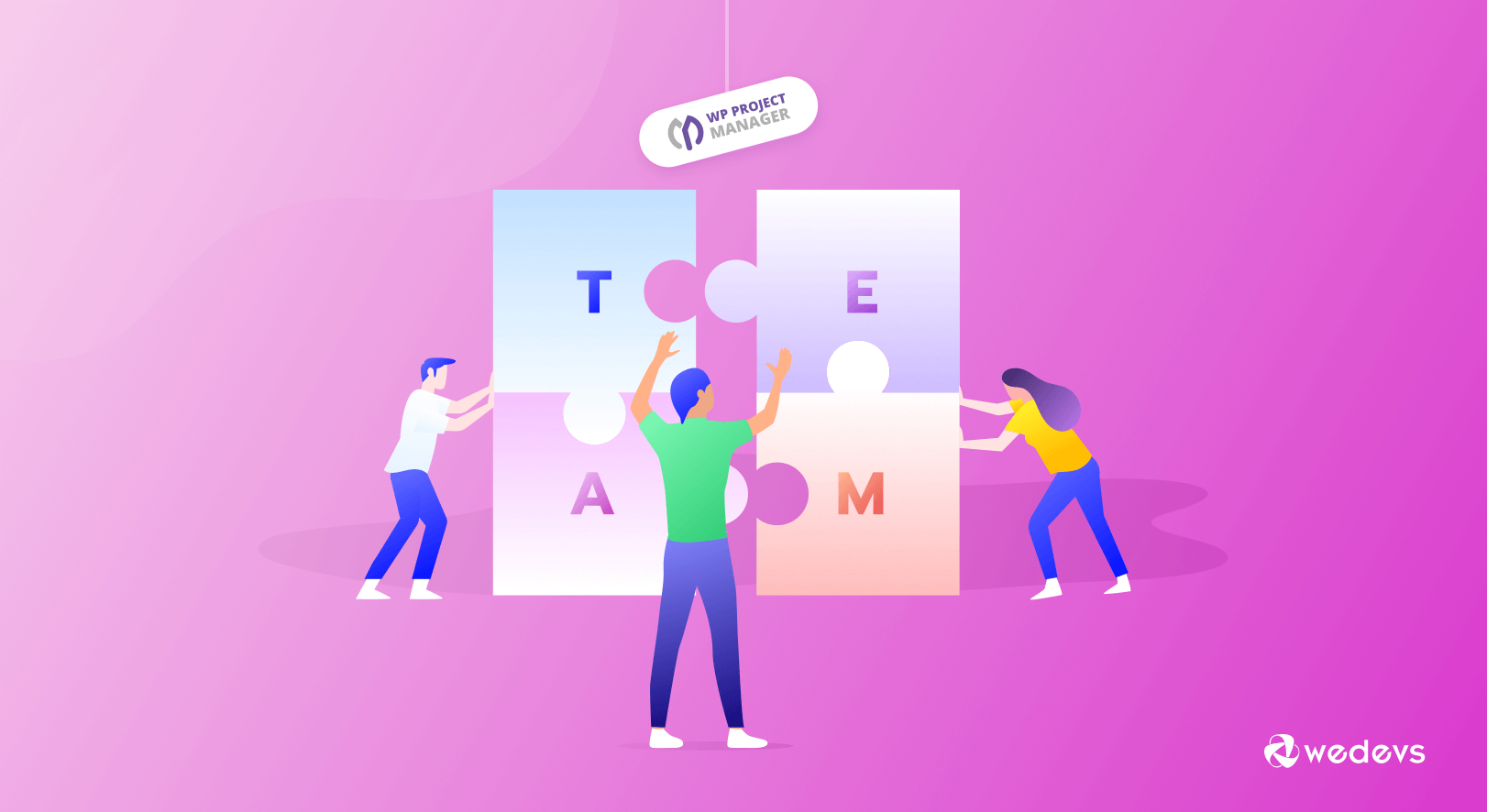 If a team is a must, how large should it be to keep a web store operating properly? We understand that it is essential to be especially scrupulous about expenditures at the beginning of an eCommerce journey. That's why we want to talk about the key roles in an eCommerce team.
Knowing where to start with e-commerce roles or how to expand your e-commerce team is a tough job. Which is why here is the best eCommerce team structure for starting your eCommerce business.
Director/Manager of eCommerce
Developer Team
HR Team
Accounting Team
Marketing Team (Outbound)
Content Team (Inbound)
Operation Team
Customer Support Team
Lawyers
Building an eCommerce team has always been a tough management task in any organization of today, as the concept of running an eCommerce department has always been filled with decisions of uncertainty.
But to make it legit, we need to adapt to the modern and contemporary team structure so that we can stick to the race. So, here is our further explanation of each above-mentioned points to keep you on the track in the race of eCommerce business.
You might not have all of these teams in place (at least, not at first), but what's important is that you have a plan for each of these elements. For example, having a plan for your tax records is important from the beginning, but you might not have a dedicated finance team until a few months down the line.
Director/Manager of eCommerce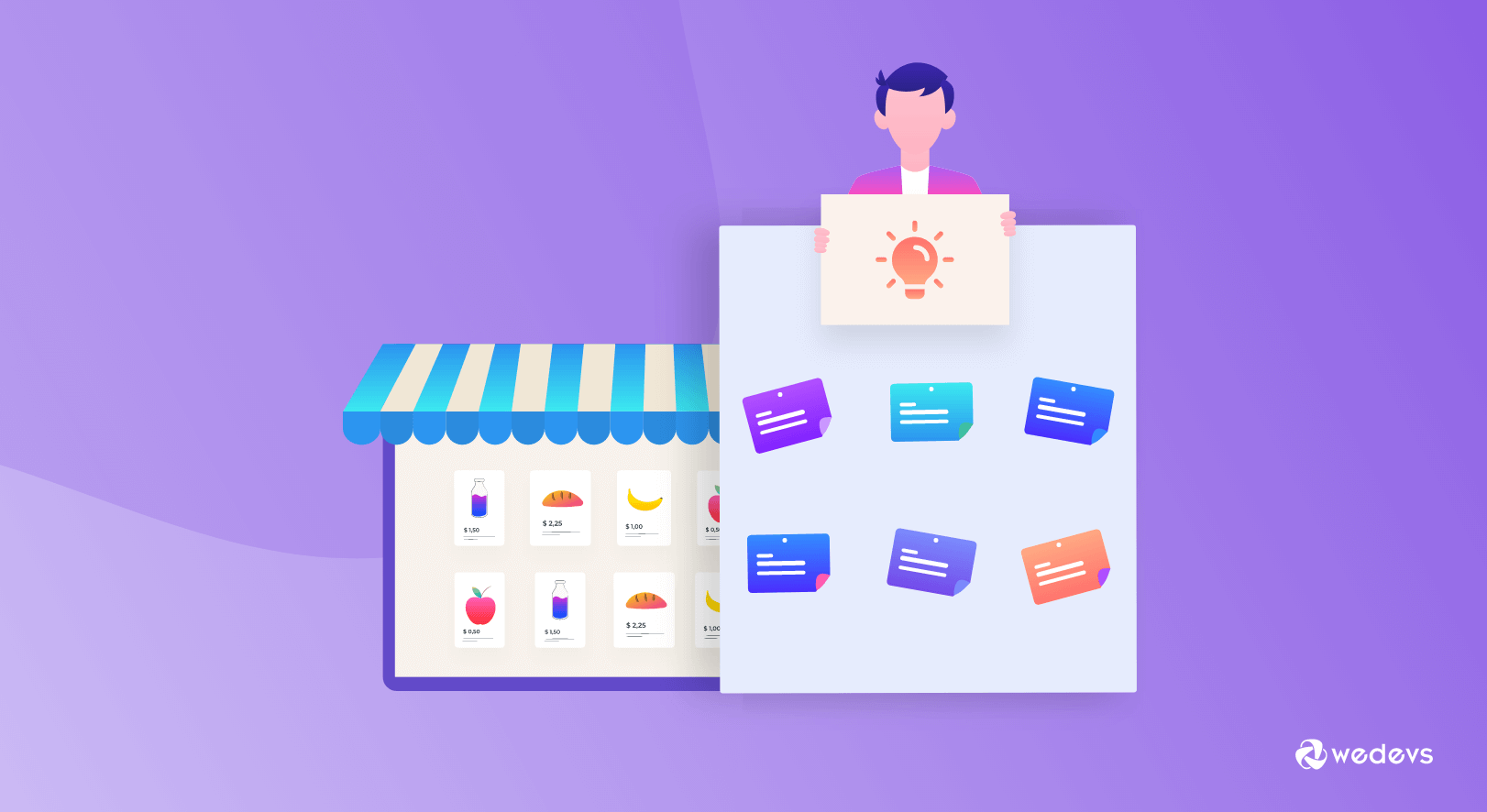 Our best eCommerce team structure guide starts with the director of eCommerce. You can be the director of your eCommerce business. Or, you can hire anyone else who has that level of expertise to run a startup. But remember this person is responsible for overseeing the entire eCommerce operation and making sure that each team member or department is doing its job.
Tasks for the eCommerce manager include overseeing buying, web sales, contracts, managing partnerships, reporting, contributing to strategy decisions, budgeting, and generating P&L statements.
For smaller companies, the director of eCommerce is responsible for carrying out additional core tasks rather than overseeing other employees. Additional tasks can include aspects of digital marketing and site administration.
This man should be loyal, responsible, dedicated, and skilled to manage a team. He inspires his fellow team members to overcome the failure and at the same time brainstorms together to find out solutions.
Developer Team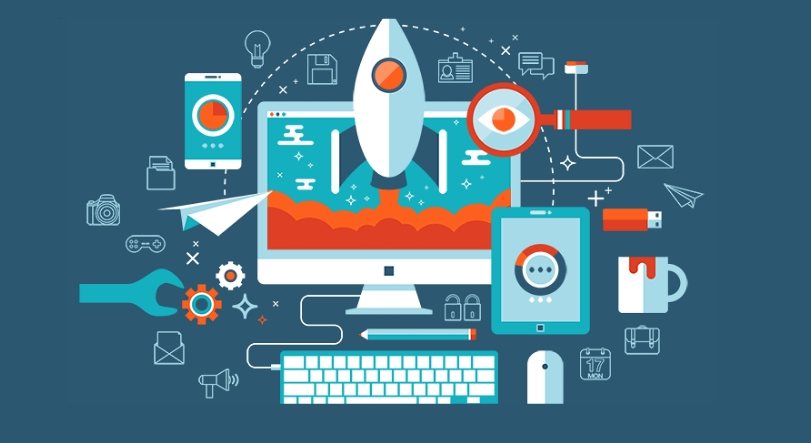 It is obvious that you need an online appearance to launch an eCommerce business. Will you have an in-house web team or will you hire a web agency to help with this? This may depend on the size of your store.
If you have a very simple catalog of products, you may need minimal support. On the other hand, if you have an extensive product range, with varying sizes, delivery info, and stockists, you may want to invest in a combination of an in-house team and an expert eCommerce agency partner.
Whichever options you choose, make sure you have included the following topics in your list before launching.
Responsive Design: Consumers are increasingly embracing mobile shopping, so ensure your site supports smaller screens like mobile and tablet.
User-friendly: In eCommerce, your website is your storefront; therefore, it's essential that your site is easy to use and efficient to manage. And, users can find anything easily as well.
Payment and Filter Options: On a foundational level, this means it should be aesthetically pleasing, process various payment types, offer multiple search and filtering options. Additionally, it should be able to support the complexity of your product or service catalog, connect with inventory, and generate financial reports.
It's important to note that while you may not need a web developer in house, but you will need someone who can make occasional alterations and updates to your site.
HR Team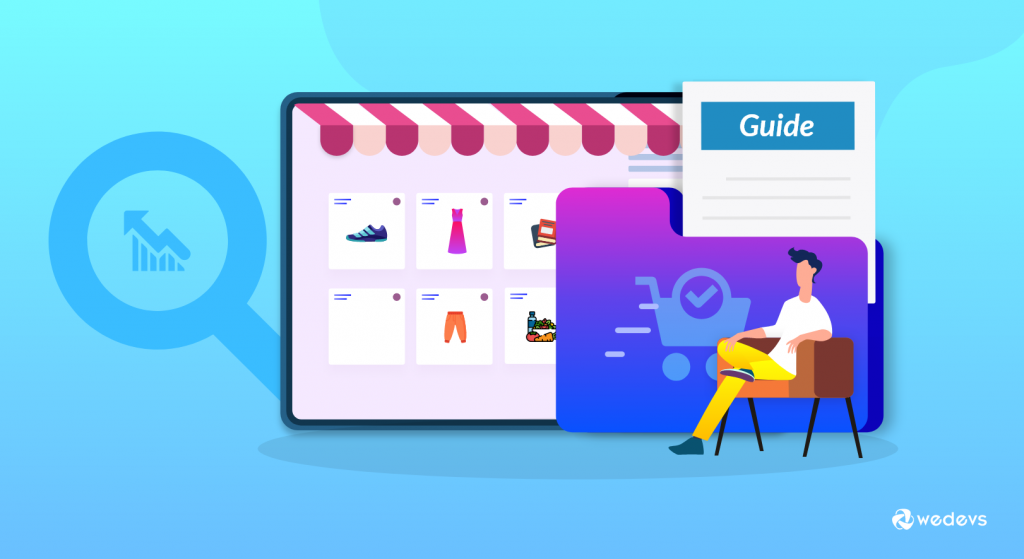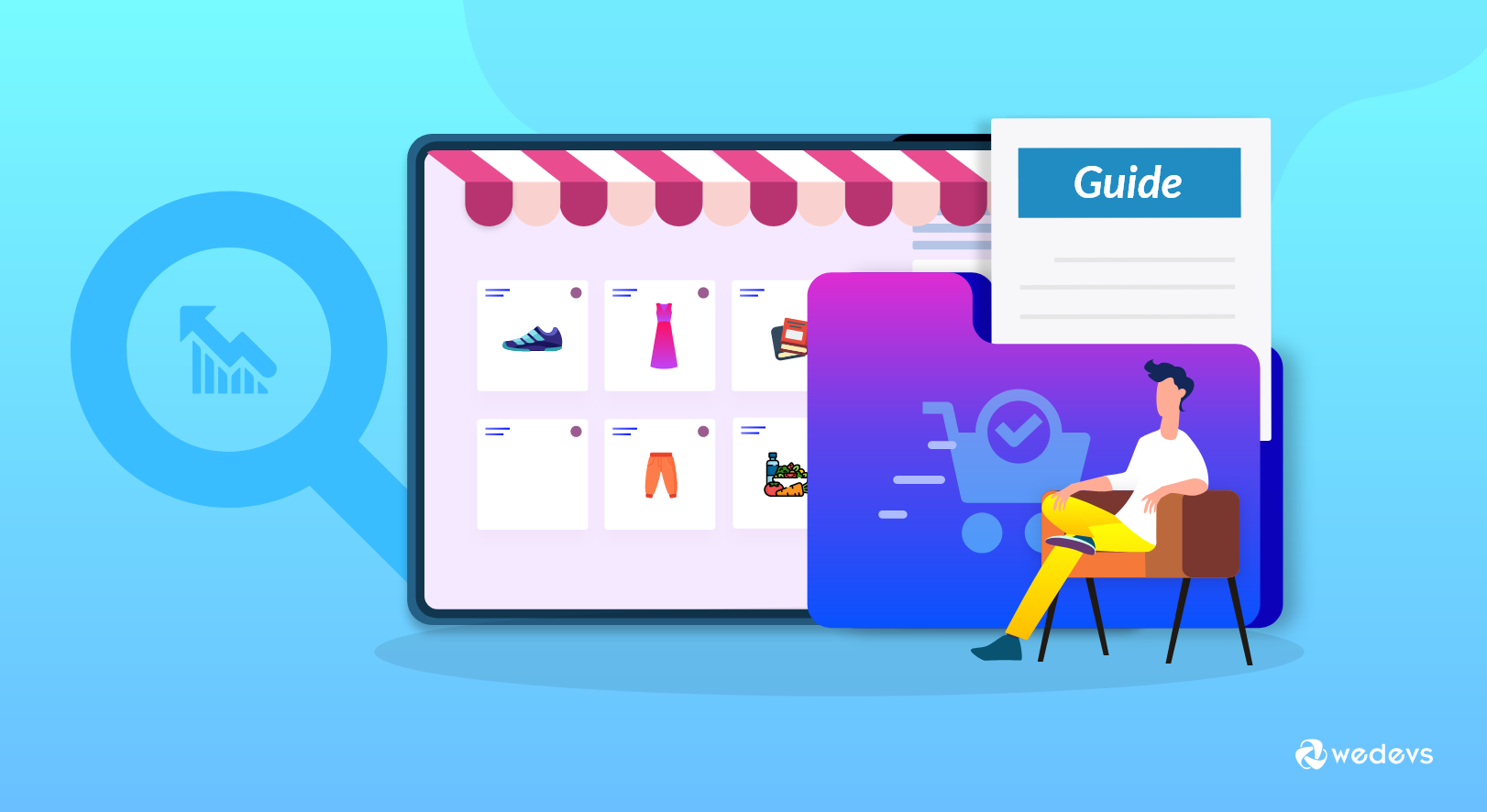 An HR team is the powerhouse of a company. They keep track of your employees, their performances, and payroll. They make the report of it as well. You can take decisions according to their reports like whether your company making progress or not. And, for that progress or demotion which employee is how much responsible, you can easily track it.
Here are some of the notable tasks that should be performed by your HR team to keep moving your eCommerce business.
Number of Employees: Keep records of the total number of employees who are currently working for you. If anyone is added or fired, they update it. They also update employee's location, source of hire, pay rate, reporting to, and many more.
Departments & Designations: If any new employee is hired, HR update the information on which department they are hiring for and their designations.
Latest Announcements: If there is any event takes place, HR announces it so that everyone gets notified.
Who's on Vacation: When any of the team members is absent, HR informs to the team.
Leave Calendar: HR approves the leave request, assign govt. holiday and make a calendar of it.
Attendance Widgets: They keep track of the check-in and checkout information of every employee.
Hiring: Hiring new members is conducted by HR. They set the question paper (if there is any written part), take interviews, give the brief of onboarding, and welcome new members.
Hiring, onboarding, employ management, leave requests, payroll, etc take up a huge amount of time, and that's time you simply don't have when you're running a business. If you have a growing eCommerce team, you should consider a small team with HR management software so you don't have to worry about timely payroll, insurance, recruitment, and the like.
Accounting Team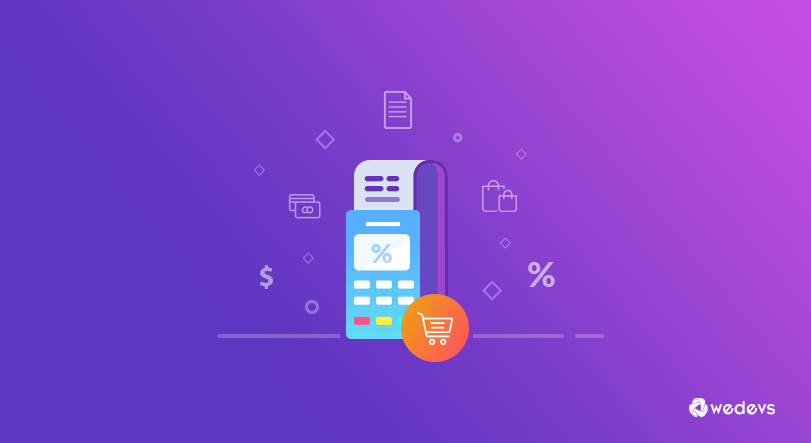 Whilst accounting is often considered the 'boring' part of growing an eCommerce business, it's incredibly important. Having inefficient accounts procedures will not only stall your growth but may also have wider, more serious legal complications.
So get ready with such an accounting team who are liable to perform the below-mentioned jobs.
Users: Accounting team creates customers, vendors, and employees profiles who are new at your business. They keep updated every users' information.
Sales: They receive payment, create or delete invoices, track sales information for final reporting.
Expenses: This team is liable to manage all the nitty-gritty of expenses like creating expenses, creating and paying bills, and many more. Basically, when you buy anything for your inventory, they keep the record.
Bank Account: They handle the bank accounts for receiving money from customers, spending money on vendors, and transfer money between Petty Cash and Savings Account.
Tax: If you are doing any kind of profitable business, you must pay taxes. The accounts team handles taxes by creating tax zones, tax categories, and communicating with tax agencies.
Reports: Creating reports from ledger books and vouchers are quite a time-consuming and exhaustive process. This team creates trial balances, ledger reports, income statements, sales taxes, balance sheets, and many more.
Managing all this sensitive stuff is really time-consuming and critical if you want to handle it manually. Instead, provide your accounts team an automated Accounting software so that they can handle all these responsibilities smoothly and smartly.
Marketing Team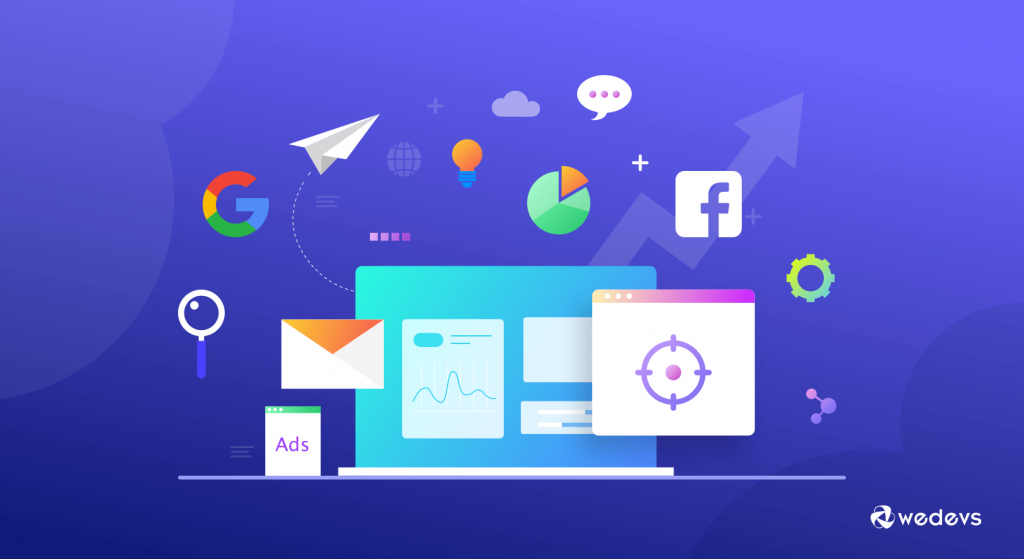 When we are talking about the best eCommerce team structure, the marketing team is one of the key parts of it. Basically, they play the most vital role in spreading out your product's name and features. They perform several tasks like,
Analyze, synthesize, and present data in a way that is actionable for project stakeholders and executives.
Communicate eCommerce business performance through a variety of metrics, OKRs, and KPIs, including share of search, product page performance, brand compliance across retailer channels, sales rank, and more.
A marketing team may be the team responsible for the ongoing growth of your customer base and so an investment in marketing is investment in your future growth. They also perform,
Email Marketing: Email marketing is a cost-effective marketing process that can help you to engage customers easily. Use it to outreach your customers and let them know your current update, feature, discount, sales off news, and many more.
Competitor Analysis: Your marketing team analyze the competitor and let you know what they are up to right now and how they are performing in the market. It's a good practice to keep improving your business.
Social Marketing: Nowadays social marketing has an immense influence on the selling growth of your eCommerce business. You can track and target your audience from social media by sharing your products there.
Content Marketing Team
Content marketing is an integrated marketing that involves a strategic approach in creating, curating, distributing, and sharing content. So that you can educate, engage, improve brand visibility, generate leads, and achieve your marketing goals.
It helps to create a brand identity and builds trust among your customers. More importantly, it's one of the best ways to improve your site SEO score for an eCommerce startup. Unless you get a good ranking on search engines, you will suffer in selling products. Their top responsibilities are,
Create engaging content for a variety of mediums, including web, social media, print, and more;
Utilize strong communication skills to create compelling content, highlighting strong attention to detail and exceptional grammar;
Experience with marketing automation software, such as HubSpot, Marketo, and ActiveCampaign; and
Up-to-date with eCommerce trends, which drive his or her innovative and experimental multimedia strategies.
Note: If you have a small team or plan to launch an eCommerce startup with a few members, you can merge your marketing and content team in a single team. But you should keep separate plans for both of the teams for your upcoming days.
Operations & Inventory Management Team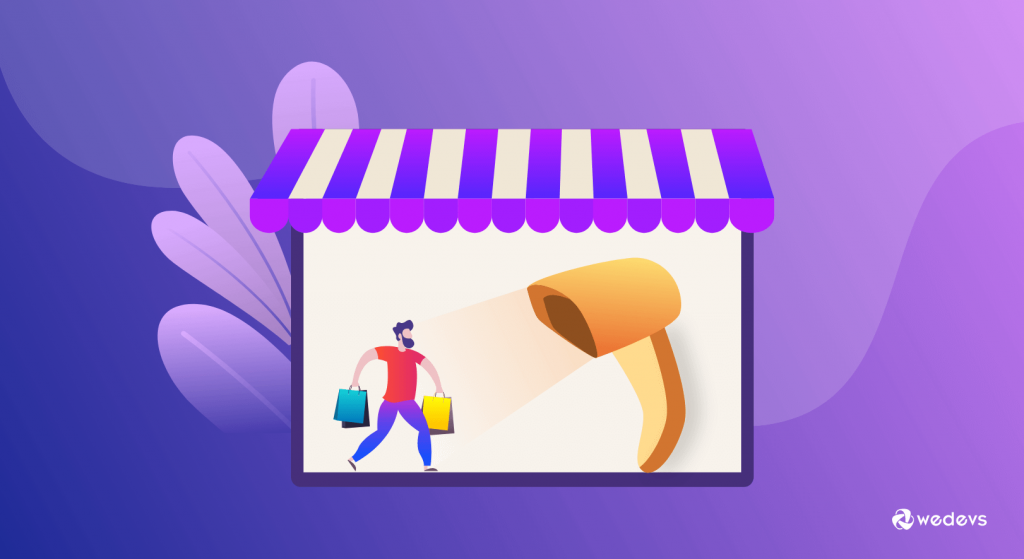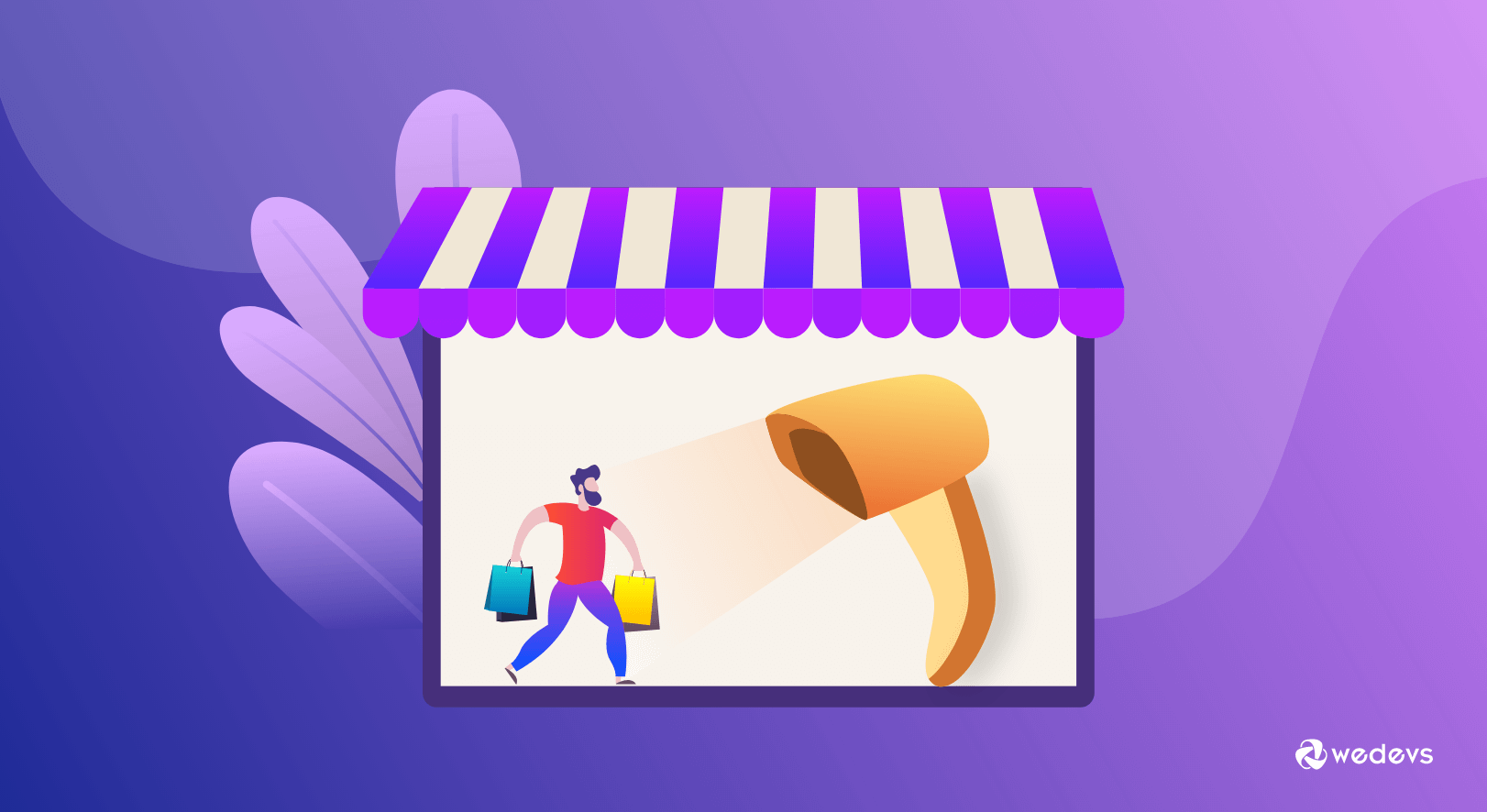 Your operations team will cover the majority of the handling and management of your products, so making sure that you have efficient operations will allow you to dispatch products quicker and handle more orders.
They ensure that the website works seamlessly from the shoppers' perspective. The operations team's tasks include inputting and monitoring SKUs (Stock Keeping Unit), ensures that all the product listings are displayed properly, verifying discount code functionality, and assessing load speed.
They also monitor the customer's journey throughout the digital shopping experience, A/B testing layout options, and other duties related to user experience.
Additionally, this team ensures that front end sales numbers match inventory accounting. They immediately take action if there is a lacking of any products in the inventory.
Customer Support Team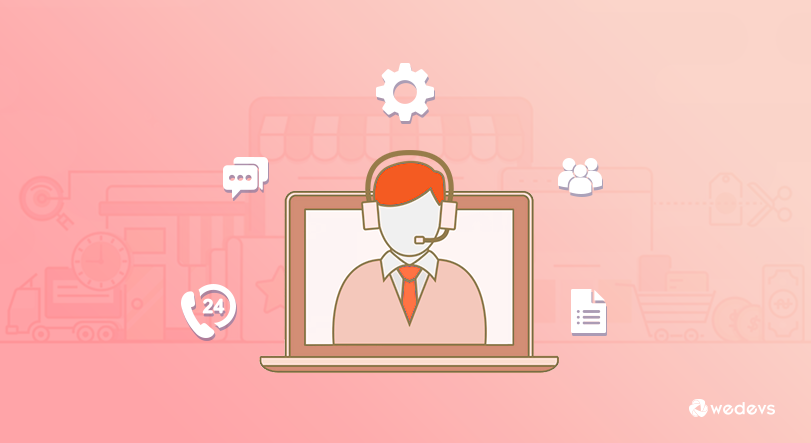 Customer service varies from other industries in that eCommerce staff don't typically encounter customers face-to-face. Instead, eCommerce brands often hire an employee to use live chat and answer calls and sometimes deploy chatbots to correspond with customers.
The main responsibility or we can even say a mission, of customer support agents, is to assist web store visitors and customers throughout their shopping journey.
Whether buyers have stumbled upon an issue, need more details on product assortment or company services, want to confirm order dispatch, or seek follow-up support – they expect a customer support team to address their question swiftly.
Having a team in place for dealing with any angry customers will mean that you're more likely to manage them in a positive, polite, and structured way – meaning you're far less likely to lose their custom.
Lawyer (Legal Advisor)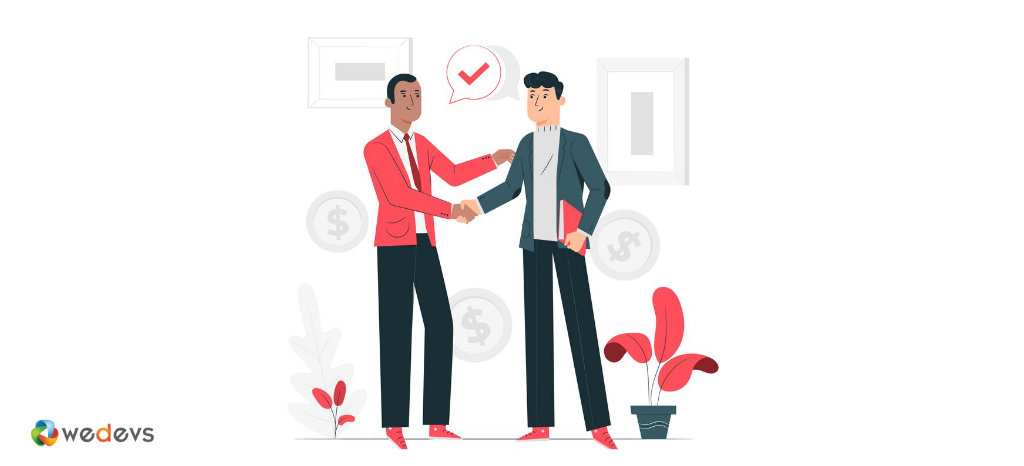 If you are planned to make the best eCommerce team structure, count lawyer is a part of it. Make a lawyer available to keep your business protected from some unwanted illegal actions.
As you know eCommerce business is all about selling products to customers. So, an unwanted event like bad products can be sold unintentionally and it's a common mistake. If your customers take legal action against you, a lawyer can defend you and protect your reputation from that kind of scenario.
Apart from it, they handle all the government and states taxes and vates. They look after your all the legal activities.
You don't need to get an in-house lawyer for 24/7. Instead, get a freelancer or contractual lawyer who will work for you if needed.
Best eCommerce Team Structure Layout
Here is the layout of your whole team that we have just discussed above. This is the gist of this long discussion that will help you when you are in a hurry and want to take a quick look.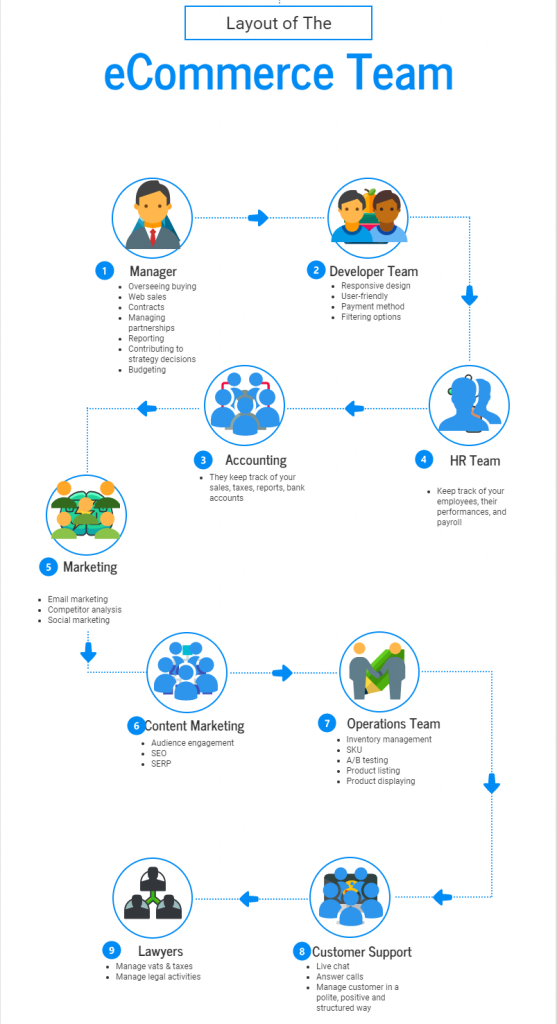 Essential Tools to Launch & Manage an eCommerce Startup (with Price)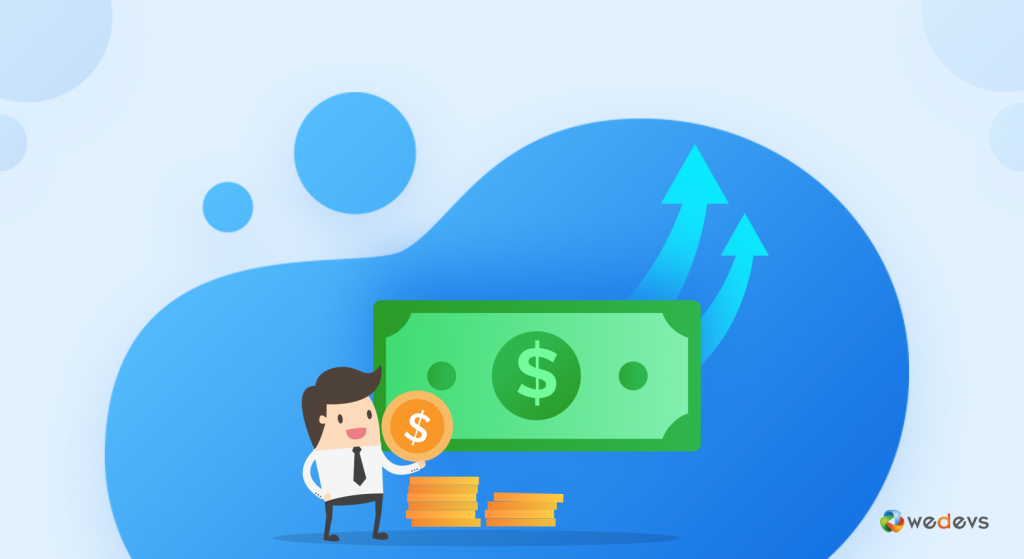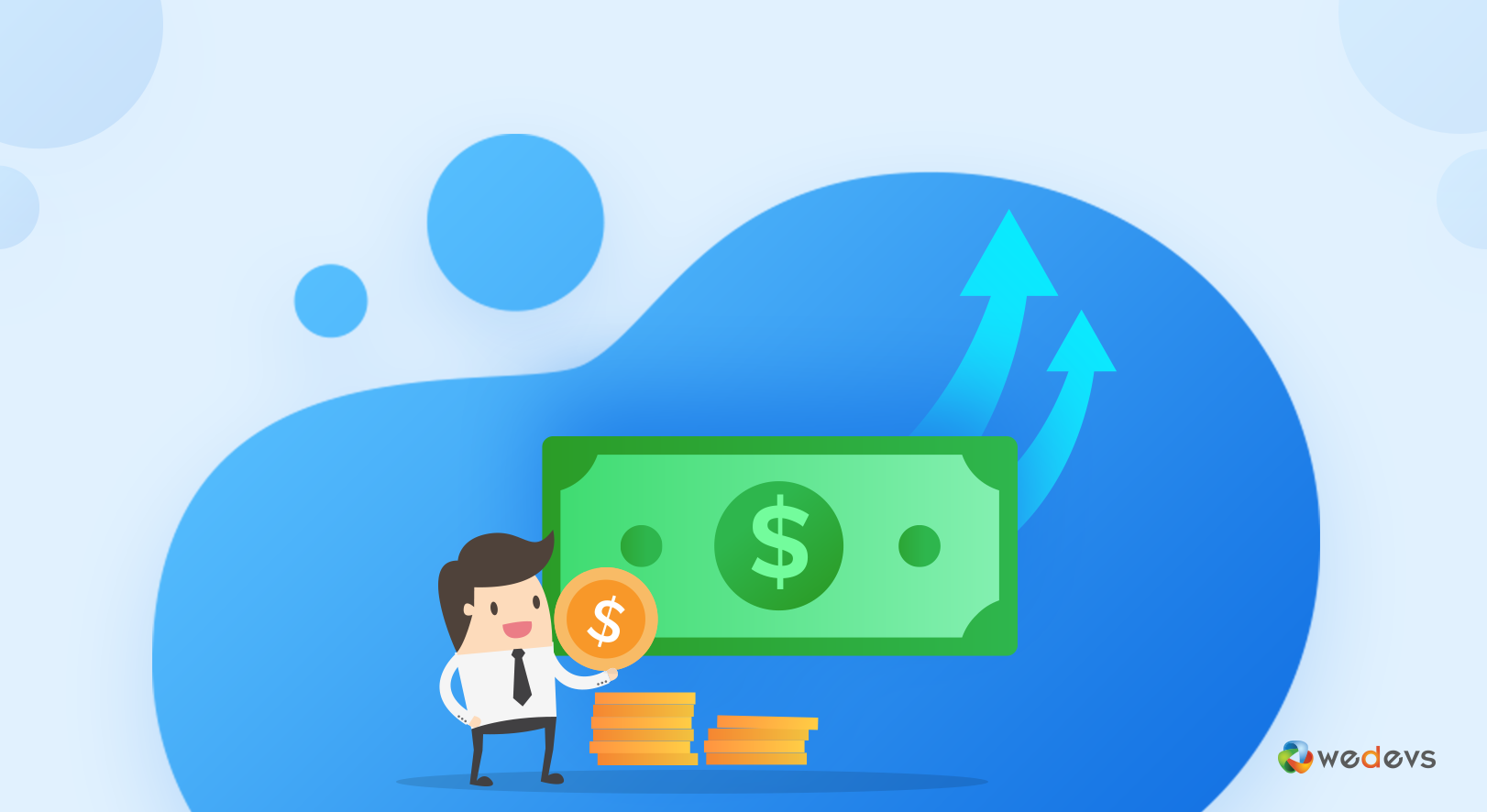 Launching an eCommerce business is not rocket science. You can do it yourself if you have a proper budget estimation idea ready on your hand. Let's make an idea of how much it will cost to launch an eCommerce startup.
WordPress: At first, you need to be ready with a WordPress site. And, as you know you can download free from WordPress official site.
WooCommerce: You need WooCommerce to build an eCommerce site. Surprisingly, you can download WooCommerce free too.
Dokan Multivendor: Dokan is a multi-vendor WordPress plugin. If you want to create an online marketplace, then Dokan is the most suited plugin for you. It starts at only $149 per year as a started plan.
User Frontend: User Frontend provides you the ultimate freedom of frontend posting and editing. It helps you in many ways like,
View detailed data and insights on all the important aspect of your website
Improves the comparing ability between the number of different posts at one place
View real-time reports on transactions, subscriptions, posts, and users.
Helps you in better decision making
Get author-wised post detail statistics.
The pricing of User Frontend starts with $49 per year.
ERP Software: ERP software is one of the most crucial things that you should consider. It includes,
HRM for the HR team
Accounting for Accounts team
Project Manager for managing any new project
Recruitment addons for managing hiring procedures
It starts with $149 per year.
Note: Remuneration of a team member differs from region to region. So, analyze your surrounding eCommerce business and try to know how much they are paying for their employees. Then make a plan of it according to your budget and requirements.
How to Hire the Right People for Your Team
After having the best eCommerce team structure, you might need to hire the perfect people for your team. As you know the hiring process should be according to your team requirements. Bad recruitment can pull down your company's reputation as well as team rhythm.
When you are hiring someone, be focused on some crucial points like,
Understand how the candidate's aspiration fits with the job
Consider evaluation strategies beyond the face-to-face interview
Pay attention to the questions they ask
Prioritize culture fit
Ask them what they're not good at
Take your time
Be crystal clear about expectations
Always trust your instincts
I am thinking about hiring and the hiring process gets done. Things do not work like that. You need to follow some steps.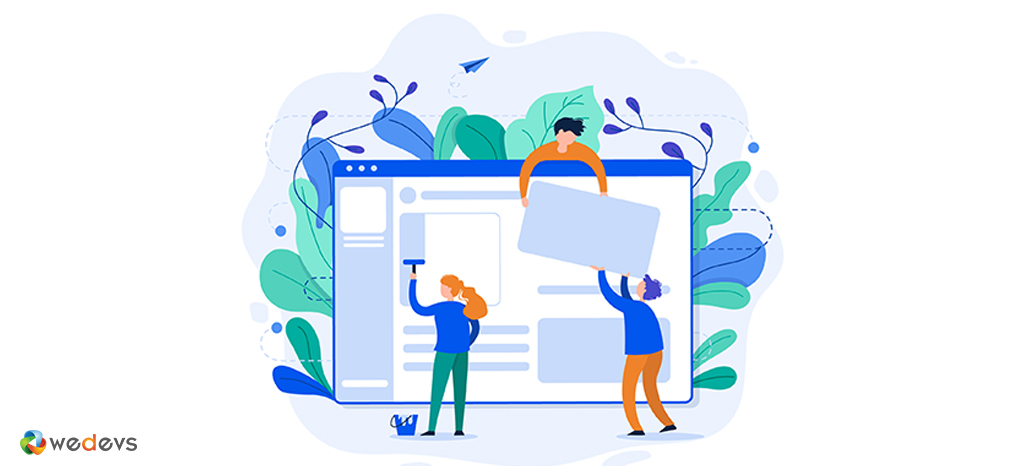 Publish Job Openings: Let people know you want to hire employees.
Create Custom Forms for Individual Job Openings: Create forms with mandatory fields and exclude unnecessary ones so that you can get precise information that you may need.
Build a Questionnaire and Take Exams: Prepare your question set of written exams for your applicants.
Generate Reports: After taking the exam, it's time to make their evolution repots.
Call Them for Interview: Finally, call them for a face-to-face interview session.
Hire & Import Data to Your HR System: Now, hire them who you want in your team. After successful recruitment, import their data to the HR system for further use.
The whole process from job posting to finally hire someone can be a nightmare for you if you want to do all these steps manually.
So, as a startup choose an automated system that will help you to get this job done within the shortest possible time and with perfection. You can use the ultimate WordPress Recruitment Plugin to create & manage job posts with ease.
Bonus: How to Become a Perfect Manager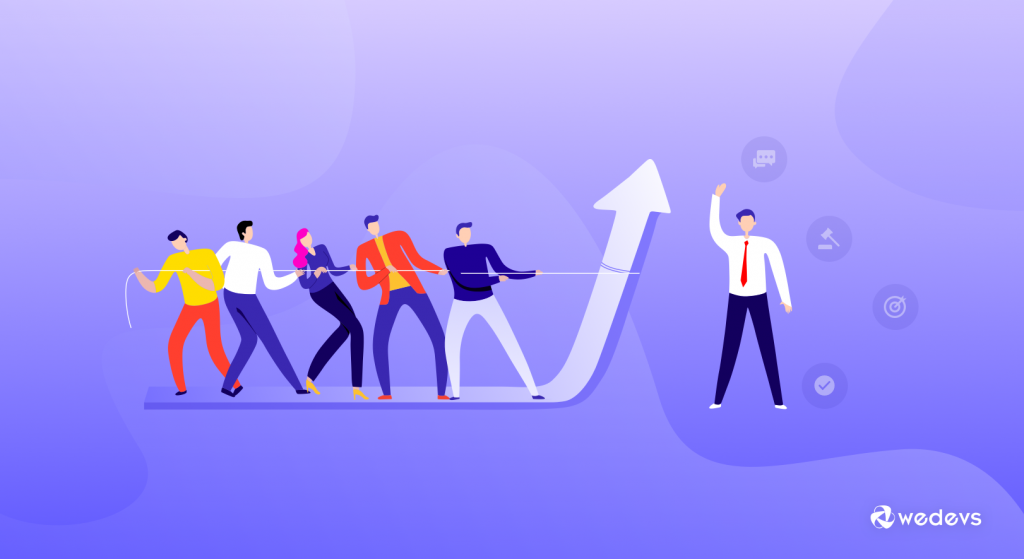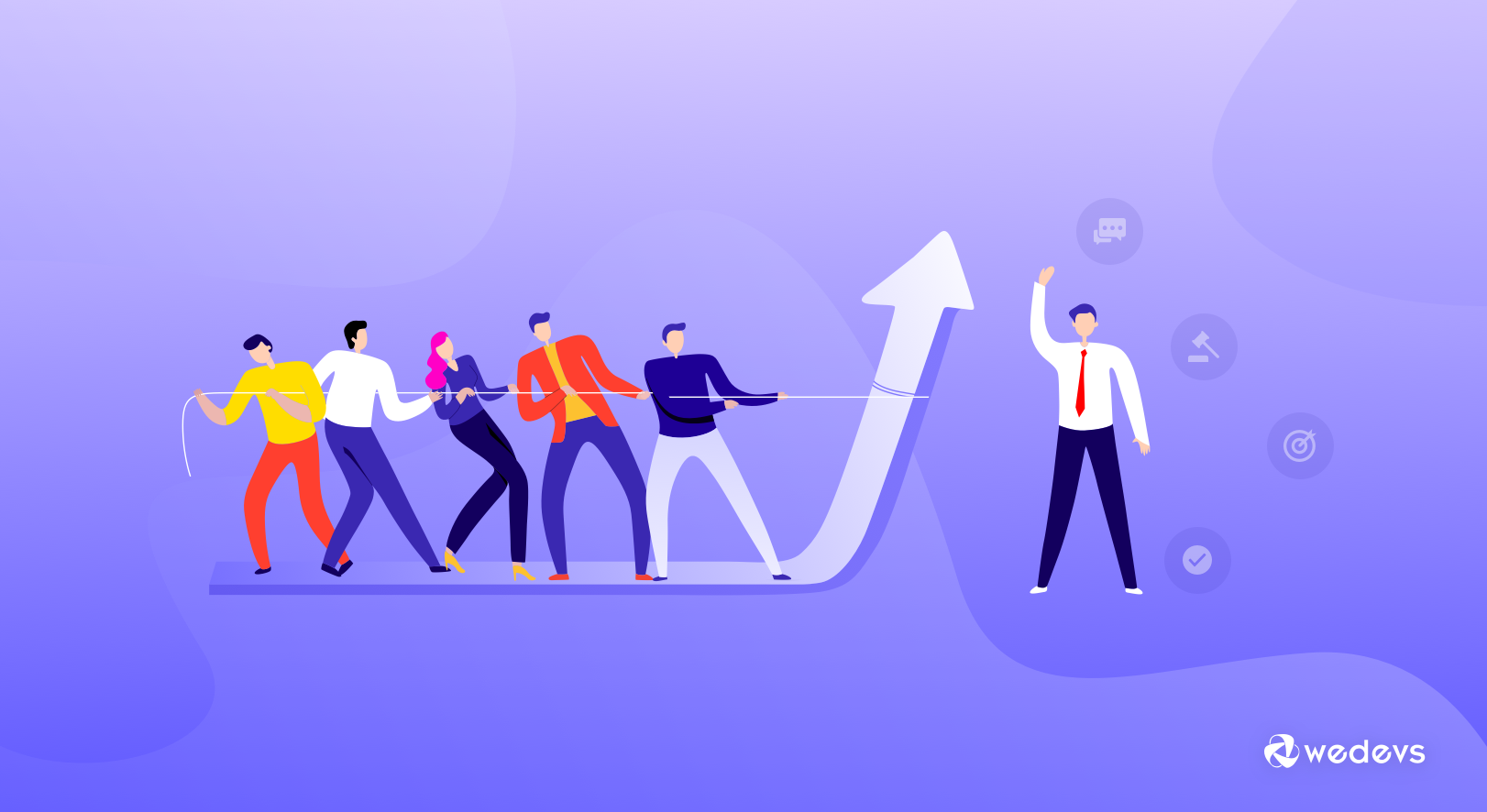 Let's assume, you have formed a proper team for your startup following this best eCommerce team structure guide. But what if you fail to run them seamlessly? So, stand in front of a mirror and examine yourself what lacks you to be a great leader.
Because when your team grows, managing people, building company culture and cultivating relationships becomes increasingly complex. Without being a great manager, you can't keep everything on the right track. Having said that you should remember, great managers are never born, they get created.
So, you should have the right mind setup and proper skill to reach that level. So what does it take to become a great manager? Well, we can sum up like following,
Knowing the Team Better Than Other
Having a Clear Goal & Mission in Mind
Communicating Well & Regularly
Planning Ahead Fore-sighting the Big Picture
Giving Credit Where Its Due
Taking Risks with Confidence
Checking Results to Provide Proper Direction
Being Fair to One & All
Challenging Own Managerial Skill
Having Fun & Sharing Light Moments
So prepare yourself before facing any embarrassments while managing your team. Only a great manager can lead his team to the peek. And don't let anything hold you back to be a great manager.
Follow this Team Building Guide and Grow Faster
Your business will never be successful, if you first don't have a suitable team. A company's execution team is key to any future achievements it might get.
So get your team ready (at least make a plan) according to this best eCommerce team structure blueprint before launching your startup.
Your turn! If you need any help in identifying solutions to any of the above, we can offer some insight from our years of eCommerce specialism – you can ask us anything in the comment section below. We do appreciate your efforts.