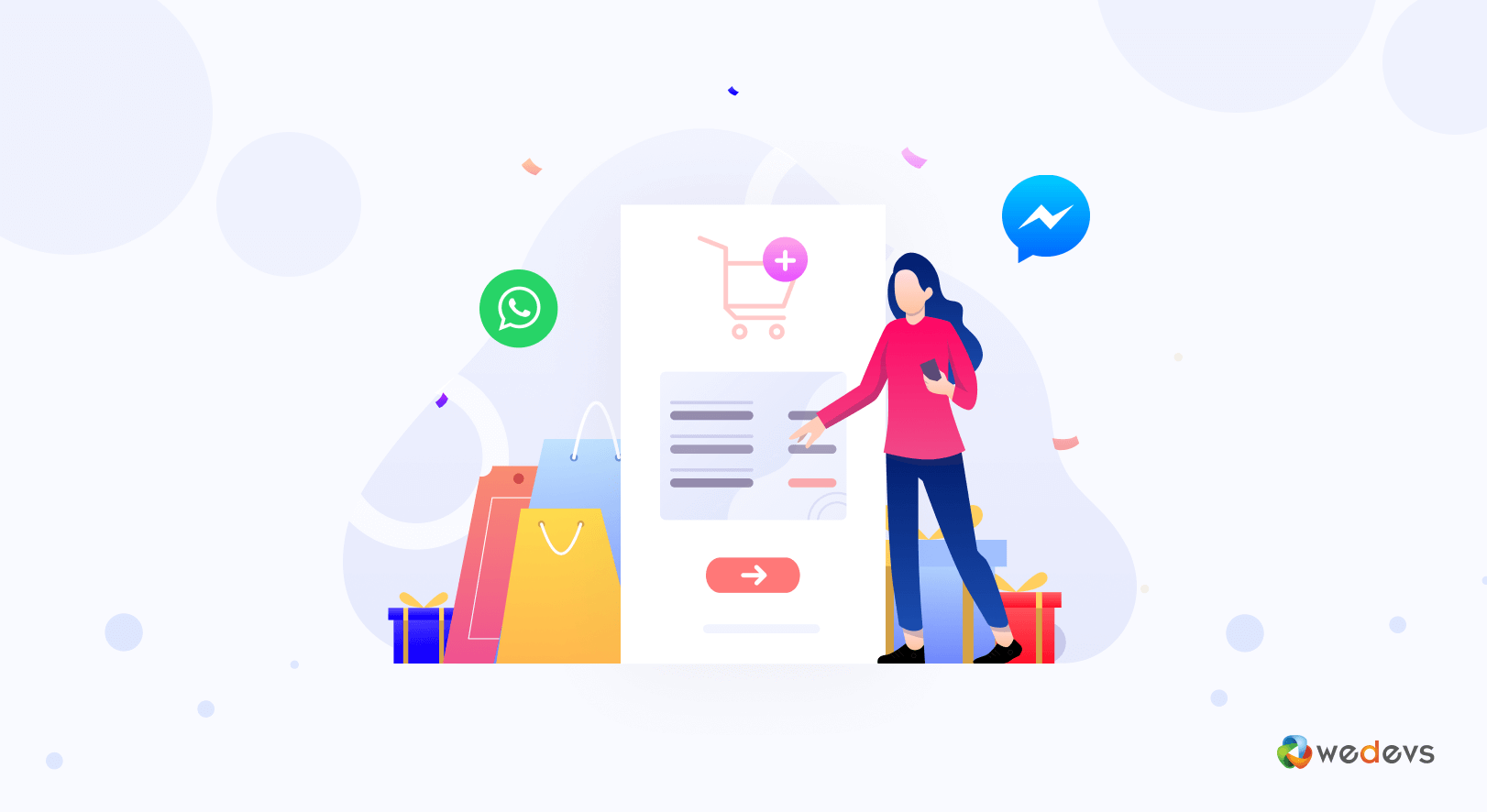 How Conversational Commerce Can Revamp the eCommerce Industry in 2023
Whether it's for the global pandemic or technological advancement, our shopping behavior has changed a lot. We prefer online shopping rather than going to the store physically. But along with the rise of eCommerce, retailers are facing challenges to personalize customers' shopping experience. This is where conversational commerce comes into play.
The conversion rate of the online shops is on average 10% which is, unfortunately, lower compared to the physical store conversion rate lies between 20% to 30%. One of the main reasons behind this could be a lack of communication.
At physical stores, customers get a visual and tangible experience which is mostly missing in digital shops. Since online shopping is the new trend and the number of digital buyers is increasing day by day. Hence, eCommerce owners should offer a more personalized real-time customer experience.
In this blog, you'll get all the ins and outs of conversational commerce along with real-life examples. I can assure you that using these effective tips will definitely bring some significant hikes to your bottom line.
What is Conversational Commerce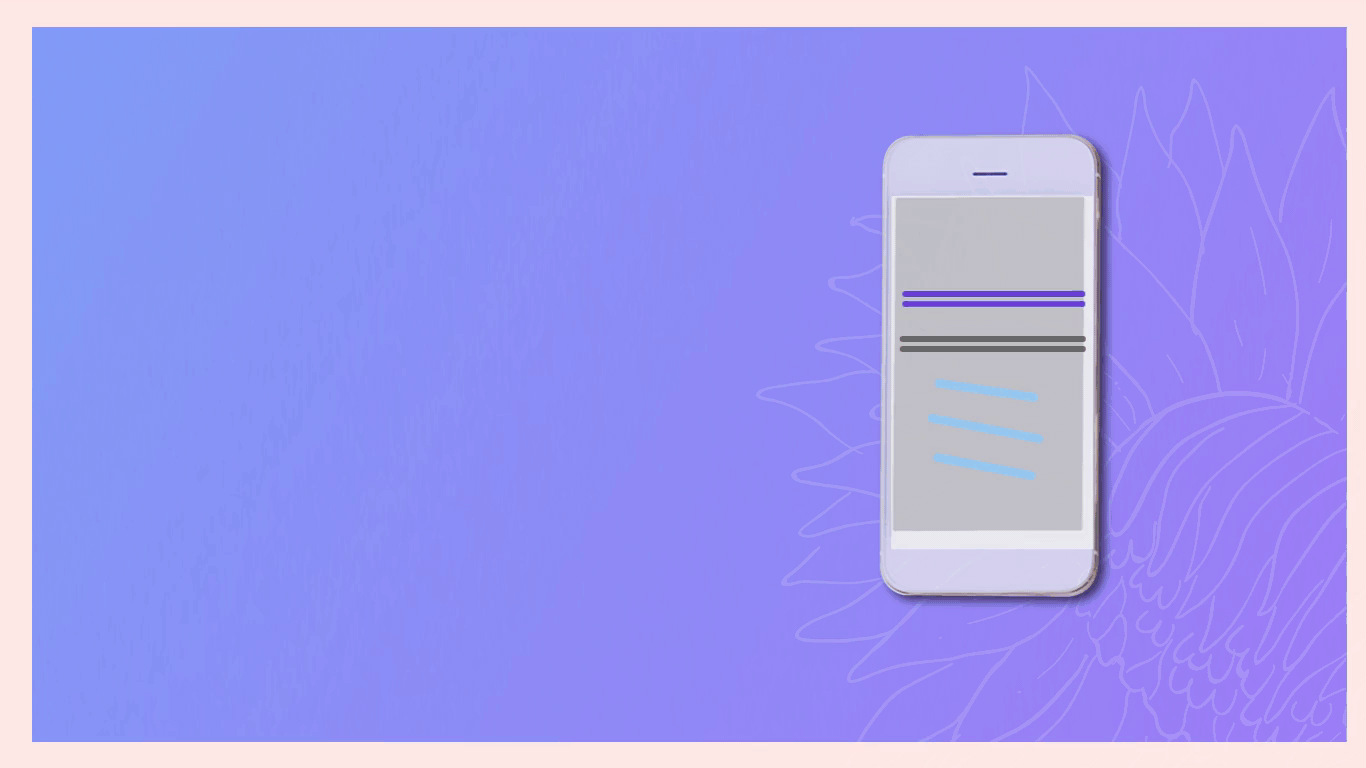 Conversational Commerce refers to ensuring smooth communication with brands through conversations using apps like Facebook Messenger, WhatsApp, WeChat, Chatbot, and others. It connects a brand or retailer with consumers and prospects so they get instant solutions and feel engaged. It requires bots and humans to work together to bring the best results.
The American blogger and inventor of the #hashtag concept Chris Messina first coined the term 'Conversational Commerce' in his Medium post back in 2015.
He brought this thought to enhance the eCommerce customer experience by providing friendlier, more personalized interactions. He states that "Conversational commerce is growing, and concierge-style services may become the primary way in which people transact on their mobile devices."
Related Resource: Rise of the Chatbot Marketing- How a Digital Entity Can Promote Your Brand.
Why Should Brands Opt for Conversational Commerce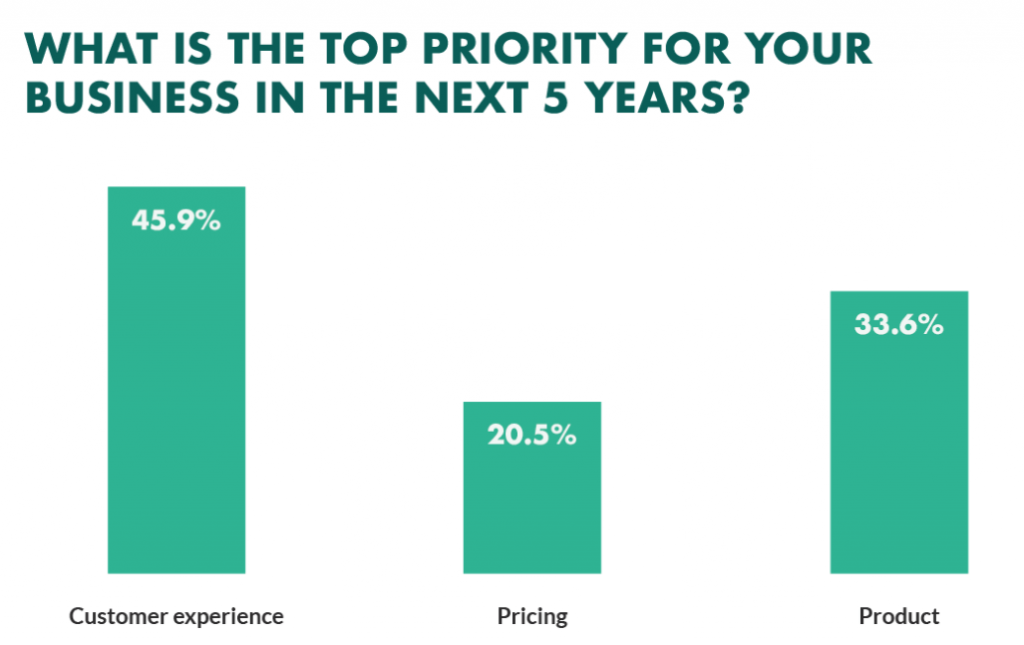 Conversational Commerce helps online retailers to-
1. Build a strong relationship with customers
2. Ensure personalized digital customer experiences
3. Provide instant solutions to users
4. Drive visitors immediately into the sales funnel
5. Create a scope for showing brand authenticity
To survive in the competitive eCommerce industry, there is no other way than to provide the best user experience.
Better user experience ensures-
Easy navigation
Find their desired products
Easy checkout and payment, etc.
SuperOffice conducted a survey on 1,920 business professionals to know their number one priority for the next 5 years. And Customer experience (or CX) came at the first position of priority beating product and pricing.
For both B2B or B2C businesses, you need to realize that you're dealing with real people with real emotions. A personalized human interaction gives your customer the confidence to spend their money. In fact, people love to hear reviews for a chosen product from an expert salesperson.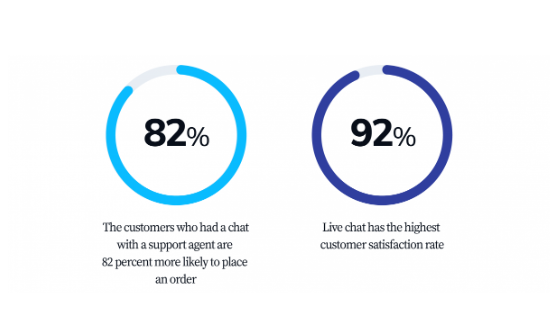 Though for an Amazon-like shop it might be difficult to ensure human interaction at every point. In this situation, you can take help from digital tools like AI-powered automated tools or chatbots. However, ensuring human interaction is always the best way to enhance the user experience. More than 60% of buyers would return to a website offering live chat.
Evidently, it is one of the areas where you can differentiate your digital customer experience while ensuring a personalized shopping experience for your customers. So they can feel themselves a part of something bigger than just making a purchase online.
Types of Conversational Commerce Brands Can Utilize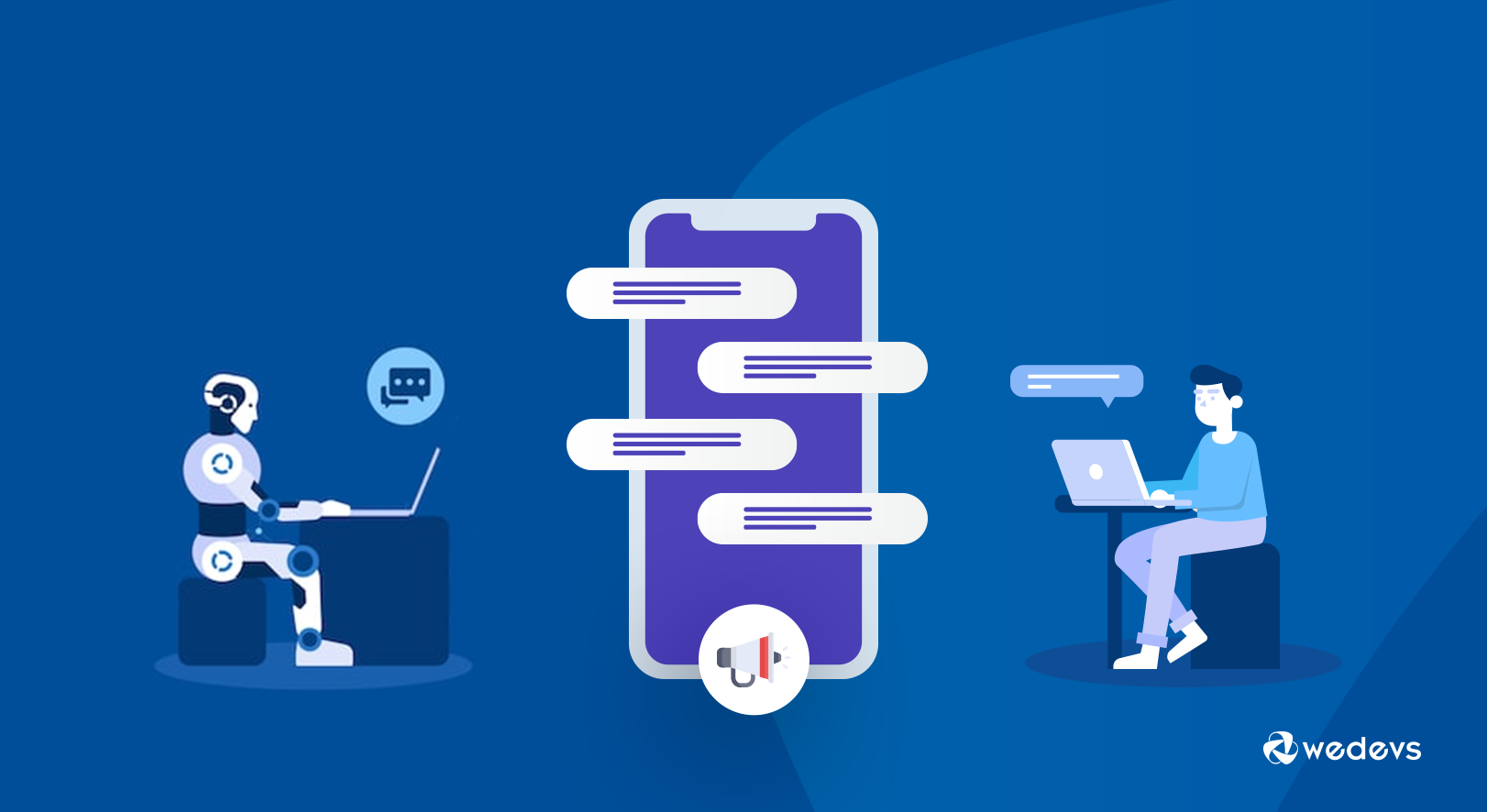 There are five primary channels for conversational commerce. They are-
Messaging platforms
Chatbots
Live chat
Emails
Voice assistants
Messaging Platforms
Popular messaging platforms like Facebook Messenger or WhatsApp allow users to interact with a brand at their convenient time. Many companies or retailers embedded messaging channels (according to their user's availability) in their websites or apps. So, customers can easily contact them regarding products details. On the other hand, brands get the chance to reach their audience by offering attractive deals.
Facebook and WhatsApp have over 1.3 billion and 2 billion monthly active users respectively. These platforms give eCommerce owners a huge opportunity to connect with their customers on a deeper level.
Surprisingly, these apps have 20% more users than social media platforms. People can share memes, gifs, and emojis on these apps which makes the conversation more interactive and engaging. Once a customer is emotionally attached to a brand, they always prioritize them for purchasing.
Live Chat
eCommerce live chat allows customers to do real-time conversations with an agent or a bot. It's a great way to boost your customer satisfaction by providing rapid solutions to their queries. In fact, 78% of buyers wouldn't shop with a retailer again after bad customer service.
Live chat gives you the chance to interact with your would-be or exciting customers in real-time. This means you can build a personal connection with them. By ensuring a personalized response, you can easily nudge people towards your brand. According to statistics live chat contributes around 45% to the conversion rate.
Due to the massive response of users, many online business owners intend to implement live chat as a part of conversational commerce. However, there is a downside to live chat. If a customer leaves your site or has no action for a few seconds, the conversation will end and disappear.
If you are a marketplace owner, this guide helps you to Get More Sales Using Dokan Live Chat Module.
Chatbot
A lot of brands introduced chatbots and other forms of automation to make the user's journey remarkable. A chatbot has been trained for human-like conversations with users via text messages on chat. In this way, brands can attend more visitors with a quick response as well as offer human-like interactions.
Businesses can set all the common queries in the system, therefore, visitors don't need to wait for long. Instead of giving the same answers all day, salespersons also get the flexibility to focus on more complicated issues.
Chatbot ecommerce conversions are expected to reach $112 billion by 2023.
However, it builds 2-way communication with the customer. This system not only tells them things or guides them, but also listens to their queries, learns their characteristics, and respond with more accurate solution. Moreover, it doesn't require that much-dedicated labor compared to live chat. Indeed chatbots help in cutting operational costs by up to 30%.
Related Resource: How Chatbot AI Help Grow Your Business in 2022.
Email
Email marketing is an age-old marketing channel that still has a great impact on link building. According to Statista, 4.03 billion of the global are using email in 2021. Hit the right inbox with the right offer. It boosts your chance to build a strong relationship with the prospect. You can use this tool to bridge a connection with both exciting and old customers.
Email lets you personalize a conversation and readers can respond at their convenient time. In order to make your email work like chat can sometimes be tricky. You, therefore, need a proper plan, the right email automation tools, and a well-defined business goal. Moreover, email apps can turn traditional email into a more chat-like experience for customers.
Voice Assistants
Current statistics claim that 41% of adults use voice search at least once per day. If you optimize your eCommerce store for voice search it enables customers to search for products by solely using their voices. They don't need to give any manual keyboard input. To some extent, voice search queries for e-commerce works in the same way as Apple's Siri or Amazon's Alexa.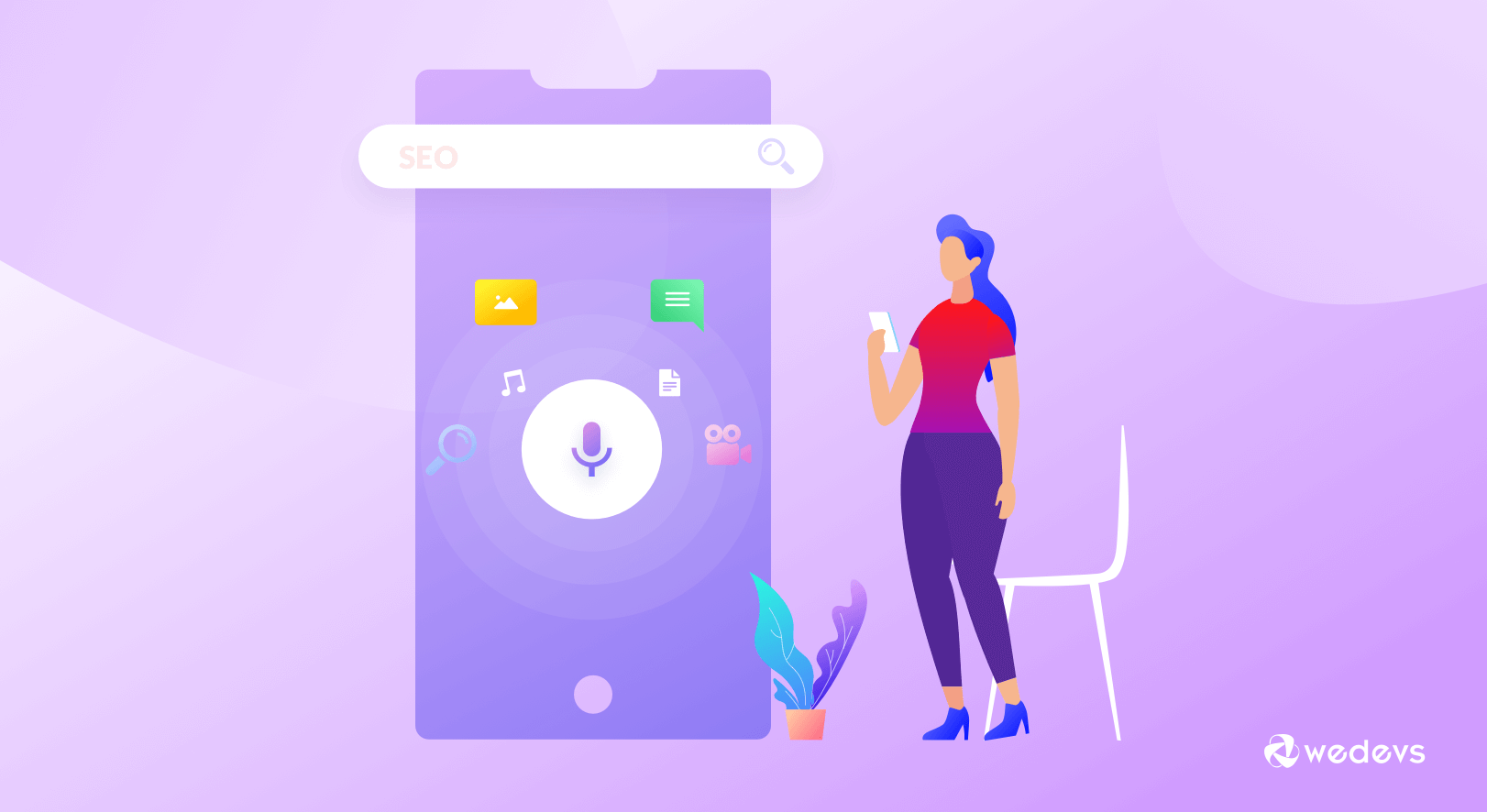 Voice search uses AI voice recognition that allows people to search for things without typing. With the help of AI, it identifies the words and phrases a person uses to search for a product. By simply clicking on the microphone icon a customer can initiate a voice search from their devices. hence, voice assistance reduces the effort of typing and gives a feeling of physical conversation between buyers and sellers.
Related Resource: Top 10 Voice Search SEO Techniques to Keep Your Audience Graph Higher.
5 Conversational Commerce Use Cases You Can Utilize
This may surprise you that eCommerce has lost more than 46% of its potential buyers because of unanswered FAQs.
There is no doubt people mostly choose online shopping to save their time. And global digitalization brings so many options in their hands to choose from. If a customer needs to visit multiple pages like FAQ and others for getting some basic information, they are bound to drop off. No one will spend too much time getting a simple answer while they have a lot of other options available in the market.
Since the individual customer has unique queries and needs. Below are the most common areas you can implement conversational commerce:
Help Finding Products with Recommendations
Share Information Regarding Shop Location
Order Updates Through Communication Channels
Establish Cross-channel Communication
Ensure Smooth Shipping and Further Support
1. Help Finding Products with Recommendations
It's really hard for a customer to find desired product among thousands of products and several categories. Digital assistance or a real-time chatting option can ease his/her searching process. They can ask for a quick solution with their specific queries.
And the associated system will bring instant solutions matching their needs. Once the bot or salesperson recognizes the requirement of a customer it would be easy to recommend other options as well. It will enhance the customer experience in your shop.
2. Share Information Regarding Shop Location
According to a 2021 report, about 44% of B2C buyers say they always or often research a product online before going to a physical store. If you have a physical shop as well besides your eCommerce store, your clients might be interested to visit you offline.
In this situation, you can ask for their locations. According to their location, you can suggest products from your nearby outlets. This will be convenient for both parties. And people can enjoy a hassle-free shopping experience.
3. Order Updates Through Communication Channels
Maximum top brands or delivery services now share order status after placing any order. This way of transaction boosts customers' confidence and gives mental relief. Using conversational commerce tools like messaging apps or automated solutions you can also send order status updates, push notifications, sale updates to your customers.
You can respond to the general FAQs of your prospects using these tools as well. In turn, sales executives get more time to deal with more complex and urgent issues.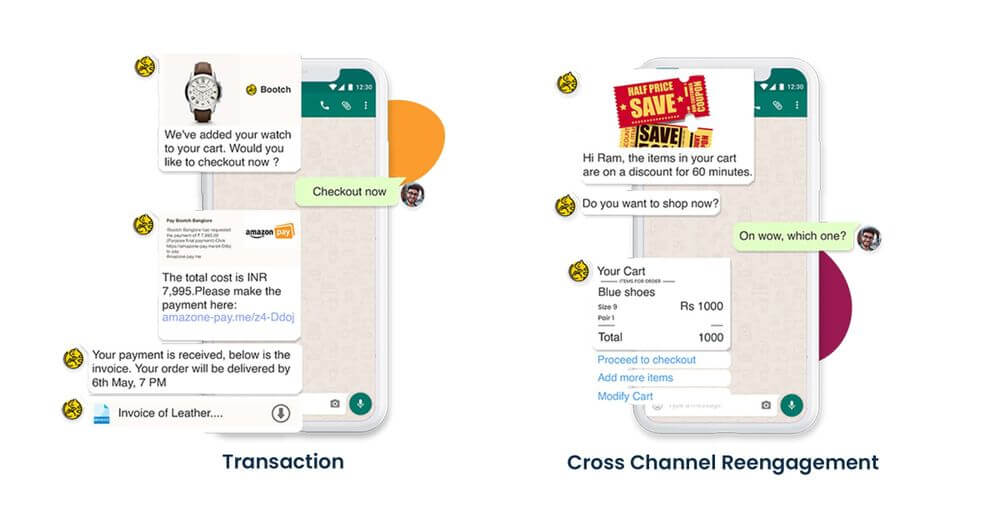 4. Establish Cross-channel Communication
Omnichannel marketing allows you to coordinate among different channels to ensure seamless communications with your customers. Conversational commerce combines methods of communications such as email, push notifications, display ads.
Once a user is interacting with your brand, you can keep them engaged via relevant, timely messages and remind them of the occasional campaign. If you know where your potential customers are mostly available, you can easily target them through interactive conversations.
5. Ensure Smooth Shipping and Further Support
eCommerce shipping is one of the key factors that decide the level of success of an online business. Realtime conversation allows salespersons to tell customers about available options. And help them to pick the right one.
About 50% of customers expect online businesses to provide 24/7 support.
Moreover, quick after-sales service is also essential for your eCommerce success. It will boost your customer satisfaction and increase the retention rate. Utilize automated chatbots on messaging apps to ensure quick support anytime instead of keeping your clients waiting.
A Real-life Conversational Commerce Case Study: Purvankara Minimizes Redundant Queries for Sales Team by 70%
Puravankara is a leading real estate company that has more than 45 years of experience building high-end housing projects across different states of India. They have also projects in Dubai, the United Kingdom, and the United States.
For their extensive range of service areas and quality products, they have to interact with a large number of people every day. Over a long time period, they had to face many challenges in terms of customer interactions. Their customer service agents had to continuously manage repetitive queries coming from multiple channels. It was extremely difficult for them to track. It was declining their user experience.
To overcome this problem, the company decided to implement an automated conversation commerce solution inside their business. Their main motive was to communicate with the customers at different stages of a sales funnel and provide a personalized user experience.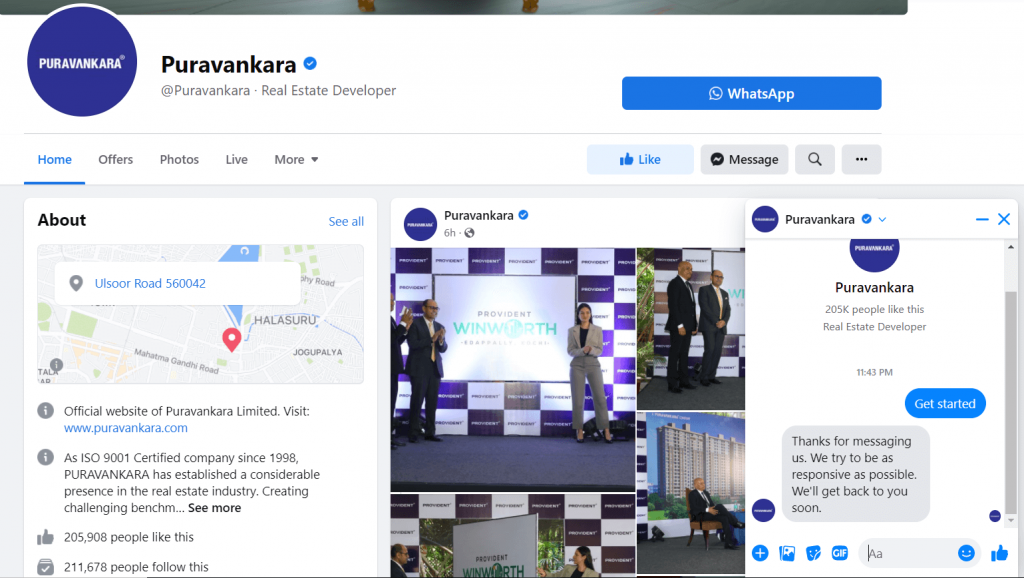 Finally, Puravankara deployed a multi-channel chatbot on Facebook Messenger, their website, and WhatsApp for them and their subsidiary company Provident Housing.
Using the WhatsApp for Business API, the chatbot collected the lead's first name from Facebook. Then use it to provide a personalized communication experience. Also, the chatbot gets the ability to send information about prospects to the project managers.
Moreover, the platform supported Live Agent Chat, Video & Voice Calling. So, qualified leads would get more personalized details about the project. The chatbot was equipped with 25 most commonly asked FAQs. This ensures instant response to every prospect. The system was also seamlessly integrated with Salesforce CRM to create a structured approach for lead management.
With all these implementations, the chatbot was able to take care of 70% of customer queries automatically. This was a great relief for the salespersons. And in this way, Puravankara ensured a better user experience for their business.
Conversational Commerce Examples of Popular Brands
Here we've picked examples from famous brands who achieved immense success from Conversational Commerce-
Lego
Lego uses a super-friendly chatbot named Ralph to offer highly personalized Lego gift suggestions. It makes people's shopping experience quite enjoyable with fun-loving stuff like emojis, gifs, etc. The chatbot asks about the characteristics of the gift recipient – the age of the child, their interests, and others. After that, it comes up with several personalized suggestions based on the answers.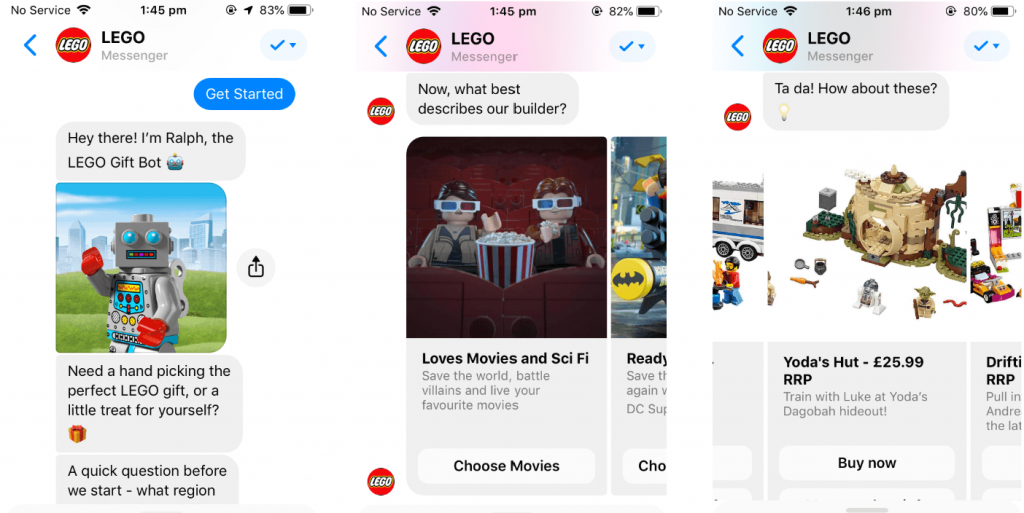 Starbucks
With the aim of streamlining the morning coffee routine, Starbucks implemented its barista bot. This system operates only through their app. Customers can order using the app even by voice command and pay for their coffee from their own device. After that, they'll get a notification with a message once their order is ready. Therefore without waiting in the long queue they can go straight to collect their "Triple, Venti, Half Sweet, Non-Fat, Caramel Macchiato".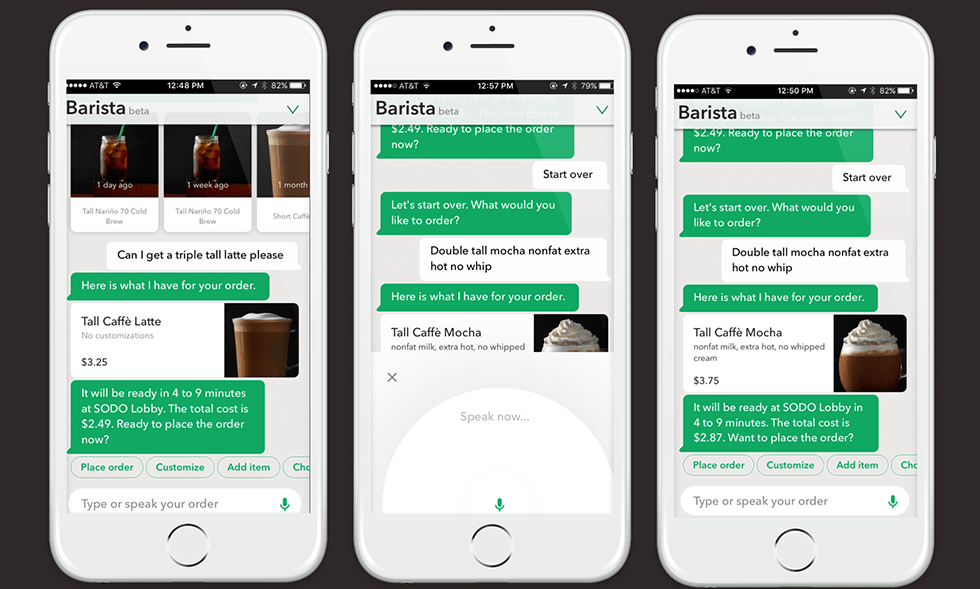 Nike
The renowned shoe brand Nike introduces its AI chatbot during the launching of AirMax Day shoes. This chatbot's name is StyleBot. It helps customers to select shoes based on their preferences through product recommendations. Plus, StyleBot's party trick lets users create their own personalized shoe designs. After designing their own shoes, customers can share them (or save) or even buy them. Using this smart technique Nike increased its average CTR by 12.5 times and the conversions by 4 times.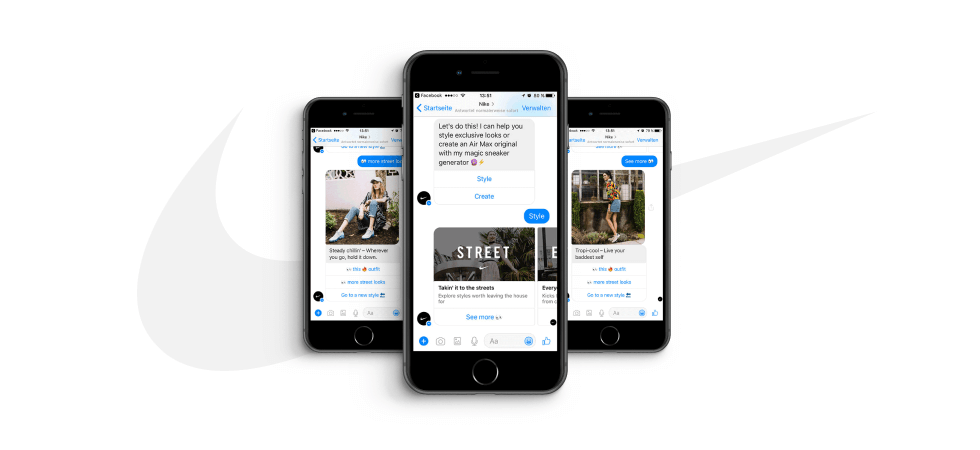 Are you a WordPress user? Check all the best WordPress Live Chat Plugins to improve the customer experience of your eCommerce Store.
Surprising Growth of Conversational AI Market in Recent Years
The conversational AI market is projected to witness prominent growth in upcoming years. According to the report of Research Dive- "Global Conversational AI Market Expected to Rise at a CAGR of 21.4% and Surpass $13,291.3 Million during the Forecast Period from 2021 to 2028". The key factors driving the growth of the conversational AI market are-
Increasing popularity of AI-powered customer support
Omnichannel deployment and
Minimized chatbot development costs.
Moreover, COVID-19 rises the demand for AI-based chatbots to stay connected and engage people with the brand. eCommerce retailers experienced a significant increase in the number of customers during lockdown time. And they would be bound to introduce the automated systems in terms of giving high-end customer support. This trend is now permanent as people get habituated with the services.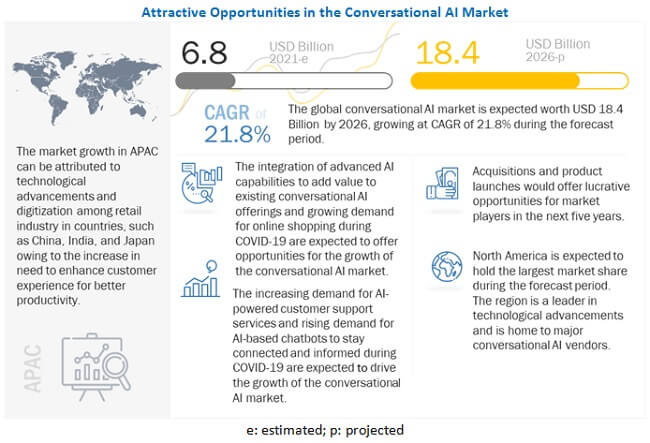 Learn more about Future eCommerce Trends that will reflect the revolving scenario of the eCommerce industry for years to come.
Conversational Commerce: Looking Ahead
Conversational commerce delivers a customer-centric shopping experience by allowing instant access to a brand's products or services. Top brands are also coming forward to implement different types of communication channels for their businesses.
Facebook for example introduced so many new services and products related to its Shop's services. They're also extending the Shops service to WhatsApp. And planning to develop all future innovations around AR, AI, and VR. According to Facebook's Dan Neary-
We are looking at how online shopping experiences can more deeply create the same connections people get from in-person shopping experiences. We will continue to invest in ways to connect people and businesses through the commerce journey as it remains a key priority for us.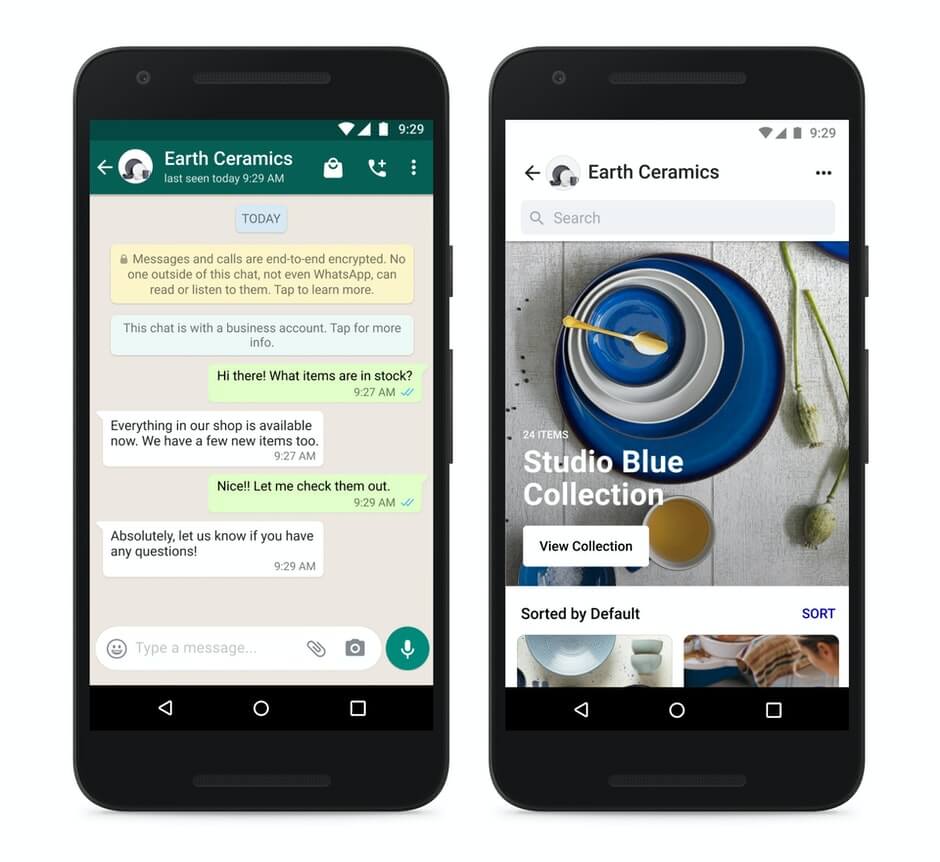 Plus, the popularity of messaging apps is getting higher day by day. Companies are also using these platforms to create a bond with qualified leads by applying personalized marketing strategies. If you look at the report of eMarketers, 83% of consumers use messaging platforms to acquire essential information about a company's product or services.
Conversational commerce allows consumers to engage with their preferred brands conveniently and achieve shopping goals. According to the digital experts, this marketing tactic will lead the way to increase eCommerce user engagement & experience, and revenue for the next few years.

Conversation Commerce Helps You Overcome Future eCommerce Challenges
Conversational commerce diminishes the lines between brand and customers. It is the missing piece of the puzzle in online shopping. Many companies and messaging platforms are collaborating so people get immediate access to the brand's products or services. It also reduces the number of steps involved in converting a prospect into loyal customers.
Also, the impact of human interaction can't be ignored in different steps of shopping. Perhaps, a smart AI program can balance the situation ensuring quick response as well as understanding human-centric emotion during a conversation.
So what's your opinion about conversational commerce? Would you like to add any tips, suggestions, or personal perspectives regarding this marketing strategy? Do use the comment section below.