10 Effective Ways to Increase Your Average Order Value
You're getting regular customers on your site, and the conversion rate is also high but still, you can't crack the expected revenue. That means your average order value (AOV) is lower than normal.
The average order value (AOV) is the average amount of money people spend while purchasing products/services from your online store.
Average order value is an important metric for all data-driven businesses to evaluate marketing efforts and pricing strategies. It helps you identify the average money spent on each order placed across your business channels. So you can effectively update and optimize your business plan which will significantly impact your bottom line.
Do you ever think about increasing your average order value instead of increasing customer numbers? Then you have come to the right place.
Today, you'll learn about the importance of knowing the average order value for your business, how to calculate it, and 10 effective tips to increase average order value.
What is the Average Order Value (AOV)
Average Order Value is a crucial eCommerce metric that measures how much money customers spend on your site over a defined period.
AOV is one of the most useful KPIs for online businesses. It helps you identify different customer groups according to their expenditure. Or you can determine the channels that are most powerful in terms of revenue.
By analyzing these metrics you can easily make effective decisions for your marketing strategies. Such as advertising spending, store layout, and product pricing.
Why is Average Order Value Important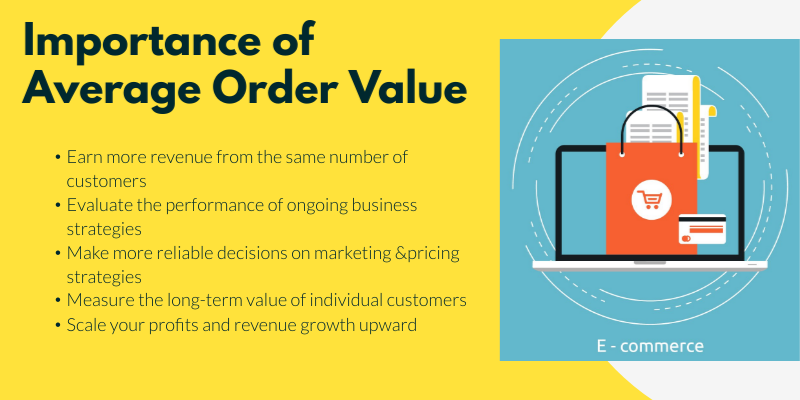 Getting customers is one of the biggest challenges for online retailers. That's the reason they craft their all strategies and pay key attention to bringing customers to their shop. But you can even increase your revenue by simply improving the AOV.
Suppose you need to spend $1 to get a visitor to your store (including website maintenance, paid ads, online support, etc.).
Now, would it be more beneficial for you if 5 customers buy 7 products for $100 or if 2 customers spend $100?
No doubt the second approach will be more beneficial.
This is proven that emphasizing more on the consumers ready to spend money on your site is more impactful than running after new customers.
You can take an example from super shops. They always keep similar types of products in one block. Such as tea bags, milk, and sugar. It helps them increase their AOV by tickling the interest of consumers.
You can use the same tactic on your eCommerce store by offering subsidiary products when someone intends to order something. It'll surely increase your AOV. And ends with a great hike in your profit margin.
Related Resource: How to Increase eCommerce Sales: Get 15+ Strategies for 2023.
How to Calculate Average Order Value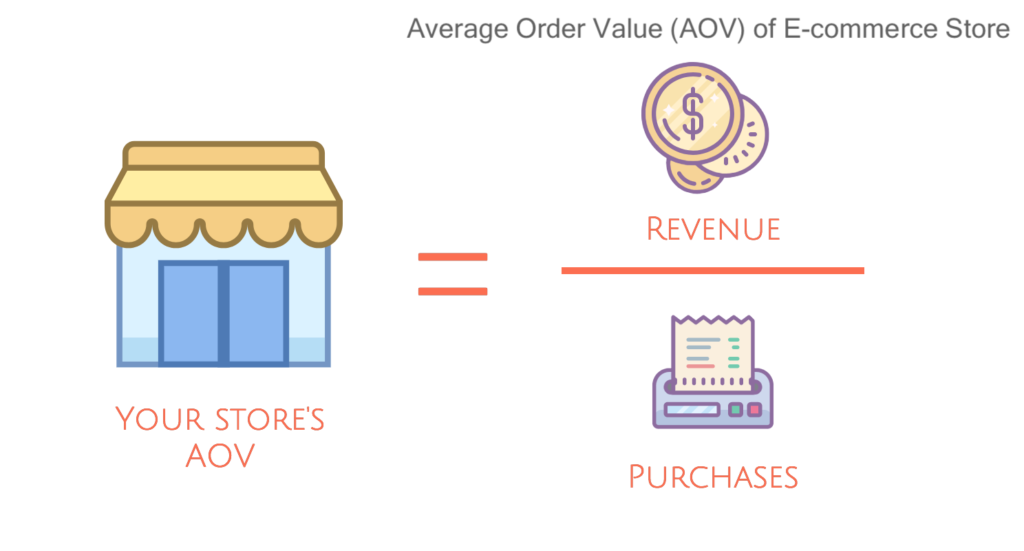 In order to calculate your average order value, just take your total revenue and divide it by the total number of orders.
Average order value = Total Revenue / Total Number of Orders
For example, you have an online store that sells cosmetics. In December, people ordered 200 pieces of different products and you generated $2500 in total revenue.
Then, your average order value will be: $2500/200 = $12.5
This means a customer spends $12.5 on average for each purchase made from your eCommerce.
Top 10 Ways to Increase Average Order Value
A small increase in your average order value will have a big impact on your bottom line. But it largely depends on how you develop your marketing strategies and treat your buyers.
Below are the tips to optimize your eCommerce shop so you can encourage customers to enlarge their cart sizes and, therefore, increase your shop's overall AOV-
Offer a Free Shipping Threshold
Leverage Your Audience with Limited-Time Offers
Make Your User Journey Special & Effective
Display Cross-sell And Up-sell Items
Provide Bundle Deals and Bulk Options
Arrange a Customer Loyalty Program
Offer a Free Gift or Gift Card with a Purchase
Include a Flexible Return Policy
Use Product Reviews and Social Proof
Provide Excellent Customer Service
1. Offer a Free Shipping Threshold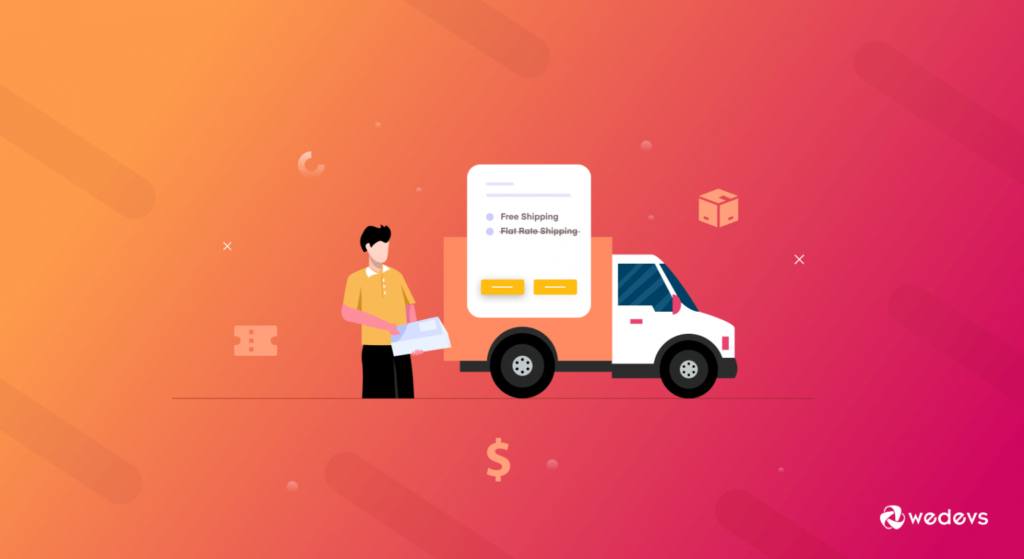 Free shipping has become one of the strongest marketing tools for eCommerce brands. You can use this tool to boost your average order value as well.
As a customer yourself, you also know that getting something free can influence you to act. In order to improve your AOV, offer free shipping to your customers who purchase over a certain amount. For example, free shipping on all orders over $100. It encourages your customers to add more products to their carts.
93% of shoppers claim they will take action to qualify for free shipping by adding products to their cart.
However, you need to be tactful to set the threshold. After detailed research, Aaron Zakowski said that a 30% increase in your average order value worked best as a free shipping threshold.
Suppose, your average order value is $100. Now, add 30% to it and it becomes $130. So, your free shipping threshold would be $130.
Related Resource: How to Hide Shipping Methods & Coupon Field in Dokan.
2. Leverage Your Audience with Limited-Time Offers
A large number of online shoppers admitted that they are more likely to buy a product/service if they get discounts. For example, "Spend above $150 and get $15 off". It influences your customers to spend a minimum amount of money on your shop. And the deal becomes more attractive to them if it is bounded by time or availability.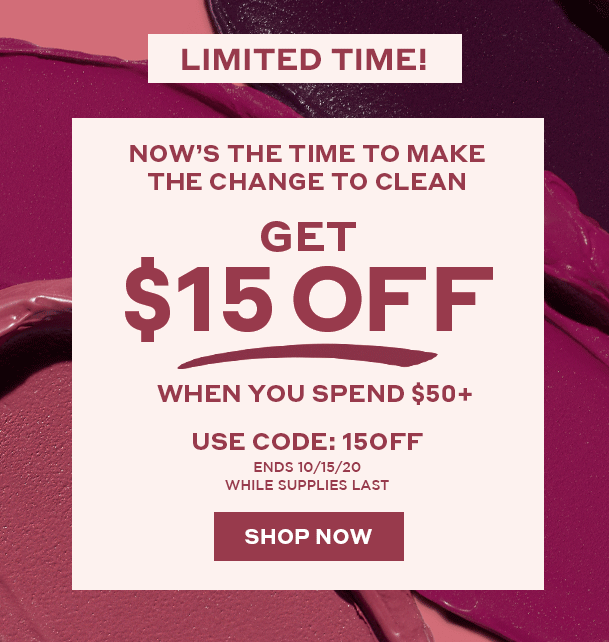 You can also utilize the power of a "limited-time offer" for your online shop. It'll trigger a sense of urgency among your audience. However, you can also give volume discounts. Set the edge of the order value with different discount amounts. For example, get $10 off when your online order of $50 or more, and get $20 off when your online order of $100 or more.

To make your deal more workable, write an effective campaign copy.
Check this guide & learn– How To Write a Discount Offer that Converts!
3. Make Your User Journey Special & Effective
Digital customers always search for something unique and special. Only high-quality products or services are not enough anymore to satisfy their needs. You have to make your customer experience remarkable too.
According to a study of PwC- 42% of customers would happily pay more for a friendly, welcoming experience. On the other hand, 32% of people claimed that they would walk away from a brand after just one bad experience.
Easy navigation, quick customer support, and live chat- are some important attributes to make your users' journey smooth. Personalization in eCommerce also creates a big difference between customers choosing your brand vs. the competitors.
But you have to understand your customers' present needs along with possible future demands. Modify your strategies accordingly to achieve the company goal.
In order to do this, communicate with your customers at every step of the way during the buyer's journey. Even keep a good relationship with the visitors who leave the cart before checkout.
Check this ultimate guide and learn how to write abandoned cart emails & convert strangers into loyal customers.
4. Display Cross-sell And Up-sell Items
Study shows getting a new customer typically costs five times more than retaining an existing customer. Focus on upselling and cross-selling may help you boost your growth by minimizing your costs.
Up-selling is a sales & marketing technique that helps you convince the buyer to purchase a product or service at a higher cost than initially intended to buy, making him see the additional benefits he gets when choosing a better product.
On the other hand, Cross-selling allows you to boost your sales by recommending complementary products to your customer. These products complement the purchase he has made, which is relevant, useful, and necessary.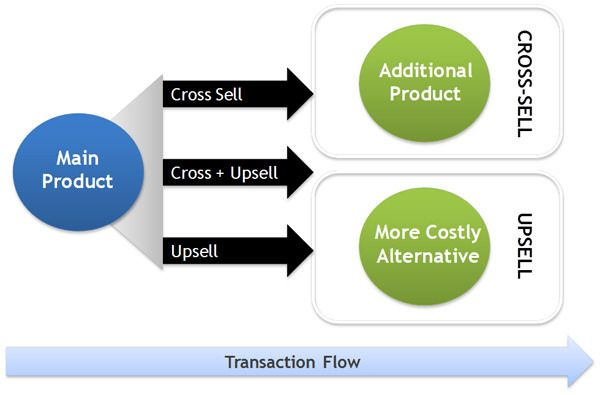 Large brands usually use a combination of sales strategies such as Up-Sell and Cross-Sell to improve online sales and improve the customer experience by providing a better service.
Read More: Five Best eCommerce Up-Sell And Cross-Sell Tactics For Maximum Growth!
5. Provide Bundle Deals and Bulk Options
Product bundling is another powerful marketing tactic where you can group several products and sell them as a single unit for one price. This will encourage your customers to buy more products from your shop. And it will increase your average order value drastically.
For example, McDonald's Happy Family Bundle includes burgers, soda, chicken, and french fries. Instead of selling them separately, they offer them as a combination. In return, it gives them more sales than offering them separately.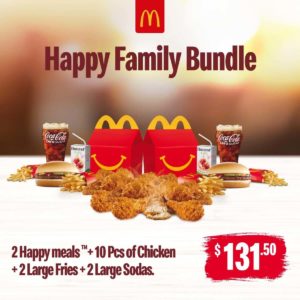 Product bundling will increase the sales and profits of individual products over time. By grouping your products together you can convince your buyers to buy more products than one product during a single purchase.
Such as, instead of buying just one dress during a single purchase, if your customer gets an option to buy a dress, matching earrings, and shoes as a bundle, it makes them purchase multiple products thereby increasing your average order value.

6. Arrange a Customer Loyalty Program
Customer loyalty is a powerful weapon for retailers to set themselves apart from competitors. It can be one of the best ways to maximize revenues with increased AOV.
To make your customers feel special with your brand, you can arrange loyalty programs like reward functions or giveaways. It boosts their morale and encourages them to continue with your brand in long run.
Rewards programs offered to loyal customers are popular with 75% of consumers
A loyalty program empowers your marketing efforts and eCommerce growth by increasing retention and repeat purchases. In fact, the average basket size of an online buyer who uses a loyalty reward in a purchase is 39% higher than the basket size of a customer who doesn't.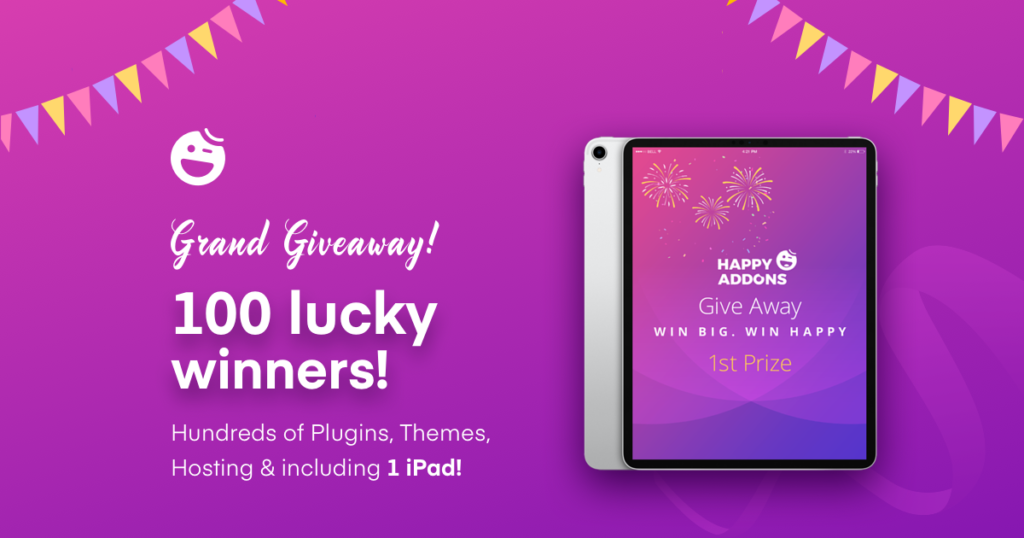 Last year HappyAddons arranged a grand giveaway for its loyal users. It encourages participants to share the plugin from their personal social platforms which ended up with a great engagement. It strengthens the bond with the existing customers so that they intend to renew their subscriptions again and again.
7. Offer a Free Gift or Gift Card with a Purchase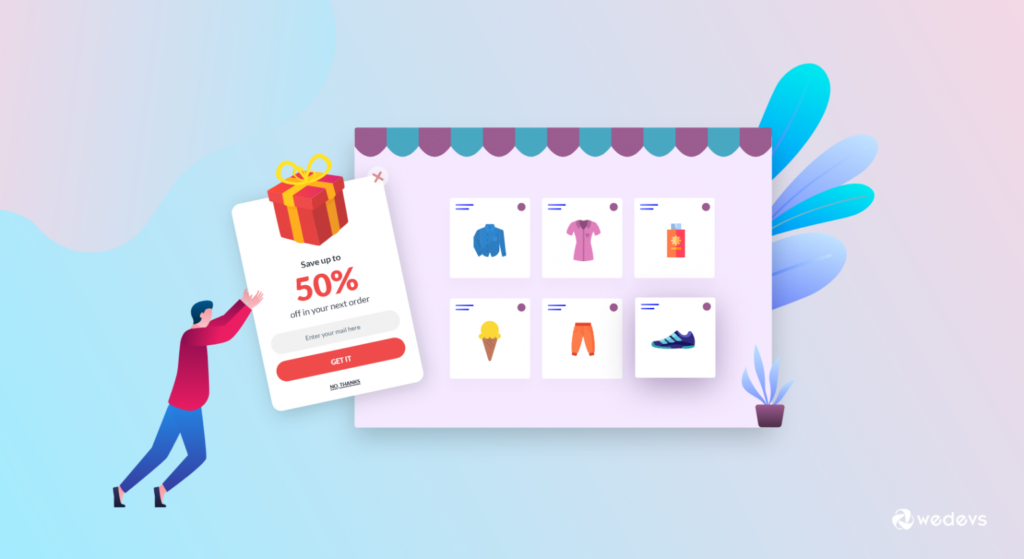 Everyone likes free gifts as we've mentioned above in the free shipping section. Offer a free gift or gift card that a customer can redeem in his/her future purchase. It encourages buyers to purchase on your site as well as increases customer retention.
But you have to be strategic to set the gift price. For example, if your retail price is $50 or higher, you can offer a free $5 gift card for a customer to use in their next purchase. With the gift card, they'll be more likely to spend again. Also, set the gift price in a manner so it doesn't result in a free purchase or would cause a profit loss. And clearly convey the message to your buyers that they can't use the gift card on their current purchase.
You should also remember that gift cards will increase your future sales so your ad spending will reduce. So it could be beneficial when seasonal sales are quite low. But you should attach a time boundary with the offer. Because with time the deal can lose its effectiveness.
Offering gift cards is definitely beneficial to improve your average order value as many customers don't use the full money of the card or spend more than they got with the card.
Related Resource: Strategies to Launch A Social Media Holiday Marketing Campaign.
8. Include a Flexible Return Policy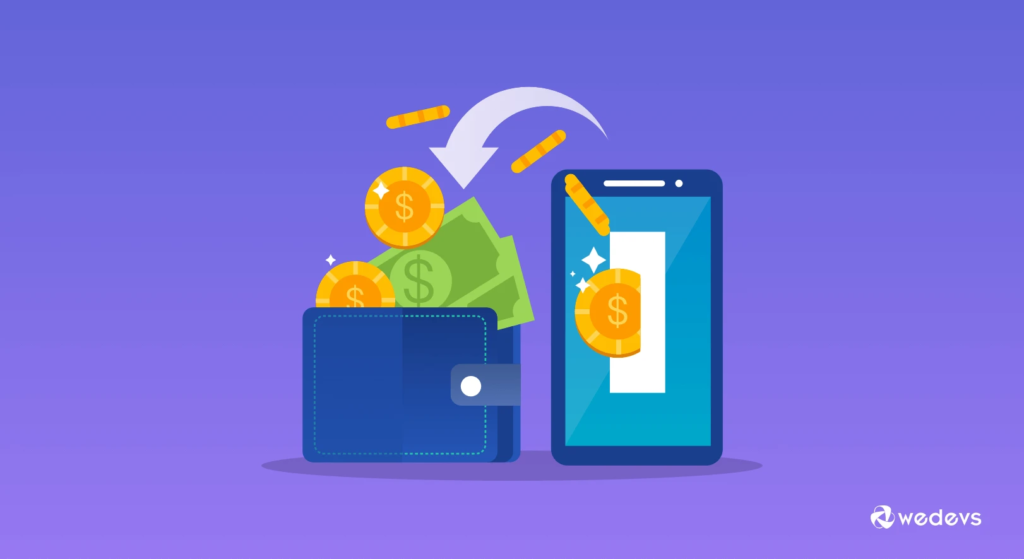 An optimized return option always boosts a buyer's confidence to make a purchase without tension. As s/he has the flexibility to exchange or return if there would be an issue. Research shows that solid return policies increase sales without increasing the volume of returns.
With an easy return policy, people are more likely to add products to their carts. And if you sell quality products then the return rate would be very low. Rather the AOV will rise with repeat customers.
The eCommerce return policy is important for making returns and exchanges easy for both retailers and digital buyers. That's why you need a well-written return policy for the best results. Once you develop your return policy, it should be placed on the website so customers can easily see it.
9. Use Product Reviews and Social Proof
Rather than manufacturers people love to hear from real users. This is more effective and trustworthy. When customers see that other people have purchased and enjoyed your products, they're more likely to trust your brand and make a purchase.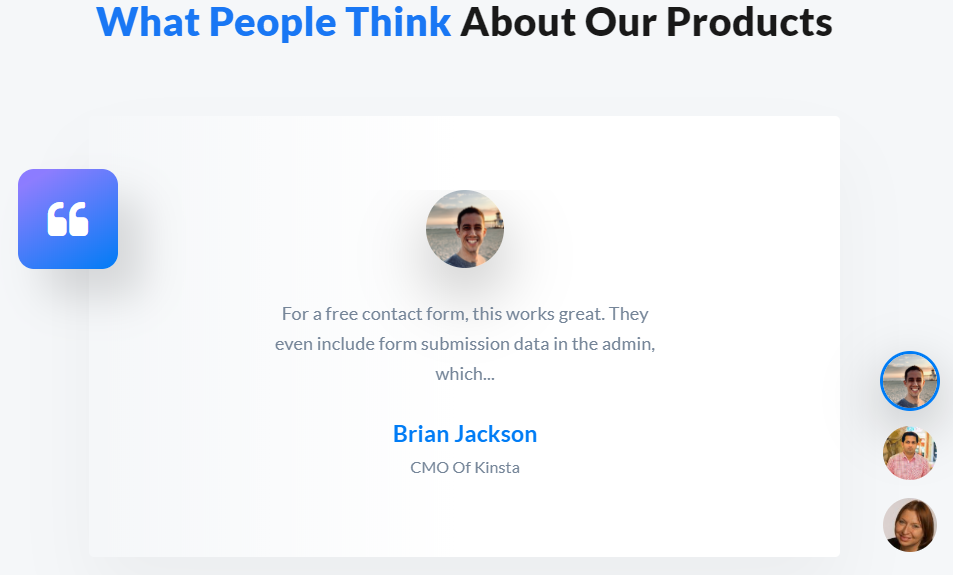 When you're promoting your products on your website, in your email marketing campaigns, and on social media, highlight positive customer reviews. You can also use social proof to upsell and cross-sell products.
For example, display a message that says "Customers who bought this product also bought X" or "This product has a 4.5-star rating on Amazon."
Beyond individual product reviews, consider using customer testimonials and case studies that highlight the positive experiences of your customers. These can be especially effective for higher-priced or complex products.
Besides, it's also important to respond to negative reviews promptly and professionally. This shows potential customers that you value their feedback.
Related resource: How to Sell a Product to a Customer- 7 Secrets for Marketers.
10. Provide Excellent Customer Service
By prioritizing excellent customer service, you can create a positive shopping experience that not only increases AOV but also fosters customer loyalty and advocacy.
When customers have a positive customer experience, they're more likely to return and spend more money. Make sure you have a knowledgeable and helpful customer service team that can answer customer questions and resolve any issues they may have.
Another important thing is to offer a seamless omnichannel support experience. Ensure that customers can transition from one support channel to another without having to repeat information. For example, if a customer starts a chat conversation and then switches to email, the transition should be smooth.
Train your support team to address customers by their names and tailor their responses based on the customer's history and preferences. Here, you can also use personalization to create a sense of value and care. This will encourage customers to make larger purchases.

Boost Your Average Order Value & Increase Revenue
eCommerce retailers or marketers usually focus on driving traffic through coupon codes, ads, emails, seasonal promotions, and so forth. However, most online store owners forget about increasing the average transaction value. This could be an effective way to increase eCommerce AOV.
There are several ways to improve your AOV but first, you need to calculate your current AOV. Then, analyze your competitors' performance and set your plan for the next steps.
Rising average order value might be challenging but these tips help you with easy configuration-
Offer a Free Shipping Threshold
Leverage Your Audience with Limited-Time Offers
Make Your User Journey Special & Effective
Display Cross-sell And Up-sell Items
Provide Bundle Deals and Bulk Options
Arrange a Customer Loyalty Program
Offer a Free Gift or Gift Card with a Purchase
Include a Flexible Return Policy
Use Product Reviews and Social Proof
Provide Excellent Customer Service
So, how do you cut through the noise and drive more revenue with increased AOV? Share your views with us in the comment section!