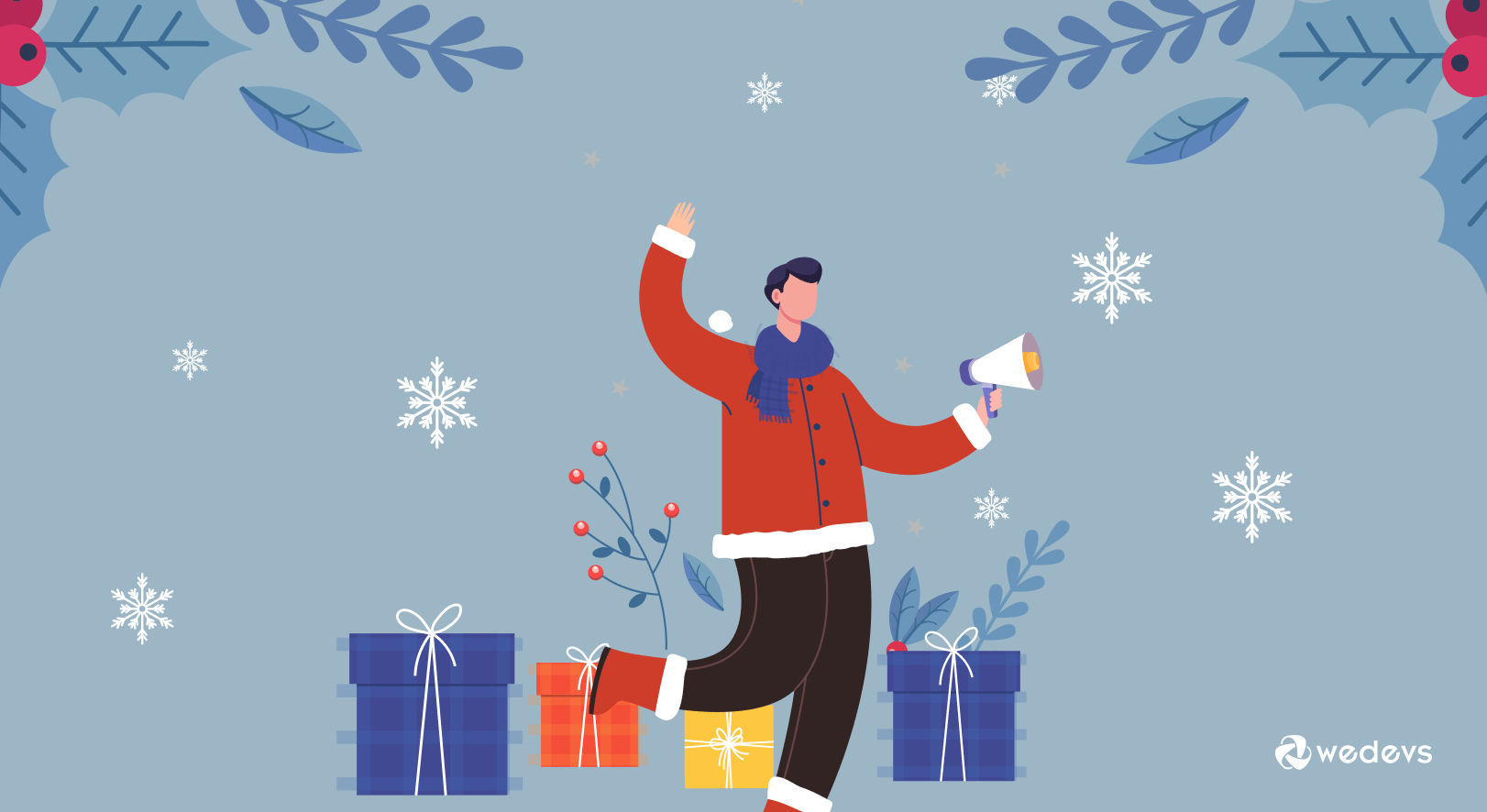 10+ Exclusive Christmas Marketing Ideas to Boost Your Sales
How do you prepare your online shop for this holiday season? Check 12 Christmas Marketing Ideas that keep you ahead of the game.
As Christmas gets nearer, you should start planning for your BIG DAY.
No matter what type of industry you're in, there's almost certainly an opportunity to get some extra sales.
According to the statistics, 62% of US shoppers buy gifts in the week before Christmas. And 60% of buyers in the US prefer to shop online. This means you have still a fair chance to prepare your eCommerce shop for the upcoming rush.
However, this time of year needs some special considerations to grab customers' attention.
There are unlimited marketing ideas floating on the web. You must implement many of them for your online store. But the main challenge would be to stand out among thousands of offers provided by other brands. To help you out, here we've listed the ideas especially workable for Christmas and New Year.
Important note: we've already covered the Tips to Prepare Your eCommerce Store for the Holiday Season, check the blog if you've not yet.
Things to Keep In Mind Before You Go Ahead With a Holiday Campaign
You can apply the below-discussed marketing concept to plan and design different holiday campaigns over the years. But all these ideas might not work properly if your common marketing checklist isn't in place.
So make sure to do the following things before you plan ahead for any of your marketing campaigns-
Keep track of your marketing activities and tasks
Stay on track with your marketing campaign
Make sure you don't miss any opportunities
Identify which marketing activities are working, which aren't, and why
Create a marketing plan for the upcoming year.
You can certainly use this checklist to stay on top of your marketing campaign.
Moreover, it is highly essential to plan through the right marketing channels. Do make sure you set a clear marketing strategy that aligns with the marketing goal and will allow you to optimize your content to reach your customers at the right time.
Read more: 10+ Best Marketing Channels to Increase Your eCommerce Brand Exposure.
12 Top-Notch Christmas Marketing Ideas for Your Online Ecommerce Store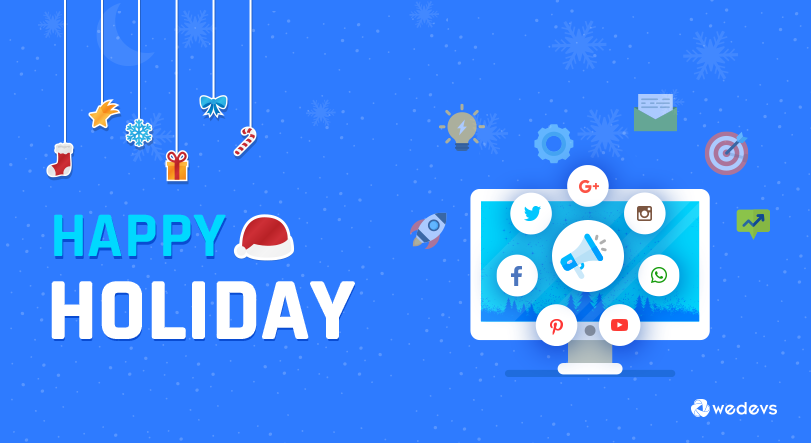 On Black Friday your online store must experience a spike in traffic. This trend will continue until Christmas. Therefore prepare yourself and your website for an influx of heavy traffic. Test your website speed, navigation process, payment system, and other important things before start getting the holiday rush again.
This time is also challenging for marketers to decide the right tactic that helps them navigate this period. Here are the top 12 Christmas Marketing Ideas you must check for 2022:
Adorn Your Homepage Giving it a Christmas-y Feel
Christmas-themed Packaging for Your Products
Make Personalised Gift Bundles
Offer Free Gifts to Your Customers
Add Christmas Flair to Your Branding
Generate Leads With Email Marketing
Increase Christmas Sales With Coupons/Discounts
Host a Multi-Network Giveaway
Offer Christmas Gift Cards
Create Christmas-themed Products
Launch A Christmas Contest
Collaborate with Influencers
Let's get into the details with some real-life examples:
1. Adorn Your Homepage Giving it a Christmas-y Feel
Usually, the website homepage is the first place customers interact with your brand. A warm welcome in this festive season may switch their celebration mood on. So, surprise your visitors with festive graphics and warm wishes. However, changing the entire design of the website is costly and time-consuming. Rather do some small changes to create a cozy Christmas atmosphere. Because these decorations are temporary and you have to back to your original design soon!
Here are some Christmas marketing ideas to decorate your homepage:
Add holiday elements to your logo
Use decorative fonts to welcome your visitors
Use snowfall effects or a winter-themed hero image
Include festive calls-to-action
Show a pop-up wishing "Merry Christmas and a Happy New Year"
On your homepage, you have many sections to greet your visitors, such as sliders, social buttons, forms, newsletters, navigation, and others. Based on your customers' preferences you can beautifully design every part of your website with Christmas elements. Just make sure the new design pattern must match your website theme and color.
Below there is an example from Baudville. They've added a holiday gift shop slide to their homepage photo banner. This is enough to warmly welcome users during this special occasion.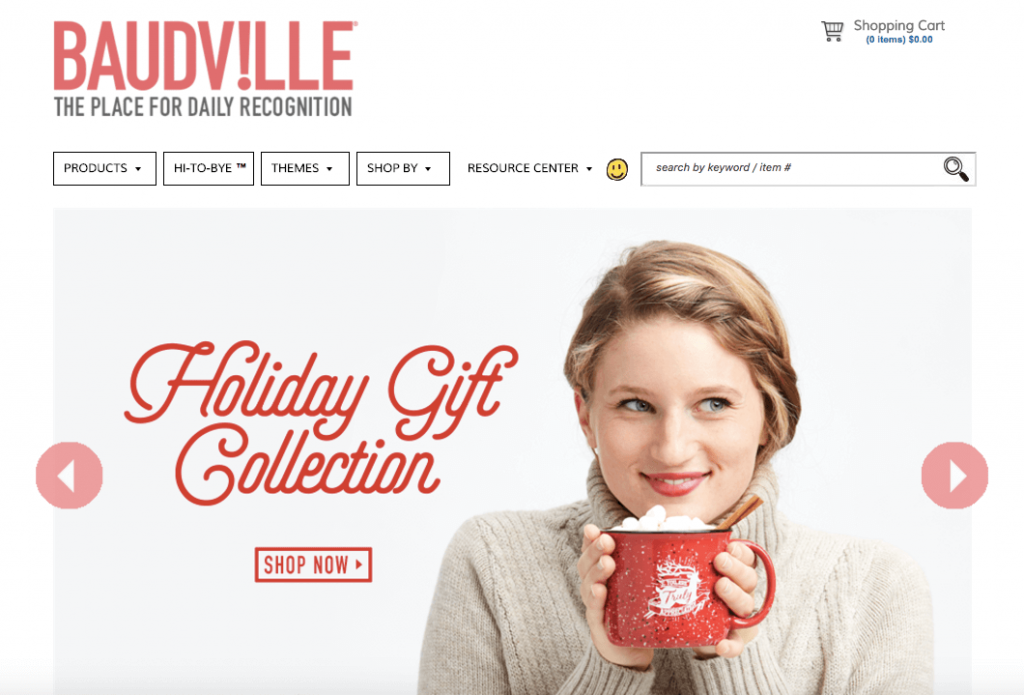 2. Christmas-themed Packaging for Your Products
People buy gifts for their family and friends this time of the year. According to Statista, consumers in the United States are expected to spend approximately 886 U.S. dollars on Christmas gifts on average in 2021. And for gifts, people love to choose products with lucrative packaging. Therefore, you can offer facilities like special gift boxes or wrapping for your eCommerce products. It will enhance the unboxing experience of the receivers. And buyers are more likely to buy products from your eCommerce shop to wish their beloved ones.
Moreover, exclusive Christmas packaging helps you stand out from the competition. Also, you get the opportunity to create special variants of your products. Make something attractive that both resembles your brand value and Christmas theme as well.
For example, Natalia Kruglaya designed this cute packaging for Deer Chocolate. It combines their brand identity and Christmas theme so nicely. This can be a perfect gift for any age on Christmas or new year.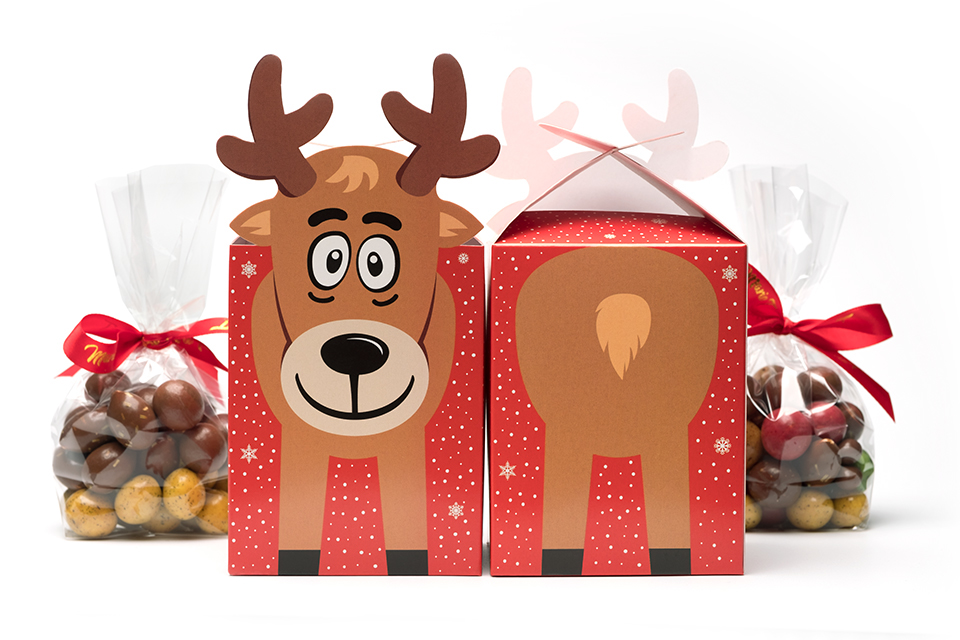 3. Make Personalised Gift Bundles
A simple concept of the gift bundle is gathering similar products in one package with a discount price. You can sell a mop, a floor cleaner, and a bucket separately in your store. But if you sell them as a set at a reduced price, your customer will be benefited. You can even put a free item here as a gift.
People love to get a gift or discount that motivates their buying. For example, if people find the math of individual product price is higher than the cluster they feel like winning. So, they buy more than usual, and you get a big jump on your sale. The concept is a fact of the holiday season bumper sale.
Kylie Cosmetics is a burning example of gift bundle success. They have launched a bundle containing lipstick and a lip liner. The bundle gift idea creates a mega success story that ends with a value of $600M.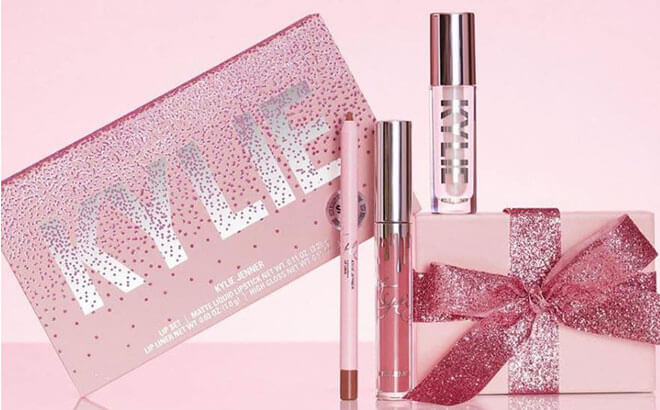 4. Offer Free Gifts to Your Customers
Gifts create magic in sales. Most online shop owners claim that 50% of their customers order more than one item if they get free gift. Even 80% of Americans mostly women write reviews about their satisfaction if they get free gifts during shopping.
A free gift helps to create strong customer relationships and influence rebuying. Often people say as this free gift reduces our cost, we can buy more. As you offer the same products with a free gift, people will choose you over your competitors. In turn, you will get too much crowd in your shop throughout the holiday season. Around the world, you will find houses full of Walmart, Kroger, Costco, etc. One main reason could be these brands offer free gifts to their customers based on their purchases.
This Christmas, Viktor&Rolf is offering a complimentary Flowerbomb candle with their 90ml or larger bottle of iconic fragrance Flowerbomb through Myer. This could be a perfect Christmas gift for a lady who loves a good floral fragrance. Or for yourself as well.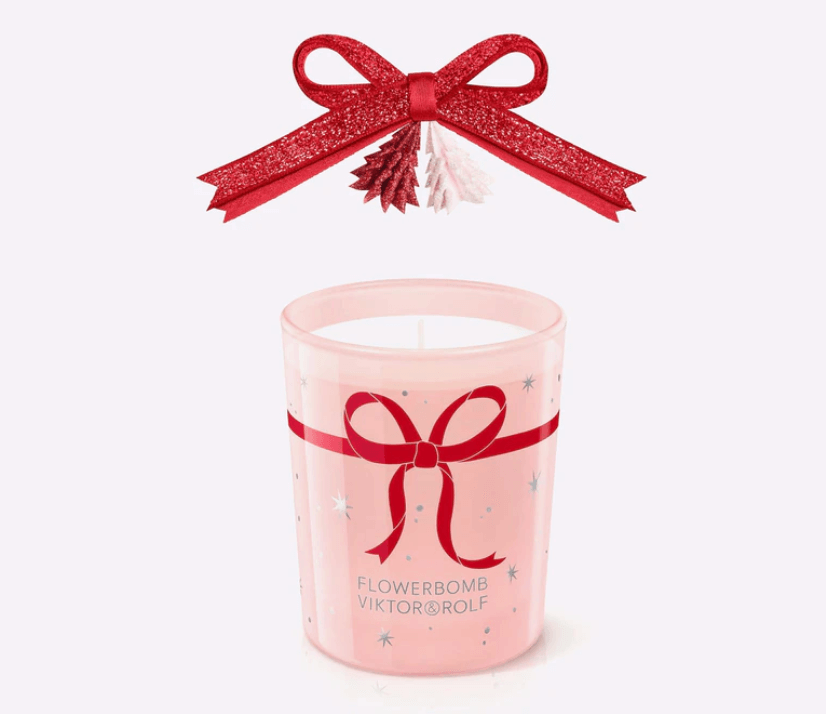 5. Add Christmas Flair to Your Branding
Flairs will always remind your customers, it's Holiday Season. At this time of year, people want to surprise their special ones with gifts. Christmas Flair doesn't only remind them to buy but also creates fear of missing out (FOMO). Again, tinsel, light, sounds, etc. for Christmas create buying stimuli among them. Indeed, people buy a lot from the charisma of Flair. In fact, around 54% of online visitors prefer watching video flair on websites. There are tons of Christmas Flair success stories around the world that are effective from Giants to Small sellers.
Coca-Cola runs a "White Christmas" campaign during the holiday season in 2014. It creates magic among the people of Singapore. The video message was catchy and people jump on to buy Coca-Cola. Another reason could be, they have never seen anything like this before. They create the claim of Share Happiness which works well for the branding.
Another very good example could be Apple's Share Your Gifts in 2018. The animated campaign creates a different view of gifts. Instead of elements, it talks about the good deeds of people. So, it's become a viral branding for Apple without any promotion. People love it so much that they view it around 9 million times in less than a month.
6. Generate Leads With Email Marketing
You can use this old-school practice to gear up your online sales. But the problem is your other competitors will also flood your client's inbox with the same context as you. You have to stand out from those and convince the recipients to act in your favor. You better use a Christmas-based email template to make your users feel special. Email subject line is another effective place to show your creativity.
Through emails, you can tell your users about upcoming deals, discounts, gift cards, and special offers. In addition, it could be a great option to create urgency that brings more customers to your shop. For better results categorize your database so you can send personalized emails to your recipients. It will ensure more open rates and higher conversion.
BOOM SOCIAL sent a nicely personalized holiday message to their customers. It's something like a casual conversation between two old friends. This type of message is very engaging and gets clicked more often.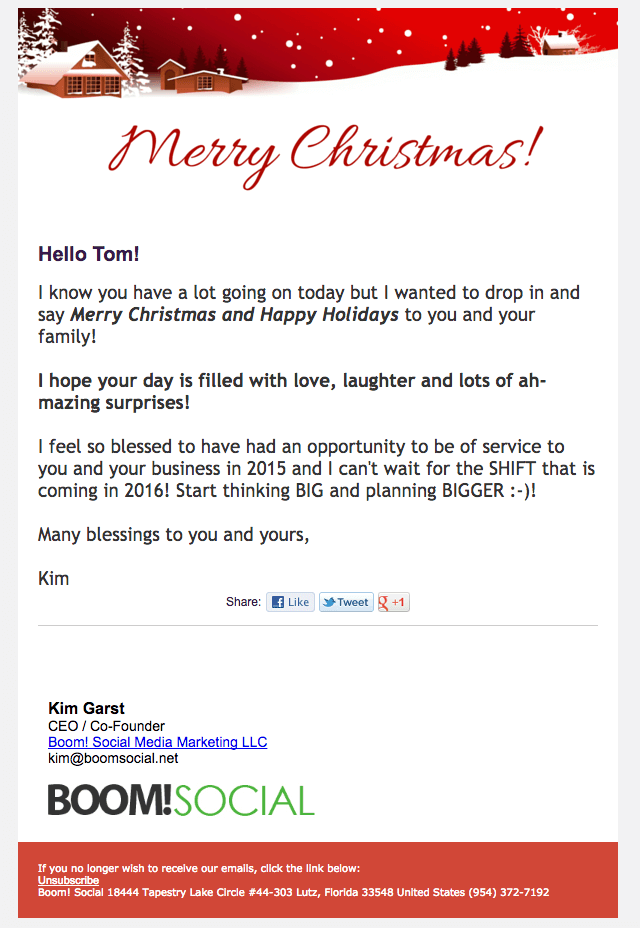 Read More: 13 Best Email Subject Line Tips to Increase Your Open Rates & Engagements.
7. Increase Christmas Sales With Coupons and Discounts
About 93% of people use various discount cards or coupons all over the year. Discount is an instant profit in the customer's view. A 100% more quantity is equal to a 50% discount. But people fail to do the math while buying. Instead of getting more, they prefer to spend less money than the real price. As a result, discounts work more quickly than anything.
There are tons of examples of success for discounts. But when it comes to discounts, the most popular story is about Sam Walton. The deep discount builds today's Walmart. Visionary Sam realize in 1962 that nearly all stores are doing the same just selling products. So there should be something new that motivates buying behavior of people. He realizes that discounts will be the future of selling. His deep discount creates a blast of breaking sales records. Walmart started doing business over a million dollars each year. The newspaper started telling that Walmart reduced the Cost of Life in Oklahoma.
Last year weDevs gave up to 60% off to cherish their users on Christmas and New Year: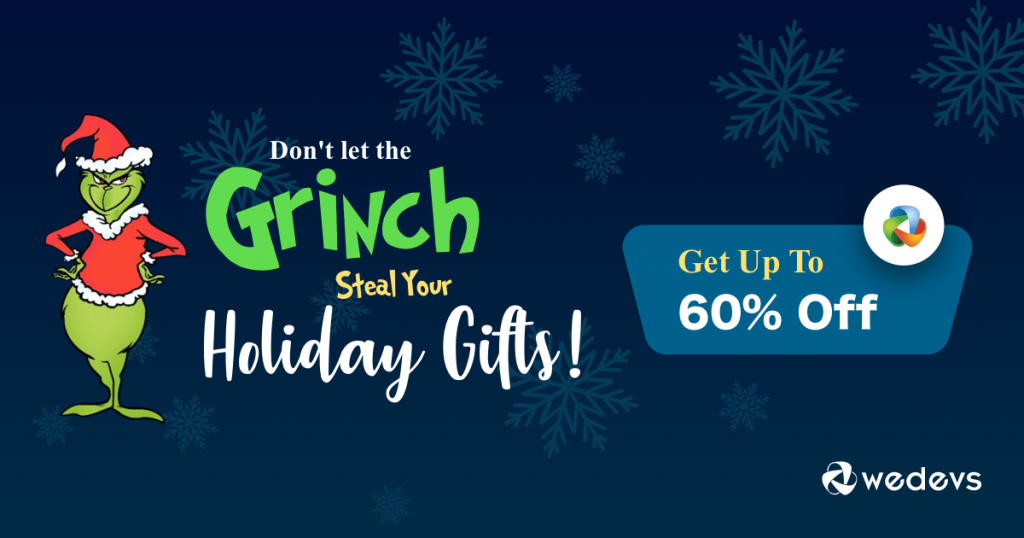 Moreover, giving advance notice for Christmas discounts makes curiosity among your users. They also wait eagerly to redeem discounts from their favorite brands. A great example from Daraz: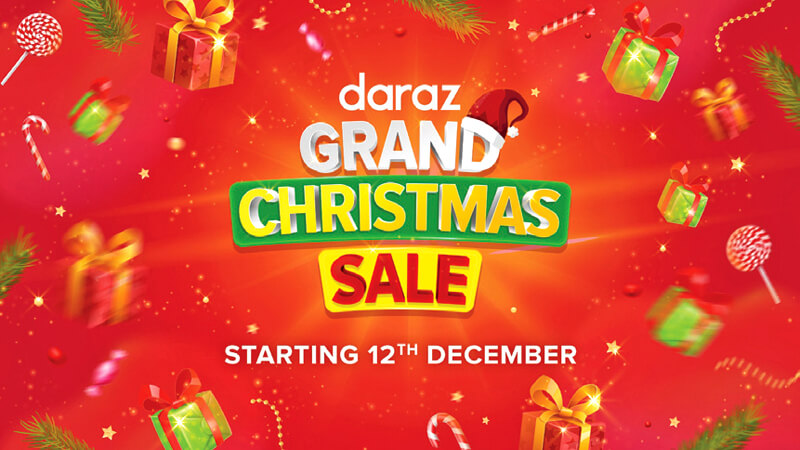 8. Host a Multi-Network Giveaway
Christmas giveaways create excitement among people by giving them a chance to win something for free. Online shop owners can leverage different social media platforms like Facebook, Instagram, and Youtube to run their giveaway programs. There is no doubt that the current time social media is one of the most powerful ways to reach the right audience and increase brand awareness. Use your official social media pages to host a grand giveaway this year.
Christmas giveaway or contest can boost traffic, engagement, social following, and sales by almost 300%!
The best time to arrange a giveaway contest is from the 1st to the 17th of December. You can announce the winners on the 25th or on Christmas eve. For example, SoFortWorthIt.com set a great strategy for their Christmas giveaways. Participants first go to Christy's Instagram page to enroll. If they want to know detailed information about the giveaway they could get that from Christy's blog. In this way, they encourage users to visit their Instagram page and also push them back to the website.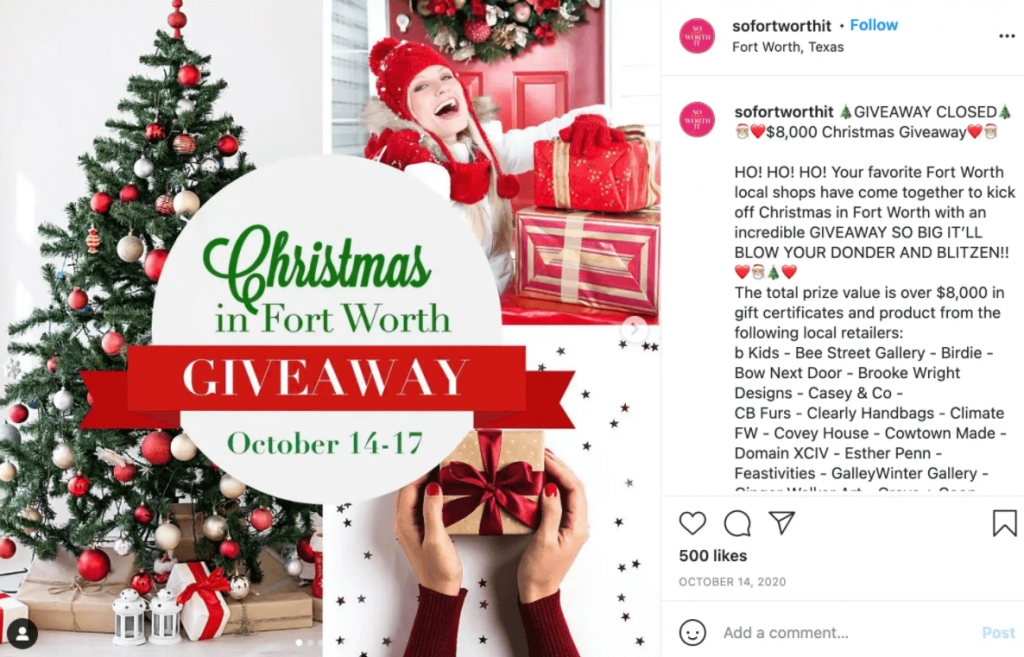 9. Offer Christmas Gift Cards
Gift cards are one of the most popular gift items for people of all generations. Give your beloved person gift cards this festive season and do relax. So they can choose their own present. There is no tension about whether they would like the items or not.
According to a recent survey by the National Retail Federation (NRF), gift cards and certificates are the second most popular gifting category. Not only that, but the NRF expects gift card sales this season to reach $27.5 billion.
As an online retailer, you should also offer gift cards in different price ranges so buyers can pick the suitable one according to their budget. You can issue digital gift cards or e-vouchers that would be delivered instantly to the recipient via email or SMS, or at a specified date.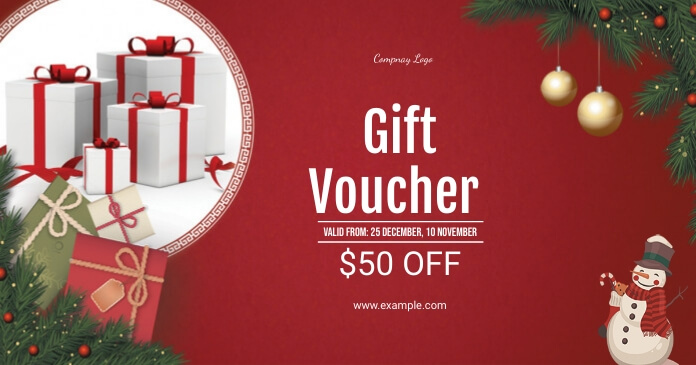 Here are the top reasons to sell Gift Cards in your shop:
Make your revenues grow
Increase customers' satisfaction rate
Reduces the chance of return
Entice new clients
Increase sales during the holidays
To further encourage your customers you can offer special discounts with gift cards. Such as a $5 discount gift card for purchases over $30. Or provide a discount code that they can redeem on Christmas.
Read More: Holiday Marketing Strategies that Brands Must Implement in 2022
10. Create Christmas-themed Products
During this holiday season, people love to buy things that bring a more festive spirit into their lives. You may sell a variety of products in your online shop. Just add some Christmas design elements to your products and witness a huge boost in your sales. It could be Christmas tree cookies, a sweater with a snowman, or a dog's chew toy with a Santa hat.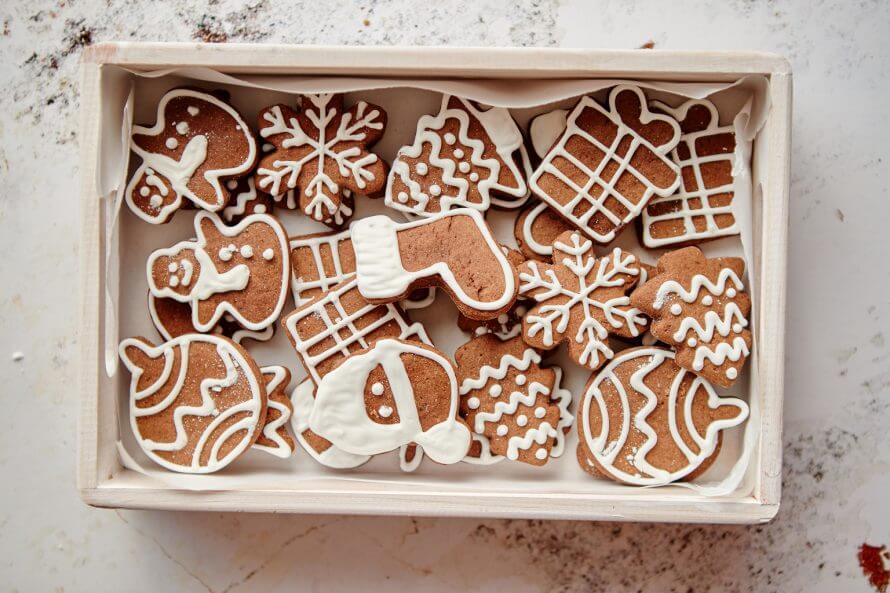 11. Launch A Christmas Contest to Cheer Up Your Audience
Holiday contests always switch on the festive mood. You can also celebrate the happiness with your audience with some fun games, quizzes, or raffle draw. Photo contest works best especially if you're in the food, beauty, home decor, or visual arts industry.
On Instagram or Facebook ask your followers to take pictures of themselves or their friends wearing your product and upload a picture. Make it more fun by giving any specific tagline or Christmas-specific hashtag or a filter.
Air Berlin showed up with a Christmas contest on Instagram. They offered an air ticket for Christmas in exchange for posting a photo. Entrants need to send photos of how they celebrate the season, and tagging them with #flyinghomeforchristmas, and handle @airberlin.
12. Collaborate with Influencers
Working with the perfect influencer always gives a pleasant experience. Campaigns with the right influencers can give you up to a 20x return on investment. Do partner with a renowned person in your industry this holiday. So you can reach his/her fan base easily to tell them about your brand and exclusive Christmas deals.
Facebook and Instagram are 2 popular platforms for influencer marketing. 71% of social users say that they have an influence on their Christmas shopping decisions.
Take the example of Daniel Wellington a watch company based in Sweden. They have collaborated with many influencers to promote their products using the Facebook Branded Content Tool and Influencer Whitelisting.
These products prove your brand's uniqueness and enhance your customers' experience in your store. Even if you sell digital products or downloadable things, you can also entertain your customers using Christmas graphics and virtual elements.
These are the top-ranking Christmas Marketing Ideas for 2022. Perhaps you can apply other strategies to make your customers' celebrations memorable. Free shipping, quiz contest, and free wrapping could be some effective ways to boost your sale as well.
You may also like to check the ☞ Best Christmas and New Year Deals on WordPress of 2022
Lift Up Your Christmas Marketing Ideas Before It is Too Late!
We are in the Christmas holiday season now! Since this is the biggest and of course the last chance of the year to give your annual revenue one last boost. Many people have already started looking for Christmas gifts. So if you haven't prepared your Christmas plan yet, it's time to do some solid planning and get your online shop ready for the biggest event of the year.
In this festive season, every brand comes with unique ideas and creativity. That's why it's challenging for marketers to establish a strong strategy that helps them to magnetize their prospects. Go through the above Christmas marketing ideas and find out which one will work best for your business. Remember by making your customers happy during this holiday season you can build a returning customer base for your shop.
So which strategy you're using this year for your online shop? Do share with us in the comment section below!
By the way, in case you are new to the eCommerce business and looking for a convenient way to earn money through a reliable multi-vendor marketplace solution, then you may try out the most popular WooCommerce-based marketplace plugin, Dokan⤵️