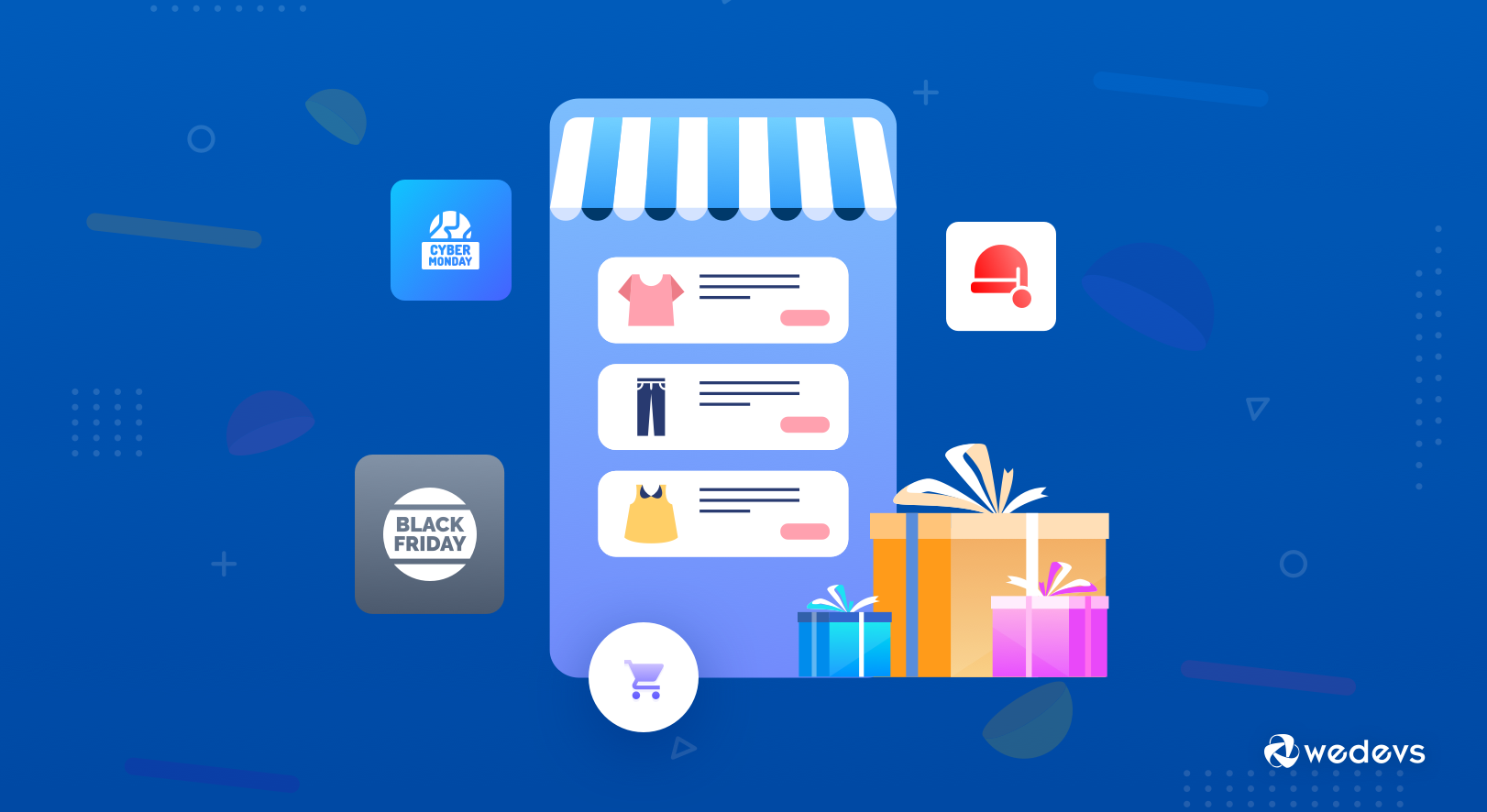 14 Tips to Prepare Your eCommerce Store for the Holiday Season
Holiday seasons are considered the best occasion to give surprises. That means the holiday season presents a great opportunity for an eCommerce platform. Online stores can make approximately 40%–50% of their yearly sales at this time.
In fact, the holiday season is fun yet a busy time for everyone as they need to prepare a lot. Most people don't get enough time to go shopping and buy gifts for their family members so they choose the option of online shopping. So you should grab this opportunity and try your best to satisfy your customers.
First of all, you need to make an easy guide for your customers like what are the gift options available at your store, the shipping method, the return policy, and most importantly your store should have a well-designed website.
To make your store the most desirable one among people on special occasions, we're presenting 14 expert tips to prepare the store for holiday sales in this article.
14 Most Effective Tips to Prepare Store for Holiday Sales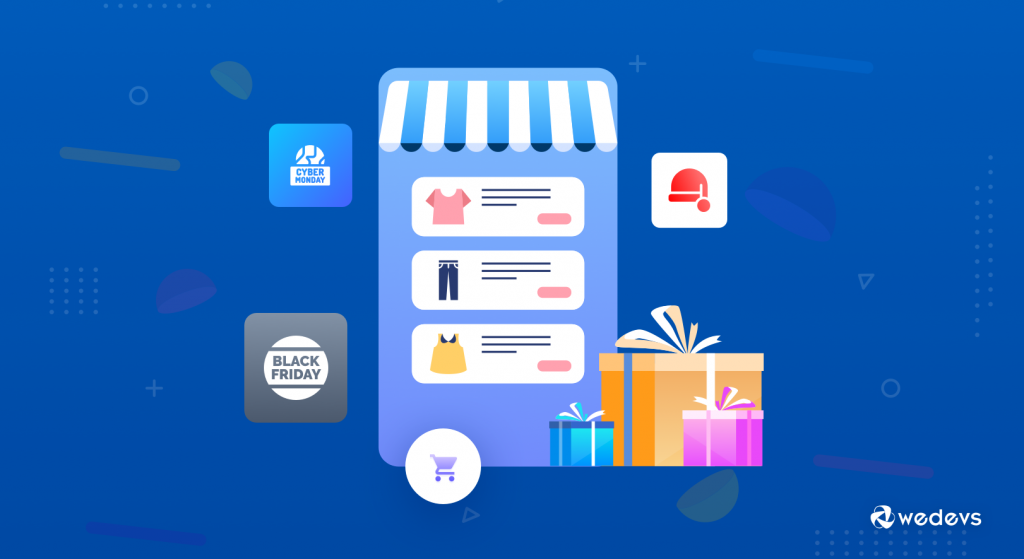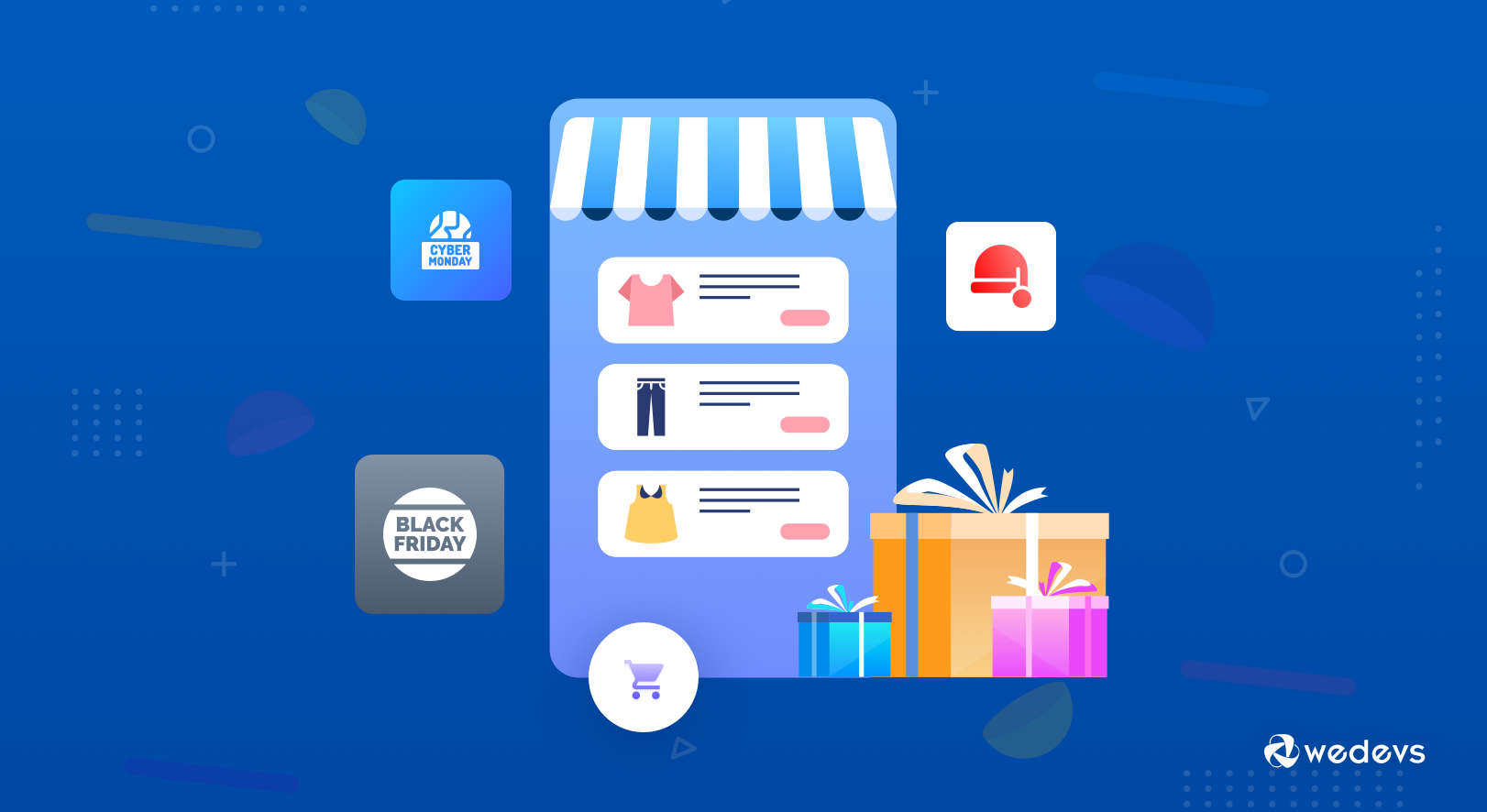 After tackling holiday marketing campaigns for over a decade, we have come up with the following 14 most effective tips to prepare stores for holiday sales.
Consider trying these holiday sales tips to get the most out of the holiday season:
Make a Strong Holiday Sales Plan
Festoon Your Platform with A Holiday Design
Boost your Sales with Holiday Promotions
Plan an Email Holiday Marketing Campaign
Utilize Paid Advertising Strategies
Adopt Remarketing Strategy
Add Gift Guides on Your Site
Make Posts on Social Media
Make Sure the Customers Get an Optimized Service
Ensure Your Site is Mobile-Friendly
Confirm Return Policy
Check Your Inventory and Keep Enough Stock
Make Sure Your Website is Working Properly
Ensure Good Customer Service
1. Make a Strong Holiday Sales Plan
If you own an eCommerce store but don't have any holiday plan, then make a holiday sales plan now else you will be lagging behind your competitors. Holidays are considered the perfect time to grab the attention of new customers to your website. Of course, you should also retarget your old ones.
You can offer gift packages & special promotions. Keeping the marketing strategy in mind, you may need to bring some changes to your platform's design as well.
2. Festoon Your Platform with A Holiday Design
Many online store owners get confused between redesigning the whole website or redesigning the homepage only.
You should decorate the homepage with a holiday look.  To do this, you need to select a user-friendly holiday theme & then customize it according to your plan. 
For instance, you can update your website by creating a winter fairy tale or you can add a counting down the clock until the holiday starts. These simple tactics will affect the customer's psychology & generate an urge to purchase a product as soon as possible. 
We have enlisted some noteworthy points that you should always keep in mind while adding a holiday theme to your site-
Must add strong holiday sales
Don't forget to highlight the offers
Make changes in a simple but effective way
Lastly, add a call to action button.
You can follow these tips to redesign your website.
3. Boost Your Sales with Holiday Promotions
You need to plan your holiday promotions first. It will boost your sales. Besides, Some customers may not understand what to buy, so this promotional offer comes as a good option for them. For your convenience, here are some tips to manage your holiday promotions-
Choose Top Selling Products
Here, you need to do some research work on products. Like, which products do people like the most just before the holidays get started? Make a separate list of those products & highlight them in such a way that people can easily locate them.
Recommend Gift Cards
The foremost benefit we find about this offer is it increases your sales & revenue. As the customer is able to buy great products at a discount value, it is considered as a boon to the last-minute shoppers.
Go for Upsell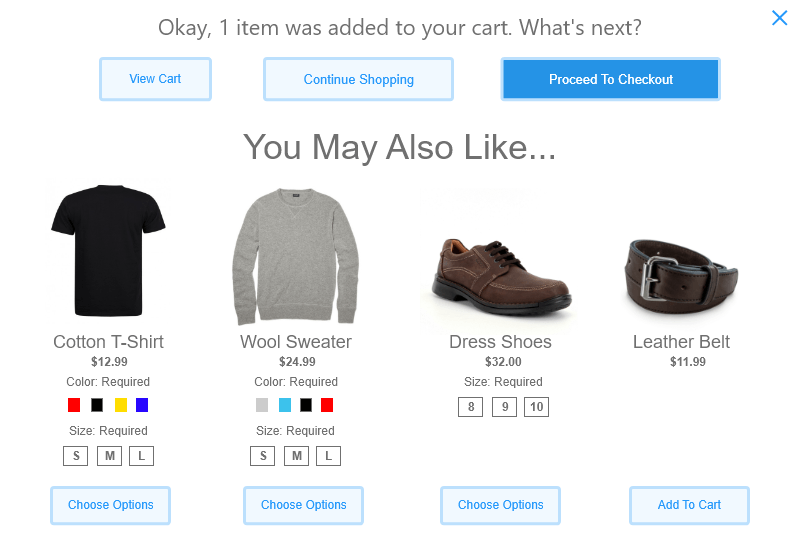 During the holiday days, you can get a good opportunity to upsell products. Because these tactics create urgency among the customer to try out a more expensive, premium, or upgraded version of their chosen item.    
Related Resource: What is Upselling and Cross-Selling: 5 Tips to Improve Your Sales.
Gift Sets & Bundle
Combine similar or complementary products in a set. Instead of a single product offer the customer's gift sets and bundle. For instance, you can combine different color cosmetics in one box.
4. Plan an Email Holiday Marketing Campaign
It is a must to do a thing. The email will notify your customers about various personalized product ideas & offers. 
Another great offer you can provide to your customers is special promo codes, discounts, and free shipping to only those who often check your emails. Set an urgency among them, like limiting your offers within a few days. You can also use the countdown system for notifying the offer deadline.
Some people add products to charts & later don't purchase them due to many reasons including poor net connection, running out of money, unable to make a decision, & ultimately closing the page doing nothing. You can send them an email as a gentle reminder regarding those abandoned lists. 
5. Utilize Paid Ads
During the holiday days, people often get attracted to any site after seeing the ads. As your competitors use this technique, you should also come with eye-catching offers to stand out in the mainstream. Here, personalized ads will make your path easier since people are too lazy to spend their time on impersonal ads.
Related Article: A Simple Guide To Google Ads Conversion Tracking For Your Business
6. Adopt the Remarketing Strategy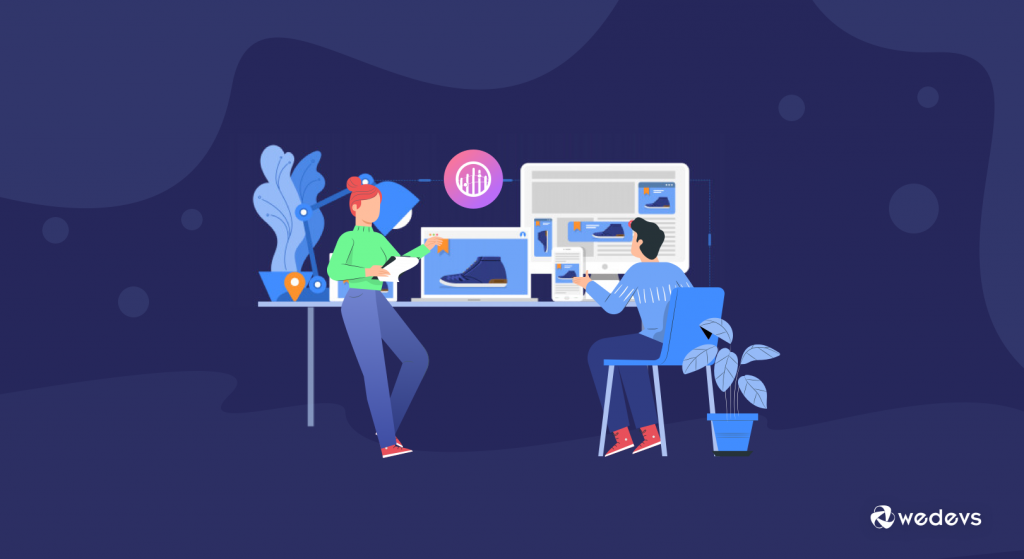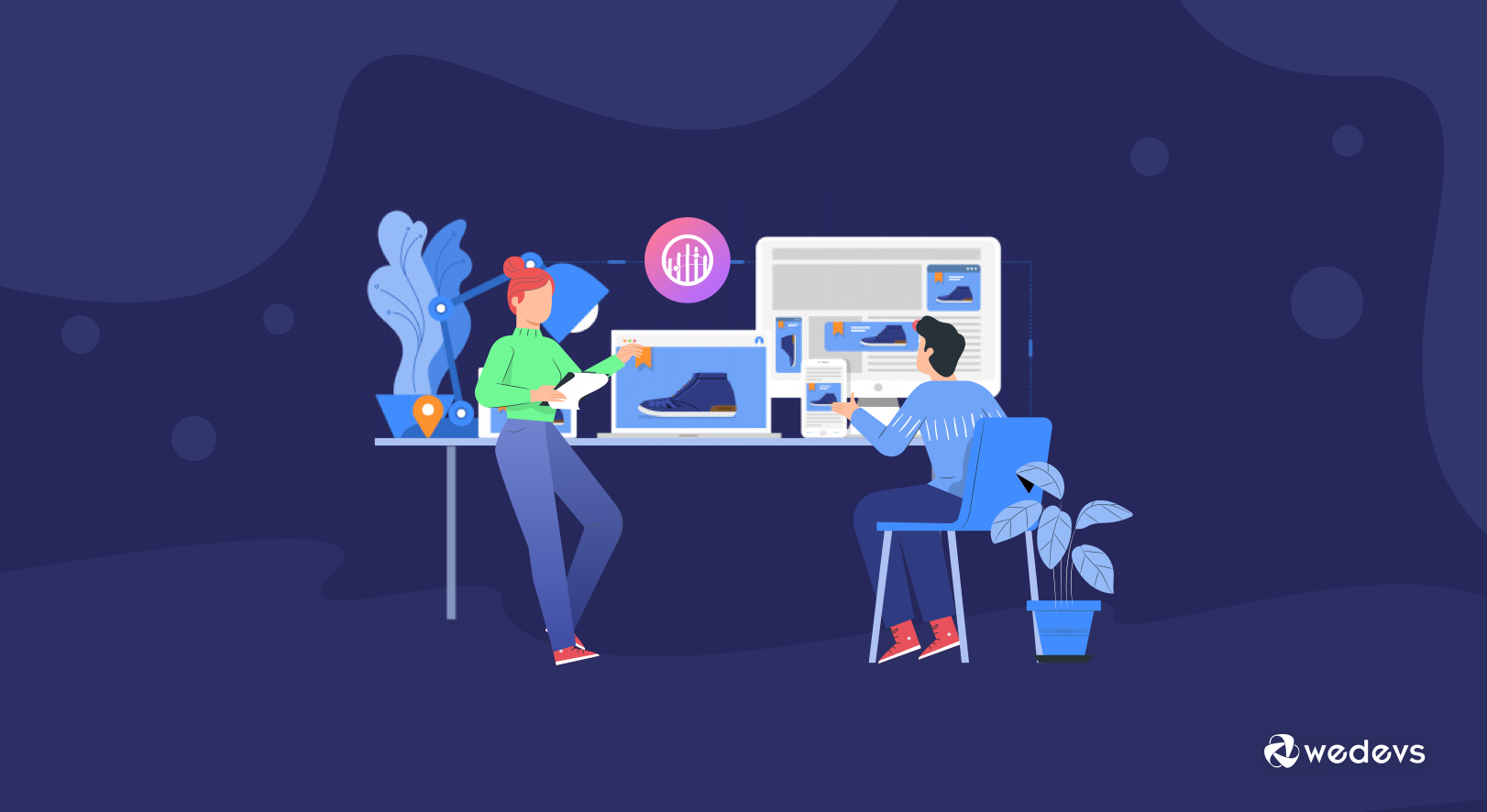 Sometimes we visit a page & find a compatible product for someone special on a special occasion. You may have marked that product & decided to purchase it on Christmas
Many customers often do this, they select an item and make a budget according to that so that they can buy it till the occasion arrives. Unfortunately, what happens is that they sometimes forget about it later.
For these cases, you can use the remarketing option. This is a marketing strategy where you target the users who have visited your page before and interacted with it. This is a great way to remind people about your shop.
7. Add Gift Guides on Your Site
Gift guides can actually be a ray of hope for people who don't have much idea about giving gifts. Furthermore, if the gift guides were categorized into different sections, that would be more helpful to the customers. 
Decorate your online store with different kinds of gifts and guides. You can take ideas from Allure where customized gifts are available with amazing gift ideas and guides. 
8. Make Posts on Social Media
Publicity is very important if you want to attract more and more people to your store. Almost all people use social media like Facebook, Instagram, or Twitter. You can post your product updates on these media.
Wouldn't it be great if any of your customers fell in love with your products while scrolling down? So along with having a website, you can create an Instagram account for your store and make shoppable posts. You can also display your deals and offers there to reach a larger audience.
Below you'll find weDevs Halloween discount post from their Instagram-
To get tips about how to make your posts shoppable on Instagram, you can check the article by our expert team.
Related Article: 6 Easy & Effective Ways to Increase Engagement on Instagram (Guide for Entrepreneurs).
9. Make Sure the Customers Get an Optimized Service
After enriching your store with lovable gift products and getting much publicity, you have to focus on the customer's experience as well. Always think about improving the experience of the customers on your platform.
You can think about the simple ways in which your customers can get their products easily. During the holiday season traffic is much higher online, try to solve every problem your customers can face.
10. Ensure Your Site is Mobile-Friendly
In this era of technology, people want everything in their hands. So most people prefer using mobile phones while doing online shopping. Make sure there is no problem running your website on mobile phones. 
Before holidays, people generally use their phones to check what they can buy as gifts. As Mobile commerce is the most popular thing nowadays, test your mobile version website before any holiday season. This way, customers will face no problems while visiting your store through mobile.

11. Confirm Return Policy to Prepare Store for Holiday Sales!
Sometimes customers complain about many products after receiving them and want to return them. If you ensure an easy return policy the customers will trust your platform more. So do not make the return policy difficult if anyone wants to return any product.
12. Check Your Inventory and Keep Enough Stock
Always check the list of products you are keeping in your store. Assure that you have a number of the same products in stock as many people can order the same product or you may have to replace any product.
Related article: Manage Stocks Using the WordPress Inventory Management Plugin
13. Make Sure Your Website is Working Properly
As the holiday season is here, there will be a lot of traffic on your website so do not make any big changes to your website now. Check all the functionalities of your website and ensure your customers have a smooth journey. 
Make sure your website is able to survive the huge traffic during the holidays. If this factor is okay then the customers will enjoy shopping from your website. This is how you should prepare the store for holiday sales!
14. Provide Good Customer Service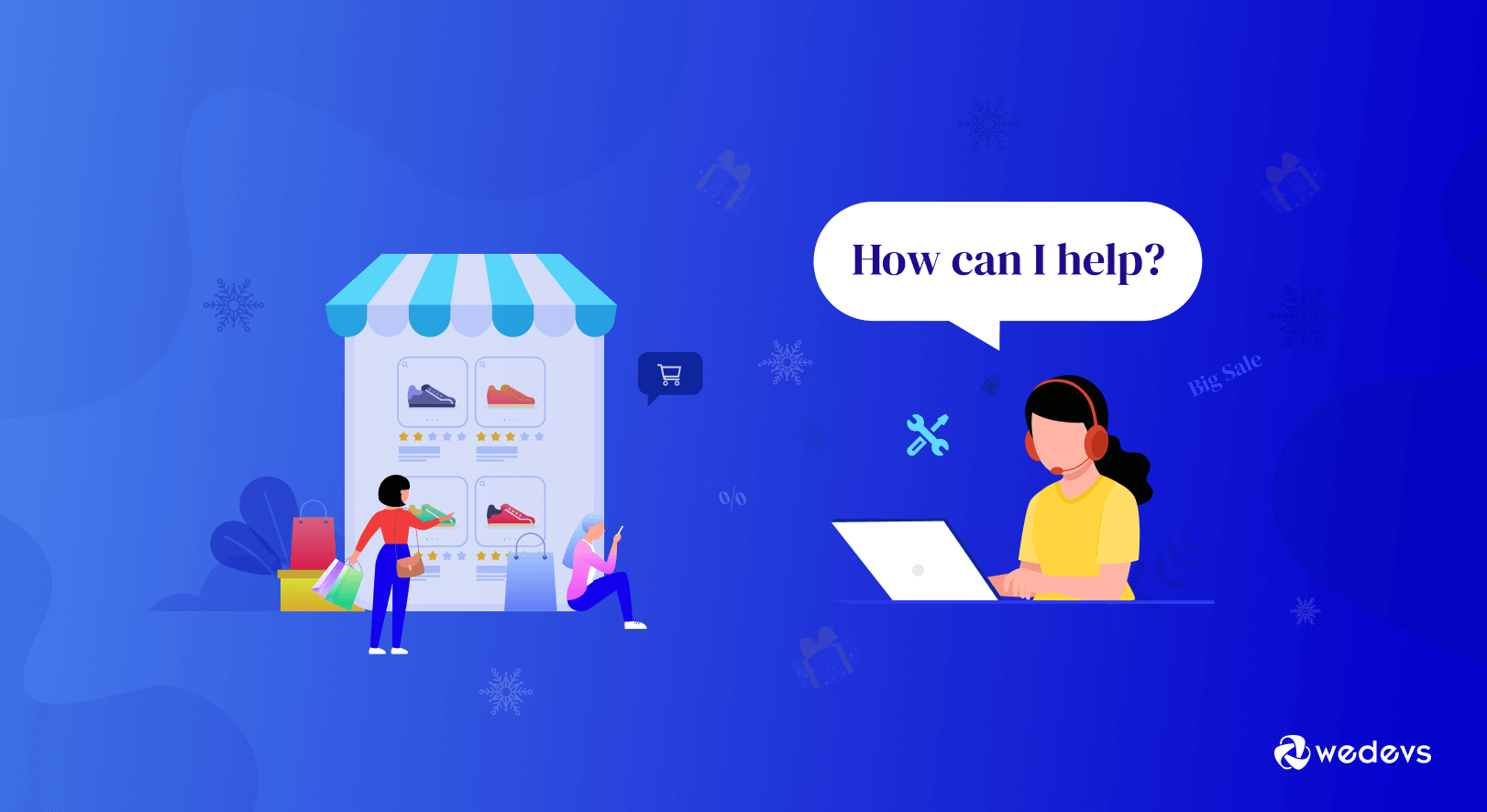 During holidays People are more likely to contact customer service regarding any inquiry about the products. Every customer wants to know all the details about a product before buying it. So they will contact your site through customer service.
Your Customer service section should be responsive. You can enable the live chat option or provide any contact number or email address to provide a better service. 
Also Read: Black Friday & Cyber Monday Marketing Strategies: Last-Minute Checklist Before You Go Live!
Prepare Store for Holiday Sales: Happy Holidays!
Now that you have come to know all the tips and tricks about how you can make more profit during holidays, don't be late in applying them. What challenges you have to face is clear to you now, so take your steps smartly. 
As the holiday season is almost here, don't waste any more time, start planning everything according to the tips given in the above article. Surely your online platform will be able to make enough profit if you follow all the given tips properly.
Do you have any questions about preparing your store for holiday sales? Let us know in the comments section below!