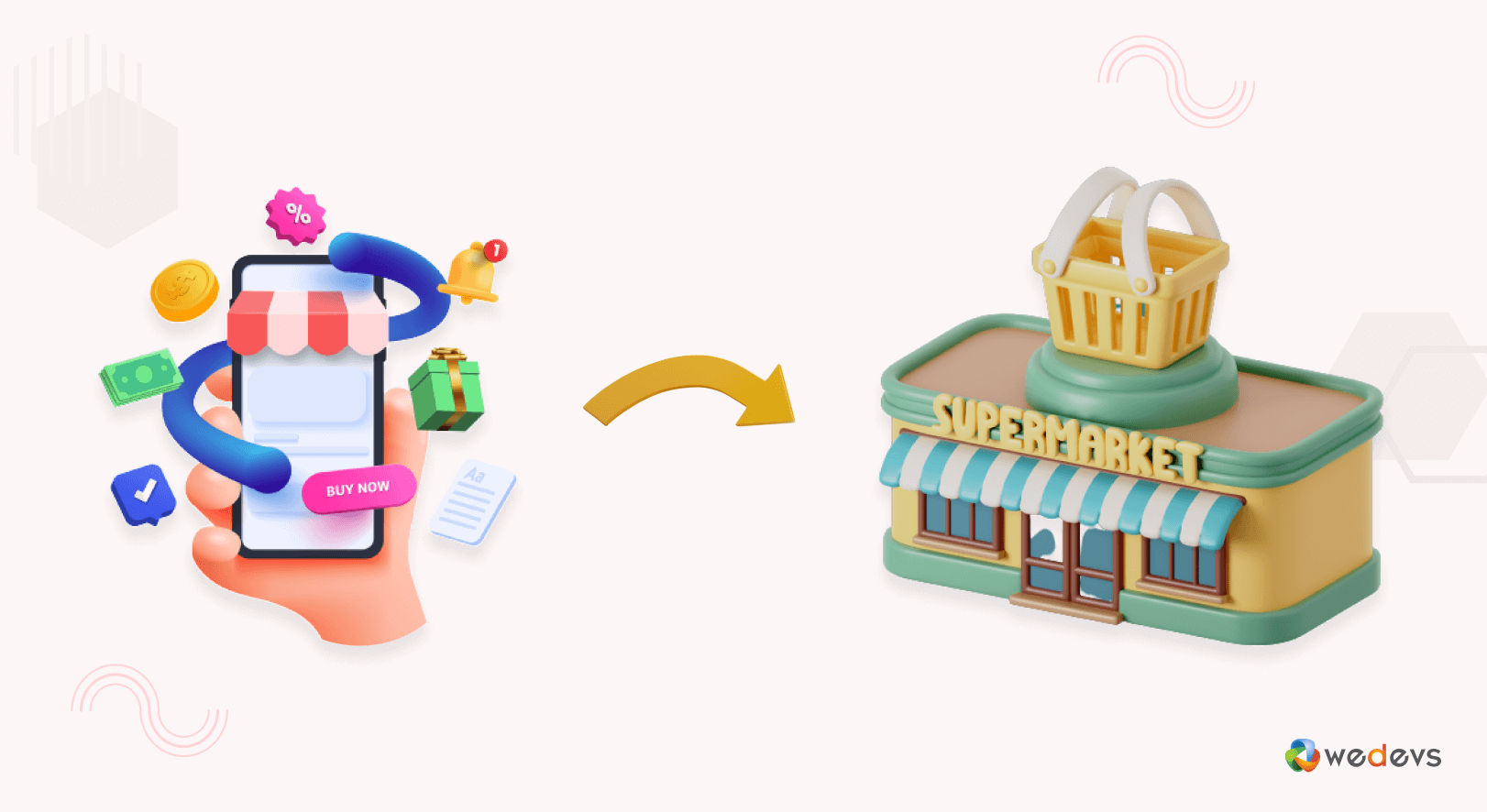 Understanding 'ROPO Effect': The Right Way to Save Your Online Business
In eCommerce, the only constant is the ever-changing customer behavior. And recently the ROPO effect has come into the discussion. Although this is not a recent topic, because Google partnered with Gortz and investigated this shopping trend a decade ago.
ROPO means 'Research online, Purchase offline.'
Before buying a product, customers first research the product online. Then they proceed to buy the product from physical stores.
Why are we talking about it now?
Because like other trends, this hasn't died down with time. After a decade, this phenomenon is here to stay, and the research says that. According to BIGresearch–
92.5% of adults said they regularly or occasionally research products online before buying them in a store.
Now, if you have a physical store and an online shop, you may not need to worry much about the ROPO effect. But, if you are a marketplace owner with your revenue based on the commission earned from the number of transactions made from the platform, then you need to worry about the ROPO effect.
Today we are going to talk about understanding the ROPO effect, how it concerns the marketplace owners, how to combat it, and how to measure it.
Let's get started-
Should You Care About the ROPO Effect as an Online Store or Marketplace Owner?
Online stores and marketplaces must take into account the ROPO effect!
If you have an online store and a physical store, then you can take advantage of this trend. You need to increase your online presence and strengthen your portfolio so that people can easily find you online and offline.
However, if you have a marketplace where you rely on the transactions made on the platform and don't have any offline presence, then the ROPO trend can have a negative effect.
That doesn't mean you need to create a physical store to solve this problem.
You need to come up with solutions to combat this trend and turn the tide in your favor. Don't worry we will talk about that later in the section.
But first, we are going to talk about what leads to the ROPO effect.
What Leads to ROPO Effect?
Customers have become smart and rightfully so. There is too much competition in the eCommerce space and there are many varieties of every product available in the market. So they want to research heavily before buying a product.
According to research "88% of shoppers do research online before making a purchase".
As we can see, the trend is here to stay and is not going away soon. Unless (we certainly hope not) we get something like the 2020 pandemic (touch wood).
There are some factors that lead to the ROPO effect-
Showrooming
Trust and Security
Shipping Costs and Delays
Tangible Experience
Customer Service
Returns and Exchanges
Product Availability
Local Presence
Social Interaction
Instant Gratification
In-store Promotions
Let's see them in detail.
Showrooming
This happens when a customer goes to a brick-and-mortar store to research a product offline and then buys online at a much lower price or at a discounted price. This has been a great advantage for online retailers and marketplaces seeing their online sales flourishing. However, with the ever-changing customer psychology and behaviors, we are now experiencing an anomaly of this habit.
Trust and Security
People are often hesitant to buy expensive items from online marketplaces. They would like to examine the product before spending big money. They would also like to interact with the sales face-to-face staff before finally deciding to buy the product.
Shipping Costs and Delays
There have been a lot of cases where customers didn't get the product on time after buying online. This is a very big struggle in the online eCommerce community.
According to the Supply Chain Quarterly, 70% of customers experienced shipping delays without any reason provided for the delay.
Funny story! I ordered a neck pillow from an online marketplace to support my neck. Because I work long hours in front of the computer, I often have neck pains and I read somewhere that a neck pillow can reduce some of the pain. But because of some customs problems, I received the product after 24 days, and in the meantime, some exercises relieved me of the neck pain. So, when the neck pillow arrived I no longer needed the product and lost interest.
That is why many customers prefer to buy products right from the physical store to get the product right away. They prefer to do that if they are in need of any product urgently.
Read: How to Improve Your Delivery Strategy & Drive More Sales
Tangible Experience
Customers require touch or need a trial before buying certain types of products. Like, clothing, furniture, or shoes. Before buying a dress or a shoe, customers want to try them out to see if they fit or go with their style. Also, they want to test the bed or the sofa by sitting on/lying on it.
Obviously, they won't be able to do that in an online store.
Customer Service
When buying or before buying a product, customers like to interact with the salespeople to get more information. In-person customer service has a positive influence on buying a product because customers get assistance directly. They prefer that rather than the scripted answers of a bot.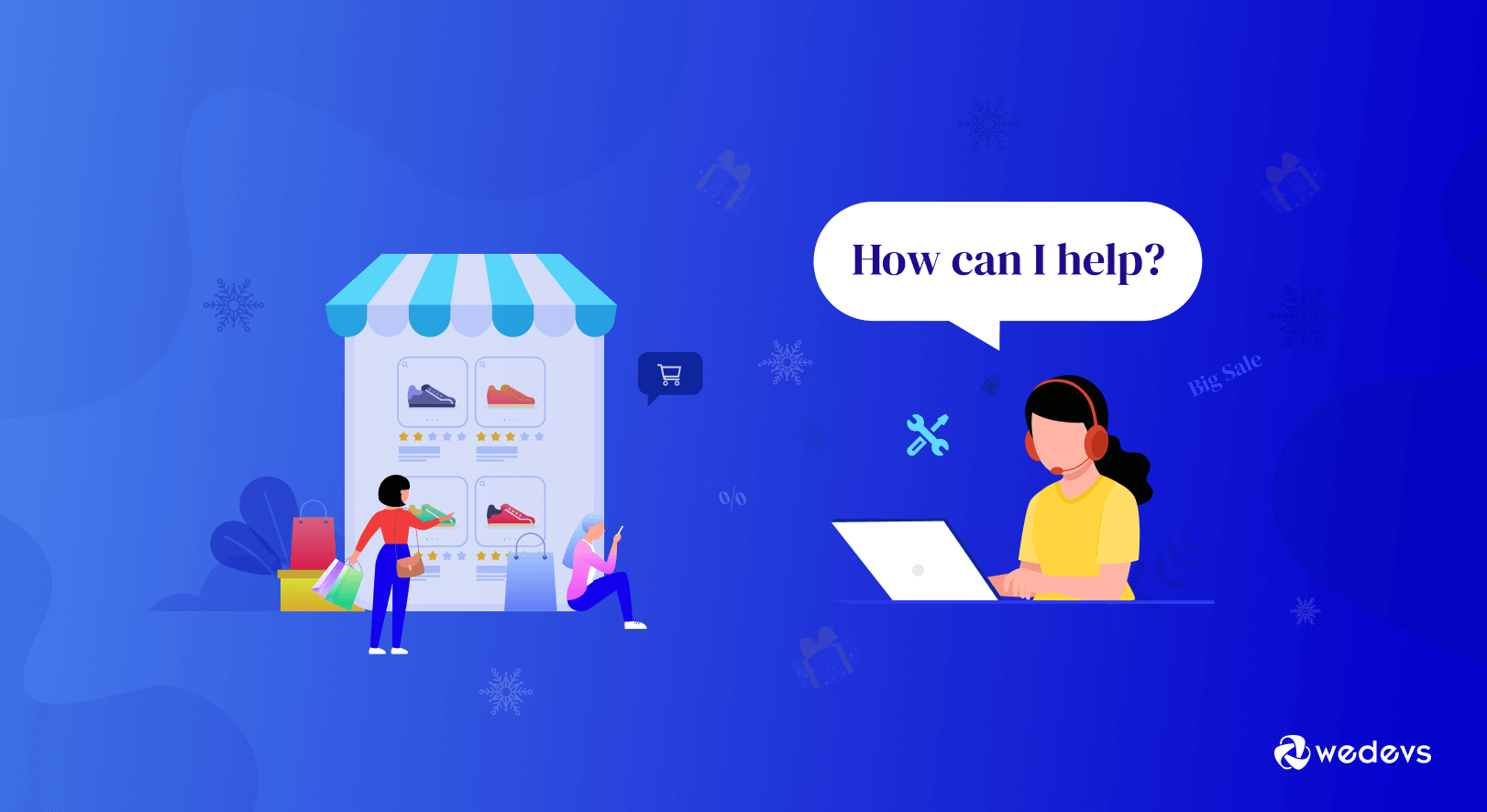 Complicated Return and Exchange Policies
Return and exchange is a big headache for the online eCommerce community. Especially for marketplaces. Because customers buy products from different vendors and if they want to return the product of only one vendor, then the marketplace may struggle. Most of them don't have the proper guidelines in place and customers usually struggle with the process.
According to Invesp, at least 30% of all products ordered online are returned as compared to 8.89% in brick-and-mortar stores.
People want to buy products from physical stores to have the convenience of returning the products easily.
Read: How To Manage Return and Warranty Requests Effectively On Your Online Marketplace
Product Availability & Authenticity
People are often unsure about the product availability in online stores. Also, they are confused about the authenticity of the products sold online.
They want more assurance while buying a product and also they trust that physical stores won't run out of products.
Supporting Local Business
According to Serpwatch, 54.81% of Americans shop at a local store at least once a month.
This tells you many customers prefer to support the local business rather buying products online. Local stores are very crucial for keeping the community alive and often become the center point for locals to meet and greet.
Social Interaction
People are quite busy nowadays and have little time to catch up with people. so they take the opportunity to interact with people when they are shopping. They look at shopping at local stores as a social activity as well as a physical activity.
Instant Gratification
This is connected with the shipping delays. People want to buy the product and take the product home immediately. They don't want to wait and lose the need for the product.
In-store Promotions
Special offers, discounts, or exclusive deals available only in physical stores can attract consumers to make their purchases offline.
These are the main factors that lead to the ROPO effect and hamper the businesses of online marketplaces.
So what product categories are most affected?
Which Marketplace Categories Are Most Influenced by The ROPO Effect
Not all types of products are affected by the ROPO effect. Here are the products that are vulnerable to ROPO-
Fashion & Shoes
Household Products
Beauty Products
Electronic Products
Let's know more about this, shall we?
Fashion & Shoes
Fashion products are the most vulnerable to the ROPO effect. The same goes for shoes as well. People want to try out the dress before buying it to ensure it fits. Surely as a customer, you want to try a pair of jeans to find out if it's comfortable and fit him/her or not.
Although the online fashion marketplace business is thriving, the need for touch, trial, and feel of the customers will never die.
Read: How to Create a Clothing Marketplace
Household Products
Suppose you are making a delicious curry and you are in need of an ingredient to make the curry complete and tasty. Would you wait 30 minutes – 2 hours for online delivery or go out and buy from a local store barely five minutes away?
Most people have day-to-day requirements for household products and wouldn't mind paying a few extra bucks for quick delivery.
Read: How to Create a Home Decor Marketplace
Beauty Products
This is a very sensitive product category. As it is related to people's skin and beauty, they are very careful while buying beauty products. A wrong shade of lipstick can have a very bad effect on the whole makeup.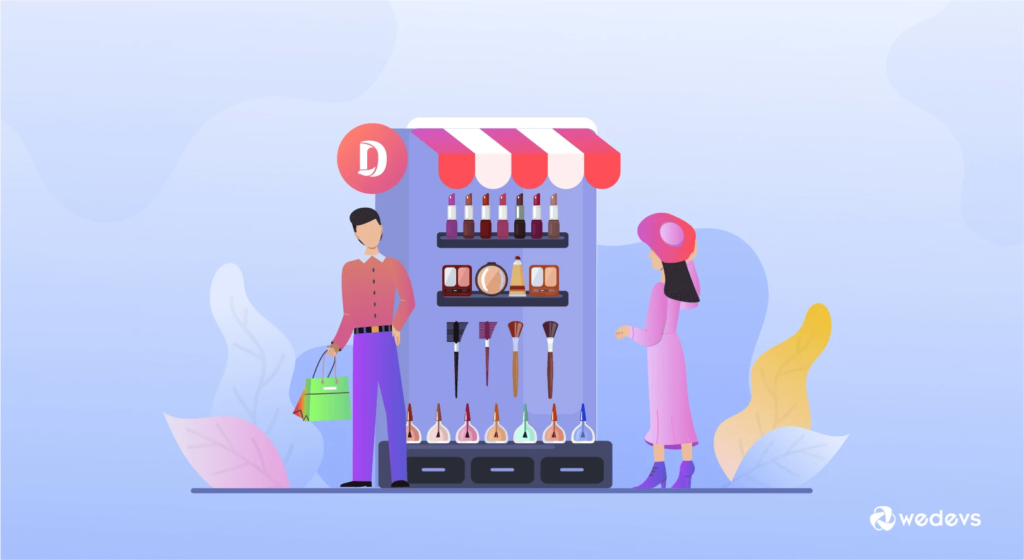 And that's why customers still prefer buying beauty products from physical stores for beauty products, cosmetics, and perfumes.
Nykaa, an Indian beauty marketplace, has realized this concept and has eventually expanded to brick-and-mortar stores as well.
Read: How to Create a Beauty Products Marketplace
Electronic Products
Suppose you are buying a bulb for your bedroom. Before buying you certainly want to check if the bulb is working and the lighting is efficient. The same goes for other electronic products.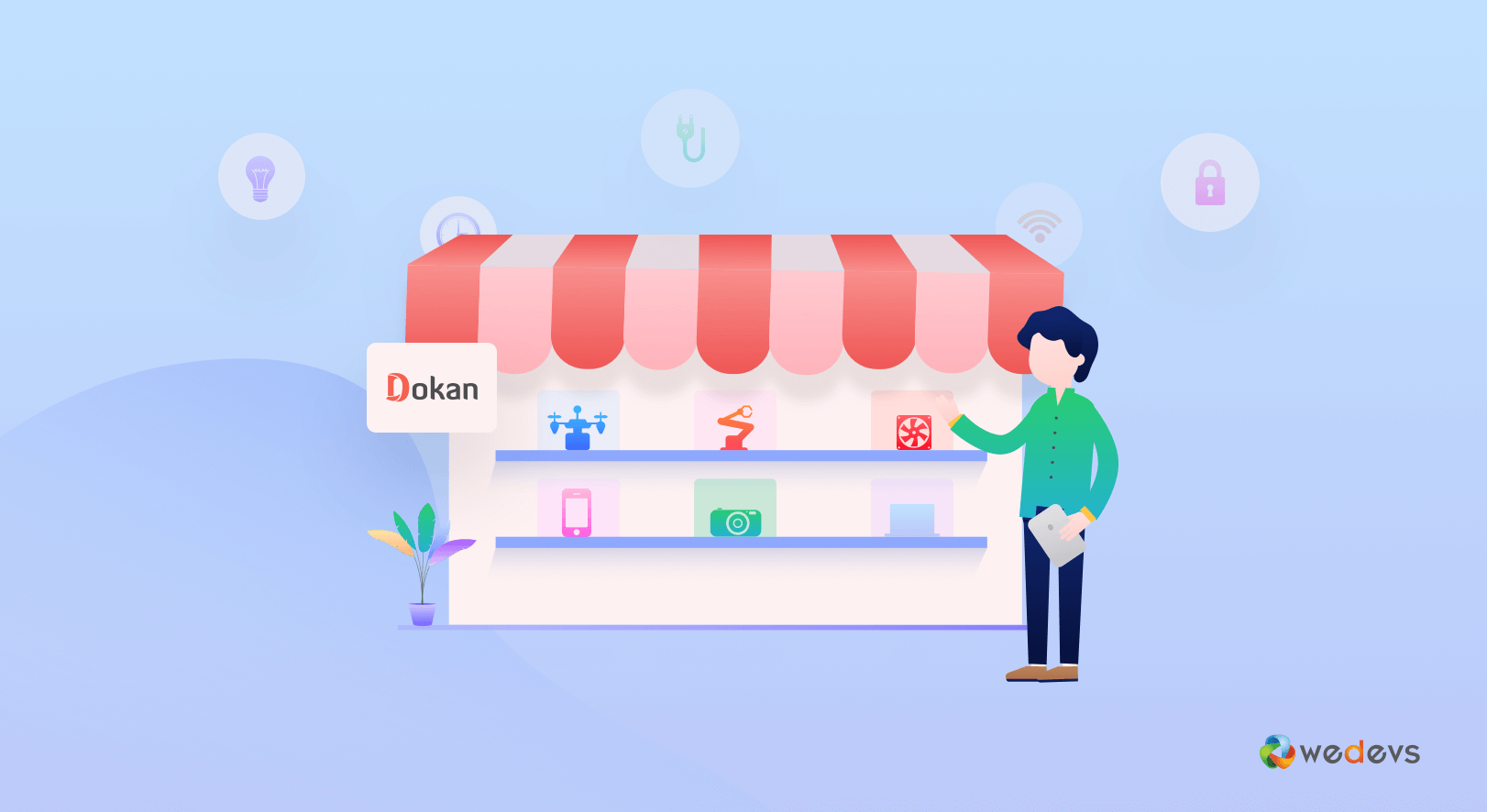 Customers want to test out the electric products before buying and that is why they prefer to go to the local stores to buy them.
Read: How to Create an Electronics Marketplace
Besides these categories, departments like sports, furniture, pharmaceuticals, and certain electronics are also vulnerable to the ROPO phenomenon.
How to Measure the ROPO Effect
Measuring the ROPO effect can be challenging. You need to connect the customer's online behavior with the offline behavior. But there are methods you can follow to effectively measure this-
Customer Surveys: You can conduct surveys to understand customers' shopping behaviors and preferences. Ask questions about their research process, whether they conducted online research before making an offline purchase, and what factors influenced their decisions.
In-store Surveys or Interviews: You need to gather data from customers at your physical stores by conducting in-store surveys or interviews. This can provide information about their online research habits and whether they made their purchase after researching online.
Data Analysis from Online and Offline Sources: Analyze data from various sources, such as website analytics, CRM data, point-of-sale systems, and loyalty programs. Look for patterns or correlations that indicate a connection between online interactions and offline purchases.
Unique Identifiers: Use unique identifiers or tracking codes to link online interactions to offline sales. For example, you can provide online vouchers or codes that customers can redeem in-store, allowing you to track the effectiveness of specific online campaigns on offline purchases.
Geolocation Data: Utilize geolocation data to understand customers' movements between online and offline spaces. This data can give insights into the correlation between online research and physical store visits.
A/B Testing: Run A/B tests to compare the behavior of customers who saw specific online marketing campaigns with those who did not. This can help you understand the impact of these campaigns on offline purchases.
CRM Integration: Integrate your online and offline systems, such as CRM and POS, to get a more holistic view of customer behavior and purchases.
Promotional Codes or Coupons: Offer online-exclusive promotional codes or coupons that customers can use in physical stores. Tracking the redemption of these codes can provide insights into the ROPO effect.
Cross-Device Tracking: Implement cross-device tracking to understand how customers switch between devices during their research and purchase journey.
You can use these methods to measure the ROPO effect.
How to Combat The ROPO Effect: Expert Tips for the Marketplace Owners
So far you have learned, what is ROPO effect, how it affects the marketplace owners, what leads to this phenomenon, and what categories of products are affected the most.
Now, in order to cope with this and not let your business get affected much, you need to know how to combat this effect.
Don't worry, you don't need to do much. Just some practice you need to do efficiently-
Make the Purchasing Process Easy, Add Value to Your Products
The main reason consumers opt for online shopping is for convenience. They find it easy and accessible. Moreover, they get more options.
So, you need to make their shopping experience smooth and hassle-free. In simple words, they shouldn't think " Maybe I should go to the local shop instead of ordering from this online marketplace" when they are buying from you. We have already written a blog on how to make first-time customers repeat customers. Check it out.
You need to make the purchasing process easy. Add value to your products. Factors like free delivery, and quick delivery matter a lot in the customer shopping experience. According to Readycloud, Free Shipping persuades almost 80% Of US consumers to shop online.
Also, make sure you have flexible return and exchange policies in place. Easier exchanges, no-questions-asked returns, and quicker refunds are some things that assure customers that they wouldn't hesitate from ordering online.
Optimize Pricing
Before buying a product online, customers always compare it to the offline price. And if unfortunately, the offline price is less than the online, then you know what that means. It is very true for the products that are most vulnerable to the ROPO effect. So if you are selling those product categories, then you need to keep a constant eye on the market price.
It is not that you need to keep a lower price than the offline stores, you need to at least keep it on par or the standard price.
You can read more about pricing psychology from our blog.
Add the Right Product Information and Data
If you see Apple's website, then you would know how powerful words are. If you write the perfect words to describe your products, it will surely appeal to your customers.
According to a survey conducted by Shiprocket, about 98% of customers abandon a purchase if the product information is insufficient or incorrect.
Your product description should be crisp, effective, and to the point. We have an exclusive guide on how to write great product descriptions. You can check that out and start to write great product descriptions.
Strengthen Your Digital Presence
One of the best ways to combat the ROPO effect is to have a strong digital presence. If customers are searching for your products online, your site should be on the first page of the search results.
Use SEO, content marketing, leverage Google ads, and local SEO, to strengthen your online presence. Your customers might search for local options but your ad should still appear on the top few search results which could make the searcher reconsider going out and order in.
You can read our guide on how to get customers for the marketplace to get a better idea.
Offer Incentives and Discounts
Last but not least, use incentives and discounts to entice customers. Take advantage of holidays, when customers are busy attending to their family members and don't have the time to go out to buy products.
Offer free and quick deliveries at a reasonable price so that customers don't hesitate to place an order. Also, offer incentives that the customer can't refuse.
Read this guide on how to write discount offers for your online store.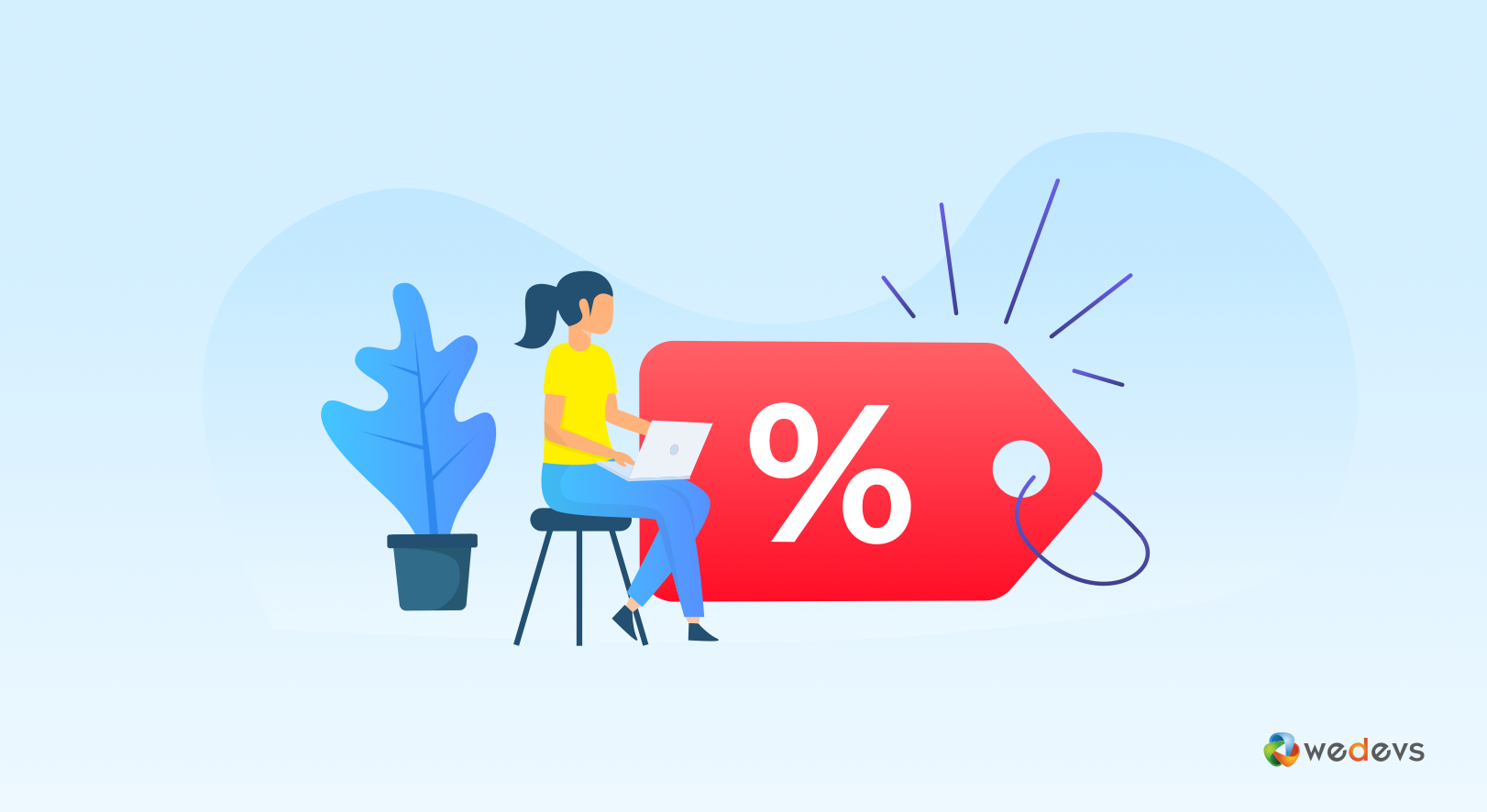 This is how you can combat and cope with the ROPO effect.
FAQ(s) on ROPO Effect
What are the factors affecting online purchase decisions?
These factors are perceived ease of use, perceived risk, perceived usefulness, effect of website design, Economic factor, availability of products, and customer satisfaction.
What are the four factors affecting purchasing?
A customer is surrounded by four key factors when considering any purchase: the product, the price, the promotion, and the sales channel.
What are the effects of online reviews?
Displaying reviews on your website gives potential customers more confidence in their purchasing decisions and reduces doubts, leading to a higher conversion rate. It can also help strengthen your brand's credibility and reliability.
Overcome and Cope with the Challenges of the ROPO Effect
So we are at the end of our article and hopefully you now fully understand the ins and outs of the ROPO effect.
Running an online marketplace comes with a lot of challenges and ROPO is one of them. It is a trend that is here to stay and as a marketplace owner, you need to learn to cope with it.
So why don't we give you a recap of what you need to do-
| | | | |
| --- | --- | --- | --- |
| Definition | What Leads to the ROPO Effect | How to Combat the ROPO Effect | Product Categories Most Affected |
| ROPO means "Research online, Purchase offline". Before buying a product, customers first research the product online. Then they proceed to buy the product from physical stores. | Showrooming | Make the Purchasing Process Easy, Add Value to Your Products | Fashion and Shoes |
| | Trust and Security | Optimize Pricing | Beauty Products |
| | Shipping Costs and Delays | Add the Right Product Information and Data | Household Items |
| | Tangible Experience | Strengthen Your Digital Presence | Electronics |
| | Customer Service | Offer Incentives and Discounts | Sports |
| | Returns and Exchanges | | Furniture |
| | Product Availability | | Pharmaceuticals |
| | Local Presence | | |
| | Social Interaction | | |
| | Instant Gratification | | |
| | In-store Promotions | | |
This list will help you combat this phenomenon easily.
If you have any more questions, do let us know in the comment section.