weDevs is a Proud Platinum Sponsor of WordCamp Kathmandu 2022
Physical WordCamps are back worldwide. Kathmandu was the first physical WordCamp in the continent of Asia after the mass transmission of the COVID-19 pandemic. And without any doubt, we were excited! 🤩
WordCamp Kathmandu 2022 was a two-day event. WordPress users and enthusiasts from around the world gathered there and shared their unique experiences regarding the open-source platform.
weDevs was a proud platinum sponsor of WordCamp Kathmandu.
Let's take a look at everything that happened at WordCamp Kathmandu 2022!
What is a WordCamp?
WordCamps are a locally-organized informal gathering of WordPress users.
Whether you are a seasoned veteran WordPress developer or a general day-to-day user, you can attend, discuss, and speak at WordCamps. This includes developers, designers, marketers, entrepreneurs, and even end users.
There's no denying that, physical presence is a must to make meaningful connections with like-minded people. Markedly, WordCamp plays a large role in making the WordPress community stronger.
Since the first WordCamp was organized in San Francisco by none other than Matt Mullenweg in 2006, there have been hundreds of such events around the world.
Furthermore, the best part of WordCamps is that they are sponsored by organizations that develop products or provide services for WordPress users.
weDevs Sponsoring WordCamp Kathmandu 2022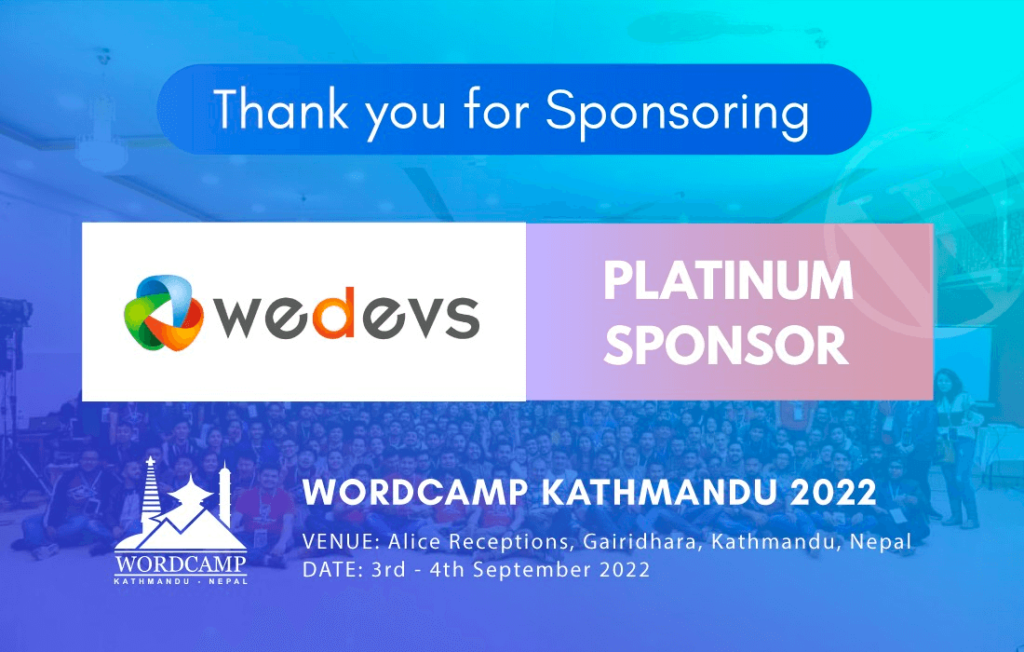 weDevs sponsored WordCamp Kathmandu 2022 subsequently after the last WordCamp in Kathmandu in 2019. This year weDevs is sponsoring the mega event in the Platinum Sponsor Category.
Nevertheless, the event hosted multiple local and international speakers, including our Lead Product Manager Saif Hassan.
So, with this sponsorship and activity, we hoped to build a greater connection with WordPress users from Nepal and beyond. We also had a booth at the venue, and met with excellent attendees!
What to Expect from WordCamp Kathmandu 2022 – Schedule & Speakers
WordCamp Kathmandu 2022 took place on the 3rd & 4th of September 2022. Both days were filled with exciting sessions, insightful discussions, photo capturing, contributing to WordPress, and of course, an unlimited exchange of experiences and expertise.
The event was divided into two days.
Day 1 – Main Event
Day 2 – Contributors Day
The main event featured the sessions and discussions. The contributor day, as you can guess, was all about participants actively contributing to WordPress.
Day 1 Schedule – WordCamp Kathmandu 2022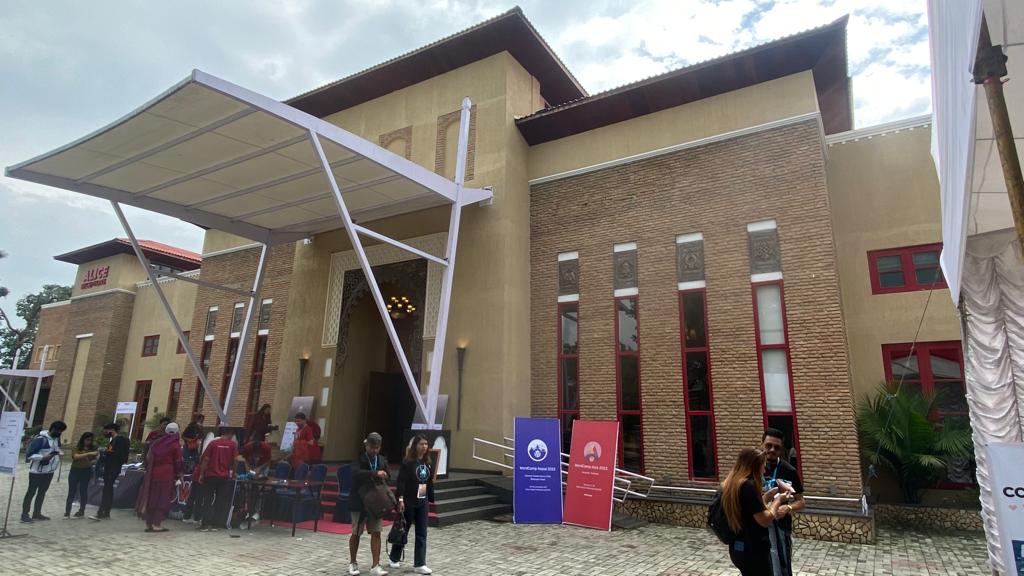 WordCamp Kathmandu 2022 started off with the initial registration and official opening ceremony. The registration started at 08:30 am. After that, the sessions started.
Take a look at those session schedules –
Thinking the React Way for WordPress Developers – 10:00 am
Speaker: Sakar U Khatiwada
Why Should You Hire Mothers Back into the Workforce? – 10:00 am
Speaker: Alina Kakshapati
Accelerate Your Migration Process with WP CLI – 10:30 am
Speaker: Lax Mariappan
How the Pandemic Has Influenced to Change the Content Writing Trends in 2022 – 10:30 am
Speaker: Subhasis Chatterjee
Creating WooCommerce Addons – 11:00 am
Speaker: Saloni Mehta
Scale Up Your Local Business with SEO & WordPress – 11:00 am
Speaker: Raju Khadka
During the sessions, a workshop called "WordPress Beginner Lab" will be taken by the volunteers simultaneously.
After that, a lunch break was taken and regular activities was resumed at 12:15 pm.
Harnessing the Power of GraphQL in WordPress – 12:40 pm
Speaker: Sandip Basnet
Social Media Marketing for WordPress Businesses – 12:55 pm
Speakers: Vineet Rauniyar & Roja Shrestha
WordPress Deployment with CI/CD – 01:10 pm
Speaker: Aayush Shrestha
Your Next Website in WordPress – 01:25 pm
Speaker: Laxman Bhattarai
Vertical Rhythm; Efficiency in WordPress Theme Layout – 1:40 pm
Speaker: Ashish Rai
Introducing WordPress Full Site Editing & Developing a Block Theme (A Workshop) – 02:10 pm
Speakers: Bishnu Sunar, Shiva Shanker Bhatta, Rohit Maharjan
Making Money from WordPress as a Student Developer? – 2:10 pm
Speaker: Bishwas Thapa
Mastering Developer Tools – 2:40 pm
Speaker: Surendra Shrestha
After that, a tea break was taken and regular activities was resumed at 3:40 pm.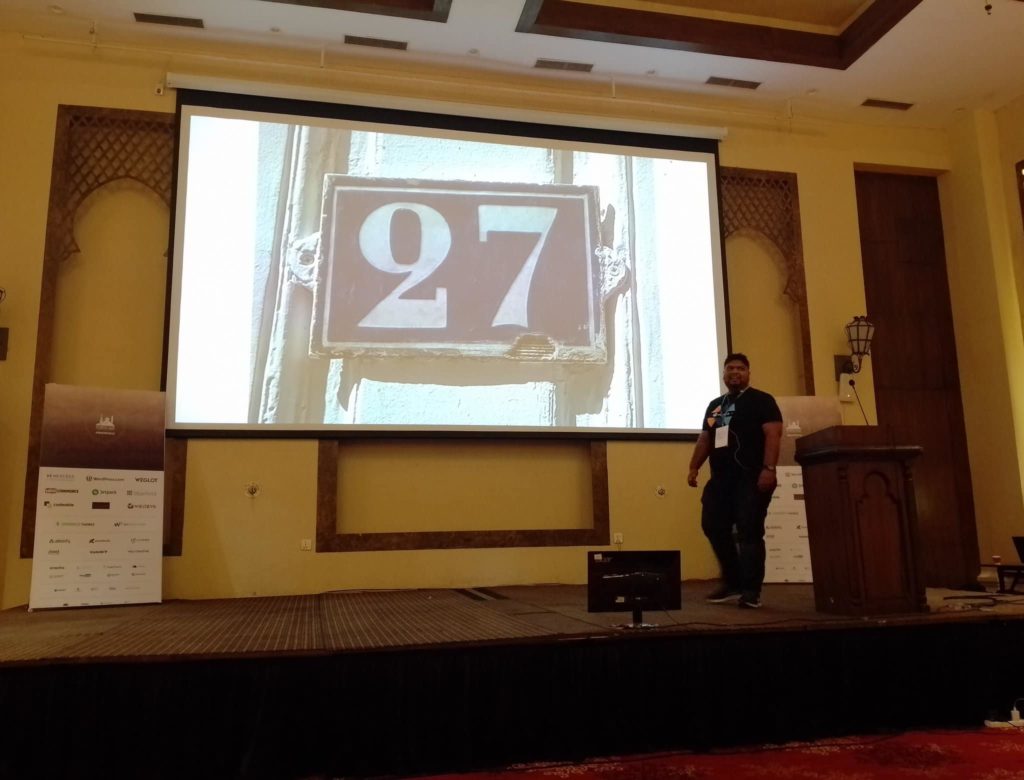 The Secret Life of Fonts – 3:40 pm
Speaker: Saif Hassan
Contributing to Make WordPress – 3:40 pm
Speaker: Hasanuzzaman
Panel Discussion: Importance of Community and Contribution – 04:10 pm
Speakers: Yam B Chhetri, Devin Maeztri, Suvash Khadka
Day 2 Schedule – WordCamp Kathmandu 2022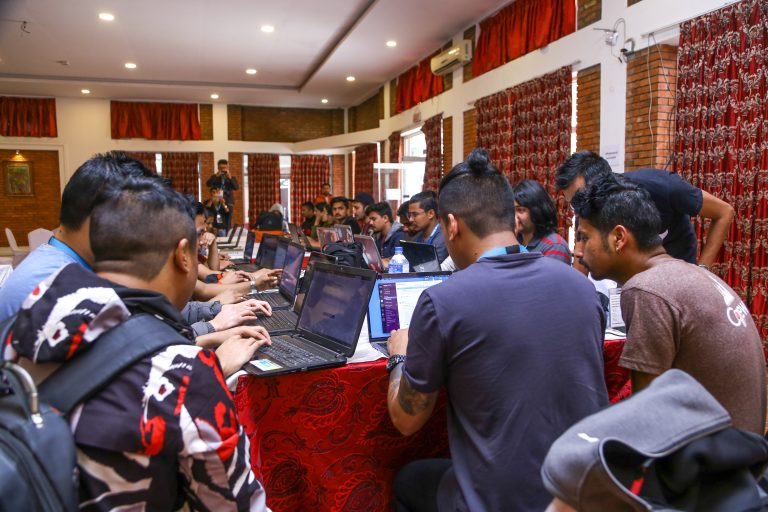 The second day was all about contributing to WordPress. So, once the registration was completed, the official procedures started with the introduction of teams and table leads.
After that, the whole day was dedicated to contributing to WordPress and guiding new contributors.
Eventually, at the end of the day, the results of the contribution was shared. Soon after that, the closing ceremony happened to bring down the curtain for the glorious two-day event.
Why weDevs Sponsors WordCamps Around the World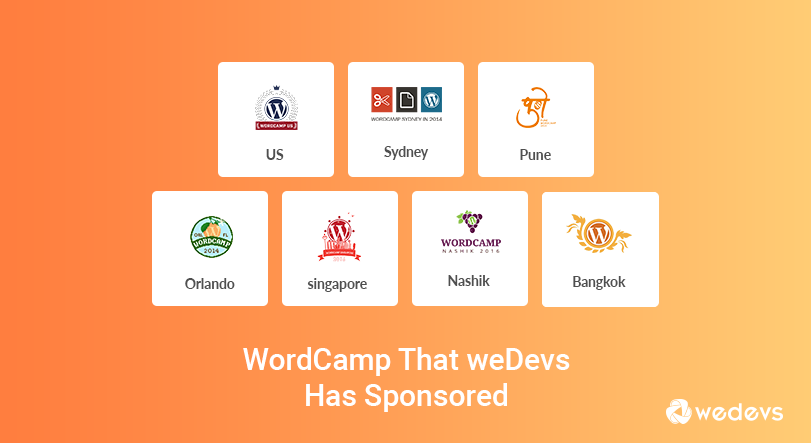 weDevs took part at WordCamp Sydney in 2014, that was the first time. Since then, weDevs have sponsored a number of WordCamps around the world. Here's the list of WordCamps that weDevs sponsored to date –
So, why do we sponsor WordCamps?
Well, we believe as a WordPress product-based company, it is one of our core responsibilities to give back to the community. WordPress is an open-source platform and without the community helping itself, this platform can not grow to the fullest.
However, apart from sponsoring WordCamps, there have been several speakers, organizers, and volunteers from weDevs whom we actively motivate and sponsor correspondingly.
We believe this helps us exchange ideas and generate connections with people who are also actively trying to improve WordPress.
Ready for the Swags & Surprises, Kathmandu?
Like in WordCamp Kathmandu 2019, we did not come empty-handed. We brought a whole lot of swags and surprise gifts for you all. weDevs also had a booth in the WordCamp venue, where everyone loved our products and swags!
It was indeed a great time at the biggest WordPress conference in Nepal! 🤩