How to Build a Multivendor Event Marketplace Website with Dokan and Eventin
Did you know that the number of event websites increases by up to 52% per year? In the modern era, a website is one of the basic elements that come on the list when you want to organize an event. Nowadays, People are more interested in promoting their events through a website.
Allowing users to create their own events on your website is one of the best ways to make money online.
Do you want to create event and ticket-selling marketplaces like Eventbrite, or Cevent on the WordPress platform? If so, then this blog is for you.
Once you finish reading this blog, you will come to know tons of information including how to set up a multivendor event marketplace step-by-step, details about multivendor event marketplace benefits, use cases, and how Eventin will help you to create your marketplace, etc.
Why is the Multivendor Event Marketplace Important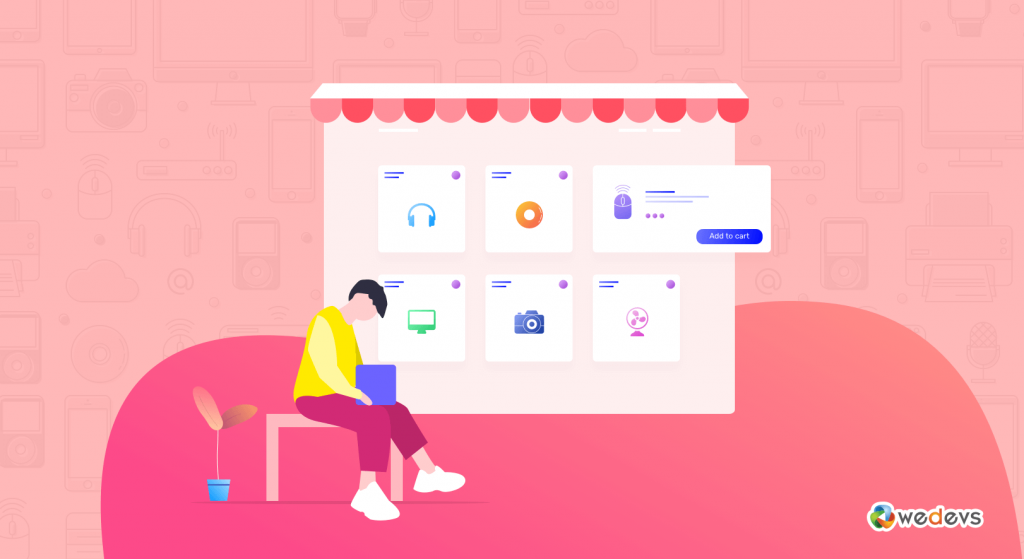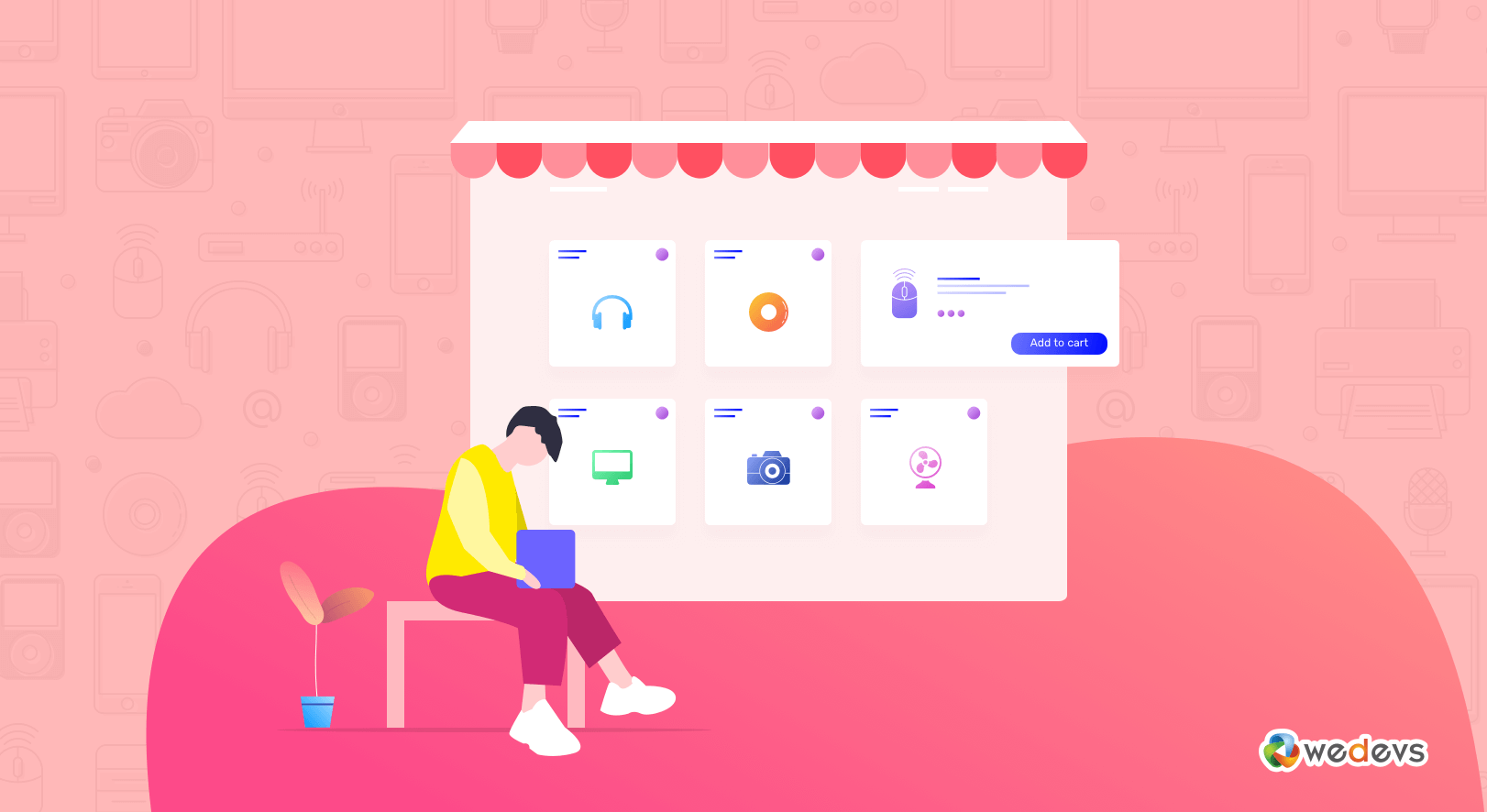 According to the Globe Newswire report, the global events industry is projected to generate a revenue of $1,457.2 million by 2028, representing a 23.1% compound annual growth rate from 2021-2028.
Websites like Eventbrite make over a hundred million dollars per year by allowing others to create events on their websites.
The event niche is one of the biggest and is growing every year. But why is it important to create a multivendor event marketplace? The traditional website allows you to create an event site that brings limited revenue compared to a multivendor event website.
Here are the notable benefits you can get-
More Events, More Traffic, More Revenue
When you are creating a multivendor event website, you are allowing your community members to create and manage their events on your website. Whenever someone is promoting their event, they are promoting your site too. Ultimately, it increases your site's traffic.
Reduce Average Cost
No one needs to create a whole new website for each event. Users can get full event management features as a vendor and submit the information with some simple steps. (tutorial added later in this blog). Eventually, it will reduce the operational costs for the event organizers.
Easy Management
For the vendor, nothing technical is required to add a new event. It allows users to think more about their events and participants.
Let's see how you can help your local community-
There are a lot of trainers who host online and offline training at different times. You can create an event marketplace for trainers where training professionals will submit their upcoming training events and sell the tickets.
You can create a conference marketplace. People who have upcoming conferences and meetups can submit the conference details with the ticketing.
How to Create Your Own Multivendor Event Marketplace in WordPress (4 Steps to Follow)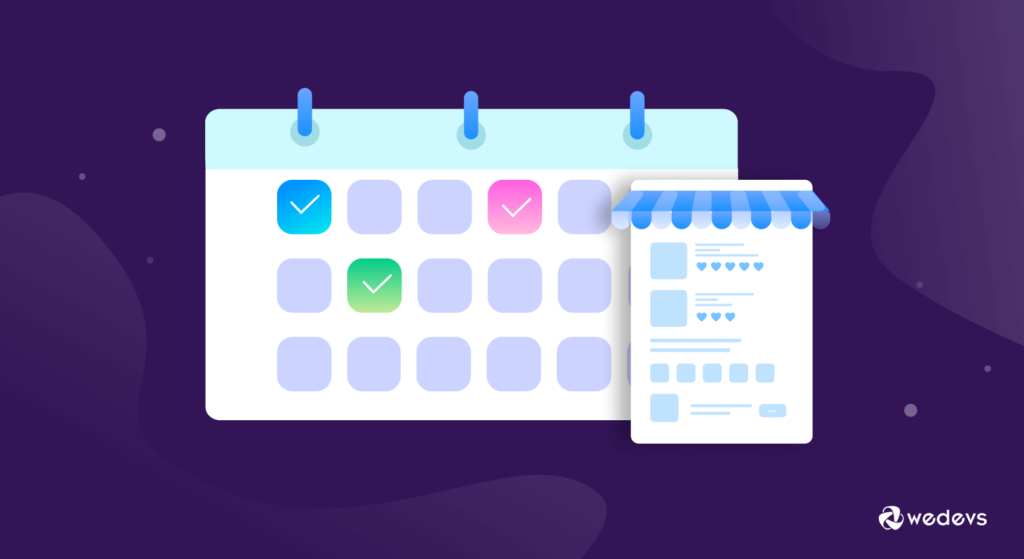 Creating a multivendor event marketplace with Dokan and Evnetin is easy and requires a few simple steps. We are considering you already have the domain hosting and have installed WordPress on your website.
Before diving too deep, let's see the required plugin at a glance.
WooCommerce
WooCommerce is an eCommerce plugin for WordPress. It will enable selling features on your WordPress website. Moreover, both Dokan and Eventin have been developed based on WooCommerce.
Dokan
Dokan is the best multivendor marketplace on WordPress with 70k+ active users, powered by WooCommerce. It helps you to build your own marketplace similar to Eventbrite, event, etc.
Eventin
Eventin is a user-friendly WordPress plugin that helps you manage unlimited events and sell tickets at no extra cost. It offers anything and everything that you need to organize an event. Here are the key features-
Unlimited Single/Multiple Events
Simplified Schedule Management
Maintain Recurring Events
Unique QR Code for Attendees
Showcase Speakers/Organizers
Multi-tier Ticket Pricing
Unique Attendee Management
Event Calendar View
Detailed Analytics Report
Customer Relationships with FluentCRM
Synchronized Zoom Webinar and Meeting
Event Countdown Timer
Multivendor Marketplace
Eventin brings a multivendor event marketplace feature. The most unique features — the first of its kind! For this solution, we integrated with Dokan multivendor at Eventin.
In order to create a multivendor event marketplace, we will apply the following list.
Install the Required Plugins
Add Event Vendor
Submit Event from the Vendor's Dashboard
Manage Event Multivendor Marketplace
1. Install the Required Plugins
Now, install your favorite eCommerce theme and also install all the necessary plugins. You already know what the plugins are that you will need in your marketplace. Once all the plugins are activated, you need to configure Dokan Multivendor. Here's a video tutorial on Dokan plugin configuration–
Check out Dokan Features Details to learn more about its features.
2. Add Event Vendor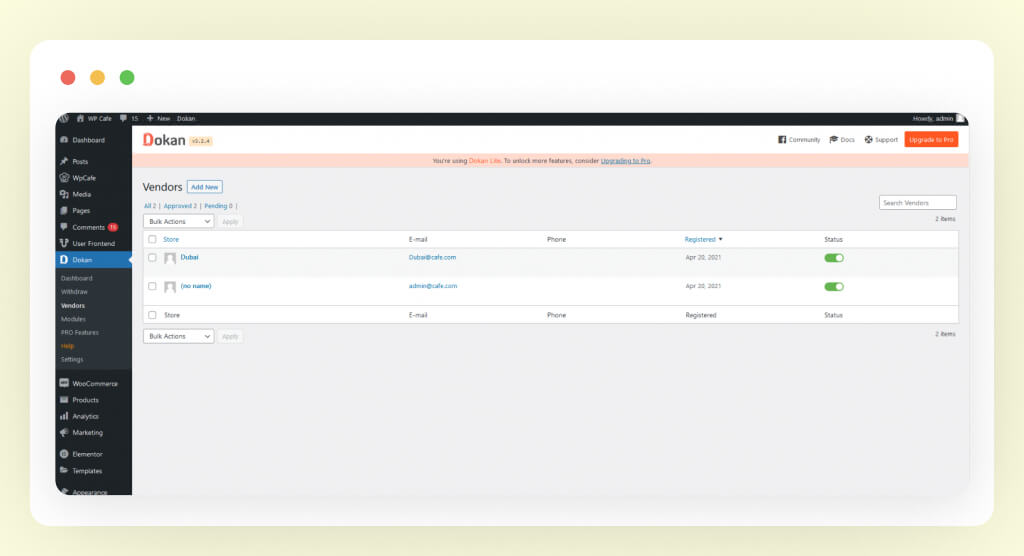 With Dokan, you can add multiple vendors to your page. Later, vendors can submit the events as products on your website. From the Dokan dashboard, you can create vendors. Go to Dokan -> Vendors -> Add the necessary information, then click Create Vendor.
3. Submit Event from the Vendor's Dashboard
Vendor's login: Vendors can access the dashboard by logging in with their vendor account. The Eventin setting option is available there.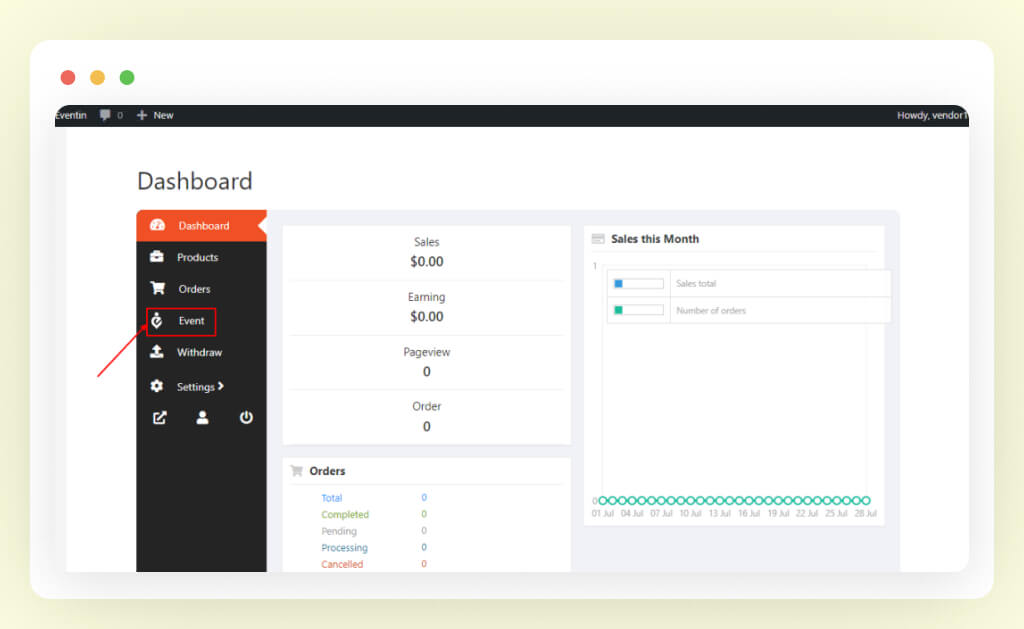 Add Events: Vendors can add new events which will work as Event submissions for the marketplace owner. To add an event, click on the "Add New" button. These events will show up at individual vendors' stores. Once you click the button, you will need to add event-related information.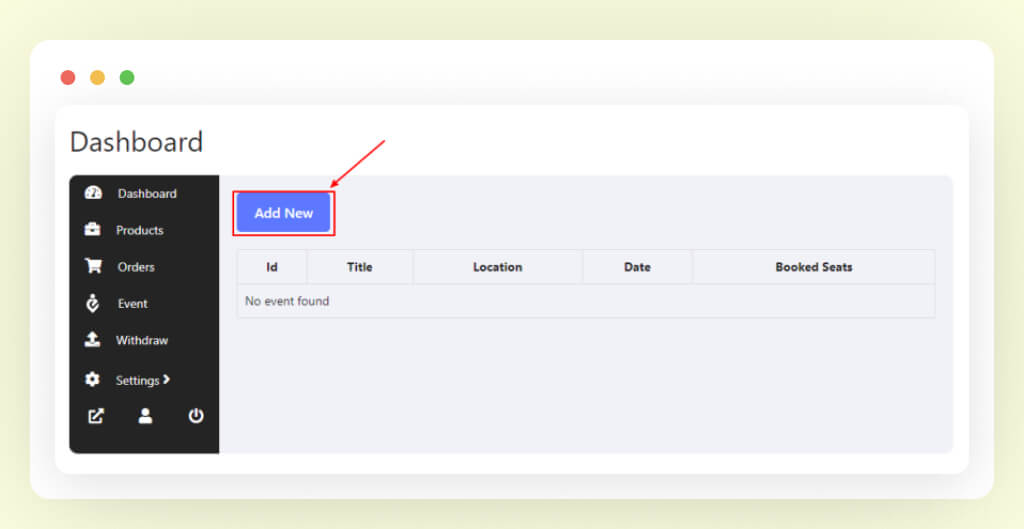 In this step, add your event details like event title, event content, event logo, event banner image, event feature image, social links, etc, and then click Next.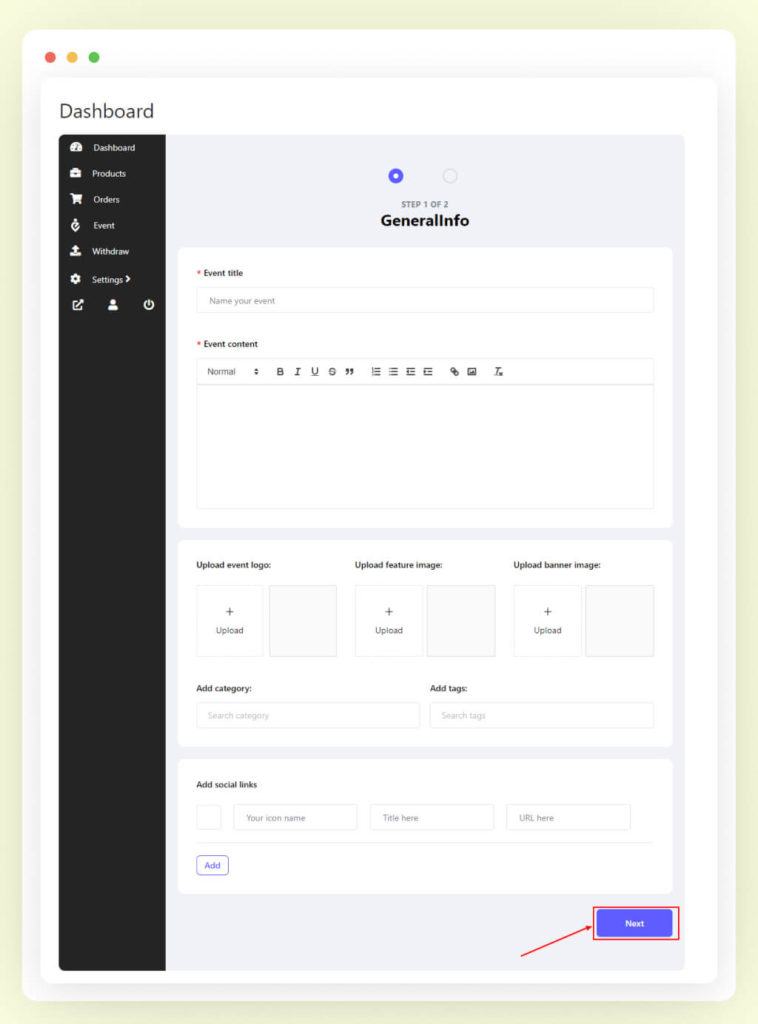 In the next step, you will see all the details about the event dates and organizers. This is the final step. Just fill in all the details and then click submit. After submitting the form, you can see the event created in the event menu.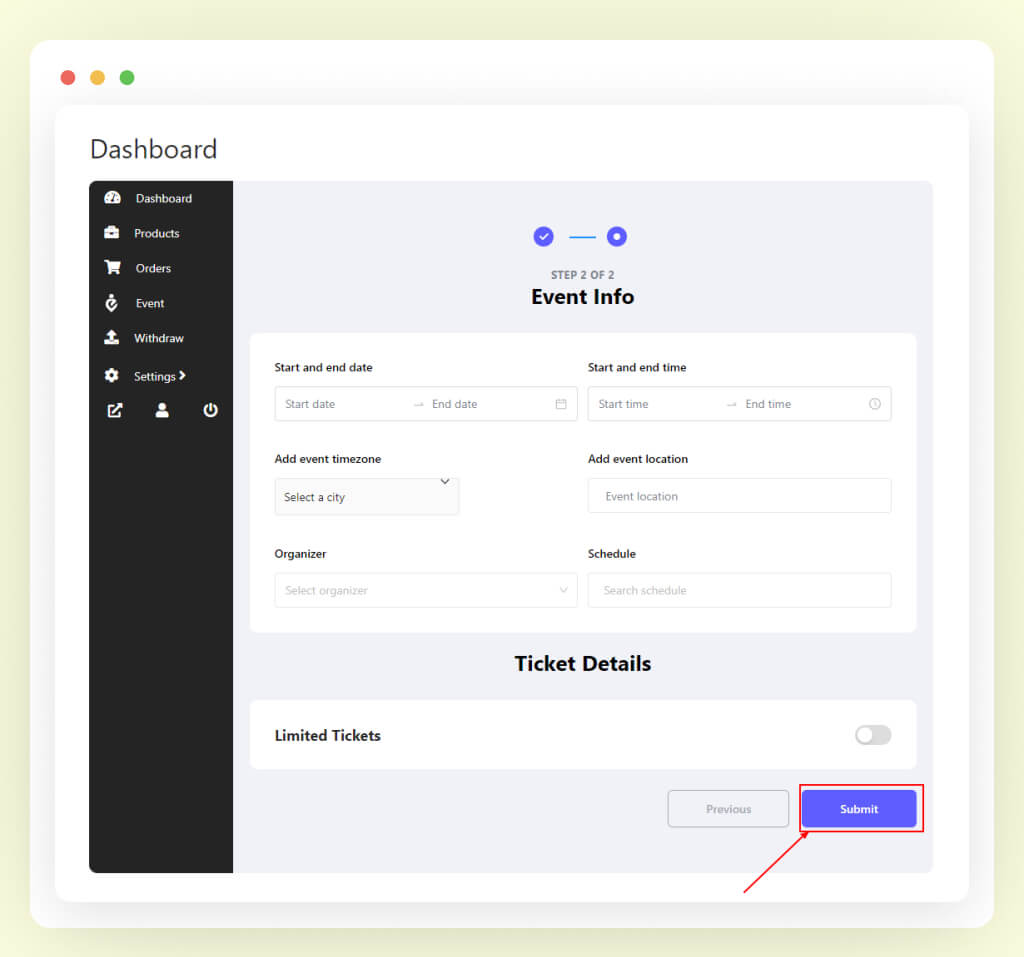 Now you can visit the event, and all the customers or visitors can see the single event. As a vendor, you can also edit, update, or delete existing events. Your event will also show up on the main event showcase page.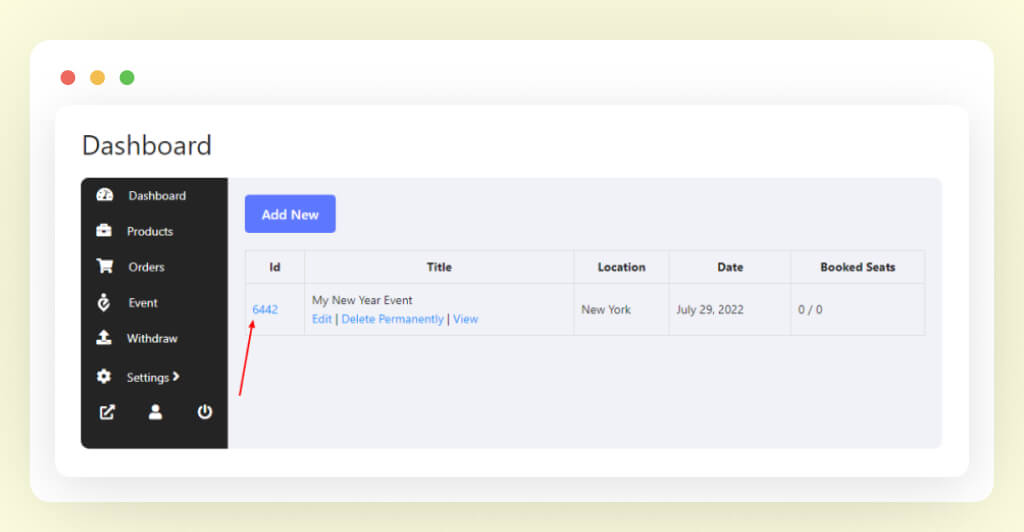 Submitted events by individuals will be added to the main event list. Admins/marketplace owners can access it from their Eventin dashboard.
You can also check the Event Multivendor Marketplace walk-through video for a step-by-step tutorial from installing plugins to creating and managing events.
4. Manage Event Multivendor Marketplace
Vendor Dashboard Sales Chart: From the dashboard, the vendor will be able to check all of his financial and order history.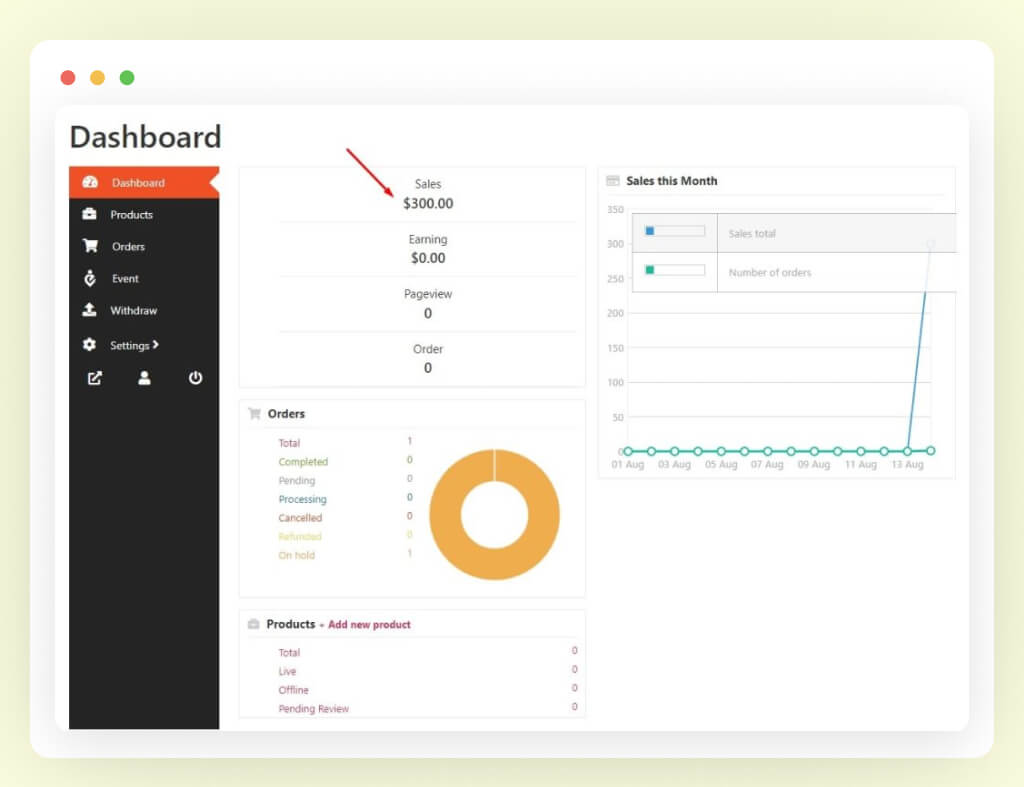 Withdrawal Information for Vendors: From the vendor's dashboard, they will be able to check their withdrawal information.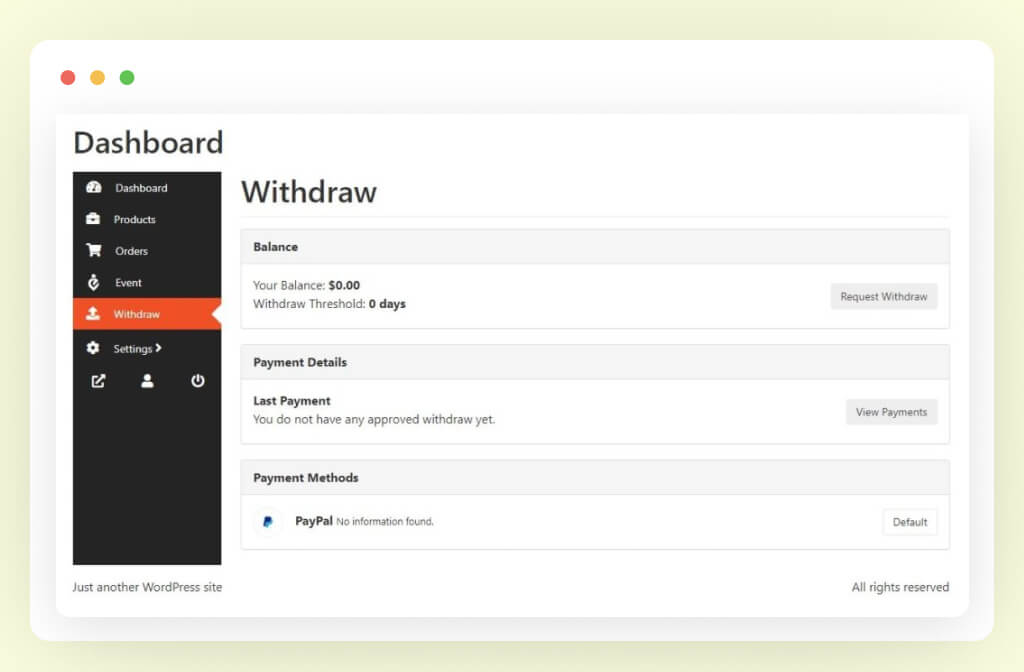 Vendor Order History: Vendors will be able to check their store order history from the dashboard.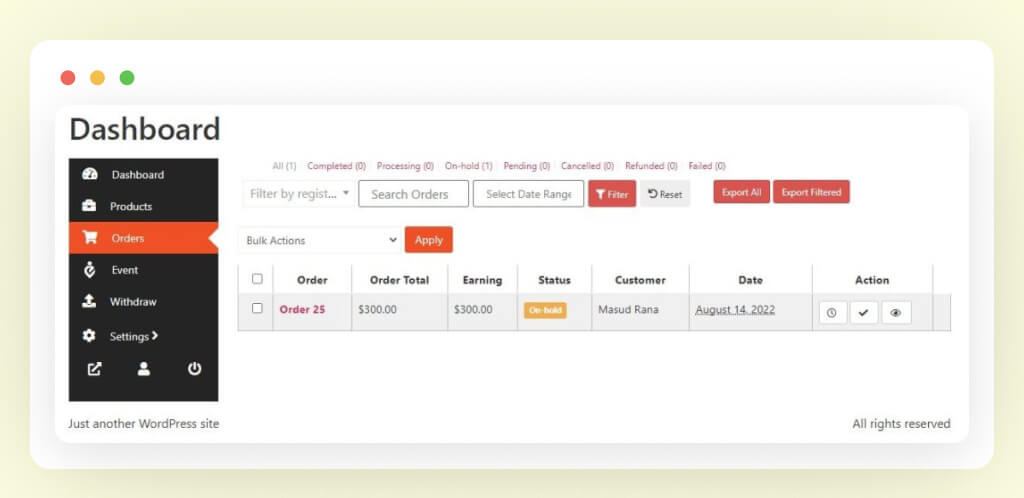 Edit Vendor Profile Settings: From the dashboard, click on Settings to access the vendor settings page. And vendors will be able to upload profile pictures, banner images, store names, addresses, etc.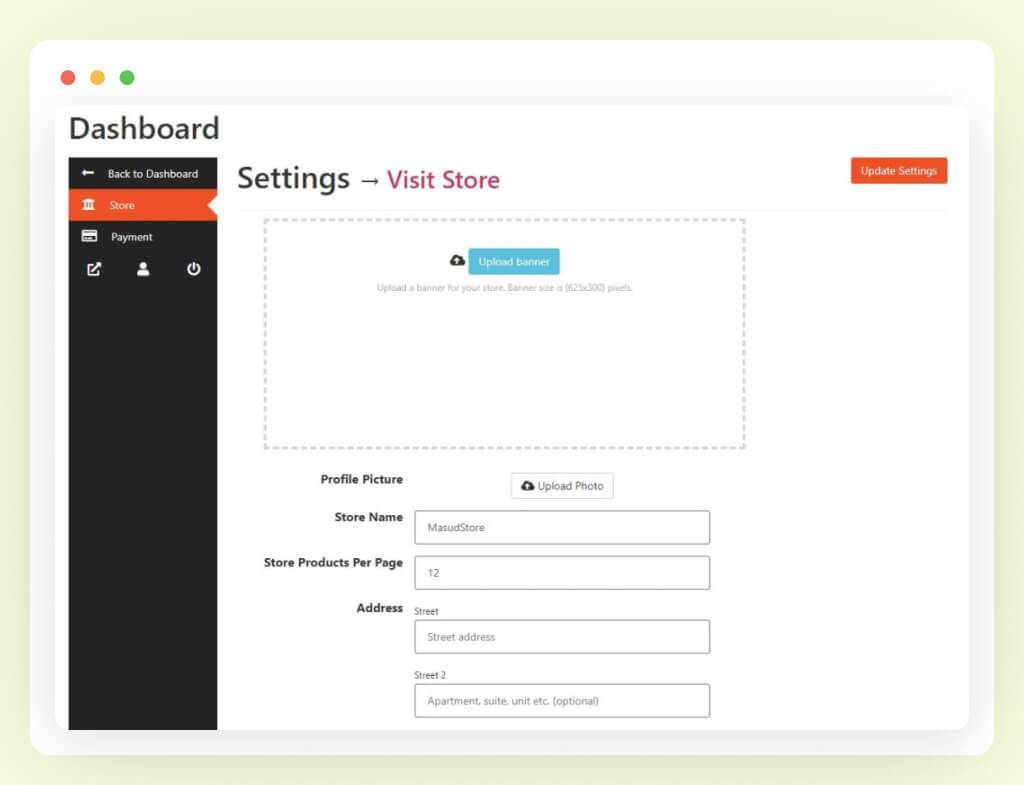 Multivendor Event Marketplace FAQ
Can I use Dokan and Eventin without WooCommerce?
In order to create a multivendor event marketplace, you must have WooCommerce on your site. You can not use Dokan without WooCommerce as Dokan was created based on the plugin.
Do I require Dokan Pro?
You can set up an event marketplace with Dokan's free version. However, the Dokan Pro version will allow you to explore a lot more features than the free one. Please be aware that Dokan handles the vendor management part of the event marketplace.
What are the payment getaways available in Eventin?
Eventin supports all the WooCommerce-supported payment gateways.

Take Required Preparations & Build Your Event Marketplace Today
We hope you enjoyed the tutorial on how to create an event multi-vendor market. So, what are you waiting for? Go ahead and create your own multivendor event marketplace with Dokan and Eventin.
If you have any questions, comment below and we will be happy to assist you.
---
This is a guest post written by team Eventin.