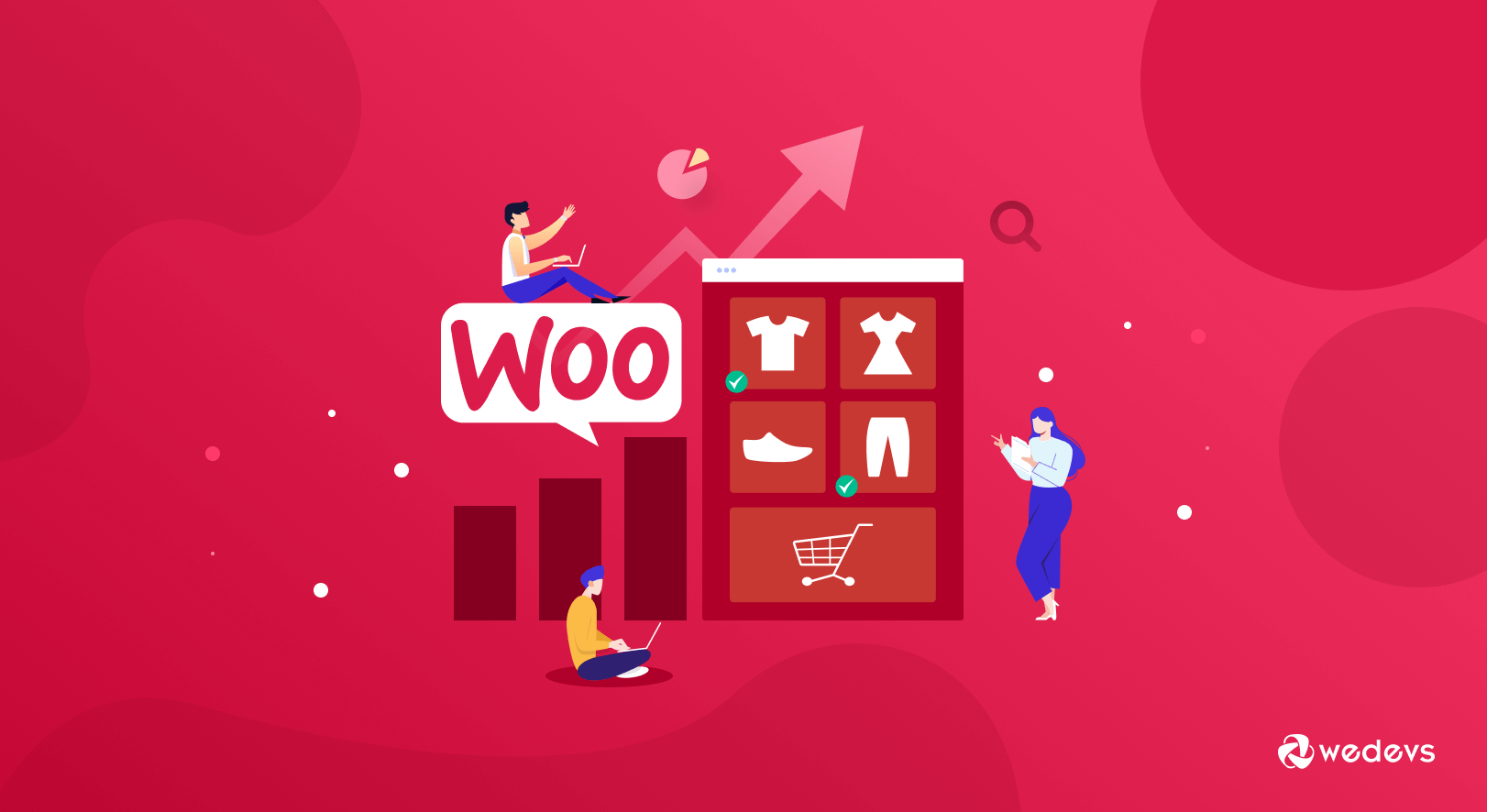 How Much Traffic Can WooCommerce Handle: Tips to Optimize Your Site for Millions of Traffic
Not every website can reach millions of traffic. But having the preparation to handle millions of traffic would be a smart move when you are in an eCommerce business.
As a part of this preparation, you need to figure out how much traffic can WooCommerce handle at a time. Also, if you want to upload as many products as you want, would it be supported by WooCommerce.
To address especially these two questions, today, we are going to share our findings with you. Also, we have prepared a list of proven tips to optimize your WooCommerce site for unlimited traffic and products. So, without further ado, let's get started!
How WooCommerce Works with WordPress
As you know WooCommerce is one of the most popular WordPress plugins to create and manage eCommerce sites. Unlike other popular eCommerce platforms like Shopify and Magento which have a dedicated platform, WooCommerce is available as a free plugin with WordPress.
WooCommerce can help you create an online store and sell a variety of products and services that include digital goods, physical products, memberships, and affiliate products.
You can simply install this plugin and add eCommerce functionality to your WordPress website. Also, you can use over 300 free and paid WooCommerce plugins to enhance your store's functionality. This makes WooCommerce extremely easier to use with your WordPress site.
How Much Traffic Can WooCommerce Handle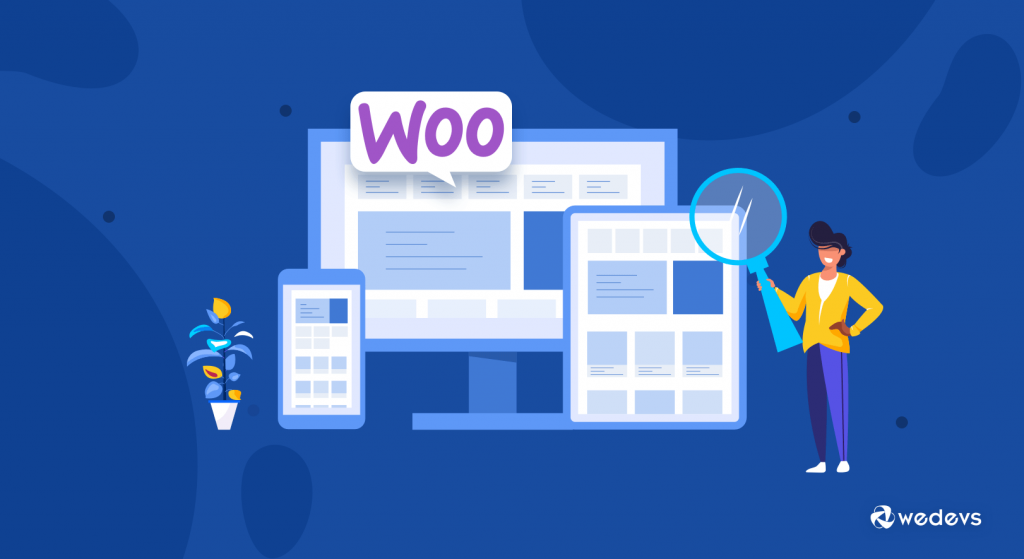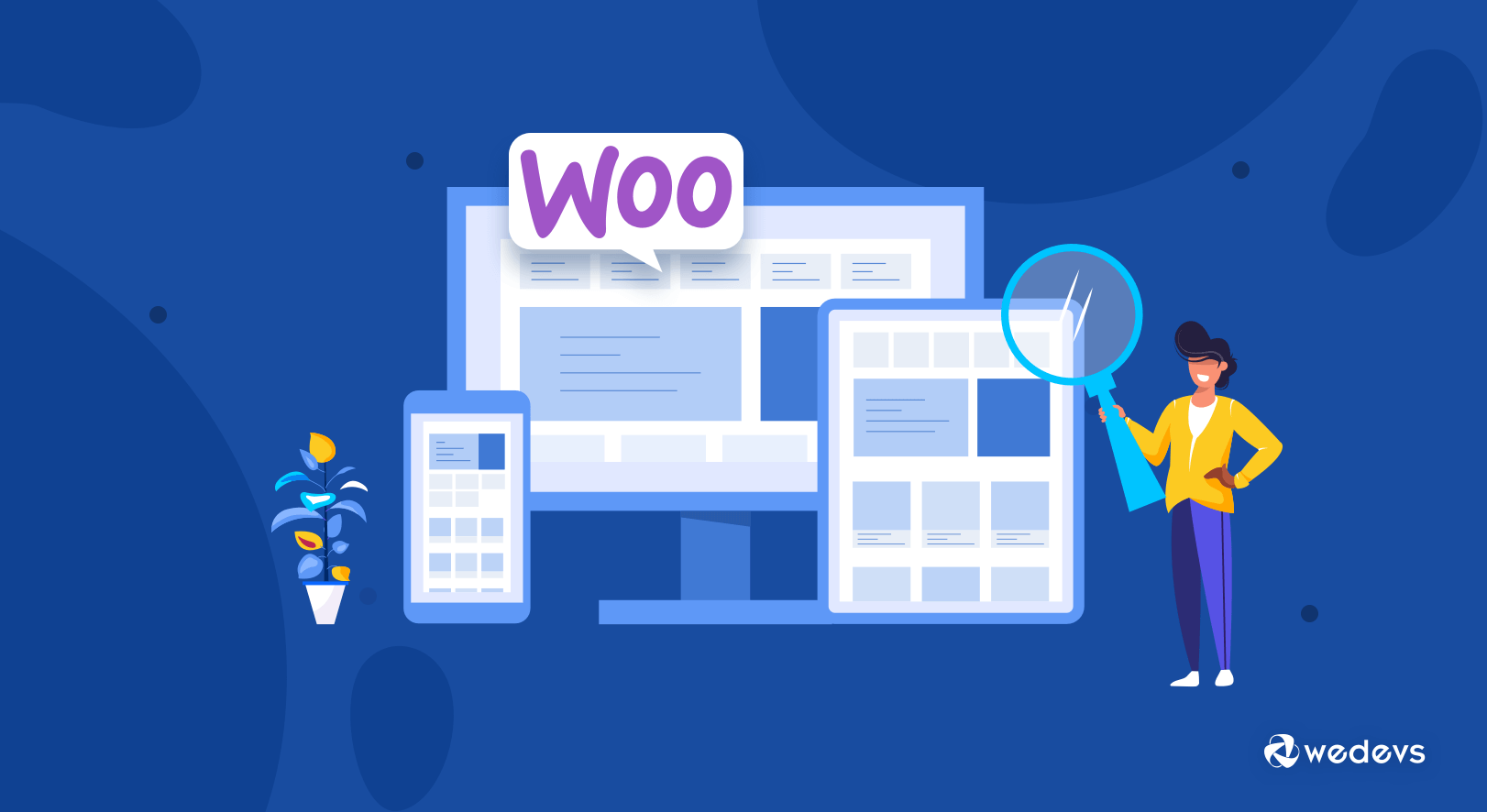 When you are into an eCommerce business, that means you need to get more traffic by uploading more products, and eventually, that ensures more revenue. So, you need to know how WooCommerce handles traffic and products.
Basically, there are no limitations in managing traffic and uploading products on your WooCommerce site. It actually depends on your hosting server, hardware, and maintenance capabilities to handle higher traffic smoothly.
WooCommerce can handle thousands of page visits and transactions per minute. Numerous WooCommerce support tons of traffic every minute.
As we discussed earlier, WooCommerce itself does not have any limit on the amount of traffic it can support. But factors like on-site performance optimization and choice of web hosting can affect your store's ability to deliver optimum performance amidst heavy traffic volumes.
So, the direct answer is that WooCommerce can handle millions of traffic on your site. However, there are some essential steps to take to ensure a website will not crash when too many people attempt to visit it. We'll discuss that essential steps later on in this article.
How Many Products Can WooCommerce Handle?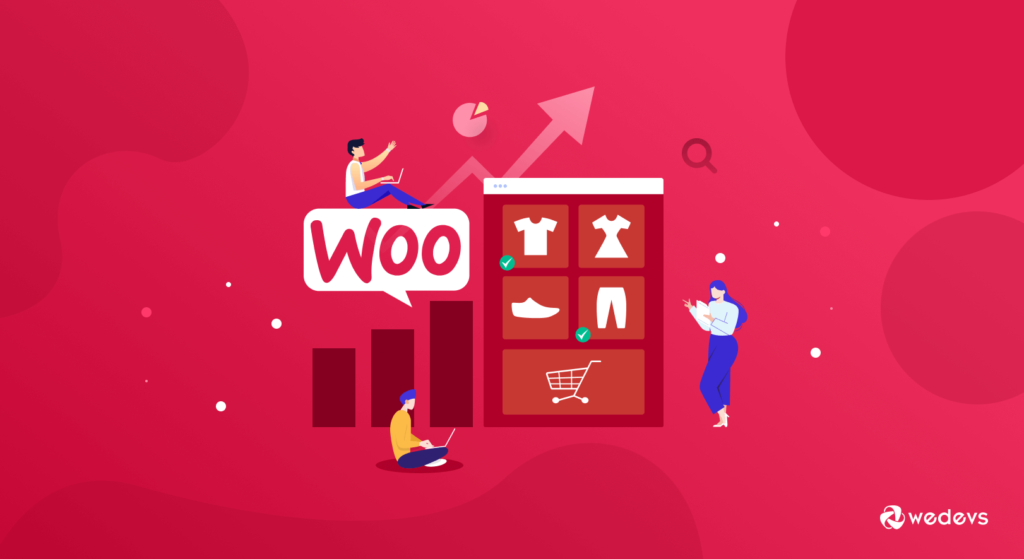 If you have a large-scale eCommerce site then you know the challenge to upload and manage new products. Because without offering new products regularly, you can't make your customers satisfied. But the question is how many products can you upload using WooCommerce.
The answer is unlimited. Technically, WooCommerce doesn't impose a limit on the number of products you can add to your eCommerce site. However, that doesn't mean you can add millions of products to your site and still expect the same website speed, loading time, and performance.
So, it's safe to say that you can upload as many products as you want on your WooCommerce site. Having said that you have to optimize your site to ensure your site performance.
7 Tips to Handle Higher Traffic and Products with WooCommerce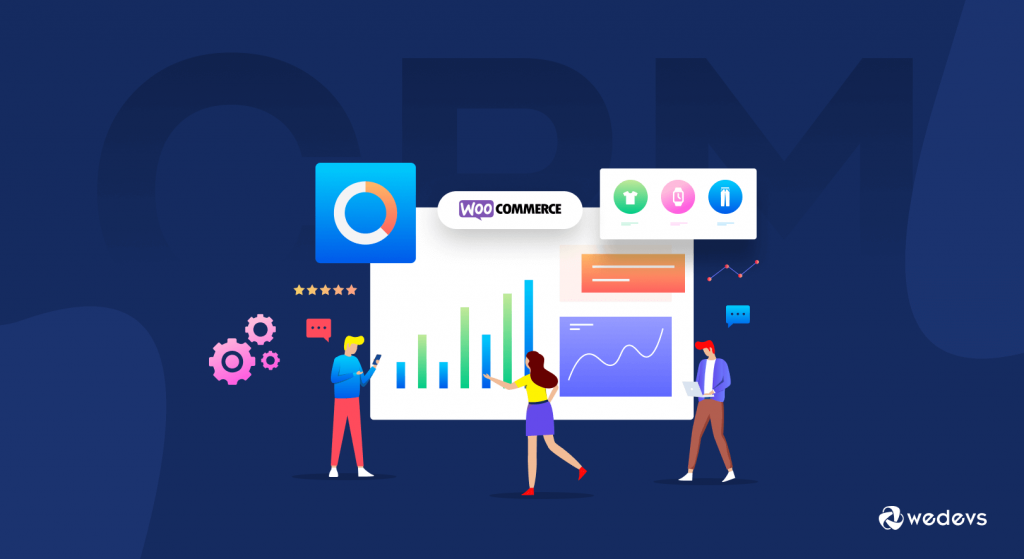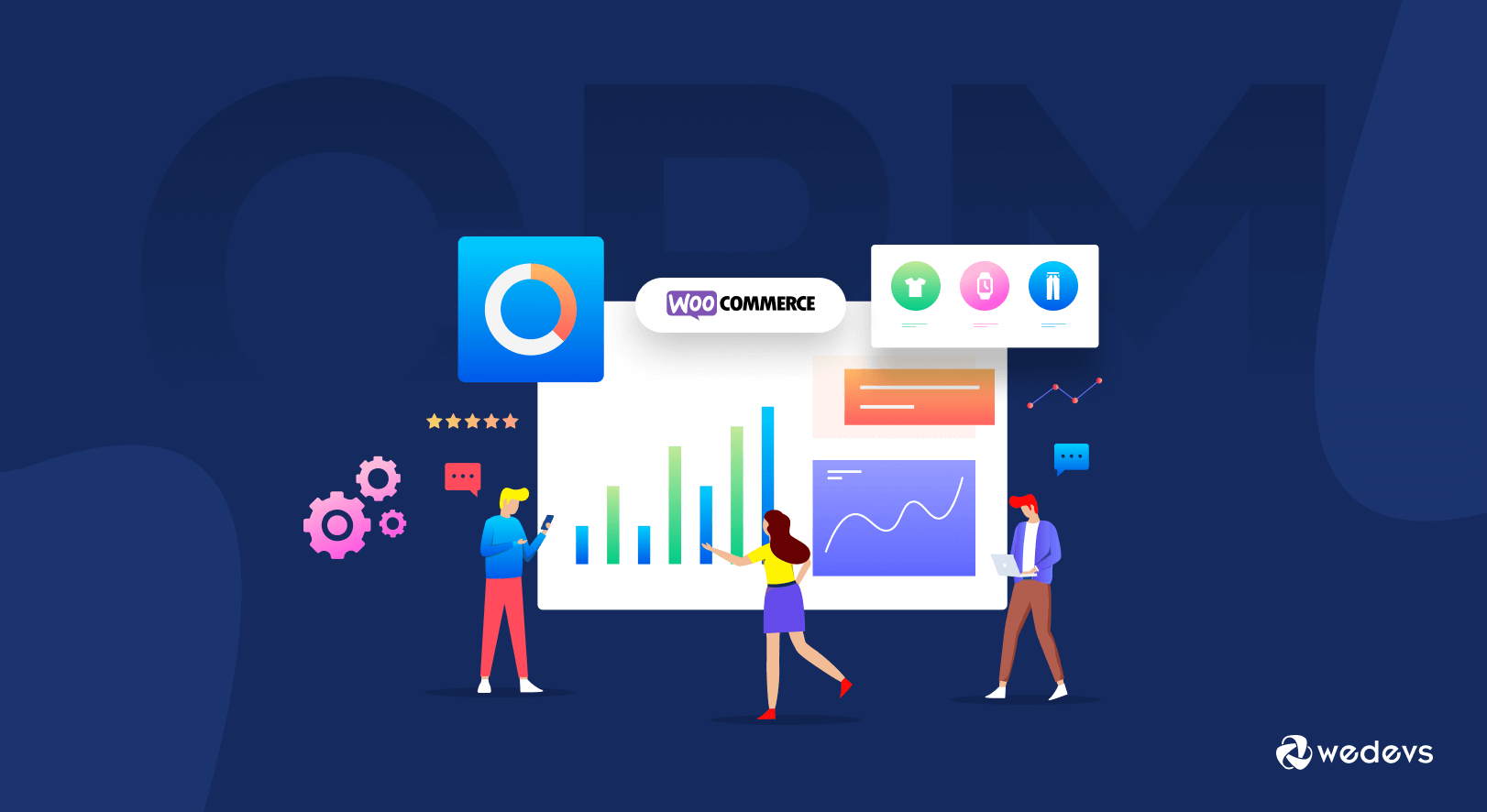 We have mentioned earlier that there are some proven ways to keep the performance of your WooCommerce site high with numerous products and increased traffic. Here, we are going to show these tips-
Buy a Solid Hosting for Your WooCommerce Site
Select the Best Server for Your Site
Keep Your Website Up to Date
Remove Unnecessary Plugins
Carefully Consider If You Need a Visual Builder
Optimize Your Site to Load Efficiently
Reduce Loads on Your Site Database
Now let's discuss all the above-mentioned points one by one and start with the first point- Buy a solid hosting for your WooCommerce site.
1. Buy a Solid Hosting for Your WooCommerce Site
Hosting is crucial, especially for a WooCommerce site. If you choose the wrong web hosting for your site, you'll face site loading issues, and eventually, lose traffic. So, deeply focus on which hosting would be better for you.
Basically, there are 4 types of hosting.
Shared Hosting Service: You'll be sharing server resources with other websites using this web hosting.
VPS Hosting Service: Works the same as a shared hosting service, but with VPS hosting you get a virtual space on a server that simulates a separate device.
Dedicated Hosting Service: You'll be using the 100% server resources alone.
Managed Hosting Service: When a hosting service provider leases you a dedicated server but manages the server themselves. So, your provider will control your server.
Our recommendation is to use a dedicated hosting service for your WooCommerce website.
Also, you should take the site up-time, bandwidth limit, maximum speed, how many people can visit your site at once, and the upgrading plan under consideration while choosing your web hosting.
2. Select the Best Server for Your Site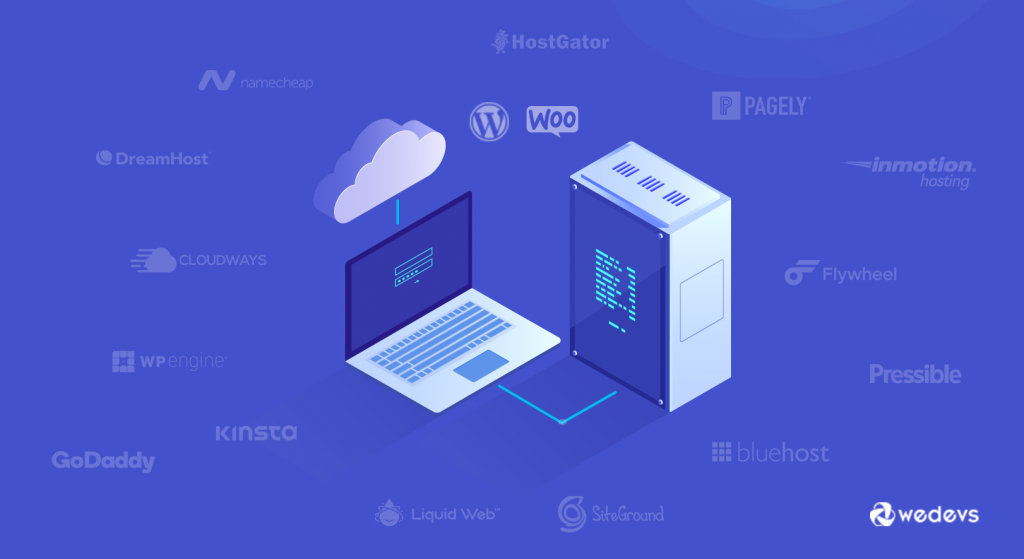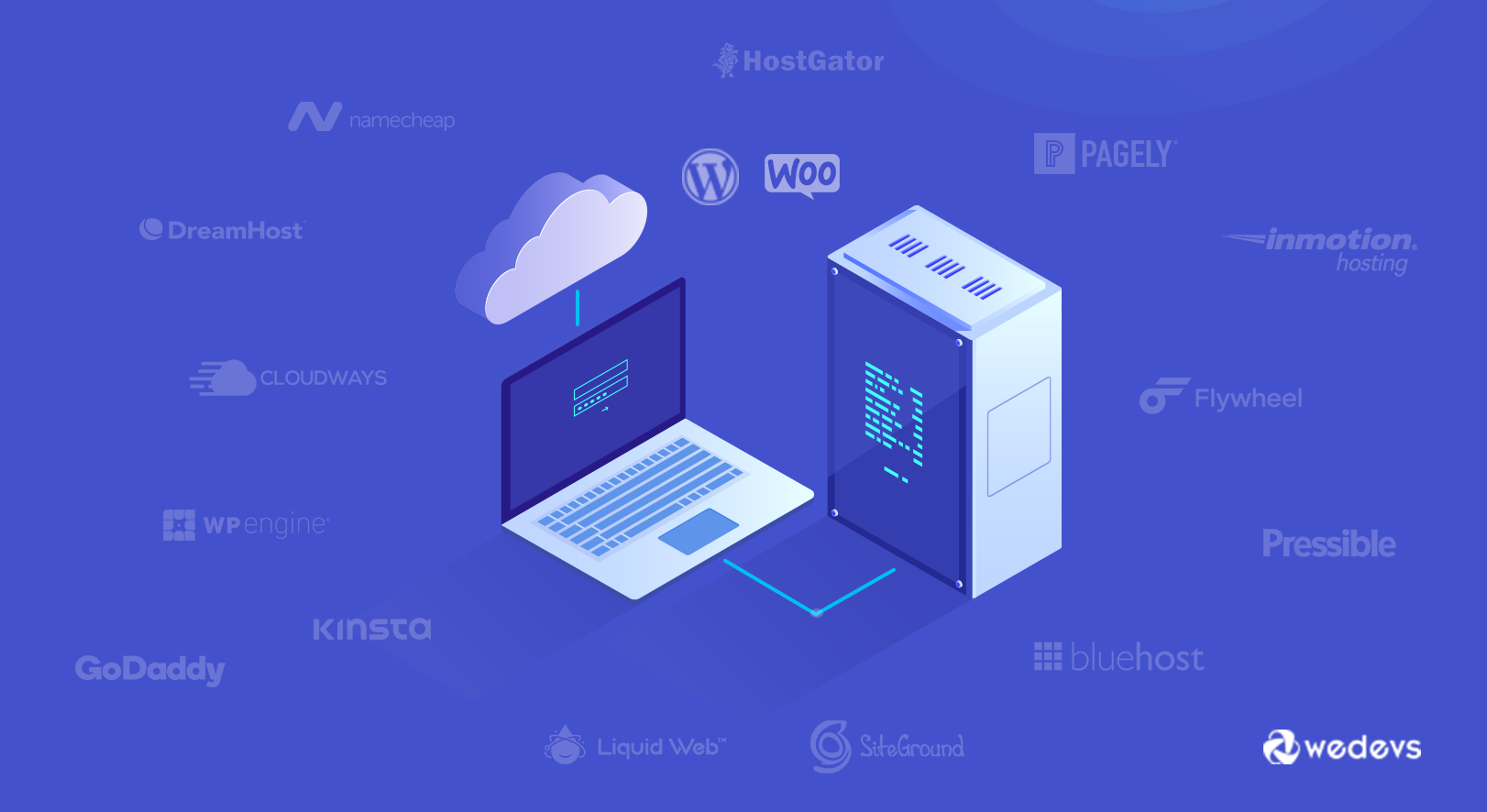 Some hosting companies have servers located all over the world, so you can choose a location that works best for you. Whether your visitors are primarily in the United States or Asia, your host might be able to work with you to select the right server to put your website on.
Consider where most of your visitors are in the world. If most of your traffic comes from the United States, it won't make sense to use a server in Europe.
3. Keep Your Website Up to Date
Keeping your website up to date means you should update your website regularly including the plugins and themes that you are using along with WordPress itself.
Usually, updating the WordPress version is free. So, whenever there is an update available, don't forget to update your site. It makes your site more secure.
Also, plugins and themes developers regularly release the updated version of their products with bug fixes and more functionalities, so keep your all these plugins and themes up to date increases your site performance.
4. Remove Unnecessary Plugins
Installing excessive plugins and keeping them unused can bloat your site. Also, it could cost you a security breach. So, check every installed plugin and make sure you're using the exact number of plugins that you need.
If you happen to see any installed yet inactive plugins, look at those. Determine if you should activate them or uninstall them. When you come across a plugin that you no longer use, deactivate it and uninstall it. Leaving it can add extra weight and make your site slower than necessary.
5. Carefully Consider If You Need a Visual Builder
Visual builder helps to create a WordPress site with ease. If you are a newbie and don't have coding experience, the visual builder can help you the most to create your first-ever online presence.
However, using a visual builder can add excess bulk to your website. When your website grows, your visual builder can affect the consistency of your website data. That can have an impact on webpage loading times, and it can even lead to coding errors on the backend.
So, carefully decide if you actually need a visual builder for your WooCommerce site.
6. Optimize Your Site to Load Efficiently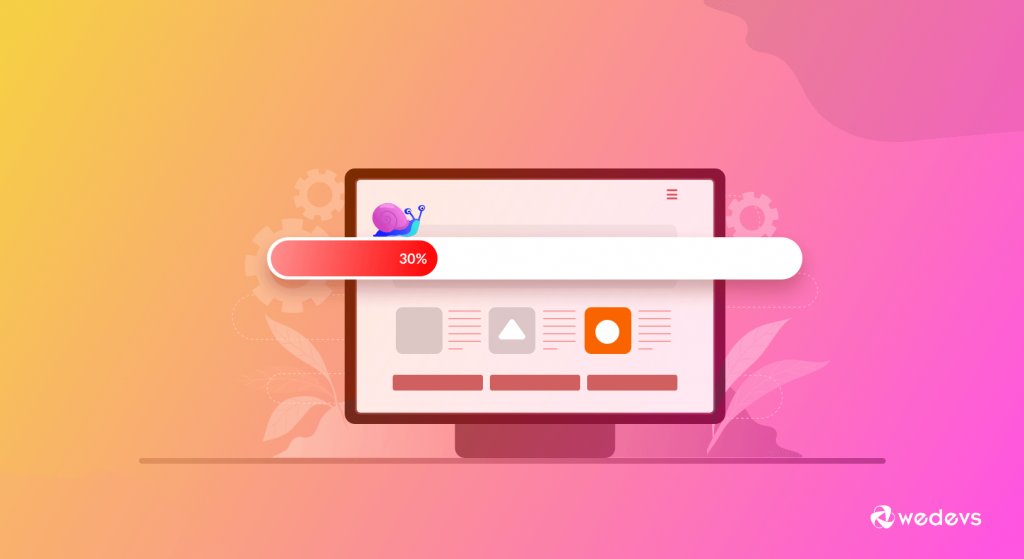 In case you don't have a server in the right place, like, if most of the customers come from the USA and your server is in Asia, there could be a performance issue. You can handle this issue using a CDN service.
With a CDN, your website still lives on the server of your host somewhere in the world. You don't have to worry about the exact location. Your files can also be served from many different data centers around the world, in addition to the initial server.
There are some premium CDN services that you can rely on for your WooCommerce site.
7. Reduce Loads on Your Site Database
Your website database is used to store the data and transfer it when it's called by your visitors. It has a great impact on website performance. So, try to reduce load as much as you can on your site database.
If you have a lot of posts and metadata to organize, consider making your own schema for the database. This will allow you to organize everything more efficiently.
Figure out where your multimedia is stored. Most likely, your multimedia is stored in various folders as files on your website. If you find media that's stored in the database, switch to an external storage option or move those files to another part of your website.
If you're not well acquainted with this task, ask your web hosting provider to do this instead of you. Or, you can hire an expert to do this job. But don't mess up your database if you don't have expertise in it. As the database is the backbone of your WooCommerce site.
FAQs – How Much Traffic Can WooCommerce Handle
Is Woocommerce good for large stores?
Yes, WooCommerce is good for large stores. If you can maintain your WooCommerce site smartly, this is possible to handle vast quantities of products and process plenty of online transactions at a time. 
Can Woocommerce handle heavy traffic?
Yes, WooCommerce can handle heavy traffic. Though traffic cannot be counted on in terms of WordPress itself, optimizing the performance of your site and web hosting can all contribute to your site's inability to handle much traffic.
Does Woocommerce have a product limit?
No, there is no limitation on uploading the number of products on your WooCommerce site. It lets you upload as many products as you want. However, your site performance can hamper if you don't optimize your site for fast loading. 
Is Woocommerce scalable?
Yes, WooCommerce is certainly scalable. With WooCommerce Stores, all of your products could handle multiple sales, without having a slow website as a result. Your website needs to be faster and page load time should be improved in order to scale your WooCommerce site.
Can WooCommerce handle 50,000 products?
Yes, WooCommerce can handle 50,000 products, even more smoothly. Taking into consideration the level of scalability WooCommerce offers, it can handle 50,000 products with ease if it's properly configured and supported by a powerful hosting service. 
How many product variations can WooCommerce handle? 
By default, the eCommerce platform allows entering up to 50 unique variations for each product. Also, you upload more than 50 unique variations of each product by changing a bit of your code. 
Over to You
After coming this far, now you should have an idea of how much traffic and products can a WooCommerce site handle. Basically, it can handle unlimited traffic and products if you optimize your site according to the tips that we have shared in this article.
So, don't be worried to use the WooCommerce plugin to create and launch your eCommerce site, it helps you with its flexibility to run your site smoothly.
If this article seems helpful to you, don't forget to share it with your surroundings. Also, any feedback regarding this blog will be highly appreciated. So, share your thoughts on this blog through the comments section below.