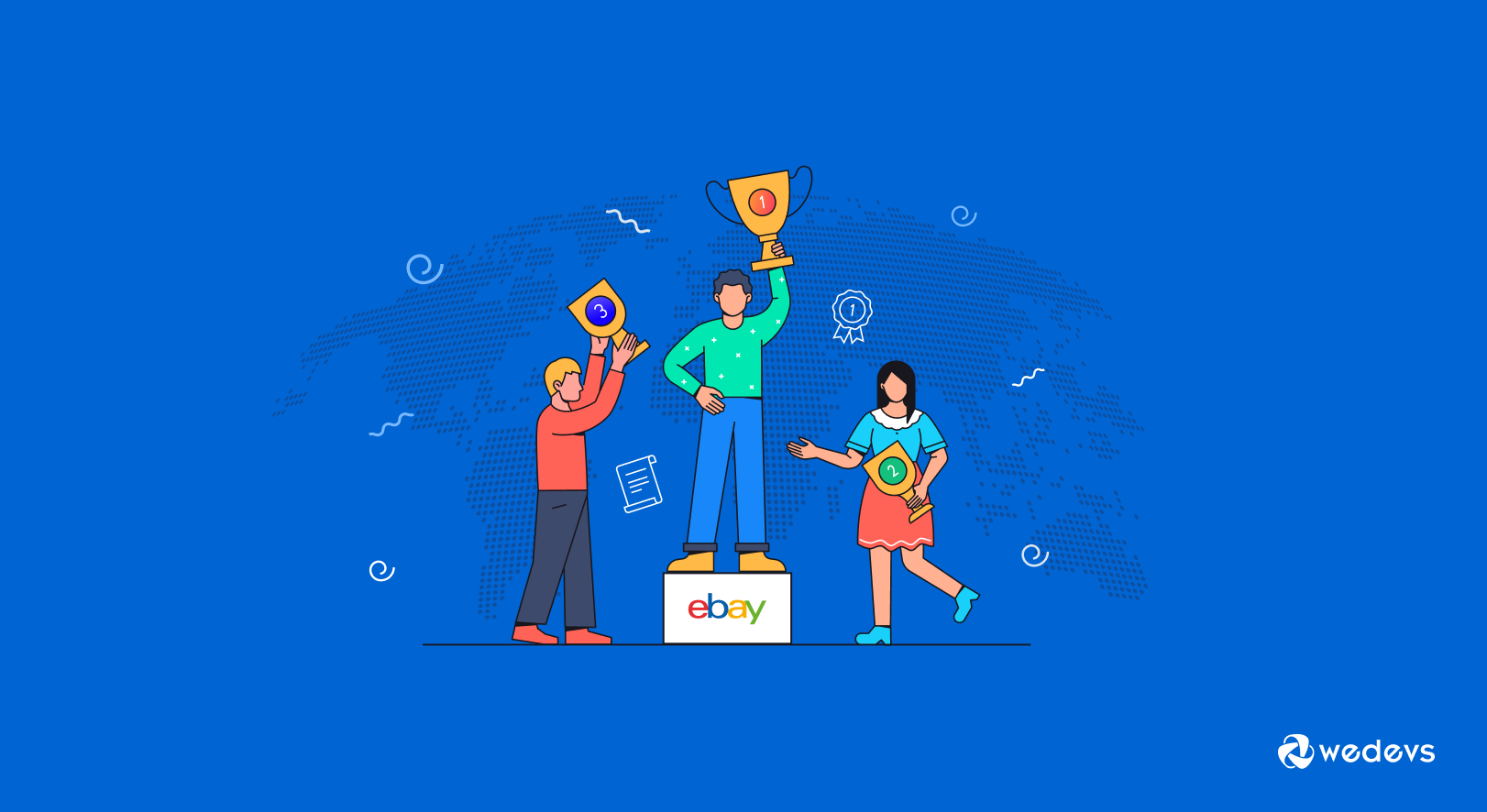 eBay: Magical Journey of Becoming Global E-Commerce Business Leader
eBay has been around for almost three decades and is now a global juggernaut. But the question remains in most of our minds how did they get to this point starting out simply as an online garage sale? More and more people enjoying successful eBay business over the years had a big hand behind its massive success but that's not the only reason for eBay's immense success over the years.
Now we all know, the business success of eBay over the years has turned it into one of the most thriving e-commerce companies in the world. In just less than 30 years, it transformed from a Bay-area garage startup to a global giant. So it would be interesting to take a closer look at how eBay turned into one of the most profitable e-commerce ventures in the world today.
Those who closely follow eBay already know, that it has always been innovating and experimenting with new products and services. It majorly targeted new customers from all over the world. They have always been striving to improve customer experience and expand their reach around the globe. With these continuities, it became one of the most successful e-commerce giants in less than 30 years which is truly amazing!
So, today we will walk you through eBay's fascinating journey towards its success in the eCommerce business industry. Along with it, we will discuss eBay's secrets to business success, how to start a successful eBay business, tips for a new eBay store for business success, and some fun facts that made up the whole journey of eBay ever so fun and interesting over the years.
The Beginning and Rise of eBay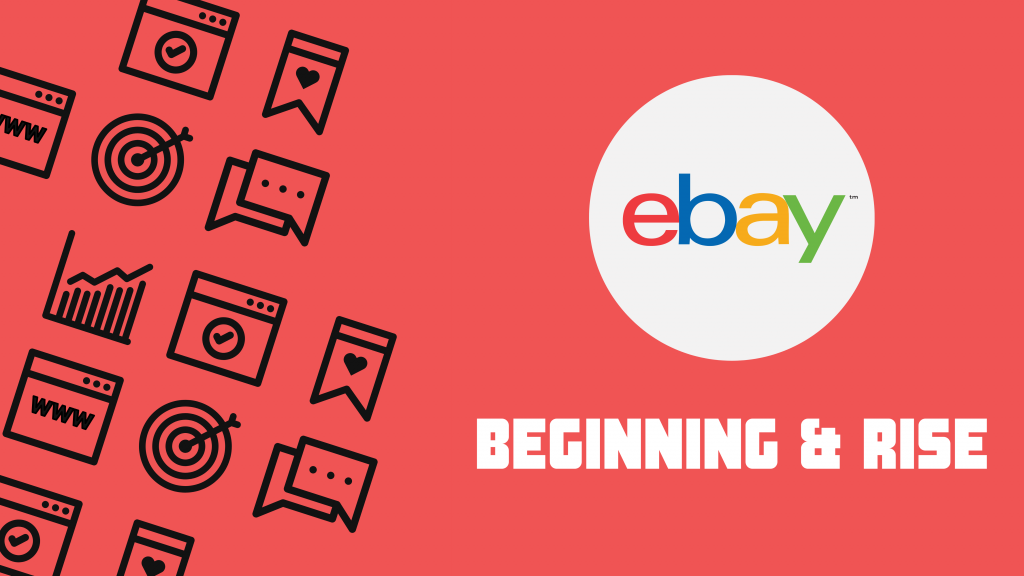 eBay was one of the first online marketplaces, and they were able to capitalize on the early growth of the internet to make it a global business success later on. In just a few short years, eBay has become one of the most successful online retailers in the world. It was founded by Pierre Omidyar in 1995. He built software with the goal of helping young mothers trade their children's used clothing.
The software was then used by others to trade computer programming services. This is how eBay's initial business model started and was responsible for its business success. eBay has evolved over the years with many strategic partnerships. For example, eBay's founder convinced Paypal's CEO to immediately join eBay by offering him 50% of the company.
The decision made sense because Paypal had no business model beyond becoming the next big Internet bank. The partnership between eBay and PayPal allowed eBay to expand and Paypal to launch its online banking service. eBay has always been a pioneer in the online marketplace business model.
Its model was quickly copied by Amazon, which became one of eBay's biggest rivals. Today, eBay is one of the largest online marketplaces around the globe, with a total market capitalization of $30 billion.
How Did eBay Begin Its Business Success Journey?
In 1995, the company introduced its first online auction, and it became a global success. In 1999, eBay bought Skype for $2.6 billion. This was the beginning of an incredible run of growth. What started as a small auction site has turned into a multi-billion dollar company, with millions of users from all corners of the globe.
In the years to come, the success of the business for eBay enabled them to buy out companies like Kijiji, and Paypal. eBay made its IPO in March of 2002, and it started trading on the New York Stock Exchange. eBay now has a market capitalization of $96 billion.
How Did eBay Grow?
The company grew so quickly because there were two major things that contributed to it. One of them was the technology behind the website. They were able to make it so easy to use, that even if a customer had never been on the Internet before, they could still use it without any kind of trouble.
The second reason is the auction process. This was a new experience for people to be able to bid on items. It was different from going to a retail store and buying something because you are able to get it at a cheaper price.
How Did eBay Become Successful?
Now the question remains how did eBay become such a global triumph so quickly? Well, there are a number of factors that have contributed to eBay's success over the last three decades. The chief among them is the company's commitment to innovation and its dedication to providing a great user experience.
Moreover, eBay was one of the first companies to recognize the potential of the internet and online retail. It has been at the forefront of many of the most important technological advances in the industry. Beyond its technological innovations, eBay has also been successful in developing a strong community of users who are passionate about the site.
Along with all those above, the following factors also helped eBay become successful so quickly:-
It is easy to use: Solves the problems of first-time online buyers.
It is easy to trust eBay: eBay has a secure payment mechanism.
It is an effective marketing machine: It has been able to capitalize on the growth of the Internet.
Interesting eBay Stats and Fun Facts
| eBay Stats | eBay Fun Facts |
| --- | --- |
| 10 years ago if you would have invested $1000 on eBay, it would be worth $4000 today | The very first item sold on eBay is a broken laser printer |
| eBay has over 20 international sites | The original name of eBay was AuctionWeb |
| The company currently operates a multi-billion dollar business worldwide | Once a California town got auctioned on the site and has officially got sold for $700,000 later on |
| eBay is currently being operated in more than 100 countries | The most expensive item sold on eBay was a yacht |
| eBay is part of the top 10 most popular websites in the United States | eBay once listed $4.6M for a lunch date with Warren Buffet |
| American twin-engine business jet, The Gulfstream II that got sold for $4.9 million is the second most expensive listing on eBay | After starting the company the founder of eBay took 9 months to hire his very first employee |
| In 1997, eBay received a whopping $6.7 million investment from Benchmark Venture Capital (for about 22.1% ownership of eBay) | eBay website is free for its buyers/customers, only the seller/vendors are charged for listing & selling their products |
| eBay takes 1.5% up to 14% percentage of each sale from its vendors/sellers | Many don't know that the founder of eBay is an Iranian-American software engineer |
| eBay only hosted 250,000 auctions in 1996. However, in January 1997 alone, the site managed to host 2,000,000 auctions. | A "pretzel" shaped hat worn by Princess Beatrice to William and Kate's royal wedding was auctioned and got sold for a whooping £80,000 |
| Over 800 million items are currently listed on eBay | eBay leads the market of having the most number of sellers from the UK |
Source: khaoscontrol.com & facts.net
Also Read: Most Interesting WordPress Stats and Facts
Key to eBay's Business Success Over The Years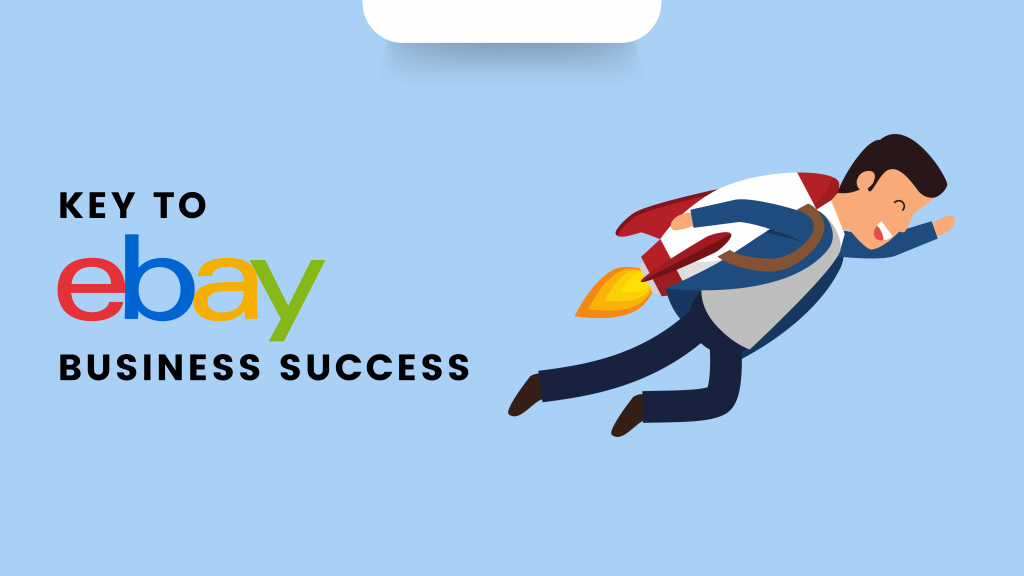 eBay has been a pioneer in the online retail industry. It was one of the first to provide a platform where people could buy and sell goods. The key to eBay's success is its customer-centric approach that focuses on providing their customers with what they want when they want it and how they want it. Some of the other key factors and ideologies that led to eBay's immense success are:
Smart Investment Plan as a Startup
Running a startup is not that easy. Even the startup of eBay had not been an easy one, starting out with a small team and in a garage, the company failed after being backed with just about $4M. The idea of eBay has not been as effective on paper and one had to close shop because they ran out of money. This can be brought down to their inability to handle the industry in general.
Any startup requires a good amount of money for inventories, advertising, and buying the necessary hardware, software, and services for the new trade. They started as a garage operation with low overhead, but things were looking up within the next few months by turnovers earned inch into profitability with loyal and dedicated team members working diligently to upkeep the process.
Ensuring Sold Items Are of Highest Quality
eBay always ensured that their sold items are of the highest quality. The quality assurance team worked hard with all the necessary tools to ensure that a product is authentic, and is not damaged or counterfeit.
The team has access to eBay's vast catalog of items, which includes listings from sellers around the world. They also have access to eBay's customer service team, which will help them with any inquiries they may have about a specific listing or product.
The quality assurance team then reviews each listing for authenticity and accuracy before it goes live on the site. If a listing is found to be inaccurate, the creator will be asked to correct it and pay a fee determined by the platform. If they fail to do so, their listings will be removed. This is how eBay has always ensured the quality of their sold products increasing customer satisfaction levels over the years.
Being able to Resource The Items In Demand
eBay was able to resource the Items in demand by using a machine learning algorithm that predicts what people are going to buy.
The algorithm is based on the past purchases of eBay customers and it learns from their buying habits. It then suggests products that are likely to be bought by other customers with similar interests.
Making Sure They Provide Best Customer Service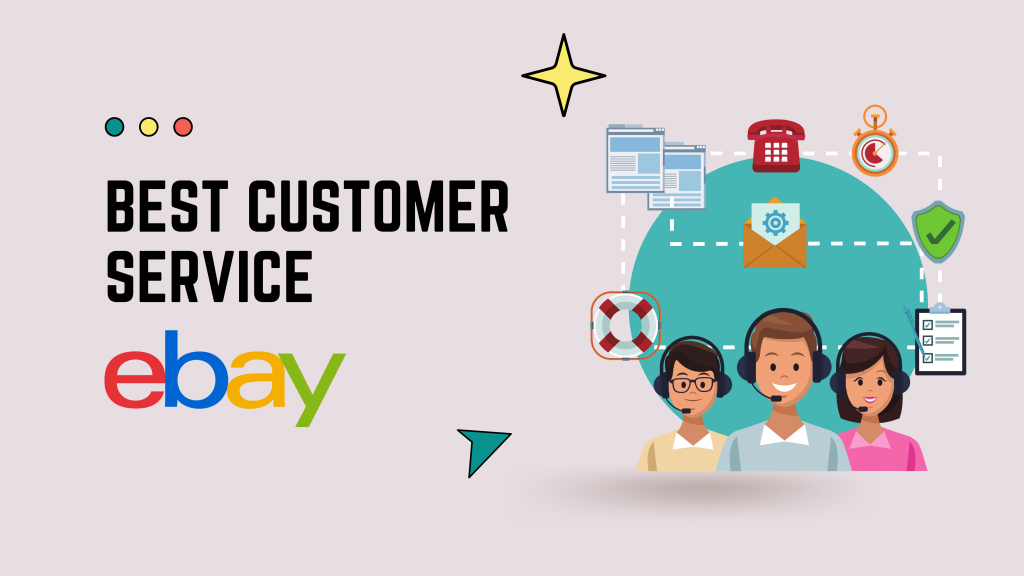 eBay's customer service is one of the most important factors in its success. They always make sure they provide the best customer service and have a team that is dedicated to providing this.
The eBay Customer Service team consists of over 100 people who work hard to provide the best customer experience possible. They always had one goal in mind that is to make eBay the customers trusted and only source for everything they need to buy and sell. This ideology along with its dedicated support team has enabled eBay to ensure the best in the business customer service.
Keeping Records of Sales and Purchase
A critical aspect of business success is good financial records. It is important to track business profits and losses. And eBay had been doing it since the beginning of its journey.
eBay always believed that It's important to keep track of all the transactions you make so that you can avoid paying duplicate sales tax, develop a sense of how much certain items cost by keeping records of both sales and purchases. It has achieved it by understanding profit margins at various points in its supply chain, and more significantly, tracking account activity between its business and specific customers.
Moreover, eBay properly maintained and recorded money gained or lost from purchasing, debts owed by customers, or payment to suppliers for their goods and services; in addition to a full accounting of expenditures for all the actual expenses incurred in the operation of your business. This led to fewer unnecessary costs and debts for eBay at the end of the year.
How to Start a Successful eBay Business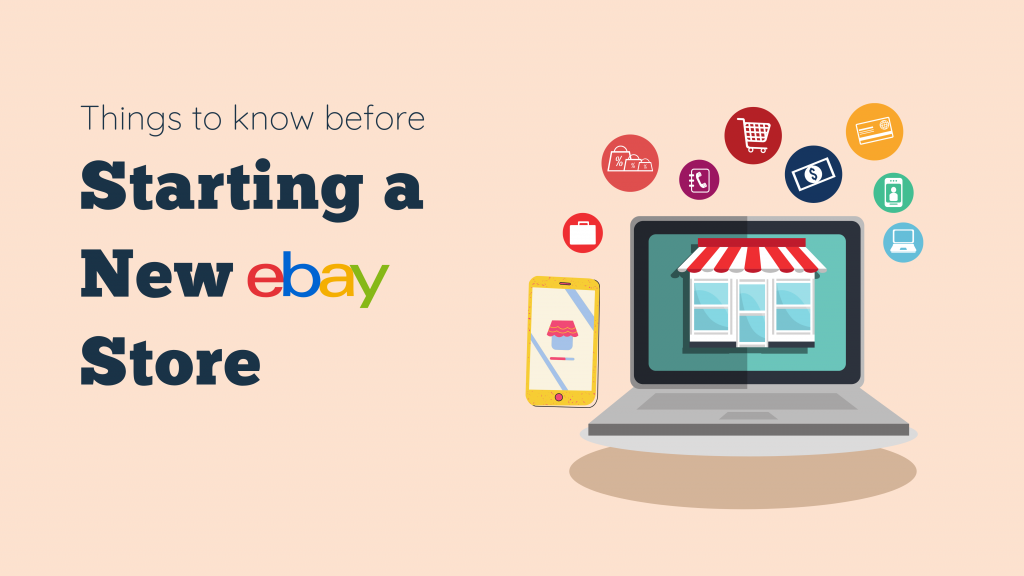 eBay is a marketplace that can be a great place to start a business. Whether you want to sell new items or used items, eBay is the place for you. People around the world look for ways to make successful eBay business. So let's quickly have a look at the things you need and steps you need to follow for successfully setting up an eBay business.
Things You Need to Know Before Starting a Successful eBay Business
If you are looking to start an eBay business, there are some important things you need to know before getting started:
You will need an account on eBay and PayPal.
You will need a good quality digital camera so that you can take pictures of your products and upload them to your account.
Arrangements of mailing service or some other way of sending out your products is needed for customers who buy from you through the website.
You will need a site like Shopify for your online store.
Some basic knowledge of website development is a plus to have.
You should know how to design your own products or create designs on sites like Canva, Adobe Creative Cloud, or Illustrator.
Steps of Getting Started With an eBay Store
Once you know the things you need to set up your eBay business, now are must know how to start the business and keep it running successfully in the proper way. The steps to consider include:
Deciding on What to Sell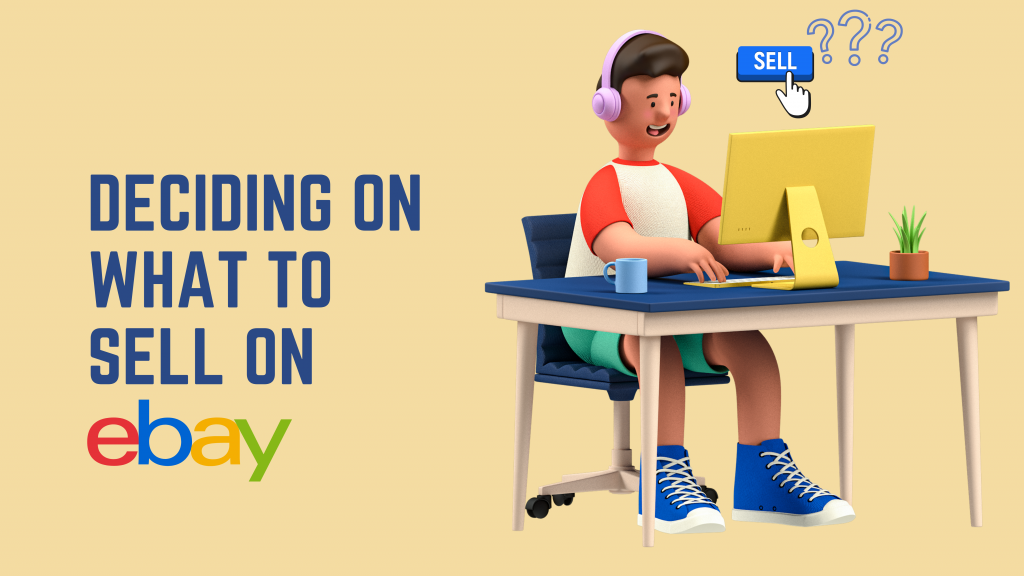 The best place to start is by deciding what your store will specialize in. In the beginning, it is advised that you stick with a narrow product offering and expand over time.
For example, if you are planning on selling apparel, you may want to focus on one specific type of apparel in the beginning. You may start with women's clothing items and make a name for selling quality products in that category. As you discover more about the customer demands and choices you can tailor your products to their needs & vary the offer.
Setting up Your eBay Store
Setting up a store on eBay is a simple process. You simply need to create an account and then add your products. It is free and is the first step in starting to sell your products online.
The process of it will be different depending on what type of business you are running. You will have to create a shop name, upload a logo, and set up your payment and shipping options.
Naming Your Store
The next step is to name your store. This will be the name that pops up when people search for you on eBay, so make sure you choose wisely!
Setting Up Inventory Management Process
How well you are able to list and manage your inventory will probably help determine how successful you are as a seller. Whether you sell new or used electronics, the best way to determine inventory is by offering photos, high-resolution product pictures, in addition to thorough descriptions & key phrases.
Since potential customers can't exactly touch it nor can they try out your merchandise so why not show them what it looks like using product images and a detailed description? Just make sure you describe each photo with relevant keywords so that it's easier for customers to find your store!
Determining The Product Pricing Smartly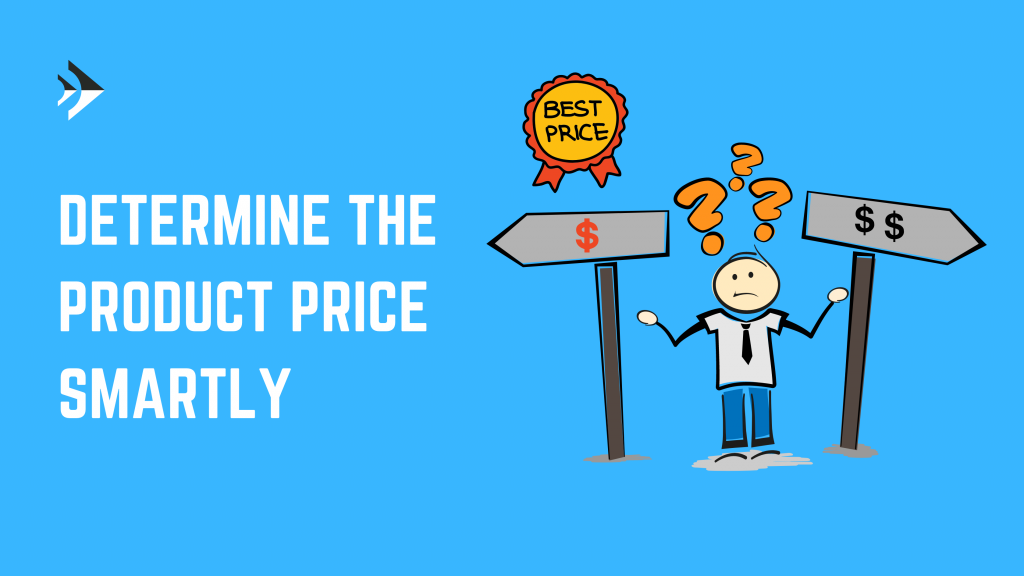 You need to think carefully about how you're intending to price your product. Are you offering a quality service at what you feel is an appropriate price point? If your 'pride and joy' is expensive and underwhelming, will people take the time to find out more about what makes it such a letdown?
While determining the pricing of an item, the first thing to keep in mind is that there are no hard and fast rules to pricing items on eBay. There are many factors that go into determining the price of an item, such as its condition, age, demand, supply, etc.
Moreover, pricing your products can leave many entrepreneurs in a fix. On the one hand, you need to look for a reasonable enough range for clients to buy but on the other, it has to be attractive enough so that the quality is not compromised. Before you finally decide upon your products' cost, do thorough research on existing vendors offering similar merchandise.
It takes a clever mind to accurately gauge prices considering the sheer number of similar businesses in the same industry, while still remaining competitive enough to attract potential customers without seeming too 'out there'. This will help establish a realistic price range and make your job easier when it comes to pricing your product for your store.
Maintaining Goodwill as a Reliable Seller
The key to the business success on eBay is being able to maintain a good seller profile. Therefore, it is important to invest in your profile and make it attractive to potential customers.
You can maintain a good seller profile by following these steps:
Create a professional and attractive account page
Build up your reputation by providing high-quality customer service
Optimize your product listing with keywords, bullet points, and real product images
If people are having a hard time finding your product, try adding additional keywords to help the search engine find it.
You can also add images and bullet points to help your potential customers better understand what they will be getting. For example, if your company sells hand-made wooden bracelets, you might want to add keywords like "wooden bracelets," "handcrafted," and "artisan" to your text.
Building Email List to Stay Connected with Customers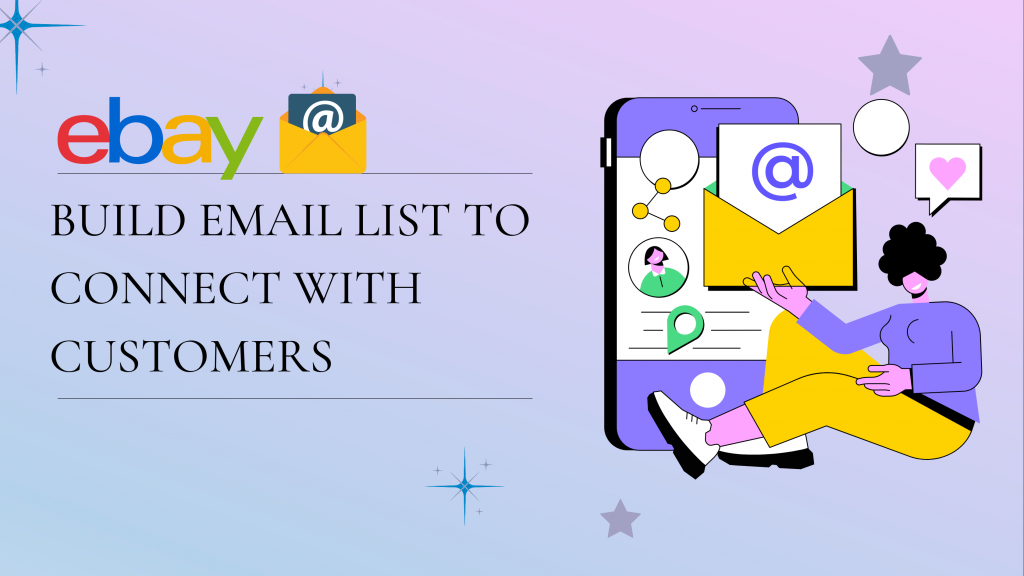 The most common way of building an email list is by asking the customer for their email address during the checkout process. If you are selling a product or service like in an eBay store, it is important to collect customers' email addresses because this will make sure that you stay in contact with them for future promotions and offers.
Now, eBay store owners are always looking for ways to get more customers. One way to do this is by building an email list. This email list will be the first point of contact for your potential customers, so it is important that you spend time and resources on it.
The most important thing about email lists is getting subscribers to sign up. You can do this by running a giveaway or offering exclusive deals or coupons only to your email subscribers. You might also want to offer a free trial of your product or service so people can try it before they buy it.
Related: How to Build Email List of Customers with weMail
Useful Tips For Your New eBay Store
Now you know the things you need to keep in mind and do before and while starting an eBay business and make it a successful venture. But there are other essential commodities and strategies that you need to implement & apply in order to expect the eBay business to be a success in the long run.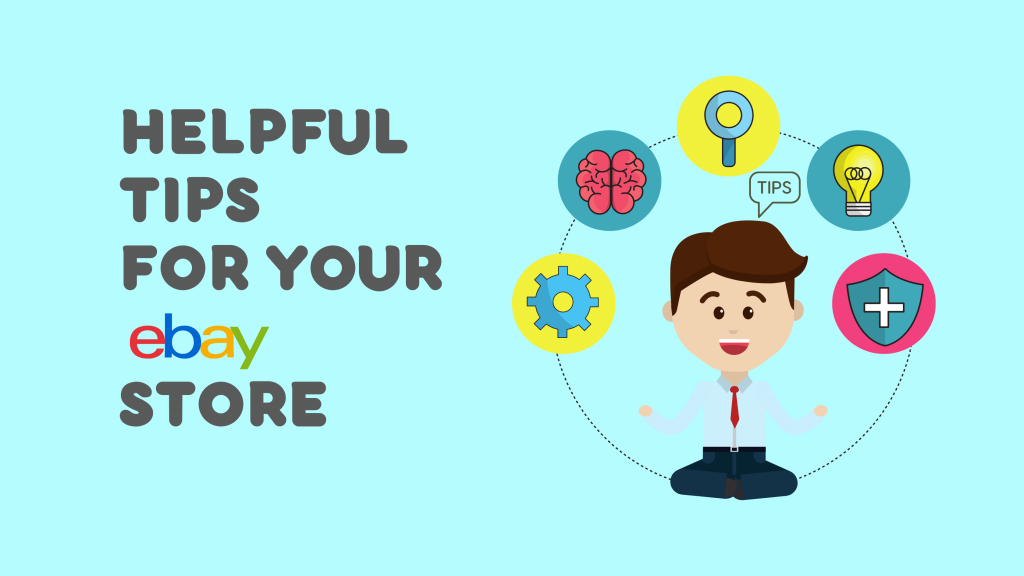 If you're considering a business venture, here are some proven tips that are bound to take your eBay store to your desired and profitable outcome.
Make sure eBay is the perfect fit for your business
Take it slow when you start off, learn from the mistakes as you grow
Always pick perfect product title being as descriptive and precise as possible
Make sure to highlight features and benefits along with popular keywords in product description
Provide customer-centric service to ensure good reviews about the store
List your item prices, shipping, and handling, and return policy in a clear manner
Train your customer support team to always keep the customer satisfied even when they are being rude or unreasonable
Always keep your storefront well decorated and customized to special occasions to standout from other sellers
Occasionally offer customers store coupons, vouchers, free shipping and discounts.
eBay FAQs
How much does it cost to sell on eBay?
– It is not possible to give a single answer to this question. The cost of selling on eBay will depend on various factors like the seller's location, the category of the item, and whether or not there are any special promotions running. But generally, the cost is easy and straightforward, but there are fees associated with it. You will need to set up an account and pay a monthly fee of $0.35 plus a commission per listing of up to 15%. You can check the detail of the latest fees for selling on eBay on the official website.
How much does it cost to start an eBay business and make it a success?
– Starting an eBay business can be affordable and simple. The cost of starting an eBay business is much less than what it takes to start a brick-and-mortar store, but sellers should still set a budget. Picking a profitable product with a high demand helps keep costs low.
Can I make a living selling on eBay?
– Selling on eBay can be an easy, affordable way to make a living. It allows entrepreneurs to sell anything they have including family heirlooms, their own artwork, and handmade items. So if you sell an item in demand then there is every chance you wouldn't need to work on another job to make a living. And for your info people around the world are making thousands of dollars each month simply by selling on eBay. So with the right kind of product and marketing, anyone can make a living simply by selling on it.
Is it easy to start an eBay business?
– Starting an eBay business is relatively easier than most other online businesses. Whether you want to sell your old stuff or find something new to buy, this site has it all. You can either start a business selling goods online or selling items as a personal seller. Either way, you are in control of your own business.
How much do eBay sellers make?
– There's a lot of misinformation about how much eBay sellers make. How much you make on eBay depends on what you're selling, which site you're using to list items, how often you sell, and more. Sellers can list items for sale without paying any listing fees or take advantage of seller events so that they don't have to pay insertion fees and can get extra exposure.
Make The Right Move And Enjoy eBay-like Success In E-commerce with WordPress
E-commerce is a booming industry by all means. There are so many people who have started their own e-commerce business and are enjoying the success that they have achieved. However, there are still some who haven't made the right move and don't enjoy the same level of success as others.
That's right, you might not be as lucky in love or professional life as someone else. Well, that doesn't mean it's your fault. Rather, it just means that you committed some mistakes along the way. And though these mistakes could've been avoided with a little bit of effort on your part, they were probably unavoidable anyway.
One must understand the fact that many business-minded people around the world don't have the budget or resources to start big upfront with their eCommerce business like eBay, so they go for the more cost-effective and easier option like WooCommerce and turn it into a full-fledged eBay-like marketplace with Dokan multi-vendor marketplace plugin to make easy income without needing to sweat too much.
So with the right mindset & approach, even you can ride the success journey like all other eBay's successful businesses with your own eBay-like e-commerce marketplace with ease. All you need is to stay focused and be someone who is willing to take the risk when necessary. More importantly, always be ready to adapt to the latest trends and technology of the eCommerce business.
We hope this article on eBay's exciting success journey will inspire you to make the right move and enjoy eBay-like success in your e-commerce business as well.
Have any thoughts regarding the enviable success of eBay over the past 3 decades? Do share your views or experiences on it in the comments below.