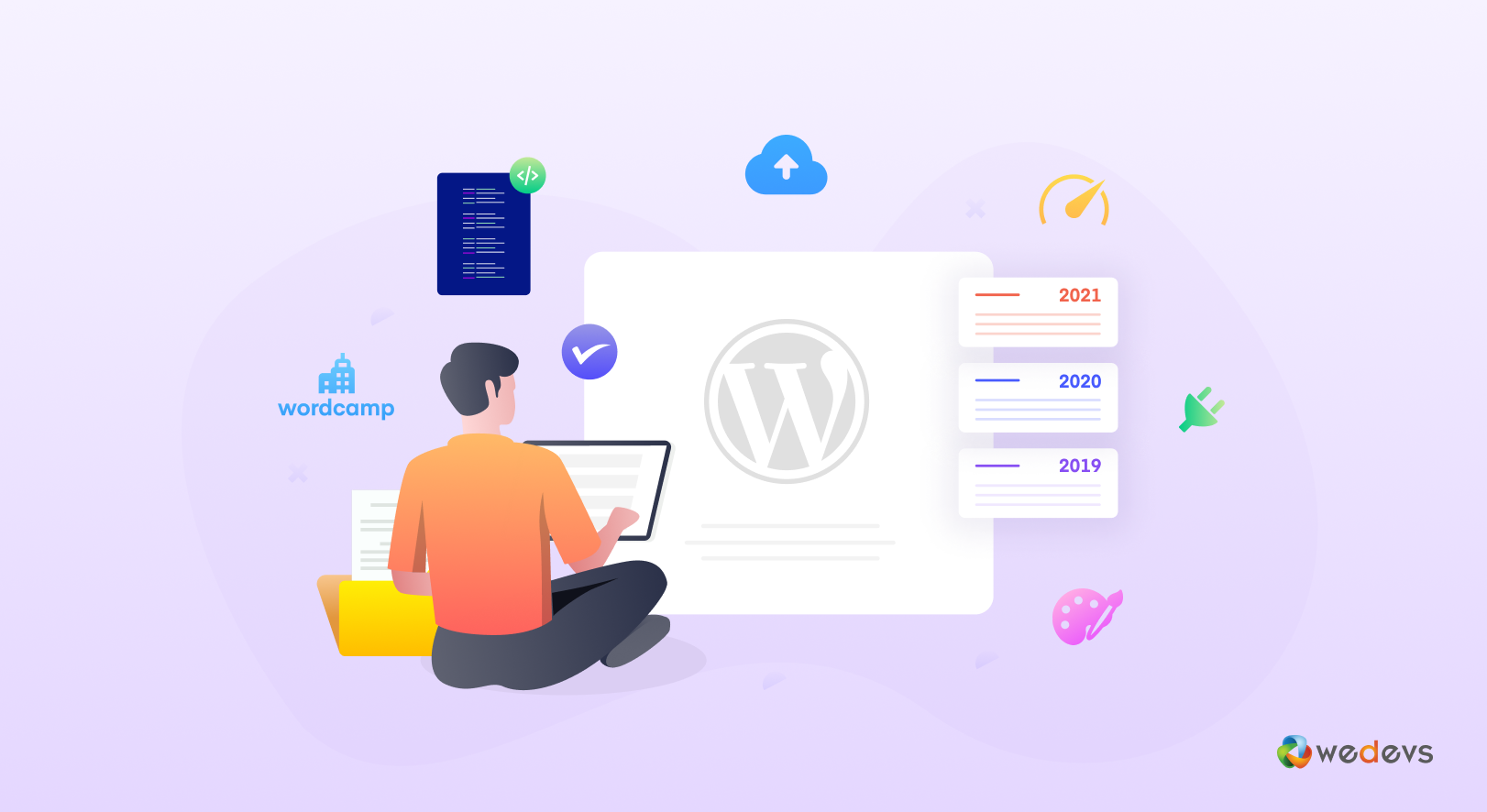 50+ WordPress Latest News-Updates | Stats & Fun Facts
WordPress has been evolving from the time of its inception in 2003. Since then, it has become the most popular CMS in the world, and it has been installed on more than 32 million websites. There are more amazing stats, facts, and interesting WordPress news like this that will blow our minds that most of us are not aware of.
As we all know, WordPress is a free and open-source content management system (CMS) based on PHP and MySQL. It was first released on May 27, 2003, by its founders, Matt Mullenweg and Mike Little, as a fork of b2/cafelog.
Now since WordPress is the most widely-used content management system in the world right so you must have heard a lot of amusing WordPress-related news revolving around it over the years but if you are new to WordPress then it's about time you know about its latest news and updates here in this post today!
Moreover, a lot has changed in the way people started to utilize WordPress in the last couple of years too due to the sudden Covid-19 pandemic hitting the world of business and our lives.
So make sure to read this article and get to know the latest WordPress scoops, news, updates, fun facts, and more all at the same place. Also, find out how and why WordPress has made a successful journey of becoming the most popular CMS platform for its users right now.
WordPress Latest News, Updates, Stats and Fun-facts
WordPress is evolving with the times, keeping up with its users' demands for new features. A lot has been happening in the world of WordPress in the past few years. From all the security patches and updates to be made to the new Gutenberg editor, WordPress is an evolving platform and it will continue to evolve in the future with a number of innovative updates and changes as well.
So let's find out the list of some of the noteworthy plus lesser-known interesting news, stats & recent updates regarding WordPress all in one place.
WordPress in General: Stats, News & Updates
01. A recent research study has examined the two-year outlook for WordPress, highlighting some of the most significant trends and rising players in the space. The research focuses on three areas: WordPress versions, WordPress plugins, and WordPress themes. With the WordPress Plugin Directory, plugin developers can list their plugins, making WordPress even more dynamic.
02. As of Oct 1, 2021, WordPress currently holds the record of being the most popular content management system with over accumulative worldwide usage of 42.8% and a market share of 65.1%.
03. WordPress on average gets an additional 348 daily sites set up making it the 3rd fastest growing CMS platform after Elementor and Shopify.
04. Around 40% of the top 10,000 websites are powered by WordPress.
05. About 90.7% of all websites use the WordPress version 5 or above currently
06. The trend of using WordPress for new websites is growing with 23% of new domains running this platform in the US.
07. Every day more than 1014 WordPress sites are joining the top 10 million websites tracked by W3Techs.
08. In total, WordPress.com blogs are viewed by over 20 billion different people each month, and these viewers read an average of about 408 million pages per month.
09. According to the latest survey by SiteGround, WordPress is 10 times more popular than Joomla and 8.9 times more popular than Drupal. Of course, there are many reasons for this, but one is that WordPress has an excellent user interface. Easy to use, simple to install and manage plus great flexibility in creating custom themes!
10. WordPress is great for both startups and established businesses. Over 60 million people around the world use it to power their business websites or blog.
WordPress Plugins And Themes: Stats, News & Updates
11. WooCommerce and Dokan multi-vendor marketplace is the highest sub-category of websites that are being used by WordPress users. As of January 2021, 3,876,748 websites use WooCommerce which is 20.1% of all WordPress sites along with 70,000+ businesses that chose the Dokan plugin to build their very own multi-vendor marketplace in WordPress.
12. As of November 2021, there are about free 59,349 plugins and 8,933 themes on the WordPress.org site.
13. With over 5 Million active installations, some of the most popular free plugins in WordPress.org are Yoast SEO, Elementor Website Builder, Classic Editor, Jetpack, Contact Form 7.
14. According to CodeCanyon, over 6,000 premium WordPress plugins can be purchased. Visual Composer and LayerSlider are the best sellers and earn the largest portion (together 10% worldwide).
15. WooCommerce is the most popular eCommerce plugin for WordPress with over 5 Million active installations and 140 million all-time downloads. This also makes it one of the biggest eCommerce platforms with a 27.9% market share. More than 13.2% of all WordPress website uses WooCommerce.
16. The very first themes got Introduced with WordPress v1.5 in 2005, with the first default WordPress theme being Kubrick.
17. There are free and paid WordPress themes you can install, just like with plugins.
18. Many websites use Divi by Elegant Themes, which is the most popular theme according to Builtwith for 6% of the sites that they've analyzed.
19. Data from Themeforest revealed that Avada is one of the most lucrative WordPress themes for business. With over 450 thousand customers worldwide, its popularity just keeps growing.
20. 93% of ThemeForest purchases are related to responsive themes, with over 70% of searches for "niche" WordPress themes.
WordPress Security-Development: Stats, News & Updates
21. One of the top website security companies, Sucuri, said that 83% of all hacked websites in 2017 were running WordPress. Considering that WordPress holds 60% of the CMS market share, this isn't surprising.
22. Around 8% of WordPress sites were hacked due to the brute force of small, yet seemingly innocuous, little passwords.
23. Almost 50% of WordPress website is infected with an issue that is created by either an old plugin or a poorly coded theme.
24. As of November 12, 2021, according to Wordfence, the most popular security and firewall plugin for WordPress, blocked over 7,785,324,377 attacks and blacklisted 87,263 suspicious IPs in the past 30 days.
25. Google stops over 20,000 WordPress websites that serve malware, and 50,000 that serve to phish, each week.
26. People use WordPress for its auto-update system, which automatically keeps the software up to date with security patches. It also pushes out automatic plugin updates when code flaws are found.
27. On average WordPress 5.8 is getting downloaded over 200 times every couple of seconds. Find out how fast this number is going up every second from this real-time WordPress download counter.
28. WordPress is older than Twitter and Facebook in terms of when the first version was released, but it's younger than Twitter and Facebook in terms of when it was founded.
29. WordPress is open-source software, with anyone allowed to edit its source code as they please.
30. At the moment 49.4% of the people are running the latest v5.8 of WordPress with the highest 44.1% people using PHP v7.4 and 37.2% using MySQL v5.5
WordPress Community And Events: Stats, News & Updates
31. The very first official event of WordPress, WordCamp was one of the first events around and it originated in San Francisco by Matt Mullenweg back in 2006.
32. As of the time of composing this post, in over 65 countries and 374 cities, 1098 WordCamps were held so far across 6 continents. Though this number could have been higher if the COVID-19 pandemic wouldn't have enforced the local WordPress communities & organizers to cancel a number of their physical events in 2020.
33. The translation community of WordPress has it completely translated into 68 languages, and partially translated into dozens of others.
34. WordPress is the least favorite for online news websites, whereas it is most popular with websites for businesses.
35. For a number of years, it was the English downloads of WordPress that were ruling the download chart but now the non-English version has officially got passed English downloads of WordPress.
36. Some of the top industries that use WordPress include Forbes, Mashable, The New York Times, Samsung, PlayStation, Coca-Cola.
37. There are some big names on the celebrity list like Justin Timberlake, Sylvester Stallone, Kobe Bryant, Katy Perry, Usain Bolt who all use WordPress.
38. The WordCamp event in Europe 2017 had a record gathering of 1,900 people coming from over 79 countries, an increase of 16% from last year's event. This record could have been broken, if WordCamp Asia 2020 was supposed to be held in Thailand, Bangkok wouldn't have gotten canceled due to the COVID-19 breakout.
39. If for any reason you are unable to attend the live event of the WordCamp in person, then you can simply watch the recording of the full event by visiting the site WordPress.tv.
40. Apart from WordCamp, there are other events like WordPress community meetups, translation day, etc. that take place regularly. You can get all the latest information and updates regarding all these events and happenings from WordPress.org.
Lesser-Known Fascinating WordPress Fun Facts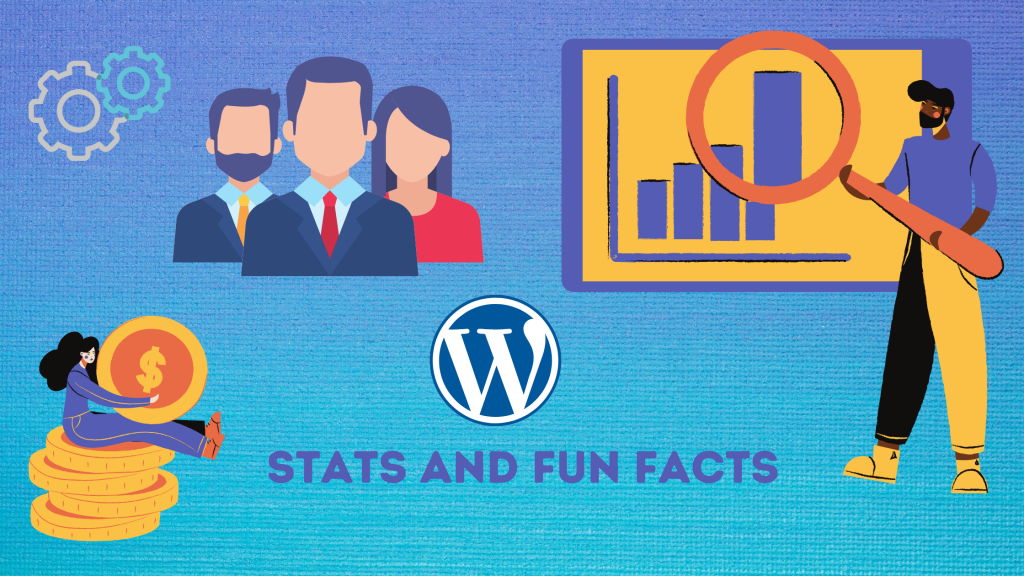 41. The company valuation done by a subsequent private stock buyback reported that it stands at US$7.5 billion. The company had 1,792 employees as of October 2021.
42. Matt Mullenweg organized the very first WordCamp in 2006, and since then the local community of WordPress around the globe has organized hundreds of them.
43. Renowned brands like Disney, Facebook, Sony, etc. includes in the list of their WordPress-powered websites.
44. WordPress.org has no CEO. The project is run by volunteer developers from all over the world.
45. In the early days of WordPress, there was no search engine to help users find relevant content. In order to solve this problem, Yoast created a plugin that helps content creators optimize their site for search engines. Yoast SEO is one of the most popular WordPress plugins in existence and has been downloaded more than 26 million times.
46. Many don't know that Matt Mullenweg is also the co-founder of the popular website company Automattic, which is responsible for WordPress.com, Akismet, Gravatar, Jetpack, WooCommerce, and more.
47. Automattic, the company behind WordPress had a beautiful office in San Francisco, but it was shut down when its employees stopped showing up at work.
48. Do you know WordPress has been downloaded more than 100 million times? With tens of millions of blogs, this is a big number. WordPress has been around for ten years and has been used by bloggers from all over the world.
49. Surprisingly enough, in 2018, the Non-English version of WordPress got downloaded more than the English ones.
50. The website WordPress.com reported in September 2013 that there were 61 million active blogs on its platform.
51. In this business age, nothing comes free but WordPress on the other hand is still free and open-source for its users.
*If you are not overwhelmed by these WordPress stats and facts yet then you might enjoy exploring some more exclusive ones from this post ☞ Most Marvelous 100+ WordPress Stats & Facts
WordPress Is Here to Stay for the Future and Beyond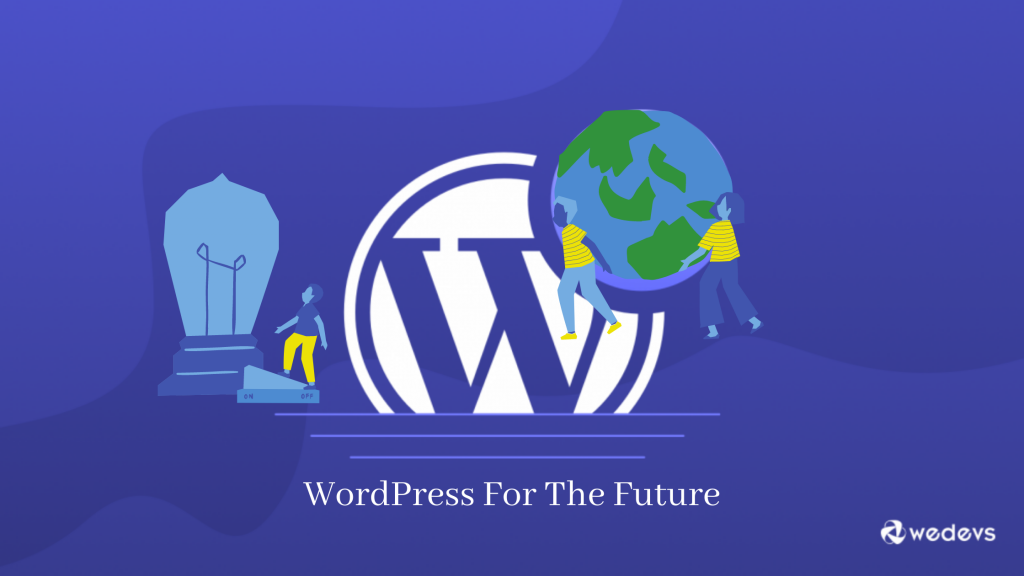 Over the years, WordPress has proved itself to be a powerful and versatile platform that you can use to build the site of your dreams that too without much prior technical knowledge. This is one of the main reasons the popularity and progression of WordPress have seen only an upward graph each passing year. And today after almost 19 years later, the future of WordPress has never been so brighter.
Not just WordPress as a CMS platform for personal use, even from a business perspective its plugins, and themes development companies have seen tremendous growth and business opportunity to make a big name investing in this community. When WordPress first came into the picture there were only bloggers and small businesses who were interested to utilize this platform for their website or business. But today, this scenario has completely changed.
Now we can see a number of renowned large business firms that are successfully and efficiently using WordPress as their base business source. Most of them were WordPress plugins, themes, or its solution developing group, which are now million-dollar companies.
Many of these creators now have some of the top-selling WordPress plugins and themes by their name. This proves that even if you are looking to establish businesses developing plugins and themes for WordPress, you will always have the opportunity to make it big in the future.
WordPress For Every Business Solution in the 21st Century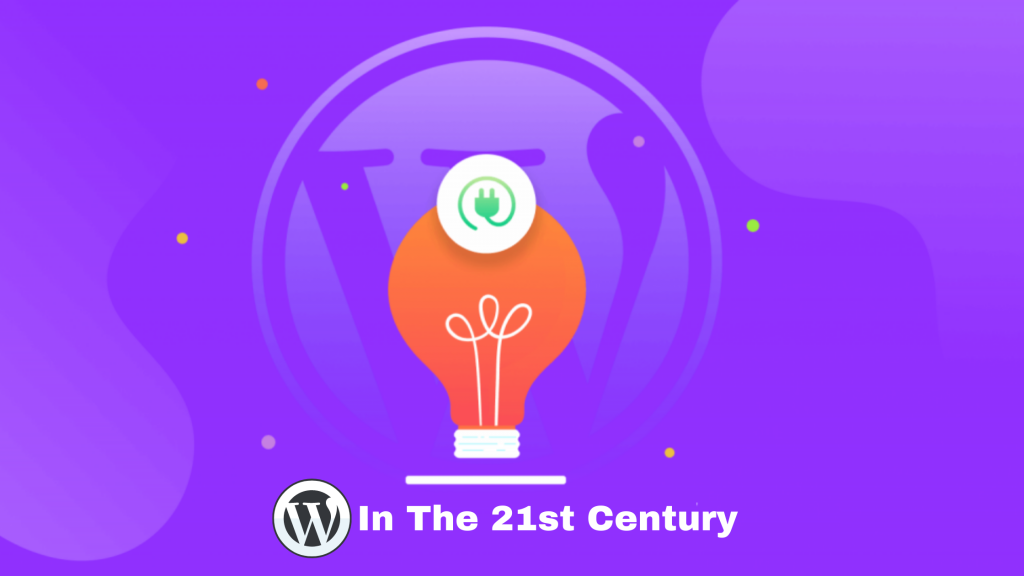 Even if you need a solution to build an e-commerce site and turn it into a multi-vendor marketplace site, you can easily do it with a plugin like WooCommerce and Dokan Multi-vendor Marketplace in WordPress. Not just for e-commerce solutions, in terms of complete business management solutions, WordPress offers exclusive plugins like WP ERP that essentially manage your Human Resources, Customer Relationships, and Accounting departments for your company.
Not to mention that WordPress plugins like Elementor and extensions like Happy Addons would enable users to build any type of website very easily for their business without any coding knowledge. So yeah, name any software or solutions you need in WordPress, it has it all covered for any business anytime you need. Truly this is what makes WordPress so special, popular and user-friendly among its users today.

This concludes yet another edition on the latest WordPress news, its recent updates, some fun facts, interesting statistics. We hope you enjoyed it and found it fun and knowledgeable. If you'd like to receive more fun facts and stats on WordPress or other relevant yet fun topics then we would like you to subscribe to our newsletters.
We will also be creating more interesting posts like this one on a weekly basis. Thank you for reading and we hope you have a great week! Cheers!