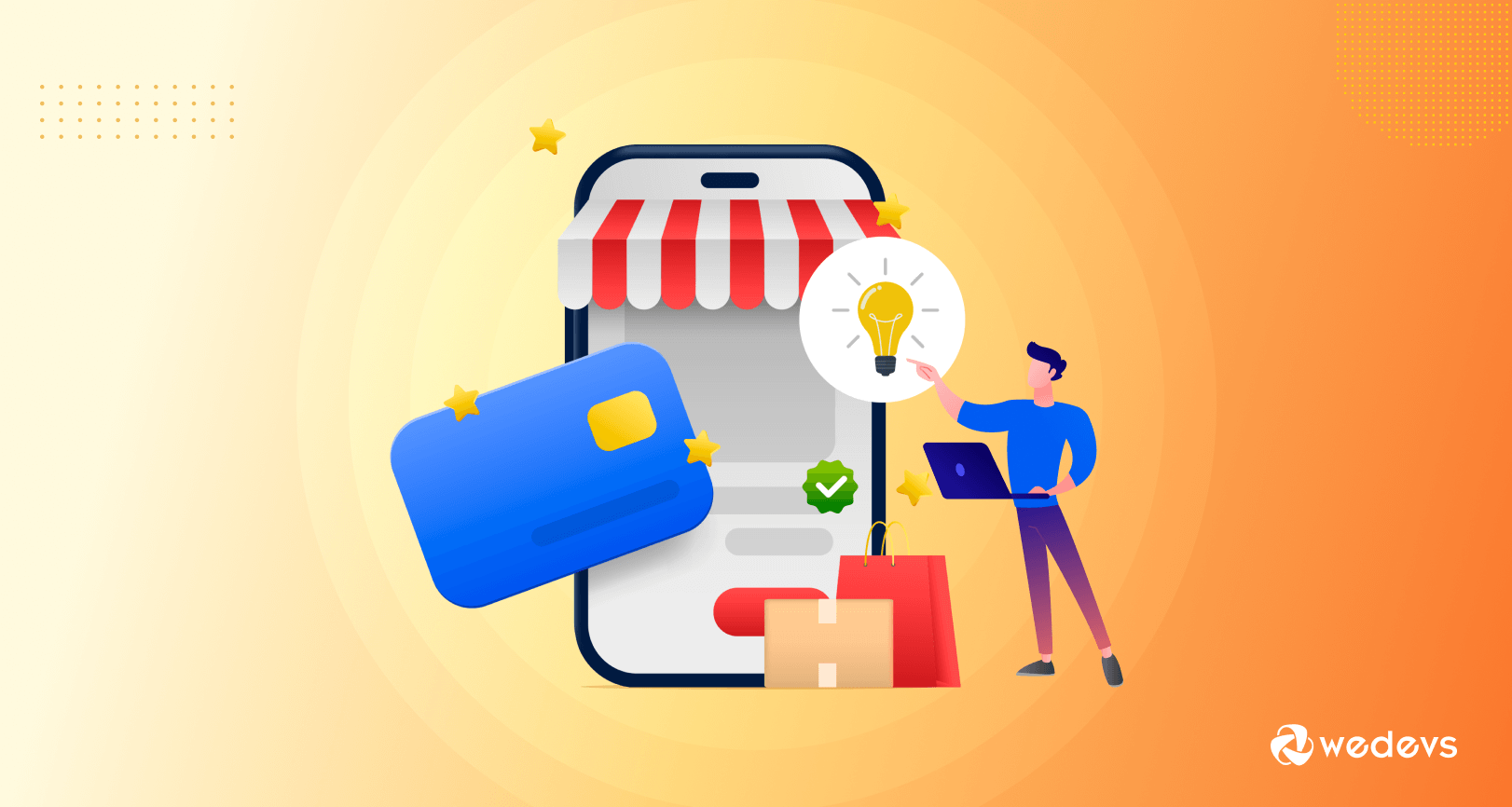 9 Effective Ecommerce Store Optimization Tips to Drive More Sales in Holidays
We all wait for holidays, don't we? It is the happiest and most enjoyable time for us all. And evidently enough we enjoy buying all kinds of stuff on holidays. So if you are an eCommerce store owner you would definitely want your store to be easily reachable to these preying customers in this holiday period.
But for this, you would require some effective eCommerce store optimization tips to be applied.
Vendors obtain at least 30-40% more customers in the holiday period than usual
As stats suggest, in the holiday period, people are more likely to shop more than usual. Most people look for special offers and discounts during the holiday season. But if you can't keep your store optimized for the holidays then you will be missing out on all those curious & potential customers causing a substantial loss in your eCommerce business.
So if you are looking for ideas to optimize your eCommerce store for the holidays to come, then this post will definitely come in handy for you.
So without any further ado, let's get on with the tips for eCommerce store optimization below.
9 Proven eCommerce Store Optimization Tips to Make Your Store Stand Out
There are a few ways to customize an eCommerce store for holidays. Among all the ways, here we have only listed 9 tips that are extremely useful and already proven.
So, before diving into the deep, let us first share the 9 proven tips to optimize your store to attract more customers:
Customize Your Store Outlook Based on Each Holiday
Keep Proper Track of Your Inventory
Categorize Holidays to Attract More Visitors
Make Your Site Fast and Mobile Responsive
Test & Review All Your Extensions
Clean up the Database
Plan for Holiday Email Promotions
Promote Deals with a Coupon Code or Gift Card
Focus on Customer Support
Now let's get started with the details!
Note: Apart from these 9 tips, we have also shared a few SEO tips for your eCommerce store after completing this segment. So, don't forget to check out those tips!
1. Customize Your Store Outlook Based on Each Holiday
A holiday won't feel like a holiday if you can't feel it. So when someone visits your store, the visitor must feel the special occasion that you are celebrating. Decorate your e-store according to the holiday going on.
Like for example if it's the Christmas Holiday, then you could design your storefront theme with a Christmas tree or Santa Claus.
This will make the visitor feel the occasion just like everyone else. This concept of the customized outlook for different holidays will make them feel much more welcoming as well.
You can do the same for events like Black Friday, New Year's Eve, Thanksgiving, etc. Also, it is essential to put up intriguing taglines and signs that would make the visitor want to browse the special offers you are offering this holiday season.
2. Keep Proper Track of Your Inventory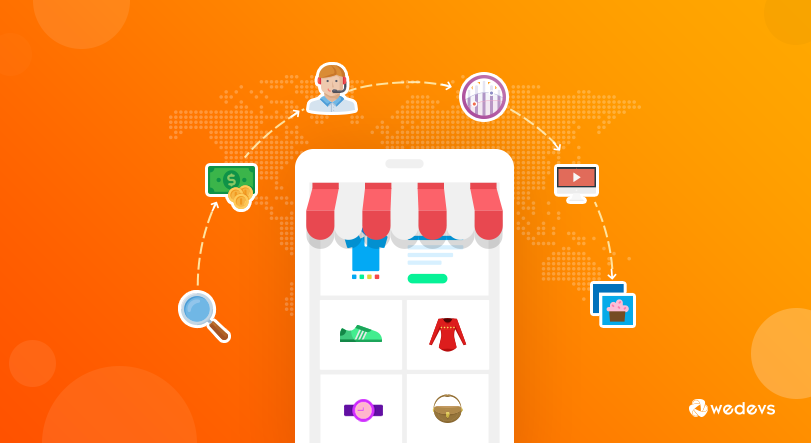 Store optimization is really essential before the holidays. The holiday period is naturally going to be a rush hour for all the eCommerce stores. So you need to be well aware of the stock you have. So keeping track of your inventory should be given a lot of emphasis in the holiday season.
Based on the running campaigns and special offers on the product you would be required to predict the number of units you would need to order from the manufacturers or retailers. With proper inventory tracking, you wouldn't have to worry about the shortage or wastage of products in the rush time of the holiday.
One best way to predict the stock required is by analyzing the data collected from the previous holiday season. Based on that analytics you can identify the popular product of the last holiday season.
Since this would give you a good idea of which product was popular last time hence, therefore, you can pick those products aside and plan on running similar campaigns with those popular products in your store for the next holiday events. Also, this will help you decide on the stock you might require before the holiday shoppers start to barge in.
3. Categorize Holidays to Attract More Visitors
Categorizing your store with holiday-focused pages is really something to give proper focus on. There are several holidays that run all over the years.
So having all the holiday deals on the same page would just confuse the visitors. So separating the pages and categorizing them based on each holiday will be the best way to offer your special products to your customers.
This would create a great impression on the mind of the visitors about your store. This helps improve the user experience as well as makes the shoppers find the deals, offers, or discounts categorized under each holiday separately.
Some of the popular holiday categories that you can create on your store are:
Halloween Deals
Exclusive Black Friday Offers
Cyber Monday Sale
Christmas Gifts
Best New Year's Deal
This has been a really cool idea for online shop optimization. So, you can try this hack on your store to get more customers.
4. Make Your Site Fast and Mobile Responsive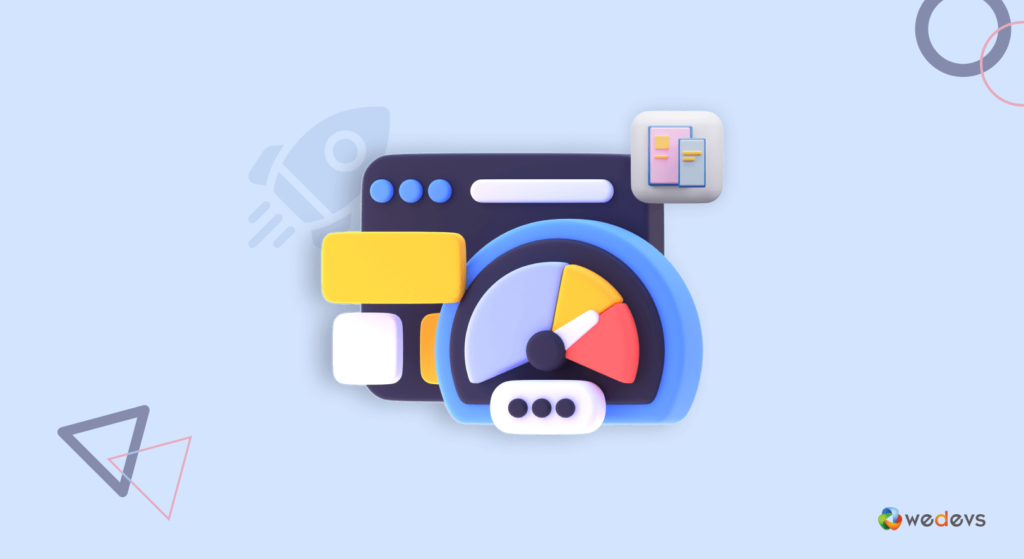 Nowadays, Potential customers enjoy shopping via their smartphones more often than not. This number increases even more during the holiday season.
So if any visitors find your site to be slow or less responsive on their mobiles, tablets, and other portable devices this might irritate them to a great deal resulting in losing out on some very potential customers in the process who might never come back to your site ever again.
So keeping your site fast, reliable, and well-responsive to all portable devices is really imperative not just for the holiday season but all throughout the year. So to optimize the speed of your store you can use some free tools like GTMetrix, Think with Google, etc. to test the speed of your store.
Also, too many large images on your store make it load slowly, especially on mobile phones. So using images of optimum sizes in your store is advisable. Compressing the images while uploading to your site is a trick you can apply. So these are some of the ways you can speed up your store decreasing the loading time and improving mobile responsiveness.
5. Test & Review All Your Extensions
Before the holiday season starts keeping your store up-to-date is highly essential. You need to make sure all the extensions are working properly and the themes are playing their part. You do not want to deal with complaints of bugs and software conflicts during this rush hour of the holiday period. This will affect your business in a big way.
Finish running all the tests required before the holiday campaigns start so that even if there are issues, you get enough time to resolve them with time in hand.
Also, if you come across something that needs a lot of time and work to fix, you would want to keep that aside for the time being and focus on the ones that can be fixed before the holiday season begins.
In case, you have a WooCommerce store and you want to retarget customers who are coming to your store from social networks like, Facebook, Twitter, etc. then you can try out WooCommerce Conversion Tracking for better remarketing and retargeting campaigns once the holiday season is over.
6. Clean up the Database
Your database might be loaded with a number of unnecessary stuff. You might just want to get rid of those useless things that you might never use before the holiday season kicks in.
You can remove unimportant things like post revisions, logs, spam, trash remarks, and more. This will improve the speed of your store, something you need in the holiday season
For cleaning up such unwanted databases to keep your store fast and active, you can use some very useful tools such as Advanced Database Cleaner, WP Database Cleaner, etc. These tools will keep your store all cleaned up and fast for the holiday campaigns.
7. Plan for Holiday Email Promotions
Through eCommerce store optimization, letting your potential customers know about the upcoming holiday deals or offers is really important.
This keeps the customers well-informed about the offers and can compare it with other stores before time. So you should always stay active with your email promotions when you are nearing the holiday season.
If you already have a long email list, it's even better, to start your email promotions targeting the old customers and leads first. But make sure you send them emails with offers that quote the best deal that they can find online. So that once they compare outside they find your offer to be the best one of all.
Through email promotions, you can remind them about a deadline for all these offers you are presenting them. This will create urgency in their mind if they are actually interested in your offered deal. Make the email as personalized as possible so that they feel this deal is being offered exclusively for them.
Also, try to inform the customers about the uniqueness of your holiday offer. If possible add a custom-made holiday theme banner image inside your email. Images in email promotions always look interesting and keep the audience engrossed.
8. Promote Deals with a Coupon Code or Gift Card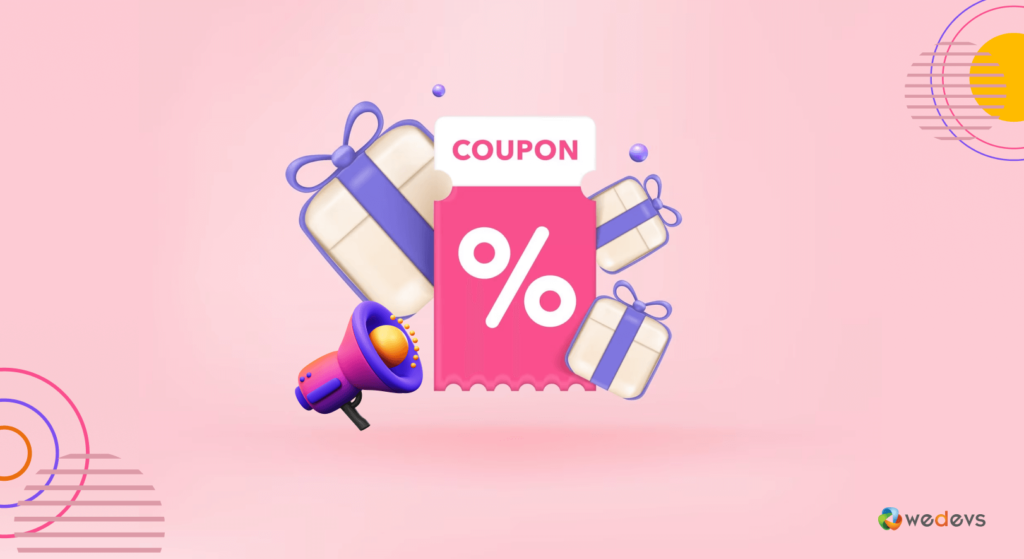 During the holiday season, one of the best ways you can boost your sales is by offering a gift card or holiday coupons. One of the best advantages of a gift card is that you can present it to anyone avoiding the hassle of buying a gift that they might not like.
With coupon code promotion, you can offer a certain percentage of discounts on any product during the holiday season. It is suitable when you plan to offer discounts to all your customers at the same time.
They will just need to apply the coupon code to the designated place while checking out. So offering a coupon code to your customer during the holiday season can prove to be an effective way to boost your holiday sales.

9. Focus on Customer Support
Like most customer-based businesses, providing better customer support leads to more sales. So giving less importance to this important section of the eCommerce business will hamper your closing deals.
So with the increase in the number of holiday sales, there is every chance you will get bombarded with queries or urged for assistance regarding any product they might want to buy. So for such an instance, if your customer service isn't up to the mark in this busy time, then you are bound to miss out on a healthy portion of the holiday business.
Due to this reason, you must keep your support team well prepared and ready to help the potential clients on any kind of queries they might have. If required train your support team separately before the holiday campaigns start. Provide them with a proper idea of the product that you are going to focus on selling this holiday.
So with better customer support, the chances are that you will leave your customer more satisfied than ever. And we all know satisfied customers means more business for the future. So not just during the holiday season, eCommerce stores should always focus on improving their customer service no matter what.
Bonus: SEO Tips to Optimize Your Store for Holiday Seasons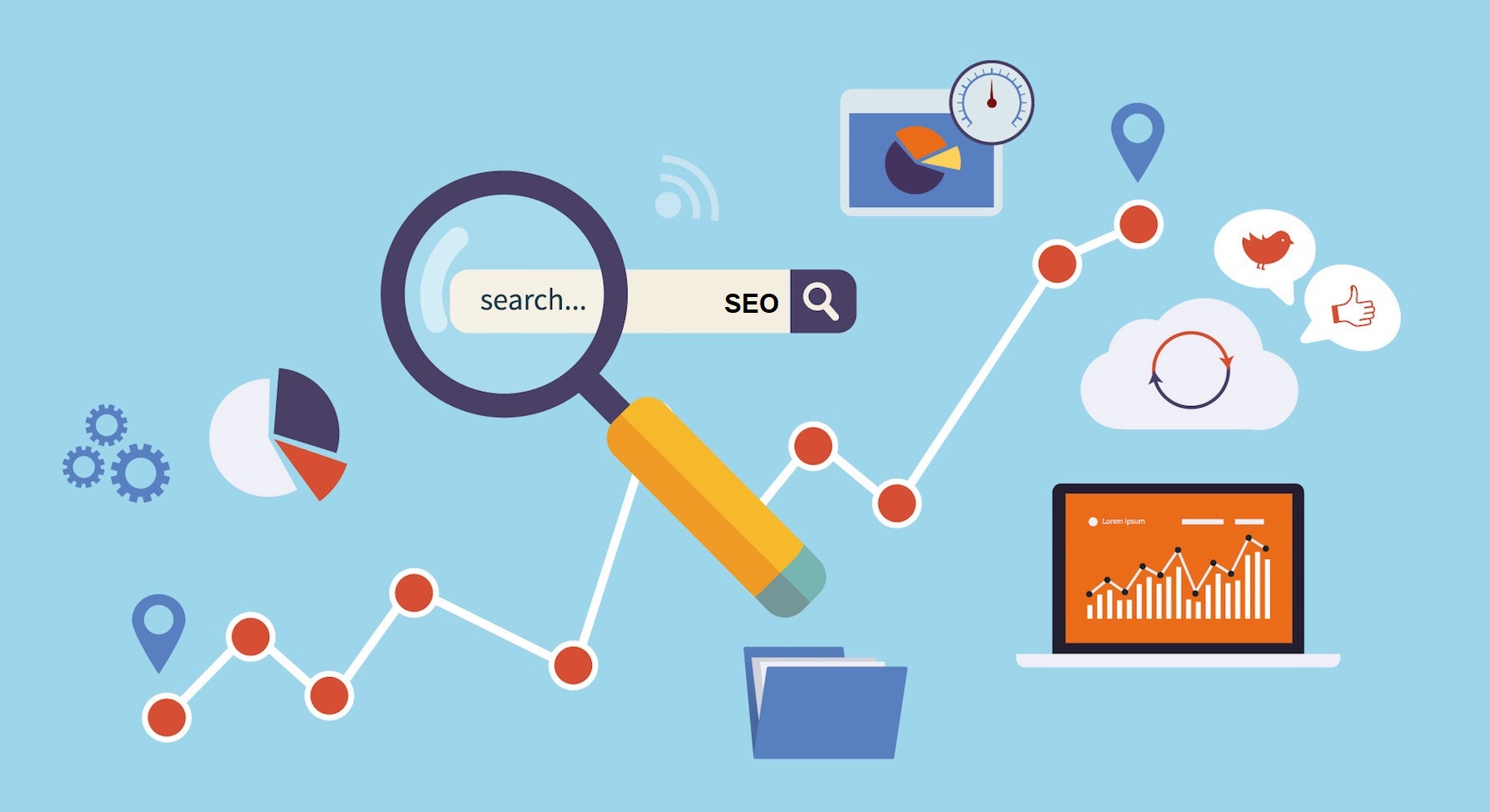 Optimizing SEO plays a big role in the traffic of your eCommerce store. So here is how you can optimize SEO for your store.
Optimize your holiday season offer/coupon pages
Update and share old content (with a few changes, if necessary)
Leverage the power of social media to drive inbound traffic
Write posts about your newest (trending) products
Optimize for speed and mobile
Get Yoast SEO for WooCommerce
Put measurement plan in place
Also Read – eCommerce SEO: The Ultimate Guide for Startups
Plan Carefully to Have a Fruitful Holiday Season for Your Store
As an eCommerce business owner, you would want to run holiday campaigns that get you more sales. And all these tips mentioned above will make your process of generating sales streamlined enhancing your idea of running a successful holiday campaign.
But just optimizing your store and running a campaign for the holiday might not be enough. You would probably need to plan the store optimization process beforehand with time in hand. Early planning for eCommerce store optimization and campaign for the holiday would enable you to make any last-minute adjustments required for the store by your developers.
It would give your developer enough time to test, review, and make improvements required to present you with a solid eCommerce store design before the holiday period actually starts.
So planning in advance is the key to a happy holiday season for your eCommerce business. So start early applying these tips for eCommerce store optimization and enjoy a productive holiday season improving your business sales.
So how did you like our tips to optimize the eCommerce store? How do you want to optimize your store for the holiday? Let us know in the comments below.