Creating Forms Using The Form Templates
Form templates are a quick way of creating pre-defined forms with a single click.
You can create a form from WP Dashboard → User Frontend → Forms → Add New
Right now, we have three built-in form templates available in the plugin:
Post Form
WooCommerce Product Form
EDD Download Form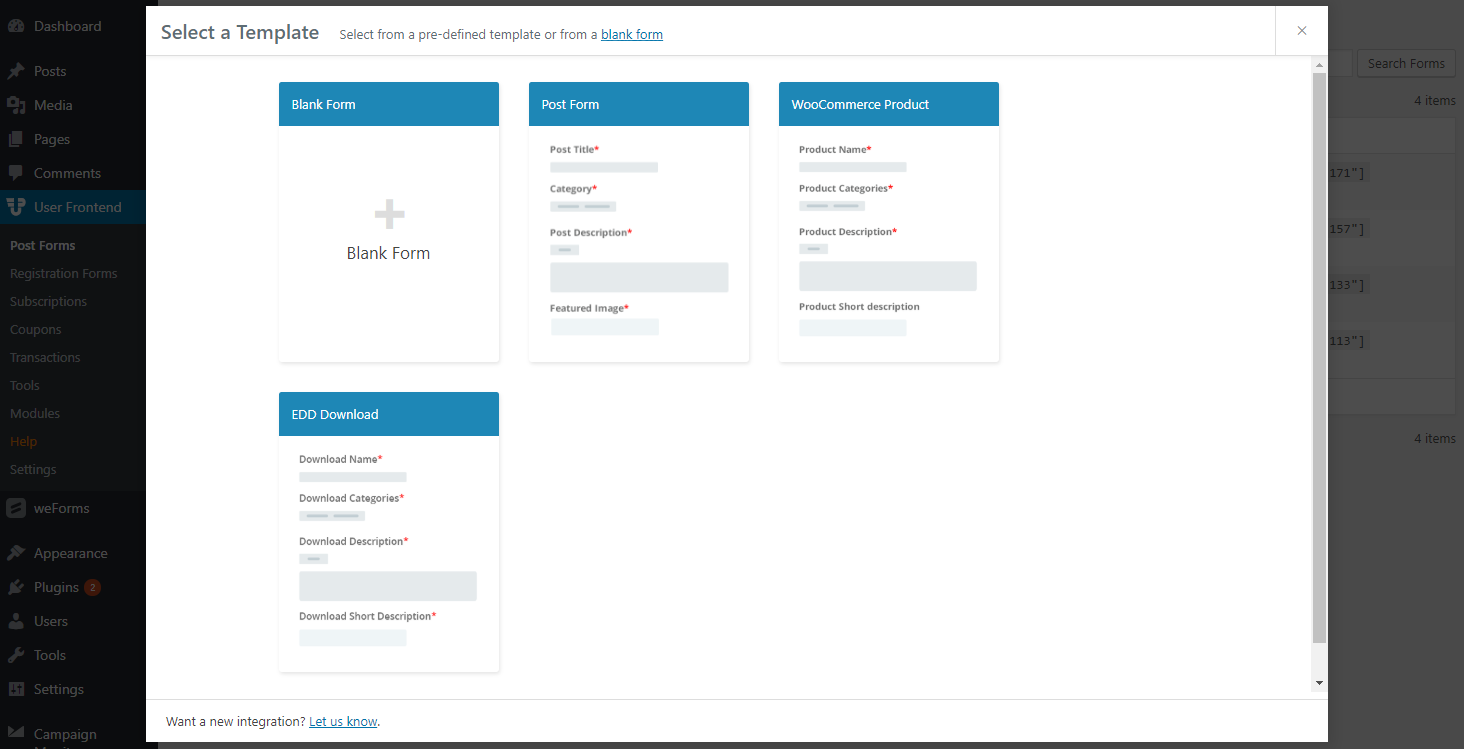 All the available templates for WPUF will be listed in this documentation. You can directly land on this page by clicking on the link provided on the template selection page footer.
You can also request a new integration by letting us know. Click on the 'let us know' button and fill up the form.
Predefined Templates
Post Form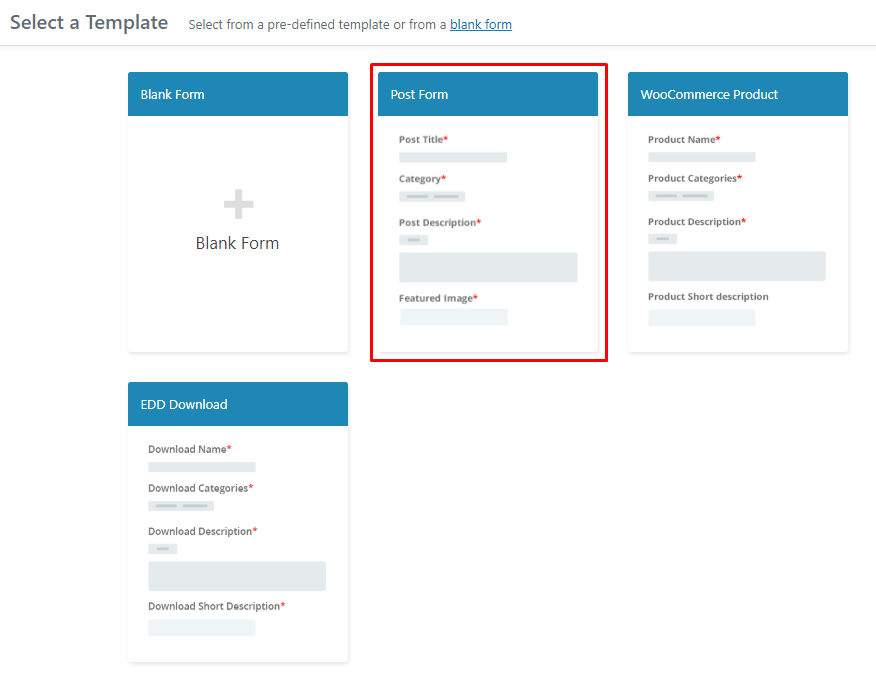 This predefined template allows you to quickly create a general post form. It contains the following form elements along with default settings.
Post Title
Category
Post Description
Featured Image
Excerpt
Tags
You also add more elements and remove previous ones if required.
WooCommerce Product Form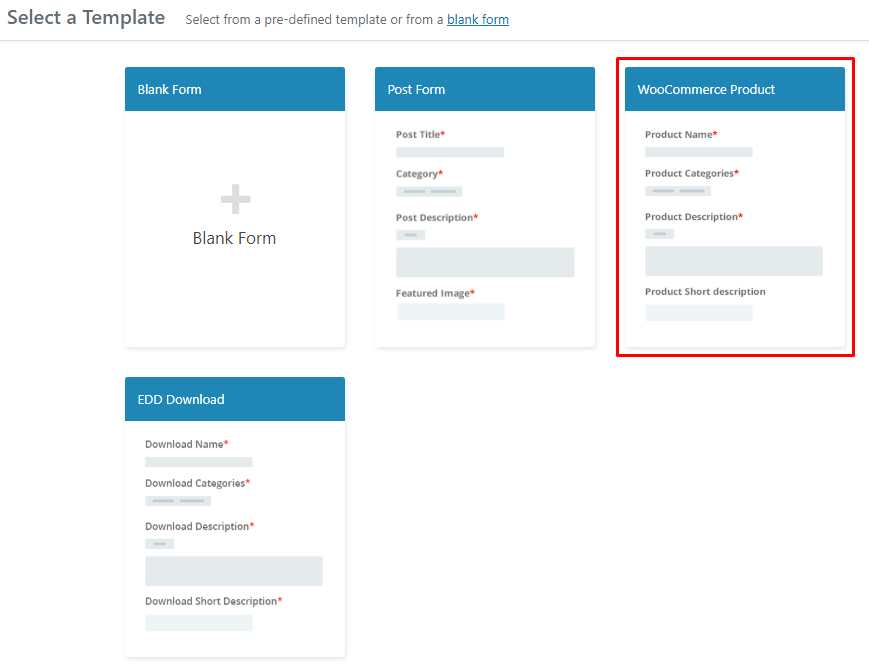 This template allows you to create a WooCommerce product creation form very quickly. It contains the following form elements along with default settings.
Post Title: Product Name
Taxonomy: Product Categories
Post Content: Product Description
Post Excerpt: Product Short Description
Numeric Text Field: Regular Price
Numeric Text Field: Sale Price
Featured Image: Product Image
Image Upload: Product Image Gallery
Drop-down Field: Catalog Visibility
Textarea Field: Purchase Note
Checkbox Field: Product Reviews
Radio Field: Downloadable Product
File Upload: Downloadable Files
You also add or remove elements if required.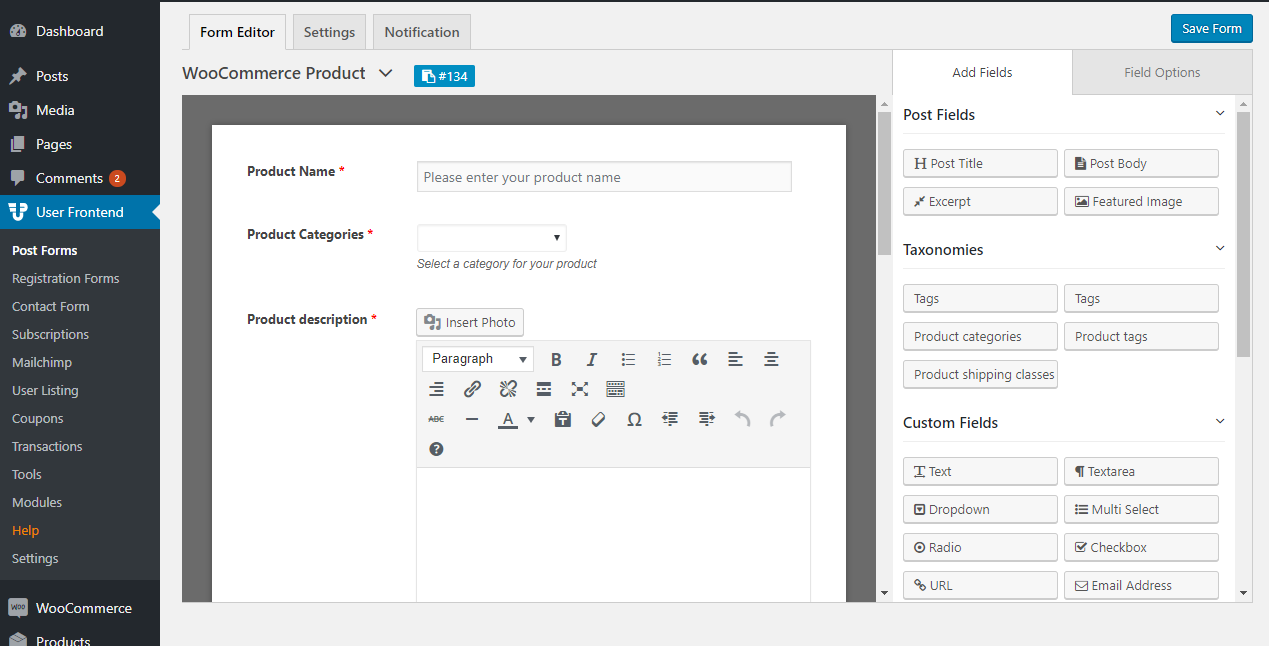 EDD Download Form
The predefined EDD Download forms will help you prepare an EDD product creation form swiftly.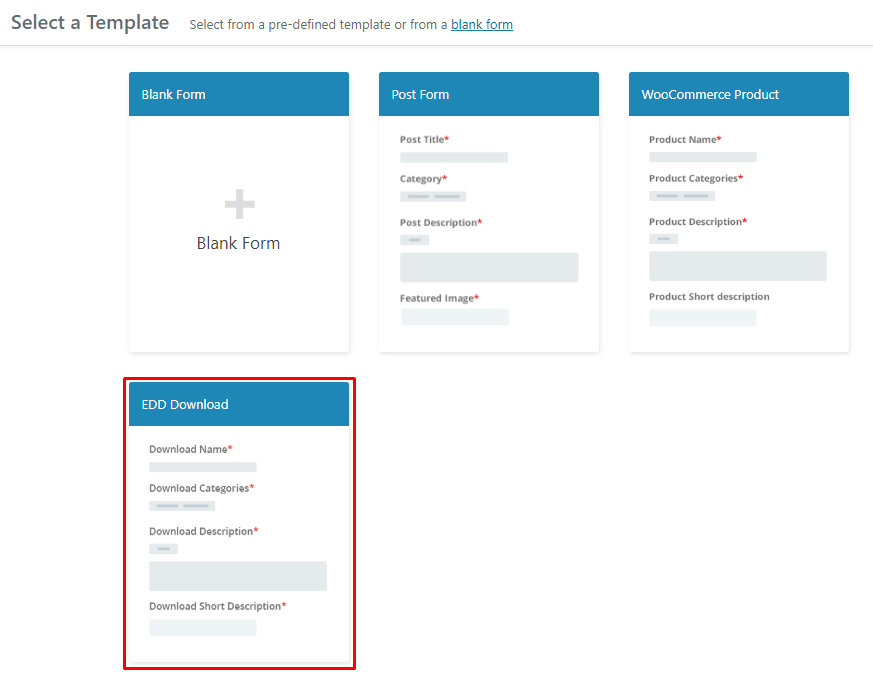 Place your mouse inside the red marked area and hit the Create Form button.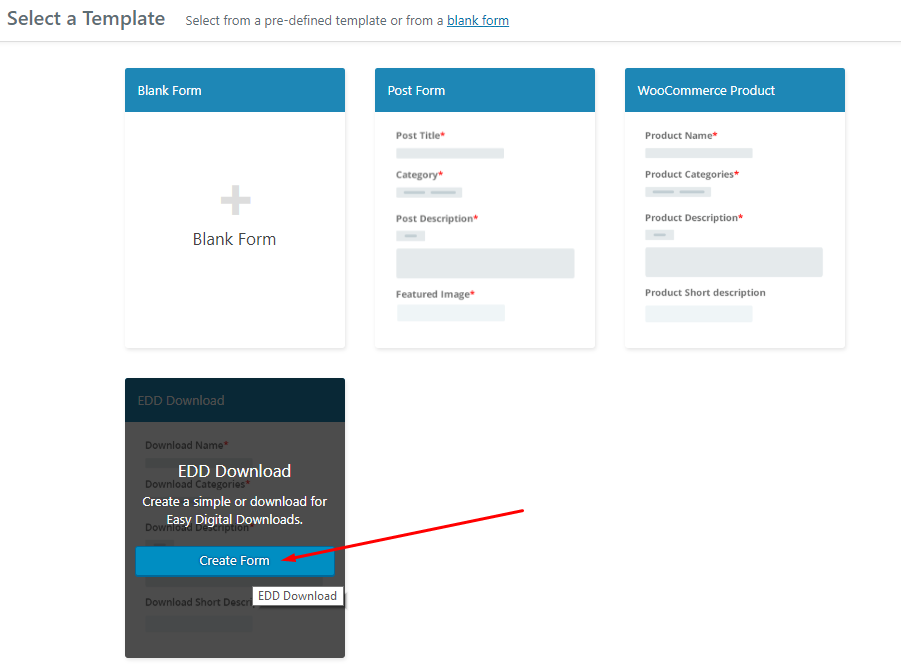 After that, you will get the editor for the template: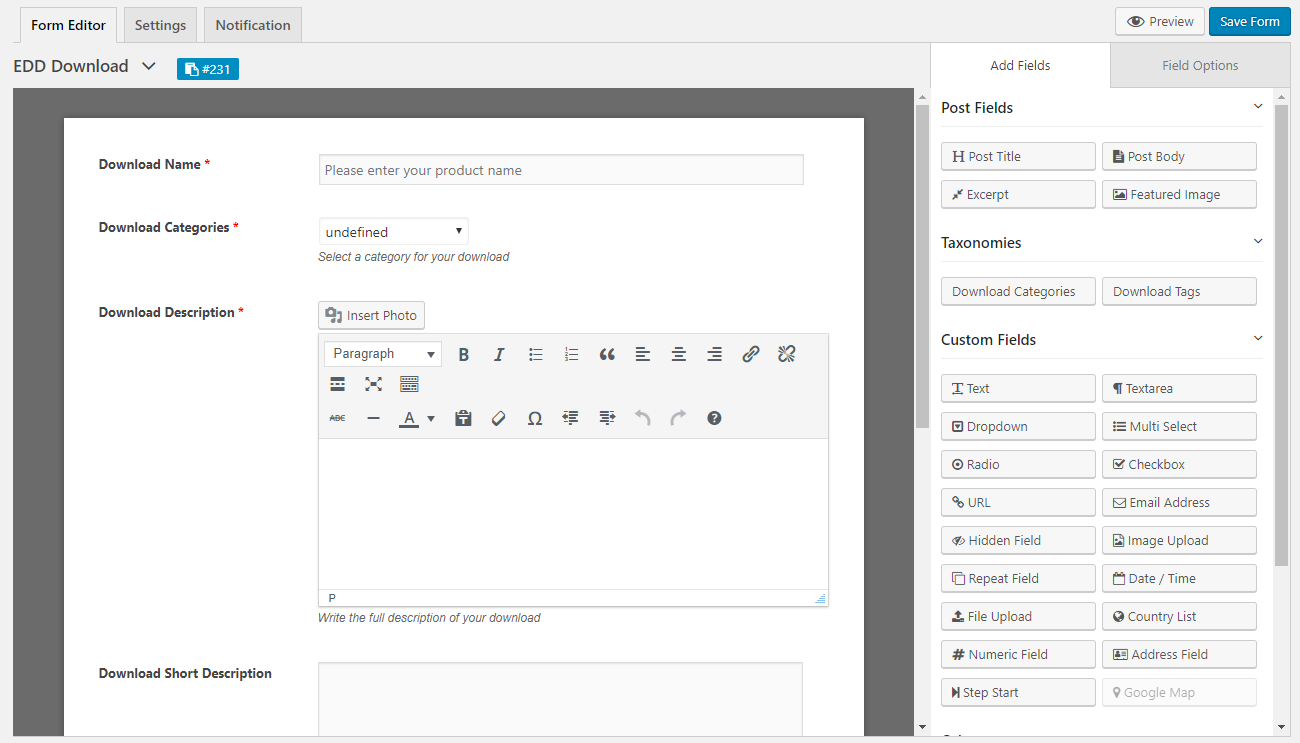 The template editor contains the following fields by default:
Download Name: Insert your products' name.
Download Categories: Select a category for the products.
Download Description: You will get a full-fledged text editor to write a description. You can even insert images with this field.
Download Short Description: Write the description in brief.
Regular Price: Regular price of your download.
Download Image: Upload the main image for the downloadable product.
Product Notes: Add product notes for the downloadable products.
Downloadable files: Use this option to select your downloadable files.
However, you can even add or remove fields if required.