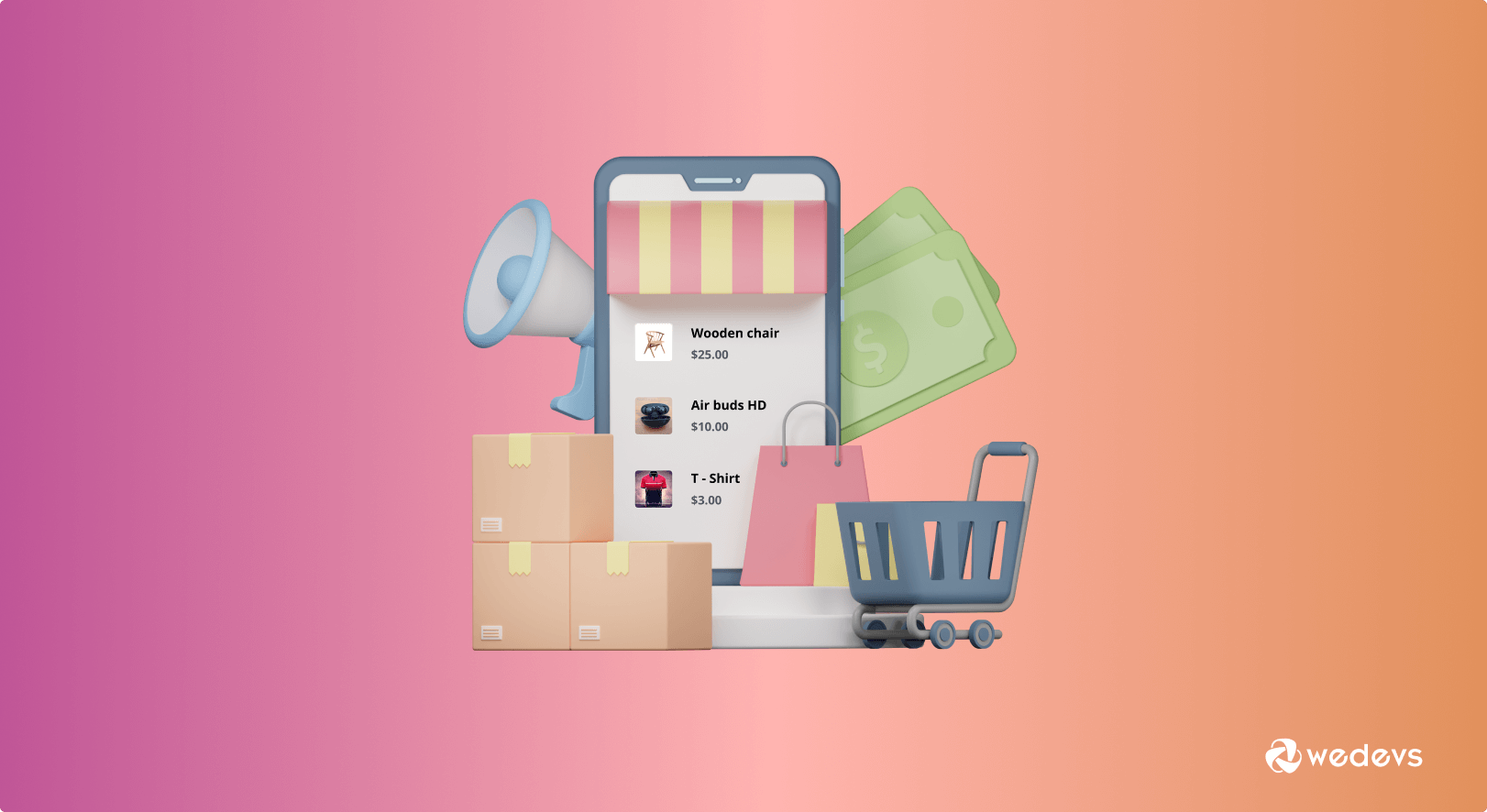 How Mobile Apps for eCommerce Elevate Your Customer Experience to Drive More Revenue
In order to make your mark in the soon-to-be 5.55 trillion eCommerce business, you need to find your competitive edge. And with more than half of all internet traffic coming from mobile devices, it is time to consider that route. Mobile apps for eCommerce have proven to be a game changer for many small to big businesses.
The last year black Friday(the Christmas of marketers), almost 9 billion in revenue came through mobile apps while Cyber Monday racked in 10.7 billion. The trade analysts are hoping this year the number will be even higher.
Stats show that, by 2023, the number of people using mobile payments in the US is expected to rise to 80 million.
If you're also thinking about introducing a mobile app into your business but worrying about its effectiveness, this blog is for you. Here, we've listed the top 10 advantages of mobile apps for eCommerce. Also, you'll get a great idea to manage your multivendor marketplace with Dokan Mobile App(more on that later).
Mobile-friendly Website vs Apps: Do You Really Need a Mobile App for Your eCommerce Site?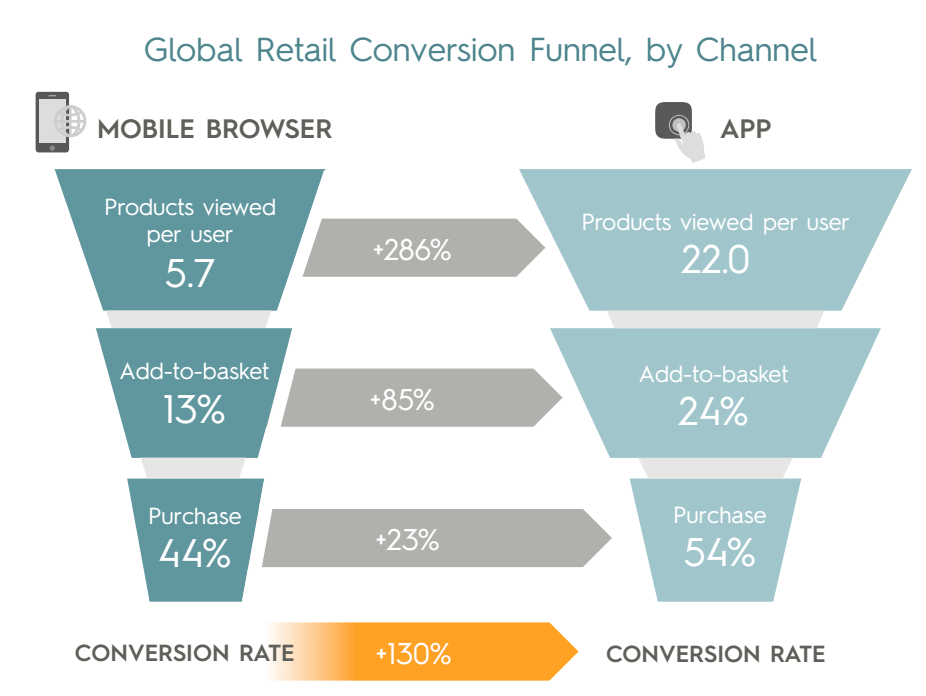 The number of mobile shoppers has increased significantly. in the US, this is expected to reach 187 million by 2024.
A large number of people are using their phones regularly to search for options, compare them, and order products online. And according to the latest research, a mobile app tends to have a higher conversion rate than websites on mobile browsers.
A custom mobile app is highly capable to make your customer journey remarkable. It enhances the experience of new users as well as serves better existing customers by promoting new products and services, special offers, loyalty programs, etc. Also, retailers can get deep knowledge about their consumer base and their preferences.
Through mobile apps, businesses can make their products and services more accessible and easier to get and use.
Interesting Stats on Mobile Apps for eCommerce Business
78% of people would rather access a store from an app compared to a mobile website
Customers spend 3 to 4 times longer on a mobile app than on desktop or mobile sites
83% of users use some form of shopping app on their smartphones while shopping inside the store
A mobile app has the lowest abandonment cart rate of 20%, desktop sites have 68%, and 97% on mobile sites.
Consumers view 286% more products and add items to their shopping cart at an 85% higher rate when they're shopping from an app as opposed to a mobile browser.
7 Reasons to Use Mobile Apps for eCommerce Websites
eCommerce from the outset has been shopping online through a desktop computer and then has expanded to sales using mobile devices, which is now known as m-Commerce.
People nowadays do everything on mobile. Order food, book flights, pay bills, etc, because with mobile apps they can make everything with a single finger touch. Therefore, there are many advantages of using mobile apps for eCommerce businesses. Like-
Improving Customer Experience
Building Customer Loyalty & Brand Recognition
Increasing Average Order Value
Reducing Cart Abandonment
Increasing Retention Rate

Providing Detailed Analytics

Last but not least Consumers Prefers Mobile Applications
Let's see them in detail-
1. Improving Customer Experience with a Personalized Shopping Experience
Customers want rapid answers to their questions. They don't want to wait around and the faster they get a response, the more satisfied they get. Mobile apps for eCommerce stores have made this procedure easy and simple. This will obviously result in improving the customer experience.
Mobile apps are much more reliable, and personalized compared to websites. That is why it can cater to the customer's "need for speed" services as it eliminates unnecessary steps. Unlike websites, customers don't have to go through a series of clicks in order to get service.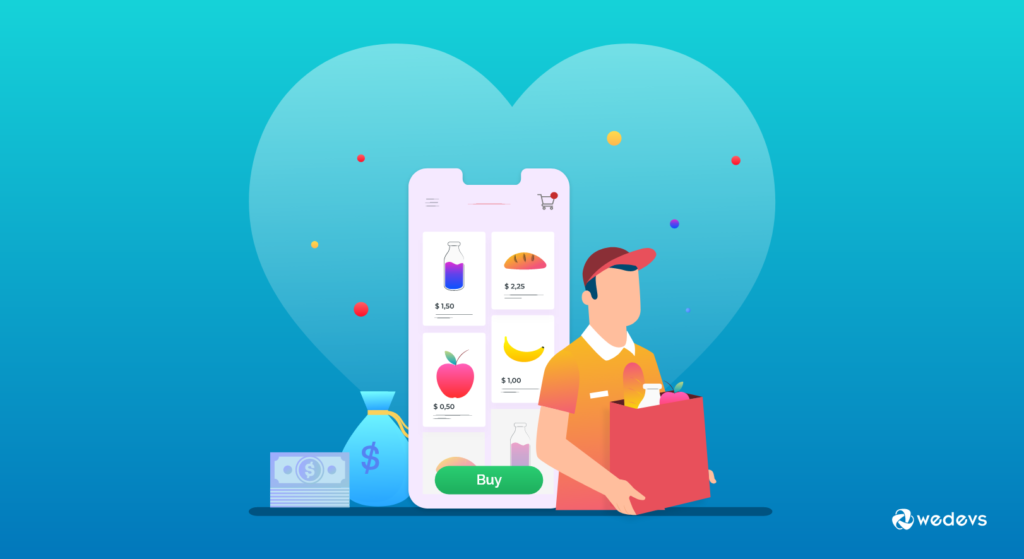 Moreover, you can utilize push notifications to keep your customers engaged through your mobile app. You can combine this feature with personalization.
As eCommerce website owners do some basic personalization like segmenting them into a category based on factors like their age, gender, or location. Then they send them targeted emails to improve their experience.
2. Building Customer Loyalty & Brand Recognition
Along with the lines of improving customer experience, a mobile app can help you create a loyal base of customers. Although a mobile app is similar to the existing website, it is highly optimized, personalized, and well-designed.
This improves the customer's experience and facilitates the acquisition and retention of new clients. They find themselves in an online store where they can purchase goods simultaneously from the website and the mobile app. Moreover, customers get some advantages while using mobile apps like,
They can buy from anywhere anytime
They experience faster loading time
Mobile apps provide them with personalized content
More importantly, they get offline access to mobile apps with smartphones.
This is how eCommerce businesses are able to build a loyal customer base.
Also, mobile apps are a great way to increase brand recognition. Not only it gives you the edge over your competitors who doesn't have a mobile app, but also you can inject content and promotions to constantly keep your consumers updated and engaged.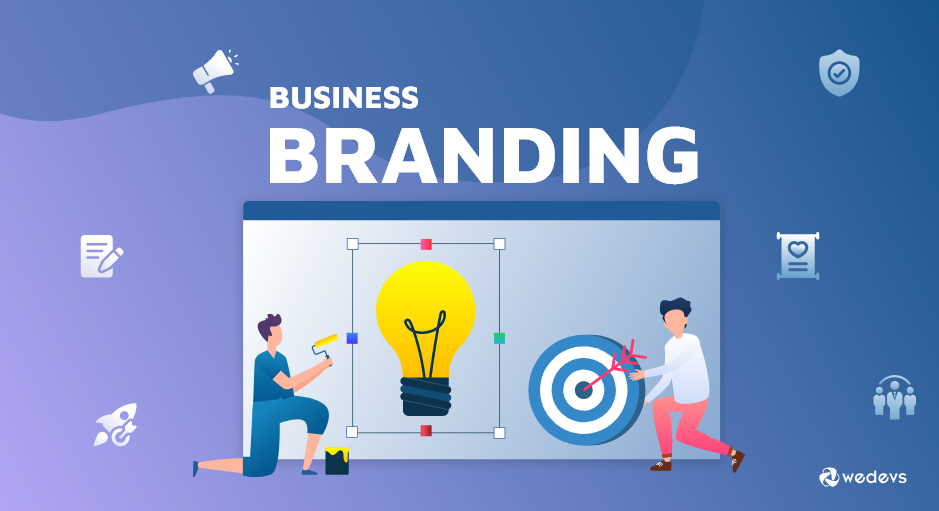 Also, you can add popular social media platforms to your mobile app to let customers discuss your products and services. This is a great way to get the customers to share your store and increase your brand visibility.
3. Increasing Average Order Value
A mobile app will increase your average order value (AOV). We have already established that mobile apps help increase revenue while improving your brand recognition. Along with that it also boosts your average order value.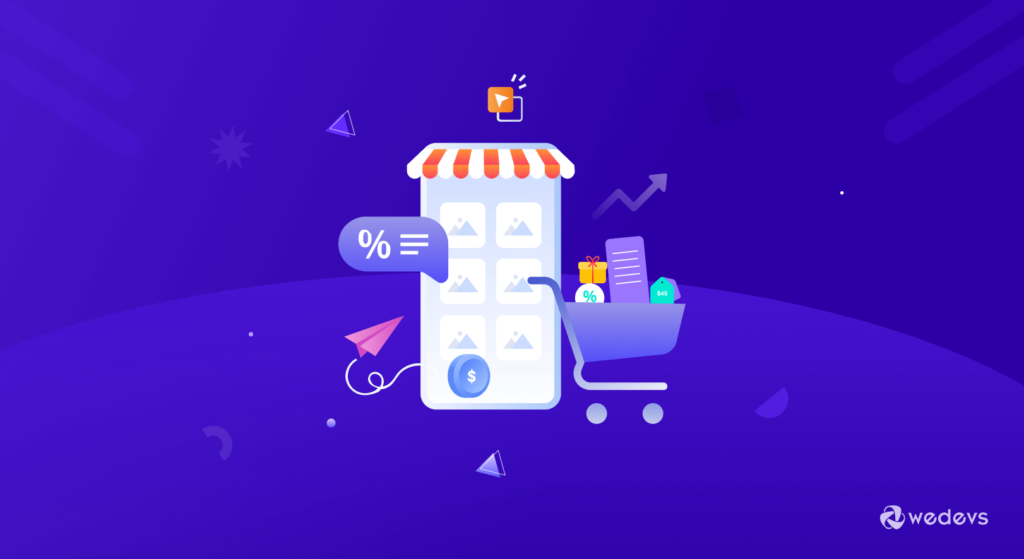 Customers are able to view your products through mobile apps which gives them more opportunities to see what you are offering. And stats show that mobile apps have a higher average order value than both mobile browsers and desktop screens.
4. Reducing Cart Abandonment
Here is an interesting stat for you, the cart abandonment rate through mobile apps is 20% compared to 68% through websites. Mobile apps have the lowest abandonment cart rate compared to mobile websites and desktop sites.
The main reason for that is, mobile apps in eCommerce reduce the number of steps in the checkout process. Also, when a customer buys something from them, their preferences are saved for future use. So, later they won't have to type their name, address, card number, etc manually again. They can complete the purchase by scanning their fingerprint.
Mobile apps make it easier for you to accept alternative payment methods as well. Examples of popular mobile payment options include Apple Pay, Google Pay, and PayPal. So, you can see why mobile apps reduce cart abandonment rates significantly.
5. Increasing Customer Retention Rate
Data security has become the main concern of online customers. That is why they are more skeptical about paying through the website. eCommerce business owners are spending big to provide top-notch cybersecurity and data privacy services more than ever.
Security is the reason why most people prefer mobile payment options. They can pay the money with confidence. As the information is stored in their device, they can easily share their sensitive information. A user can also use payment options like PayPal and similar in a mobile app to make payments more secure.
When consumers are satisfied and trust your mobile app, you will improve customer retention.
6. Gathering Detailed Analytics
It is very easy to gather analytics from mobile apps. It allows you to monitor users' interactions and gives you useful information about them, such as responsiveness to particular content and features, feedback, session length, and audience composition.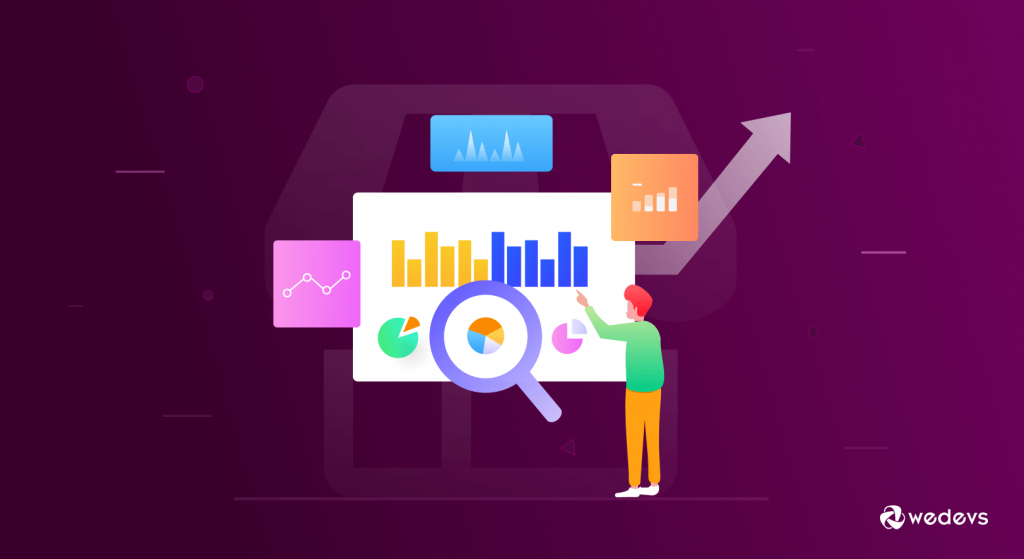 This will help you to create personalized content, and develop marketing strategies and promotional campaigns.
7. Last but not least, Consumers Prefers Mobile Applications
78% of customers prefer mobile apps for eCommerce stores. If you have a mobile app and you are getting 100 customers that mean 78 of them are coming through mobile apps.
Convenience and speed are the two main reasons why customers prefer to use mobile apps over desktop websites. No matter how fast a mobile website is, an app's functionality will always provide a more optimized user experience.
So adopting the mobile app route may help you edge over the eCommerce competitors.
However, there is another way to earn more from your eCommerce store. That is by turning your eCommerce store into a multivendor marketplace.
Read: How to Start a Multivendor Site with WordPress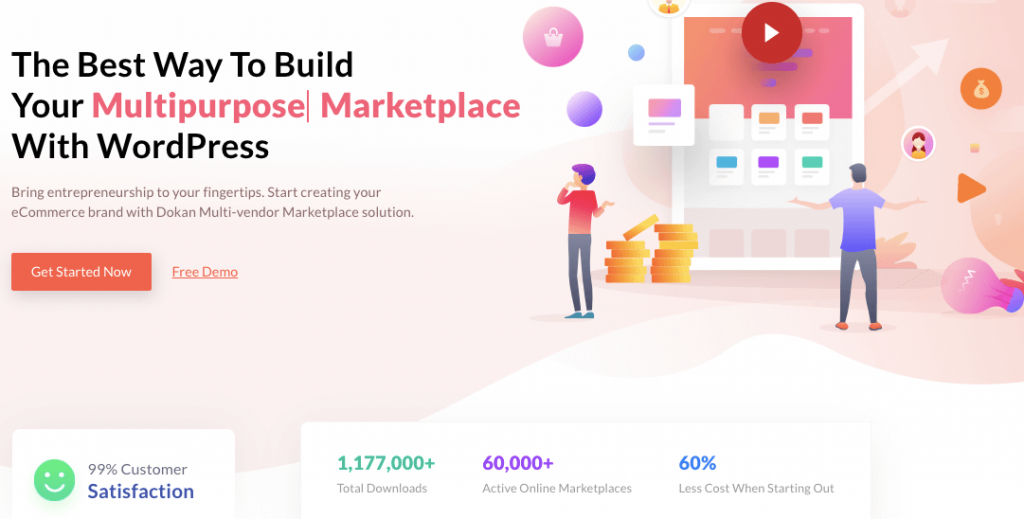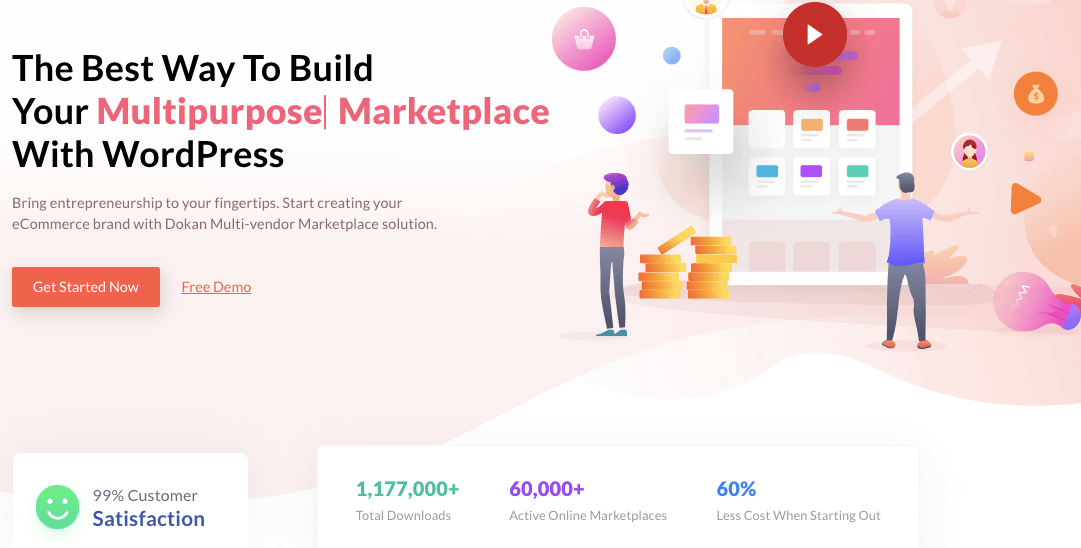 If you are using WooCommerce to create your eCommerce store, then you can use Dokan to create your multivendor marketplace. And Dokan has a mobile app that will help you run your marketplace smoothly.
How Dokan Multivendor Mobile App Helps Your Run Your Marketplace Smoothly
With Dokan multi-vendor mobile app, one can easily let their customers shop smarter and maximize their sales with it. The Multi-Vendor Marketplace app for Dokan is a great tool to convert your WooCommerce shop into a fully functioning marketplace. With this app, you can create multiple seller accounts and invite them to sell their products in your store.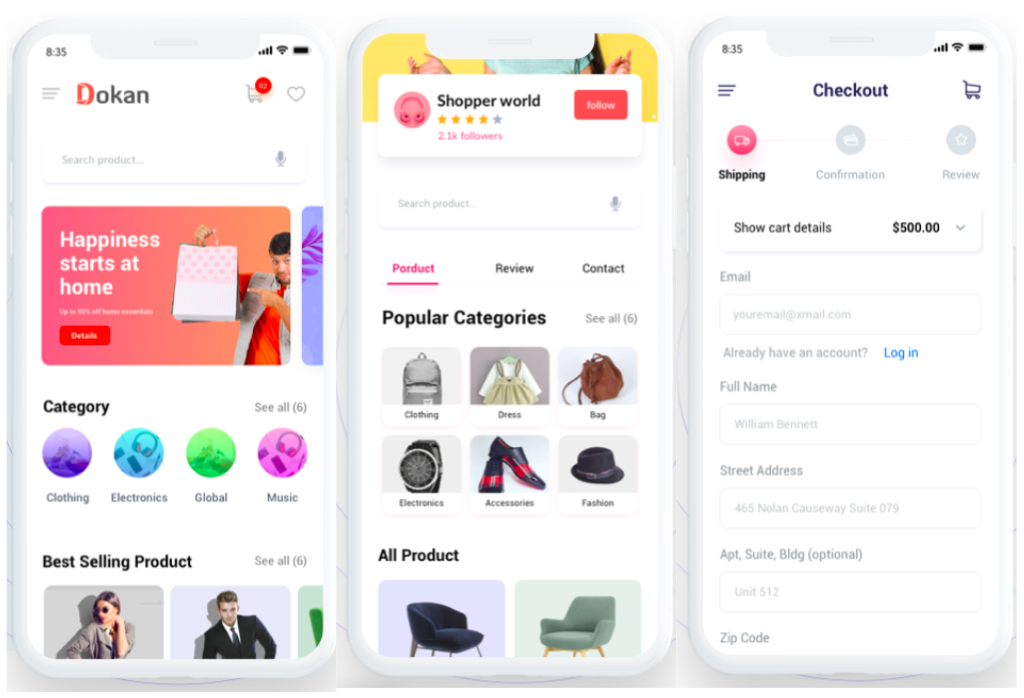 Each seller has its own customized storefront where it can display its products and manage inventory. Customers who purchase products from sellers can check out through your account and pay all together in one place.
This will be particularly useful for local businesses, that have previously struggled to compete with larger companies due to the cost of setting up an online store. This also makes it far easier for individuals to sell their own products as a vendor through the platform.
Previously, this would have required them to invest in hosting, software, website design, and other things that are difficult for ordinary people to afford. Now they can just use Dokan to establish their own multi-vendor shop.
But how can you get the app for your multi-vendor online store? Well first up, simply purchase the App for your Marketplace ➜ Submit the credentials to build the App as per your brand ➜ Get it ready for your customers to use, it is that simple.
Why else should you get this mobile app from the Dokan official website? Here are the reasons:
The app is fully functional and is both iOS & Android ready
It saves you time from building a multi-vendor mobile app from scratch
Save your money from hiring developers to build and develop the app
You get a 100% white-label app to represent your own brand in it
Ensures secure payment for your users
Most importantly anyone even without any coding knowledge can operate it
So now if you are looking for a complete multi-vendor mobile app that ensures easy check-out and represents your brand positively, then Dokan mobile app is probably the solution you must turn to.
Walmart Mobile App's Rise to Success: How They Implemented a Super App for Their eCommerce Store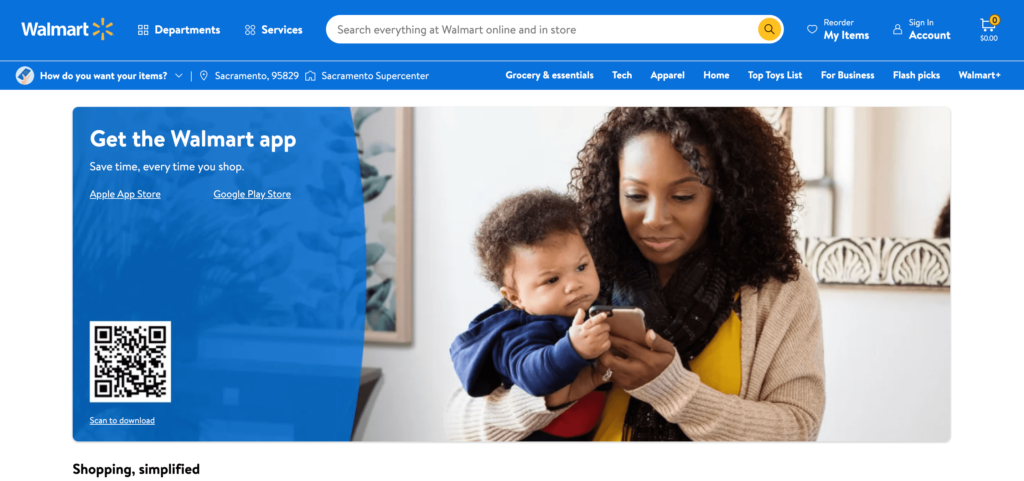 Walmart is a household name in the eCommerce industry. Its worldwide revenue is 573 billion USD. And eCommerce makes 2.8 percent of its sales.
However, Walmart has seen much of its success thanks to combining customers' in-store experience with the mobile experience. The company saw a growth of 40% in eCommerce sales, largely because of its mobile app.
Walmart recently unveiled its new Store Assistant mobile app, which brought with it a new set of tools to change the Walmart shopping experience. This mobile technology works in tandem with the in-store experience, allowing users to create 'smart shopping lists', or have access to features like the barcode scanner, product search bar, customer reviews, and Walmart Pay.
According to statistics, 58 million Americans are using the Walmart app. Amazon is in second place with 54 million and Starbucks is in third with 44 million.
We can clearly see from this graphic that having a mobile app for an eCommerce store will help you in the long run and beat your competitors.
Create a Mobile App and Get Ahead of Your Competitors
Now you know what kind of impact a mobile app can bring to your eCommerce business. If you are looking to get ahead of your competitors in the eCommerce game, then you must have a mobile app in your arsenal.
For your convenience, here is a little reminder that the mobile app for eCommerce will-
Improve Customer Experience
Build Customer Loyalty
Increase Brand Recognition
Reduce Cart Abandonment
Increase Customer Retention Rate
If you have any questions regarding mobile apps for eCommerce, do let us know in the comment section.