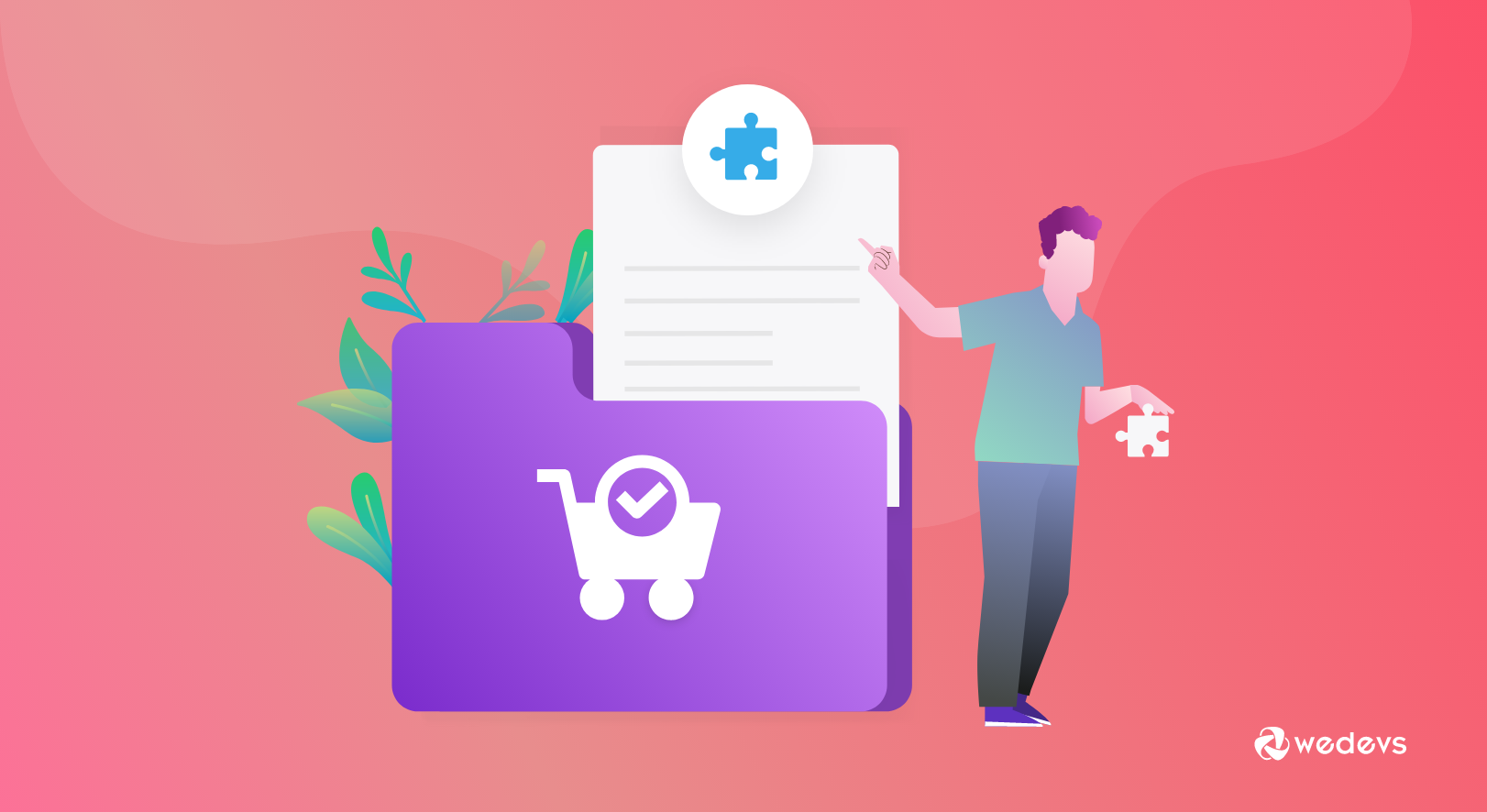 How to Sell WordPress Plugins: A Guide for Developers
Once you created an excellent WordPress plugin, a question that will come to your mind is how to earn money from it. Thus, "How to sell WordPress plugins?" is one of the most common questions.
Unlike most other platforms that developer build software for, WordPress is open-source. This means you can not sell your plugin on the official WordPress plugin repository.
So how to sell WordPress plugins and make money from them?
Well, there are ways you can start selling WordPress plugins and earn a reasonable sum of money.
In this guide, we will inform you about the different processes of selling WordPress plugins.
Pre-Considerations for Selling WordPress Plugins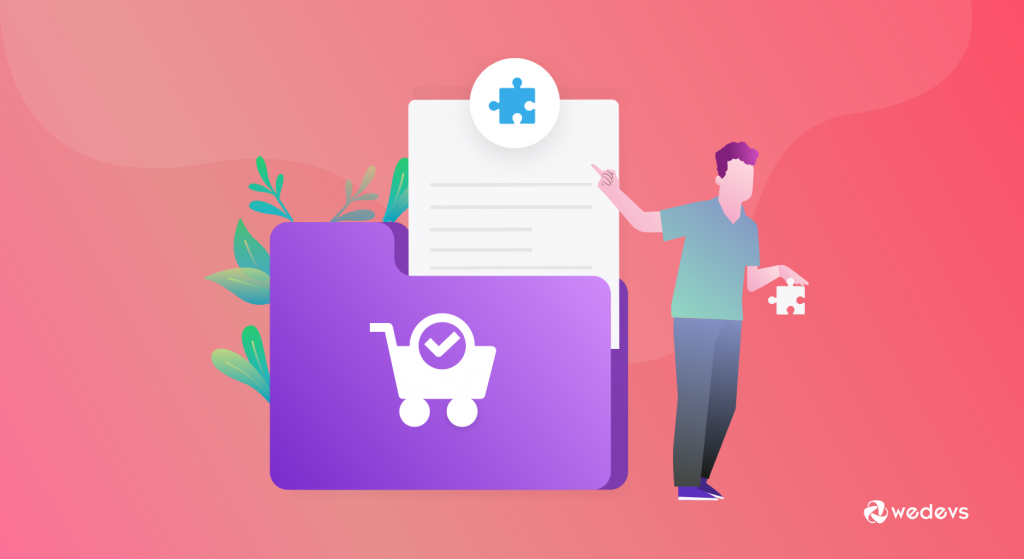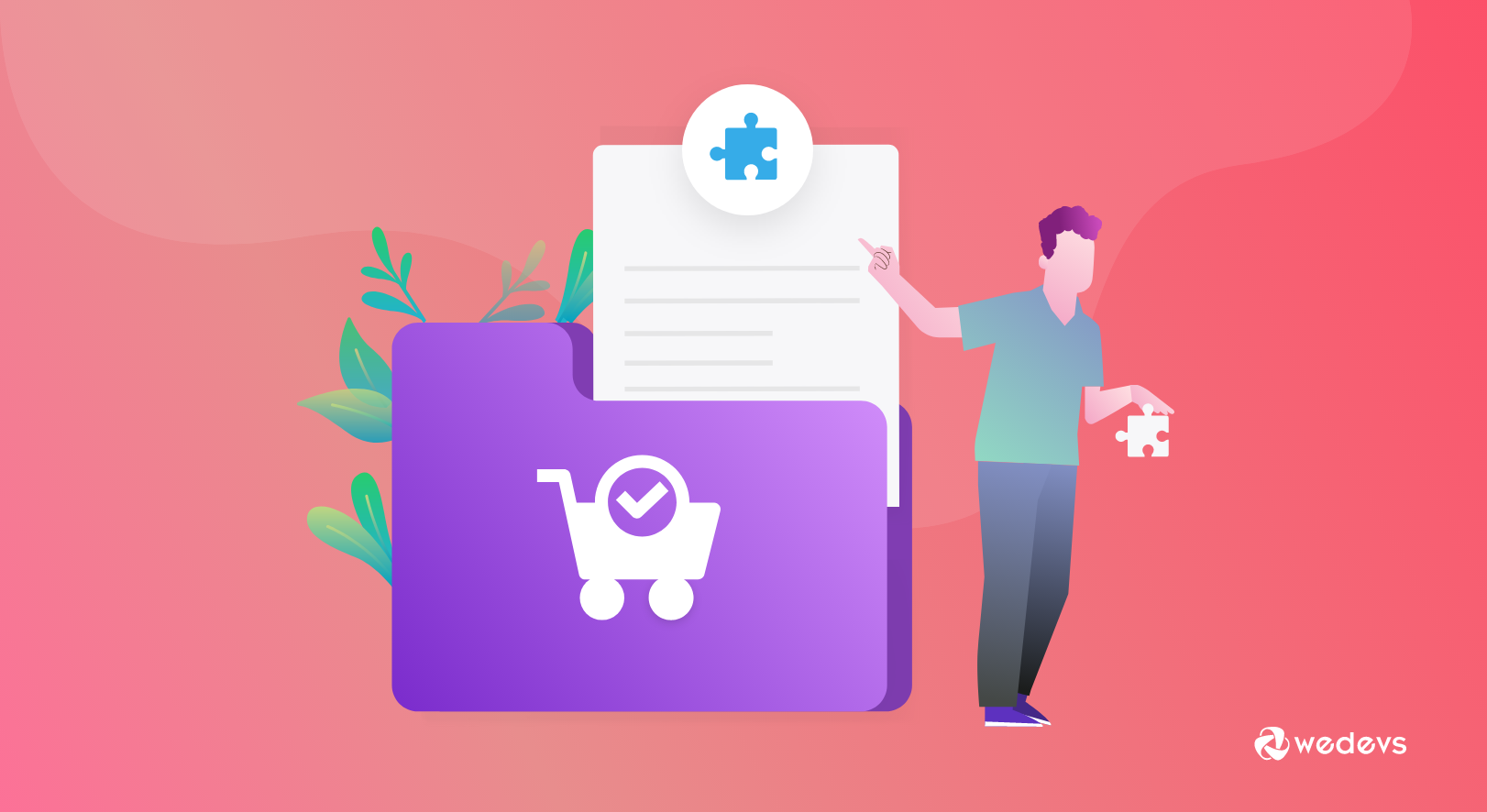 As you already know, WordPress is an open-source CMS where people can build their websites for free. All the plugins and themes on the WordPress plugin repository are also free!
Such a huge number of free resources is one of the biggest reasons WordPress rules the CMS platforms market with more than 60% shares. More than 35% of all websites worldwide are built with WordPress.
Alongside the free version on the WordPress repository, you can also offer a premium version with advanced features. We call this "The Freemium Model".
However, you can also sell a plugin exclusively as a premium plugin, not uploading it on the WordPress repository.
The Freemium model is one of the most popular ways of selling WordPress plugins, as it gives you more chances to be seen by people and earns money.
Step-by-Step Guide to Selling WordPress Plugins
There are two significant ways of selling and earning money from your plugins. You can either sell the plugins on your website or you can sell the plugins on a third-party marketplace.
Selling WordPress Plugins Using a 3rd Party Marketplace
Selling WordPress Plugins from Your Website
Both ways have pros and cons, which we will discuss later.
But for now, let's learn about the two ways you can sell your WordPress plugin.
1- How to Sell WordPress Plugins Using a 3rd Party Marketplace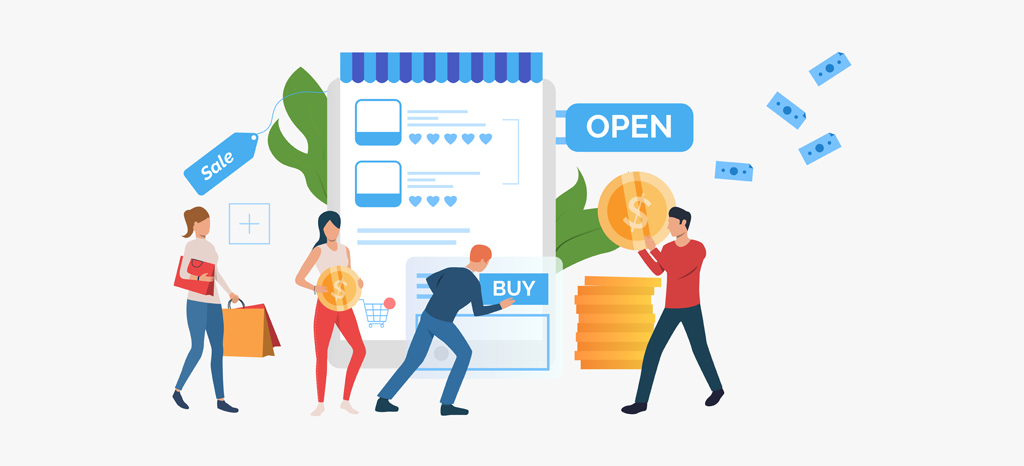 Selling WordPress plugins on a marketplace means you can get exposure early on. Marketplaces have hundreds of thousands of buyers who are looking for plugins.
CodeCanyon is the largest and most popular marketplace to sell your plugin. However, you can also sell on large marketplaces like Codester or Mojo Marketplace.
To sell on a marketplace, you must create an account and upload your plugin to their website. The marketplace quality assurance team will review and publish your plugin on their site.
While uploading a plugin on a marketplace, ensure the following things to increase sales.
Attractive Product Description: A product description is required to submit a plugin on a marketplace. A relevant, catchy product description increases the chance of sales.
Product Image: Having better product images have a significant impact on plugin sales. Highlight essential parts with modern design to stand out.
Demo Site: A demo site where users can see your plugin in action is crucial. Users like to know how your plugin can perform, and a demo site allows you to show them.
Due to the high number of visitors on the marketplaces, your plugin will have more chances to get noticed. However, all this comes with a price. For every sale on marketplaces, you have to share a big share of your earning.
If you decide to sell your plugins on your website or any other place besides the marketplace, the charges will soar even higher.
When Should You Sell WordPress Plugins on A Marketplace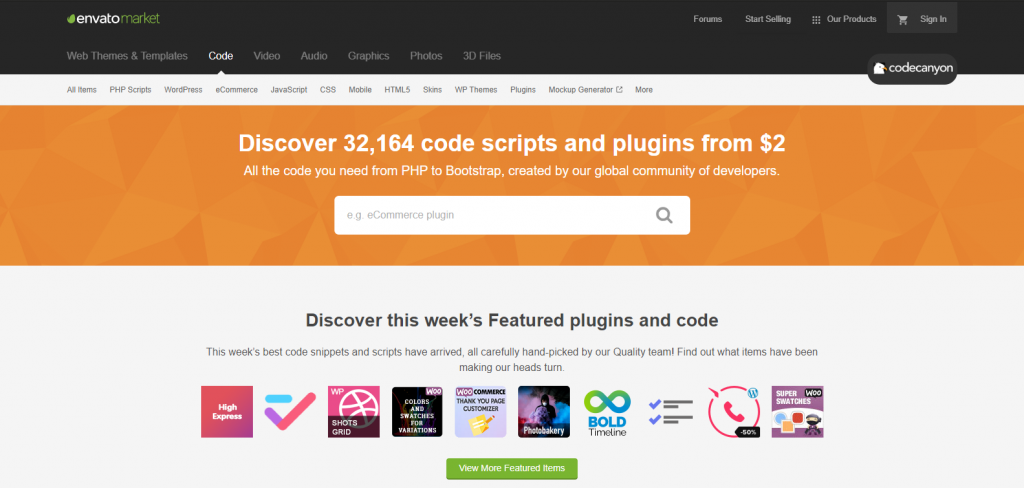 Marketplaces are popular among customers. After all, who doesn't like variety? And marketplaces offer a lot of them. And you should sell where the customers are, right?
Selling WordPress plugins on your website is risky. You have to promote your plugin heavily to get noticed and let people know about your plugin, which requires a lot of money.
However, on 3rd party marketplaces, you don't have to worry about spending a dime apart from the commission from your sales. And given the number of visitors marketplaces get, it's easier to start selling your plugins.
2- How to Sell WordPress Plugins from Your Website
Another way you can sell your plugin is by using your website. But there is more than one thing to worry about when selling plugins on your website. You'll have to attract people to your website and need a marketing strategy. You'll have to be extremely helpful for people to find and choose you.
And finally, you'll have to manage software licensing on your own. As soon as you start selling digital products, i.e., WordPress plugins, licensing becomes a significant issue.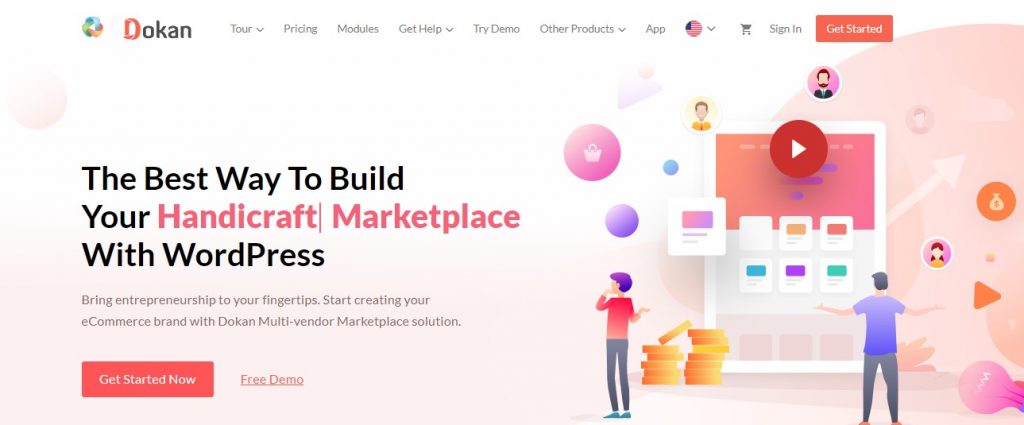 A couple of licensing service providers can help you manage licenses.
WooCommerce– the largest eCommerce plugin, also provides a licensing service.
EDD or Easy Digital Downloads– is another popular tool to manage licenses.
CodeCanyon– not only lets you sell plugins on their website but generates a license for your plugin.
Appsero is a SaaS product that helps you manage your license in a better way. With Appsero, you can handle your licenses from other providers or generate new ones.
Here is how to manage your licensing and sell your plugin using Appsero.
Once the licensing method of your website is ready, you can start selling plugins from your website.
Related: Appsero Introduces FastSpring Integration for Selling WordPress Plugins & Themes
Why Should You Sell Plugin On Your Company Website
Most developers sell their plugins on the marketplaces during their early days. However, with time, most of them divert from the marketplaces to building their websites to host plugins.
You should start selling WordPress plugins on your website for several reasons.
Marketplaces have an aggressive commission structure. You have to give a significant cut of your revenue. Just sell your plugin on their website. Also, you can not set the prices for your products on the most popular marketplaces, such as CodeCanyon. The editorial team of the marketplace will decide the price of your product.
If you sell plugins on your website, you can get the whole revenue without any cuts. Also, you can set the price of a plugin by yourself if you choose to sell it on your website. This is a massive advantage over selling it on a marketplace.
Last, selling WordPress plugins on your website gives you a brand identity. Whereas on the marketplace, you're just another guy selling a plugin.
Sell Your WordPress Plugins Easily with Appsero!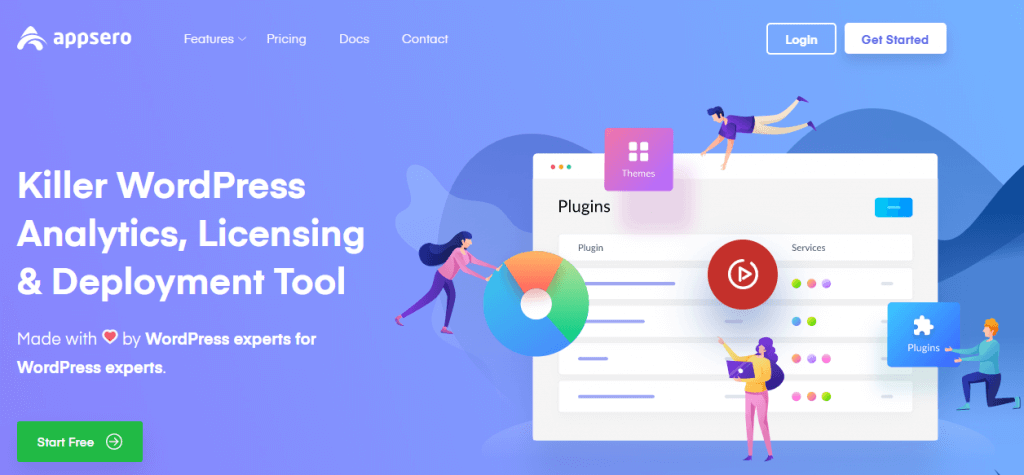 Appsero lets you sell WordPress plugins quickly. Appsero is a SaaS tool that was made for WordPress developers by WordPress developers.
Appsero's features make every developer's work easier by relieving them from tasks other than developing the plugin. Appsero can generate licenses from your plugins and manage your existing license on WooCommerce, EDD, FastSpring, or CodeCanyon.
Apart from managing licenses, this intelligent tool also boasts the below-mentioned features –
Now you can understand how Appsero can release you from many unwanted burdens.
Closing Notes on How to Sell WordPress Plugins
Selling WordPress plugins may be a bit complicated, but it is also a platform where you have a lot of opportunities. Over 35% of all the sites in the world use WordPress to build their site. That means you already have an enormous number of prospective customers.
However, it's essential to remember that the competition in the WordPress plugin market can be fierce, and success is not guaranteed. To make your plugin business profitable, you must offer unique, valuable, and well-maintained plugins that address real user needs.
Effective marketing, exceptional customer support, and continuous updates are crucial for sustainable growth and attracting new customers.
If you decide to start selling WordPress plugins, we hope our guide helps you do that. However, if unsure, please ask us using the comment box.