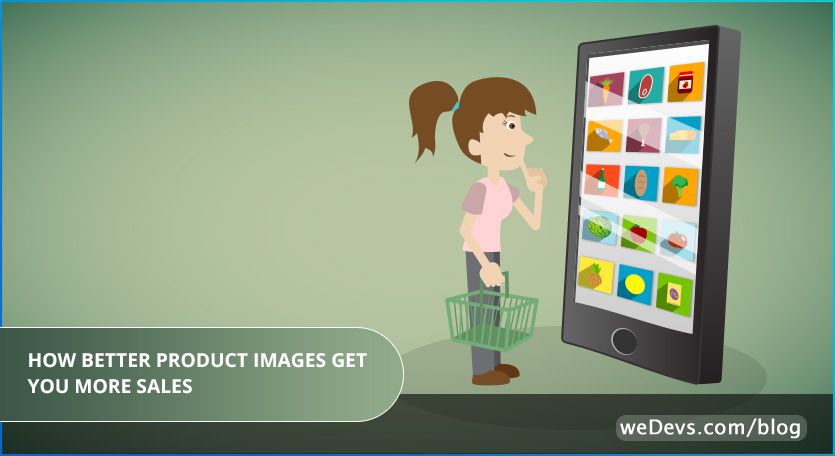 How Better Product Images Get You More Sales
Images vs. Text
When it comes to an online shop, the thing that mostly connects with your potential customer is the product image. It needs to be clean, authentic and polished. Better product images can get your customers engaged, and bad ones drive them away. It takes only a second  for a viewer to read the details from a picture, three seconds at maximum as fact by research.
Whereas in comparison, it obviously takes much more than a second to read the textual description. That is why sometimes, even textual information is presented graphically like infographics to make it easier and faster.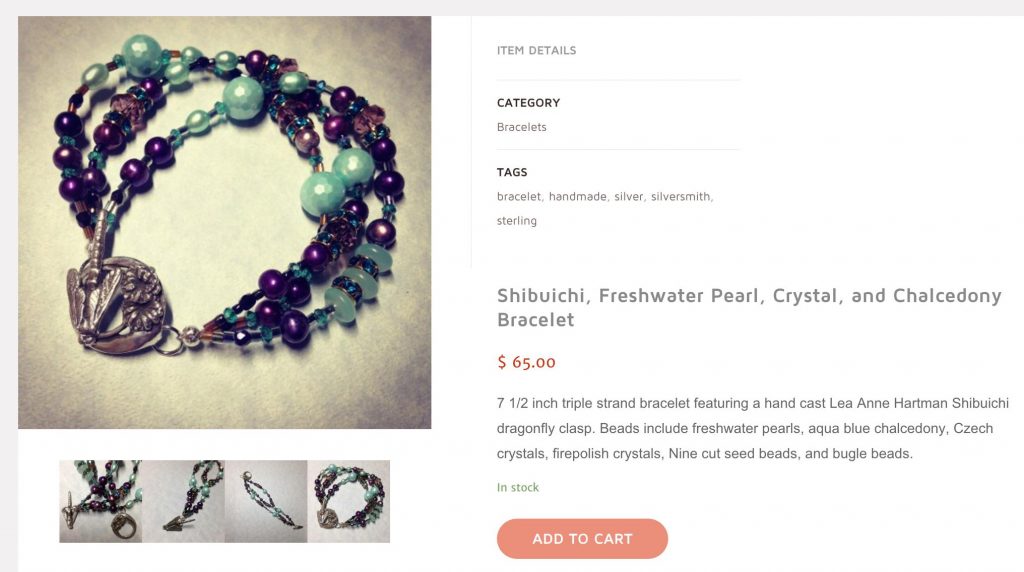 Making the Engagement Work
Let's get to a bigger perspective before we dig in. Because your customers cannot touch or feel the product before purchasing (virtual augmented reality is still far away), the best way to make your products attractive and convincing to your customers is in presentation.
By presentation, I mean —
A smartly designed theme for your store that reflects your company's nature.
Using high resolution and clear photos of your products to keep attention.
If possible, even upload a video demonstration of the product.
Positive reviews of your store and products.
For that instance, I should tell you that Dokan plugin comes with a beautiful and customizable theme free, which supports all of the above. Dokan is also compatible with almost all popular WooCommerce themes.
Themes or design may not always be up to you in a multi vendor store, but the product images are totally yours to choose. Today I will give you several tips to make the best out of your product images. Trust me, I am a pro photographer and a designer and I have done hundreds of product shoots.
I am splitting the tips in two sections from here on.
Do's
1. Use only High Resolution Photos
Always use high resolution photos for your photos. If you are reselling something, get high res photos from the company site. But also be careful that the image is sharp enough to enlarge and see details. If you do not get photos online, it is probably better that you take a photo yourself. High res is always good.
Though Dokan and WooCommerce can zoom by itself, Dokan has a small add-on called Product Zoomer which zooms into the product with just hovering cursor on it, no need to click. This will definitely improve your customer experience on site and generate better sales.
2. Create a Gallery
Upload more than just photo of the product. You see, just providing one photo per product will make your customer feel that you did not put enough care to it. With photos, people always want to see more. They want to see it from all the angles they can.
The best basic angles to get are from –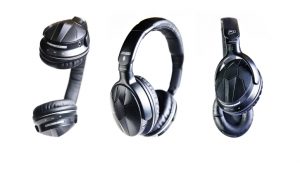 This way, the viewer will get at least a three dimensional idea. Or, you can also take close up shot to show the specific features of the product. Even better if you add a relevant item with it to make it look more natural and allow the customers eyes to get a perception of size.
3. Use Photos from The Manufacturers
Laptops or toothbrushes, whatever the product is, you will likely find a high res and professionally done photo on the manufacturer's site. Use that. It will not only save you time from running around but also it give your customers the sense that you are directly related to the manufacturer and selling authentic stuff.
Small tip, if are a reseller you should always look up for branding guidelines to use their product images and logo so that your product appears as authentic as other resellers.
4. Use a Proper Background for Items
Using a flat and white background always works. Sometimes when you have other stuffs in the photo getting in the way and taking attention, crop them or cut them out smoothly. When you have covered all the angles of a product you may want to add another photo of the product which shows it in use or in its fitting environment.
Say, if you are selling a golf ball then place it over flat grass or a black surface or in addition, place it over a green porch with a bat. Do you get where I am going with this?
5. Cut Proper Thumbnails
Thumbnails are square icons and appear everywhere, from your store to market to search results. So, place your product on the frame so that it fits inside a square frame. Also, do not leave too much space around the product otherwise it will appear too tiny in the frame. Usually a 2:3 ratio would do. What if your product is too long for a square frame, something like a beach umbrella? That's where the extra resolution comes in handy.
6. Use Texts in Neutral colors or Black

If you need to add text to your image, use a simple font, use all cap letters and use a grayish tone or black with or without full opacity. Using any other color might become too invasive. Try to avoid using text boxes or too much flashy graphic texts. The color of your text should not be stronger than the product itself.
Don'ts
1. Say No to Low Res
Never ever upload low res, pixelated or blurry photos of your product. In Dokan thumbnails are usually at 300 x 300 pixels max. So keep that dimension as a benchmark. Customers will definitely have trust issues and not buy from you if your images are suspicious.
2. Do Not use Only a Single Image
A single image may be okay, but it is always better to add more from different angles. The customer will spend more time positively on your product on your store this way.
3. Do Not Over Enhance Photos
When selecting a product photo, always keep in mind that you should enhance only to make it look as close to the original product as possible. If you make deceitful changes to the product in the image to attract customers, it is not only lying to them but also later you will get bad reports on your store that the product advertised is not what was received. Do not even alter colors.
4. Authenticity
Do not use image from a very similar product just because you are having trouble finding that matches. Smartphones and digital cameras are everywhere, grab one and shoot the product instead. It is also a good practice to mention source.
Special: If You Are Taking The Photos Yourself
If you are selling your own products and you have to take the photos yourself, follow the tips I have mentioned above and I would also suggest you not to use a mobile phone for shooting if it is not too hard. Use at least a compact camera with neutral settings and never use a flash directly. Use a light modifier to soften the light or shoot it in complete natural light. You can very easily create a product photo shoot ramp with two large sheets of paper and lamps in your house or office. If you are too serious about the photos but you don't have time or the resources, contact a studio. Product photography do not cost much.
Here is a somewhat funny but useful video made by DigitalRevTV on creating a product shooting stage with everyday stuff.
Let me Show You an Example
This is a very rough and quick product shoot I did a few days ago with only a table mat lying around the client's house. I had cold and really did not have time to get my proper setup. So, I folded the mat upside down to get the white surface, used the box of the shoe to reflect some light from the side and then just shot away with an external flashgun. It was that easily done!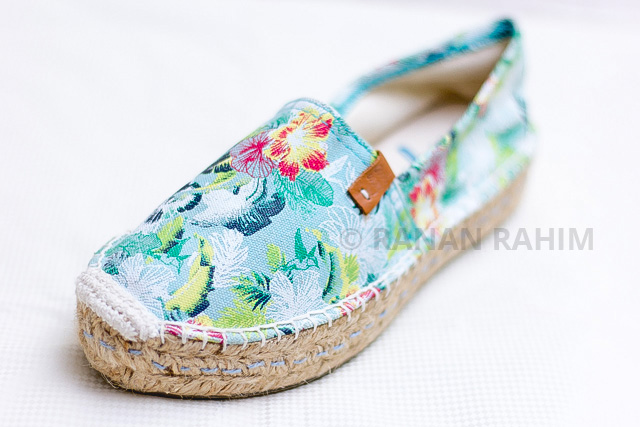 Let me know your thoughts! If you have any specific questions about the matter, I will be happy to answer them too!