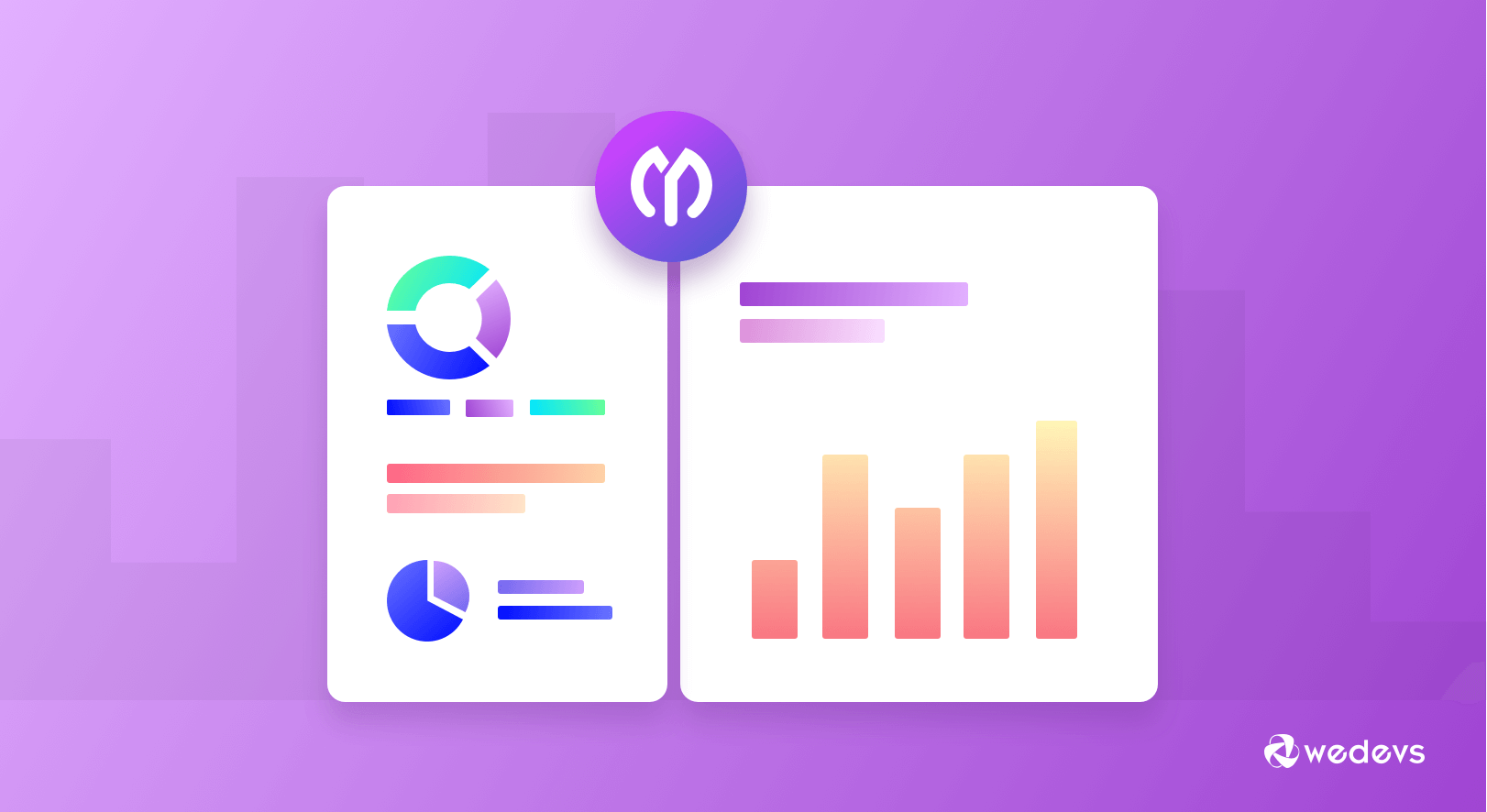 Track Your Project Progress with WP Project Manager's Summary Report (New Feature)
Every project management professional gets constraints regarding projects planning, executing, controlling and syncing with team members.
WP Project manager comes with a complete solution to meet your goals easily with zero time.
WP Project Manager cuts huge popularity and gets 10,000+ loyal customers within a short period due to its user-friendly interface and advanced task management process.
We always keep our client's requirements above all. We believe-
Once a Client Always a Client
To keep our client's satisfaction graph line upward and solve their issues, we bring updates from time to time.
Today we will introduce two new features of 'Summary Report' in WP Project Manager Pro that is recently launched to get a snapshot of your project's every aspect in a graphical view.
WP Project Manager: One Stop Solution to Manage Projects & Teams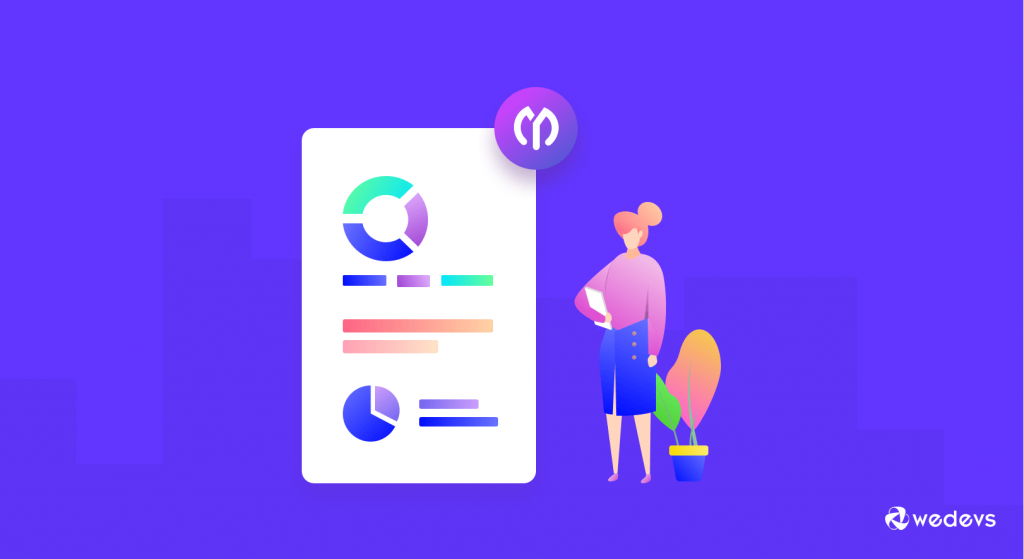 The responsibility of a Project Manager is massive.
It's really difficult to create, organize and distribute all the tasks among the team members as well as maintaining the activities, deadlines, milestones, progress reports and other stuff simultaneously.
However, It is important to keep tracking the progress of ongoing projects, future plans, team productivity, and so on.
WP Project Manager is a simple but expert automation tool for managing your team collaboration and delivering the task timely.
Advanced features of this task manager let you create, organize, assign and measure projects, tasks, to-dos, performance faster than ever within minutes.
Moreover, with the help of the time tracking tool and build-in reports, you can identify the productivity of your co-workers with less effort.
Most amazingly, users can customize the attributes of the project report as per their preference.
Project Management Summary Report (Feature Update)
Project Management Summary Report extends the user experience better adding new attributes to the board.
User will get a quick and detailed comparative graphical overview to identify the overall progress of the project with some easy navigation.
Now, you can get two new reports using WP Project Manager Pro.
'User vs Project' Graph
This section gives you a review of how much time one responsible member spends on his/her assigned project in a graphical view.
When you hover your mouse pointer on the graph you will get a tooltip describing the details.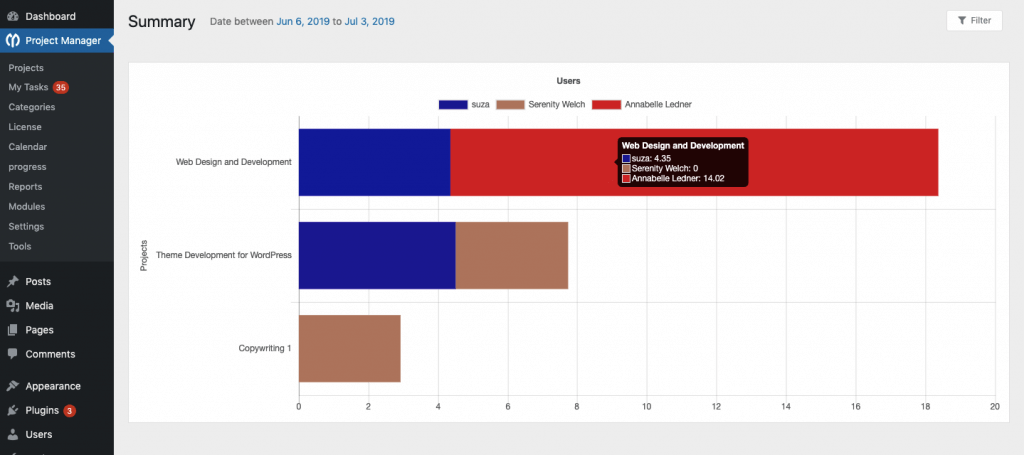 Benefits You Will Avail:
Find out easily the number of responsible members in a single project and how much time they bind to that project
Measure the productivity of your employees or co-workers at a glance.
'Project vs User' Graph
This section gives you a graphical overview of how many members spend how much time on individual projects.
The same as project vs user, if you hover your mouse pointer on the graph then you will get a tooltip describing the details.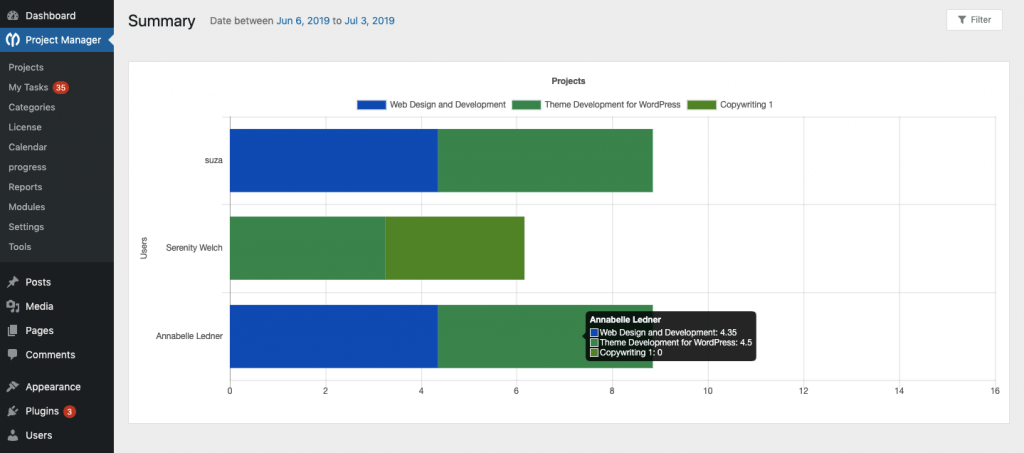 Benefits You Will Avail:
Let you know the project progress against time.
Easy understanding of how much time one user has spent on different projects.
"Summary Report" helps you to get a comparative report on productivity and time frame.
Furthermore, it will assist you to generate the next project strategy.
**Note: "Summary Report" will be available only if "Time Tracker" is used to track the working hours.
How does the Project Management Summary Work
Follow these easy steps to generate a Summary Report of your project through WP Project Manager Pro.
Log into your WP Project Manager and click the "View Full Report" button.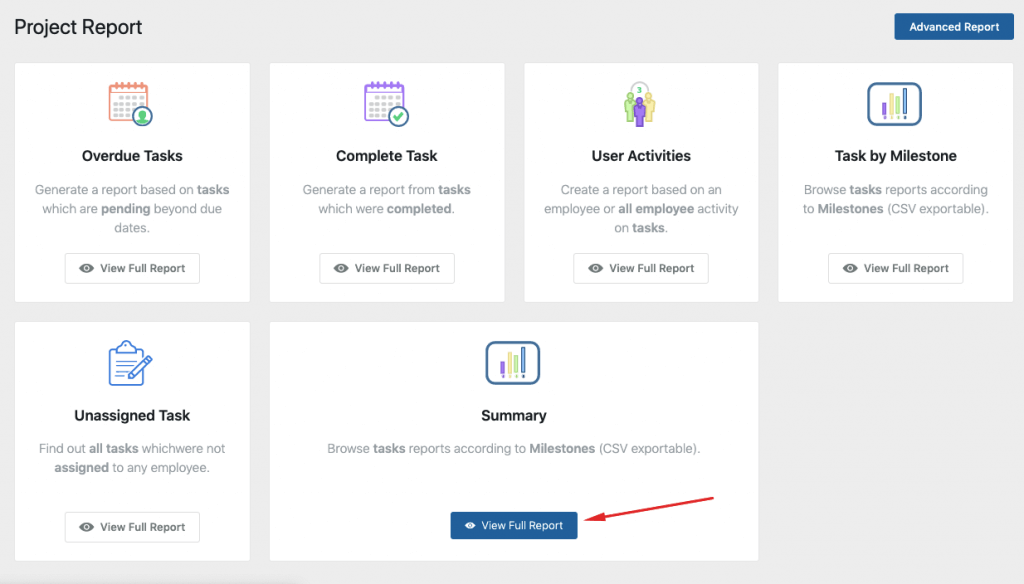 Then, click on the "Filter" button to set the filter of the report.

Next, you will get a pop-up to set the filter option. By default, it is set to 'Summary'. However, you can also select the 'User' radio button.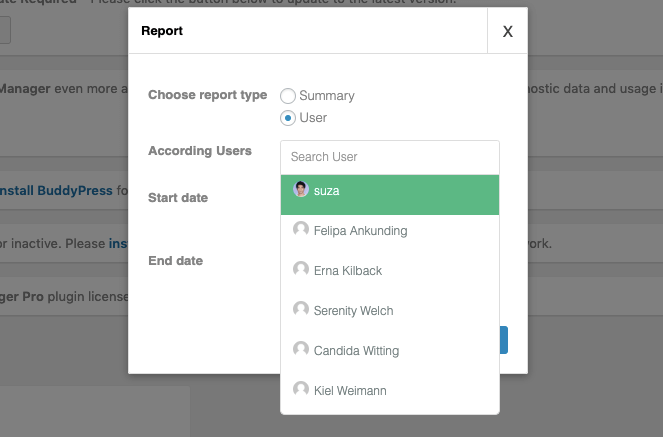 To generate Summary Report you must select the 'Summary' radio button from the 'Choose report type' option.
By default, it is set to the 'All Project' option. But you can click on the dropdown menu and select from the other options according to your need.
Here, you will find two new report filters now with the new release of version v2.3.3.
You can select Project Vs User or User Vs Project to generate reports with a graphical representation.
Project Vs User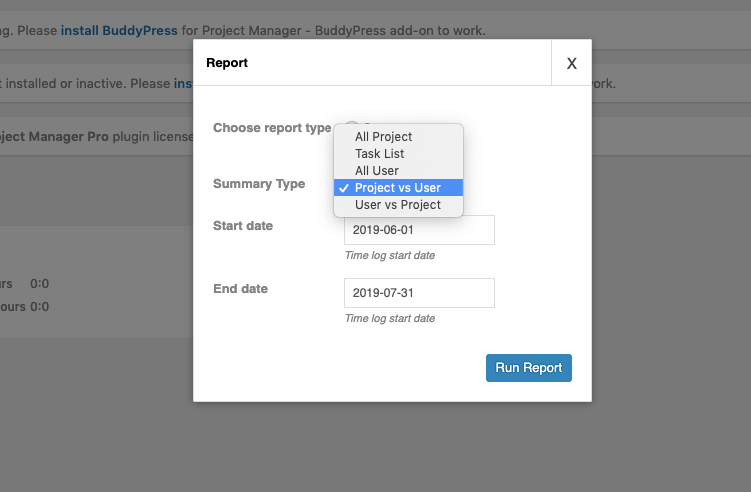 User Vs Project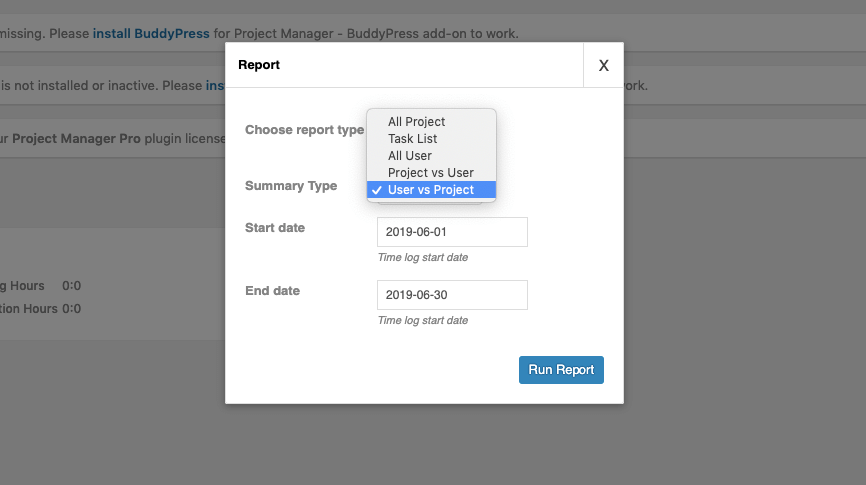 Start Date and End Date: Set a date range to get report during that period.
You will get a graphical report immediately based on your selected option as we have shown above.
Do you need further help? Find the full documentation here.
Final Words on Project Management Summary Report
We always prioritize our client's requirements and value their reviews.
That is the reason behind our high customer satisfaction and 10,000+ active installation over the globe.
Therefore, to lessen the hassle of our valuable clients we regularly update our system and add new features.
In this continuity, we release two new features to generate a comparative report graph in WP Project Management Summary Report.
If you are finding a reliable solution to manage your project and align your team members properly you must go for a try!